Losing access to your cellphone can be a nightmare for anyone. If you forget your password or lose access to your phone, it can be hard to gain access to the phone without losing any data. Unlocking a device guarded by various types of locks including Pin, passcode, fingerprints, etc. can seem to be a tedious task, especially for someone who lacks technical know-how. However, to our relief, there are various non-complex methods that allow you to unlock your Android phone without losing data. In this article, we will be showing you how to unlock any phone password without losing data.
How to Unlock Any Phone Password Without Losing Data - Most Efficient Method
Forgetting the pin/password to your phone can be extremely stressful. Wootechy iDelock (Android) is a powerful desktop software that enables you to unlock various android phones. It is capable of bypassing different types of screen locks while keeping your data intact.
Highlights of iDelock (Android)
75.000.000+
Downloads
It works well with 6000+ android models.

It is very easy to use and you need to follow only a few steps to unlock your phone.

No technical know-how is required to use this software.

Multifunctional unlocking capabilities.

iDeLock has shown a great track record with many satisfied users.
How to use iDelock Android?
Download and install iDelock (Android) on your PC. Start the application and select Remove without Data Loss.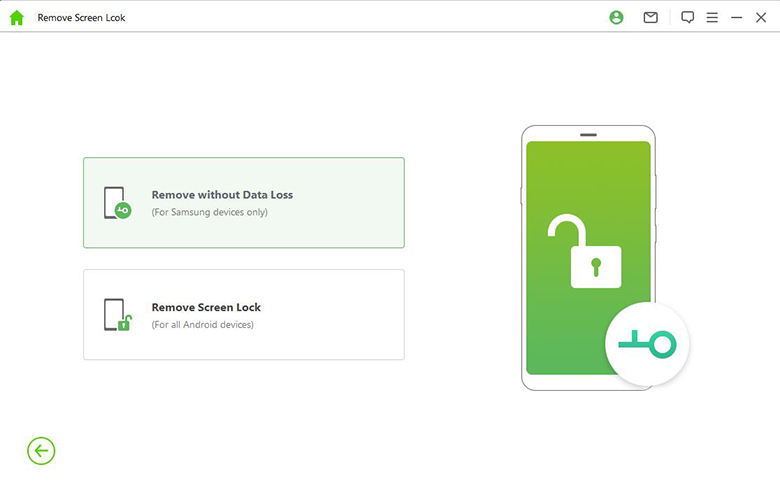 iDelock will detect and show brand and device model. You can also enter this information manually to ensure it is accurate.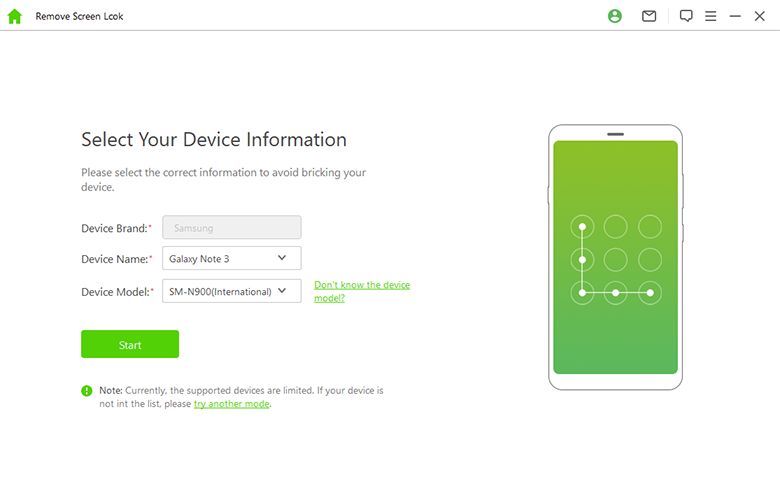 Then connect your Android phone to your pc using a data cable. After you click the Start button, the program will begin downloading the data package for your phone.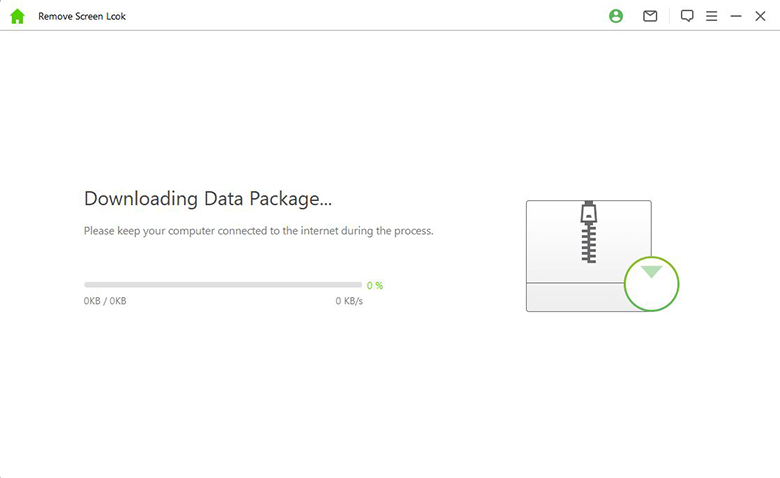 Once the download is done, reset your phone by following the onscreen instructions.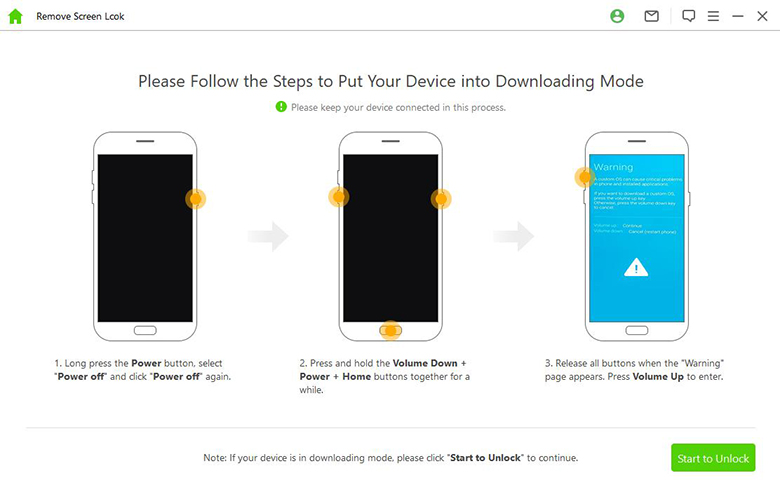 Finally, iDelock (Android) will start removing the screen lock. And your device will be unlocked without data loss.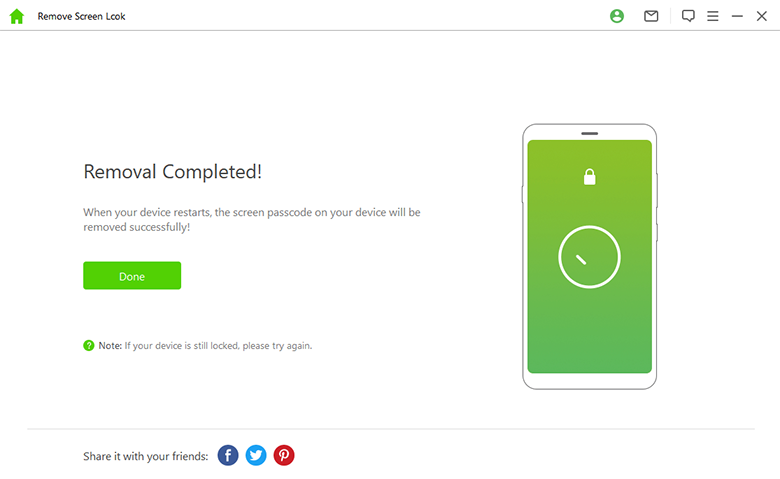 Use 'Find my Device' to Unlock Android Phone Without Losing Data
This method is quite useful for those who lose access to their phones and their android screen displays "Locked by Find my device". Google's "Find my Device" is a tool that enables you to keep track of the location of your phone in case it's lost or stolen. It also allows you to lock your phone by PIN, patterns, or a password. However, if you discover your device but it's locked by "Find my Device" and you are unable to unlock it, the following steps will help: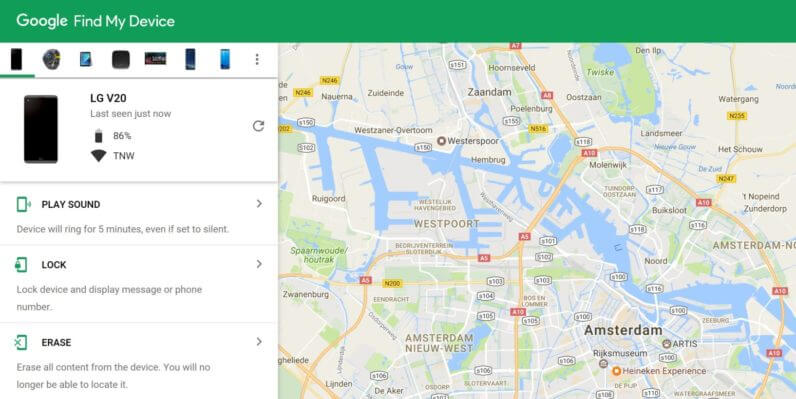 Go to Android Device Manager on your computer and sign in using the Google account associated with your locked Android smartphone.

To open the lock screen on your computer, tap the Lock button on your selected device.

Now, enter a temporary password, then press the Lock button once again.

Finally, your phone is locked by the password that you set, and you can now unlock your Android device with the temporary password.
Cons
It is useful only when the "Find my device" is enabled on the phone.

It requires internet connectivity, and it is only compatible with Andriod 4.0 or above.
Use ADB to Unlock Android Phone Without Losing Data
Losing data is the biggest concern for anyone who loses access to their phones and therefore backup of the data is a necessity. Nowadays, our phones are so much more than just a medium of communication, which means they require extra care. ADB enables you to bypass PIN/Pattern/Password locks. To unlock your device using ADB you need to:
Download and install the ADB tool on your computer and then install all the required packages.
Connect your Android device to the computer.
Open cmd or PowerShell and enter the command below:
adb shell rm/data/system/gesture.key

You can then restart your device and access it without the screen lock.
Cons
This method is that it can be a pretty complex process for most people who do not have much technical experience.
Use 'Forgot Pattern' to Unlock Android Phone Without Losing Data
The Android phones that run on Android 4.4 or earlier versions have a forgot pattern feature by default. This enables you to unlock your phone by simply entering your Google id and password. You can follow the steps given below to unlock your phone:-
When you've entered the wrong passcode 5 times, the forgot pattern option will appear on the screen.

Click on it and you will be navigated to another screen to choose whether you want to use the security question or Google account to unlock the device.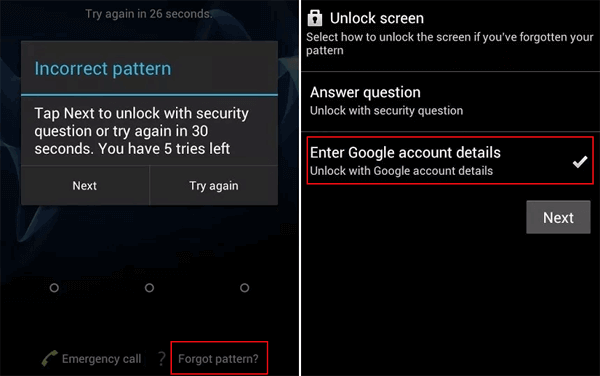 Choose the Enter Google account details and enter the details. You will be prompted to reset the pattern.

As you finish setting up the new pattern lock, you will easily get access to your device with the new pattern.
Cons
Nevertheless, you need an active internet connection for this method to work. Additionally, it is only compatible with Android 4.4 and older versions.
Conclusion
While there are many alternatives that are available for unlocking your devices they have their shortcomings and limitations. However, iDelock (Android) by Wootechy is a very user-friendly and solid solution to this problem. It is very easy to use and can bypass all kinds of screen locks and that makes it stand out from all the alternative methods.