Imagine you send a message on your mobile device only to find out that you cannot remember the correct password after trying multiple times. You might be quite frustrated. If you ever find yourself in this situation, there is no need to panic. In this piece, we have highlighted the methods that can be used to regain access to your Samsung phone if you have been locked out.
Locked Out of Samsung Phone? What Should I Do?
1. Official Method to Unlock Samsung Phone
One of the first options that come to mind when one has been locked out of the Samsung device is to conduct a reset that erases all security and privacy settings and restores the phone to its factory default. When a factory reset is conducted, all data on the device will be lost, but you can now access your phone without a password.
To conduct a factory reset to unlock your device
Press and hold the power button.

Tap on Restart.

Press and hold the power button, the volume up button, and the home button together.

Now release these buttons as the phone restarts.

On the screen, select the Wipe Data/Factory Reset

Use the power button to confirm the operation.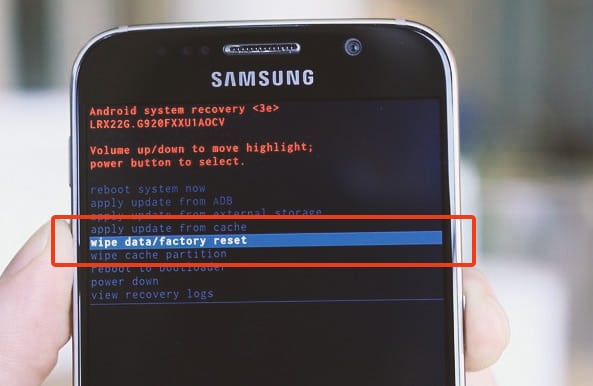 2. Get Back Into Your Samsung Phone via a Professional Tool
If you ever get locked out of your Samsung phone, you will be faced with different options to resolve this, but the easiest and most trusted method is using a professional tool such as iDelock (Android). This premium unlocking tool can help Samsung phone users bypass any lock and get into the device without stress.
Why choose iDelock (Android)?
75.000.000+
Downloads
A fast and reliable method of unlocking phones due to a forgotten password or passcode.

Free to use and download software that helps you get into your device with a few simple clicks.

Safety of your data is guaranteed, and you are not at risk of viruses or any damaging malware.

It offers a free download and a free trial with a fair pricing strategy.

Compatible with several models of Samsung and delivers a high success rate at unlocking devices.
How to use this software to unlock your Samsung device?
Download iDelock by clicking the button above and choose Remove without Data Loss.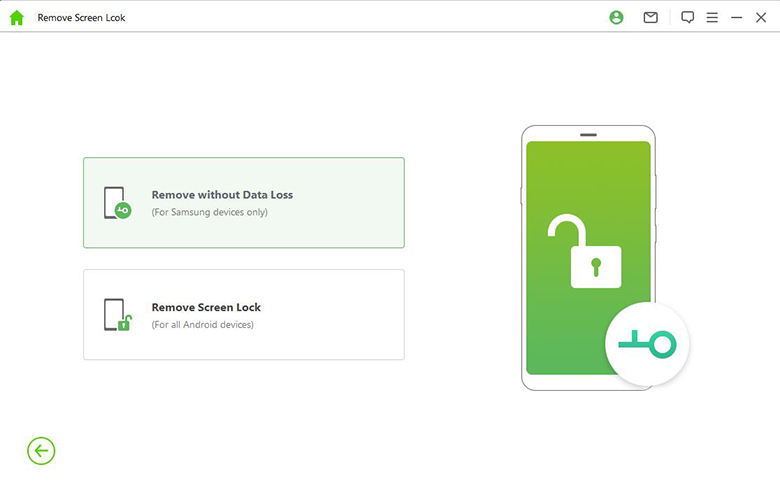 Proceed by confirming your device information, and the software will provide the data package for your device.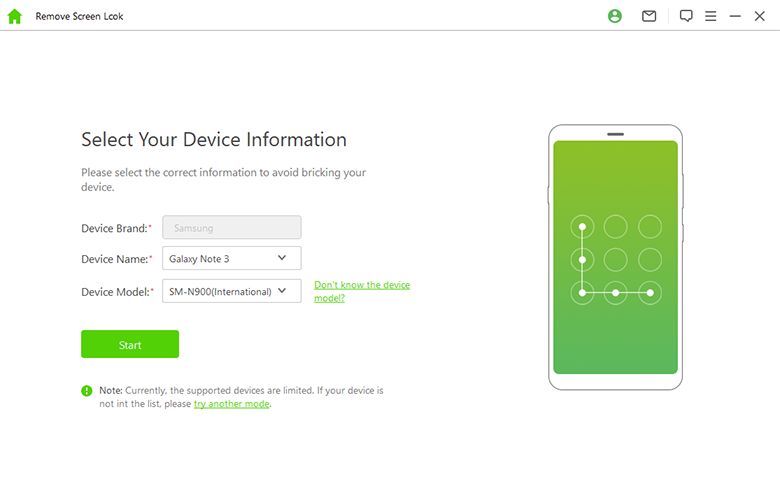 After the data package is downloaded, connect your phone to your device with a USB cable. Then put your device in downloading mode, following the steps on the screen.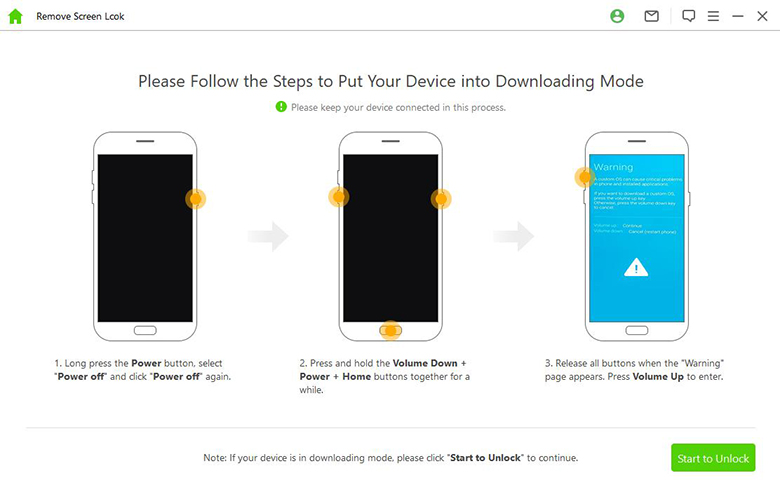 Wait for a few moments for the software to unlock your device. Note that this only works with Samsung devices, and your data is not lost after unlocking.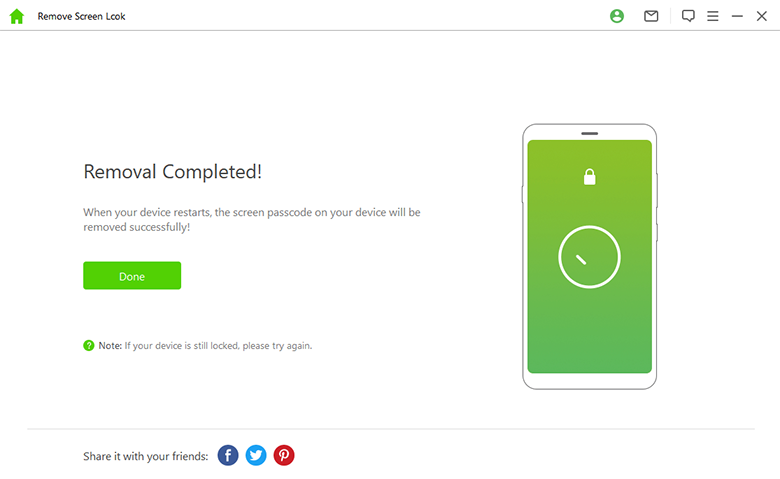 3. Boot Into Safe Mode to Remove the Passwords
Your Samsung device in safe mode can fix the issue of you being locked out in a few simple steps.
Press and hold the power button to reveal the power options on the lock screen.

Press and hold Power Off.

Select the option to boot in safe mode and click OK.

Reboot your device as usual.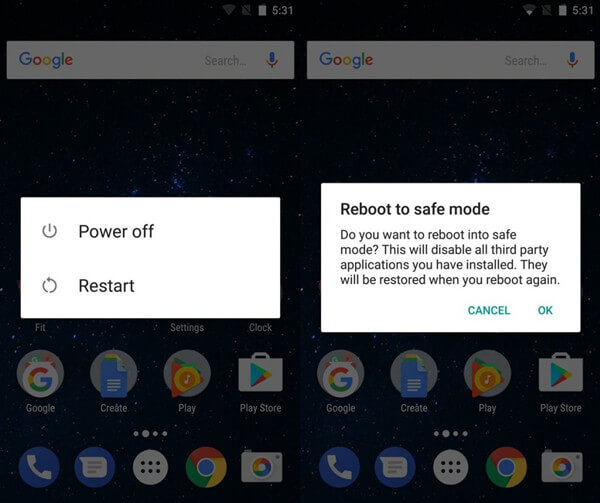 Cons
It is exclusively for third-party lock screen apps, and it is just not a guaranteed method.
4. Unlock Your Samsung Phone With Forgot Pattern
If you have tried to unlock your Samsung device continuously, you will see a Forgot Pattern option.
Tap Forgot Pattern on the screen.

Provide the Google account email address and the password to sign in

This takes you to the screen unlock settings, after which you can reset a pattern.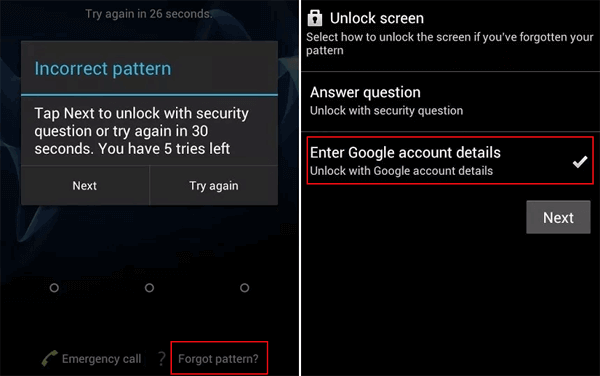 Cons
This can only work if you have a Google account linked to that device.
5. Use Emergency Call to Get Back Into the Locked Samsung Phone
Some users have successfully tried the emergency call option to get into the locked Samsung phone. While this might not work for all, it is worth the try.
Below is the guide of this method:
Click on the emergency call on the screen

Type 10 asterisks, copy this, and keep on pasting the asterisks until you can't do that anymore.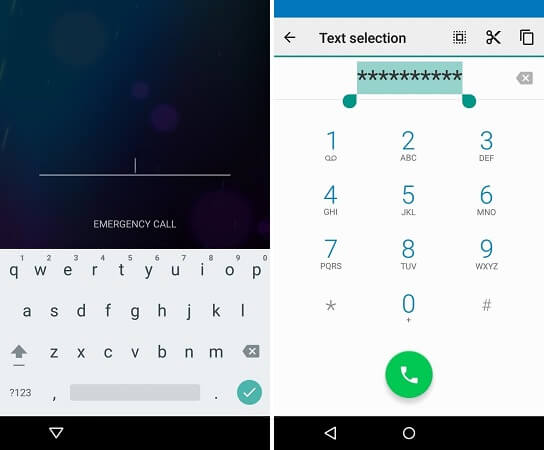 Return to the lock screen and open the camera.

Immediately pull down the screen from the top to reveal the notification drawer

Click on Settings, and the password field will appear.

Now provide the asterisks again and continue pasting until the field is exhausted.
Cons
This method takes a lot of time, is not reliable at all.

It only work on Android 5.1 and earlier versions of Samsung devices.
6. Use Find My Mobile to Unlock Your Samsung Phone
The Samsung Find My Mobile option is also another great way to help you get into your locked Samsung device.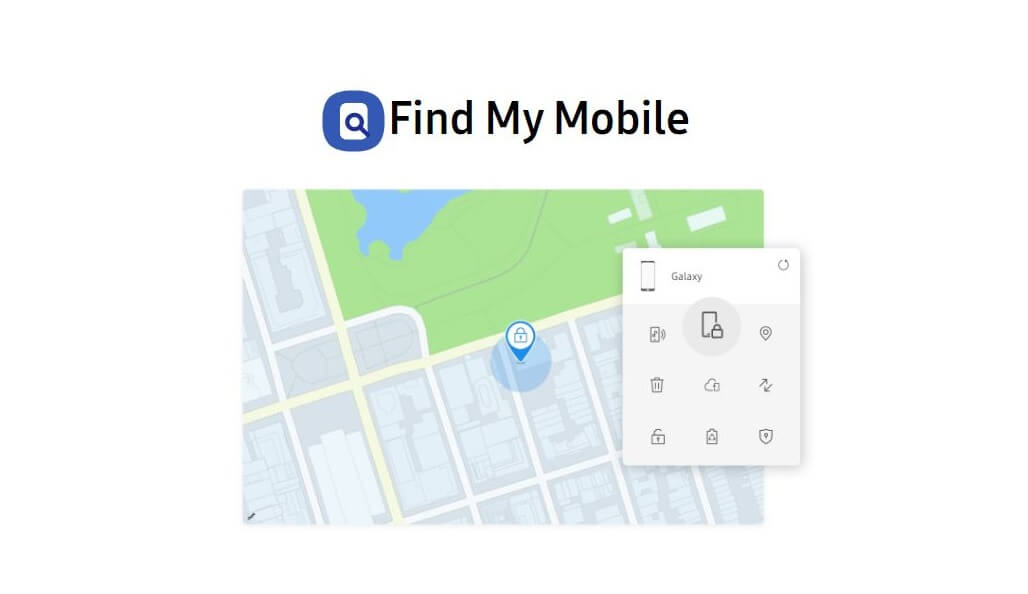 Visit Samsung, find my mobile website.

Sign in with your account.

Click the device in question and select Unlock.
Cons
For this method to work, you must have previously registered your device with Samsung Find My Mobile.
Conclusion
A study revealed that 78% of people have forgotten their passwords, so you are not alone. If you ever find yourself in this situation, you can resolve it with any of the methods we have listed above. All methods have their perks and downsides, and the most recommended is the use of professional unlocking software like iDelock (Android). The tool stands out as it preserves your data while getting you out of this unpleasant situation as soon as possible. You can unlock your Samsung mobile device without hassle by following just a few simple steps. Tap the button below to download this software for free.