If you have ever used an Android phone before, then you may probably familiar with the process of syncing your Google account. It gives you access to various features and services that Google offers, such as Google Maps, Google Play Store, and Gmail. However, if you switched to a new phone or you're selling your old one, then you may wonder how to remove a previously synced Google account from Android devices. Whatever the reason, this guide will cover how to do it quickly and easily. Let's get started!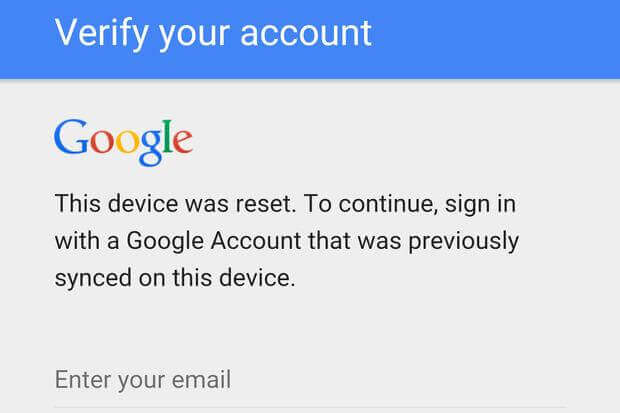 [Official Method] How to Remove Previously Synced Google Account from Android
This section is for you if you're looking for the official way. We will use the Accounts and Backup settings on your phone to complete the job. Here's how:
Open the Settings on your Android phone and scroll down to find the Accounts & Sync option. Tap on it to continue.

On this page, choose the account you want to remove and click on it.

On the next screen, click on the Remove Account option at the bottom of the screen.

Finally, tap on the Remove Account button again to confirm that you want to remove this account from your phone.
How to Remove Previously Synced Google Account from Android After Factory Reset
Aside from the official method, there are other ways to do it as well. Keep reading!
1. Remove Previously Synced Google Account - Using Professional Tool
iDelock (Android) is a reliable and powerful tool that can help you bypass a previously synced Google account after a factory reset. Additionally, it can bypass FRP on various Android phones within minutes. Highly recommended by many users, this software can do a great job at unlocking Android phones.
What Makes iDelock (Android) Stand Out
75.000.000+
Downloads
FRP lock in Samsung devices can be removed without a password.

It has a simple and easy-to-use interface, you can use it with ease.

Over 6000 Android devices and various system versions are supported.

The success rate of this tool is up to 97%.

It fixes all issues brought on by factory reset protection.
Here's how to use iDelock (Android) to remove your Google account:
Download and install iDelock (Android) on your computer. On the main screen, select the Remove Google Lock (FRP) option.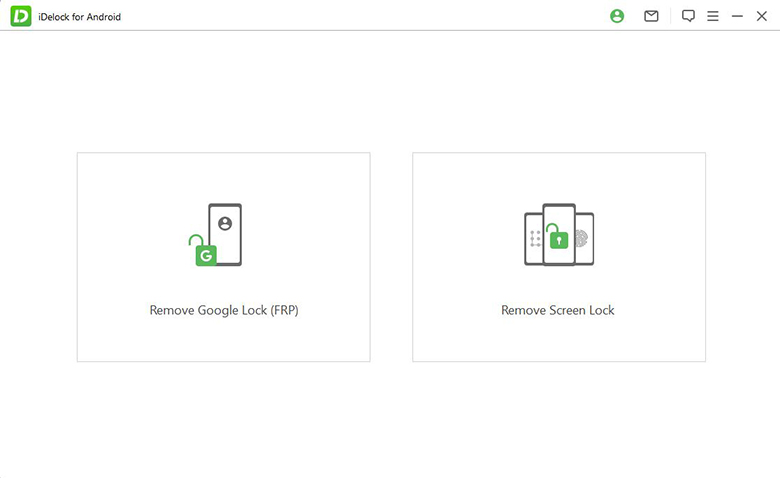 Use a USB cable to connect your Android device to the computer. Then select the device information before pressing the Start button.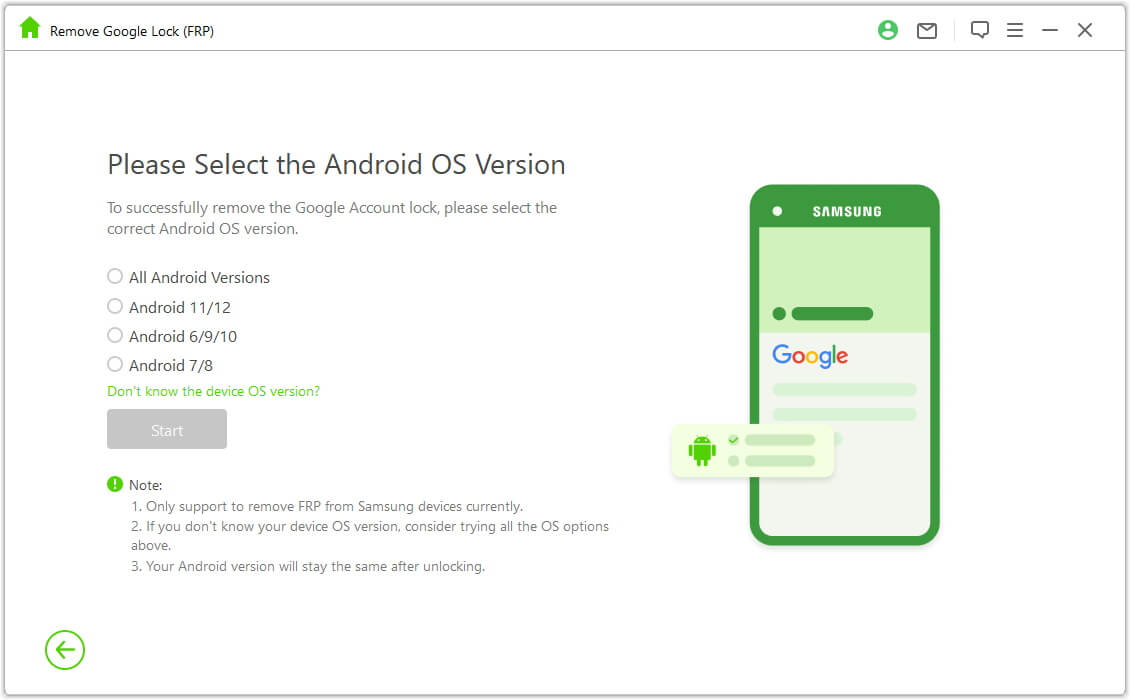 At this stage, the software will begin to download the data package of your device. Wait for the download completed, and then extract it.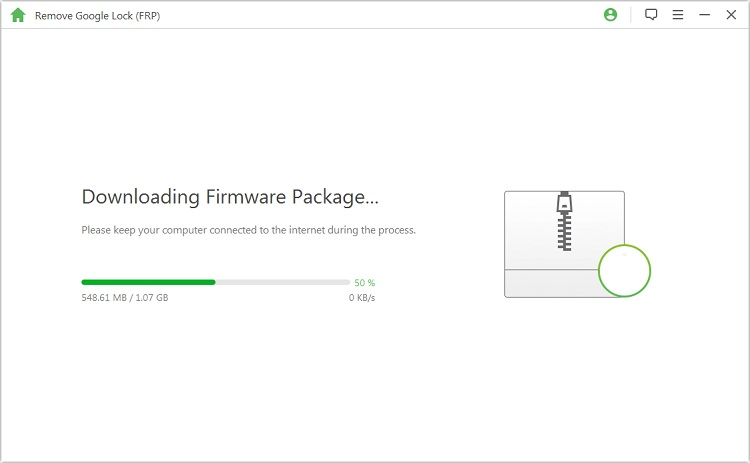 Now iDelock will unlock your phone. You can reuse it and log onto it with a new account.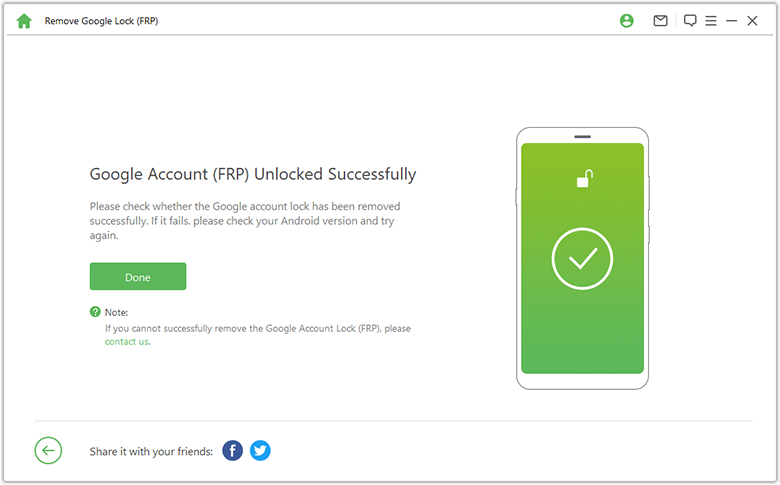 2. Remove Previously Synced Google Account via Developer Option
Are you familiar with this method? Developer option is a setting that needs to be turned on for you to access certain features.
After resetting your device, turn on it and click the @ tab to reveal the keyboard when the Google account screen appears.

Navigate to the Google keyboard settings > Help & Feedback > Using the Google Keyboard > Web search.

To enable the developer option, go to your phone's Settings. Click on About phone and find the Build number option. Tap on it seven (7) times, then you should see a message that says, "You are now a developer!"

Now that the developer option is enabled, go back to the main Settings page and scroll down until you see the new developer options menu.

Then allow OEM unlocking and restart your device.

After that, you'll need to sign in to Wi-Fi and add a new Google Account. It will not ask you for the previously synced Google account.
3. Remove Previously Synced Google Account with Talkback Settings
You can try removing your synced google account after Talkback has been enabled. However, it may not work on all devices.
To begin, connect your phone to a Wi-Fi network. Press the Home button three times to initiate the Talkback feature.

Note

For phones without a home button, you can use two fingers and long tap the home screen to enable the Talkback feature.

Then make an L gesture on the screen and swipe right. Find the Accessibility option and turn on the Talkback.

Next, choose Talkback Settings > help & feedback > get started with voice access. It will display a video. You will be redirected to YouTube after sharing it.

On the YouTube interface, tap on the three dots in the top right corner. Select the YouTube Terms of Service. Now the previously synced Google account will be removed.

Final Thoughts

That's all there is to it! Aside from the official method, there are other ways to remove a previously synced Google account from your Android device. All methods mentioned above are effective and can be done within minutes. These are also easy to follow, even for those who are not tech-savvy.

We hope that one of these methods will work for you. But to be sure, you can always try downloading a professional tool like iDelock (Android). It is guaranteed to work and is compatible with most Android devices. So, if you want a hassle-free way to remove your Google account, this is the most effective tool. Give it a try!