Factory reset protection is launched by Google to protect users' information. This security feature requires you to verify your identity by entering the Google account and passwords. However, if you forget your password and lose access to your phone, you may in trouble. So how to bypass google account verification after reset? In this article, we will outline four different methods that you can try. Let's get started!
What is Google Account Verification & How Does It Work?
Google account verification is a feature that requires users to confirm their identity after factory reset or make changes to their accounts. Simply, you need to prove that you are the owner of the device. Otherwise, it will treat you as a trespasser who wants to steal personal information. This feature effectively protects your privacy and enhances security. But you will be locked out of the phone like others if you forget your Google account and password.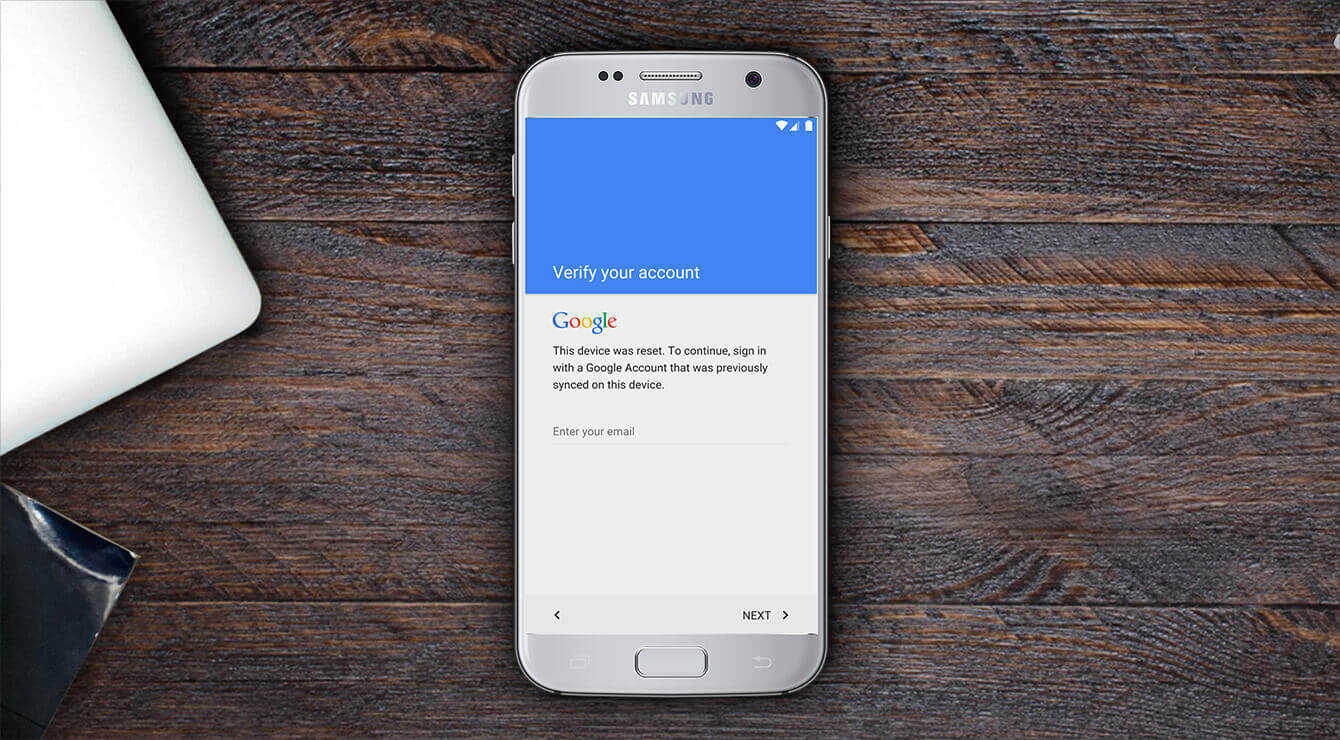 How to Bypass Google Account Verification After Reset?
When you reset your Android device, all your data and settings will be deleted. But the Google account verification still be tied to the device. So you need to enter the credentials to get into your device. In case you don't remember your account credentials, there are a few ways to bypass Google verification after factory reset.
1

How to Bypass Google Account Verification After Reset in the Quickest Way

You can use iDelock (Android) to bypass Google account verification after factory reset. This professional software is safe and easy to use. It can help you get back into your device in no time. Moreover, you can use it to unlock other Android locks, not only FRP but screen locks, such as passwords, patterns and fingerprints. With iDelock, the unlocking process will become easier.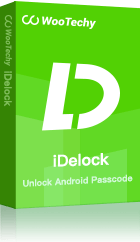 Features of WooTechy iDelock (Android)
Using iDelock (Android), you can easily bypass google account verification after factory reset.

Supported by thousands of Android models and a large range of Android system versions.

With a user-friendly guide, it is easy to follow the steps to complete the whole process.

Offered 24-hour customer service, the professional team can help you to solve the issue in time.

To use iDelock, follow these detailed instructions:

Download WooTechy iDelock (Android) on your PC and select Remove Google Lock (FRP). Then use a USB cable to connect your Android device to the computer.

Choose the device's information and it will be automatically detected by iDelock.

Follow the instructions on the screen to put your device into downloading mode. Click Download to download the data package for your Android phone.

Once the installation is completed, the FRP lock on your device will be unlocked by iDelock. Now you can regain your phone without Google account verification.

2

How to Bypass Google Account After Factory Reset With FRP Hijacker

FRP Hijacker is another effective tool that can help you to bypass Google account verification. Its unlocking steps are easy, and it works with most Android devices.

To use FRP Hijacker, you can follow the guide below:

Download and install the FRP Hijacker tool on your computer. Open it.

Select your device's model from the list and then connect it to the computer via a USB cable.

Next, press and hold the Volume Down and Power buttons simultaneously to put your device in download mode.

Now click Remove FRP > HIJACK IT on the screen. Wait for a while and the FRP lock will be removed successfully.

Cons

Its security may not be compatible with all computers and operating systems.

There is no technical support on their website. And its success rate is lower than expected.

3

How to Bypass Google Verification After Reset via Talkback

If you cannot remember your Google account and password, you can also use Talkback. It is a built-in accessibility feature to bypass the verification process. Below are the steps to use this method:

Step 1. Turn on your device and connect it to a Wi-Fi network. Tap the Home button three times to initiate the Talkback.

Note

For the phones without a home button, just long press the home screen with two fingers.

Step 2. Then use finger gestures to make an "L" shape anywhere on the TalkBack application screen. From the options list, double-tap Talkback Settings.

Step 3. When the screen is off, choose Speak option. Then draw another "L" gesture on the screen and click Pause Feedback.

Step 4. Next, use the search feature to open Help & Feedback > Voice > Get Started with Voice Access.

Step 5. Afterward, play the resulting video and share it. You will be taken to YouTube.

Step 6. Now tap the icon button in the top right corner of the YouTube interface. Select YouTube Terms of Service and your preferred browser.

Step 7. When everything is finished, the FRP will be removed, which allows you to use the device usually.

Cons

The whole process is complex and long to operate. And its success rate is without guarantee.

It can be slightly tricky to use, especially if unfamiliar with the interface.

4

How to Bypass Google Account Verification After Reset via SideSync

With SideSync, it allows you to bypass Google verification after factory reset. But this tool is only available on Samsung devices. Here are the steps to use it:

Download and install the SideSync application. Connect your smartphone to the PC through a USB cable.

Choose Chrome when it is prompted. And download a APK file for FRP bypass from the browser.

Then go back to the Galaxy Apps. Search ES File Explorer and download it. For this step, you must have a Samsung account, either one you already have or the new one you just create.

Next, open the download folder to install the APK file. If the installation is forbidden, go to Settings and select Unknown sources.

To remove the FRP, go to Settings now and select Backup and Reset. Then the whole process is completed and the FRP lock is bypassed.

Cons

This method only works on Android 5.1 and below.

The procedure may be complicated for beginners.

Closing Thoughts

After reading the article, you've learned four different methods to bypass google account verification after factory reset. All of these method are useful to solve the problem. But if you want to do it quickly and easily, iDelock (Android) will be your ideal choice. It is compatible with over 6000 Android models and there is time-limited free retail to test the compatibility now. So don't hesitate to try it out!