There is no denying that Samsung is one of the biggest tech manufacturers in the world. Millions of people are using this brand's mobile phones and tablets. For this reason, the company has developed various features and apps that are accessible through a Samsung account. However, the Samsung account might cause great troubles in certain cases.
If there comes a time when you need to remove your Samsung account, then there are a few methods that you can try. In this article, we will go through the most effective ways on how to delete Samsung account without password.
How to Delete Samsung Account Without Password
Reset the Password and Delete Your Samsung Account
One of the first things that you can find when you want to learn how to delete Samsung account without password is to reset your password before actually doing the process. At first, this might sound like a hustle, but it is a very effective way to achieve that. To reset your password, you will need to do the following:
Go to Samsung's official website, either on your computer or on your mobile device.
On the website, you will be asked for your credentials. Click the Find ID or Reset password option that you will see below the log-in form.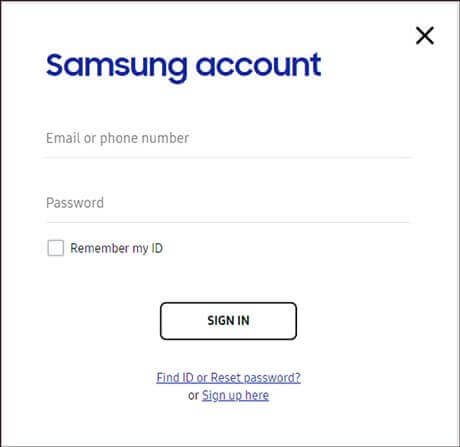 On the next page, you will be required to provide your Samsung account ID, which is usually the e-mail address that you have used. Click Next to continue.
After a few seconds, you will be sent an e-mail to change your password. Click the link on the mail and type your new password.
Then, you can simply remove your Samsung account by following these steps:
Go to Settings > Accounts and backup.
Tap the Manage accounts option and select your Samsung account.
Tap Remove account and confirm your option to continue.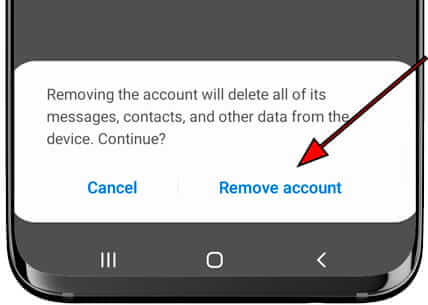 Tap the Sign out button and type your new password when prompted to.
Use WooTechy iDelock (Android) to Delete Samsung Account Without Password
The above method is very effective, even though there is a catch. To reset your password, you also need to know the ID of the account. In this method, you are going to learn how to remove Samsung account without password and ID.
This option is to use WooTechy iDelock (Android), which is an all-in-one solution for removing various locks, including the Google Account Verification (FRP) and all sorts of screen locks, from your device. This app supports devices and models from many different brands, as well as devices that run on any Android version. This way, it ensures that it's definitely going to work on your Samsung device, no matter which one you own.
WooTechy iDelock (Android) doesn't just have a high success rate, but it is also a tool that you can immediately learn how to use. It is designed to help even the most inexperienced users follow the processes by providing you with extremely useful step-by-step guides. It is no exaggeration to say that you can finish the task in just a matter of minutes.
Note
To use WooTechy iDelock (Android) for bypassing Samsung account without password and ID, the account should be the same as the Google account logged onto the device.
Below is a step-by-step guide on how to remove the Samsung account without a password via WooTechy iDelock (Android):
Download and launch WooTechy iDelock (Android) on your computer. On the main page, click the Remove Google Lock (FRP) function. Then, connect your Android device to your computer using a USB cable.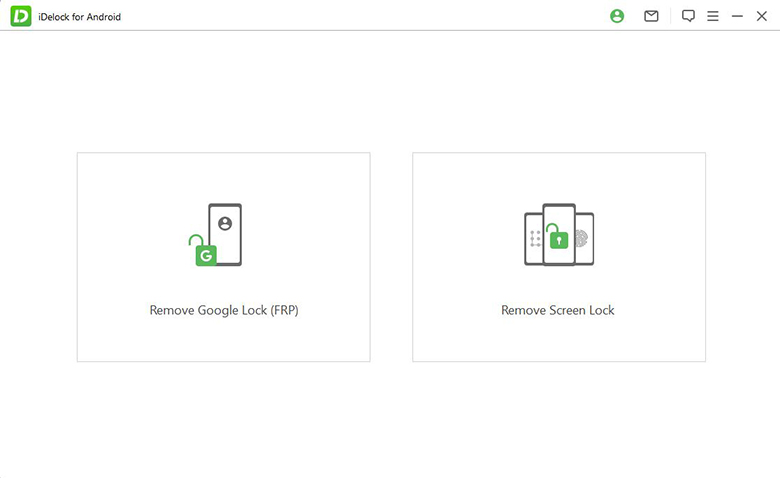 Then, you need to select your device's info, which includes its PDA, country, and carrier. Check the validity of the selected information. And if there are anything wrong, correct them manually.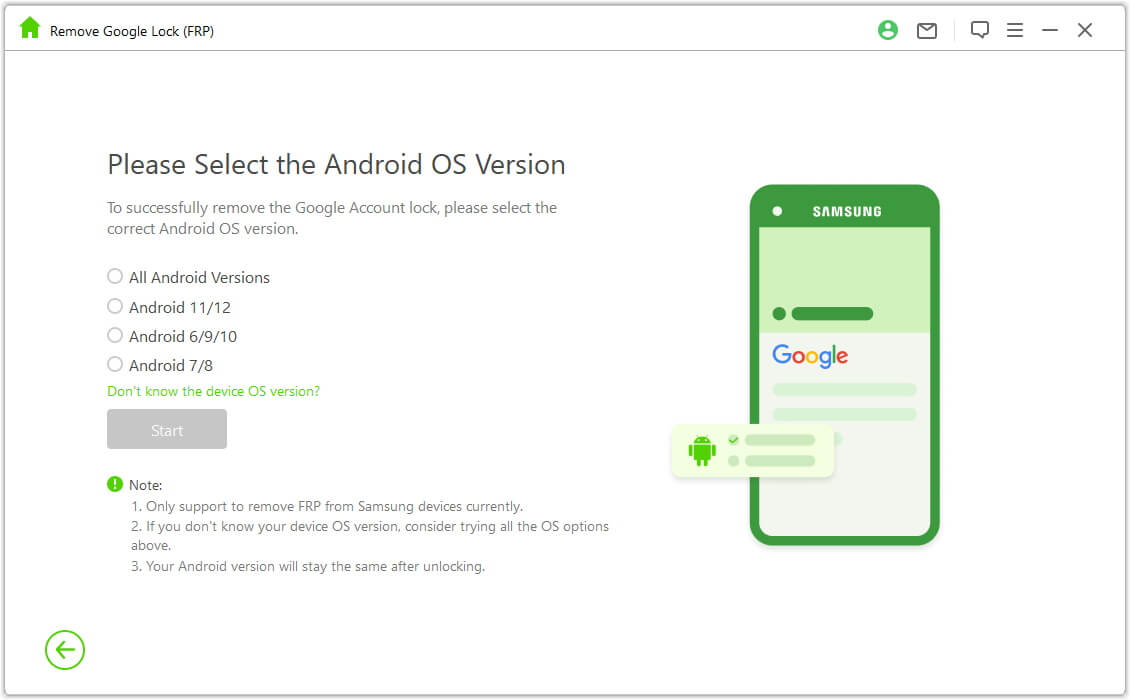 The program will provide the appropriate data and firmware package for you to download. Click the Download button to continue. After that, you must extract the downloaded package. When the package is properly installed, iDelock will begin bypassing your Samsung account that is the same as the Google account.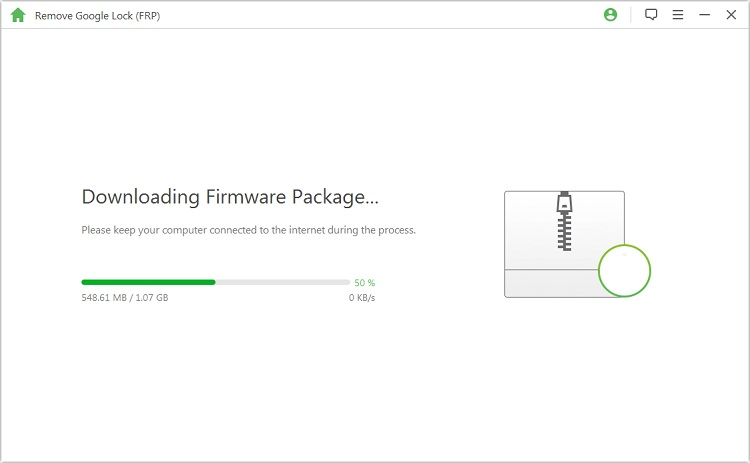 It will take a few minutes. After that, you can set up your device without any limitations.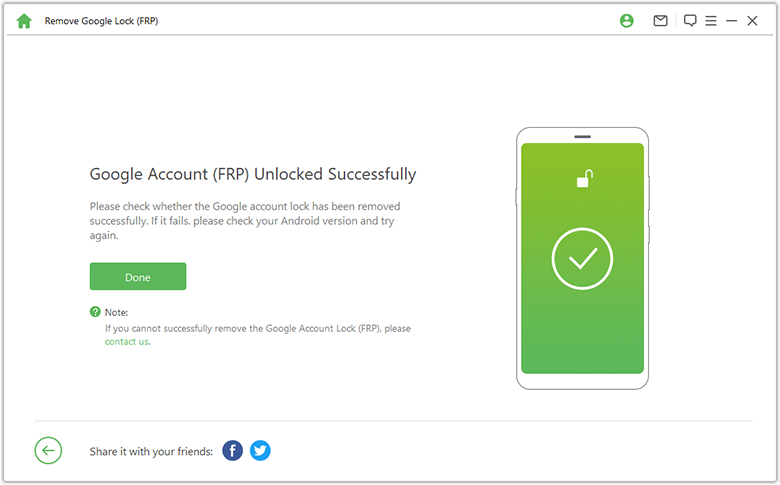 Factory Reset Your Device
Apart from the previous two methods, you can also remove the Samsung account by factory resetting your phone. However, it is important to note that this way of removing will also delete all of your data and settings. And you need to remember the Google account ID and password logged on the device, or you'll get stuck at the FRP screen. For this reason, we only recommend it as a last resort.
To do a factory reset of your Samsung device, you have to follow this process:
On your device, go to Settings > Factory data reset >Reset >Delete all.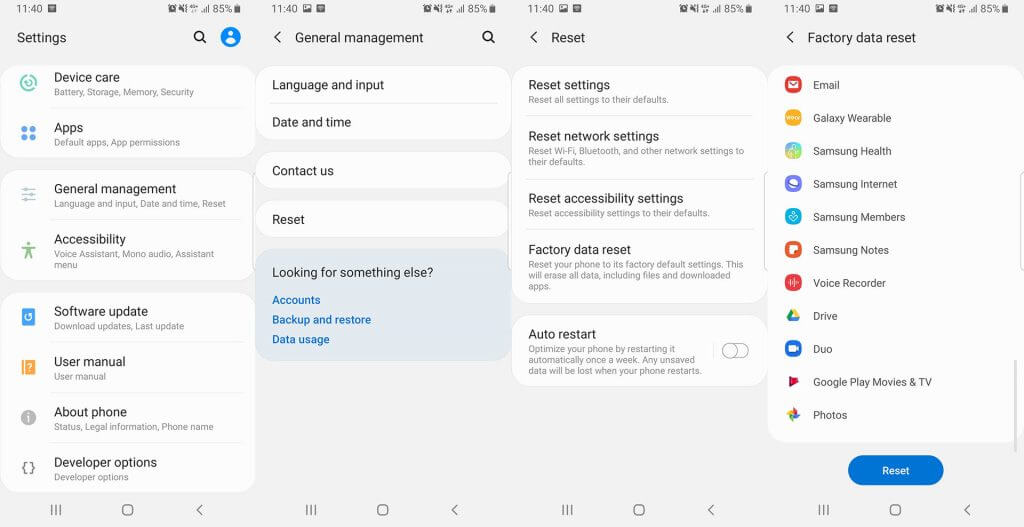 Then, you will be asked to type your Samsung account's password to continue.
Your device will reboot and you need to set it up once more.
Contact Samsung Support
Lastly, if all else fails, you can refer to Samsung's customer support. The staff will be able to help you remove your account even when you don't have a password. Make sure that you provide them with every information they require to confirm that the account and device is yours.
FAQ About Samsung Account
Is Samsung Account Same as Google Account?
No, a Samsung account is generally not the same as a Google account, while you can set them as the same one. The Samsung account is useful to unlock features and apps that the brand has developed. Similarly, the Google account is essential for Android and the various apps that Google has introduced.
Do I Need a Samsung Account if I Have a Google Account?
A Samsung account is not essential to use your device. However, without a Google account, you can't use Google Play to download apps or protect your device with FRP. Nevertheless, without a Samsung account, you might not be able to access some useful apps that the brand has released.
Final Thoughts
In this piece, you have learned how to delete Samsung account without password. All of these methods are very effective and will complete the task you want. However, from all of them, only WooTechy iDelock (Android) is able to remove the account without having the password or the account's ID. And if you are lucky enough, you can even finish this without data loss! Download the app now to discover its amazing services!