Linking your Gmail account to your device is one of the ways that allows for coordinated integration between your files and information. It also provides a layer of security and prevents unauthorized entry into your device.
The Gmail account is at the center of the factory reset protection, a security protocol designed to provide extra security against theft and device misuse. However, it is normal for individuals to forget their Gmail account credentials, and this is required to unlock and use your device after the factory reset.
If you are one of the people who says "I forgot my Gmail account and my phone is locked", then you're at the right place. This piece reviews some solutions you can adopt to get yourself out of this fix.
What to Do if You Forgot Gmail Account and Your Phone Is Locked
If you have forgotten your Gmail account and your device is locked, try to recollect if you have scribbled your account details in a private diary or confided in it to a trusted companion. If this isn't possible, the best solution would be to recover the Gmail account or completely bypass the lock.
Unlock Your Phone Without Gmail Account Using WooTechy iDelock (Android)
The use of unlocking software is the ultimate solution to resolve the issue of you being locked out of your device due to a forgotten Gmail account. This method provides a quick and straightforward way to get you back into your device without hassle. One of the best third-party tools that can be used in this case is WooTechy iDelock for Android. WooTechy iDelock (Android) has for a long time helped Android users around the world to bypass different kinds of locks on the device, including Google FRP, patterns, face ID, and PINs .
Features of WooTechy iDelock (Android)
75.000.000+
Downloads
Compatible with thousands of Android devices across different brands, including Samsung, Xiaomi, Huawei, and Lenovo, and all Android versions.

Erase the Google account on your device and completely bypass the FRP lock.

Completely and effectively bypass all kinds of screen locks on your Android device.

A super high success rate of unlocking can be promised, or you can apply for a refund in 30 days.
How to Use WooTechy iDelock for Android to Bypass the Gmail Account on Your Device
Step 1: Download and Install the WooTechy iDelock for Android on your Windows computer before you begin. Start the unlock process by launching the software and selecting Remove Google Lock (FRP).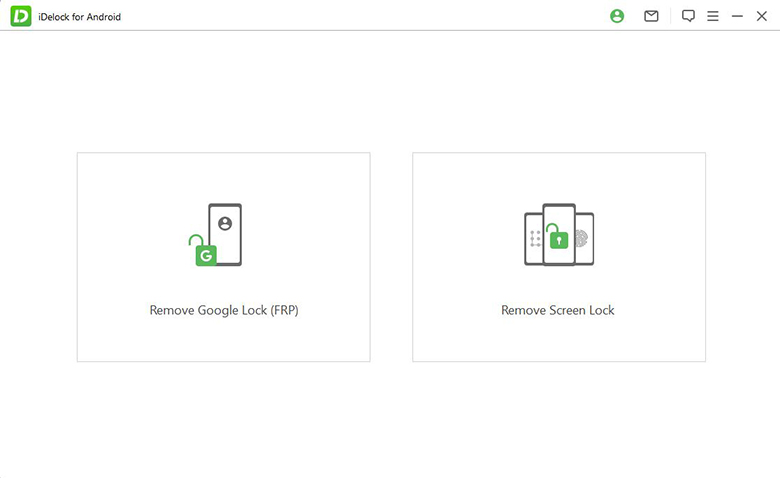 Step 2: Now link your Android phone to the PC with a compatible USB cable. iDelock will provide some information about your device. Verify that the information is accurate and move to the next step.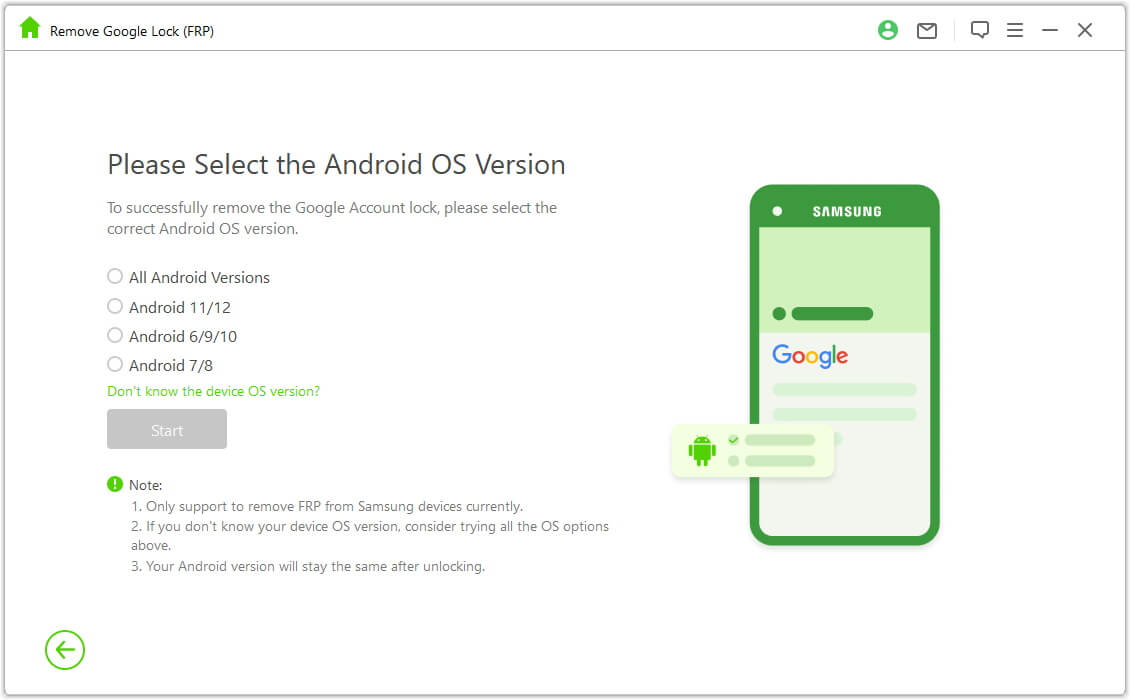 Step 3: iDelock will provide a suitable data and firmware package for your Android device. Download and install them by following the instructions. Then iDelock will begin removing the Google account from your device.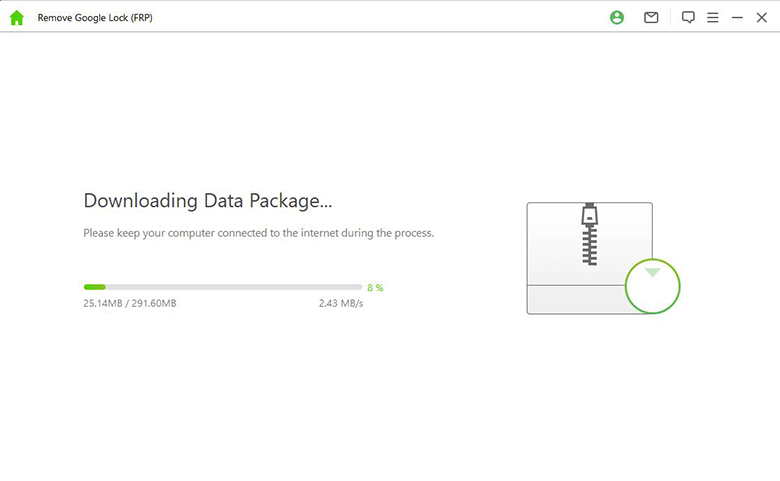 Step 4: After a few minutes, your device would be completely unlocked.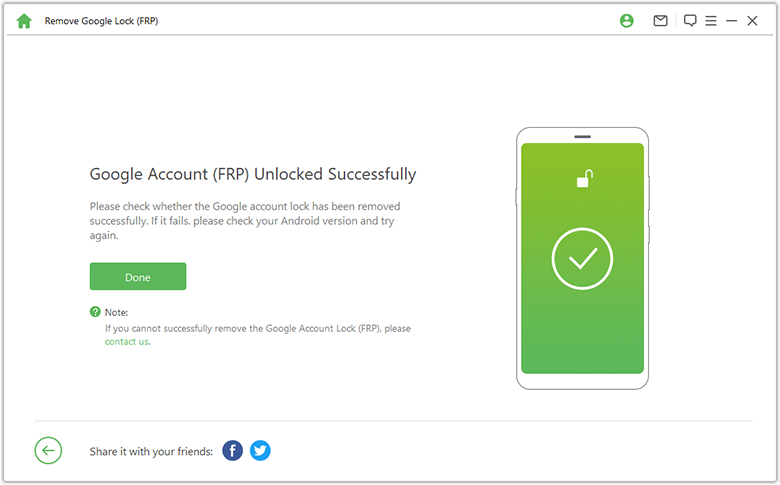 Retrieve Your Gmail Account to Unlock Your Phone
Retrieving your Gmail account is essentially either of the two scenarios.
Scenario 1: You remember the email but can't remember the password
In this case, you should proceed to the Account Recovery Page on another device and input your email. Select the Forgot Password option. You would be required to provide the phone number you used to register the email and some security questions to reset your email.
Scenario 2: When you cannot recall your email address
On the account recovery page, click Forgot email and provide your phone number or recovery mail if you have one.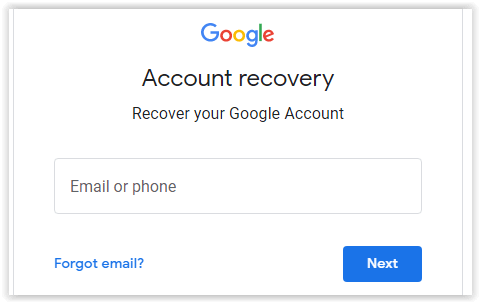 Provide the first and last name on your Gmail account and click Next.
Confirm to receive a verification code from Google either through phone number or your recovery email address.
Enter the code sent to you in the space provided, and your account will be revealed to you. If you recall the password, go ahead and log in with the credentials. If you don't, follow the steps to set a new password for your email as described in the first scenario.
Bonus Tip: How to Remove Gmail Account from Your Android Phone
To prevent the recurrence of this situation where you are locked out of your device due to forgeting Gmail account, simply remove the Gmail account from your Android phone. To do this, navigate to Settings on your device and locate Accounts. Highlight the Gmail account in question and tap on Remove account. It is that simple.
Conclusion
For all it is worth, the Gmail account on Android devices has helped users maintain the security of their devices, but if you forget your Google credentials, you have to bypass this account especially after a hard reset. Several ways can be employed to resolve this. However, we recommend the use of the unique and amazing third-party WooTechy iDelock for Android unlocking software. Just download and give it a try!