The Factory Reset Protection or FRP is an amazing feature that enhances the protection of your Android device. To be more precise, it prevents access to your mobile phone by the people that don't know the password to the Google linked to it. However, there might come sometime when you get locked out of your device, especially when you have bought a secondhand device and you can't contact the original owner. In these cases, an app like SideSync FRP Bypass is one of your options.
In this article, you are going to learn almost everything about SideSync for FRP Bypass and discover a better FRP bypassing tool that can make this process easier than ever before. Keep reading and find them out!
Full Review of SideSync for FRP Bypass
What Is SideSync
First of all, we need to explain what SideSync FRP Bypass is. As we have already mentioned, it is a light application that you can use to bypass the FRP. In essence, it is a tool that syncs data from your device with your computer. This way, you can use it whenever the need arises. The app has been developed by Samsung to help its customers with some common issues, while some people found it can be used to bypass FRP. However, it doesn't work on every Samsung device, which is a serious limitation.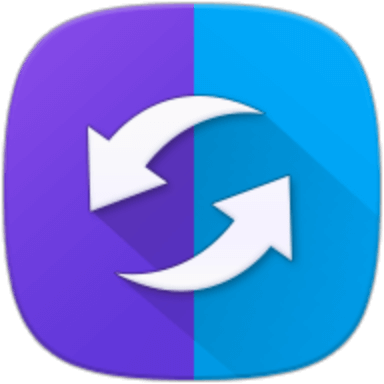 Is SideSync the Best FRP Bypass Tool
It depends. Many people claim that SideSync is the best tool on the market. The main argument for this case is that it was developed by Samsung. Nevertheless, not every user can take advantage of its services as its compatibility for bypassing FRP is low. In reality, there are numerous tools that promise to bypass FRP on various Samsung phones with a high success rate, which we'll introduce one of the best of them in the second part.
How Do You Use SideSync for FRP Bypass
If you want to immediately bypass FRP on your device, the steps to do that are the following:
Download SideSync app and install it on your computer. Then, plug your mobile device into your computer with a USB cable.
Tap Google Chrome to launch it, and then select the Skip sign-in option.
Download an APK on this website to bypass FRP.
Then, go to Galaxy Apps and download ES file explorer. Launch the app when it has been installed. Remember that for this step, you must have a Samsung account.
Find the download folder and tap the APK to install it.
Once completed, go to your device's Settings and tap the Backup and reset option. This process will bypass FRP.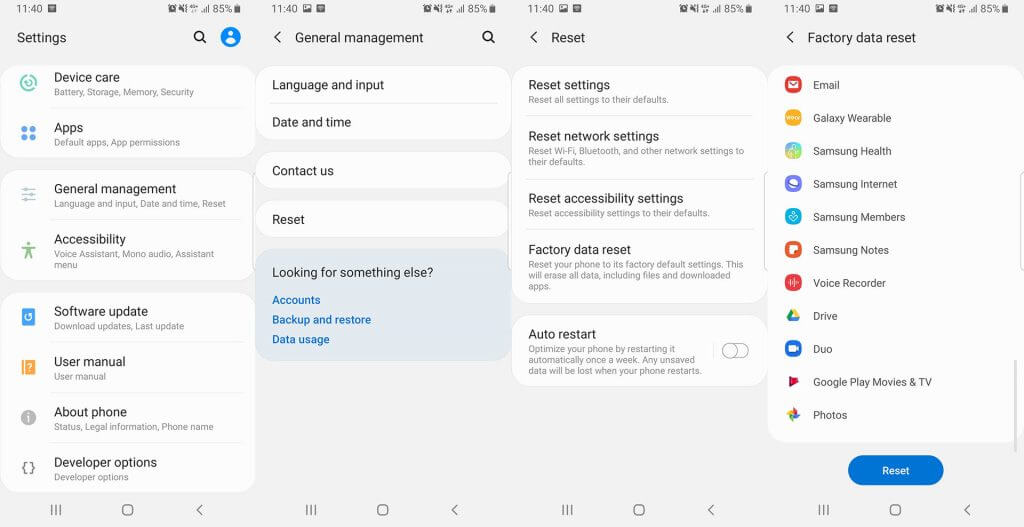 Pros and Cons of SideSync
Below, you will discover both the advantages and drawbacks of SideSync.
Pros
It is a free application.

It is an officail app developed by Samsung.
Cons
It can only be used on very limited Samsung devices and Android 5.1.1 and below.

The success rate is not high even if you followed every step mentioned above.

There is no official guide for FRP bypass as this tool is not designed for it.

Beginners might find the process daunting.
The Best Alternative to SideSync for FRP Bypass - WooTechy iDelock (Android)
As you may understand, using SideSync for FRP Bypass comes with some limitations. For this reason, you might not be able to benefit from its services. Thus, you may need other professional FRP bypass tool. And the best alternative to SideSync is definitely WooTechy iDelock (Android). This tool is your best option to bypass the Factory Reset Protection in just a few simple steps.
What makes this app so amazing is that it has a high success rate and works on various Samsung devices and Android versions. This huge compatibility ensures that every user can unlock his device with it. Moreover, the app provides easy-to-follow steps, so, it is an exceptional option even for first time users. Apart from the FRP, you can also use WooTechy iDelock (Android) to remove every type of lock screen you might come across.
Here is a step-by-step guide on how to use WooTechy iDelock (Android) to bypass FRP:
Find the app on the official website and install it on your computer. Launch WooTechy iDelock (Android) and choose Remove Google Lock (FRP) from the Home screen. Then, connect your device to your computer via a USB cable.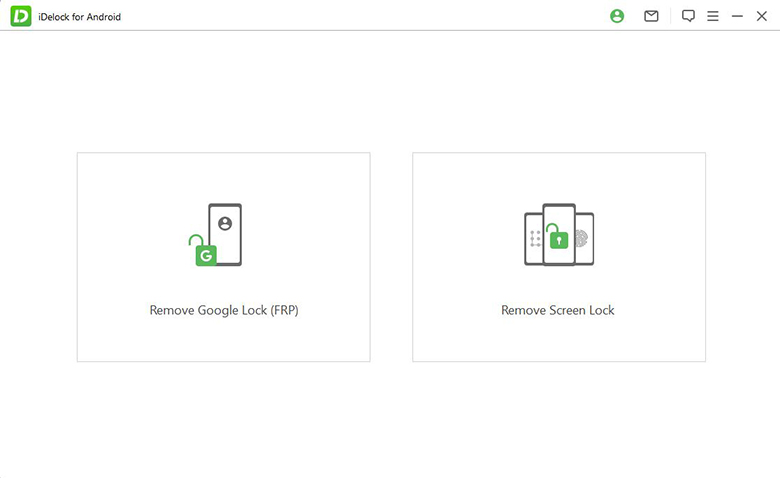 Then, you will be asked to select your device's information, such as your PDA, country, and carrier.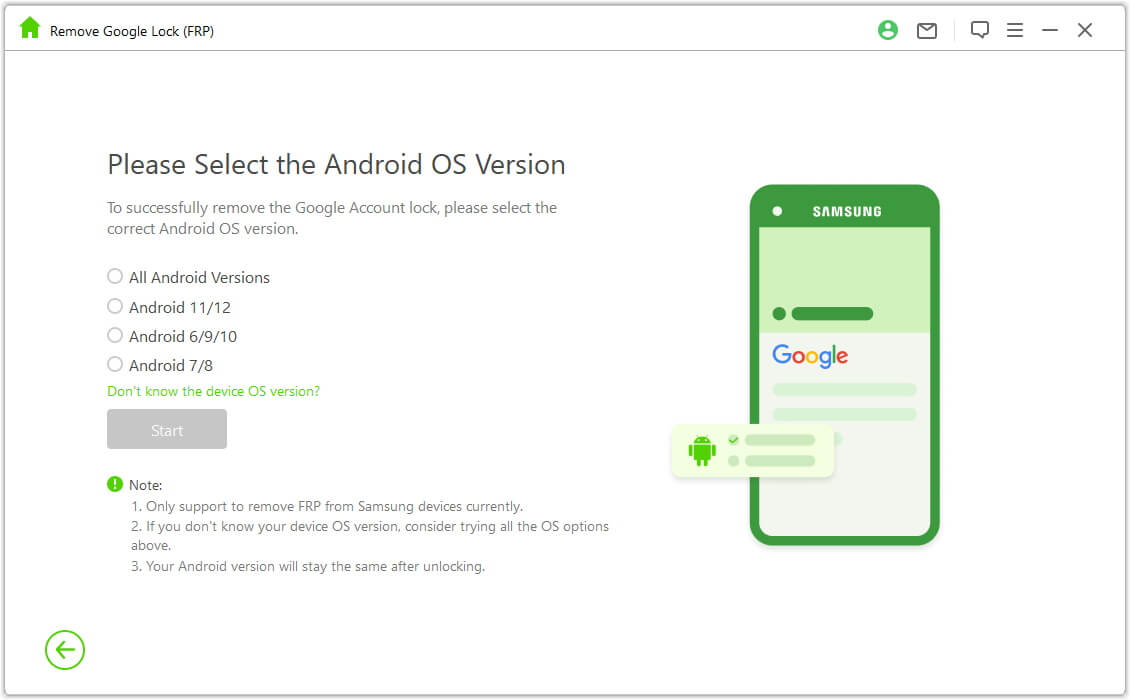 Once you have confirmed your options, click the Download button. The tool will then download the ideal data and firmware package for your device. After the downloading is over, extract and install the package on your device. Once it is done, you can move on with the unlocking process.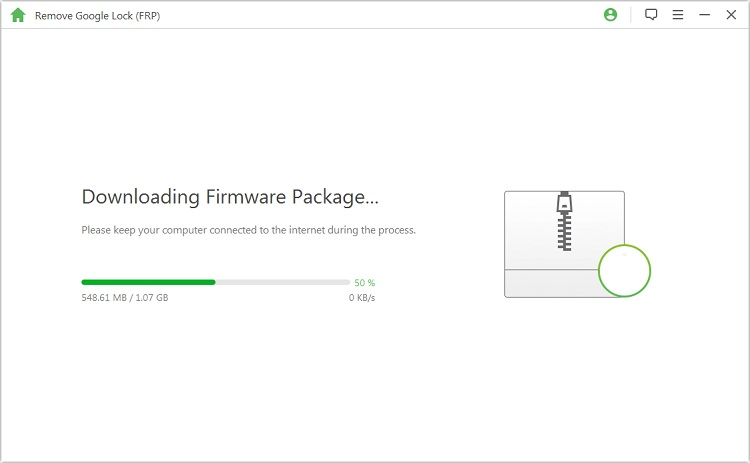 WooTechy iDelock (Android) will finish bypassing in a few minutes. Then you can use the phone as usual!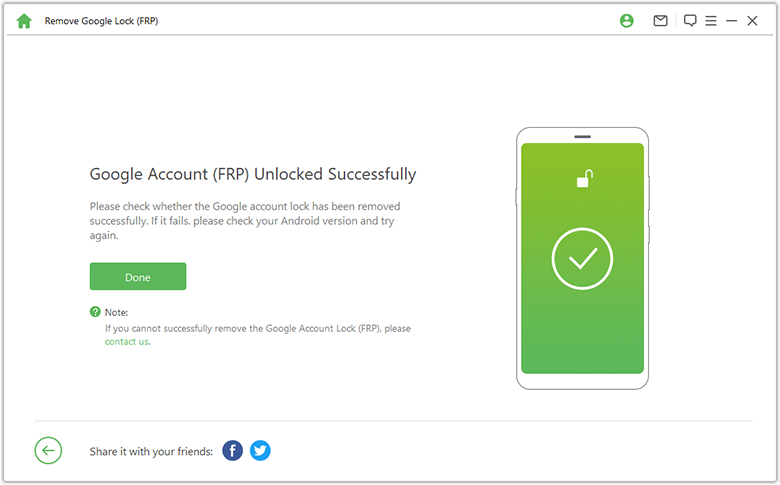 Conclusion
SideSync is a well-known tool that many users trust for bypassing FRP. However, it supports limited devices, which might be the cause of a lot of inconveniences. If you fail to use the SideSync, then your best bet is WooTechy iDelock (Android). Download it today to get the useful tool that will help you unlock your device no matter what!