Development settings FRP is a feature added to all Android systems. It protects the owner's data in case of theft. However, when you have phone lock issues, it is hard for you to get out of it. You need to bypass the development settings FRP after the device has gone through a factory reset.
Thus, this article will explain what development settings FRP is and how you can remove it with no password away from your phone. In the last of the article, we will introduce a great method to solve this problem. So, keep reading.
What Is Development Settings FRP?
Development setting FRP is a function that specifically stops a third party from attempting to use your device in your absence. It only works on Android 5 or above versions. You are able to use the development settings FRP to protect your device and information. When somebody wants to reset your phone, the development settings FRP will ask him or her to enter the prior google account and password. Thus, other people can not use your phone without your information.
This security tactic will be useful if the owner recollects the account username and password. However, once you forgot your password, you would be locked out of your device immediately. Therefore, to get the Development setting FRP unlocked, the FRP bypass will be needed.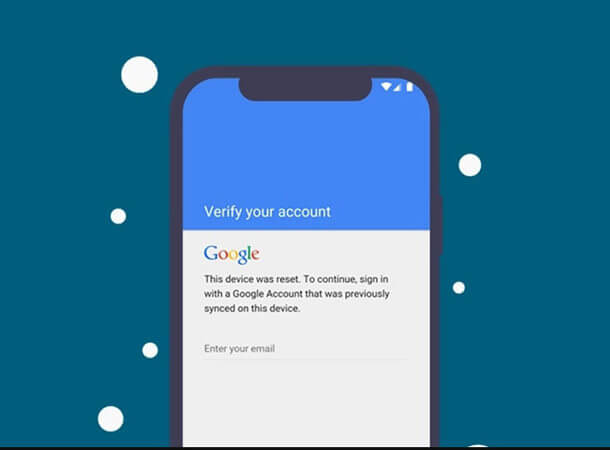 Activation Note of Development Settings FRP
Development setting FRP is necessary for all phones, without which a phone would be restricted to some features. Most phone users may not know where and how to enable the Development setting FRP. Do not panic because the development setting FRP is automatically activated when a Google account has been registered on the device (only for Android 5 and higher versions). And it will be disabled if the Google account is removed from the device before the Factory Data Reset.
How to Bypass Development Settings FRP with APK - WooTechy iDelock (Android)
To bypass development settings FRP with APK, you can choose WooTechy iDelock (Android). It is a tool dedicated to unlocking FRP, and the success rate is very high. Moreover, it can unlock other Android screen locks, such as 4-digit, 6-digit, custom pins, patterns, passwords, etc.
Using Wootechy iDelock (Android) to bypass development settings FRP, you will not be at risk of data and privacy breaches. An outstanding feature of iDelock (Android) is that it works with over 6000 Android phones or tablet models and many system versions. In addition, its operation steps are very simple. It will help you unlock your device easily even if you are a beginner.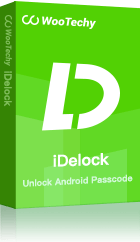 Steps to Use Wootechy iDelock (Android)
Step 1: Download iDelock on your PC and install it. Choose your preferred mode based on your case. Then click on the Remove Google Lock (FRP) option.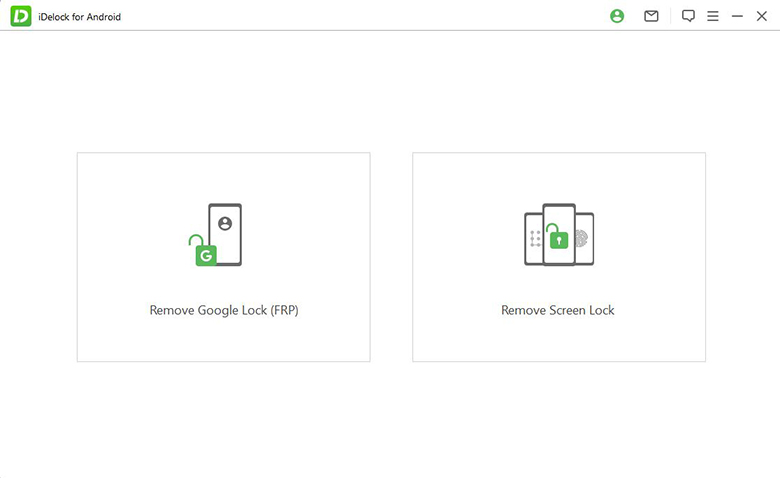 Step 2: Use an original USB cable to connect your phone to your computer. Next, select the system version of your device. In cases where the device version is unknown to you, click Don't know the device OS version? for help.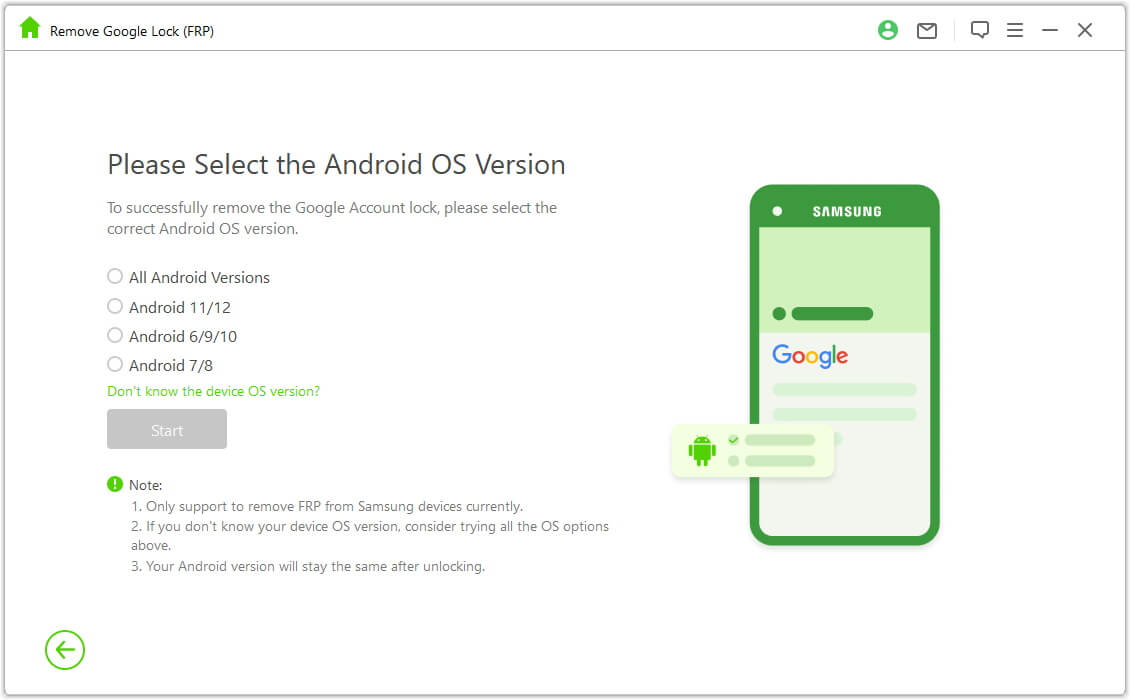 Step 3: Once you have confirmed that your device's information is correct, click the Download button to download the data package.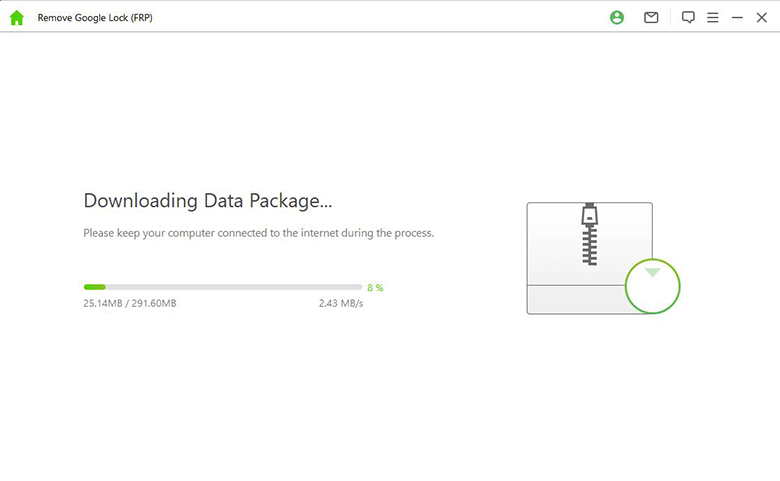 Step 4: When the download process is completed, extract the package and enable both the USB debugging and OEM unlock on your device.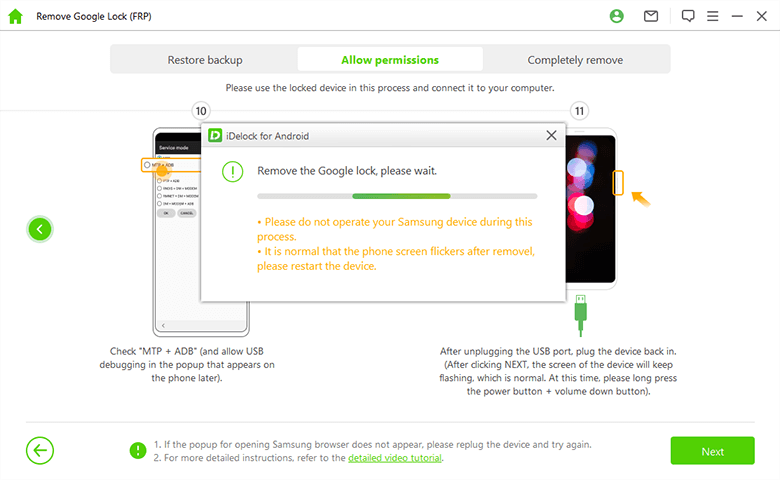 Step 5: After that, iDelock will begin to unlock your device. Just wait for a few minutes, the development settings FRP on your device will be bypassed successfully. See. The operation steps are really simple.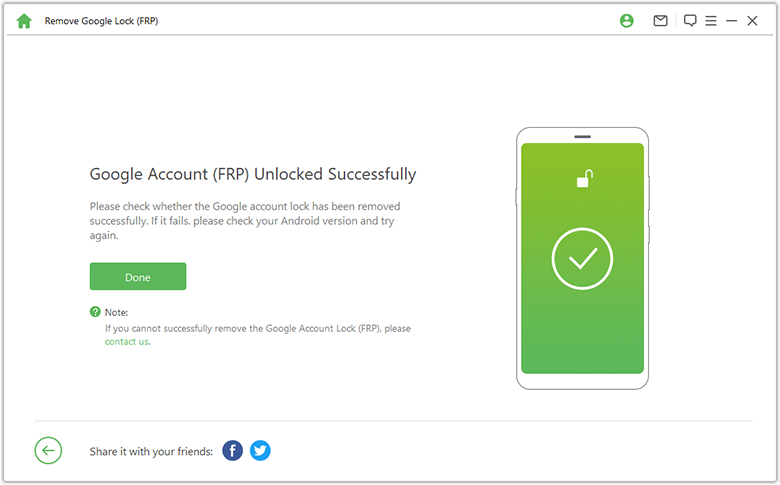 Pros
Wider Function: It can bypass the FRP lock and all other screen lock types, including custom PINs, passwords, patterns, fingerprints, face ID, and more.

High Compatibility Rate: You can use Wootechy iDelock (Android) on a wide range of system versions and Android phones.

Friendly Interface: You will be guided throughout the unlocking process. In just several steps you can unlock your Android phone on your own.

Safe and Reliable: Wootechy iDelock (Android) defends against viruses and malware. Your personal information will not be disclosed.
Conclusion
Development settings FRP is an efficient feature to protect your device, especially when your phone is stolen. But it will become trouble when you forget your google password. To bypass development settings FRP, you can choose WooTechy iDelock (Android), which has been tested and given high credibility. After reading the full article, you must have a certain understanding of it. Come and try it out.