The Samsung account is an extra security feature that can be found on many Samsung Android devices and serves to protect the unauthorized entry and use of your device while also keeping data and information safe.
Many users enjoy the benefits of this feature, but occasionally, the need might occur to bypass this Samsung account. This happens when you cannot remember the Samsung account's credentials or purchase a second-hand Samsung device and cannot reach out to the previous owner.
The good thing is that bypassing the Samsung account or eliminating a previous Samsung account on a device is not such a hectic task, as various means can be adopted to resolve this effectively. This piece will take you through the many ways to bypass a Samsung account. Stay tuned!
Does a Factory Reset Remove Samsung Account
To the disappointment of many users, the Samsung account cannot be removed with a factory reset. Many users have attempted a factory reset to bypass the Samsung account on their device because of the known importance of a factory reset to fix most Android device issues. However, this is not the case with the Samsung account.
7 Effective Methods to Bypass Samsung Account
If you have been locked out of your phone due to a Samsung account issue. Not to worry, as there are numerous techniques to bypass the account. This section highlights these ways.
1. Reset Samsung Account from Settings
One of the most basic and straightforward ways to reset the Samsung account on your device is to reset it through the Settings. With a few tweaks, you should be able to bypass the Samsung account and enter your device.
Navigate to Settings and select the General tab. Scroll and select Account> Samsung account > Account settings > Assist.
Tap on Forgot Your Password or ID section. Now you have to choose the Find The Password option. Ensure that you use the registered email as the ID. This email must be the particular email used for the Samsung account.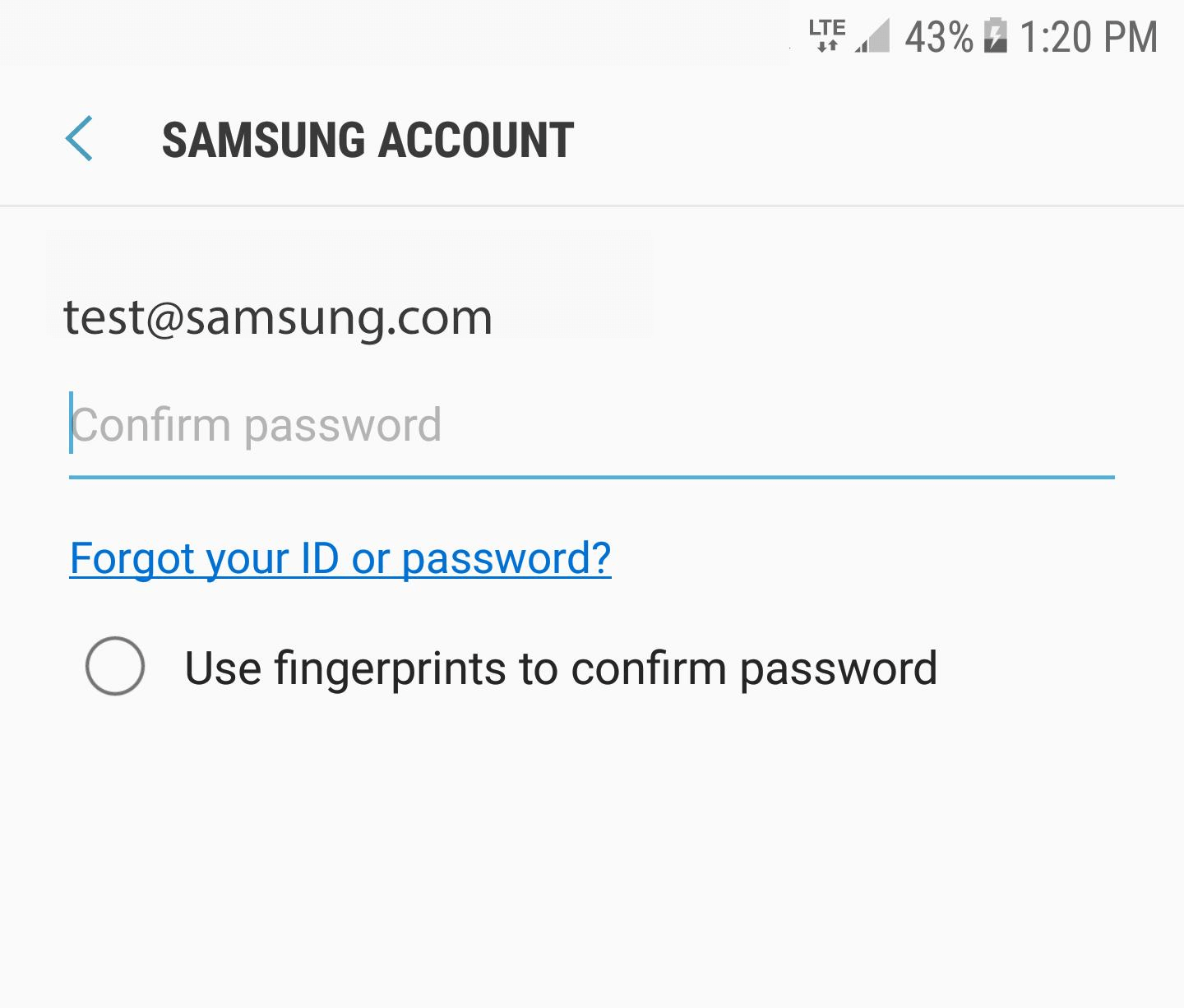 A security code would be provided. Enter this code and click on Confirm. An email would be sent to the address provided.
Now, open the mail sent to you. The link included in the email will help to reset the Samsung account. Input a new password and confirm it to bypass the Samsung account successfully.
2. Retrieve Samsung Account from Official Website
If you cannot bypass your Samsung account through the Settings, you can also use the official website to achieve this by following these steps:
Log on to account.samsung.com.
On the sign-in screen, click on Find ID. Provide the required information and select Confirm. The Samsung account details will be provided.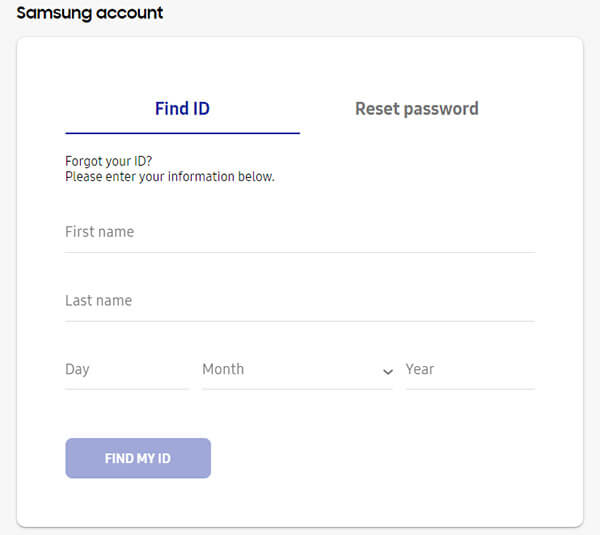 3. Bypass Samsung Account Lock via Privacy Tab
The use of this method is a little complicated and involves more steps. It is crucial to note that it doesn't guarantee a successful result, but it is still worth trying. For this technique, your device must be connected to a Wi-Fi connection.
Open your phone, select the language and tap the Start button. Then keep tapping Next until you see your Google account. Choose NO > Not Now when you are asked to create a new account.
Navigate to the Samsung account page. Input anything in the password section and then tap on the gear icon on the keyboard. Then you'll be directed to the Settings page, on which you need to choose Predictive text. After that, scroll down and tap on Privacy Policy. Complete the action with your preferred browser.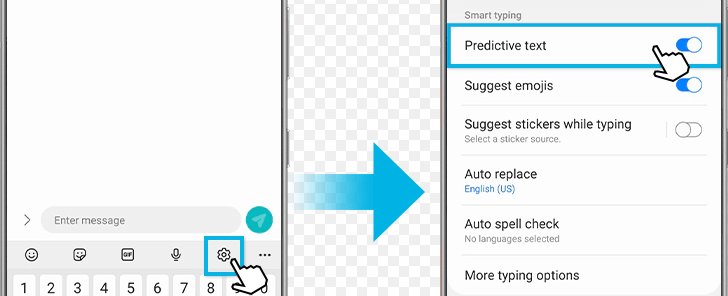 Return to the Samsung account page again. Click on Forgotten Your Password Or ID. You will be directed to the Wi-Fi page. Connect and tap Next.
Go back to the Samsung account page and repeat step 2. In the browser, tap on Bookmark option and confrim it. Then you will be redirected to a new Samsung account page.
You can now create a new Samsung account, which can be used to log in to your device. Follow the on-screen instructions to do this.
4. Bypass Samsung Account Using Emergency Call
You should know that the Samsung lock can also be bypassed using an emergency call. Here is how to do it:
You can now create a new Samsung account, which can be used to log in to your device. Follow the on-screen instructions to do this.
Turn on the device, select your language and tap Start. Dial in 000 on the Emergency Call, then tap the call button > three dots > contract. On the next screen, tap Emergency Call. You will see a home button option; tap OK.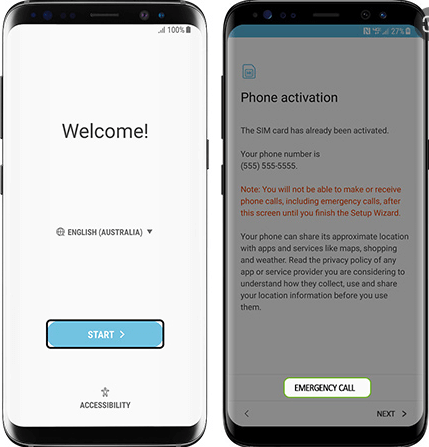 Navigate to Keypad > Mic option > Google App > OK. Turn on Wi-Fi with Google assistance and navigate to Settings using the Google search panel.
Go to Backup and reset > Factory data reset > Reset phone > Delete all.
Confirm the action. Return to Settings > Security > Reactivation lock > OK. Finally, return to the initial page of the Samsung account locked screen and provide new Samsung account information.
5. Bypass Samsung Account Using Online Services
A few online websites proffer assistance to help bypass the Samsung account on your device. While many of these websites are free, they may have some requirements before you can utilize their services. It is also important to note these services are not entirely reliable and may also put your device at risk of information loss.
6. Bypass Samsung Account Using Professional Unlocking Tool - WooTechy iDelock (Android)
While all the methods mentioned above can help resolve a bypass Samsung account, they are usually ineffective and have several limitations. Therefore, the best option to help you out is using the professional unlocking tool such as WooTechy iDelock for Android, which guarantees you success at bypassing the Samsung account without stress if the account is the same as the Google account. It is a also user-friendly tool that requires no technical expertise to get started. Some of the unique and amazing features of WooTechy iDelock for Android include the following.
Features of WooTechy iDelock (Android)
75.000.000+
Downloads
Bypass all kinds of locks on your device, including the Samsung account, screen lock, FRP and so on.

Highly intuitive interface which can be easily navigated with a few taps and clicks.

Compatible with all Android versions and almost all the Samsung models.

Secure, easy, quick to operate and privacy guaranteed.
How to Use Wootechy iDelock (Android) to Bypass the Samsung Account
Download, install and launch the Wootechy iDelock for Android. Choose the Remove Google Lock (FRP) option. Then, connect your Samsung device to your Mac or Windows PC with an original USB cable.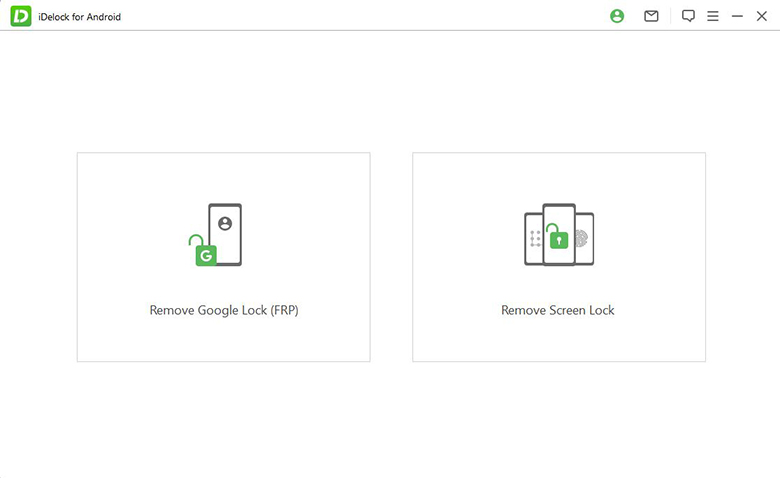 WooTechy iDelock (Android) will detect your device information. Verify that this information is correct. If incorrect, provide manually and select Next.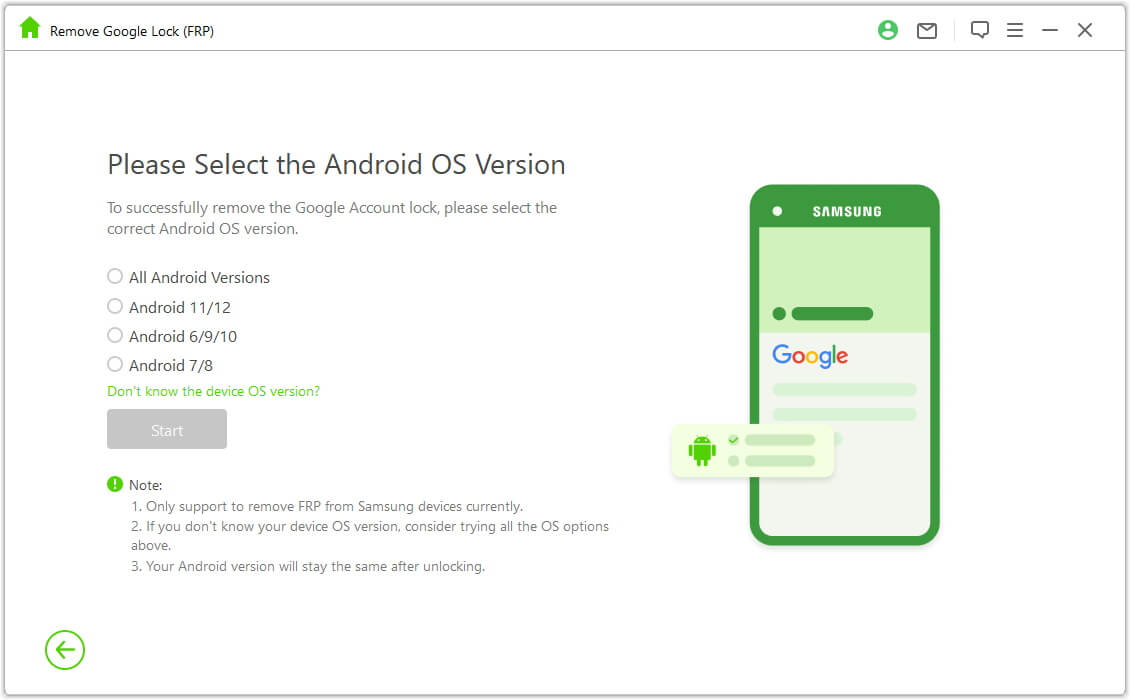 Wootechy iDelock (Android) will provide the suitable firmware package for your Samsung device, download and extrct it.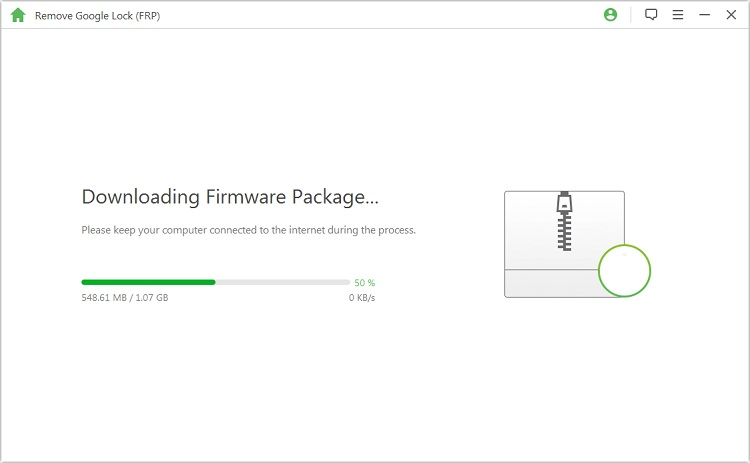 After successful extraction, enable the "USB debugging" and "OEM unlocks" on the device. Then confirm the OEM lock again. Then this program will begin bypassing the Samsung lock on your device.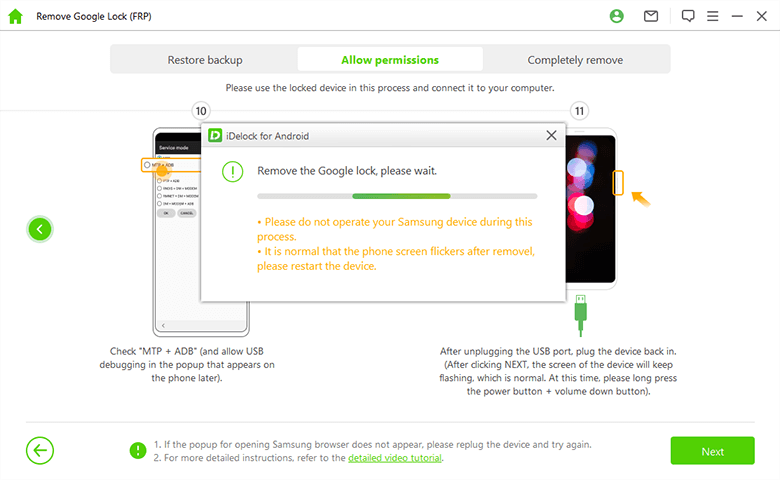 After a few minutes, you can see the successful message on the scree!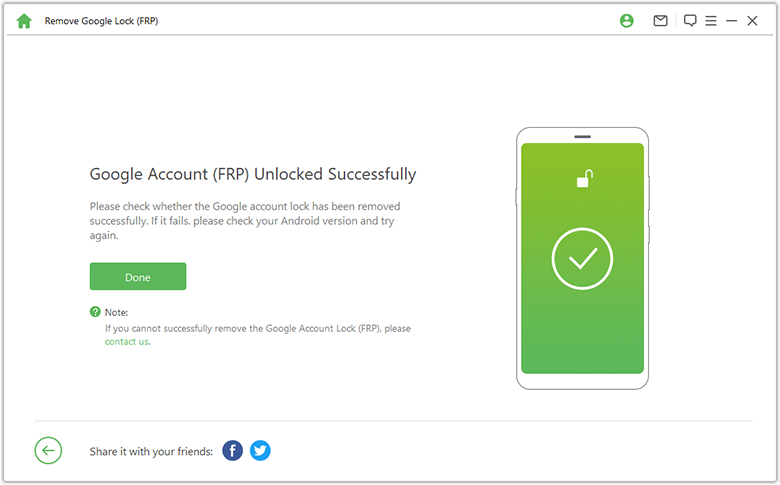 7. Bypass Samsung Account by Contacting Samsung Support
If any of the above methods fail, the final resort will be to reach out to Samsung support for further instruction on resolving this issue. You can reach out to Samsung support through physical stores or online customer care services.
Conclusion
This piece has provided extensive details on the various techniques employed to bypass Samsung account. A few of these techniques are related to settings and manipulating some phone features. It is important to note that not all these techniques work for every device and the only sure way to resolve this issue is by using the professional Wootechy iDelock for Android.
Wootechy iDelock (Android) has provided all kinds of mobile devices with exquisite services to bypass several locks for a long time. Join thousands of other users who have successfully bypassed the Samsung account using Wootechy iDelock now!