With online banking and shopping, identity theft has become an increasingly common crime. So Android invented FRP to protect our personal information. But you can't access your device if you forget your password. Here you need an FRP hijacker tool to help you get it back.
In this guide, we will teach you how to use FRP hijacker to recover your lost Google account password. Don't miss that.
What is FRP Hijacker?
FRP hijacker is a tool that can be used to bypass the Factory Reset Protection (FRP) on any Android device. FRP is a security measure designed to prevent unauthorized access to a device, typically activated when the device is reset. However, if a user does not have the correct login information, they may be unable to access their device. In this case, an FRP hijacker can be used to bypass the lock and gain access to the device.
The tool exploits vulnerabilities in the Android operating system and can be used on both rooted and unrooted devices. It is easy to use and requires no technical knowledge. Simply connect your phone to your computer and follow the instructions on the screen. Within minutes, you'll be able to reaccess your phone. FRP Hijacker by Hagard is a quick and easy solution for anyone who has forgotten their Google account password.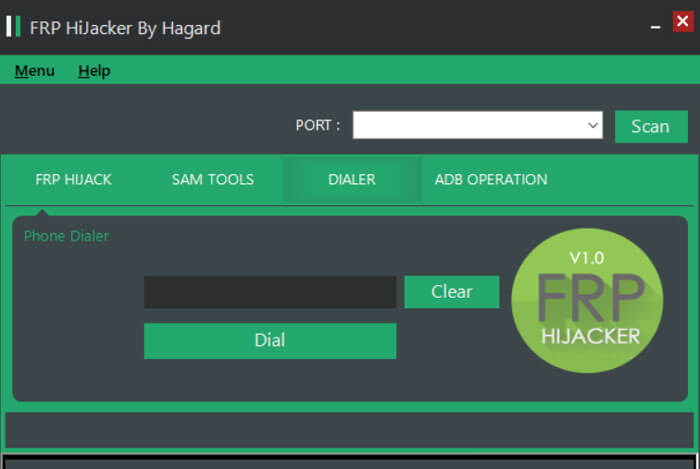 How to Use FRP Hijacker by Hagard?
FRP Hijacker by Hagard is a great choice for anyone looking for an easy way to bypass Google's FRP lock. This tool is available for most Android devices. The steps for using the tool are as follows:
Step 1. Download and install the FRP Hijacker tool on your computer. Run FRP Hijack.exe from the extracted folder and open it.
Step 2. Then select the device you want to bypass from the drop-down list.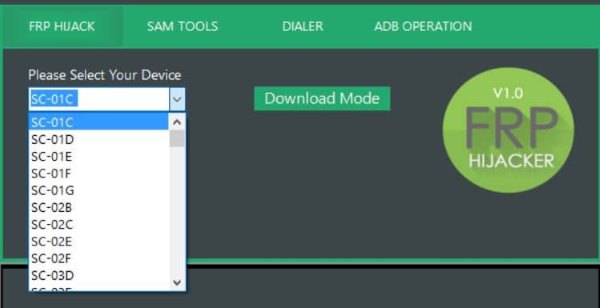 Step 3. To connect your phone to the computer via a USB cable, press and hold the Volume Down + Power buttons simultaneously.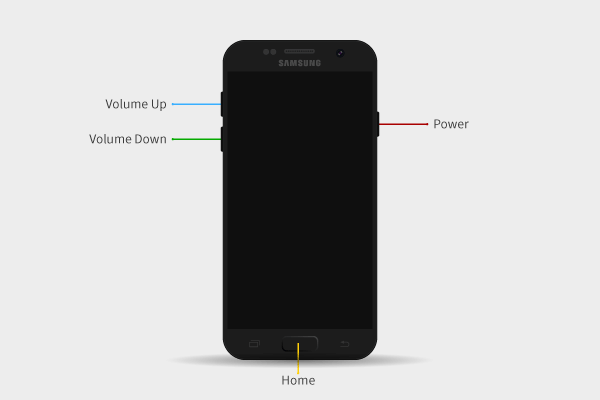 Step 4. Your phone is currently in download mode. Now open the FRP Hijacker tool and click on the Scan button.
Step 5. Next, choose Remove FRP > HIJACK IT.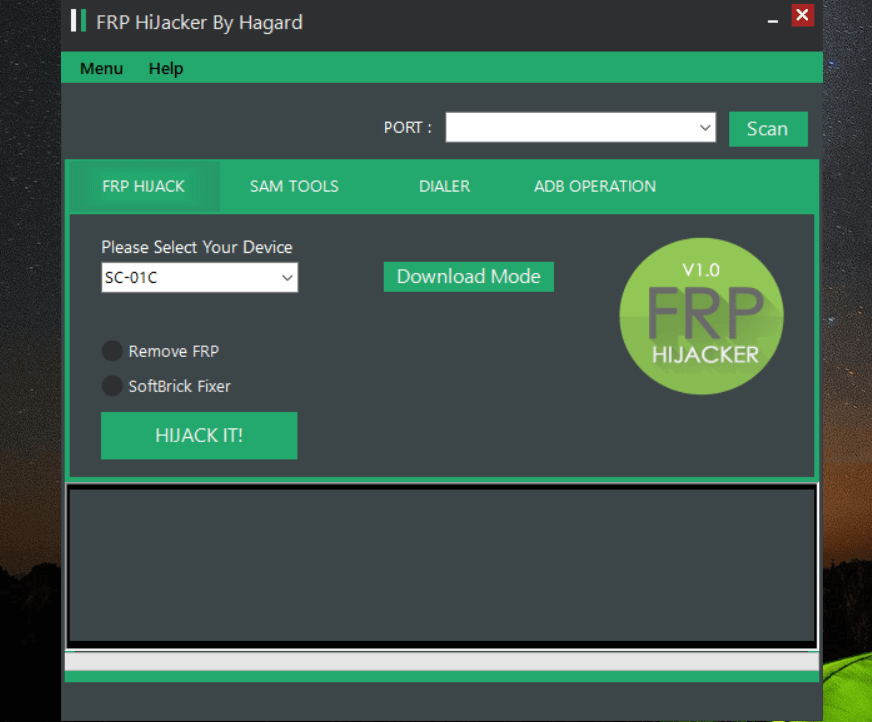 Step 6. Wait a short while before restarting. Your phone should be unlocked successfully!
FRP Hijacker Doesn't Work? Try This Professional Unlocking Tool!
FRP hijacker by Hagard is one of the most popular and effective tools for bypassing FRP. If the FRP hijacker fails to bypass the FRP lock on your device, the best alternative you can try is iDelock (Android). It is a professional unlocking tool that can be used to bypass all kinds of locks on Android devices, not only FRP but screen locks.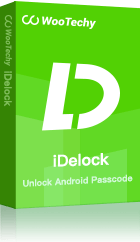 Pros
Supported by over 6000 Android devices and a wide range of system versions.

Unlock various Android locks, including FRP, face ID, fingerprints, custom PINs, passwords, and more.

Unlock in minutes with a few simple steps. Even beginners can handle it.

Resolve all Android lock issues with swift precision and a high success rate.

Provide a 24/7 customer support service to help users to solve any issues in time.
Follow the steps below to bypass the FRP lock via iDelock (Android):
Choose Remove Google Lock (FRP) after downloading and installing iDelock (Android) on your PC.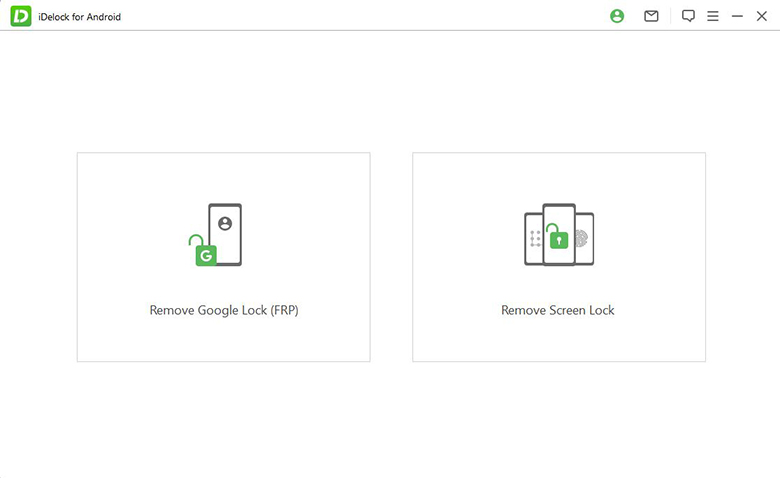 Use a USB cable to connect your Android device to the computer. Select your device's information, including PDA, country and carrier. Then press the Start button to continue.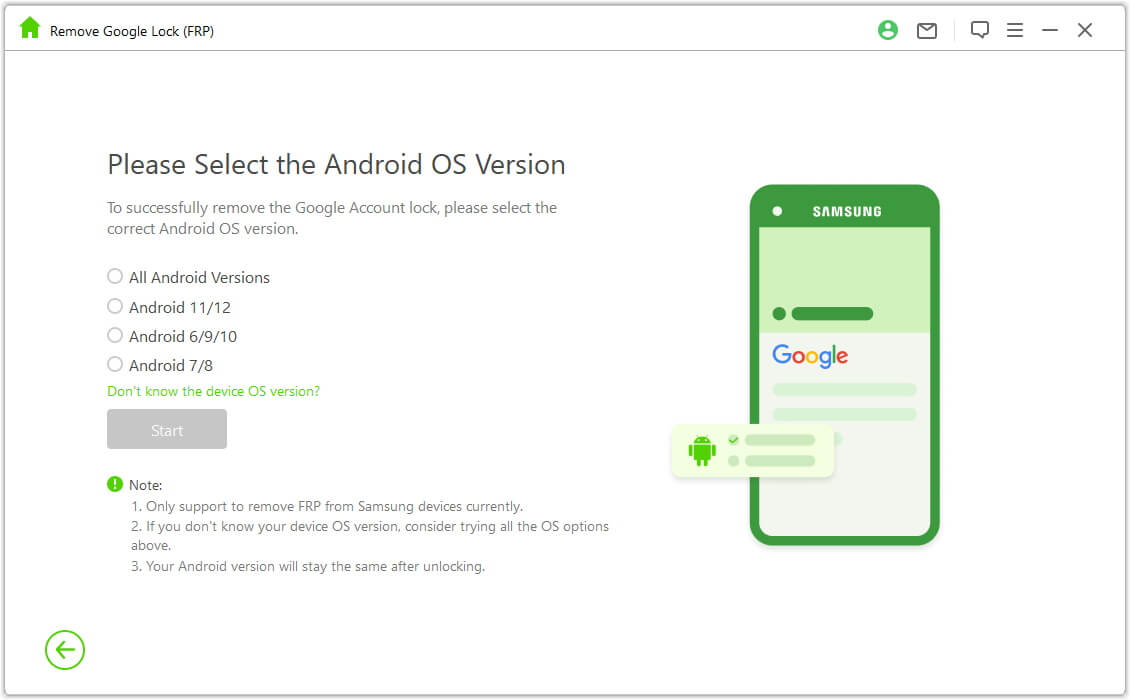 Next, the program will automatically download the data package for your phone. Enter 000000 to confirm the installation. Follow the instructions on the screen to enable USB debugging and OEM unlock.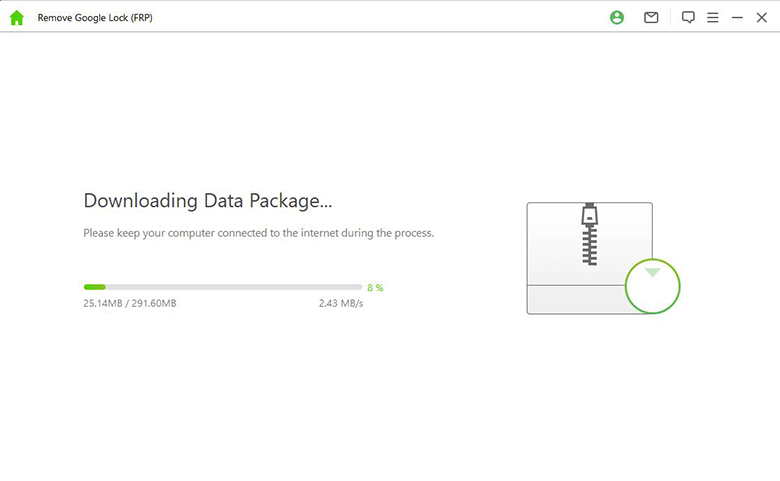 The Google lock will be successfully bypassed after some time. Now that you have a new account, you can use your device as you please, without any restrictions!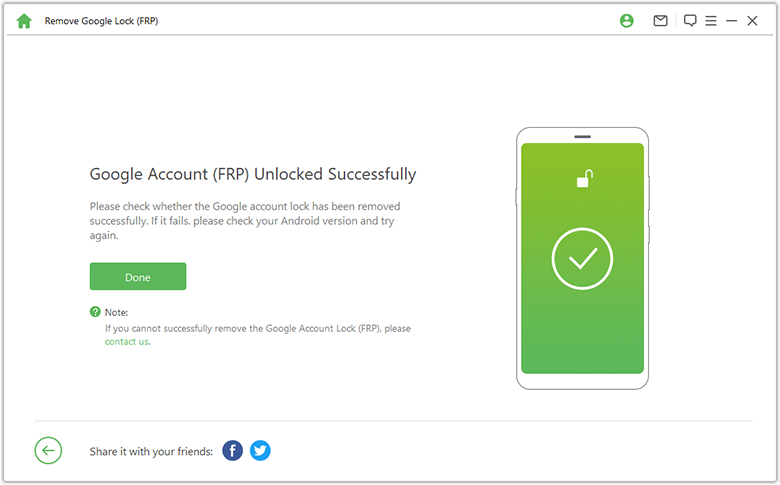 FAQs About FRP Hijacker Tool
Q1. Is the FRP hijacker still working in 2022?
Yes, it is still working in 2022 and is expected to work for the next few years. This tool has been constantly updated to support new devices and Android versions.
Q2. Where can I download the FRP hijacker?
You can download the FRP hijacker here or from the internet. Many websites offer it for download. Be sure only to download it from a trusted source, as some versions of this tool may contain malware.
Q3. Is it legal to use an FRP hijacker to bypass the Google lock?
Although FRP Hijacker is a useful tool, it should only be used in cases where legitimate access to a device is required. Using the tool for unlawful purposes could lead to serious legal repercussions.
Closing Thoughts
FRP hijacker is an effective tool for bypassing the FRP lock on your Android device. However, if you find that it doesn't work for you, don't worry – there is a great alternative out there. iDelock (Android) is a reliable and easy-to-use tool that can help you unlock the Google lock on your Android phone. With a user-friendly interface, you can use this application easily. Compatible with thousands of Android devices, you can also download it for free to test the compatibility. So what are you waiting for? Go ahead and download iDelock now!