User Guide of WooTechy iCrowbar
WooTechy iCrowbar is an official and professional document password recovery tool. It can help you recover passcode of Excel, Word, PowerPoint, PDF, RAR and ZIP without any restriction. Lauch up WooTechy iCrowbar, you can see 6 document files showing on the screen, just select which document you need.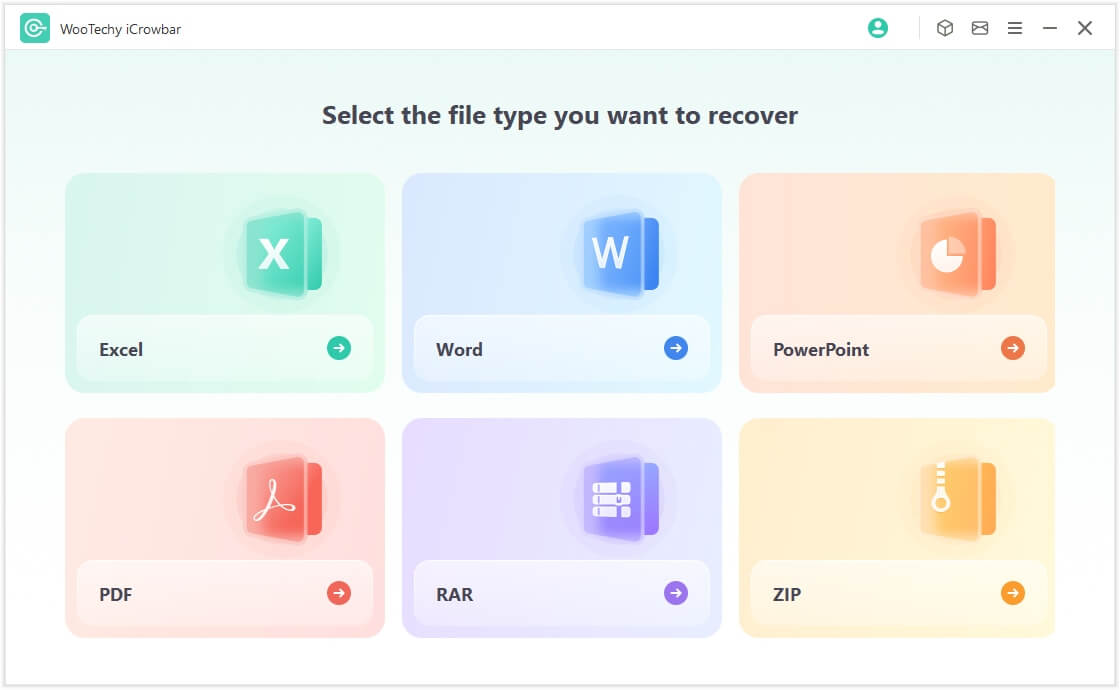 Mode 1: Recover Open Password
iCrowbar utilizes advanced features to recover the opening password or remove editing and formatting restrictions for Excel, Word, PowerPoint, PDF, RAR, ZIP. The steps to recover these 6 documents password is the same. The following are the steps to recover passwords for which Excel prompts you when you open an Excel document.
Step 1:

Launch WooTechy iCrowbar

Install and launch WooTechy iCrowbar on your computer. Select Excel option.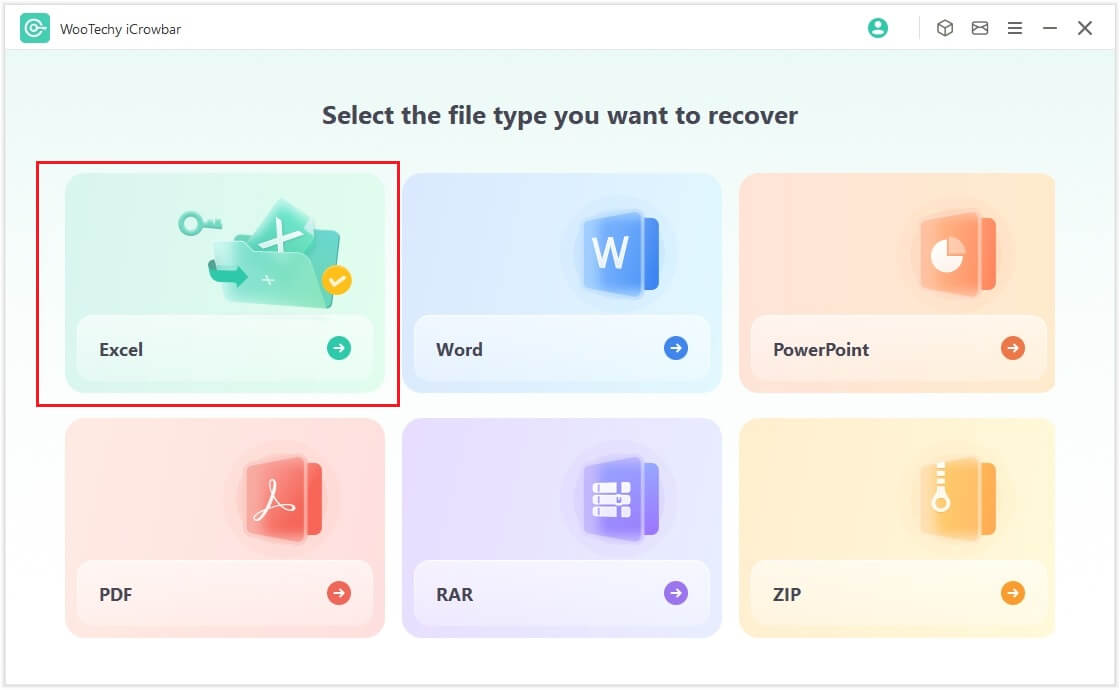 Select the "Recover Passwords" mode.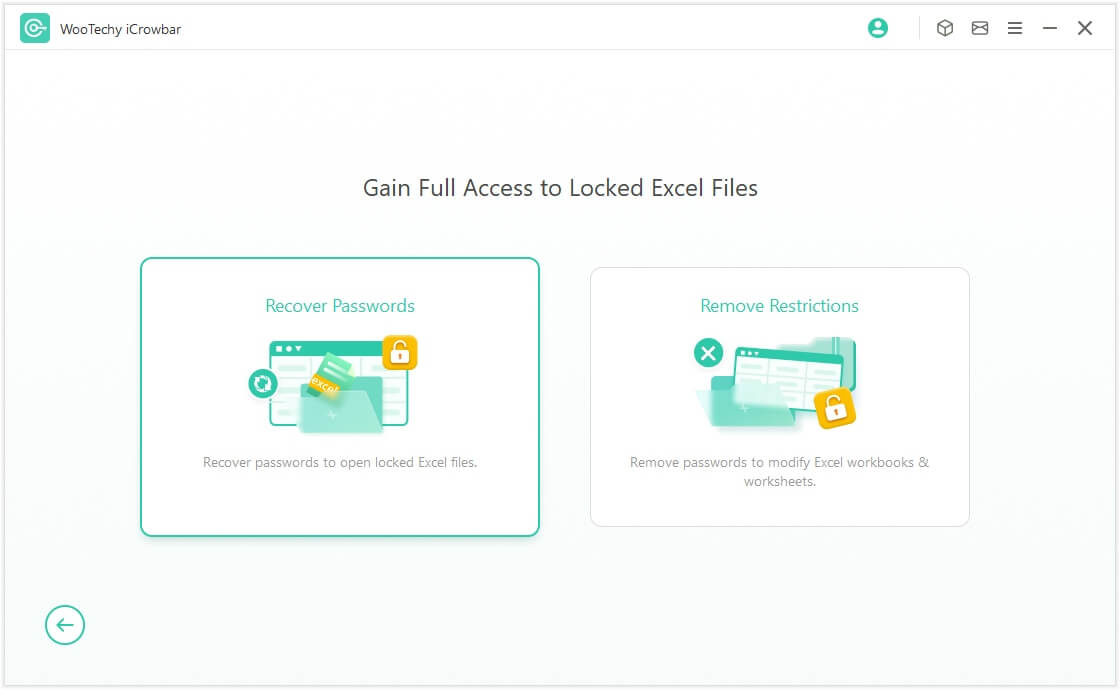 Step 2:

Add the Encrypted Excel File and Select an Attack Type

Tap "Add" to import the password-protected Excel file into the program. Then choose a mode of attack base on your situation.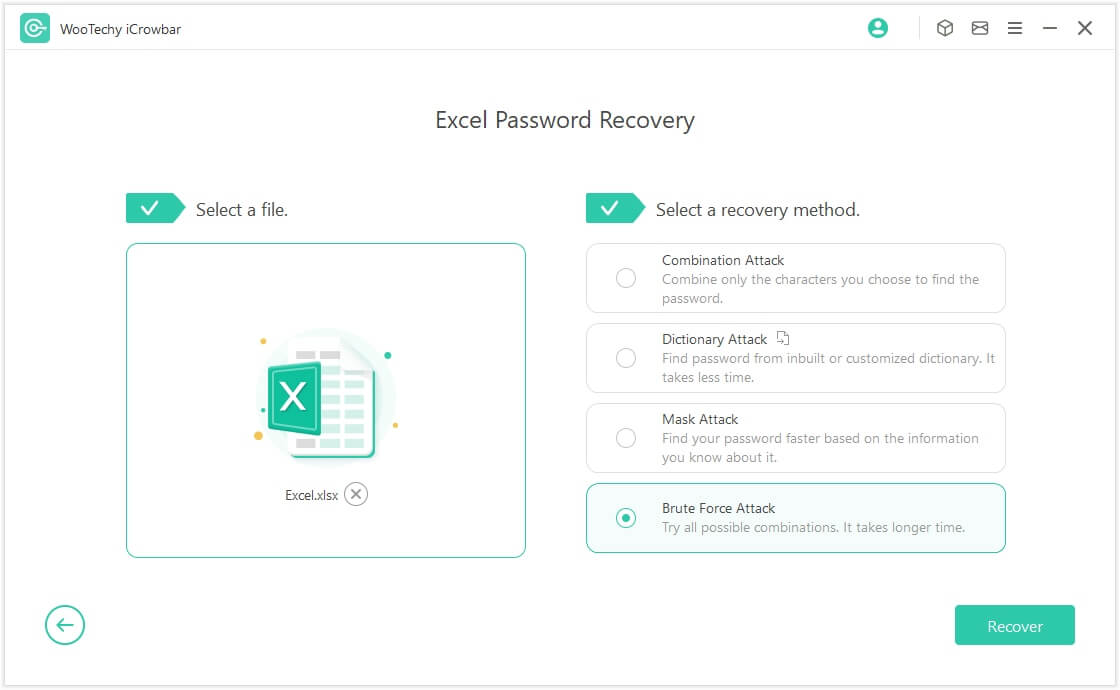 Note:This is a full explanation of the 4 attack mode. If you are still not sure which mode to choose after reading it, you can send us an e-mail to support@wootechy.com.
1. Dictionary Attack

It is a widely used method to unlock passwords for these 6 ducoment files. It makes use of a dictionary that has millions of the most popular passwords. Thus there is a good likelihood of recovery. You may use the built-in dictionary in this mode or import your own from the options menu.

2. Combination Attack

By adjusting the character settings and randomly mixing the characters you select, you can find your password.

For instance, you often generate a password of 6–8 characters using your name (Tom) and a few digits.

You can customize the settings as follows:

Password Length: 6-8 characters
Uppercase Letters: T
Lowercase Letters: o,m
Numbers: Select All

Just the characters you chose will be combined, and all possible combinations of these characters will be tested. It will find your password more quickly if you use a shorter password.

3. Mask Attack

It is strongly advised that you utilize this technique if you know even a small bit about the password. It will attempt to recover the password by taking into account the characters, prefixes, suffixes, and length of the password. If you are familiar with specific character kinds that are not in the password, this strategy will work better.

You know, for instance, that your password won't contain any symbols. You often use a password between 6 and 8 characters and believe it could incorporate your name (Mary).

You can customize the settings as follows:

Password Length: 6-8 characters
Characters not included: symbols
Characters or combinations of characters may be included: Mary

The computer will mix "Mary" with all the other characters (numbers, lowercase letters, and symbols aside from those) to determine your password. If the complete name "Mary" isn't in the password, write the letters individually.

4. Brute Force Attack

This approach should be used if you have no idea what the password to your Excel file could be. Remember that using this approach will result in a slight delay in obtaining the file's password.
Step 3:

Recover Excel Password

Click "Recover" after choosing an attack mode and customizing the settings. The password recovery process will begin.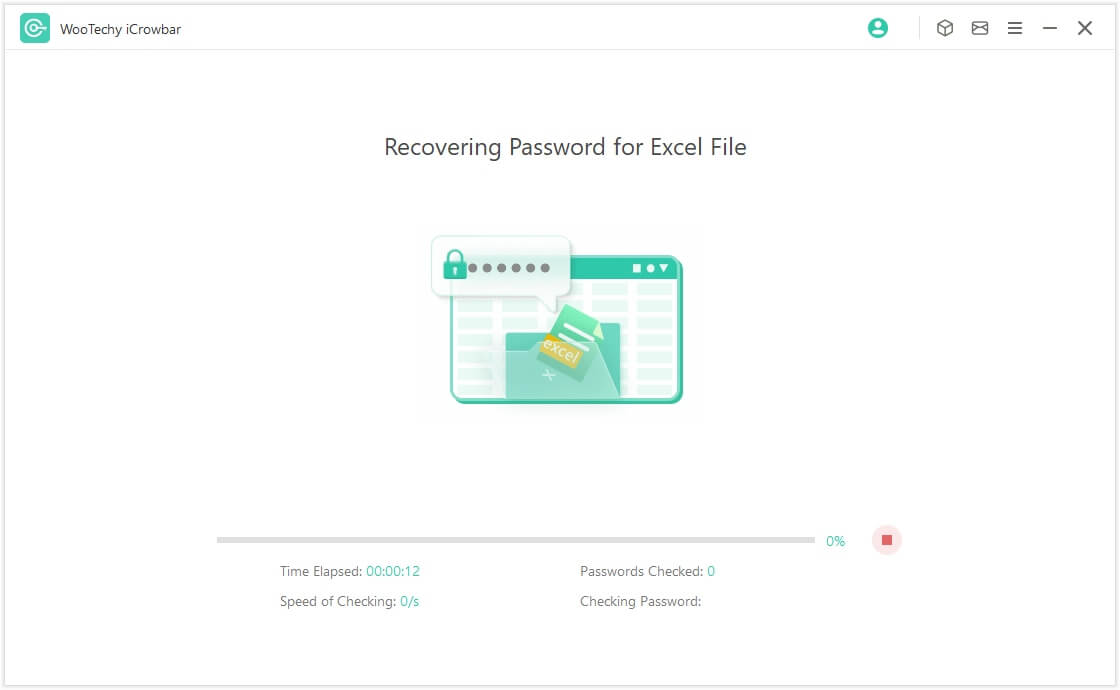 Hold off until it fixes things. After the password is discovered, it will be shown on your screen. The password may then be used to launch MS Excel and access your file.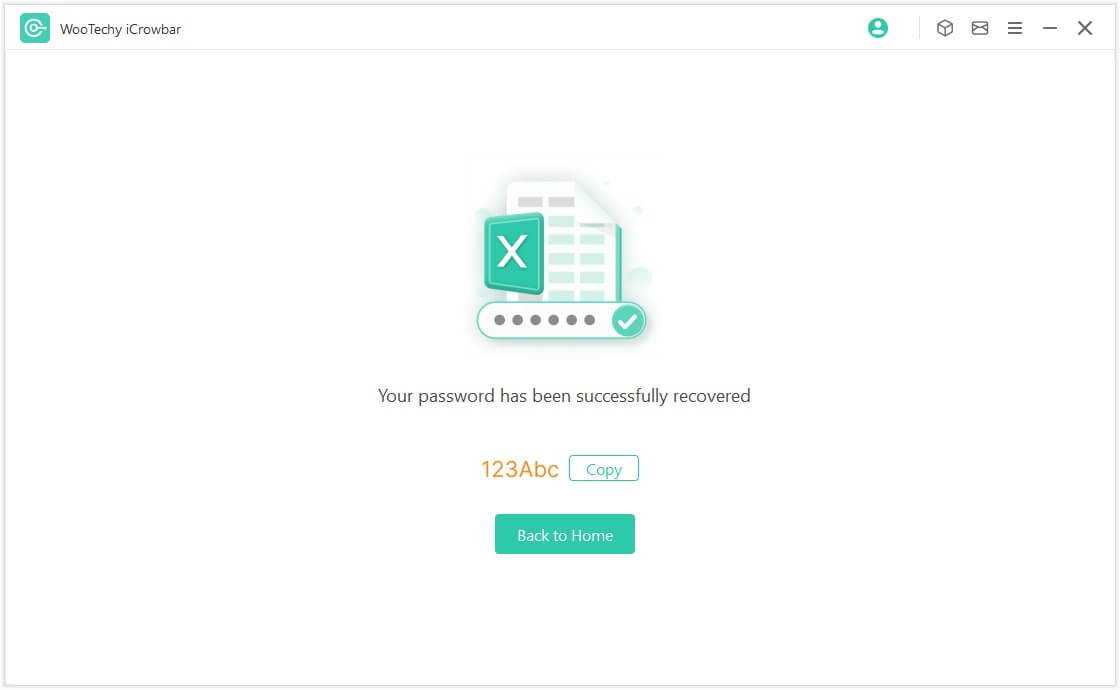 Mode 2. Remove Restrictions
You can also use iCrowbar to remove editing and formatting restrictions from spreadsheet or workbook of Excel, Word, PowerPoint, PDF.
Step 1:

Launch WooTechy iCrowbar

Install and lanuch WooTechy iCrowbar on your computer, select Excel option.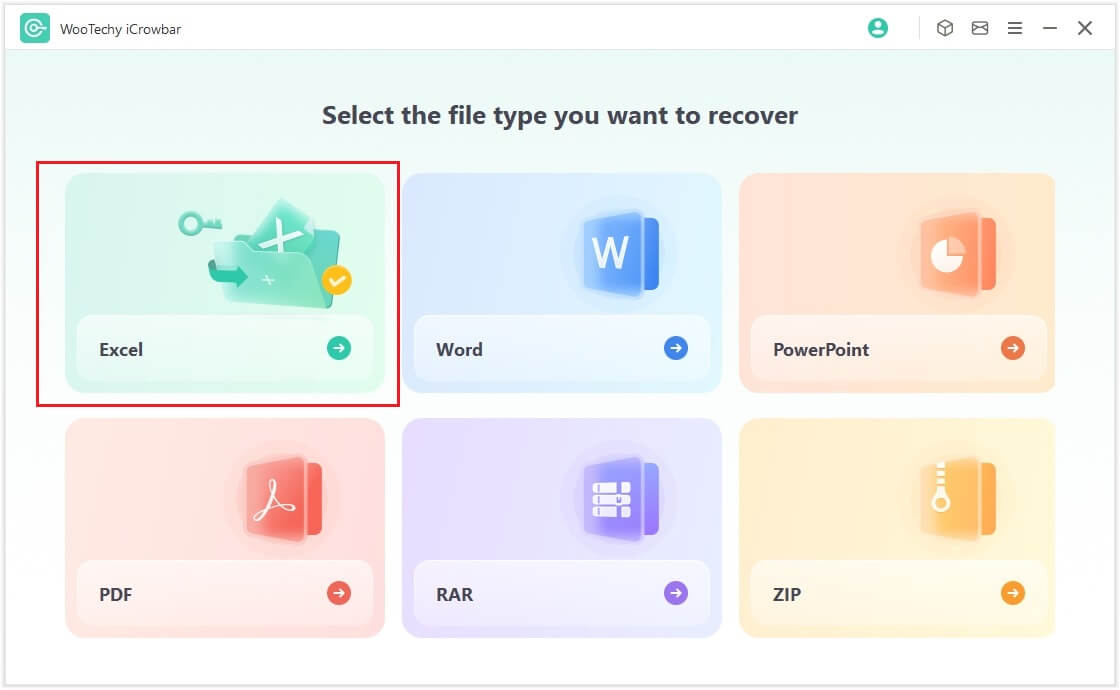 Select "Remove Restrictions".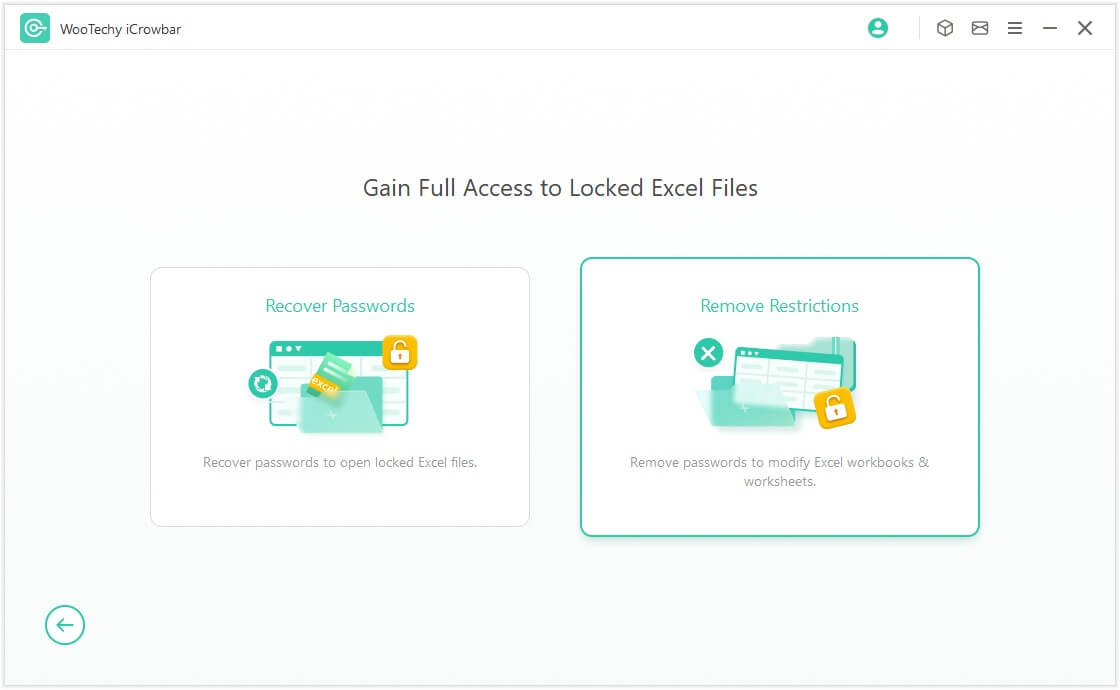 Step 2:

Import the Worksheet or Workbook with Edit Restrictions

To upload a password-protected Excel file, click "Choose a File." To disable the Excel sheet's password security after adding the file, click "Remove."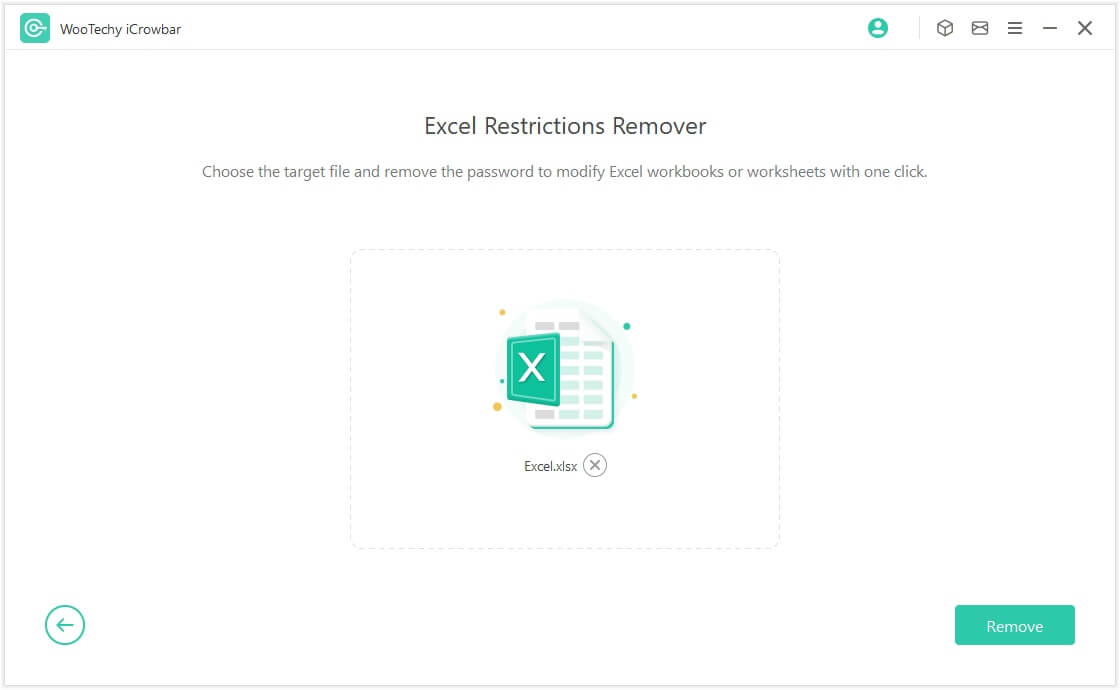 Step 3:

Remove Restrictions in One Click

All editing and formatting restrictions on your Excel worksheet or workbook will be removed in a minute.