The factory reset protection on Android devices is a great feature to keep the data safe when it gets lost or stolen. However, it is common for Android users to forget their Google account credentials and the bypass of Google account verification after a reset is need. The FRP can also hinder you from access to your device if you have purchased a pre-owned device and are unable to reach the previous owner.
In this case, people need to rely on some third-party tools that purport to bypass the FRP lock on Android devices, but not all these are effective. Therefore, in this article, we decided to review the FRP Bypass APK, one of the most popular tools for bypassing the Google verification lock.You can also find the best alternative to it in the second part. Keep reading.
Part 1. Full Review of FRP Bypass APK
What Is FRP Bypass APK?
The FRP Bypass APK is third-party software that aids device owners in going past the factory reset protection and gaining access to their device after forgetting their Google credentials or password. You can also erase a previous Google account from Android devices with this tool. Most people use it after buying second-hand devices and cannot contact the former owners to obtain the Google account password.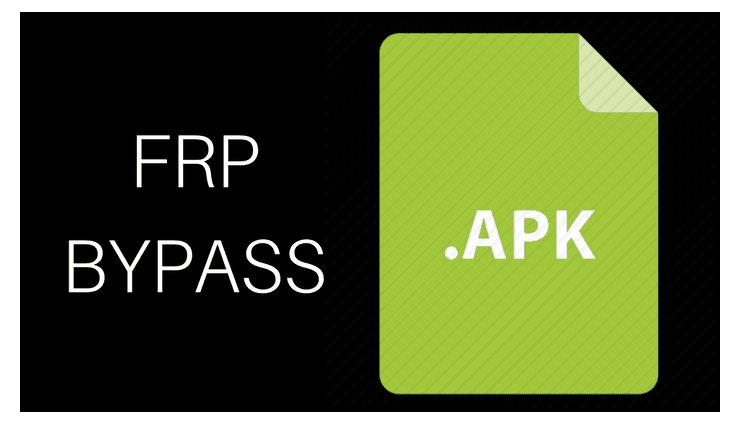 Does FRP Bypass APK Really Work?
Some users have attested that this tool worked for their phones in previous times, but with recent security modifications and advancements by Google, bypassing the FRP is much more difficult. Despite the modification and complexity, a few users have confirmed the effectiveness of this device. In contrast, others have complained about its ineffectiveness and lack of compatibility with some Android versions.
Is It Safe to Use FRP Bypass APK
No. The FRP Bypass APK has limitations regarding safety due to the porous nature of the download link. Without encryption, it is easy for device security to be compromised with malware and viruses.
How to Use FRP Bypass APK
There are two ways to use this tool for bypassing FRP.
Bypassing with an OTG
Step 1: Download the FRP Bypass APK and copy the file to a USB.
Step 2: With an OTG, connect the USB to your device.
Step 3: Proceed to File Manager and install the APK file.
Step 4: On your device, go to Settings > Backup and Reset > Factory Data Reset.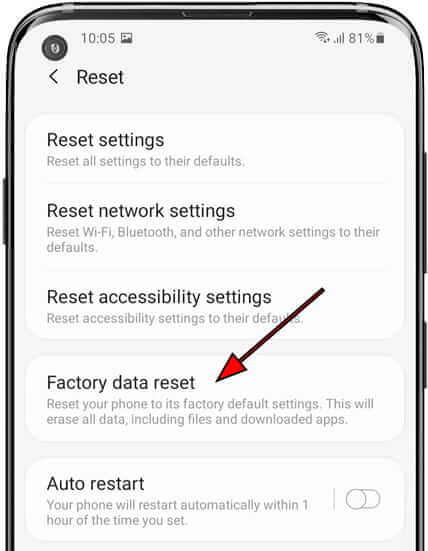 After these steps, all files on your device would be wiped immediately, including the Google account. You can now restart and use your device as new.
Bypass the FRP without an OTG
For this method, a reliable internet connection is required.
Step 1: Turn on your device. When the setup comes on, follow the prompts on the screen.
Step 2: Once the FRP Bypass tool appears on your screen, open your keyboard and select Settings.
Step 3: Click the Menu bar. Then tap on Help > Feedback.
Step 4: Give whatever feedback you like and click on Share.
Step 5: Choose the message option and input a new message. Select any number for the recipient in the "To" and tap on the contacts icon.
Step 6: Now, tap on the call icon and then the New Call option. Once the dial pad appears, input *#*#4636#*#*.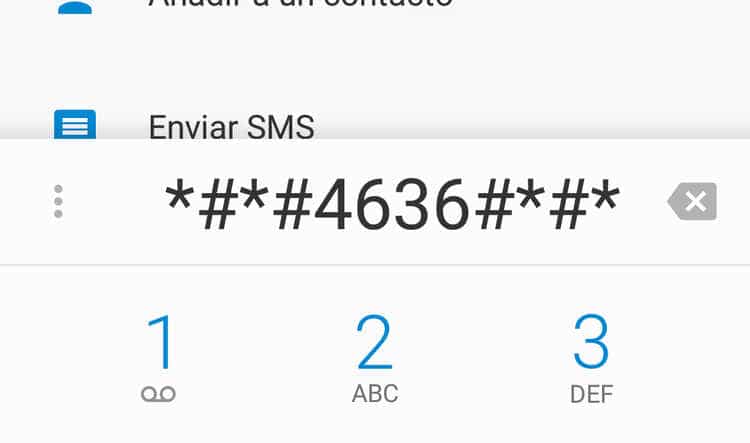 Step 7: Select the Usage Statistics option, and tap on the back button. Then, navigate to the Settings.
Step 8: Go to Backup and Reset > Factory Data Reset and confirm.
Once you perform the above steps successfully, you will bypass the Google verification with the FRP Bypass APK.
Why or Why Not Choose FRP Bypass APK?
Understanding the advantages, risks, and limitations of this tool will guide your choice of whether to use it or not.
Pros
Bypass the FRP lock within a few minutes.
Cons
Require the use of an OTG cable before bypass can be completed.

No guarantee that this method works in all situations and for all devices.

Put your device at risk of damage and malfunction.
Part 2. The Best Alternative to FRP Bypass APK - WooTechy iDelock (Android)
There is no doubt that the FRP Bypass APK is a functional tool to erase the Google verification lock on your device, but the complexity and risk make it not an ideal choice. That's why you need to take a look at WooTechy iDelockfor Android. It is a more reliable and excellent tool that offers so many advantages over the FRP Bypass APK. With WooTechy iDelock, you can bypass FRP and all forms of screen locks on your Android devices without any risk of virus or device damage.
Features of WooTechy iDelock (Android)
75.000.000+
Downloads
Works well with various Android phones and tablets with different Android versions.

Bypass FRP and all forms of Android lock, including the password, face ID, PIN and pattern, with a high success rate and a few clicks.

Intuitive interface that is friendly to all users, including the beginner.

A safe and secure tool that protects the device from viruses and malware.
Steps to bypass the FRP lock with WooTechy iDelock
Step 1: Install and launch WooTechy iDelock on your PC, then choose the Remove Google Lock(FRP) option. Then connect your Android device to the PC with a suitable lightning cable.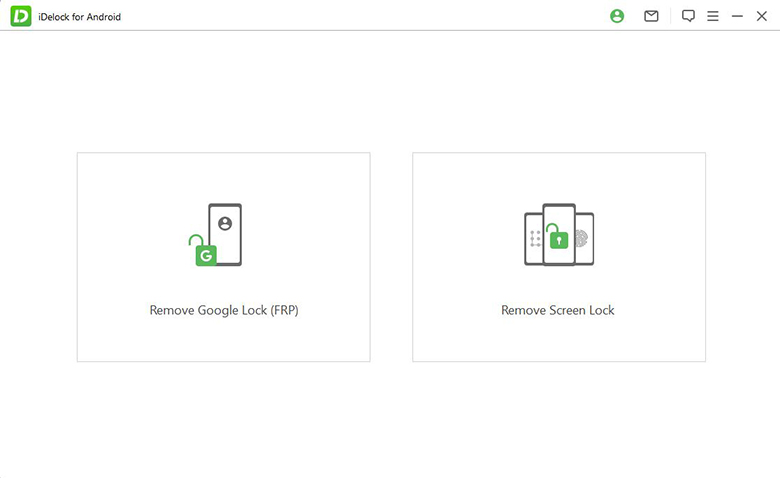 Step 2: Choose your mobile device brand, system version and other details.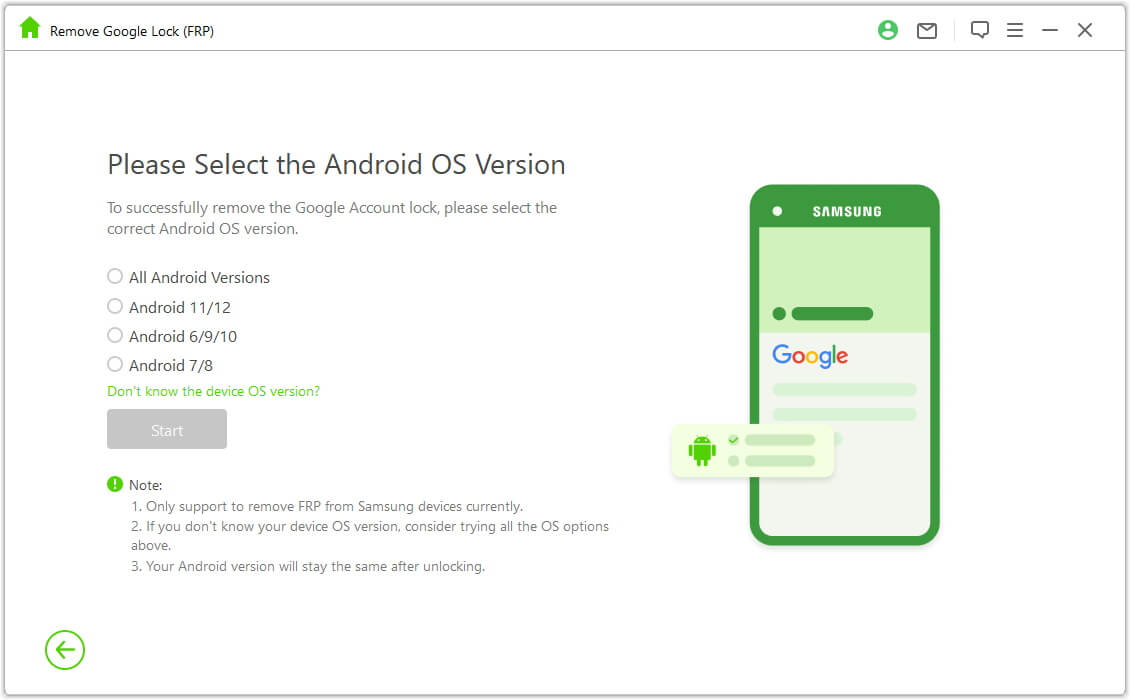 Step 3: Then WooTechy iDelock will provide the appropriate data installation package. Download and extract the package.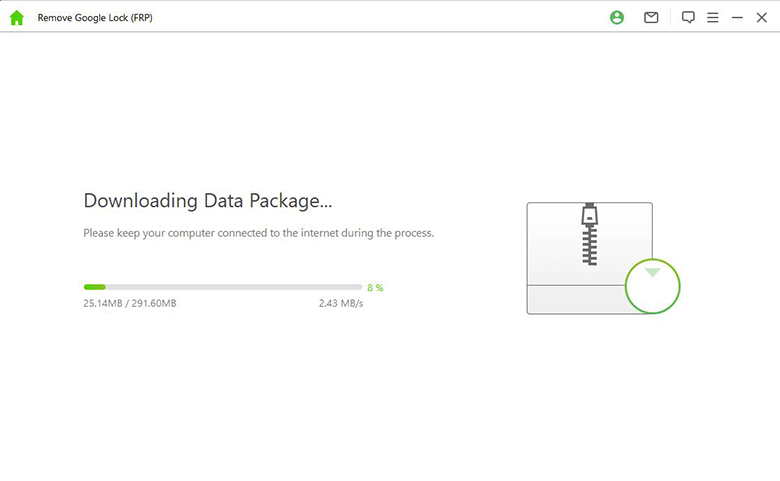 Step 4: After the package is extracted, WooTechy will begin to unlock your device. Once completed, you can regain full access to your device.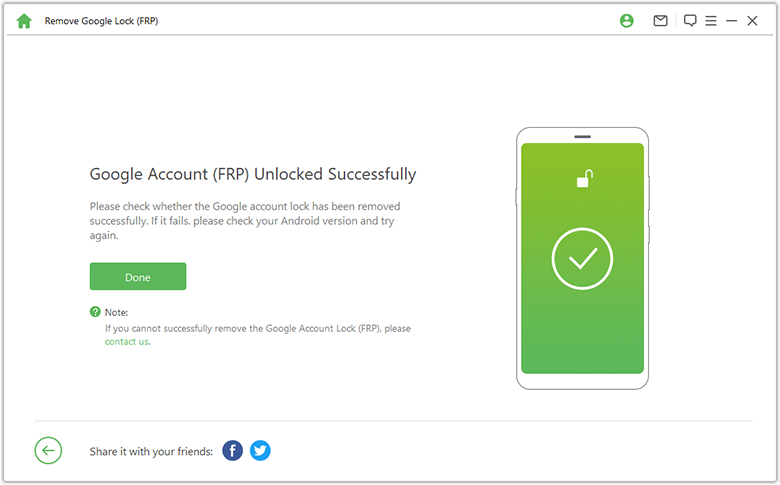 Conclusion
Several tools can bypass the FRP lock on Android devices, and the FRP Bypass APK is one of those tools. Using the FRP Bypass APK can be considered a fairly convenient method to bypass the lock on your device. Still, it is not always efficient, and this is why we recommend the WooTechy iDelock (Android) to bypass all forms of locks on your Android devices. WooTechy iDelock boasts of a high success rate in bypassing FRP Google lock. Just download and give it a try!