The FRP is a great function that is implemented on almost all Android devices that Google has introduced to secure your device. With the incorporation of this feature, Google makes sure that only those that have access to the Google account linked to the device can use it after factory resetting. What makes this function so great is that adds an extra level of security as stolen devices become harder to use.
Nevertheless, the FRP also comes with some inconveniences. For example, if you get a second-hand device, the previous owner might have left it locked. In this case, you can use a Samsung FRP tool to bypass the Google lock.
In this article, we have compiled a list of the best apps Samsung FRP tools that you can download in 2022. Keep reading.
7 Best Samsung FRP Tools
1. WooTechy iDelock (Android)
WooTechy iDelock (Android) is a brand-new tool that has quickly become one of the most essential apps for every Samsung user. With this application, you can easily complete the FRP bypass in just a few and simple steps. When using this tool, you can also unlock any type of Android lock screen, such as the password, pattern, PIN code, fingerprint, or face lock.
WooTechy iDelock (Android) makes sure to guide you throughout the process so that you can complete it, even when you haven't used it before. One of the most important pros of this tool is that it works on almost all Samsung devices and it has a high success rate proved by millions of users around the world.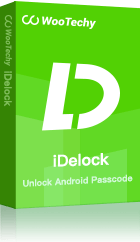 2. iMyFone LockWiper (Android)
Another great Samsung FRP tool is iMyFone LockWiper (Android). This is yet another application that works on most Samsung models and is very effective at bypassing the Google lock. It is worth mentioning that the support team of this tool has a quick response.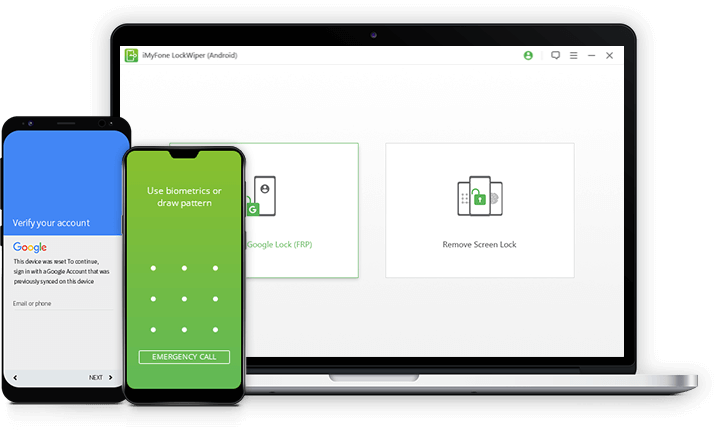 Cons
Its compatibility with the newest Android versions and phones is not stable.

Some users can not go through the whole unlocking process as the guide is not instructive enough.

The success rate is not as high as it claims to be. Many users have experienced failure during unlocking.
3. FRP HiJacker by Hagard
One more popular Samsung FRP tool is undoubtedly FRP HiJacker by Haggard. The great thing about this app is that you can easily download and install it. Moreover, you can complete the task at hand very quickly as the process is fairly simple.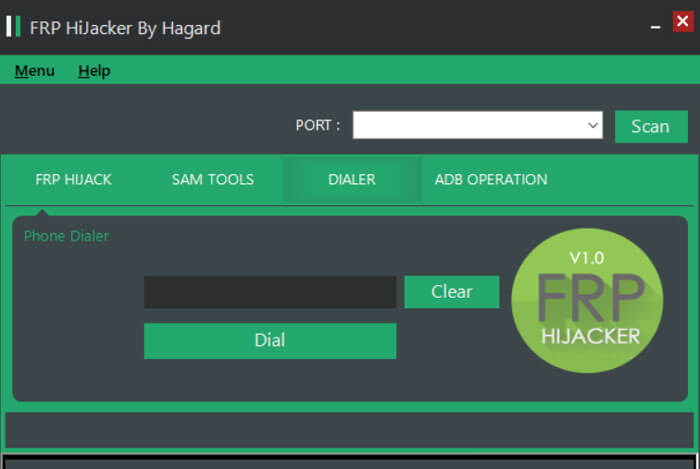 Cons
Many users have reported that the website is not user-friendly, a thing that makes the navigation very difficult to follow.

The app's customer support is not readily available to help users.

The app doesn't work on some particular devices and Android versions.

4.The success rate is lower than tools mentioned above.
4. Muslim Odin Tool V3.0
Muslim Odin Tool V3.0 is yet another tool with a great reputation. Compared to the other tools on this list, this app comes from a much smaller developer. However, it is created with care so as to win trust from many users. A great thing about this tool is that it is a free tool that everyone can easily use.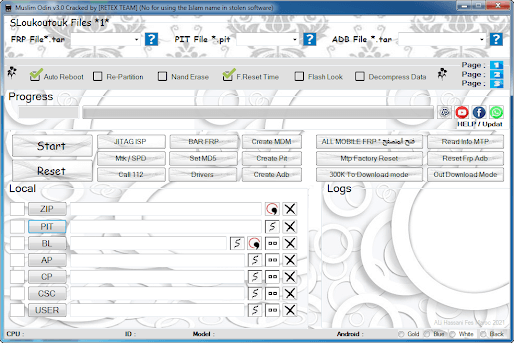 Cons
This app doesn't have a full team of developers that can constantly improve it.

Users don't have access to customer support.

The security of user's privacy and the device can not be promised.
5. GSM FRP ADB Tool
GSM FRP ADB Tool is a great Samsung FRP tool. It is an application that every user can download and install on their Windows computer for free. And what makes it stand out is the high success rate in bypassing FRP.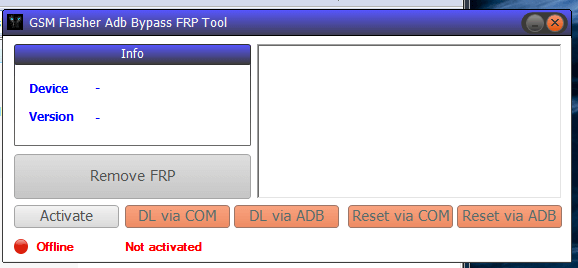 Cons
It is a tool that many beginners find extremely hard to use as the steps are complicated and there is no detailed guide.

It raises some safety concerns since it asks you to deactivate your antivirus to use it.

Not all the Samsung devices and Android versions are supported by this tool.
6. iToolab UnlockGo (Android)
iToolab UnlockGo (Android) is yet another Samsung FRP tool that has gathered attention for its great services. This app stands out for its user-friendly interface. It can complete the process in just a few steps by guiding the users in every step.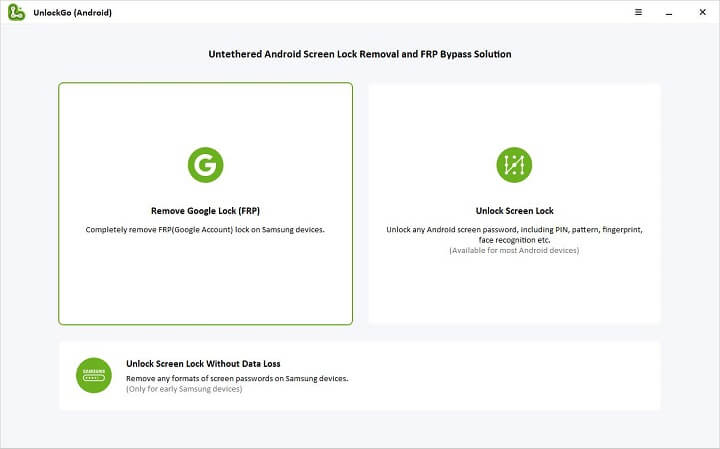 Cons
It doesn't support all Samsung models and Android versions, especially the earlier ones.

The support team is not always in touch when you have issues.

The success rate of bypassing FRP is not competitive among all the tools in this post.
7. Pangu FRP Unlocker
Pangu FRP unlocker is a tool created to assist in removing FRP locks. Many different Android phones can be used with this tool. You can regain access to your phone by deleting your old Google account and creating a new one.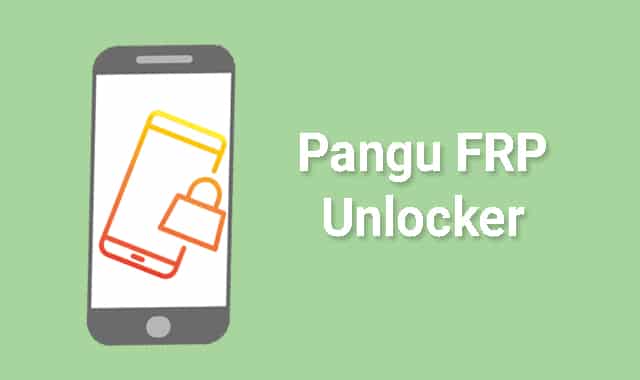 Cons
It requires random access memory to operate.

It has a low level of stability, so it may malfunction occasionally.

Security is poor and success rates are low.
Conclusion
All of the tools mentioned above are the best ones when it comes to bypassing the Google verification screen. From all of these though, WooTechy iDelock (Android) is the best Samsung FRP tool that works perfectly on thousand of models and Android versions. With this tool, you can easily and quickly bypass the Google lock in any cases. Just download and give it a try!