In recent years, more and more users like to buy the carrier-locked iPhone to enjoy the best discount. And the Straight Talk iPhone is one of the most popular devices. However, due to some reason, people sometimes need to change their carrier during the contract period but find it hard to achieve.
In fact, there are some effective methods to unlock the Straight Talk iPhone. In this article, you are going to learn everything about these methods so as to use a SIM card from any provider you wish. Keep reading.
Note
Now our product
WooTechy iSalvor
has released a new version for SIM unlocking. Try it if you want to use the professional SIM unlocking software!
How to Unlock Straight Talk iPhone
Ask the Carrier for Unlocking Service
The first method to unlock your iPhone is to request it directly from the network provider. Before you begin the process though, you need to understand that Straight Talk has some requirements before it can unlock a device.
In more detail, the iOS device must be under Straight Talk activation for at least 12 months before it can get unlocked. Moreover, the iPhone must not be a stolen one or related in any way to any illegal activities.
In addition to these though, there are some advantages to trying this method. First of all, you will not have to pay anything if you are a Straight Talk customer. Furthermore, if you are employed by the military, your request will be accepted immediately.
To unlock your iPhone directly from the carrier, you will need to follow these steps:
Visit the Straight Talk iPhone unlocking page.
Enter your iPhone's IMEI or serial number.
Click the reCAPTCHA and then the Verify Eligibility button.
After this, you will discover whether you fulfill the criteria to unlock your iOS device.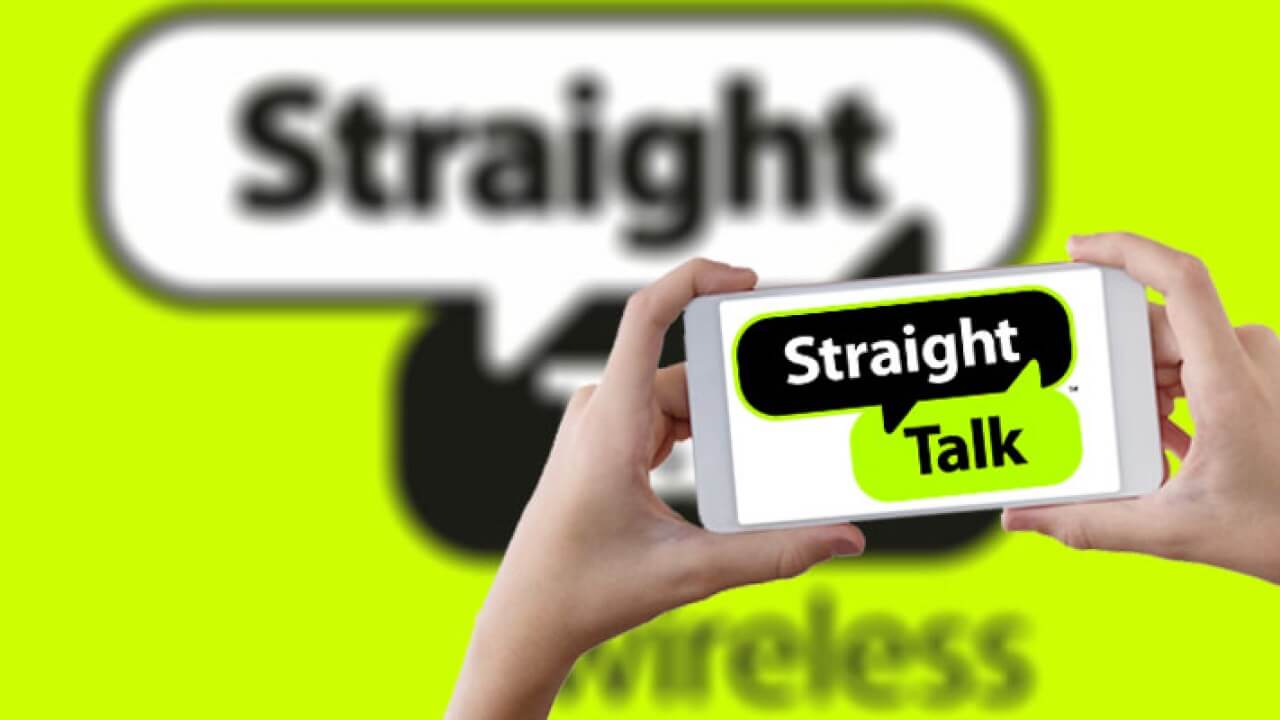 Unlock Straight Talk iPhone via Professional Unlocking Software
Instead of requesting the removal of the carrier lock from Straight Talk, you can use professional unlocking software. This method will release you from the stress of meeting the carrier's criteria, the wait for the answer, and the high fee that you might be asked to pay.
Here, we will introduce the one-click solution of our reliable computer application called WooTechy iSalvor. The app supports iOS 12.0 – 14.8.1 and finishes the unlocking with several clicks, making the task easier than ever before. To top things up, the application makes sure to unlock your iPhone's carrier in a fast and safe way. This means that you never run the risk of the malware or virus.
Most importantly, if you are not satisfied with the final result, you can apply for a refund in 30 days after the purchase.
Here is how to unlock Straight Talk iPhone using WooTechy iSalvor.
Step 1. Run WooTechy iSalvor on your computer and choose the Remove iPhone SIM Lock button.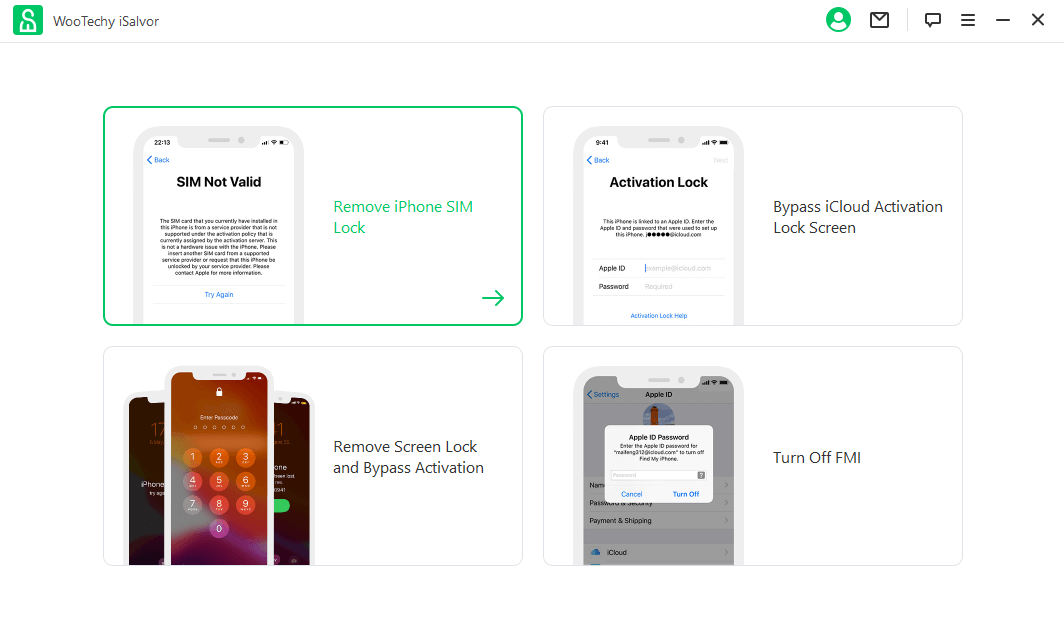 Step 2. Connect your iPhone to the computer using a USB cable.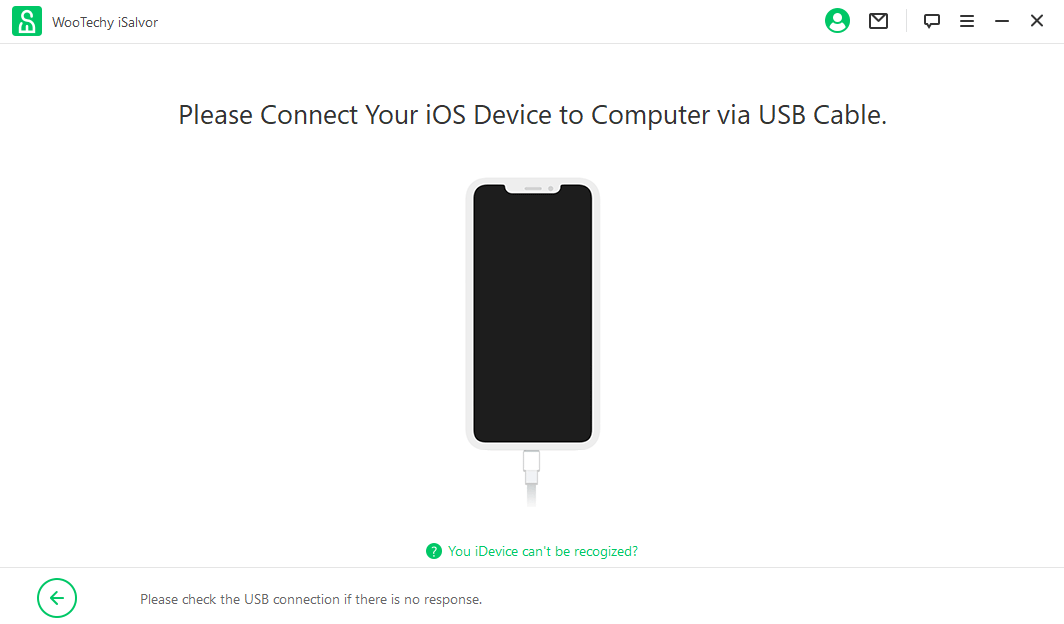 Step 3. Please finish jailbreaking before unlocking the Straight Talk iPhone. You can click the Jailbreak Tutorial for a detailed guide. After that, click Next to continue.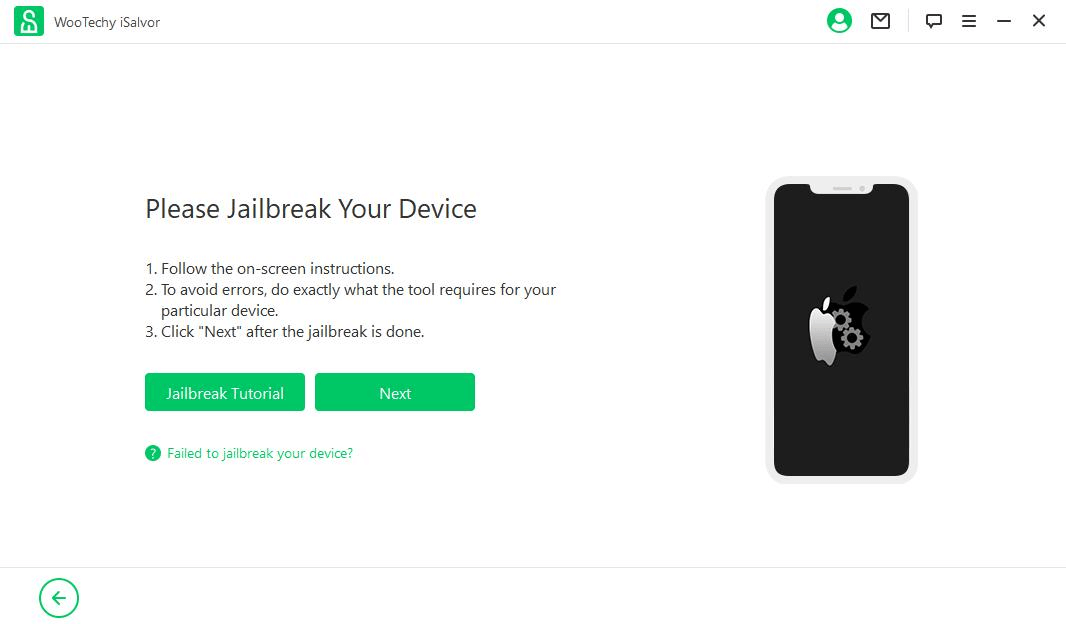 Step 4. On the next interface, click Start to perform the Straight Talk unlocking.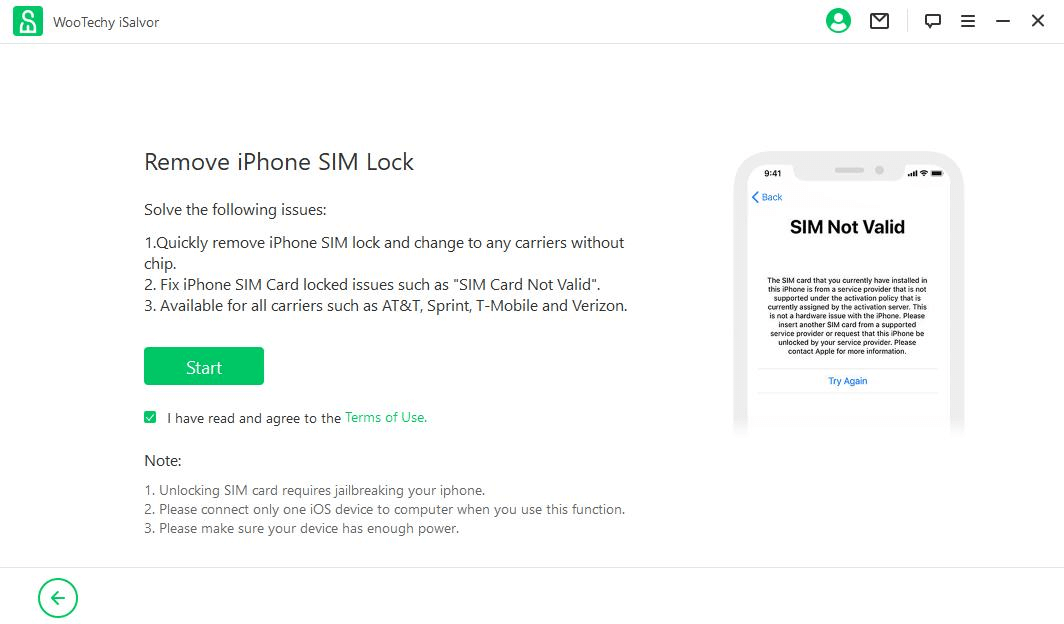 After a few minutes, your device will be free from the Straight Talk with the help of iSalvor.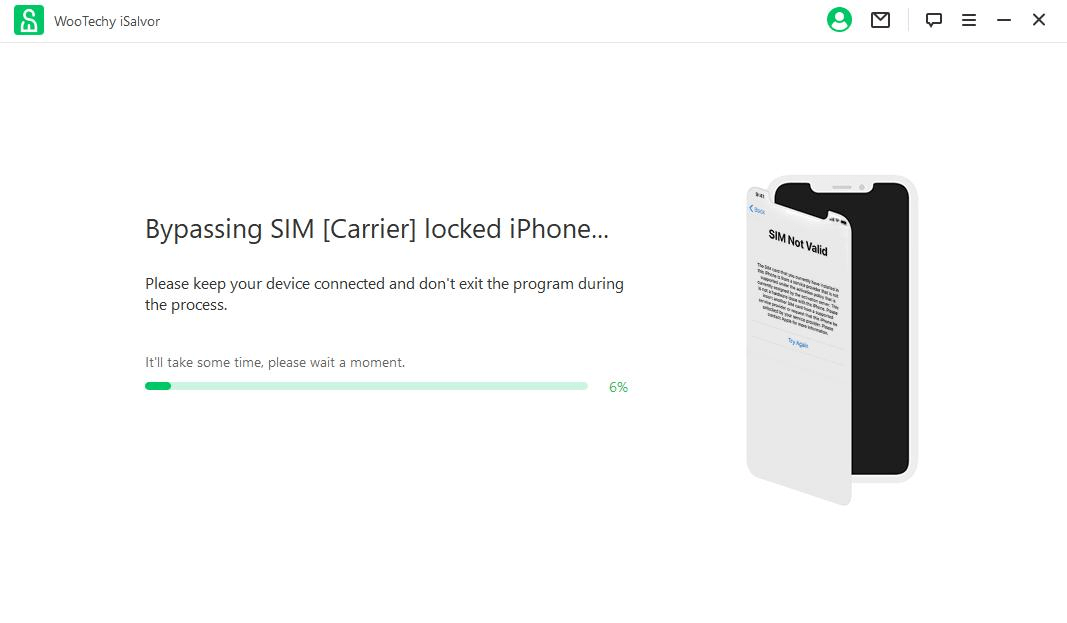 Try the IMEI Unlocking Service
Another possible method to unlock the Straight Talk iPhone is to use the IMEI unlocking service. There are many online tools that will use your iPhone's IMEI number to unlock your device. However, keep in mind that all of these services require a long time to complete the task, 3-7 days in general. And its compatibility is limited, thus you need to make sure if your device is compatible with it.
Basically, you must know your device's IMEI number to complete this method. On the iPhone, there are two possible ways of finding it.
The first method is to dial *#06#. Once you do, you will see your iPhone's IMEI on your screen. Make sure that you write down that number to use it later.
The second method is to go to Settings > General > About. Scroll down on your screen until you locate the IMEI number.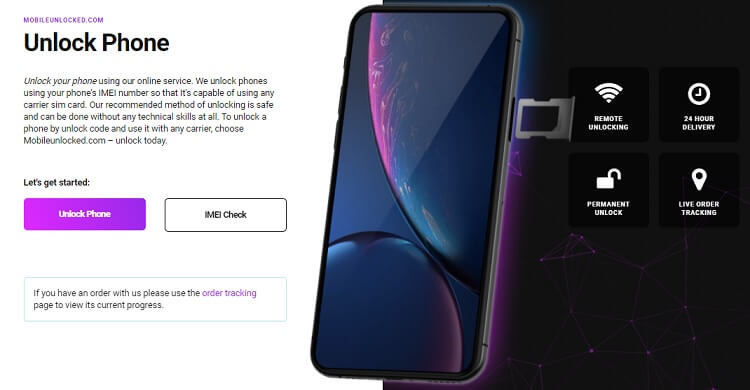 Use the Carrier Unlocking Chip
If you are not suitable for the methods above, then you can try using an unlocking chip. In essence, an unlocking chip is an ultra-thin chip that you must place around your SIM card. When it first appeared, it was used to convert the device into a dual SIM. However, nowadays, you can use this chip to remove the carrier lock. The chip mimics the IMSI number and authentication key of your old carrier, thus allowing you to use any SIM card you wish.
For this method, you will need to purchase the unlocking chip from a reliable source on the Internet. It is hard to find the official or reliable providers, so you need to take care of that. The unlocking chip is a very effective method that you can use to unlock your iPhone. However, it might seem intimidating to all the users that are not familiar with the technology as as some users have reported the damage it causes to the SIM card.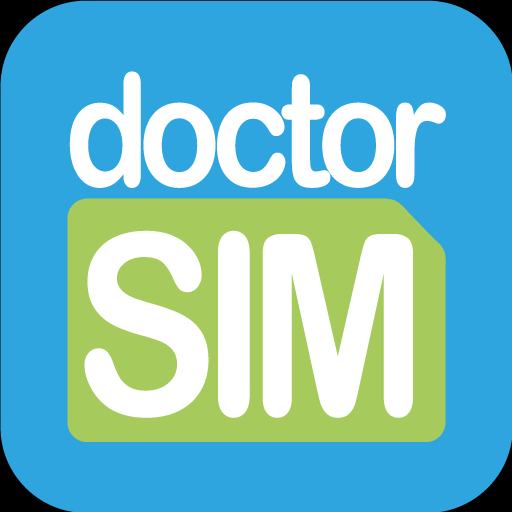 Pros and Cons of Each Method
All of the above methods can unlock your iPhone from Straight Talk. However, each one of them has its own advantages and disadvantages that you need to consider.
If you choose to communicate with Straight Talk, you should be aware that they have strict criteria that you must meet before they unlock your device. Moreover, if you are eligible, you must wait for about 30 days until your iPhone is finally unlocked. However, this method has the greatest advantage in that it is completely free if you are a Straight Talk customer.
Our professional unlocking software iSalvor is very effective as you don't need to fulfill any requirements. It is safe, easy and quick to use, suiting anyone who want to unlock their carrier. Though it is a paid tool, your money won't go down the drain because of the 30-day money-back guarantee. Just try it out right now!
On the other hand, the IMEI unlocking service will remove the carrier lock from your phone with the certain cost. Of course, you will first need to find out your iPhone's IMEI number. However, it takes several days to unlock so it is not a good choice if you are urgent about unlocking.
Lastly, the unlocking chip is seems like a great solution as it is cheap and simple to use. Nevertheless, this method would be the best for those that already have some technical knowledge, or your may cause permanent damage to your valid SIM card.
The Bottom Line
We've introduced several methods to unlock the Straight Talk iPhone and list out their pros and cons. Among them, the professional SIM unlocking tool WooTechy iSalvor is the best option to help you use your device with SIM cards from carriers from all around the world. Just download and give it a try!