In the past, headphones, earbuds, and other devices had to be connected manually to the iPhone. Nowadays, with the invention of Bluetooth, you can connect to almost any device in an instant, without any wires. Still, what happens if your iPhone's not connecting to Bluetooth like you want it to?
We'll show you how to fix this issue with a wide array of tech solutions. It can be a major inconvenience if your iPhone Bluetooth not working right. Keep reading to see our fixes to this problem!
Part 1. Why Is Your Bluetooth Not Connecting Anymore?
Why exactly won't your Bluetooth connect to your phone anymore. There could be a few different reasons. One of the biggest reasons is that your Bluetooth device is not compatible with your iPhone. If your device is not made to pair with an Apple device then it won't connect. In addition, there could be a software incompatibility issue. Apple devices use Bluetooth 4.0, and if your Bluetooth device doesn't use this then it won't connect to your phone.
Other issues include low battery from your phone or Bluetooth device, internet connection interruptions, or incorrect settings that could create connection issues. Also, if your phone is really far away from a device this could also make it not connect to your iPhone.
Finally, if your Bluetooth device normally connects with another iPhone or phone, then it might not connect.
Part 2. How Do You Get Your iPhone to Recognize Bluetooth Devices?
You can fix your iPhone and get it to connect and recognize your Bluetooth devices. But depending on the problem, you will want to try some different methods.
Here, we'll show you step by step how to get your iPhone to connect to your Bluetooth device when there are connection issues.
1

Check Bluetooth Accessory Power

The first thing you want to do is check if your Bluetooth device is actually charged. If it's not charged, then it won't connect to your phone. To check if it's charged, try turning the power on. If it's powered up then that means there is a charge.

If you want to see the specific charge, manually plug your device into your computer. You can usually see what the charge is from your laptop or desktop. In some cases, your device might indicate the charge level on the device itself.
2

Check Bluetooth Accessory Manufacturer Supported Devices

You also want to ensure that your device is actually compatible with your iPhone. Your Bluetooth accessory should have a manual that will list which devices it is compatible with. This comes in the box that the device was taken out of. If you lost your manual, then look online at the manufacturer's website to check if your iPhone is supported by the accessory.
3

Restart iPhone

Sometimes, your phone just needs a quick restart to get your Bluetooth working properly again. This is a quick but easy way to fix your Bluetooth connection.

Press your Power button and the Volume Down button on your iPhone X/11/12/13. Hold down these buttons and then a slider should appear on your screen.

For other iPhones, just press the Top/Power button until the slider appears.

Slide your iPhone off, but don't turn it back on right away, wait at least thirty seconds. Press the Power button and switch your phone back on.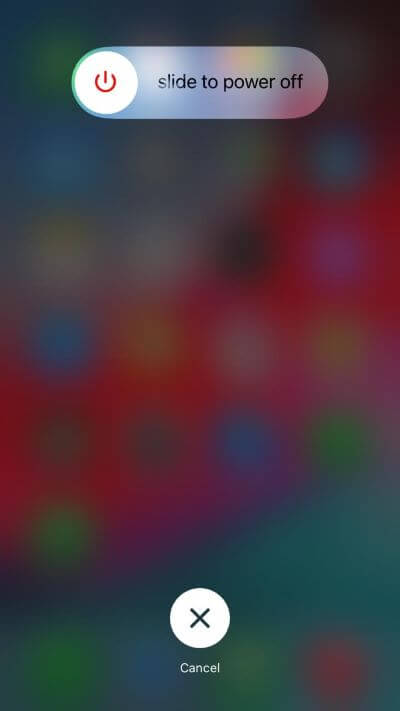 4

Restart Pairing Mode on Bluetooth Devices

There could be an issue with your Bluetooth device, so try and restart the pairing process. Most Bluetooth devices will have a pairing button that will help your device connect to your iPhone. You want to click on this so that the pairing process will restart. Let your Bluetooth search for your iPhone after the button is pressed, then try and reconnect your phone again.
5

Manually Connect the Bluetooth with Your Device

If your Bluetooth device still won't pair, then try to manually connect it to your iPhone this way they will recognize each other next time you try and pair them.

You will have to go into your Settings if your Bluetooth device is not automatically connecting to your iPhone.

Once in settings, go down to the words Bluetooth. After clicking on Bluetooth, then make sure Bluetooth is on.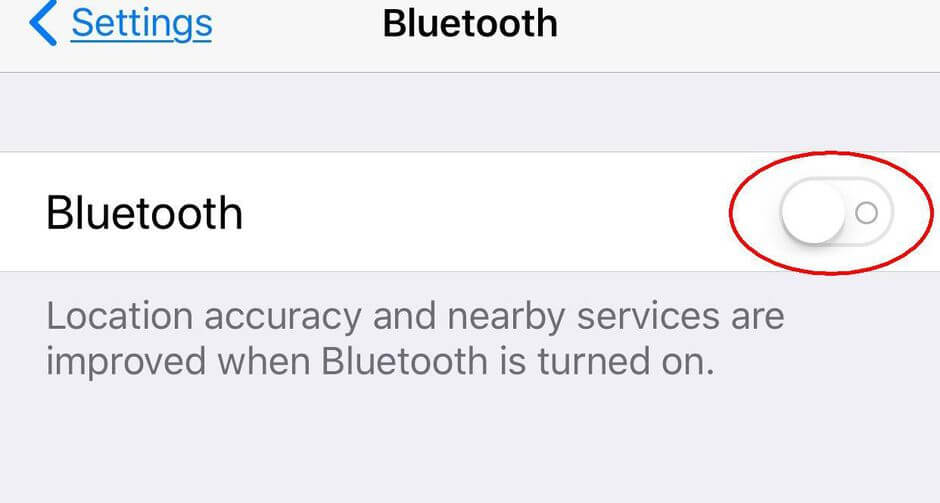 Ensure that both devices are close to each other. Then let your phone search for the Bluetooth accessory.
Look for the name of the Bluetooth device then click on it. This should connect both devices.
6

Delete Other Devices from Bluetooth

Your iPhone might be connected to another Bluetooth device, which could potentially impact their connection with the accessory you are trying to connect your phone to.

Go into your phone Settings from your home page.

When you are in your phone settings, click on Bluetooth.

Scroll down the Bluetooth page and look at your devices. Click on the devices that you want to delete from your phone.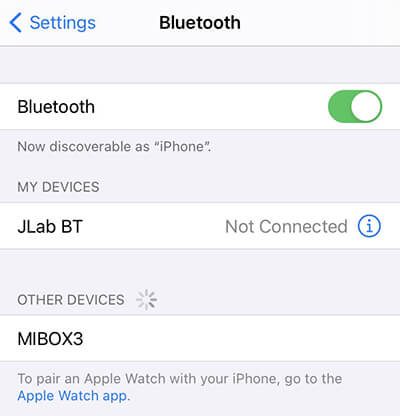 When you click on the device you want to get rid of it will ask you if you want to forget the device, click the Forget button.
7

Reset Network Settings

Network interference can affect your Bluetooth connection. You might have to reset your network settings to fix your iPhone Bluetooth.

Go into your Settings on your phone and select General settings.

You will need to hit the Reset option, then scroll down to choose Reset Network Settings.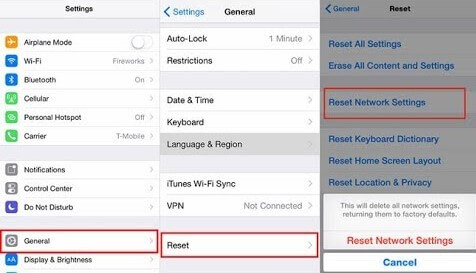 8

Repair iPhone Faulty System Causing Bluetooth Not Working

Sometimes, your iPhone not connecting/finding Bluetooth device is due to the errors in the system. There is all-in-one iOS repair software to fix your faulty iPhone system, which is nothing but Wootechy iPhixer. It can resolve all iPhone Bluetooth not working problems without any data loss. Follow the steps below to get done with it.

First you need to get our repair software. When iPhixer is running you can plug in your iPhone to your computer. Once connected click the Standard Mode on iPhixer to fix your iPhone Bluetooth connection issue.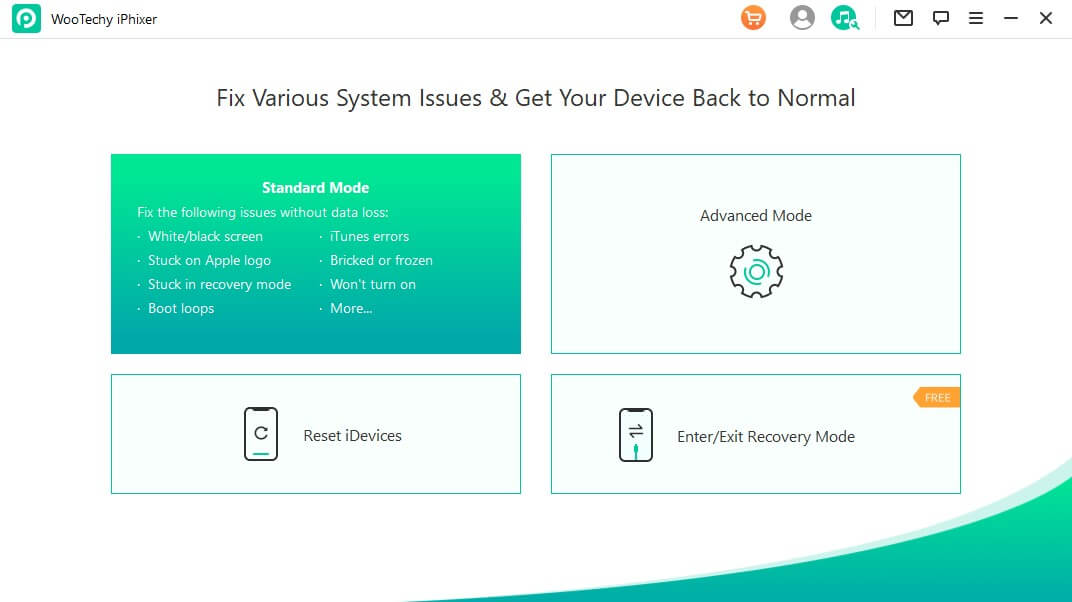 Download the repair firmware that matches your iPhone model.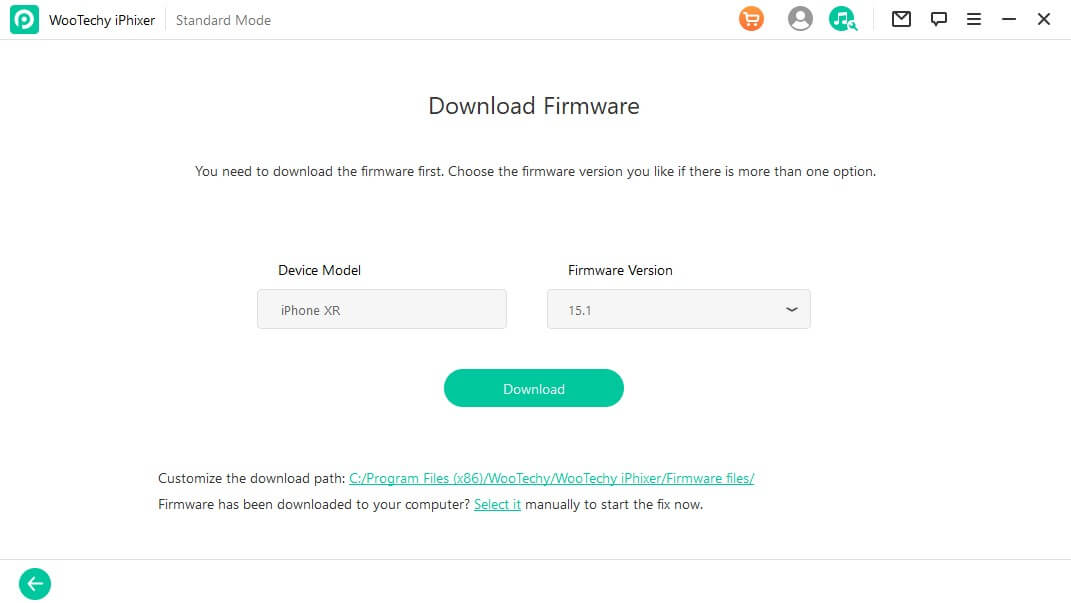 Once it's downloaded it will start up and your phone will be fixed. Then, your iPhone will be successfully connecting to Bluetooth.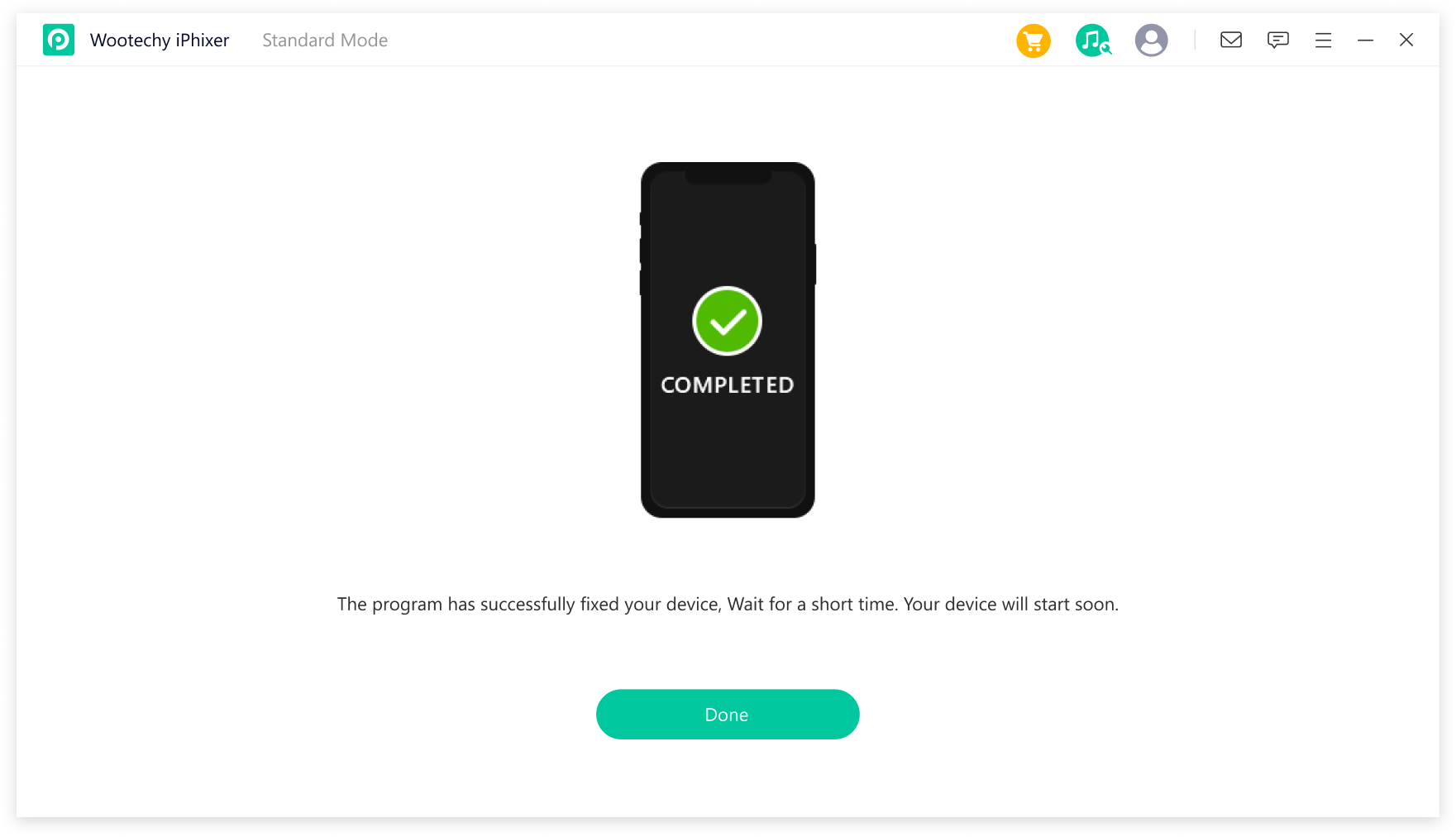 9

Update iPhone OS

Updating your iPhone can also help with Bluetooth connection.

Go into your phone Settings, scroll down and hit the General option.

Click Software Update then see if there is new software to download. If there is, click the Download and Install.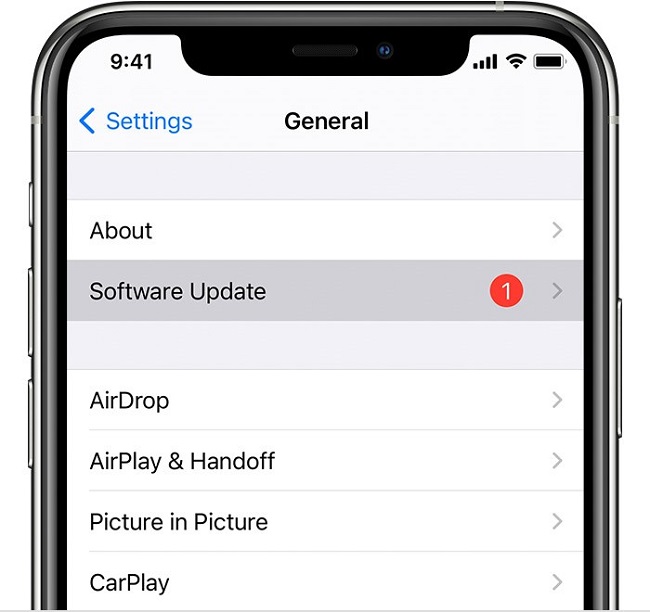 10

Upgrade the Firmware on Your Bluetooth Device

In some cases, your Bluetooth device might be the issue, not your iPhone. Updating your Bluetooth device can help fix iPhone Bluetooth that is not working.

Go to the manufacturer's website and see if there are any new updates for your Bluetooth device. If there are new updates, download them from the website and then connect your Bluetooth device to your computer to install the new updates. Some companies do periodically update their products' firmware, but not all of your devices will be able to be updated so keep this in mind.
11

Move Away from A USB 3.0 Port

USB 3.0 ports could potentially cause your Bluetooth connection to fail. You can simply unplug any nearby USB cables or devices that use USB 3.0 ports. This way they don't interfere with the Bluetooth signal.

Alternatively, simply move your iPhone and Bluetooth device away from any USB 3.0 devices. This is a simple but highly effective strategy to fix your iPhone connection with any Bluetooth device.
12

Factory Reset iPhone

Finally, as a last resort option, you can factory reset your iPhone. Only do this if none of the other methods have worked for your phone.

Go into your phone Settings, then scroll down and hit General.

Hit the Reset button and then click on the option that says Erase All Content and Settings. This will factory reset your phone.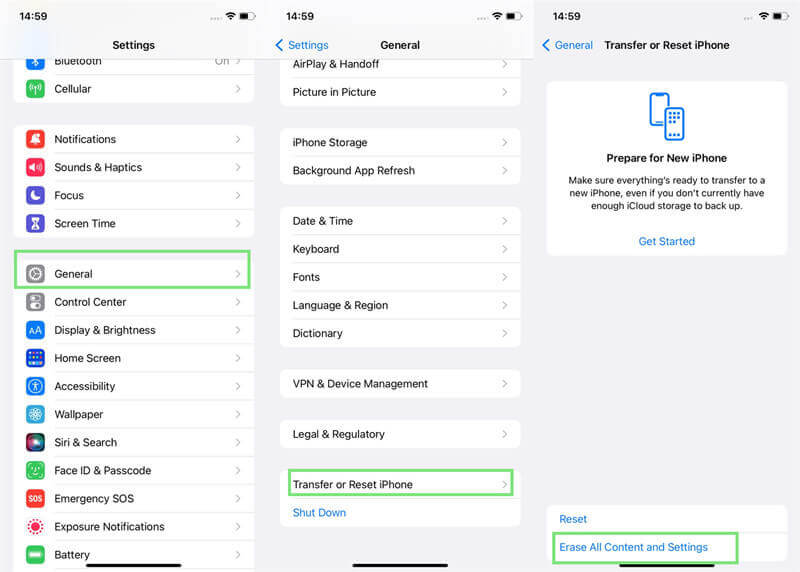 Conclusion
It can be a major hassle when your iPhone's not connecting to Bluetooth. Throughout this post, we talked about some easy ways you can fix this issue. This way when the iPhone is not finding Bluetooth devices, you can easily reconnect and pair your phone with the device you want to use. Just make sure to read carefully and look over our suggestions if your iPhone is not connecting properly.