If you are an iPhone user, then you must know all about Apple's legendary software and how reliable it is. But sometimes, they are bound to have a few bugs here and there. One particularly scary scenario could be your iPhone stuck in DFU mode.
It might be for a couple of reasons. Well, this guide will be all about how you can fix it. We will show you 4 easy and effective ways if your iPhone is stuck in DFU mode. So, let's get started.
Part 1: Does DFU Mode Damage iPhone?
Yes. DFU mode does damage your iPhone because it is often used to downgrade iOS or jailbreaking iPhone. Apple does not support jailbreaking. Therefore, it voids your device's warranty.
DFU is a short form of Device Firmware Update. It is a state where you can fix software bugs with your iPhone. In simple words, when you are in DFU mode, iTunes or Finder gives you more access to the device's software. Despite that, your iPhone will lose all data and can get further damaged without proper operation.
Part 2: Why Is Your iPhone Stuck in DFU Mode?
Before we get on with the fixes, let's check out why your phone might be stuck in DFU mode. The software can be very complex sometimes. And that complexity can result in software glitches or bugs. There can be one of two scenarios.
Whether your iPhone is stuck in DFU mode, or your iPhone won't go into DFU mode. Whatever it is, there are a couple of common reasons why this might happen.
Software Glitches: This is the most common reason an iPhone could get stuck in DFU mode. Glitches are hard to replicate and rare. But when they happen, they can cause unintended software behavior.

Faulty Jailbreaking Process: Another common reason when you try to jailbreak your iPhone. Jailbreaking is a tricky process. If you do it the wrong way or mess something up, then your phone could get stuck in DFU mode.

That is why if you are going to jailbreak, it needs to be done by a professional with some technical knowledge. Honestly, the best thing is to avoid jailbreaking your phone altogether.

Hardware Issues: In case you have any issues with the actual hardware of the device, then your phone could get stuck in DFU mode. It could involve you dropping it or getting it wet. You need to handle your phone carefully.
Part 3: How to Fix iPhone Stuck in DFU Mode?
Whatever the reason your iPhone is stuck in DFU mode, there are some simple steps you can take to sort it out. These steps range from hard resetting your phone to using tools like WooTechy iPhixer. Here is what you can do to get your phone back in working order.
1

Exit DFU Mode by Hard Resetting iPhone

First try to do a hard reset. This is the simplest step and should get your phone unstuck. Doing it is also pretty easy. Here is how.

iPhone 6S and iPhone SE (1st Gen) or Older: Press and hold both the Home and Power buttons simultaneously. When you see the Apple logo appear, release the buttons.

iPhone 7 Series: Press and then hold only your phone's Power and Volume Down buttons simultaneously. Release them when you see the Apple logo on the screen.

iPhone 8 and iPhone SE (2nd Gen) or Newer: Press and release the Volume Up button, then hold and release the Volume Down button quickly. Press and hold the Power button and release it when you see the Apple logo appear.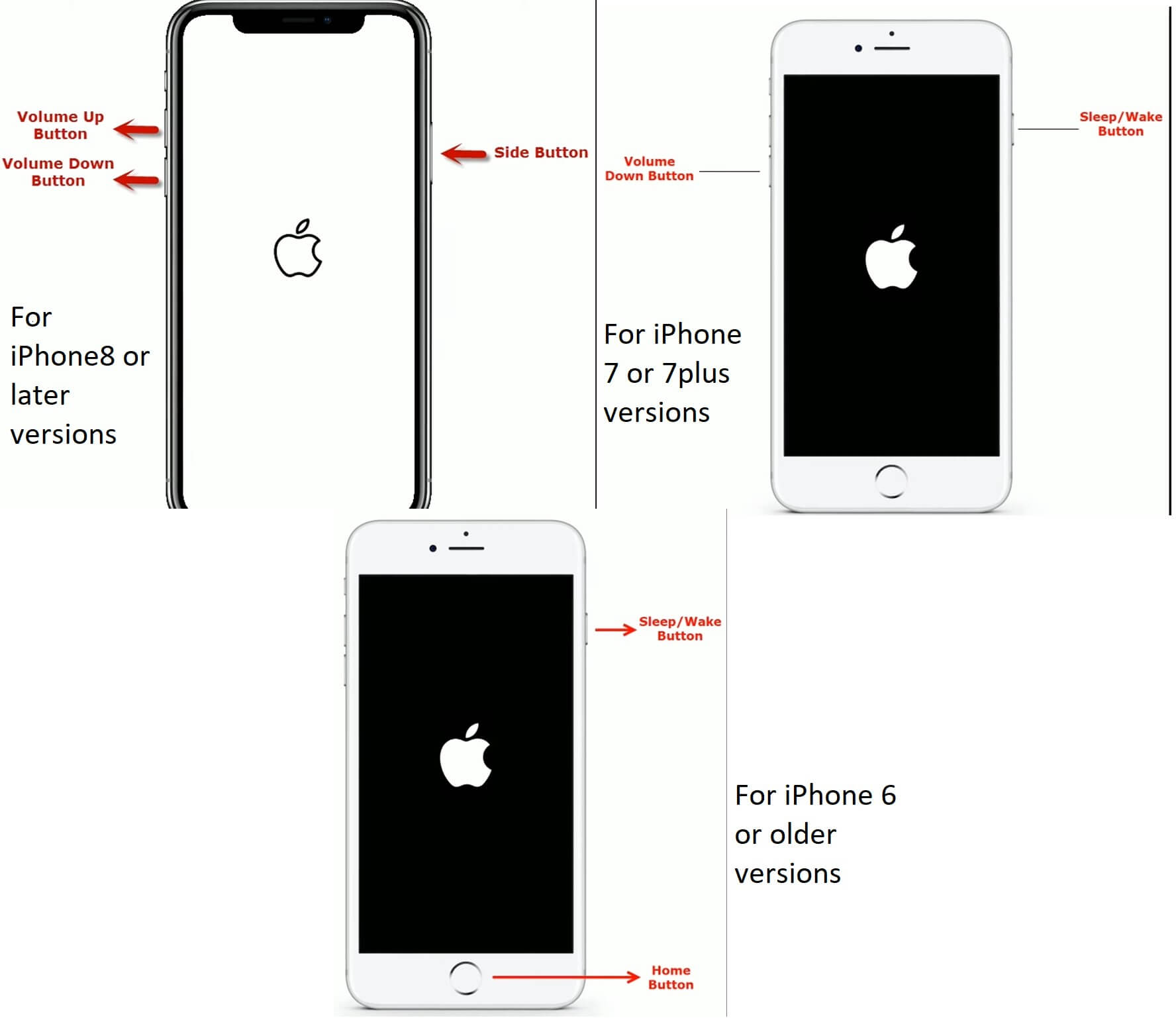 2

Fix iPhone Stuck in DFU Mode with the 100% Success Rate

If you want a reliable and surefire way to fix iPhone DFU issues, the professional iOS system recovery software WooTechy iPhixer can help you get the job done right away. It fixes your iPhone stuck in DFU mode by reinstalling the official OS which has no bugs to your iPhone while brings your device back to normal without any data loss.

Developed by professional technological team, it has the 100% success rate and the fastest speed, which has received support from millions of users around the world.
iPhixer – Restore iPhone Without Data Loss
75.000.000+
Downloads
Fix all iPhone DFU and other issues like stuck in DFU mode or recovery mode, won't go into DFU or recovery mode, DFU restore failed and more.

Support all iPhone models and compatible with all iOS versions including the latest iOS 15.6 or iOS 16.

Unlike using iTunes to restore iPhone, you can use iPhixer to solve all iPhone glitches and restore it back to normal without stuck and other errors.

Can also enter or exit recovery mode in one click for free and reset your iPhone without or without password.
Step 1 Download and install WooTechy iPhixer. Launch the application and click on Standard Mode. This will fix your iPhone stuck in DFU mode without data loss.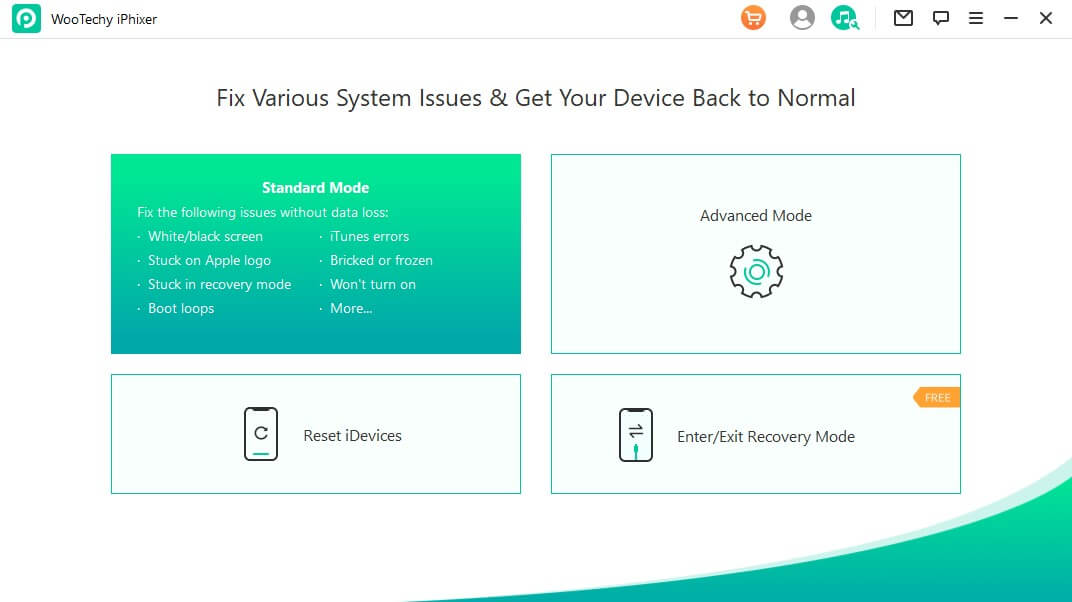 Step 2 Connect your phone to the PC and click Next. Download the firmware matched with your device model and version.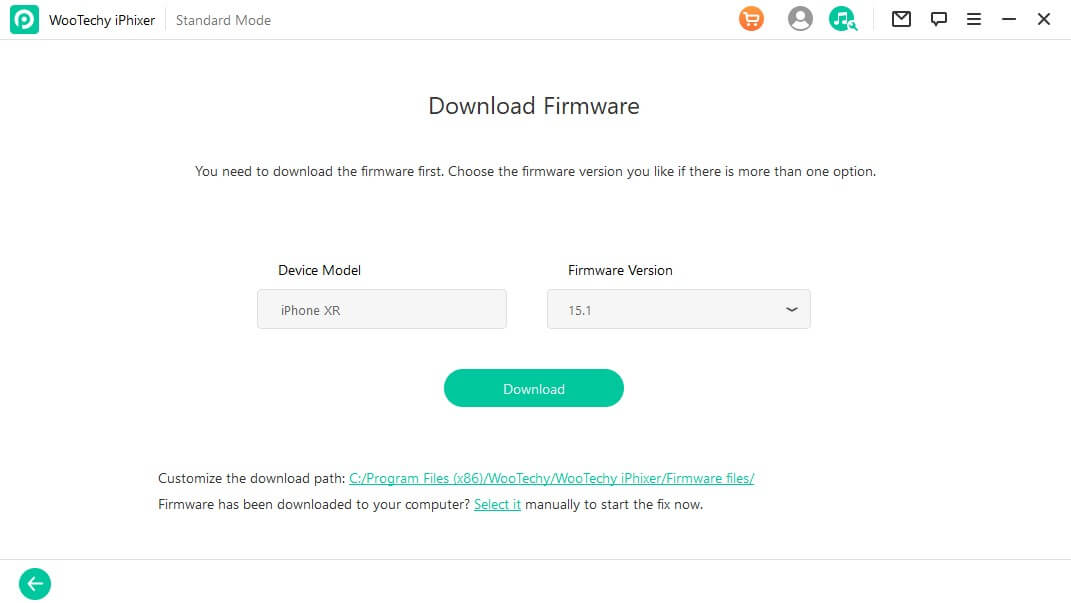 Step 3 Click on the Start button. It will now fix any software-related issues permanently with fresh new firmware. Wait until your iPhone restart automatically.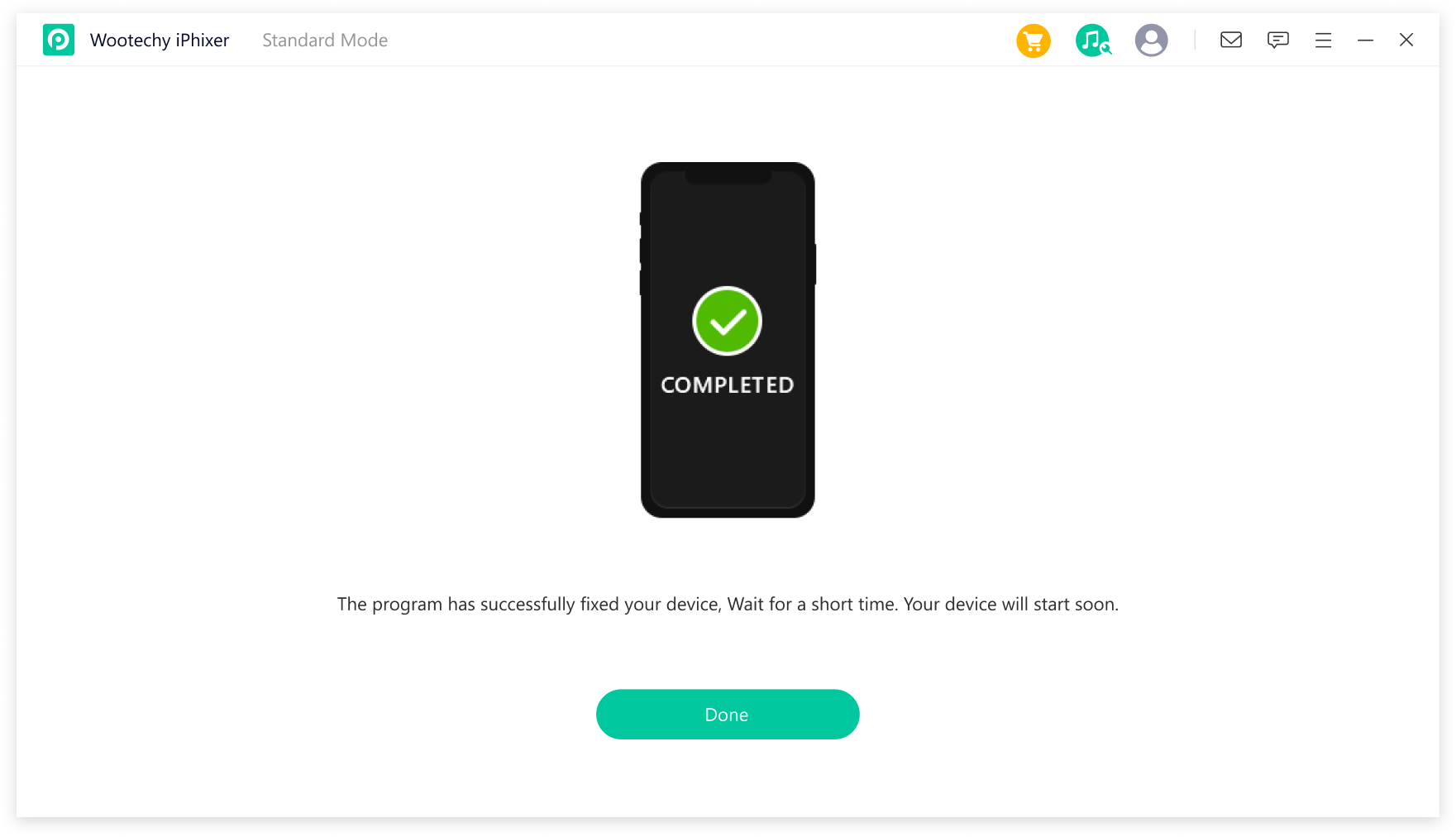 3

Restore iPhone with iTunes

You can restore your phone with the Apple official program iTunes to get it back working. It will essentially restore your iPhone to its factory state. Again, this might work but does not keep your data.

Step 1 Launch Apple iTunes. Connect your phone to the computer.

Step 2 Since your iPhone is stuck in the DFU mode, iTunes should find your phone automatically. Click on the OK option on the prompt window and further click the Restore iPhone button. Confirm your decision when the popup appears.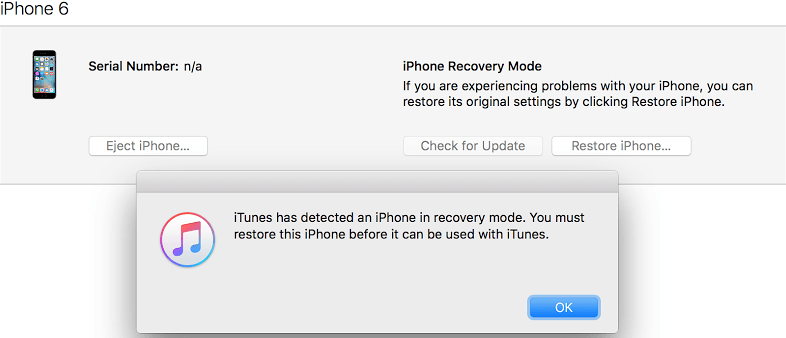 If you had iTunes backup enabled, you might get your data back. Anyway, the process can take a bit of time. But if your internet speed is fast, then it should not take that long.
4

Contact Apple Support

The last hurrah is to contact Apple support. Apple's customer service is pretty legendary as well. Apple has trained technical experts called Geniuses who should be able to fix any issues with your iPhone. You can book an appointment here.

To make it easier both for you and your Apple Genius, keep a couple of things handy before you show up to the appointment. You should have your:

Apple ID (with password)

Device accessories

The purchase receipt just in case
Conclusion
Well, there you have it. These steps should help with an iPhone stuck in DFU mode. A surefire way of fixing any software-related issues like this with your phone is using an intuitive tool like WooTechy iPhixer.
It will sort out any software bugs safely. And the best part is that you won't lose any data at all. A complete win-win! Just download it and give it a try now!