Does DFU restore erase everything on my iPhone? Since I want to put my iPhone into DFU mode to restore the device, but I don't know what will happen if I put iPhone into DFU mode. I am worried about that DFU mode will delete all my iPhone data. Anyone can answer me?
DFU mode are often used to calculate the drainage flow from fixtures and the required capacities of sewer service systems. When one's iPhone gets stuck, he.she may need to put the device into DFU mode to fix the issue. However, most people ask "does DFU mode delete everything?"
Keep reading, this article will give you the clear answer. And there is still a smart method to restore your device without erasing everything. We will talk about this method in full detail in the rest of this chapter.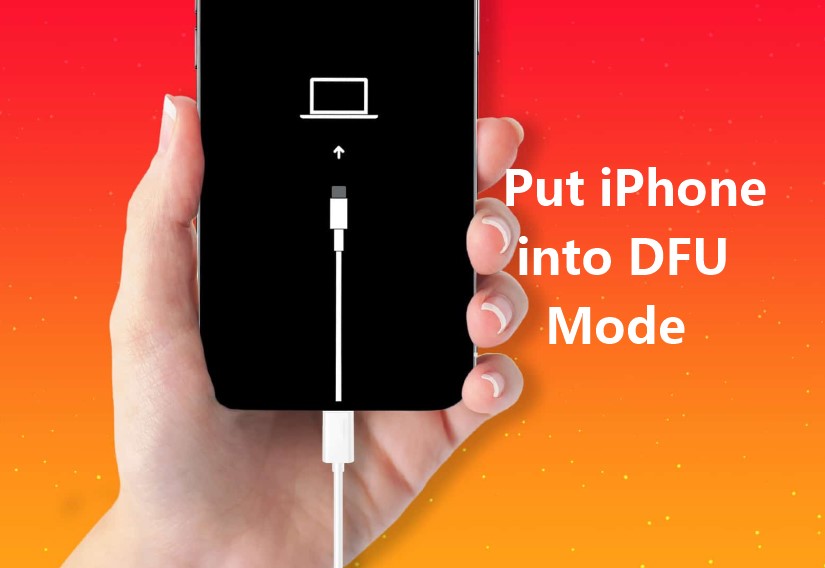 Part 1. Does iPhone DFU Delete Everything?
No, actually iPhone DFU mode won't delete everything on the device. When you enter the DFU mode on your iPhone, none of the data on the device is erased. However, when you come out of the DFU Mode, you need to restore the iPhone system, that restoration will delete all your iPhone data.
So, if you are wondering "does DFU mode delete everything on iPhone?" then the answer is a big No. On the other hand, if you ask "does DFU restore erase everything?" then it is an obvious Yes!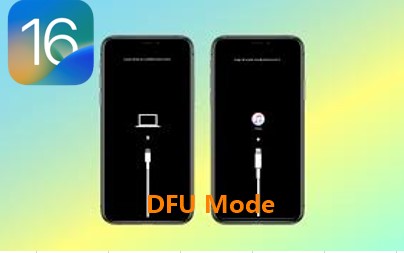 Part 2. What Happens If You Put Your iPhone In DFU Mode?
DFU mode is the system recovery mode, similar to Android recovery mode but for iOS. When you enable this mode, you will be able to change the system settings with ease, even if your device is an iPhone X. Since this is the iOS system recovery mode, it restores the entire system.
So, does DFU restore erase everything? Well, it's definitely a Yes. Don't panic too muchm, there is also a great iOS recovery tool, which can help restore your iPhone without any data loss.
1. When Should You Use DFU Mode?
Apple company releases a new iOS version almost every year. These latest versions are auto-updated on your iOS device. If you use an iPhone 6S, you will find that the iOS version of your device is not the same as when you bought it. This happens due to the auto-update feature.
But all these new features are not always perfect. In most cases, the latest releases are filled with bugs. Many users wish to downgrade to the previous version and later update to the latest. And this is the perfect case to use the DFU mode.
When your iPhone enters DFU mode, the iOS system is on, but the phone is off. That means it will not look for any updates. And in this state, using iTunes, you can upgrade, downgrade, restore and even jailbreak your device.
2. How to Put iPhone into DFU Mode?
Before you learn how to enter the DFU mode, some precautionary steps must be followed. They are as follows:
Perform an iCloud backup. If possible, also do iTunes backup.

Install the most updated iTunes version on your Mac or Windows PC.

Make sure the connection is stable when your iTunes performs the system restoration.

Do not use DFU mode to restore an iPhone that might have been water damaged.
Using the DFU mode to perform the changes will void your warranty. So, if you are okay with it, here are the perfect steps to enter DFU mode on any iPhone model.
For iPhone 8/S/X/11/12/13/14:
Connect your device to the PC and boot up iTunes.
Press the Volume Up button once and then the Volume Down key. Now press and hold the Power button.
Once the screen goes black, press the Volume Down button while still pressing the Power button.
After about five seconds, release the Power button but keep pressing the Volume Down button for another 5 seconds.
If your iPhone screen is still black, then iTunes detects your device in the DFU mode successfully.
Now press OK and Restore iPhone on iTunes and change your iOS version.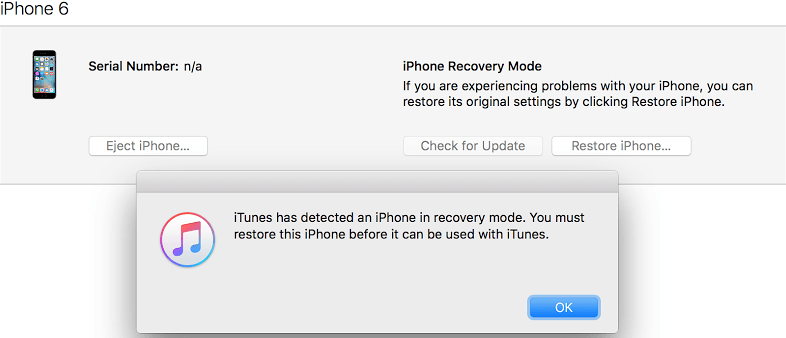 For iPhone 7:
Once the device is connected to PC and iTunes is launched, press and hold the Power and Volume Down buttons together.
After 8~10 seconds, only release the Power button but continue holding the Volume Down button for 5 seconds.
When iTunes detects your phone in DFU mode, restore the iPhone with ease.
For iPhone 6S and Prior:
Connect the device to the PC after you launch iTunes.
Press and hold Power and Home buttons together. Release the Power button after 8~10 seconds but keep holding the Home button for 5 seconds.
Video Guide on How to Put iPhone into DFU Mode:
3. How Long Does It Take to Restore an iPhone in DFU Mode?
The time required for any recovery mode depends on the amount of data to be recovered. In the case of DFU mode, the average time required is about 30 minutes. But this period can change depending on how much data you are restoring and the status of your Apple devices.
Part 3. How Do You Restore Your iPhone Without Deleting Everything?
It is evident that the answer for "does a DFU restore erase everything" is a massive Yes. So you need a nice method to restore iOS without erasing everything. In this case, you will have to rely on the professional iOS system restore tool WooTechy iPhixer. This tool can fix all iOS/iPadOS/tvOS issues with 100% secure and the highest success rate.
What's more, better than iTunes app, it can restore your iPhone without any hassle and bussle. Just a few clicks are needed, you can finish restoring your iPhone device.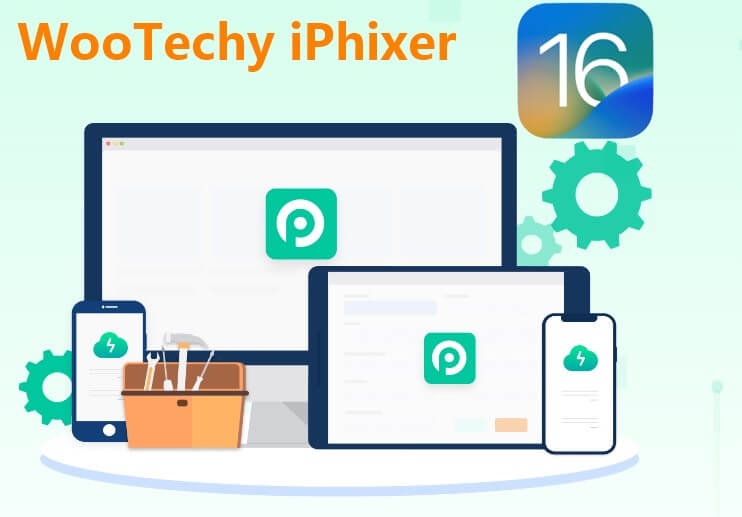 Key Features of WooTechy iPhixer: Restore iPhone Without Any Data Loss
75.000.000+
Downloads
How to Restore iPhone Device Without Causin Any Data Loss (4 Simple Steps):
Step 1 Launch the iPhixer on your PC and connect your device. Select the Standard Mode to restore your device without data loss.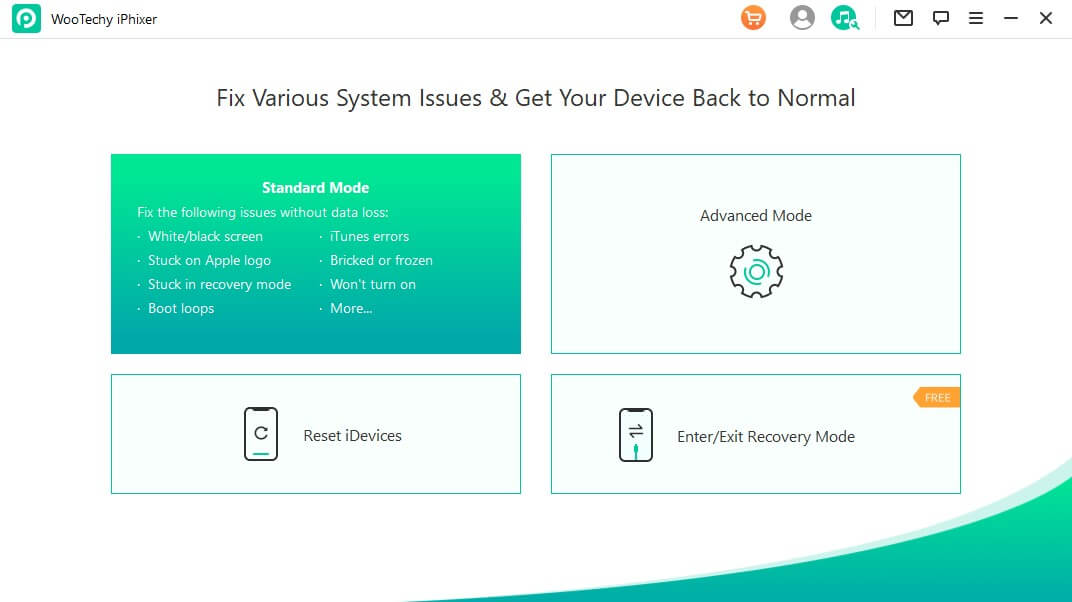 Step 2 Download the firmware of the version you want to use and verify by clicking the Download option.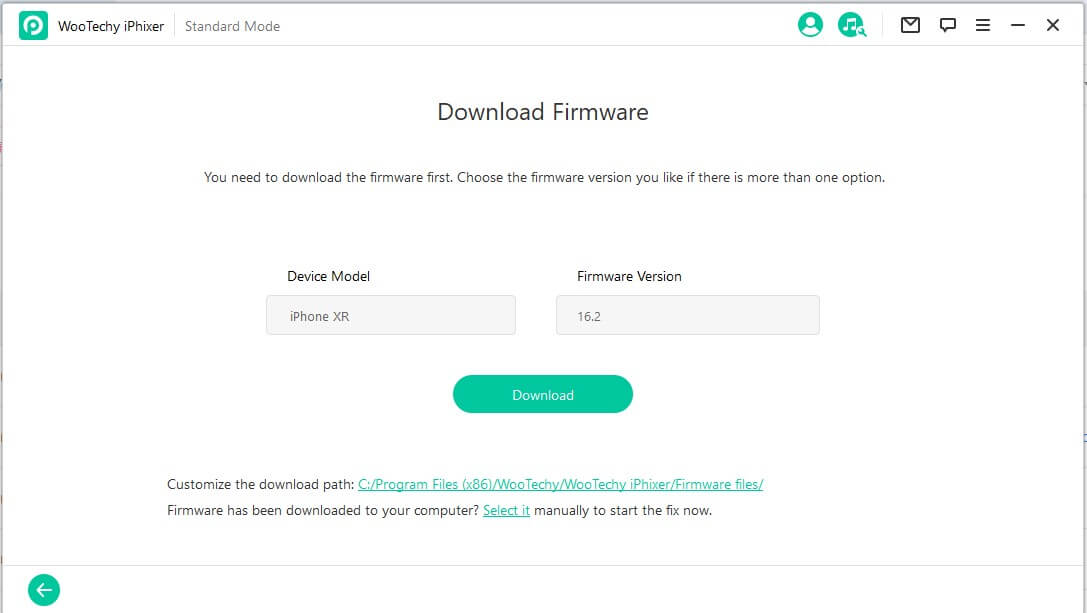 Step 3 Click the Next button. But if your device isn't recognized, make sure to follow the onscreen instructions to enter Recovery or DFU mode.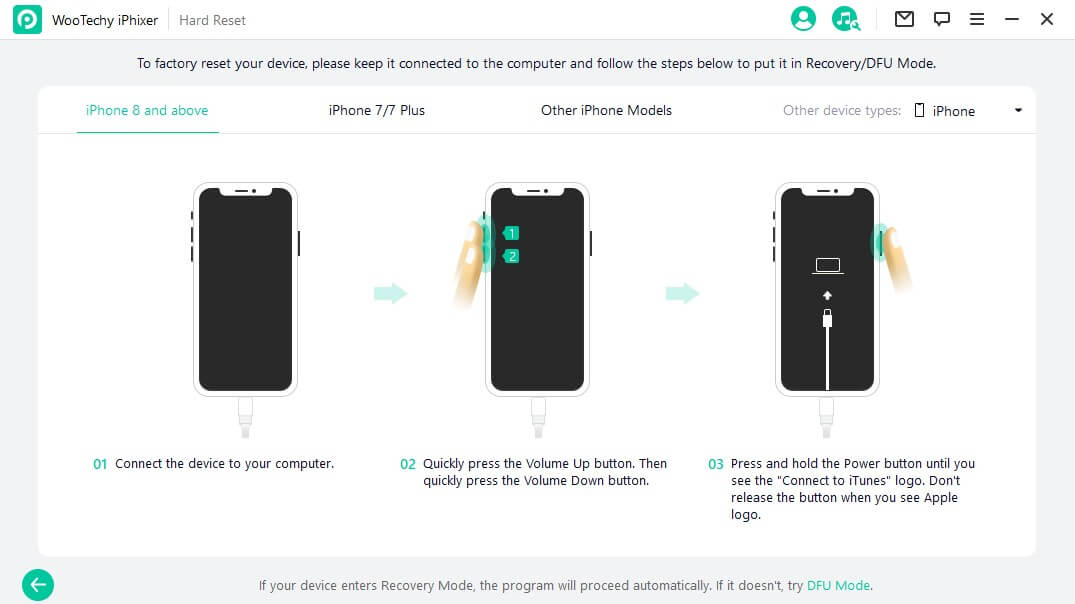 Step 4 Finally, click the Start button, wait a few minutes, and your iPhone device should be restored without any data erasure.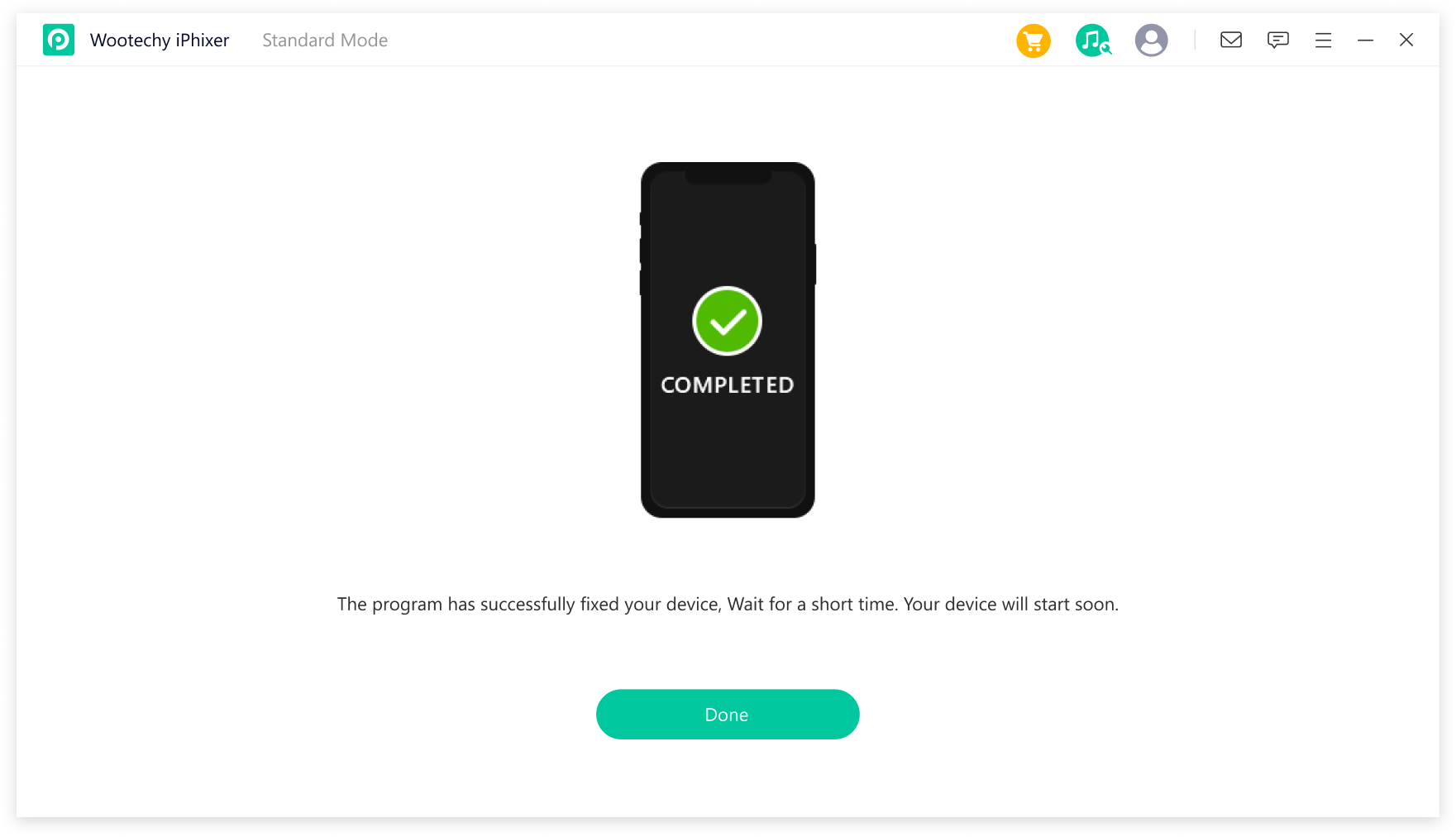 That's WooTechy iPhixer, a smart and magical iOS recovery tool. You can use iPhixer to help you fix them out without any hesitation.
Conclusion
iPhone recovery or restoration is a tricky but crucial thing. That is why many people prefer to use the DFU mode. It's the easiest way to restore your iPhone and iOS to their factory state.
So, does DFU mode delete everything? In short, DFU mode doesn't delete anything. But DFU restore can erase everything on iPhone device. Thus, to restore your iOS devices in DFU mode without deleting everything, WooTechy iPhixer is your best choice. Just give it a trial, you will love this tool.