New iPhone stuck on install now seems to be a well-known issue. Even the Apple support team has taken note of it. New iPhone stuck on install now means that the software update for the new device was being interrupted. The most typical scenario is when you set up your new iPhone 11/12/13 or transfer data & settings from the existing iPhone simultaneously.
When one's new iPhone 13 is stuck on install now, the delight of getting a new device becomes sour. A common fix for some users is returning the device to where they purchased it, but if you don't want to waste the time and money, this article shows 4 effective methods for addressing this issue.
Part 1. How Long Does the New iOS 15 Take to Install?
It takes iOS about 20 to 40 minutes to install an iOS. Approximately a file of 5GB is needed to be downloaded and installed, which might take a moment. However, the specific time for your device is dependent on the speed of your internet connection and the available storage.
Part 2. Why Is Your New iPhone Stuck on Install Now?
One of the most common reasons for the new iPhone being stuck on install now is the internet connection. If the connection is bad or slow, the installation process will be stuck.
Also, your device may be running out of storage because you have restored some data from your recovery. In such a case, the new iPhone 13 software update could get stuck on install now.
Apart from these two reasons, a low battery percentage is another viable cause of an iPhone stuck on install now. Your device may be preventing the installation process from continuing because your battery is low, significantly below 50%.
Part 3. How to Fix New iPhone Stuck on Install Now
Below are the 4 effective solutions that will help you solve the new iPhone stuck on install now.
1. Set up Your iPhone Again
If your new iPhone is stuck on install now, then you may need to set it up as a new device. Just proceed to set up your iPhone as a new one without syncing your old iPhone data. After that, go to Settings and reset your iPhone to the factory settings. When it is over, set up your iPhone again to see if the problem is resolved. Remember to sync the content in your old device this time.
2. Force Restart iPhone
Restarting any device can prove definitive in fixing any software bug of that device. You can apply the same notion for the new iPhone install now stuck issue.
For iPhone 8 and above: Press and release the Volume Up button swiftly. Press and release the Volume Down button swiftly. Use a finger to press and hold the Side button on your iPhone until the Apple logo appears.
For iPhone 7/7 Plus: Begin by holding the Side button. With your finger still on the Side button, press on the Volume Down button. Wait till the screen goes off and the Apple logo appears.
For iPhone 6 and before: Hold the Home and Power button concurrently until the screen goes off and the Apple logo appears on the screen.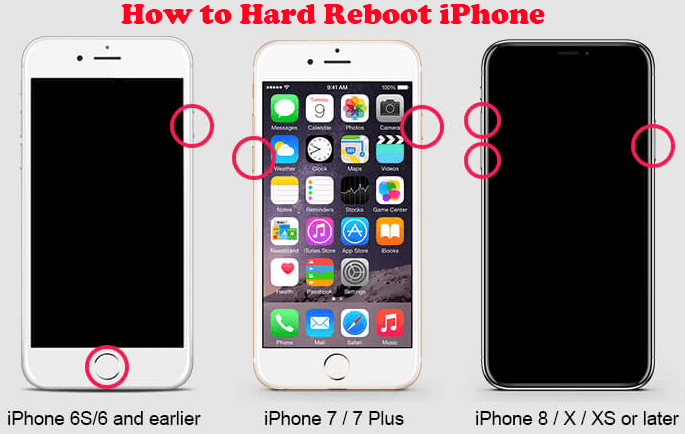 3. Restore iPhone with iTunes (Data Loss)
Restoring your iPhone with iTunes erases all the data and settings on your device. However, if you have it backed up, you can access the data later. By erasing your data and settings, any software glitch causing a new iPhone stuck on install now will be removed.
Connect your iPhone to a computer using a cable. Open the iTunes app on the computer.
At the top left corner of the iTunes app, you will find the Device icon. Tap this button.
Next, click on the Summary tab.
Then click Restore iPhone to begin restoring your device. Finally, the iTunes app will direct you on the remaining instructions to follow.

4. Fix New iPhone Stuck on Install Now with WooTechy iPhixer (No Data Loss)
The best alternative to efficiently fixing your new iPhone stuck on install now is WooTechy iPhixer. This tool can help remove the glitches that lead to the problem and further repair your device's system without data loss. And no matter your iPhone/iPad/iPod is stuck on the spinning circle, update screen, Apple logo, recovery mode, etc. iPhixer is reliable to repair the device. It has a high success rate of fixing devices. What's more, it supports all iOS versions including the latest iOS 15.
Other Prominent Features of iPhixer
75.000.000+
Downloads
Fix iPhone software update stuck on install now with several clicks.

Apart from fixing the issue, iPhixer can quickly update or restore your iPhone with the proper software installed.

iPhixer is a safe and professional program, no privacy invaded and no other errors.

With a user-friendly interface, it is easy to use.
Follow These Steps to Fix Your New iPhone Stuck on Install Now:
Step 1 Firstly, download and install the iPhixer application. Launch the application on your Windows or Mac computers, then connect your device to your computer. Select the Standard Mode from the repair mode options available on your screen.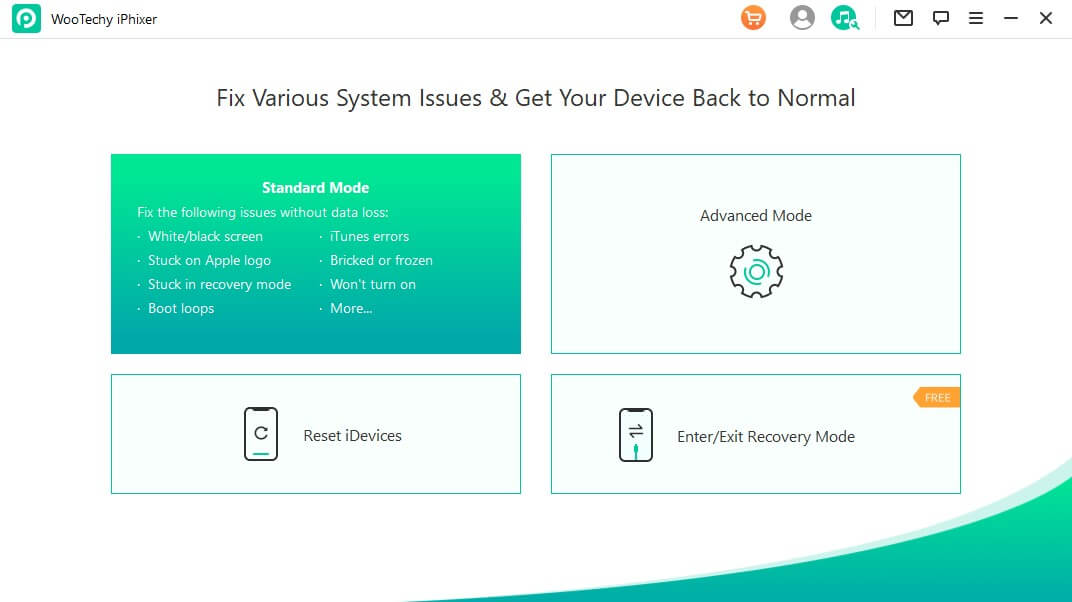 Step 2 Tap on the Next button on your screen. The model of your phone will be displayed on the screen.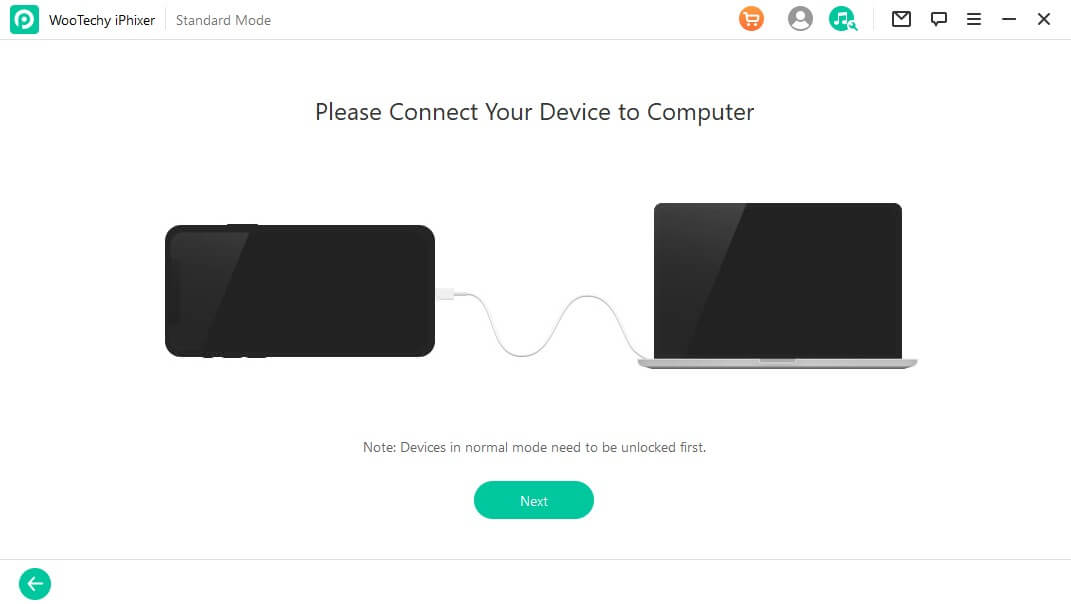 Step 3 It will start downloading the software after clicking the Download button.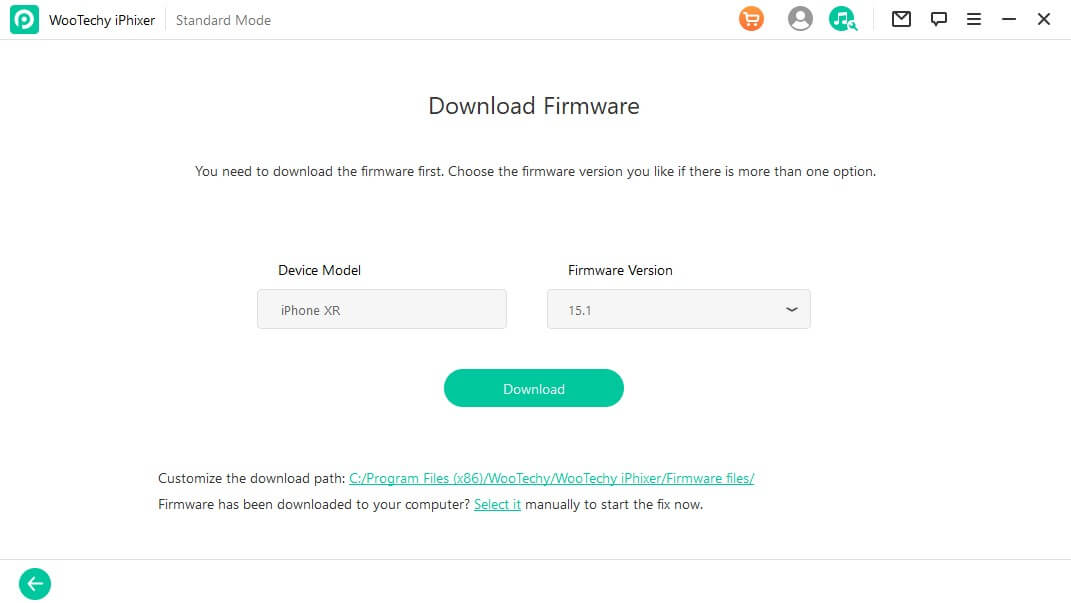 Step 4 Upon the completion of the download, click the Start button to fix your iPhone. After that, your iPhone will restart automatically and work normally with the iOS version you like.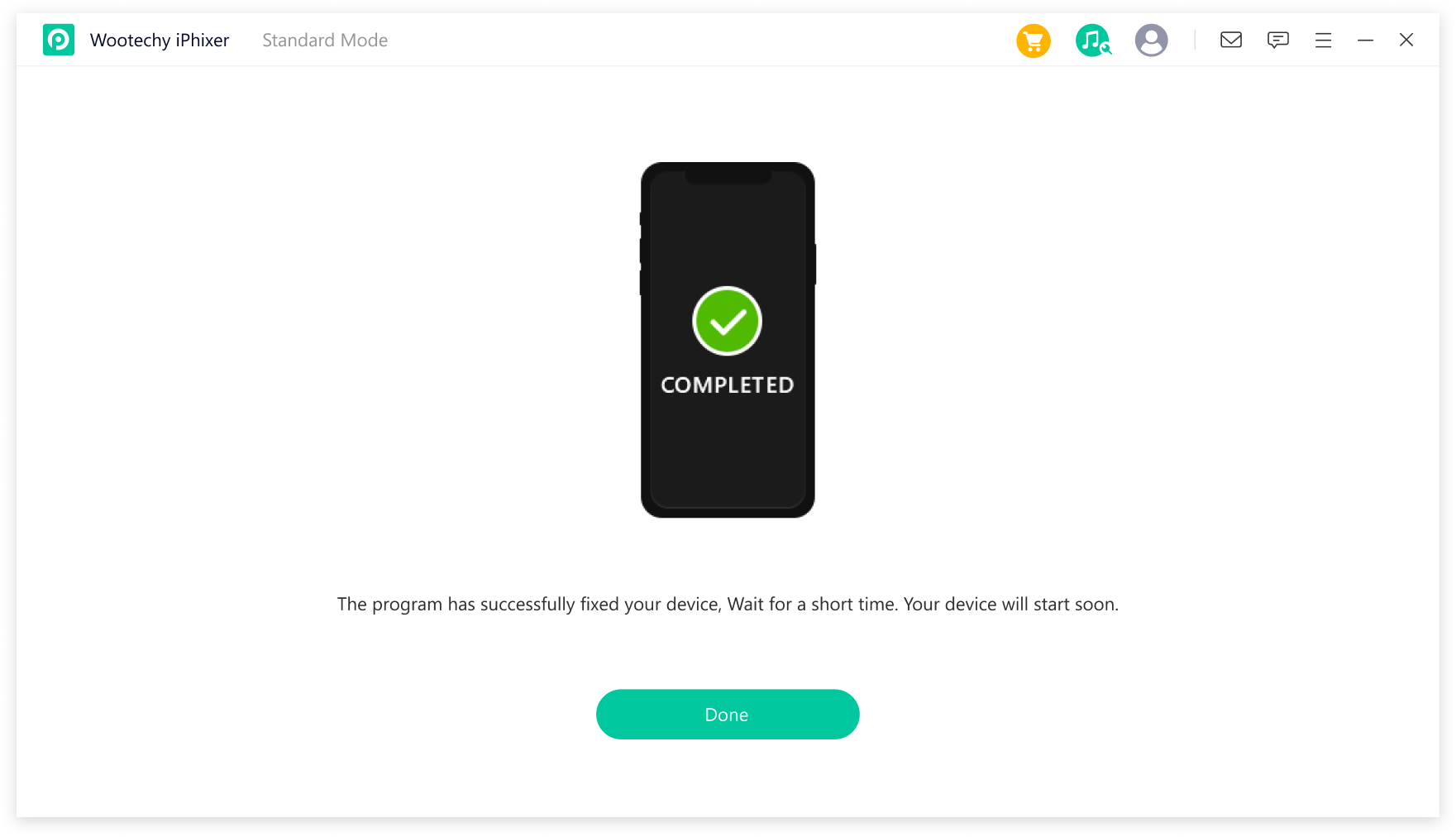 Conclusion
To prevent the new iPhone stuck on install now, ensure your internet connection is fast, get enough storage, and keep your device charged above 50%. And suppose other software malfunctions are responsible for your new iPhone being stuck on install now or under any other conditions, the solutions mentioned above like the use of WooTechy iPhixer will help unstuck your iPhone from install now with no data loss.