iPhones are one of the most popular smartphone devices on the market. Not only are they highly reliable, but they are known for their durability and high performance. Still, iPhones do run into problems now and then. And, if you have had your iPhone long enough you might have had an iPhone black screen of death.
The iPhone black screen of death is a common problem, but it's not hard to fix. In this post, we'll discuss the ways you can repair your iPhone and get it running the way you want it to.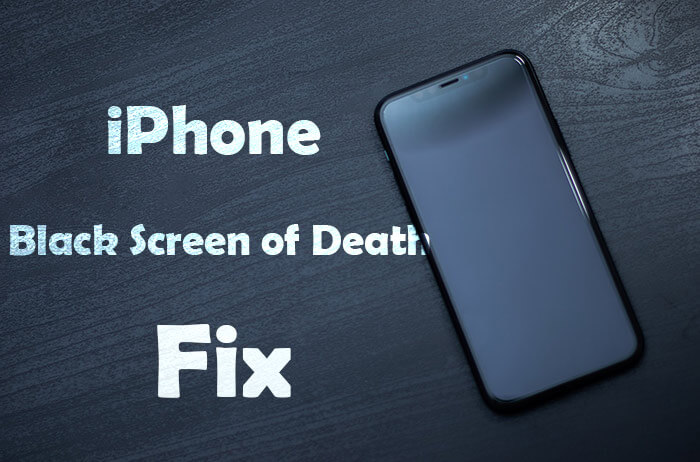 Part 1. Look into iPhone Black Screen of Death
1. Common Cases of iPhone Black Screen of Death
The iPhone black screen can crop up in two different situations. For example, you could be using your phone and then suddenly the screen turns black. Your phone is still technically on, it received texts, calls, and is running. Yet, your screen has gone completely black and won't light up.
The other situation this could pop up in is that your phone goes black but it won't turn back on. Or it turned on by pressing the Power button but quickly shut down again. Usually in this case your phone just needs to be charged, but it could also indicate that there is a more serious issue. We'll talk more about this later on.
2. What Causes iPhone Black Screen of Death?
There are two key reasons why your iPhone might display a black screen. Most commonly, this problem crops up when there's an issue with your iPhone hardware.
What this means is that your hardware is damaged and your device has been dropped one too many times, which is causing your phone to malfunction. Alternatively, your phone might be on the older side and could begin breaking down and this is causing your hardware to work incorrectly.
Another possible cause of the iPhone black screen of death is a software issue. When your phone is not updated properly, this can cause your device to freeze up and create a black screen of death. Apps and other software that are not updated right can also cause the black screen of death. For instance, an app that is not updated might crash and make your screen turn black.
Part 2. How to Fix iPhone Black Screen of Death
1

Charge iPhone

This might not be the first thing you think about when your iPhone decides to show a black screen, but charging your phone can help resolve this issue. In some cases, your screen might have even gone black because the battery died.

All you need to do is plug in your phone and let your iPhone charge up a little. After at least thirty minutes, check your phone and see if your screen has returned to normal. If the issue has not been fixed, you can try out our other iPhone black screen of death fixes.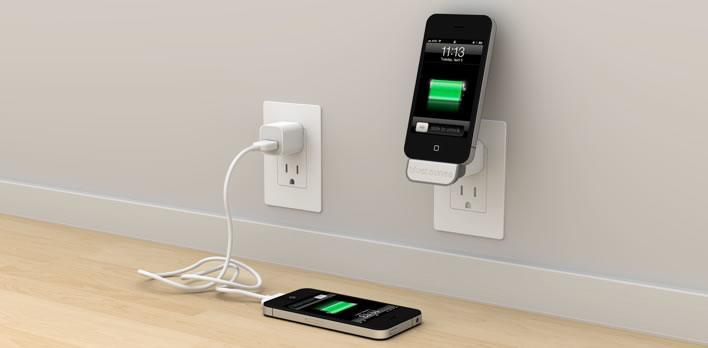 2

Delete Problematic Apps and Update Apps

An app you are using could be the issue. If it isn't updated or the app crashes, this could be causing the iPhone black screen of death.

Step 1: Try to swipe out of the app, you can do this by pressing your Home button a few times. If you are able to get out of the app and fix your black screen, then move on to the next step.

Step 2: Look through your running apps, swipe through them then close the problem app. After this, you want to delete the app and update any apps that are out of date.

Step 3: To update your other apps, go into the app store and click on your account profile. Once you are in your profile you can view all your apps. There is an update button that is next to each app, press this button on the apps you want to update.
3

Hard Reboot iPhone

Hard rebooting your iPhone can also fix your black screen of death issue. Best of all, you won't lose any data with this method.

To hard reboot iPhone 8/X/11/12/13 in black screen of death, press the Volume Up button, then press the Volume Down button. Make sure to press and release your volume buttons quickly. And hold down the Side button until your phone lights up and you see the Apple logo.

To hard reboot iPhone 7 series in black screen of death, press Side + Volume Down buttons.

To hard reboot iPhone 6 series (and older) in black screen of death, press down the Side + Home buttons.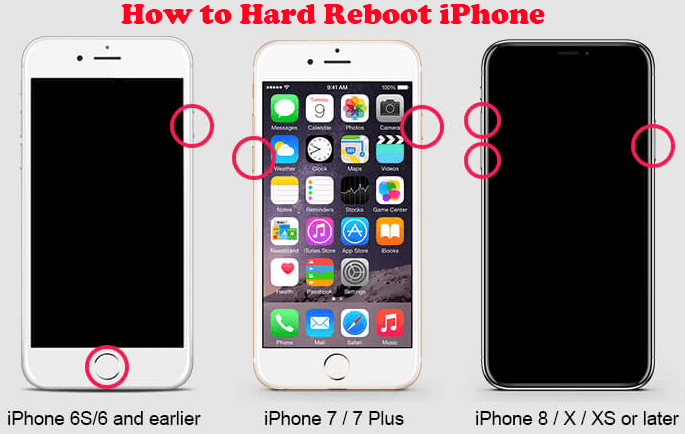 Once your iPhone is rebooted, the screen should be back to normal.
4

Fix iPhone Black Screen of Death with WooTechy iPhixer

If the previous fixes do not work, try using third-party iOS system recovery software -- WooTechy iPhixer to fix the iPhone black screen of death. iPhixer makes it easy to repair your iPhone no matter what issues you are having with it. The app walks you through the process of repair and does everything for you.

Key Features of iPhixer:
Replace iTunes to resolve all iOS problems such as white screen of death, won't turn on and iPhone stuck in Recovery mode.

Fix your iPhone black screen of death without losing any data.

Support all iPhone models and iOS versions including the latest iPhone 13 and iOS 15.

Through a few clicks, the iPhone issues will be fixed with the highest success rate.
Step 1: First, get iPhixer onto your Win or Mac computer. Then, you need to open the program and select the Standard Mode.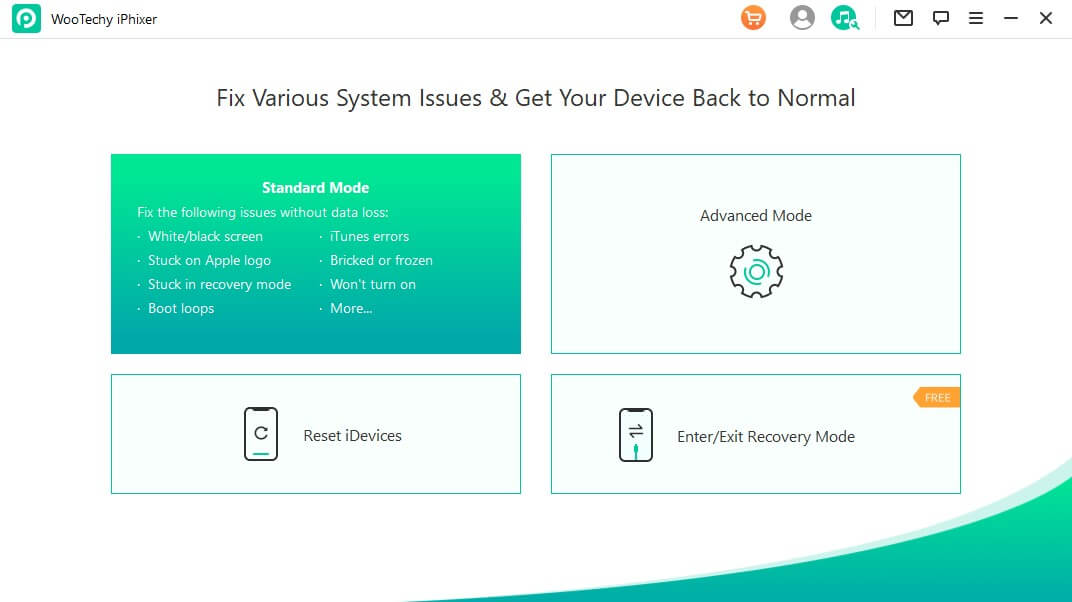 Step 2: Connect your iPhone into your computer and click Next button shown. Or follow the instructions on the screen to enter Recovery mode to make your iPhone recognized.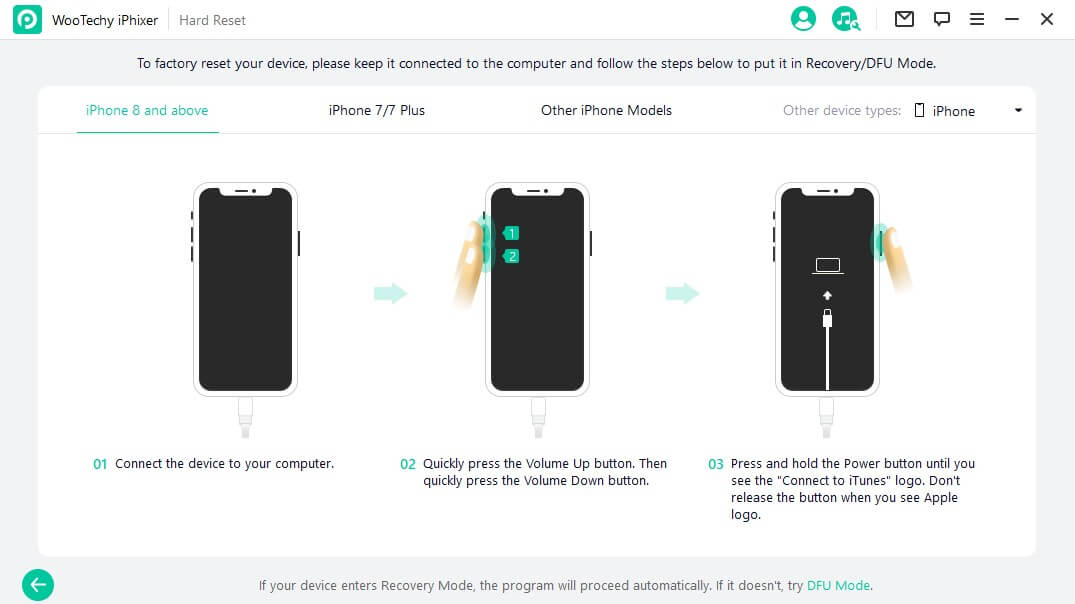 Step 3: Click Download button to get the firmware that will help repair your iPhone's black screen.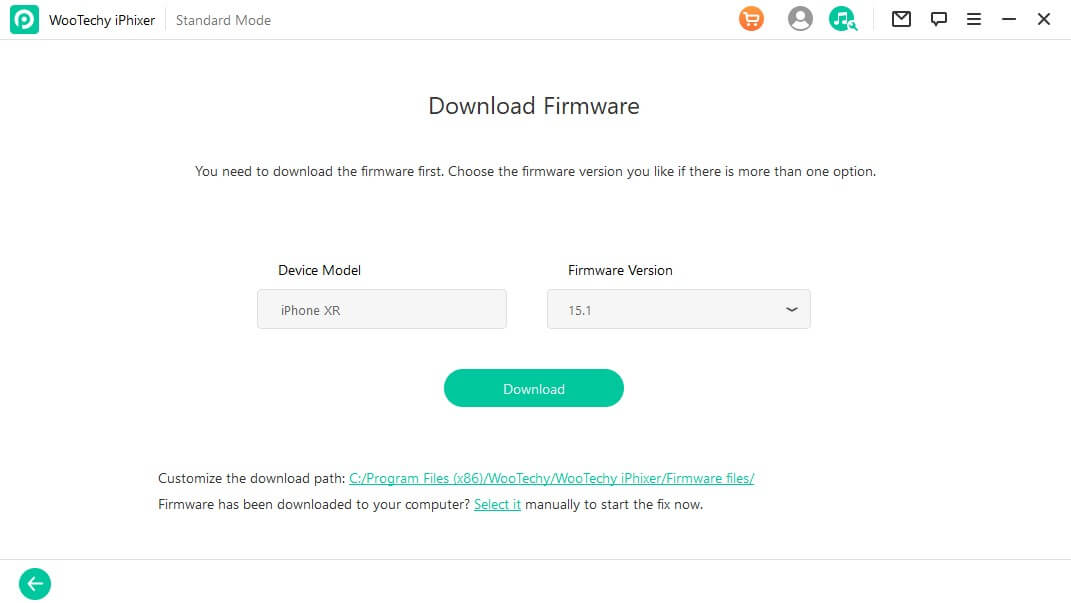 Step 4: Click Start button and iPhixe will automatically solve your iPhone black screen of death. After that, your iPhone will restart and work normally.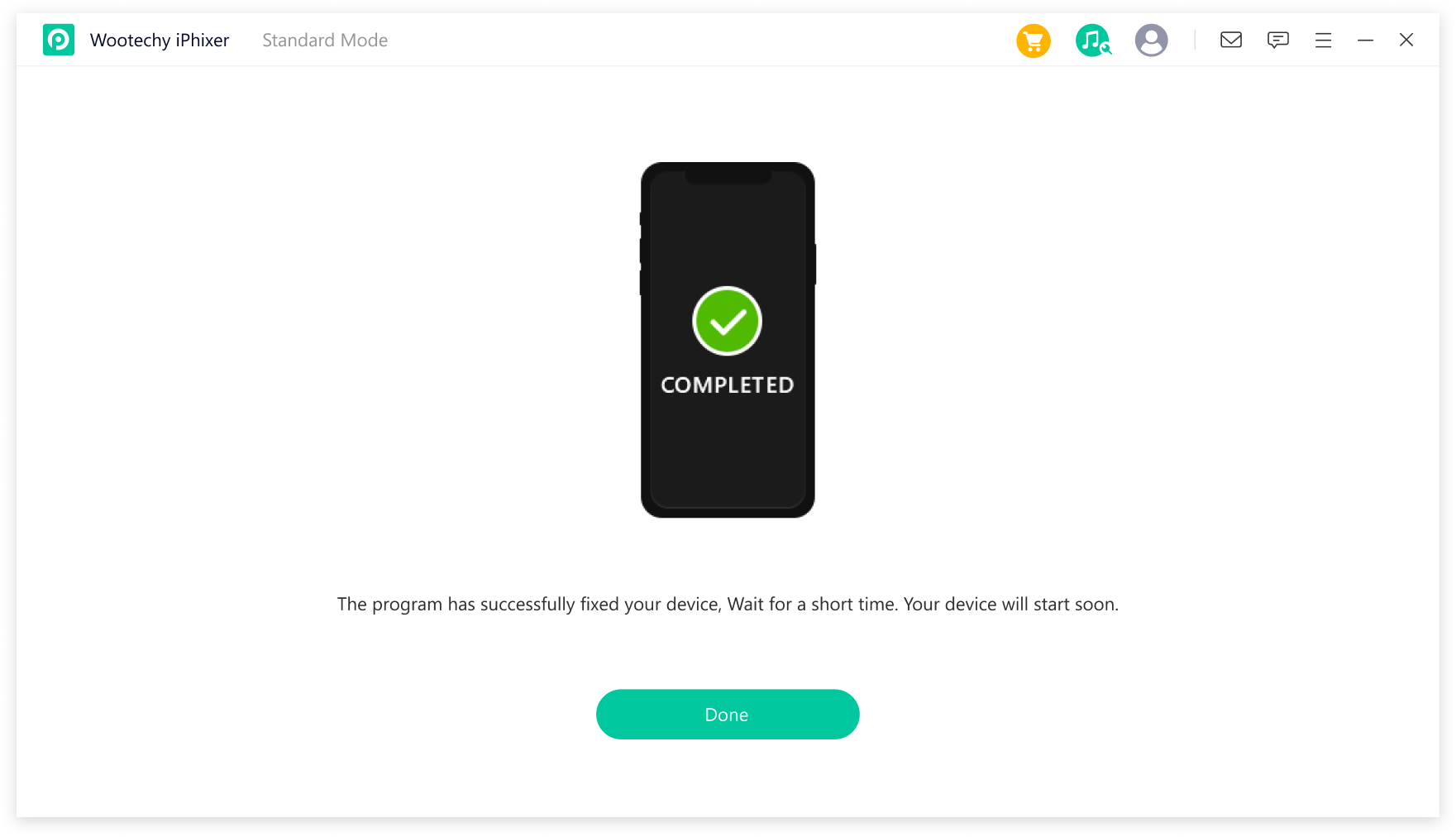 5

Restore iPhone via iTunes

Your iPhone can also be restored by using iTunes. Yet all data on the device will be removed after restoring your iPhone in black screen of death with it.

Step 1: Plug in your iPhone to your computer and start up iTunes.

Step 2: When your phone is properly connected and iTunes is up, you can restore your phone. Simply, all you need to do is under the Summary tab on iTunes, click the Restore iPhone button.


If you can't find your iPhone in iTunes, then put it into Recovery Mode with the steps of
method 3
. Remember keep holding the buttons until the Recovery Mode screen appears. Later restore your iPhone by clicking
Restore
option.
6

DFU Restore iPhone

DFU mode is the deepest kind of system restore down on iPhone. If you can't get your iPhone to work then this might be the option you may want to go with.

Step 1: You will be using iTunes again to restore your iPhone in DFU mode. So, connect your phone to your computer and start up iTunes. Make sure your phone is turned off.

Step 2: Enter iPhone DFU mode.

Step 3: iTunes will recognize that your phone is in DFU mode and ask you if you want to restore your phone in DFU mode. Restore your phone this way and complete the process by pressing the OK and Restore buttons.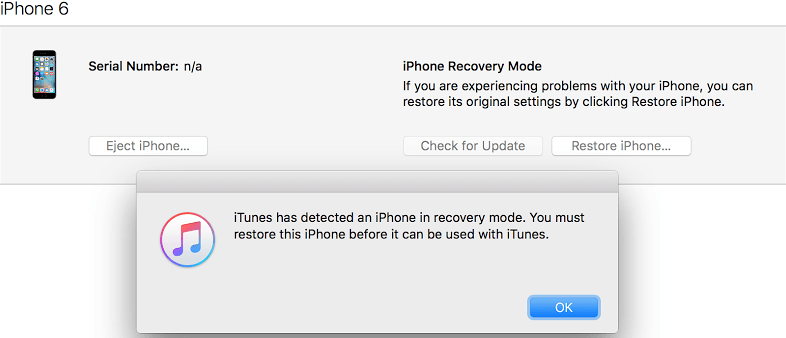 7

Repair iPhone

Finally, if none of the other options are working for you, it might be time to repair your iPhone. Hardware issues are not easy to fix with a simple reset or restore. So, the phone will need to be fixed by a professional.

You could try to repair your phone by yourself, but we do not recommend doing this, as it is easy to damage your phone further if you take it apart. Contact apple care or go to your local Apple store or repair shop to have your phone repaired.
Part 3. Bonus Tips to Avoid iPhone Black Screen of Death
You can fix an iPhone with a black screen, but it is best to avoid this issue so you don't have to waste time repairing your phone. In this final section, we'll talk about some tips that will help prevent the iPhone black screen of death.
Don't Drop Your iPhone. This is one of the best ways to prevent the black screen of death. If you don't drop your phone, then your hardware won't get damaged and your phone will keep working properly.

Use Protective Screens and Cases. If you are prone to dropping your device, try using protective screens and cases for your iPhone. This will keep your phone well protected when it is dropped.

Keep Your Apps and Your Phone Updated. Finally, always make sure to keep your phone up to date with the latest software. If you keep your phone updated it will run into fewer software issues. Turning on automatic updates can also help resolve this issue and keep your phone from updating incorrectly.
Conclusion
The iPhone is one of the most powerful and popular devices available to phone users. For the most part, your phone should run smoothly and efficiently. But if you run into a black screen of death, read through our post. We have compiled all the best information here.