DFU is an acronym for Device Firmware Update, a better restore option available on more recent iDevices. Usually, when you are experiencing issues with your iDevice and want to restore it back to factory settings, you would use the standard iOS Recovery mode. This restore option will put your device back to its factory settings, but also upgrades the device to the latest iOS firmware.
With DFU restore mode and when used with some third-party apps, however, you may choose the firmware you want installed as you restore. The DFU restore route could be the right solution if you want to restore your device and still keep your current iOS version.
That said, this blog will show you step-by-step instructions on how to Restore iPhone/iPad/iPod from DFU. Read on to find out.
Part 1. When Do You Want to Remove Find My iPhone?
How you enter DFU mode might vary with each iDevice. If you use iPhone X, iPhone XS, iPhone 8, iPhone 8 Plus, iPhone 11, iPhone 11 Pro, iPhone 12, or iPhone 12 Pro, follow the steps below to enter DFU mode.
Step 1. Use a file data transfer cable to connect your iDevice to your computer.
Step 2. Quickly press the volume up button.
Step 3. Quick press the volume down button too.
Step 4. Press and hold down the Side button until your screen goes black. Afterward, hold down both the Volume down button and the Side button.
Step 5. Release only the Side button after 5 to 8 seconds.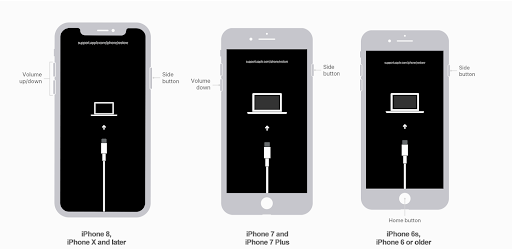 If the Apple logo appears, this means you held down the Side button for too long. You'll need to redo the steps.    
But if the screen turns blank and black without anything appearing on it, this means you've successfully put the device into DFU mode. As a confirmation, iTunes will pop a notification that a new device was detected in recovery mode.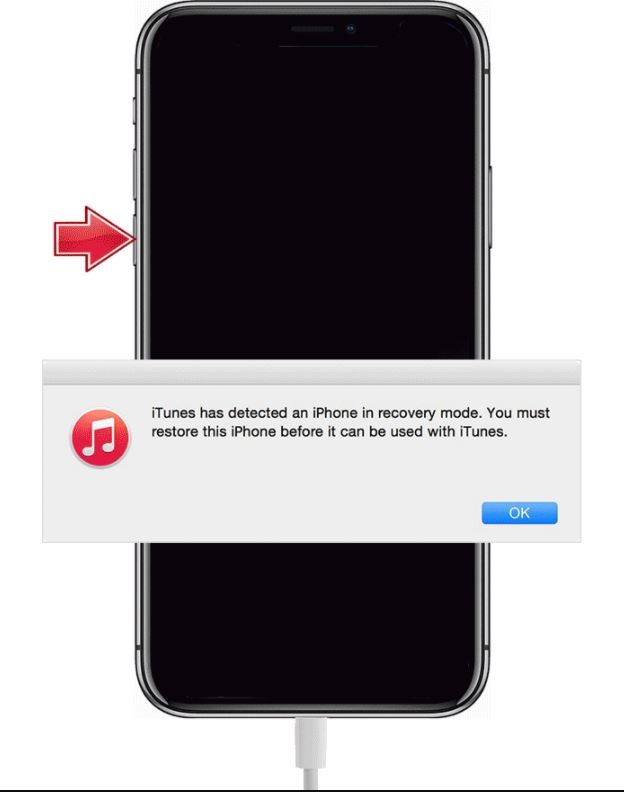 iTunes requesting you to
connect the device to iTunes
means you will have to restart the above processes.    
Part 2. Restore iPhone/iPad/iPod from DFU Mode Manually
Recommendation:




Safety:



Success Rate:




You can restore your iDevice in DFU mode in two ways. You can do so either manually or through the help of third-party apps. The instruction below is for how to Restore iPhone/iPad/iPod from DFU manually.
Step 1. Download and install the latest iTunes version.
Step 2. Switch off your Apple device.
Step 3. Connect the device to your computer using a data cable.
Step 4. Put your iPhone/iPad/iPod in DFU mode using the instructions in the previous section (if applicable to your device).
Step 5. Once iTunes pops up a notification asking you to restore your iDevice, select Restore and wait until the process is complete. After your iDevice restores through the DFU mode, it will restart automatically.


DFU restoring your iDevice erases data. So, if you have content and files you haven't synced to iCloud or iTunes, make a full backup of your device to iCloud and iTunes before you proceed with DFU restore. This will help prevent the loss of important data.    
Pros:  
Helps when the standard Apple recovery mode isn't useful.
It can interface with iTunes without installing the latest iOS firmware.
Cons:  
May brick your iDevice if anything goes haywire.
Getting into the mode can be problematic on some iDevices.
Part 3: Restore iPhone/iPad/iPod from DFU Mode Easily with WooTechy iDelock (iOS 15 Supported)
Recommendation:





Safety:





Success Rate:





iDelock is an all-in-one iOS unlocker and decrypter tool developed by WooTechy. WooTechy iDelock can help unlock Apple ID, unlock screen passcode for iDevices, and perform other iOS unlocking functions. Below are some features iDelock has to offer.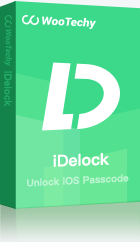 Features of Wootechy iDelock
Supports iOS devices running iOS 7.0 to iOS 15.

It's available on both Windows and Mac operating systems.

Has 6 unlock modes for removing various iDevice locks such as screen lock, Apple ID, and screen & time restrictions.
Watch this video to restore iPhone/iPad/iPod from DFU safely:
In the instructions to follow, we'll consider one of the iDelock's unlock modes: Unlock Screen Passcode. Very specifically, we'll focus on how to Restore iPhone/iPad/iPod from DFU using the iDelock's Unlock Screen Passcode mode.
Step 1. Open Wootechy iDelock and select Unlock Screen Passcode from the interface.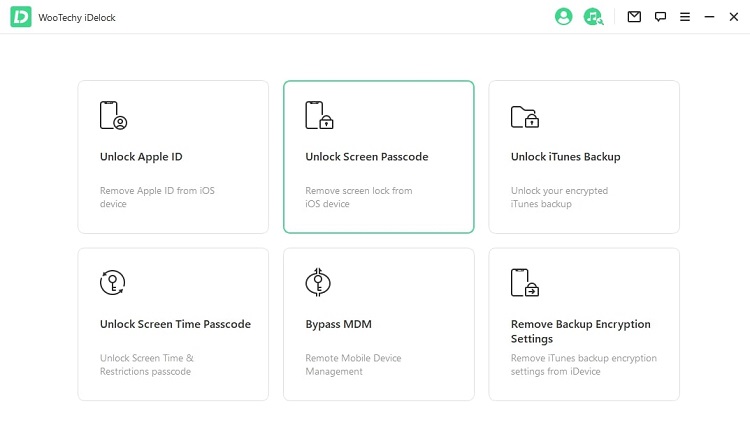 Step 2. Click Start. Then put your device in DFU mode, connect the device to your computer, and click Next.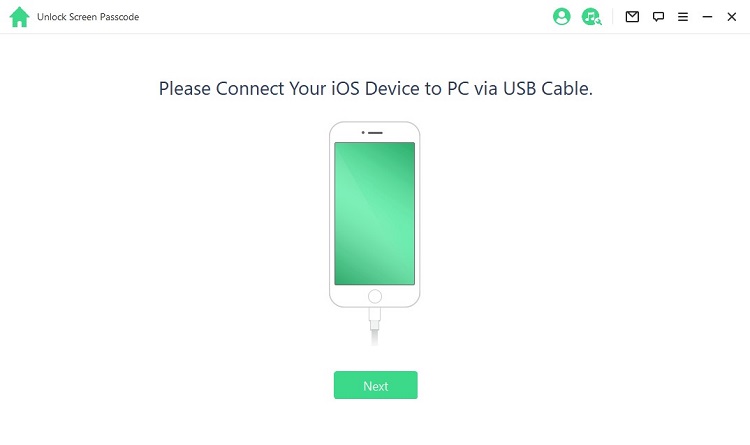 Step 3. On the next screen, Wootechy iDelock will automatically detect your iDevice model and provide you with an option to download its firmware. To do this, click Download. If the download option doesn't work, click Copy to download the firmware package in a web browser on your device. Or choose Select from the interface if you already have an iOS firmware package downloaded to your PC.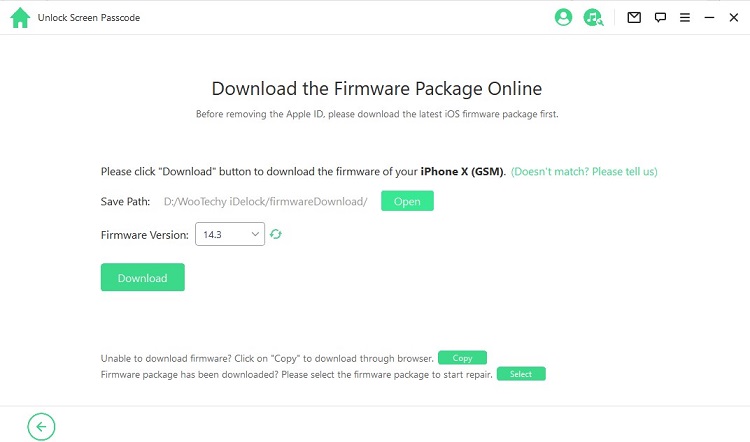 Step 4. Whatever option you choose, wait for the program to download and verify the firmware version. From the screen that follows, click Start to Extract.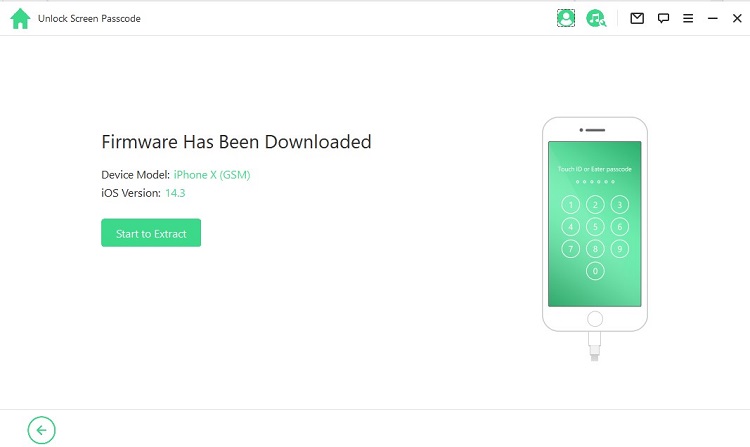 Step 5. Once the extraction is complete, click Start Unlock.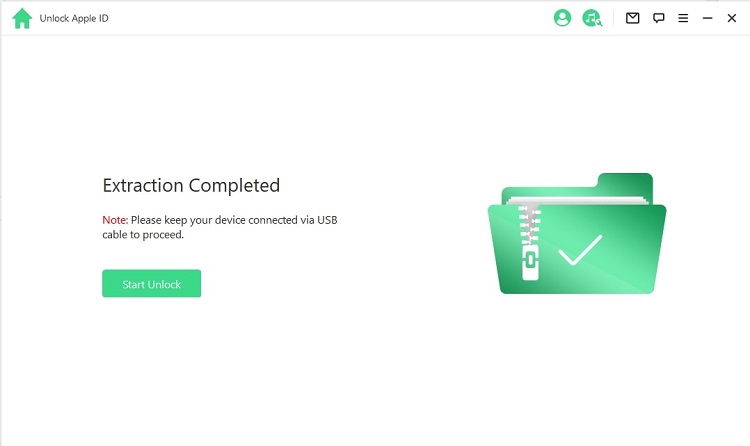 Step 6. Read and follow the instructions on the next screen and click Unlock.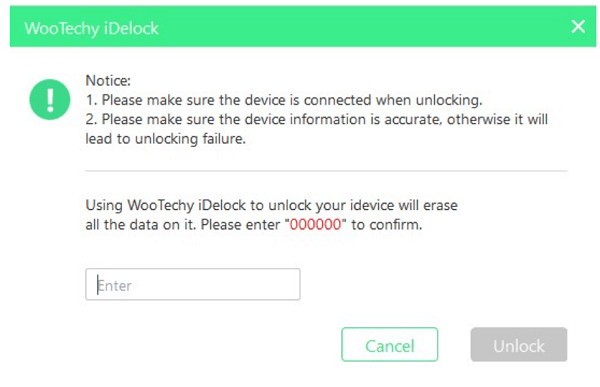 Step 7. iDelock will attempt to put your device in recovery mode. If that fails, the tool will guide you on how to put your iOS device model in DFU mode manually. All you have to do is choose your device model on the top bar and follow the instructions. See the image below for clarifications.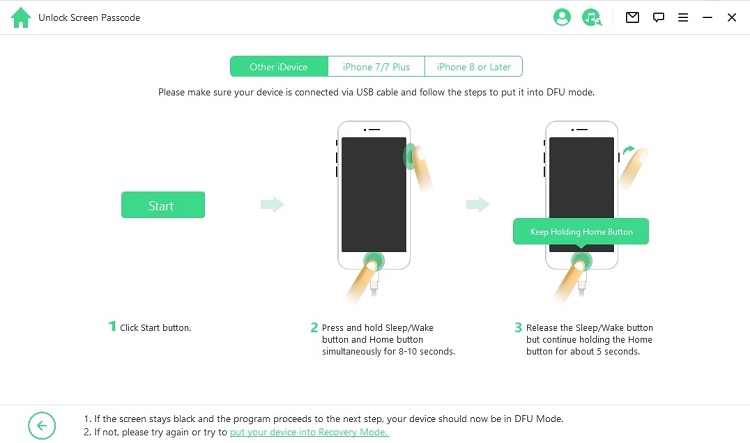 Pros of iDelock: 
Let you bypass 6 different types of Apple lock and security systems.
Has a clean and easy-to-use interface.
You can test the tool with its free trial package.
FAQs About How to Restore iPhone/iPad/iPod from DFU Mode
Below are answers to some of the questions many users who wanted to restore their device through the DFU mode are asking.
Q1:

How Do I Restore My iPhone from DFU Mode without iTunes?
To restore your iPhone to its factory settings from DFU mode without getting iTunes involved, you'll need an external iPhone unlocker tool such as Wootechy iDelock. Especially when you have forgotten your iDevice passcode or screen time passcode, you'll need a third-party app like Wootechy iDelock to DFU restore your iDevice.
Q2:

Does DFU Mode Erase iPhone?
Yes, restoring iPhone through DFU mode will erase modifications you made to unsynced content since your last iTunes sync. You may lose important data such as game states, notes, voice memos, and other files on your device. Therefore, ensure to make a full backup of your device (preferably to both iTunes and iCloud) before DFU restoring your device.
Q3:

When Should I Use DFU Mode?
Use iPhone DFU restore mode if the standard recovery is not useful. Perhaps your iPhone is stuck in a restart loop or the black Apple screen frequently appears and disappears, DFU restore your device if the standard restore option can't help solve this.
You could also use DFU to jailbreak your iOS device, install a previous iOS version, or unlock your sim card. You may need the support of a third-party app to get any of these functions.
Q4:

How Long Does It Take to Restore iPhone in DFU Mode?
On average, it should take 30 minutes to restore an iPhone with DFU. But note that how long the process takes depends on the amount of content and data you have on your device as well as the model and iOS version of your iPhone device.
Regardless of how long it takes, make sure your device has enough power or is connected to a power source throughout the DFU restore process.
Conclusion
This article has shown you how to restore iPhone/iPad/iPod from DFU both manually through iTunes and with the help of a third-party tool called WooTechy iDelock. Always make a full backup of your device before restoring in any fashion whatsoever. If you have any questions, don't hesitate to drop them below.