Managing screen time is essential in nowadays, especially when it comes to children's device usage. Apple's Screen Time feature empowers you to set limits and keep a check on your device's screen time, but what happens if you forget the passcode and there's no option for Forgot Screen Time Passcode? Don't worry; we've got you covered!
In this guide, we'll explore 5 effective methods to regain control when you find yourself locked out of Screen Time.
Part 1: Why is There No Optio for Forgot Screen Time Passcode?
If you're unable to find the option to reset your forgotten Screen Time passcode, you're not alone. This can happen due to various reasons:
Your device isn't linked to an Apple ID. The "Forgot Screen Time Passcode" option often relies on your Apple ID for verification and recovery.
If you're using iOS/iPad 13.4 version, then there might be no option fot " Forgot Screen Time Passcode"
If your device is part of a Family Sharing group, the "Forgot Screen Time Passcode" option may not appear. Only the Family Organizercan reset Screen Time passcode.
If you've set up certain restrictions or disabled Screen Time for your device, it can affect the availability of the passcode recovery option.
A glitch or software issue can cause Forgot Screen Time Passcode not showing up.
Part 2: How to Fix if No Option for Forgot Screen Time Passcode?
After knowing why there is no option for Forgot Screen Time Passcode, then we can dive into solutions to fix this problem. Here we have introduced top 5 ways to tackle this issue. Keep reading!
1

Unlock iPhone without Screen Time Passcode - WooTechy iDelock[No Data Loss]

If you forgot Screen Time passcode and can't find the option for Forgot Screen Time Passcode, WooTechy iDelock offers a reliable solution to unlock your iPhone.

iDelock, an iOS unlocking tool for iPhone/iPad/iPod, does more than just removing the Screen Time passcode without data loss. It also supports screen lock removal, MDM removal, and Apple ID removal.

iDelock is renowned for its high success rate in resolving lock-related issues, making it the trusted choice for individuals facing such problems on their iOS devices. Whether you need to regain access to your locked device or manage parental controls, iDelock provides a comprehensive solution for your iOS unlocking needs.

How to Use iDelock to Remove Screen Time without Data Loss?

Step 1: Begin by downloading and launching iDelock on your computer. Select "Unlock Screen Time Passcode." Next, establish a connection between your iPhone and the computer using a USB cable.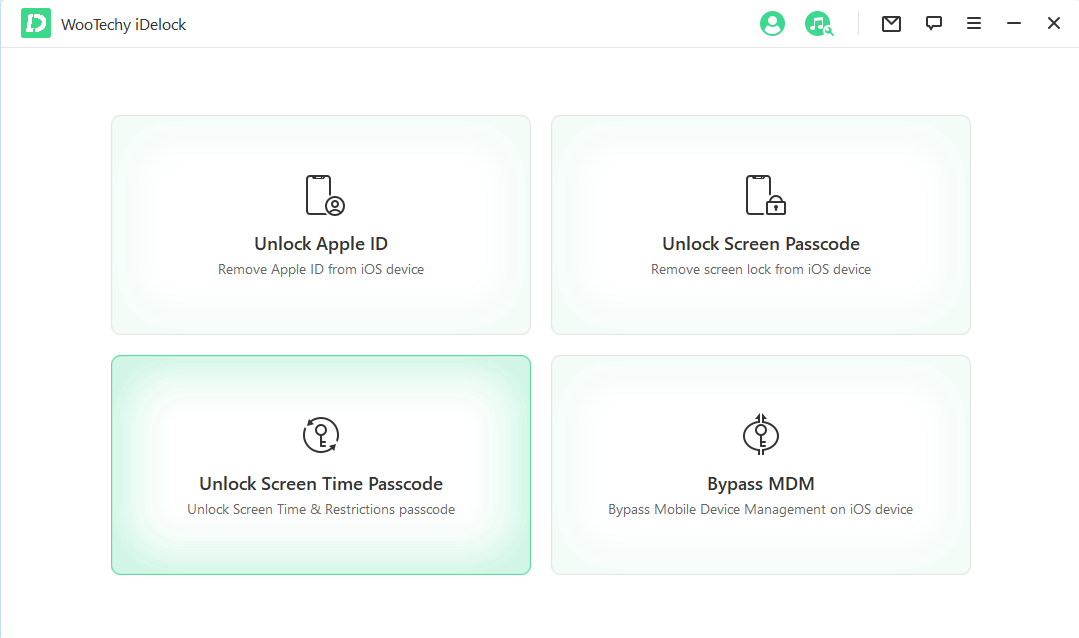 Step 2: At this point, you will encounter two options: "Set Directly on Device" and "Set through Family Sharing." Choose the option that aligns with your specific situation.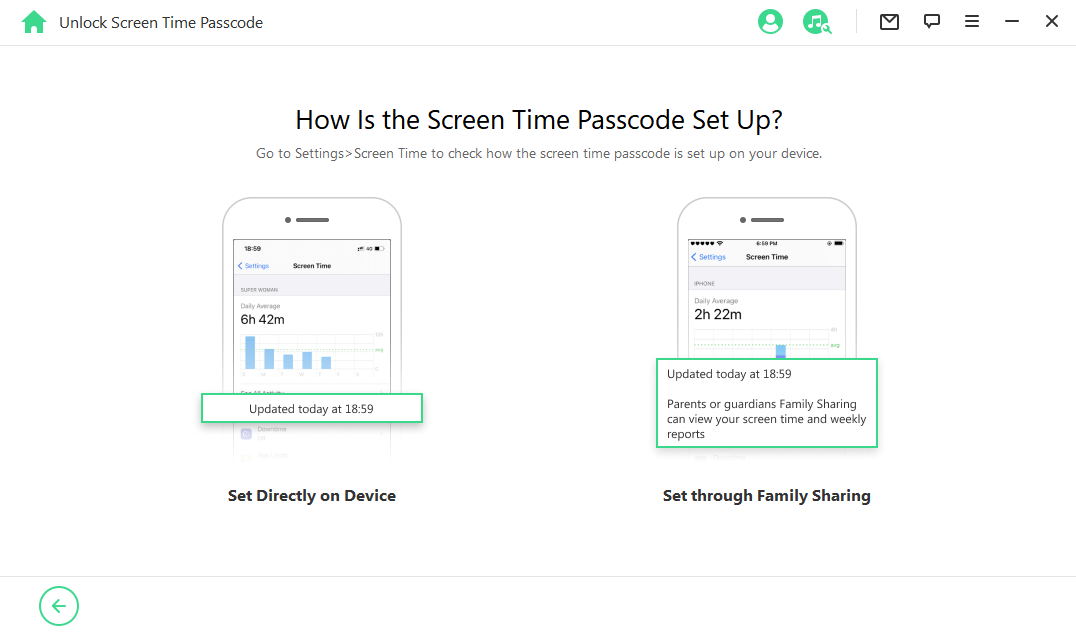 If you've set up Screen Time directly on your device, simply click on "Start," and iDelock will initiate the unlocking process.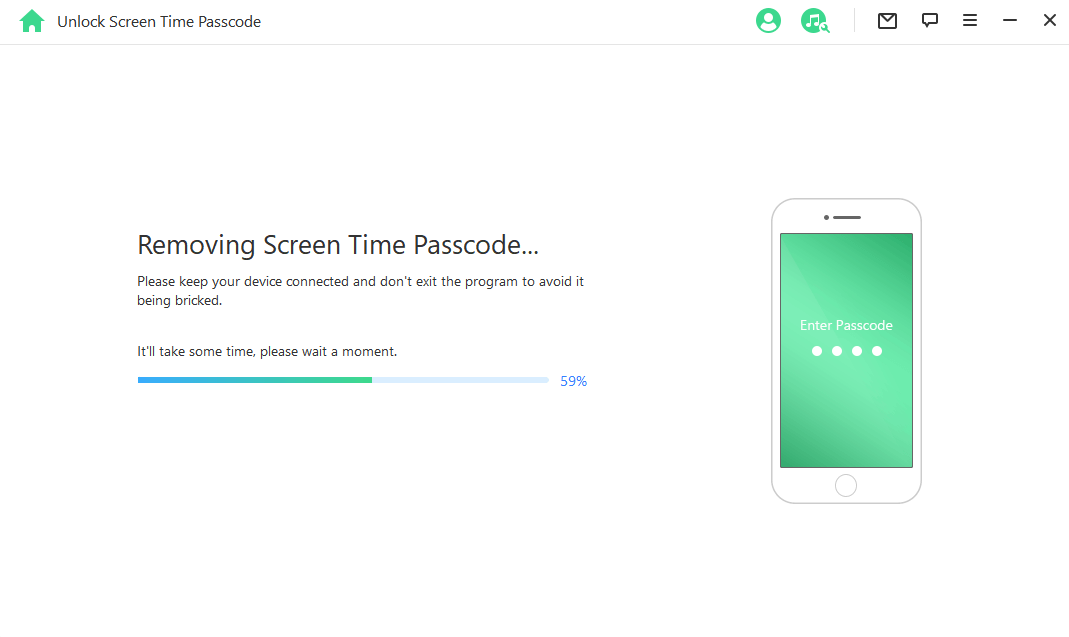 In cases where Screen Time is configured through Family Sharing and Find My iPhone is disabled on your iPhone, iDelock will promptly remove the passcode. If you have 2FA (Two-Factor Authentication) enabled, you will need to confirm your device status before proceeding. After verification, click on "Next."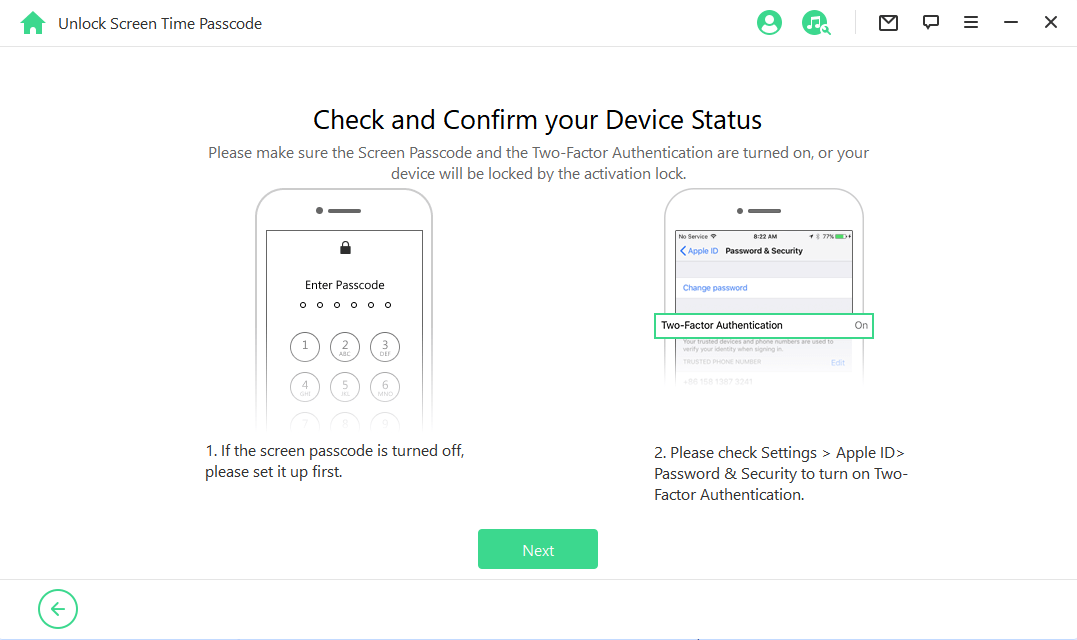 Step 3: After a few minutes, iDelock will successfully remove the Screen Time passcode from your device, allowing you to use your device freely and effortlessly.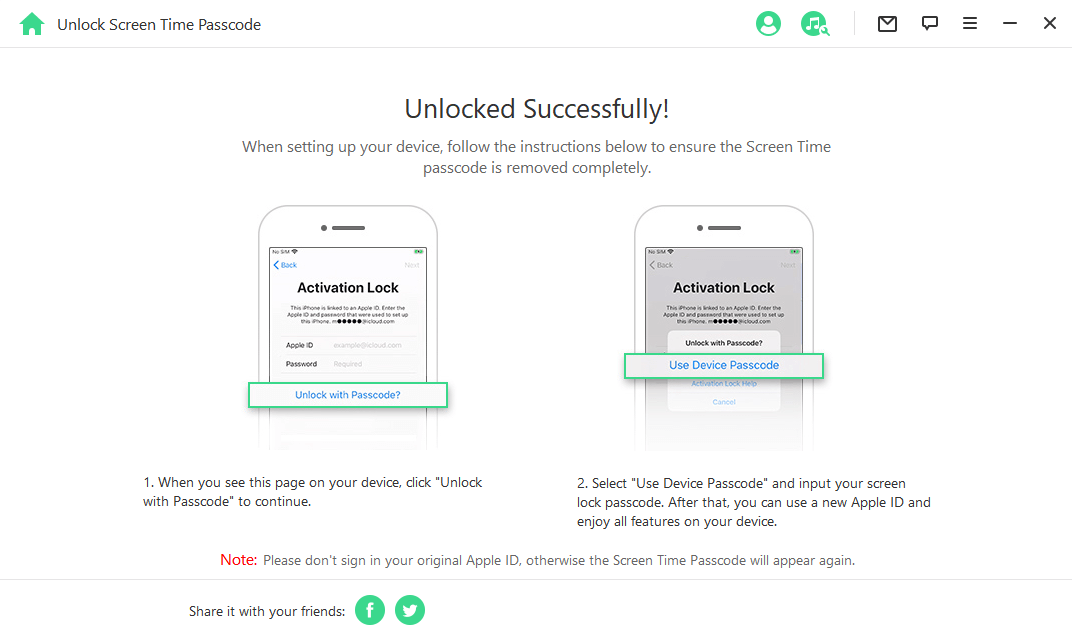 2

Update iOS Version

Keeping your iPhone or iPad up to date with the latest iOS or iPadOS version is crucial. This not only ensures you have access to the newest features and enhancements but also helps in addressing issues like a forgotten Screen Time passcode on iOS 12 or later.

Find the "Settings" app and scroll down until you see "General."

look for "Software Update" and tap on it.

If there's a new update available, you'll see an option to "Download and Install." Tap on this.

Enter your screen passcode or Apple ID password.

Tap "Install Now" to begin the update installation.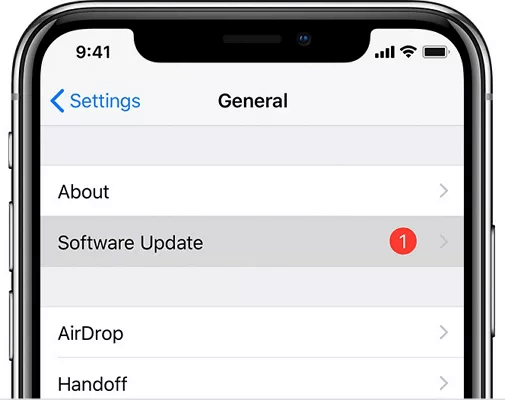 3

Use Parent's Device to Gain Access [Permission Needed]

If you find yourself locked out of your Screen Time settings due to a forgotten passcode, using a parent's device can be a valuable solution. This method is particularly useful if you've set up Screen Time for a child or family member.

When you've configured Screen Time for a family member, you can take advantage of the Family Sharing feature to manage and reset Screen Time passcodes. This approach requires permission but is an effective way to regain control.

On the parent's device, access the Screen Time settings.

Select the child's device from the list of family members.

Tap on change Screen Time Passcode and enter your passcode.

Then create a new Screen Time Passcode for it.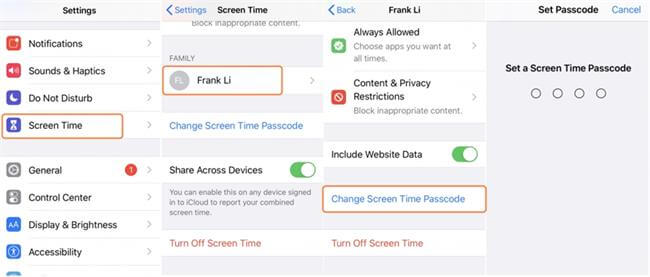 4

Use iTunes to Delete Screen Time Passcode [Data Loss]

When you've forgotten your Screen Time passcode and no other method seems to work, using iTunes can come to the rescue. Using iTunes can restore Screen Time locked iPhone to factory settings. However, it's important to note that this method also involves data loss. Here's how to use iTunes to delete your Screen Time passcode:

Use a USB cable to connect your iPhone to a computer that has iTunes installed. Ensure iTunes is updated to the latest version.

Access your device icon and navigate to the Summary tab where you'll locate the "Restore iPhone" option and click on it.

Choose the "Back up" option to create a backup of your device before proceeding with the restoration.

Then click the "Restore iPhone" button once more to initiate the process that will resolve the issue.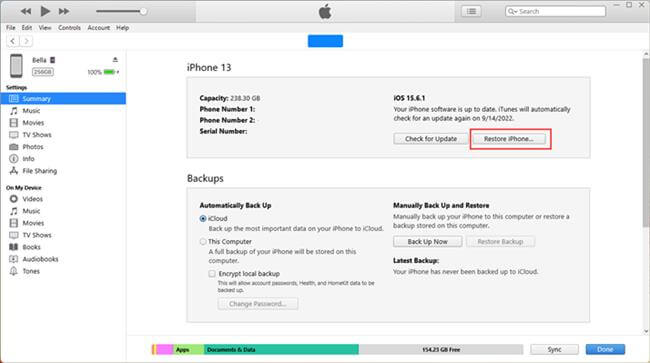 5

Erase iPhone to Remove Passcode for Screen Time [Data Loss]

If other methods fail or you're locked out of iPad or iPhone completely due to Screen Time settings, erasing your iPhone might be the only solution.

When to Consider Erasing

If you've tried various methods to recover your Screen Time passcode and none have worked.

You are locked out of Screen Time settings entirely.

Before proceeding with this method, ensure that you have a recent backup of your device's data.

Steps to Erase iPhone

Go to Settings > General > Transfer or Reset iPhone.

Click on Erase All Content and Settings to completely reset your iPhone, thus moving screen time passcode.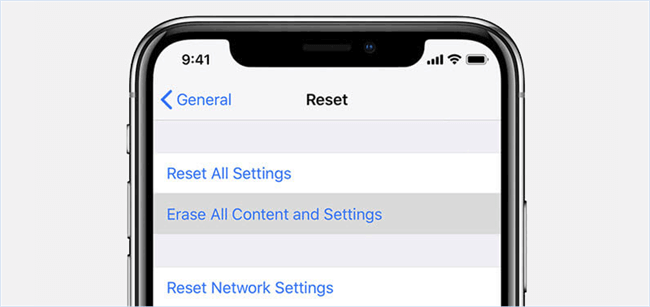 Conlusion
Finding yourself in a situation where you've forgotten your Screen Time passcode can be frustrating, but there are solutions available to regain control.If you want to remove Screen Time without data loss, then try iDelock which can do the job perfectly. Give it try!