Mobile Device Management on iPhone is used by organizations and companies to manage the device remotely. This is an excellent feature for the companies and schools, but it becomes troublesome for the users. As so important MDM profile is, it will be pretty annoying when users meet dozens of restrictions about it.
If you are alsofrustrated with the MDM profile, don't worry; we will help you remove MDM profile on iPhone and getting rid of the problem. In this article, you can know the best way to remove MDM from iPhone with 100% security and with much ease.
Part 1. What Is MDM and MDM Profile on iPhone?
Apple has introduced Mobile Device Management in its devices several years ago. MDM on iPhone allows the administrators to control the device remotely. For instance, you own an organization, and you want to give iPhones to your workers, but you cannot trust the device blindly and offer the device. So, you need to use MDM to manage the device remotely.
The administrator configures a MDM profile in the device. This MDM profile enables the administrator to control the device remotely and impose various restrictions on the user, such as the removal of apps, USB connection, cellular data, notification settings, wallpaper, file sharing, and screenshots.
If you need to remove the MDM, you need to remove the profile. Thus, profile plays an important role at the user's end.
Once the profile is set, the user cannot remove it if he does not know the passcode that was sent on the email. Moreover, the administrator can also restrict the user to remove the profile, and in this case, the profile can only be removed by the MDM server or professional unlocking tool.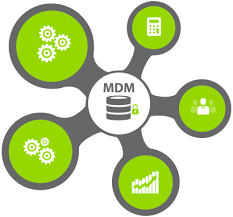 2. Is the MDM Profile Safe to Keep on iPhone?
From the user's end, the MDM profile is not safe to keep on the iPhone because it will have many restrictions that can make you frustrated. If you own the device, you must remove the MDM profile. To be more specific, the main restrictions include: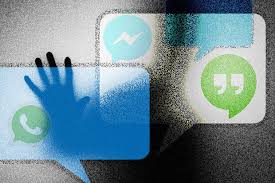 App Restrictions
The first restriction that MDM imposes is that the user cannot delete the applications. Moreover, users cannot download different apps, such as News, Podcasts, Game Center, iTunes Store, and many more. In iOS 14, the users cannot install or delete the App Clips. Even the existing App Clips are removed after the installation of the profile. This creates problems for the users.
Connection with Other Device
There can be restrictions on connecting the device with other devices. You cannot connect the device to your computer via USB. You cannot set up or configure nearby apple devices. The worst one is that it cannot be paired with an Apple watch.
Privacy
Mobile device management by Apple does not see your messages and photos, but it can still impose many restrictions that affect your privacy and what you like to do. There can be restrictions on media content. iCloud Photos and messaging. All these restrictions prevent you from doing anything you want, which indirectly invades privacy.
Part 3: Can You Remove MDM Profile on iPhone?
The administrator can also restrict the user from removing the device management profile. But if there is no restriction and you have the passcode in your email, you can use this method to remove MDM from your iPhone settings. This method is usually used by people who own the device but have the company MDM profile configured on it.
Before You Try to Remove MDM from iPhone:
Before making any changes, create a backup of your iPhone data through iTunes or iCloud for removing MDM might lead to data loss or a factory reset.
A stable internet connection is crucial for the MDM removal process, so make sure to have a stable Internet connection.
Make sure your iPhone has enough battery power to complete the removal process successfully.
Identify the MDM profile installed on your device. Note down any relevant information as this might be useful later.
Steps to Remove the MDM Profile in Settings
Step 1: Go to Settings.
Step 2: Search the General menu and tap on it.
Step 3: Look for Device Management and tap on it.
Step 4: If there is an MDM profile on your device, you will see it here.
Step 5: You will see the Remove Management button. Tap on it. Enter the passcode. Keep in mind that this is not the screen passcode or screen-time passcode; it is the MDM configuration passcode.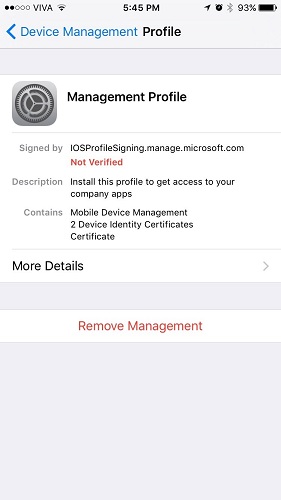 After entering the passcode, the MDM profile will be permanently removed. You can use the device without any restrictions. If you cannot remove the MDM using this method or you don't have the passcode, you can try the next method.
Part 4: How Do I Delete Managed Profiles on My iPhone? -- No Data Loss
If you don't have the MDM profile passcode and cannot try the first method, you must use WooTechy iDelock to remove MDM from iPhone. It is an excellent tool that can be used to bypass various locks from iPhones, iPads, and iPod Touch. It has a high success rate and can help you get rid of the problem in no time.
Reasons to Choose iDelock: Remove MDM Profile on iPhone With 1 Click! [No Data Loss]
No matter you are locked out of the MDM screen or your device is managed and supervised by other orgnizations, iDelock can help you bypass it.

Remove various iDevice locks, such as hacking screen time, removing screen lock, bypassing remote management lock on iPhone/iPad and more.

It works for all iOS versions and iPhone models, even the latest iOS 16 and iPhone 14.

Within a few clicks and minutes, you will be able to remove your device's MDM profile instantly.

It is a simple tool, and anyone can use it without any experience or knowledge.
Video Guide to Remove MDM Profile from iPhone:
Steps Guide to Remove MDM from iPhone Without Password Using iDelock
Step 1: Launch the iDelock on your computer. It is a versatile tool because it can be used to remove MDM, Apple ID, screen passcode, and unlock iPhone with emergency call screen. Therefore, you will have 4 options on the screen. For removing MDM, you need to click on Bypass MDM.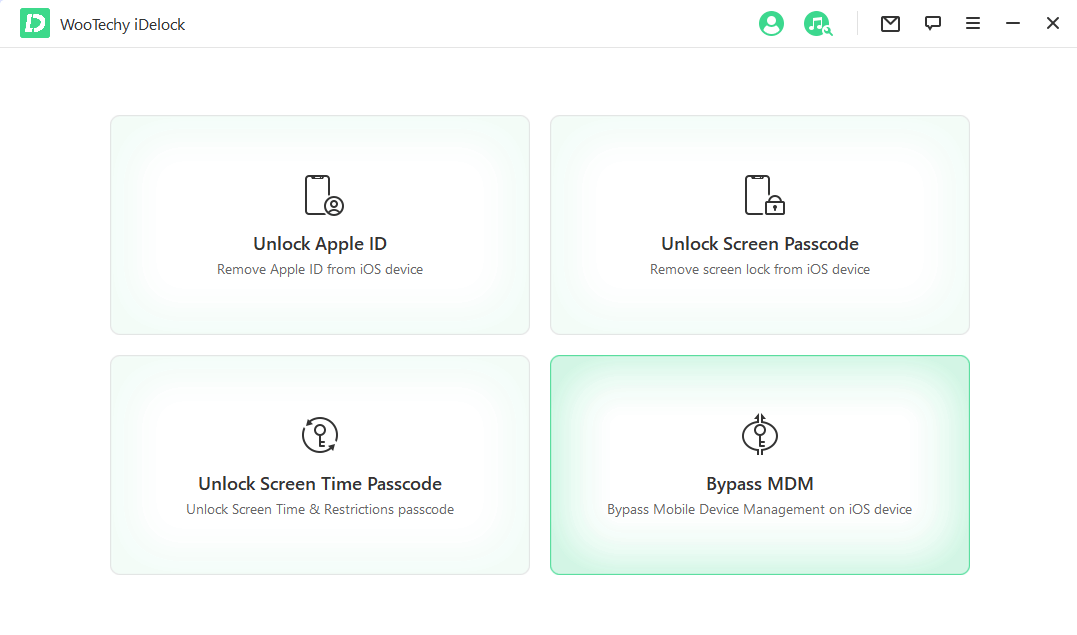 Step 2: Connect the iPhone to the computer using a USB cable. Then trust it if you have not done that before.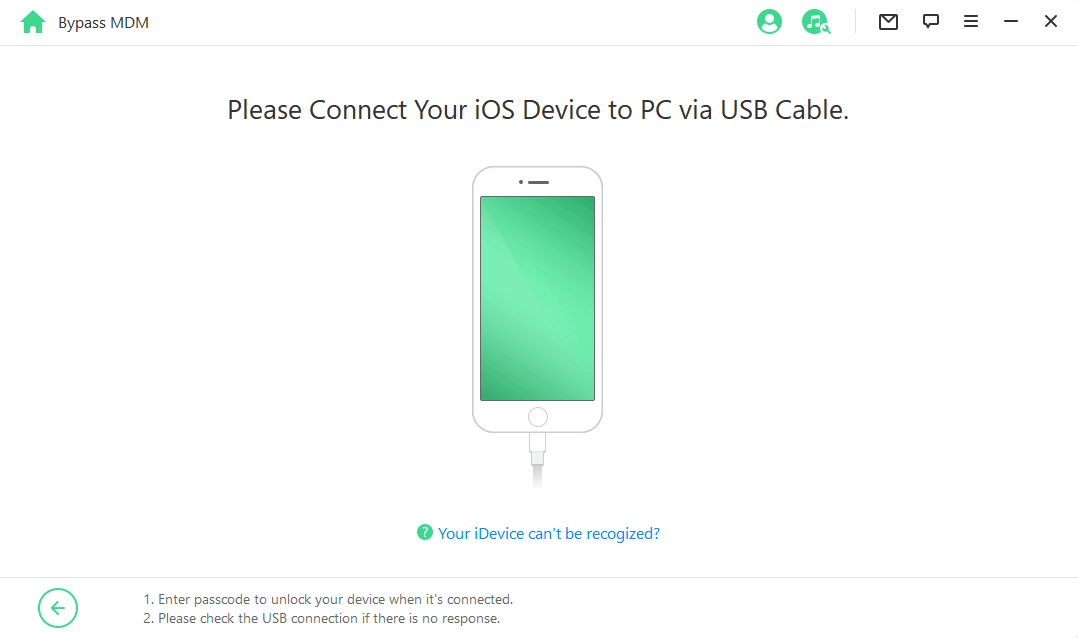 Step 3: You'll have 2 options to choose based on your situation.
If you are locked out of the MDM screen now, choose Bypass MDM.

Then click Start to Bypass. You'll see a pop-up window. Click on Already Done after making sure your device is on MDM screen now.

Then iDelock will begin bypassing the MDM profile on your iPhone. It will only take several minutes and then you can see the successful message.
However, if your device is supervised and managed by other orgnizations, you need to select Remove MDM.

On the next interface, click on Start to proceed.

iDelock will begin removing the MDM profile on your iPhone. Please wait patiently.
Part 5: How to Remove MDM from iPhone via Jailbreaking?
Jailbreaking is the process of removing software restrictions imposed by Apple on iOS devices, allowing users to access the device's file system and install third-party applications not available on the App Store. By jailbreaking your device, you can bypass MDM and regain access to your iPhone or iPad. Here are the steps:
Install "Filza" and jailbreak your iPhone.
Using "Filza," navigate to the following directory: /var/containers/Shared/systemgroup.com.apple.configurationprofiles/Library/ConfigurationProfiles/
Locate and delete the "MDM" files found in the directory mentioned above. Be cautious not to delete any other essential system files.
After deleting the MDM files, restart your iPhone or iPad to apply the changes successfully.
Pros
Remove any restrictions imposed by MDM, giving you complete control over your iPhone or iPad.

Enjoy a vast selection of apps and tweaks not available on the official App Store, expanding your device's functionality.
Cons
Certain jailbroken apps and tweaks may run continuously in the background, consuming more battery power than usual.

Jailbreaking allows the installation of unvetted third-party apps that may compromise your data and privacy.

Mistakes during the process or accidental deletion of critical files could lead to data loss or render your device unusable.
Part 6: FAQs About Removing MDM Profile from iPhone/iPad
Now you have known the top effective method to remove MDM profile on iPhone without causing any data loss. Suppose you may want to know more about this problem, the following is the top hot questions and answers about it.
1. What can Apple MDM see?
MDM is set on mobile devices to impose some restrictions. Many people think it can read messages and see/delete photos; however, this is incorrect. MDM does not see your messages or Photos app. But it can restrict file sharing and the use of iCloud Photos. Thus, it does not play with your privacy.
2. What's the difference between MDM configuration profiles and MDM remote management?
MDM remote management is a solution that allows the administrators to configure and control the device remotely. However, this only works on the device that has the MDM configuration profile. Thus, the profile contains the information of restriction, credentials, and settings. The administrator must install the configuration profiles to achieve the MDM remote management.
3. What would happen after I remove MDM profile on iPhone?
When you remove the MDM on iPhone, you lose MDM control, app and configuration restrictions are lifted, and there may be data loss. Additionally, access to organization resources, such as email and documents, may be revoked.
4. Can jailbreak remove MDM profile on iPhone?
Yes, jailbreaking an iPhone can potentially remove the Mobile Device Management (MDM) profile. Jailbreaking allows users to gain root access to the iOS system, which enables them to install unauthorized apps, modify system files, and remove certain restrictions imposed by Apple.
5. Why does it say "no option to remove MDM profile"?
If you see the message "No option to remove MDM profile," it likely means that the Mobile Device Management (MDM) profile on your iPhone is either installed as part of a supervised mode configuration or is being enforced by an organization, and therefore, it cannot be removed by the end-user.
6. Can MDM be completely removed?
Yes, of course. with iDelock - MDM profile removal tool, you can completely remove MDM on your iPhone or iPad with a few clicks and get your device back!
7. Does iDelock support iOS 15/16 on iPhone 14 series?
iDelock supports all iOS versions for removing MDM profiles, including the latest iOS 16. If you are still worried about compatibility, you can install the free version and check the compatibility of the device. You can buy the license when you are satisfied with this tool.
Summary
We understand that MDM can create many problems for the users. If the user has the device and the passcode, he can easily remove the MDM lock and profiles from iPhone. We have discussed the several methods to remove the profile, again we recommend WooTechy iDelock because you can remove the MDM from iPhone without knowing the passcode.
And it is a beginner-friendly tool and works well on all iOS versions including the iOS 16. You can use it on any iPhone and remove the MDM profile in no time. Just download and give it a try!