People usually use passcode security on their iPads because it keeps intruders away from the device. However, it can be troublesome if the user forgets the passcode. In this situation, the user cannot unlock the device or use it without entering the passcode.
Fortunately, there are some ways you can bypass the passcode and wipe a locked iPad to factory settings. In this article, we will tell you how to wipe a locked iPad without a passcode; we will explore different methods. After reading this article, you will be able to get rid of this problem without any hassle. Let's start the discussion.
Quick Answer: What Can I Do If I Forgot My Locked iPad Passcode
Imagine you have just changed your passcode, but you forget it after some time. It often happens when people change their passcode with a number that they cannot remember. Entering a wrong passcode will create more problems. This is a miserable situation that cannot be tackled without any proper guidance, software, or tool.
Sometimes, kids also change the passcode of their iPad and forget the passcode. No one can use the device without a passcode, so this is also a big headache that must be tackled as soon as possible.
People also buy second-hand iPads online. Sometimes, when they receive the device, they see a passcode requirement on the screen. The owner of the iPad had set a passcode, but they don't know it. Thus, they really need to bypass the passcode in this case because they cannot use the device without it.
All the above scenarios require bypassing the passcode and resetting the device to factory settings. You can do it using the following ways:
1. Using iDelock

2. Using iTunes

3. Using iCloud
All the above methods are useful for bypassing the passcode and wiping a locked iPad to factory settings. You can do all of them at your home without taking help from any professional. However, all of them have some limitations, pros, and cons. We will discuss all these methods in detail so that you can easily use any of them to unlock your iPad.
If you have accidentally bought a stolen iPad, then it is better to contact the respective authorities. It is not recommended to bypass the passcode. So, if you have a stolen phone, take it to the concerned authorities.
Method 1: Wipe/Reset Locked iPad without Passcode via Professional Tool – iDelock (iOS 15 Supported)
WooTechy iDelock is the best tool for wiping a locked iPad without any passcode. You don't need Apple ID/password or anything else. But if Find My iPad is enabled on your device, then Apple ID and password are necessary. This method can work in all cases, and there are no limitations.
Features of iDelock:
1. iDelock allows you to wipe your iPad within a few clicks. You don't need to spend too much time, and you can do it on your own. Just download the tool and get started. Your iPad will be reset to factory settings in no time.

2. Even if you have never reset any disabled phone or iPad before, you can do it without any hassle. iDelock is a simple and beginner-friendly tool.

3. iDelock is also compatible with all iOS versions, including the latest iOS 15. You can also use the free version of iDelock to check the compatibility of your iPad.

4. It permanently removes the passcode from the device and installs the latest iOS version. Your device will be reset without any help from a professional.
Watch Video Tutorial of how to wipe locked iPad without passcode in 2021
[Video Transcript]
Before you use iDelock, you must know that it can remove the passcode of your device; however, you will lose all data on your device. You also need to keep your phone connected during the process; otherwise, you will have to start the process again.
There are no prerequisites and limitations for using iDelock; you can use it to wipe any iPad. Let's have a look at the step-by-step method of using it.
Step 1. Launch iDelock on your computer. You will have six options on the screen. For wiping the iPad without the passcode, you need to click on "Unlock Screen Passcode".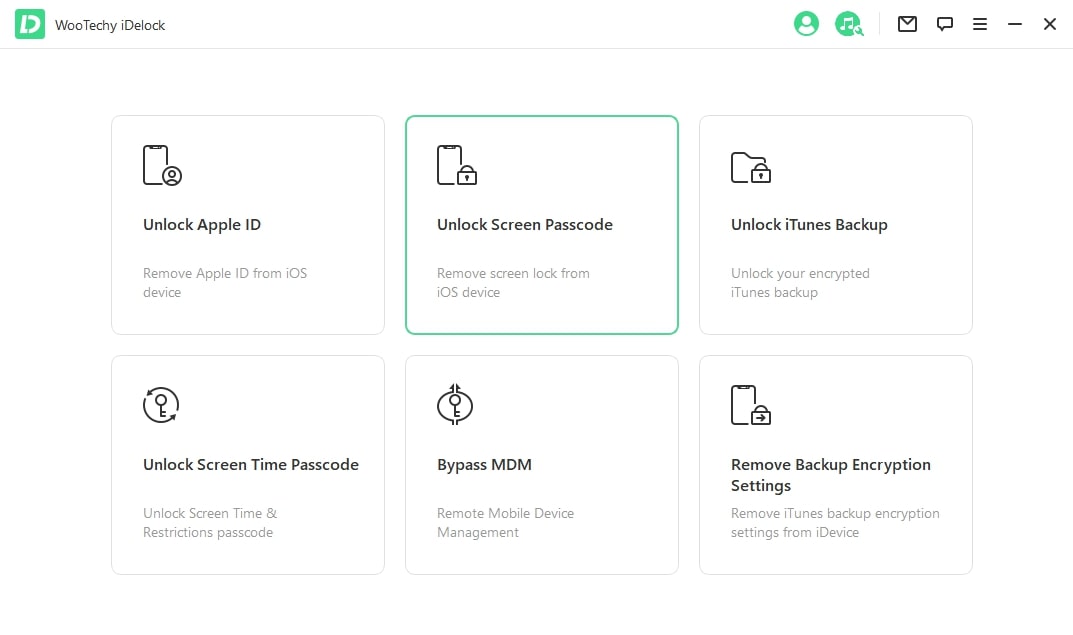 Step 2. Click on Start. Now, you need to connect your iPad to the computer via USB cable. After connecting the device, click on Next. If your device is not recognized, put your device in the DFU/Recovery mode.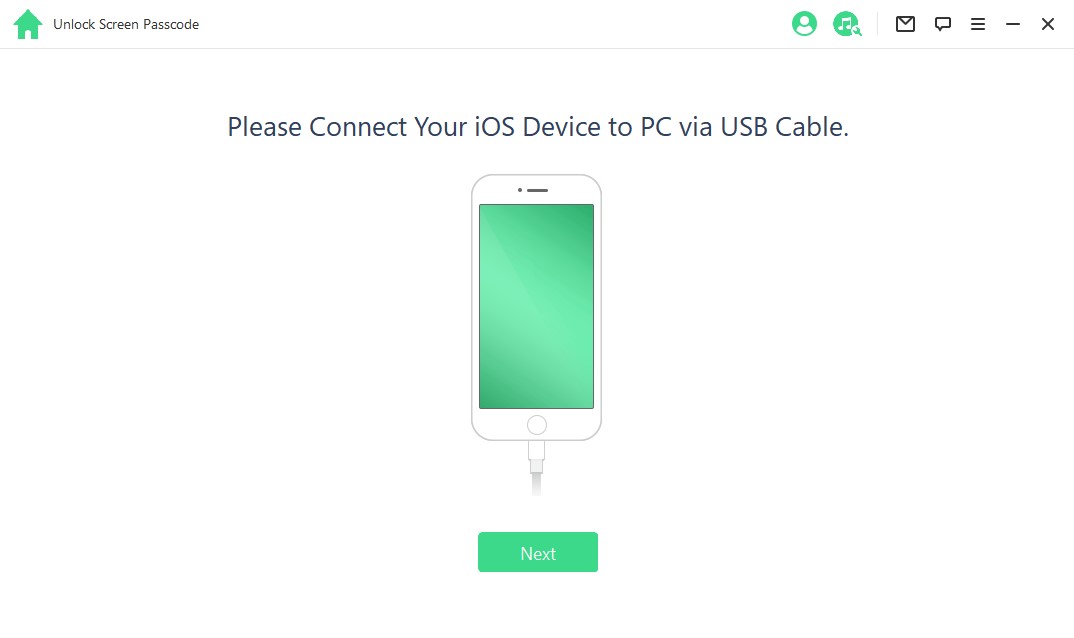 Step 3. iDelock will detect your device model automatically. You can select the firmware version as well. Click on Download. The firmware will be downloaded within a few minutes.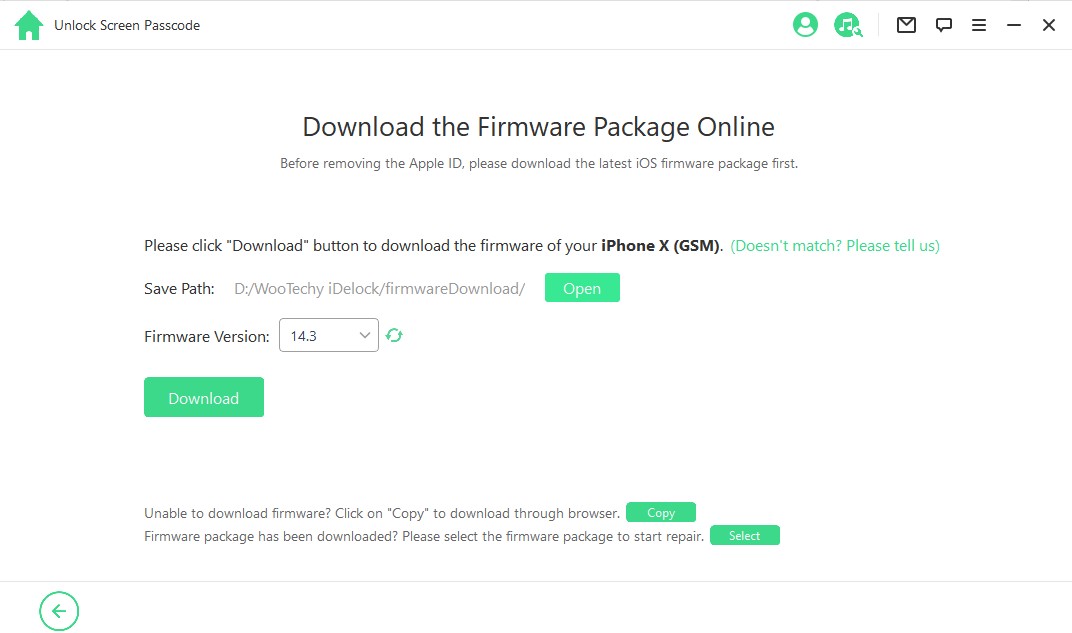 If it does not download, click on Copy. Paste the link to a browser and download it. If the firmware package is already downloaded, click on Select and select the downloaded file.
Step 4. After downloading, click on Start to Extract. Wait for it, and the file will be extracted.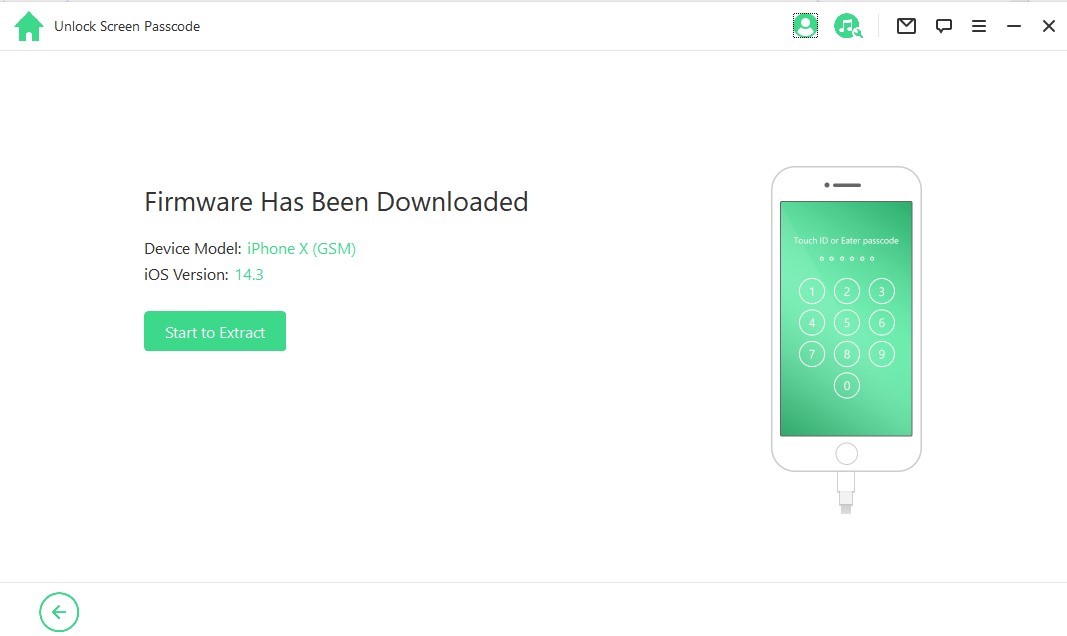 Step 5. After extraction, click on Start Unlock. This will start the process of unlocking. iDelock will ask for confirmation. You need to enter "000000" to confirm. Click on Unlock.
If your device does not enter into recovery mode, iDelock will help you put your device in DFU/Recovery mode. You will have different methods for different devices, and there will be step-by-step instructions. Select your device, and you will be guided with the steps. If your device does not enter in the DFU/Recovery mode or proceed to the next step, click on Put Your Device to Recovery Mode.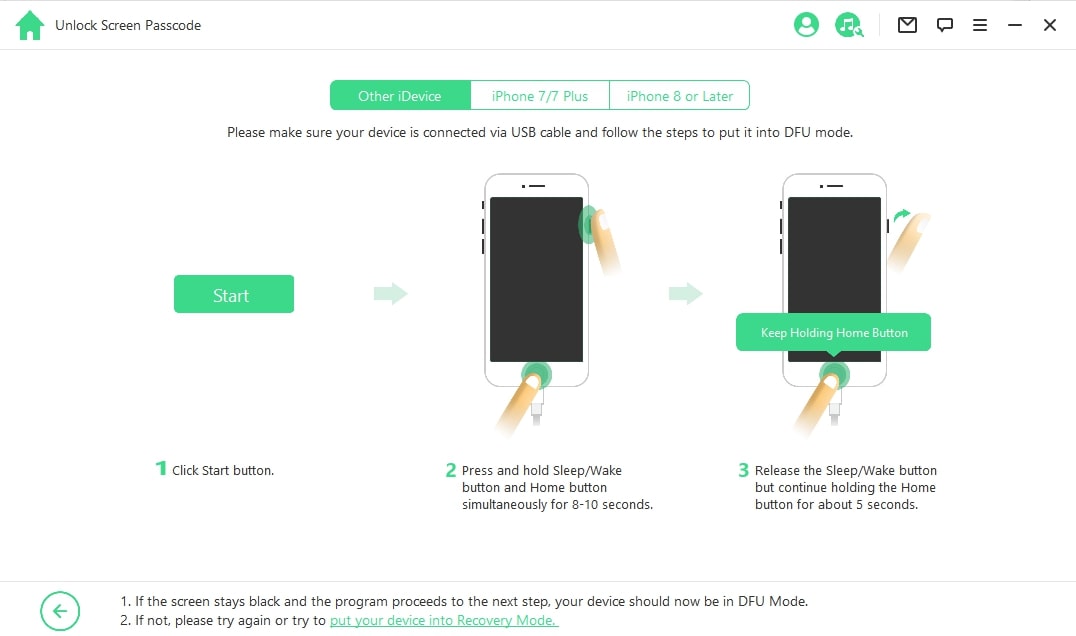 Step 6. Once your device enters the removing screen lock stage, you only need to wait for a few minutes. After that, you can use your device.
Method 2: Wipe Locked iPad without Password using iTunes
If you don't want to use any third-party tool or software, then this method is the best one. You can reset your device and remove the passcode using iTunes, but this method has some limitations and a prerequisite.
Prerequisites:
The only prerequisite for this method is that your device must be synced with iTunes. If you have ever done it before, you can use this method. Otherwise, you need to use Method 1.
How to Wipe a Locked iPad Using iTunes
Step 1. Open your computer and check the version of iTunes. If you have the latest version of iTunes, you are good to go. Otherwise, you need to update iTunes first. It is important because older versions of iTunes might not work on your device. Therefore, update it first to make everything quick and easy.
Step 2. Connect your iPad to your computer using the USB cable. Now, open iTunes on your computer. The device will be detected automatically.
Step 3. iTunes will show the details of your device. You will see the device name and other details. iTunes can help you restore your device. Look for the "Restore iPad…" option and click on it.
Step 4. A confirmation dialog box will appear. Click on the Restore button. If your iPad has an older version, it needs to be updated to the latest version, and then you will see the Restore and Update button. You need to click the option that appears to you.
Step 5. Another dialog box will appear. Click on Next, and then click on Agree to accept the terms and conditions.
Step 6. iTunes will download the required software for your iPad. Then it will start the restoring process once the download is complete. It will take a few minutes.
Step 7. iTunes will give two options: Set up as New iPad or Restore this Backup. You can reset the device to factory settings, or you can restore the backup if you have ever created it in the past. To wipe the iPad, select Set up as New iPad and click on Continue. Your device has been restored to the factory settings; you can set it up as you set a new iPad.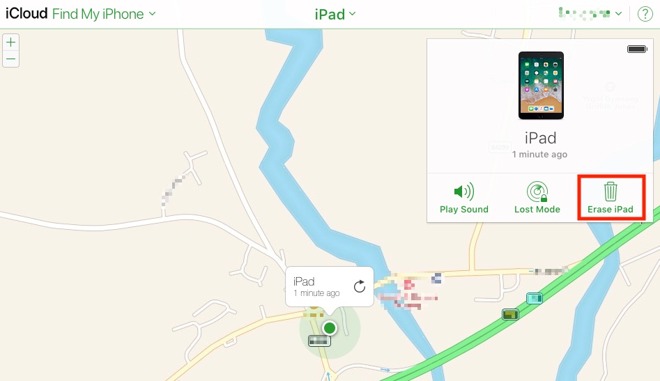 Method 3: Unlock iPad without Passcode using iCloud
iCloud is also the best option to wipe your iPad to factory settings. You can use this method on any computer or iPhone/iPad. It is the simplest method to reset the device; however, it also has some prerequisites.
Prerequisites:
To use this method, there are the following prerequisites.
Find My iPad should be enabled on your device. If you have ever enabled it in the past, you are good to go. Otherwise, you need to use Method 1.

You must know the Apple ID and Password because you will need them to log in to your account.
How to Wipe an iPad Without Passcode Using iCloud
Step 1(If you are using iPad/iPhone). You need Find My iPad/iPhone application on your device. Install it and Open it. Log in with your Apple ID and password.
Step 1(For computers). Open any browser on your computer. Open iCloud.com. Enter your credentials and log in to your account.
Step 2. Go to the Find My iPad/iPhone section. Click on All Devices. You will see all devices connected to your Apple ID. Select the iPad you want to wipe or reset.
Step 3. There will be three options: Play Sound, Lost Mode, and Erase iPad. Since you need to wipe your iPad, click on Erase iPad.
Step 4. Enter the credentials again. The process will start automatically, and your iPad will be reset within a few minutes.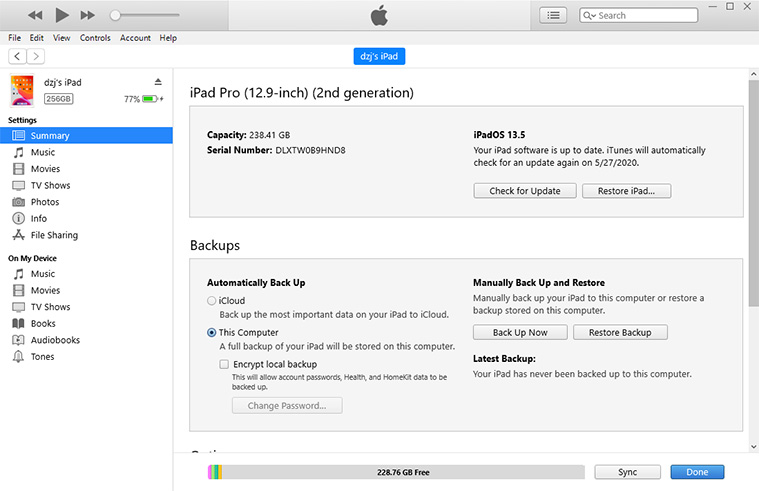 Frequently Asked Questions about Locked iPad
What is the difference between passcode and a password on an iPad?
Passcode refers to a four-digit or six-digit number that is used to unlock the screen of an iPad or iPhone. On the other hand, a password refers to a combination of letters, numbers, and special characters. It is used for Apple ID.
What happens if you keep entering the wrong passcode on the iPad?
If you keep entering the wrong passcode, your iPhone will be disabled for one minute after six consecutive wrong attempts. This time will increase with your attempts. After the 7th attempt, the iPad will get disabled for 5 minutes. If you enter the wrong password again for the 8th time, the device will be disabled for 15 minutes. After nine wrong attempts, it will be for one hour. Finally, the device will be completely disabled after the 10th attempt, and you will have to connect it to iTunes to enable the device.
How many times can I try an iPad passcode?
You can try the wrong passcode five times. After that, the device will be disabled for some time. You can enter the passcode again once the time expires. The time will increase with the increase in wrong attempts. After the 10th attempt, your device will be disabled until you connect it to iTunes.
Why is My iPad Asking for Passcode after Factory Reset?
If you have never used a passcode and the iPad is asking for a passcode, you can try default passwords. It often happens after a factory reset. The default passcode might be activated on your device. You can try 123456, 000000, 1234, or 0000. You have limited attempts, so enter only these passcodes carefully and do not make any mistakes. If you cannot unlock your iPad, you need to use iDelock to get rid of the passcode.
Why is my new iPad asking for a passcode?
New iPads ask for a passcode because there is a default passcode activated on new devices. You need to enter the default passcodes that are 123456, 000000, 1234, or 0000. Any one of them will surely work for you. Once you unlock the phone, make sure to change the passcode. Moreover, you must not try again and again because your device could be disabled. Just try the default passcodes once.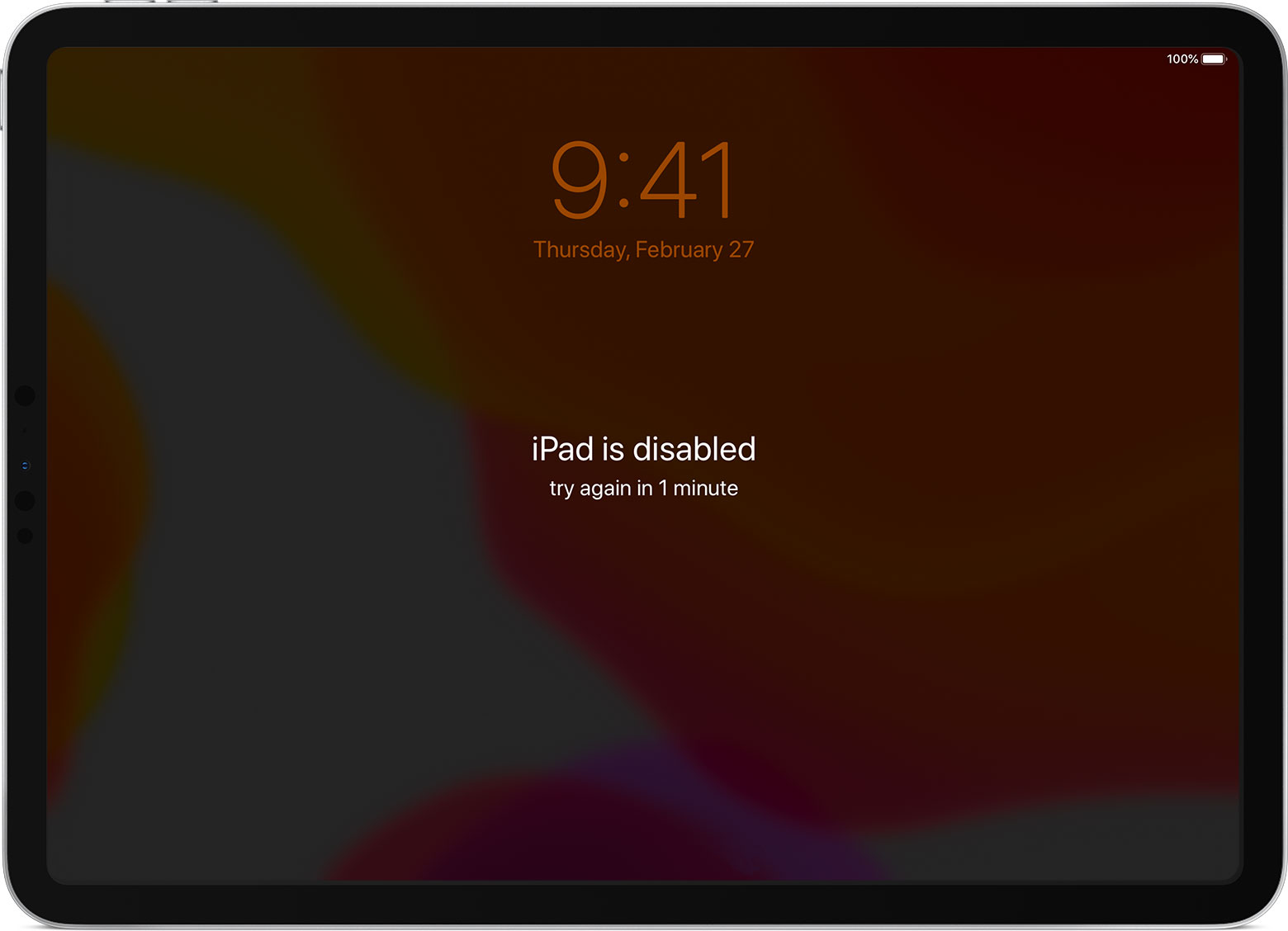 Final Words
When people forget the passcode of their iPad or iPhone, they need to bypass it and reset their device. Resetting means to wipe a locked iPad to factory settings. You need to find a way to reset the device without a passcode. We can understand how problematic the situation is when you forget the passcode. Therefore, we have explained three methods to reset an iPad without a passcode. You can use any method that is suitable for you. All methods have their prerequisites and limitations.
We recommend WooTechy iDelock because it is the best tool that can work in all conditions. You can easily wipe your locked iPad with it without any experience or expertise.