User Problem
Since Checkra1n released the 0.12.1 version, many iOS jailbreaking fans reported the problem that Checkra1n jailbreaking on iOS 14.2 devices with screen lock or in disabled status will fail.
In this article, we will continuously update some solutions to jailbreak failure with Checkrain.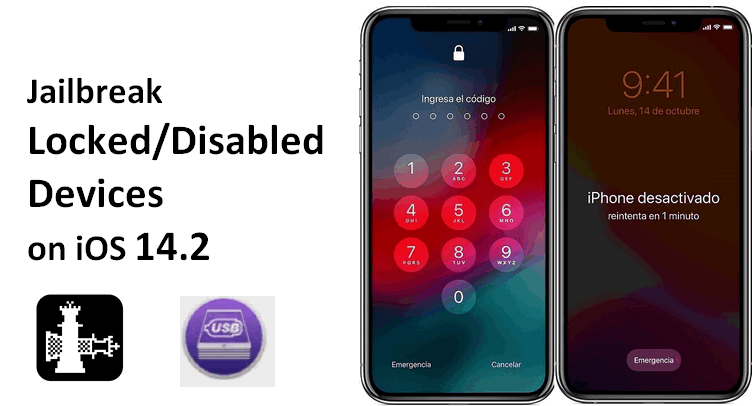 The splution introduced below only supports macOS High Sireea 10.13 - Mojave 10.14. Windows OS is not supported.

full support for A9\A10X devices - iPhone 6\6 plus\6s\6s plus\7\7plus, iPad (2018, 6th generation),iPad (2019, 7th generation), iPod touch (2019, 7th generation)

Not support A11 devices - iPhone 8\8 plus\X. After jailbreaking A11 devices, do not set Passcode, Touch ID, Face ID, or password for your lock screen.

According to our tests, the jailbreaking for iPhone 5S will fail using this method. If you are using iPhone 5S, please jailbreak it on a Mac.
Preparations for Jailbreaking Locked/Disabled iPhone on iOS 14.2
The following files are needed for jailbreaking iOS devices on Windows:
Detailed Steps for Jailbreaking Locked/Disabled iPhone on iOS 14.2
2.1. Jailbreak with Checkra1n 0.12.0 Official Version
Launch Checkrain and Terminal app on your Mac computer.
In the Terminal window, enter "cd" and drag the "MacOS" folder into the Terminal window.


Go to
"Finder > Applications > Checkra1n"
, right click "Checkra1n" and you'll see the MacOS folder in the "Contents" folder.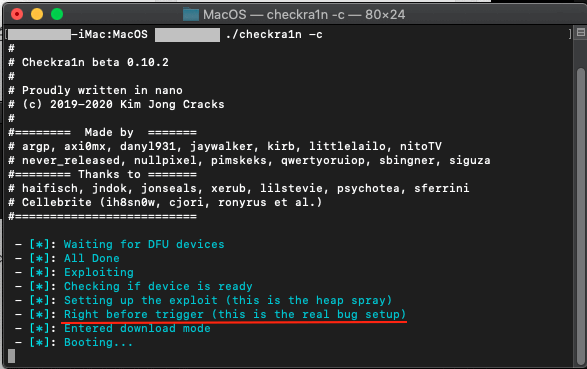 When the "this is the real big set up" sentence appears, quickly press the buttons given below to put the device into the Diagnostic Mode.
Here is how to put your device into the Diagnostic Mode:
For iPhone SE /6S/ 6SP, press the Back button and the Volume Up button simultaneously for 25 seconds

For iPhone 7/7P/8/8P/X, press the Volume Up button and the Volume Down button simultaneously for 25 seconds
When this is done, you'll see "All Done", then move to the next stage.
2.2. Revise the Jailbreaking with MinaUSB
Launch the MinaUSB tool and click "Patch USB Restrict".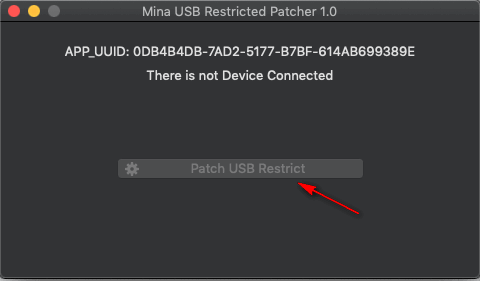 Wait for a while until the software shows "Successful".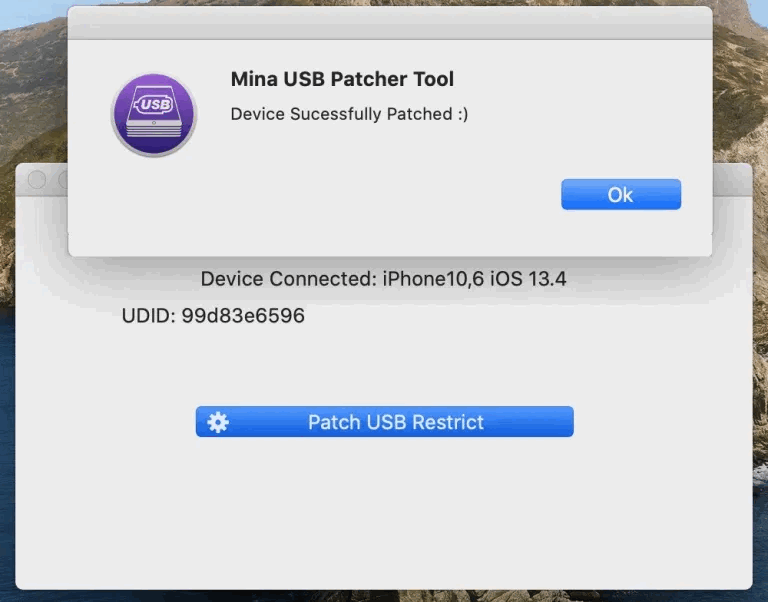 2.3. Finally Jailbreak with Checkra1n 0.12.1 Official Version
Now launch Checkrain 0.12.1 official version. Follow the normal instructions till the jailbreaking completes.
Remove iCloud Activation Lock Without Passwords
Even though you have successfully jailbroken your iPhone, the iCloud lock adds additional restrictions to your device. Your device still needs to be activated. WooTechy's iCloud activation Lock bypass tool does this process for you. Before the activation lock bypass process is started, the tool checks if your device is already jailbroken.
Features of iSalvor:
Automatically download a jailbreak tool to jailbreak your iCloud locked iPhone.

Remove iCloud activation lock with simple clicks.

Login a different Apple ID after bypassing iCloud activation.

Your device won't be erased or tracked using the previous iCloud account.

Support iPhone 5S to iPhone X running iOS 12.0 to iOS 14.8.
Steps to Bypass iCloud Activation Lock on iPhone
Since our iPhone is already jailbroken, we can directly move on to the iCloud lock bypass process.
Step 1. Free download iSalvor and connect your jailbroken iPhone to the computer.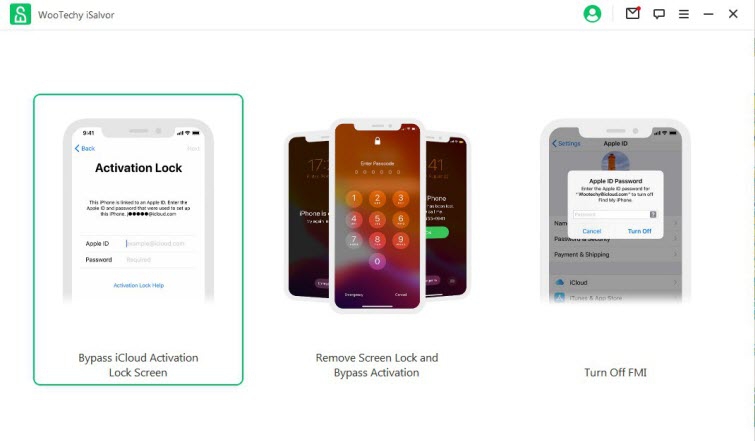 Step 2. As soon as you connect your jailbroken iPhone to your PC, you will be able to see your device details such as the serial number, IMEI number, etc. Click the "Start Bypass" button to proceed.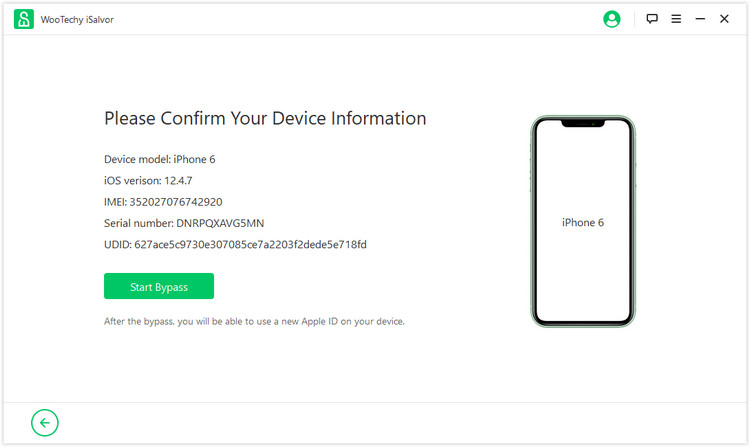 Once you click the "Start Bypass" button, iSalvor will start bypassing the Apple activation lock on your device.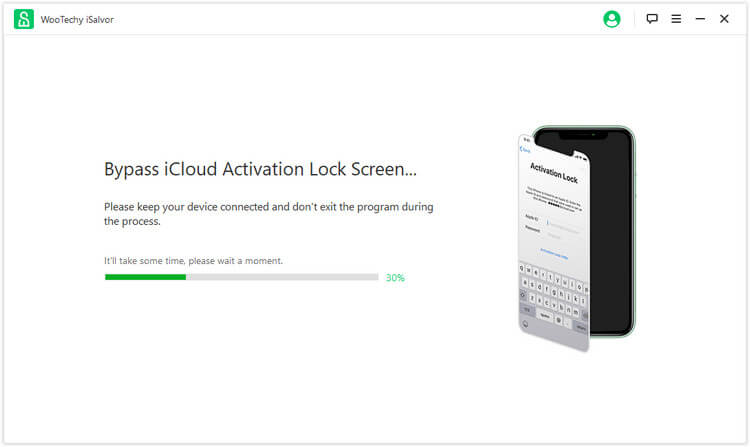 More Questions about Jailbreaking iPhone
The following frequently questions from our subscribers, hope the answers can help.
Q1: Will jailbreaking brick my phone?
When you jailbreak your iPhone, you get root access to the filesystem of your iPhone. You will be able to install apps that were previously restricted by Apple. The only downside to jailbreaking your device is that you will no longer receive any official iOS updates from Apple.
Q2: What is Cydia? I've read many people recommending it on social media.
To make it easy to understand, you can regard Cydia as the App Store for jailbroken iPhone/iPad/iPod touch. So far the most commonly installed application for jailbroken devices. With the largest number of jailbreakers gathering on Cydia, it is the most recommended place to download apps and modifications. The infographic below illustrates Cydia in detail.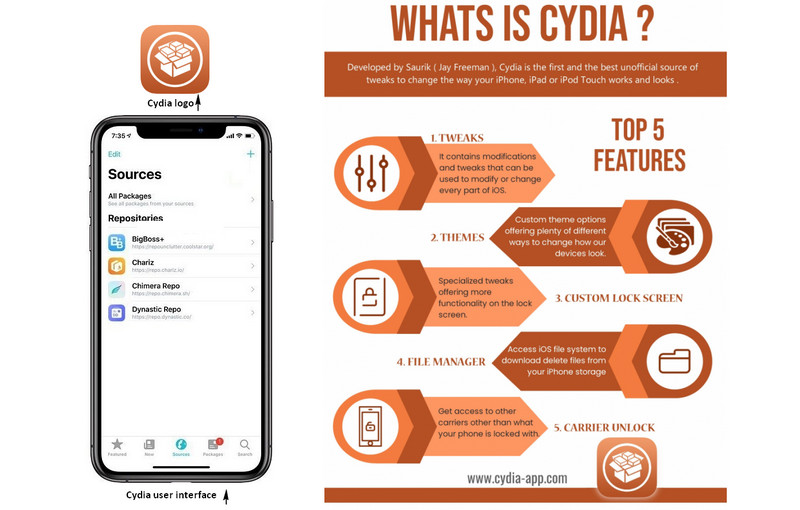 Q3: Is jailbreaking iPhone the same as unlocking?
No.
Jailbreaking an iPhone allows you to install and use apps that are not present on the AppStore.
Unlocking an iPhone usually refers to the following occasions:
Screen unlock: remove the screen passcode (Face ID, Touch ID, password) to enter a locked iPhone

iCloud unlock: remove or bypass the step that requires previously used Apple ID and password

SIM unlock: would allow you to use your device with other mobile carriers.
Conclusion
Jailbreaking an iPhone allows you to have complete control over your device.The WooTechy iSalvor activation lock bypass tool makes it extremely easy for you to jailbreak iCloud locked iPhone with Checkra1n and bypass the activation lock.