If you're getting an "iPhone is disabled" message on your iPhone screen, it means that you or someone has entered its passcode incorrectly for 10 times in a row. In this worst-case scenario, your iPhone will be unavailable and you will not be able to input any password again.
In most cases, it is an ingenious security feature of iPhone that bars outsiders from hacking or breaking into your device. However, once an iPhone gets unavailable by mistake and you do not remember the passcode, things could get really tricky. Thus, today we are going to talk about how to reset an unavailable iPhone so that you can regain the access to the device. Keep reading.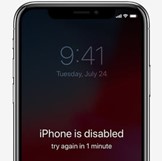 [Official Method] Unlock Unavailable iPhone via iTunes
iTunes is not new to many Apple users. It is the official method to to reset unavailable iPhone. Most people also believe that using iTunes is the easiest way to solve this problem. Below we will show you how it works:

To reset the unavailable iPhone, you should synced previously the iPhone with iTunes on a computer. And make sure that you remember your Apple ID and passcode, or this process will be useless.
Step 1. Launch a latest version of iTunes on your Mac or Windows.
Step 2. Then boot your iPhone into recovery mode.
For iPhone 8 and later models: Press and release the Volume Up button and the Volume Down button. Then press and hold the Side button until the recovery mode screen appears.
For iPhone 7/7 Plus: Long press the Volume Down button and Side button together until you see the recovery mode screen.
For iPhone SE 1, iPhone 6s and ealier: Press and hold the Home button and the Side button simultaneously until the recovery mode screen shows.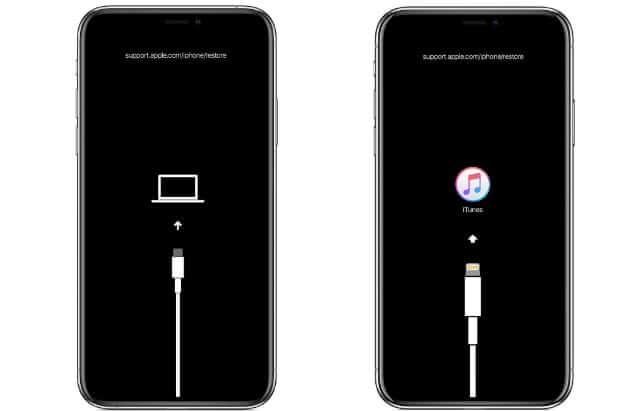 Step 3. Wait for iTunes to detect your device and click on Restore. After that, iTunes will delete all the data of your phone, including the passcode. Then you can access to your phone again.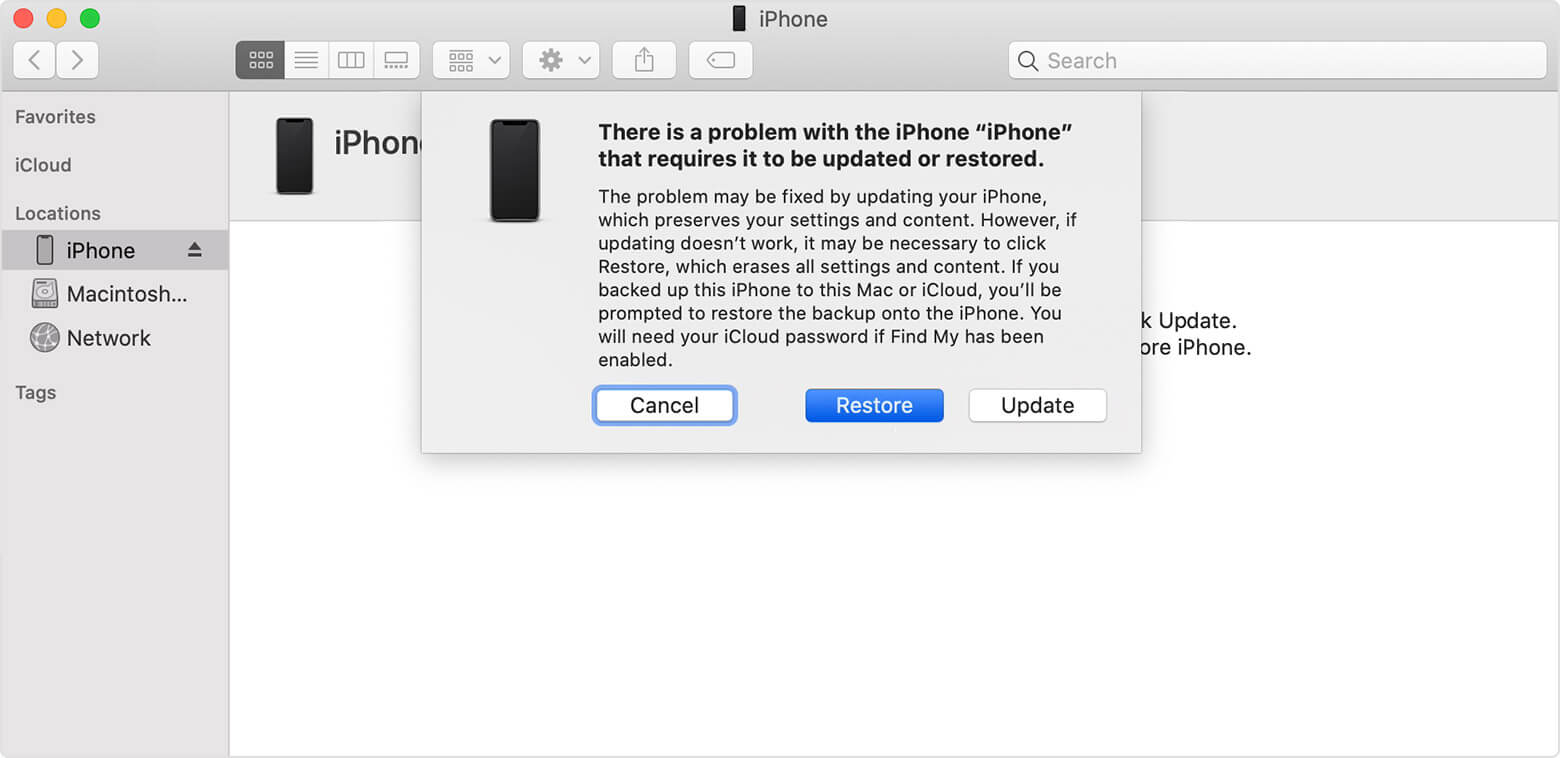 Unlock Unavailable iPhone Without iTunes with iSalvor
Coming to the solutions, there are a myriad of ways to reset unavailable iPhone without iTunes. However, if you're looking for the most ultimate and efficient method to reset an unavailable iPhone, then WooTechy iSalvor is your perfect companion.
It is third-party software that helps you unlock the screen lock of an unavailable iPhone without you knowing any passcode or technical knowledge. Additionally, your mobile won't be stuck on the Activation Lock screen once you have bypassed the screen lock using iSalvor – unlike that of using iTunes or iCloud. Moreover, it is compatible with most iPhone models and iOS versions right now, making it outstanding among other competitors. Above all, it puts foremost emphasis on ensuring the safety and security of your device – as we all know the security pitfalls associated with using unreliable third-party tools.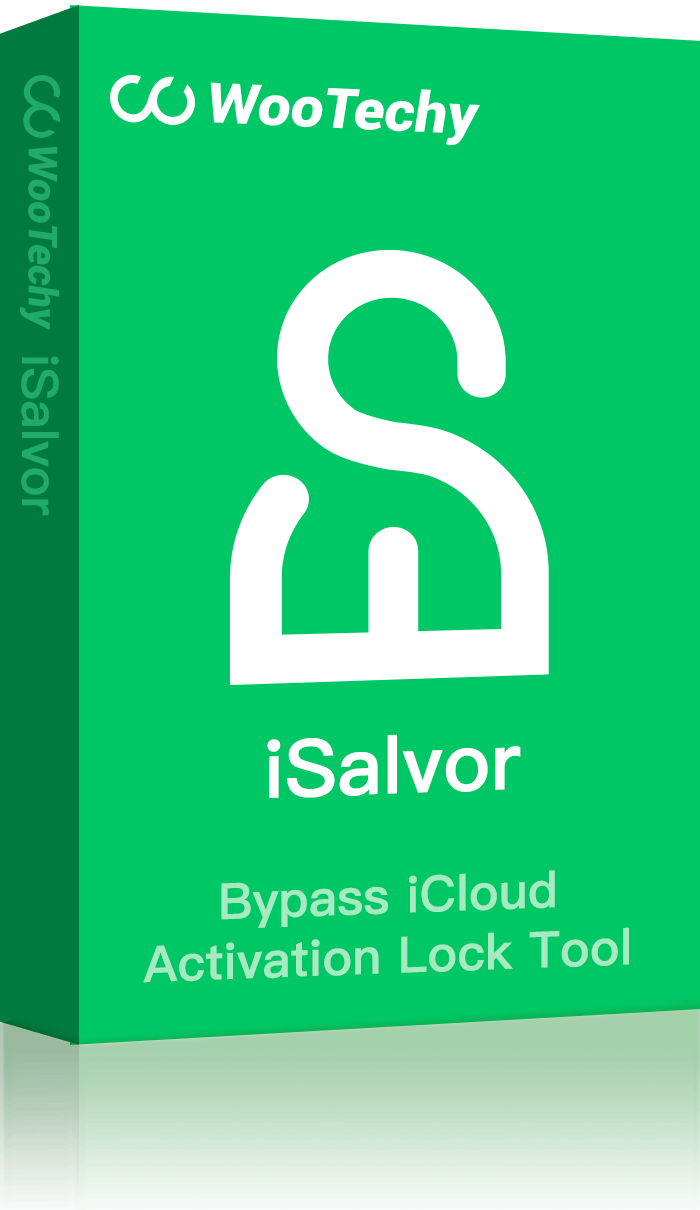 Activation lock is a feature associated with the Find My iPhone function. If the Find My iPhone function is turned on, then your device will be locked after resetting. iSalvor makes sure that your device does not get locked after resetting whatsoever.
Video Guide on Using iSalvor to Unlock Unavailable iPhone
Follow the guide below to unlock disabled iPhone using iSalvor:
Step 1: Start by downloading and installing the WooTechy iSalvor on your Mac/PC and then launch the program. On the main interface, click on the Remove Screen Lock and Bypass Activation option.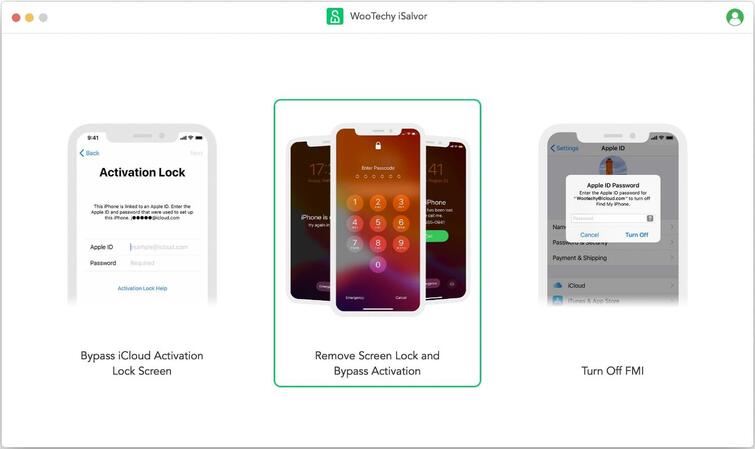 Step 2: Then connect your unavailable iPhone to the computer via original cable. After that, iSalvor will ask you to confirm the device's information to continue the process.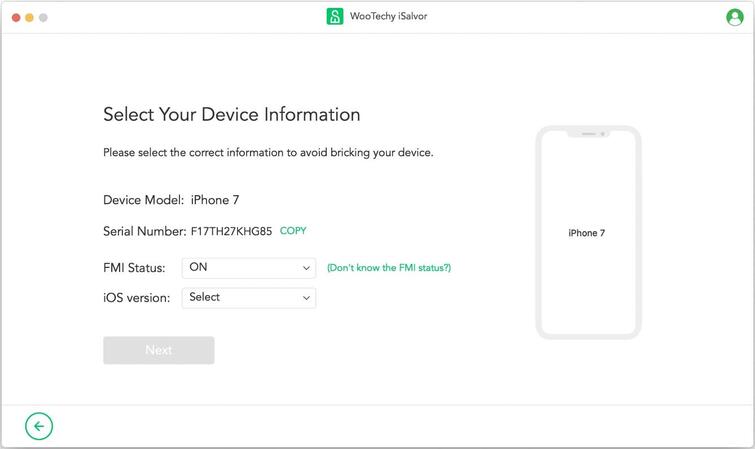 Step 3: Now, iSalvor will automatically download the jailbreak package corresponding to your device model. Then, click on Start Jailbreak and then you need to follow the on-screen instructions to start the screen lock bypassing process.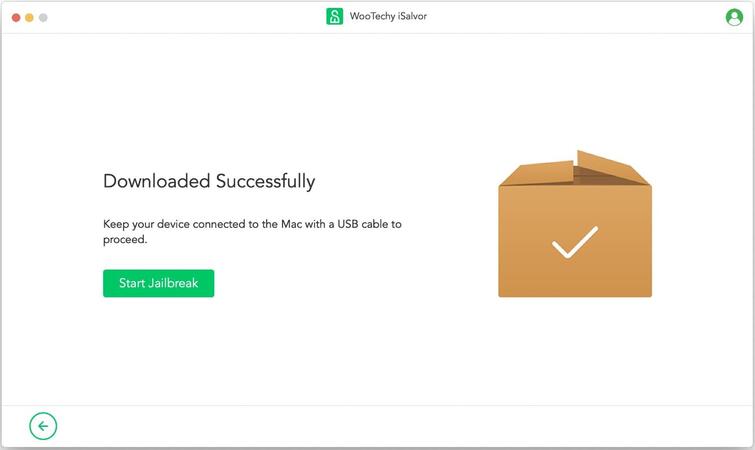 Step 4: Lastly, the program will undergo a range of processes to remove the screen lock and bypass the iCloud activation. Wait patiently until it is completed and then start using it as a new device. It doesn't get any simple than that.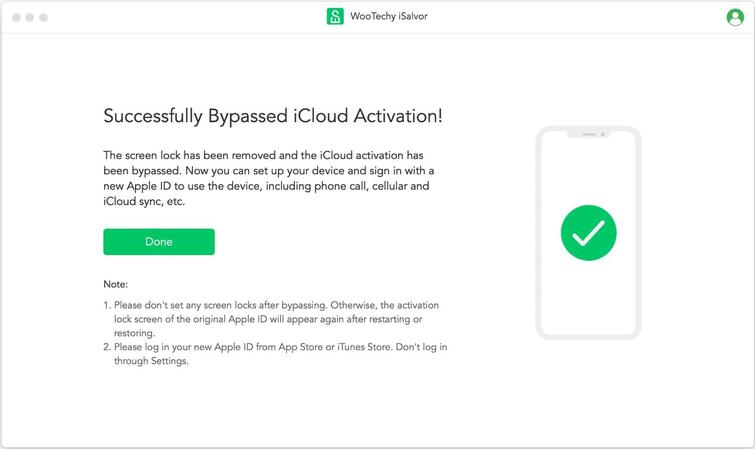 Reset Unavailable iPhone via iCloud (Apple ID and Passcode Required)
If you are wondering whether it's possible to reset an unavailable iPhone without using a computer. The answer is YES. Using iCloud is definitely the easiest method to reset the disabled iPhone. The only condition is that the unavailable iPhone must be synced with your Apple ID. If it's, follow the steps below to do it:
Step 1: Using another device, go to iCloud.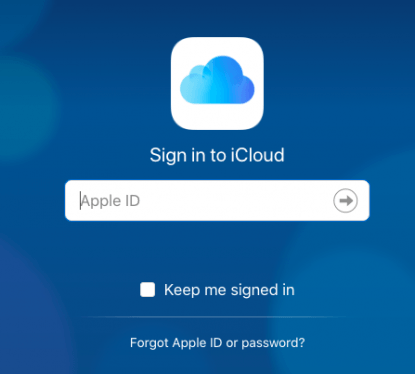 Step 2: On the main page, log in with your Apple ID and then choose the All Devices option at the top.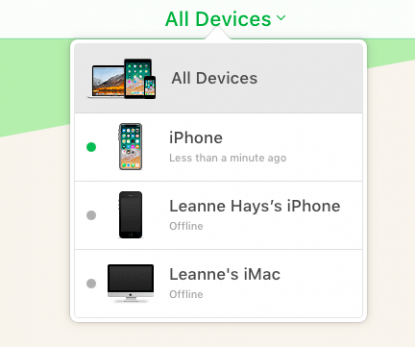 Step 3: You will see a list of all the devices synced with your Apple ID. Select the iPhone that's currently disabled. After that, select Erase iPhone. A pop-up confirmation window will appear showing that all the data on your device will be removed. Click on Erase to confirm the action.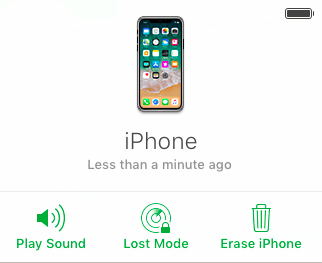 Once your iPhone is erased, you can restore all your apps and other purchases on the iPhone from the iCloud backup.
FAQs About Unlocking Unavailable iPhone
This section will answer some FAQs of iPhone users pertaining to unlocking unavailable iPhones to help readers develop a better understanding of the process. Read them carefully to get answers to your queries.
Q

If I remember the passcode, can I unlock the unavailable iPhone without losing data?
If your device is permanently unavailable, the answer is NO. There's no way a user can unlock a unavailable iPhone without resetting it. The very purpose of this security feature is to protect your data from outsiders. So, you need to reset it and restore your data from iCloud or any other backup, else your data will be wiped out permanently.
Q

Why is there an activation lock on my iPhone after resetting?
Activation lock appears when the Find My iPhone feature on the disabled iPhone is turned on. In such a scenario, you have to enter the iCloud credentials after resetting. Apple has inducted this feature to keep your data secure, in case your device lands in the wrong hands.
However, you can avoid facing this situation by using iSalvor which removes both screen lock and iCloud activation lock.
Q

Will my iPhone be damaged by using iSalvor?
The developers of iSalvor pay foremost attention to ensure the safety of users' iPhones. Not to brag about it but iSalvor doesn't cause any damage to an iPhone – as long as you clearly follow instructions. That's why thousands of iPhone users rely on it to bypass the screen and activation lock.
Q

Is iSalvor free to use?
Although iSalvor is not completely free to use, it does offer a free version to help assess its efficiency and authenticity. Since the very purpose of this software is to help users get past the unavailable iPhone screen. It doesn't lure users into buying the paid version until they are satisfied with the product. You can download the program for free and give it a try with the download buttons below.
Final Remarks
To sum it all, cases of entering the wrong password inadvertently and forgetting passcode are far too common. But this issue can be fixed rather easily and the best way to do so is by using WooTechy iSalvor. We have outlined a step-by-step guideline on how you can regain access to a disabled iPhone using iSalvor. Additionally, we also discussed how users can set up the disabled iPhone as a brand-new device using iCloud. Just choose the one you like and unlock your disabled iPhone right now!