User Problem
" Do you guys know how to bypass DNS? I need to remove iCloud lock. Here's the thing, I sold my iPhone 14 to an online merchant and the buyer just contacted me to say that my iCloud account is still linked to the device. But I no longer use Apple device and I forgot the iCloud password to unlock iPhone. Please, how to bypass iPhone activation lock? "
You've come to the right place! In this article, you will learn what DNS bypass is and how to bypass iCloud DNS to remove activation lock screen on iPhone/iPad. Plus, you'll also learn about several of the most popular and fastest ways to bypass iCloud activation lock in 2023! Read on!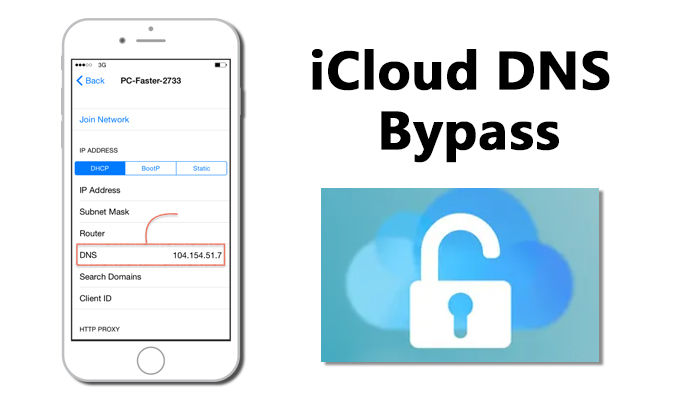 Part 1: What is DNS Bypass?
First, we should undersatnd what is DNS. DNS is the abbreviation for Domain Name System and can converts readable names (domains) into numerical IP addresses.
DNS Bypass is to bypass iCloud activation lock by manipulating DNS server, namely, diverting the activation path of your iPhone from Apple servers to some third-party iCloud bypass servers for authentication.
Why to Use iCloud DNS Bypass?
When you buy a second-hand iPhone or iPad, you may find that the device still has activation lock enabled. Before you can set up your iPhone for normal use, the device will send an activation request to the Apple server. The only official way to get around this lock is by entering the correct Apple ID and password.
iCloud DNS bypass comes in handy when you need to unlock a second-hand iPhone/iPad but have no clue about the previous owner. It's also efficient in cases you can't remember your own iCloud username or password.
Pros of iCloud DNS Bypass:
- You can manually change the DNS address in WIFI settings.

- If it works, you can enjoy a number of features and apps on your iOS device.
Cons of iCloud DNS Bypass:
- There is no guarantee that the device will be unlocked 100% successfully.

- You may not be able to access all the features of your iPhone after unlocking your device.

- It doesn't work for all versions of iOS, especially the recent ones.
Part 2: How to Bypass iCloud DNS to Remove Activation Lock?
Way 1. Bypass iCloud DNS to Remove iCloud Activation Lock
Here is a step-by-step guide to remove iCloud activation lock via DNS. You'll be able to bypass iCloud Activation Lock and use some of the features and functions of your iPhone again.
Step 1. Go to Settings > General, click "Language and Region" to select your language and country/region.
Step 2. Enter the Wi-Fi settings page. If asked to connect to Wi-Fi, look for the "i" symbol beside the Wi-Fi tab.
Step 3. Click "Forget this Network" to disconnect the Wi-Fi network.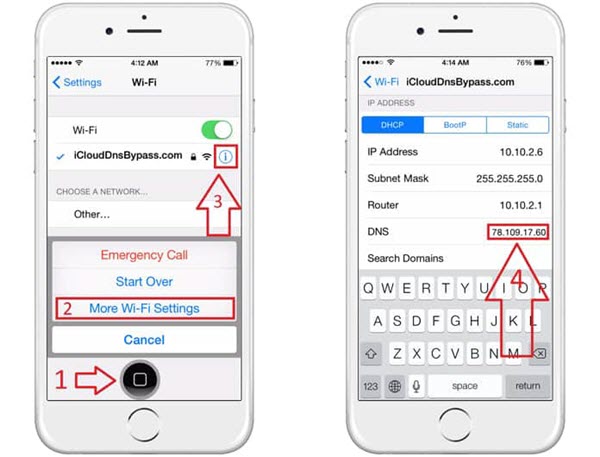 Step 4. Now, click the "i" and enter a DNS server IP address to bypass the iCloud activation lock. You can choose from the list below according to your location:
USA: 104.154.51.7
South America: 35.199.88.219
Europe: 104.155.28.90
Asia: 104.155.220.58
Australia and Oceania: 35.189.47.23
Other continents: 78.100.17.60
Step 5. Now, click the "Back" option at the left side of your screen, turn on Wi-Fi, select the right network from the list, and enter your passcode.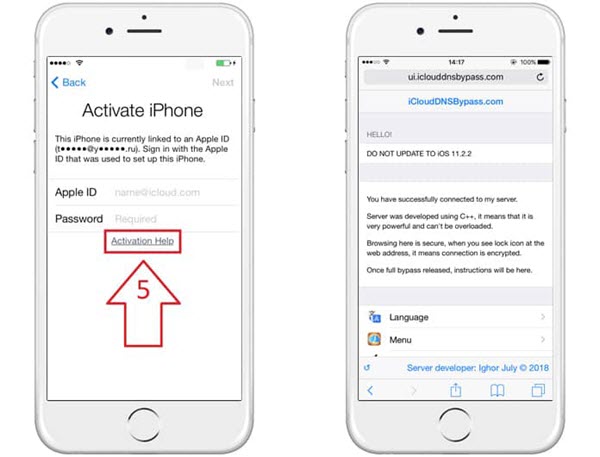 Step 6. Click "Next Page" and click "Back" to enter the iCloud bypass screen.
Step 7. You now can set up your apps and use your device as you like.
[Video Tutorial] How to Bypass DNS?
Way 2. Restore Normal Use of iPhone Features after DNS Bypass
By following the steps above, you will be able to use some, but not all, of the iPhone's features. If you want to restore normal use of your iPhone, then you will need to continue with these steps below.
Step 1. After using the first method above, click "Menu > Applications".
Step 2. Search and click "Crash" to restart iPhone automatically.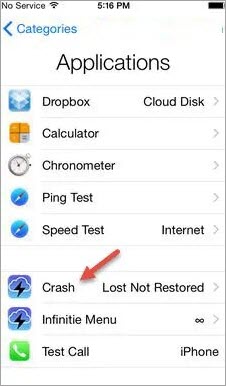 Step 3. Wait for your device to restart, then select "Language and Country".
Step 4. Click "Choose a Wi-Fi Network > Home Button > More Wi-Fi Settings".
Step 5. Click the "i" tab next to your Wi-Fi and click "Menu > HTTP Proxy". Clean the existing HTTP address and list of emoji icons to the "Server" zone. Type "8888" over the "Port" zone.
Step 6. Click the "Back > Next" and you'll see the unlock screen. Press the home button to unlock.
Step 7. Hit the language option until the Home screen shows up. You will be able to use more functions of your device.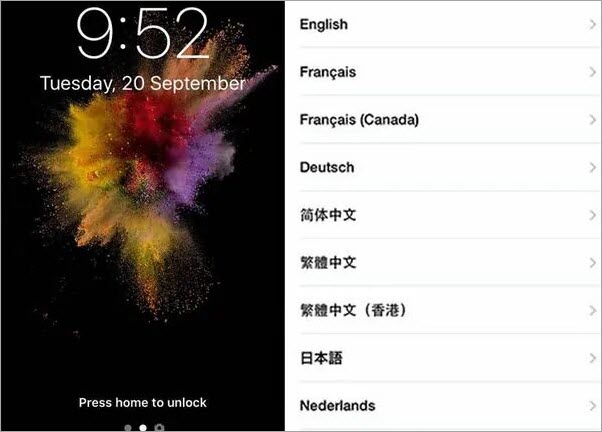 Note
Although this method will allow you to use the device again. However, when you restart the device, it will automatically return to the iCloud-activated lock screen.
Part 3: How to Bypass Activation Lock without iCloud DNS?
iCloud DNS Bypass is certainly not the best way to unlock iPhone/iPad, because every time you restart the device you'll be back to the iCloud activation lock screen. And these steps can be quite complicated for the non-tech savvy. So, is there any other way to permanently unlock iPhone that still doesn't affect the ability to use most of the iPhone features? Of course! You can't miss this hottest iCloud removal of 2023 - WooTechy iSalvor!
As a professional activation lock bypass software designed for iPhone, iPad and iPod touch, it can bypass iCloud activation lock screen from Apple devices easily and quickly. Even if you don't know the Apple ID and password, it can remove iCloud activation lock easily and unlock iPhone/iPad in minutes. And the steps are very easy, much simpler compared to DNS bypass so you can say it's foolproof!
WooTechy iSalvor - Best Tool to Bypass Activation Lock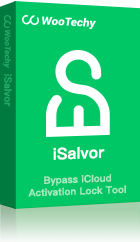 75,000,000+
Downloads
Bypass iOS Lock: Quickly remove iCloud activation lock, screen lock and SIM lock on iPhone/iPad without Apple ID or password

Unrestricted Use: Allow you to sign in to different Apple ID to use the device normally, won't be tracked or erased by previous owner

Easy to Use: Simple steps, no expertise required, friendly to non-technical users

High Success Rate: With advanced iDevice unlocking technology, the success rate is the highest among similar products

Good Compatibility: Works on both Windows and Mac. Supports most iPhone, iPad, iPod Touch devices

After-Sales Guarantee: 30-day money back policy with instant refund if unsuccessful
How to Bypass Activation Lock on iPhone/iPad?
Step 1. Download and install WooTechy iSalvor on computer. Choose the Bypass iCloud Activation Lock Screen option and click Start. Then connect your iPhone to computer with USB cable.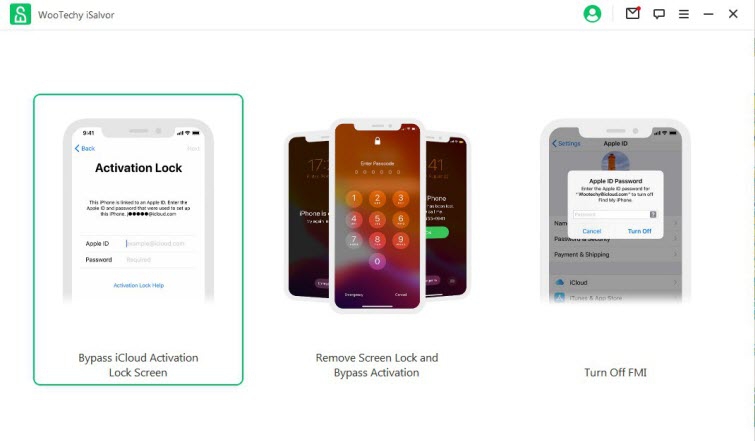 Step 2. If you are using Mac, the software will help jailbreak your device automatically. If you are using Windows, refer to the jailbreak tutorial and follow the instructions.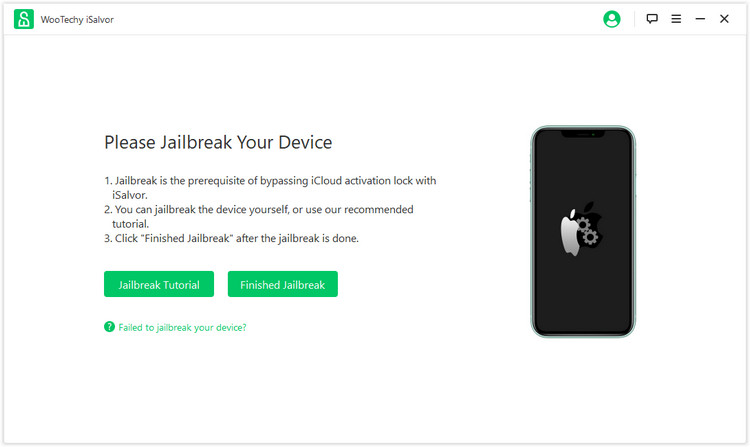 Step 3. Confirm device information and click Start Bypass to start bypassing the activation lock.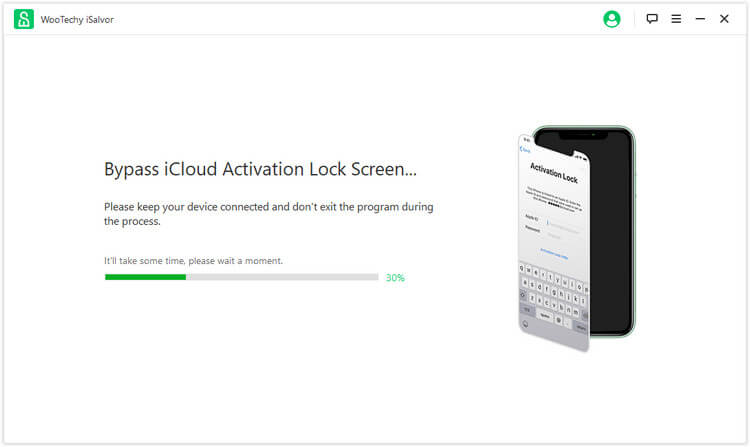 Step 4. Once the process is completed, click Done. Now you will be able to access your device!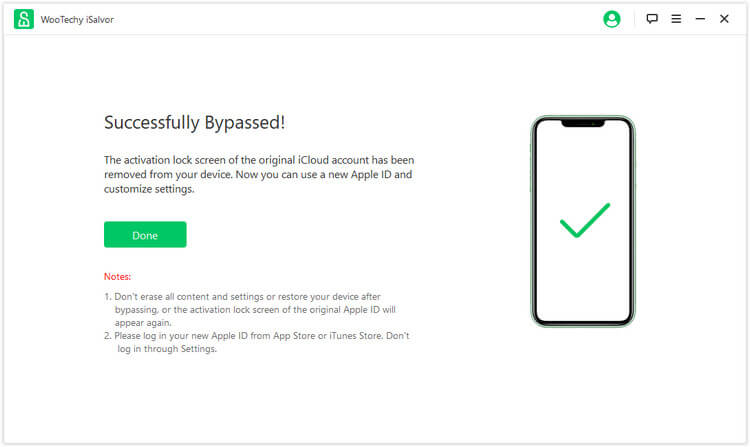 [Video Turtoial] How to Bypass Activation Lock on iPhone/iPad?
Part 4: FAQs about iCloud DNS Bypass
Q1: What are the requirements to bypass iCloud DNS?
For iOS devices with iCloud Activation Lock turned on, when connecting to iTunes, you will see the following:
You need to know the status of your iOS device; you can do this via a reliable iCloud status checker.
If your device is blacklisted (reported as lost or stolen), iCloud DNS may not be able to unlock it.
You must be able to get device information and data.
Q2: Does DNS bypass will unlock iCloud activation?
No. DNS bypass only creates a path for you to access certain features of your iOS device. If you restart your device, it will return you to the iCloud activation screen lock.
Q3: Can I remove activation lock on Apple Watch by DNS bypass?
No. DNS bypass only works on iPhone and iPad, it cannot remove the iCloud activation lock on Apple Watch.
Q4: Which is better, iCloud DNS bypass or iCloud activation lock bypass tool?
iCloud DNS bypass is only a temporary solution that allows you to temporarily access iCloud locked iOS devices. Only the professional iCloud activation lock bypass tool WooTechy iSalvor can help you access your iOS device permanently.
Q5: Can I trust the activation lock removal online service?
There are a number of iCloud unlock online services that claim to remove iPhone activation lock. However, many of these online services are scams and there is no way to contact them after completing payment. If you want to quickly unlock iPhone/iPad, we suggest you to choose regular and trusted Apple activation lock bypass software WooTechy iSalvor.
Conclusion
Well, by now you should already know how to bypass iCloud DNS and remove iCloud activation lock. I bet you won't deny that this iCloud removal WooTechy iSalvor is definitely a better choice compared to DNS bypass. If you don't want to spend too much time figuring out the complicated steps of DNS bypass, then just don't hesitate to try WooTechy iSalvor now to help you bypass iCloud activation lock without any effort!