If this is the first time you've ever encountered the activation lock screen, you're probably wondering what it does and why it is blocking you from entering your device. You can't proceed unless you have the old owner's iCloud credentials, or they remotely remove it from their iCloud account.
Fortunately, there are ways to unlock and use your iPhone - even if the seller isn't responsive. In this article, we will show you how to unlock iCloud activation lock via IMEI and even without IMEI. Before taking action, let's first explore what the IMEI number is and how it can help you unlock iCloud activation lock.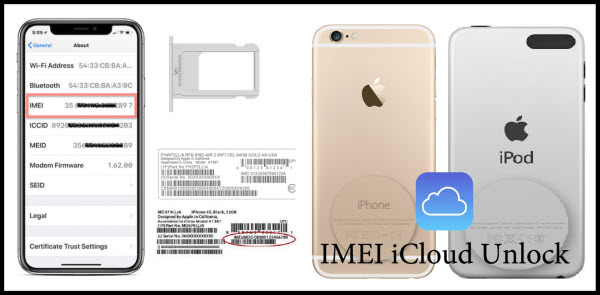 Everything You Should Know About IMEI ICloud Unlock
1

What Is IMEI Number?

The IMEI (International Mobile Equipment Identity) code is a 15-digit number unique to your device. There are no duplicate numbers out there, and the numbers on your device cannot be changed. Since the IMEI code on your device is unique, you can use an IMEI iCloud unlock to bypass the activation lock. These services work by taking your device's unique IMEI code and removing the lock from Apple's servers. When your phone pings Apple for the activation lock status, it'll return "no lock" for its IMEI.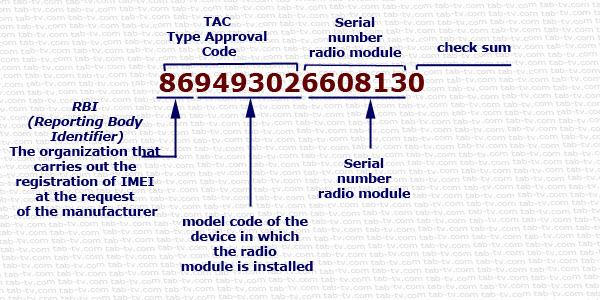 2

How to Find IPhone's IMEI Number?

Here are 3 ways to get your IMEI code:
Go to Settings -> General -> About. Scroll down to the bottom to see your device's IMEI code.
Go to your iPhone app and dial *#06#. You'll see a card pop up with all the device info, including the IMEI code.
Connect your device into your computer and launch iTunes. Under the device name, you should see its IMEI.
3

How Can IMEI Help to Unlock iCloud Activation Lock?

First introduced with iOS 7 way back in 2013, the iCloud activation lock feature prevents someone from stealing and erasing your iPhone. Only the user who set up the lock can disable it. The idea behind this feature is to discourage theft. After all, if nobody can use the stolen iPhone, it's not worth much to anyone.

Under the hood, icloud activation lock works since Apple devices store your device's unique identifiers, one of which is the IMEI code, with your iCloud account. When the phone enters set-up mode, it pings Apple's servers to see if anyone has this device registered to their iCloud account. If they do, it pops up the activation lock screen and refuses to let anyone go further.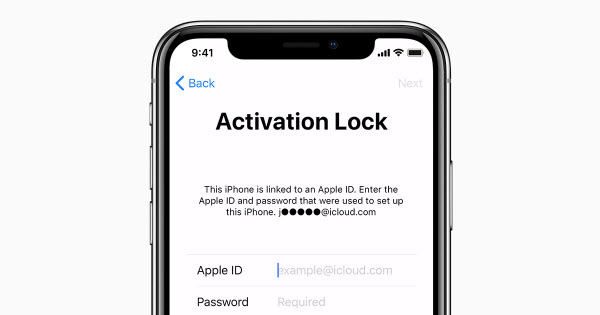 Easy Ways to Bypass iCloud Activation with IMEI Free
If you're looking for a free iCloud unlock with IMEI, some websites claim that they can do this for you. Here are 3 of the most common IMEI iCloud unlock websites out there.
1. iCloud Activation Lock Service
This site offers IMEI iCloud unlock services. The process to order from them is "simple" (more on this in the next section). All you need to do is enter your device information, including the IMEI number, and they will confirm your order. Once you approve it, they will go ahead and unlock your device. They claim that the process is genuinely that trivial!
This site claims to offer a few distinct features, including 24/7 support, free unlocks, and secure servers to ensure your identifiers remain out of malicious hands.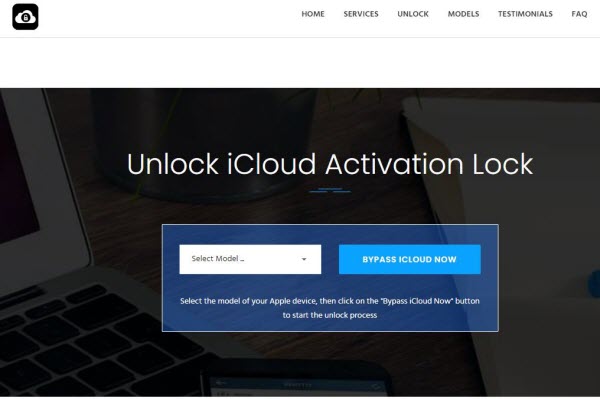 2. iCloud Remover
Developed for Windows, iCloud Remover is an application that gathers all the necessary information about your device and submits it to their servers for unlocking. You'll need to download it, plug in your iPhone, and see if it registers it as unlockable to use this software.
If iCloud Remover claims that your device is unlockable, it will offer you the option to buy the full version. Therefore, it's not totally free of charge. The fact that it is a local Windows application is positive for this solution. It cuts down on mistyped numbers and other complications that a web-only unlocking tool has.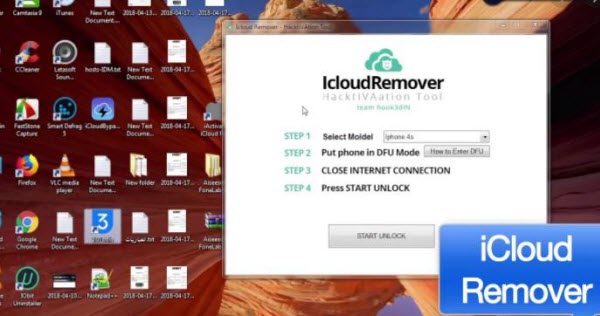 3. Free IMEI iCloud Unlock
This app is a little unique in the world of free iCloud unlocks with IMEI. It's on Google Play, which means that you need an Android device to launch it. If you happen to have a second Android phone (or you want to load the app up in an emulator on your PC or Mac), this solution might work for you.
It's relatively straightforward. Enter your information, such as the make, model, and IMEI of your phone, and they will attempt to unlock it for you. This app has mixed user reviews, with some people suggesting that it works, and others suggesting that it does not.
There are a couple of excellent features of this solution. For starters, it's an app, so if you do happen to have an Android device, it's very convenient. You'll also get free unlock, as well, so the fact that there is no money involved is always a bonus.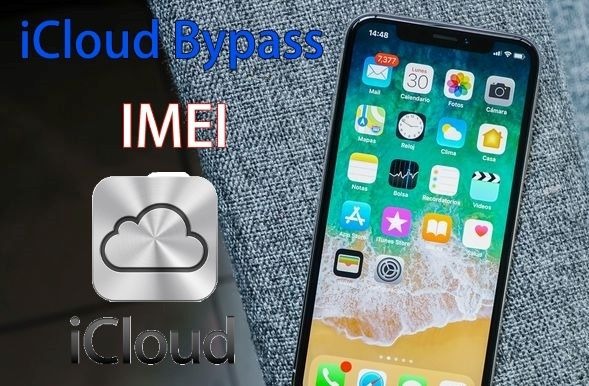 Bypass iCloud Activation Lock without IMEI (iOS 15 Included)
All hope is not lost, though! Suppose you find yourself unable to bypass the iCloud activation with IMEI for free. In that case, you can always use WooTechy iSalvor, which is virtually guaranteed to get your iPhone/iPad up and running again. It's the best way to unlock your device without requiring any iCloud credentials.
WooTechy iSalvor's solution has a few key features:
Bypass activation lock screen entirely without IMEI, Apple ID and password.

Support iOS versions from 12.0 to iOS 15 on devices between iPhone 5S to iPhone X, except iOS 12.4.5 & 12.4.6.

Available for Mac OS and Windows to bypass iCloud.

Bypass iCloud account if your iCloud account has been hacked.

Use a new Apple ID to login your account after iCloud bypass.
Watch a Video Turtoial to learn how to bypass iCloud locked iPhone/iPad easily if you have a Mac.
Bypass the Activation Lock with iSalvor Easily
Step 1. First, download and install WooTechy iSalvor. Run the application after. Once the application launches, press "Start" to begin the process.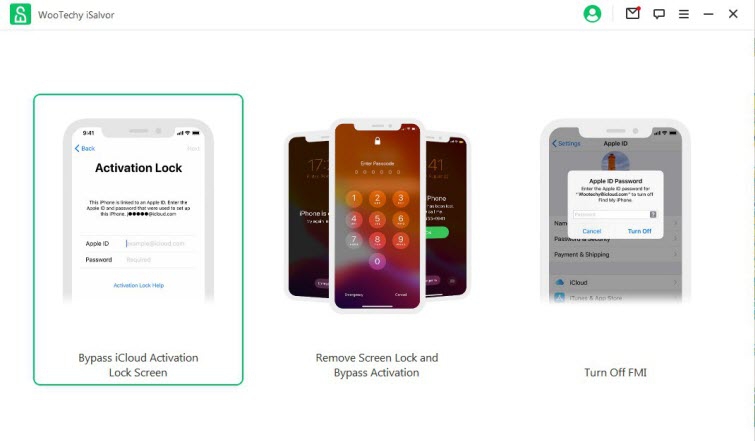 Step 2. You'll see a prompt to connect your iPhone. Plug it into your computer via USB.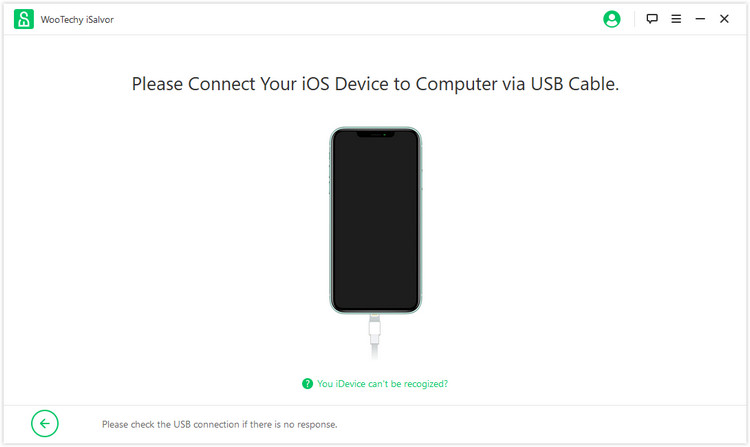 Step 3. You'll see some prompts for how to jailbreak your device. These steps vary between the Mac OS and Windows versions. Click "Jailbreak Tutorial" if your device hasn't been jailbroken.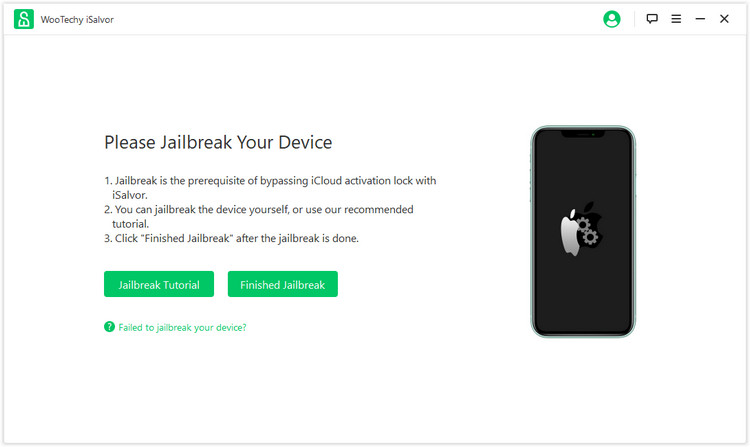 Step 4. Once you've jailbroken your device, you'll see a screen entitled "Please Confirm Your Device Information". Make sure all the info matches up on that screen with your connected device. If it does, press "Start Bypass".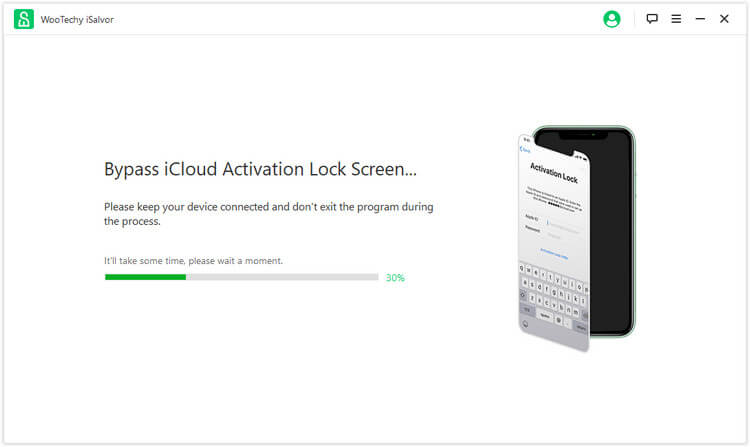 WooTechy iSalvor will take several seconds to complete the iCloud unlock on your device. Once the process finishes, the software will let you know, and you can disconnect your device and use it like new!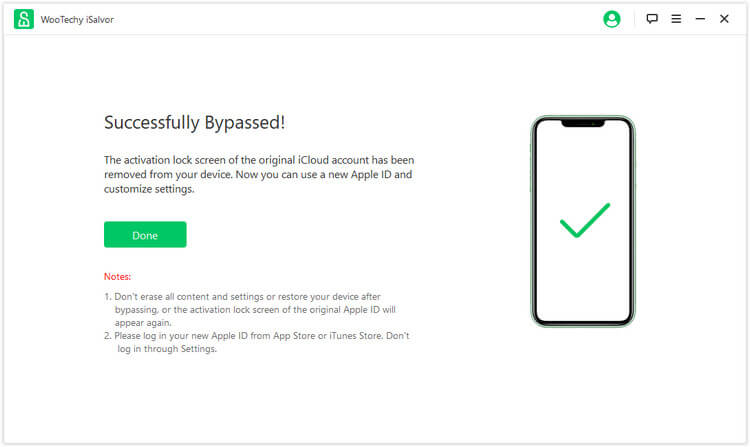 The Traps for IMEI iCloud Unlock You Should Avoid
When people first learn of these IMEI iCloud Unlock solutions, they will want to try them. The prospect of being able to bypass iCloud activation with IMEI for free is alluring.
You're in a crisis, facing the real possibility that this device might be a permanent brick, so to get "free" help with just an IMEI number seems almost too good to be true. Most, if not all, of the online IMEI iCloud unlock solutions are scams.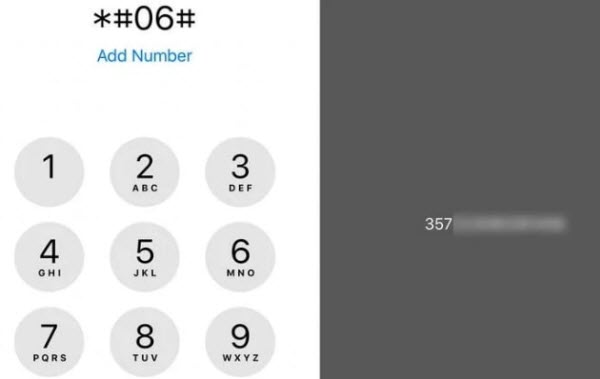 You might be wondering how something free can be a SCAM. For starters, these services often charge money. Some say that "easy" unlocking would be free, but "harder ones" cost money. Of course, everyone's device is a "hard" device to unlock, thereby requiring a real money PAYMENT.
Some sites try to alleviate fears of spending money by offering a money-back guarantee. The problem is that, in many cases, the money-back guarantee is useless. The company either doesn't honor it or alleges that the order you placed is outside the guarantee's scope. For example, one tactic is to declare your first payment a "pre-order" and then say no refunds for "pre-orders".
You will likely notice many positive "testimonials" and "reviews" for each of these places. They'll often claim to have unlocked hundreds of thousands of devices and have thousands of happy customers. Unfortunately, the internet can make this type of deception easy. In reality, most of these reviews are entirely false, and they haven't unlocked all these devices. So you should be careful.
Conclusion
Unfortunately, most of the IMEI iCloud unlock solutions that are available online might not work. And the vast majority of the sites are scams, looking to take advantage of desperate users.
Fortunately, though, WooTechy iSalvor does work. While it doesn't operate off your IMEI number, it does let you bypass the activation lock straightforwardly and intuitively. Most importantly, iSalvor will bypass iCloud, so you can stop fighting with your iPhone's activation lock and start enjoying your device. It also supports the latest iOS 15 now. Take a free trial right now!