Question
On the iPhoneUnlocks subreddit, one participant posed this question:
"
Is this site a scam or not appleiphoneunlock.uk
?"
Are you trying to research this service before you order their unlock service? We can readily tell you that AppleiPhoneUnlock is not to be trusted based on the overwhelming number of negative reviews left by past users.
Does AppleiPhoneUnlock Work? And Its Reviews
The service is touted as a remote IMEI unlocking service. It promises to deliver results for users looking to unlock iCloud locked iPhones because of the company's status as a technology recycler.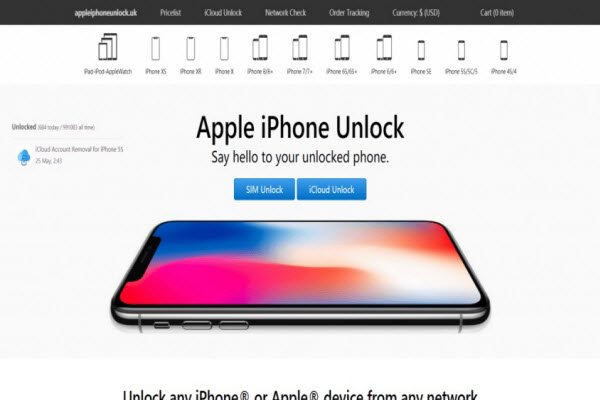 But they have not stated if they are an official Apple Recycling Partner. The service works by whitelisting the user's IMEI on the manufacturer's database, and that it only takes less than 24 hours.
Features of AppleiPhoneUnlock
IMEI Unlock: You only need to send them your iPhone's IMEI number for them to whitelist the device.
No software download: They promise an effortless way to unlock your phone without downloading any software to jailbreak or bypass the activation lock screen.
Permanent unlock: AppleiPhoneUnlock assures users that their complete unlock will not void the phone's warranty.
Support for all models: The company supports unlocking on all iPhone versions from iPhone 4 to iPhone 12 (the latest version announced in October 2020).
---
Steps to unlock iCloud activation locked device by AppleiPhoneUnlock

It's important to note that prior to using AppleiPhoneUnlock you must confirm your device's iCloud status to determine if it has been reported stolen or lost. If this is the case, you cannot use the service. Checking the iCloud status requires you to use a different paid service.
There are 3 steps to unlock an iCloud locked device when using the service.
Check your IMEI number by entering *#06#.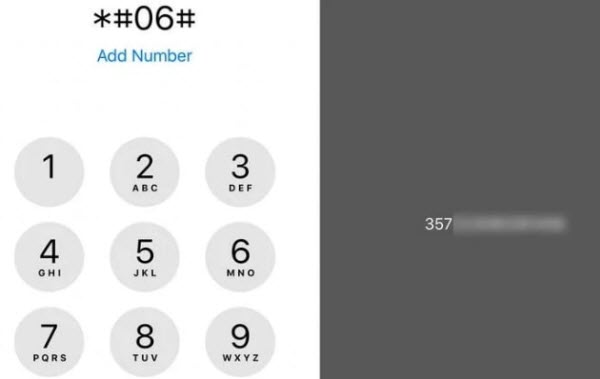 Step 1. Visit the AppleiPhoneUnlock iCloud Activation Unlock webpage.
Step 2. Enter your device IMEI and select the model.
Step 3. Click Remove Activation Lock and make the payment.
---
Most of the reviews on independent review sites portray the company in a negative light as many people claim that it is a scam.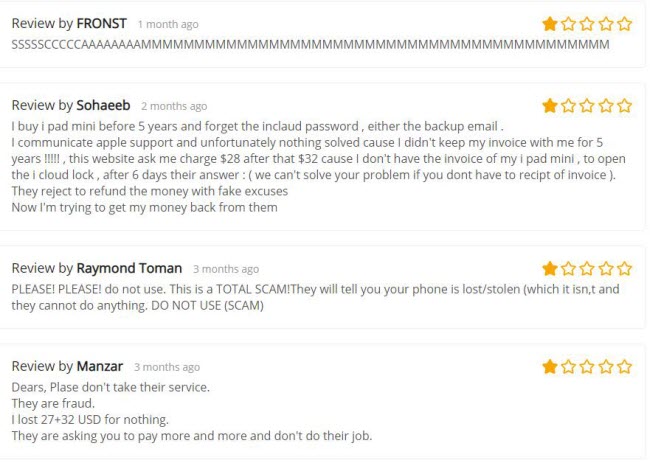 Unfortunately, this is a common trend we have seen with the service where they charge an initial $28 and ask for an additional payment of $32 to complete the unlock.
Afterward, they just tell customers that their phone is lost or stolen and that they can't help. Plus, they DON'T give out any refunds!
A credible website would be willing to offer refunds to customers if they were not successful in unlocking their devices, which is not the case with this service.
Can I Trust Other iCloud Unlocking Services Except for AppleiPhoneUnlock?
Reviews of Most Online Unlocking Services
Reviews of other online unlock services that ask customers to provide their IMEI are not good either. Many customers have been scammed out of their hard-earned cash with nothing to show for it.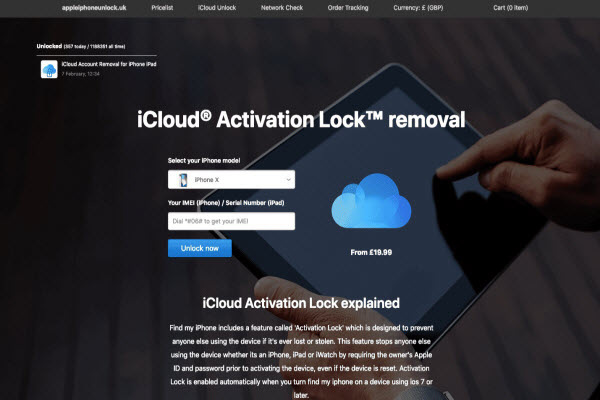 Why We Can't Trust Those Online Unlocking Services
Reviews of other online unlock services that ask customers to provide their IMEI are not good either. Many customers have been scammed out of their hard-earned cash with nothing to show for it.
As one of the biggest technological companies, they can't just leave their databases open to manipulation by unauthorized parties.
The only official way of completely removing the iCloud activation lock is to provide the required credentials used to set up the Find My device feature. Only an authorized Apple Store that sold the device to the user can remove the activation lock after the customer provides sufficient proof that they were the original purchaser.
WooTechy iSalvor - Best Alternative to AppleiPhoneUnlock
The WooTechy iSalvor software provides a wany of bypassing activation lock on iPod touch, iPad, and iPhone devices. It's offered as a free download for Windows and Mac operating systems.
Once you confirm that it supports your device, you can pay for the activation bypass feature. It is better than any IMEI services that bill you upfront without providing anything in return, only promises.
Top Features of WooTechy iSalvor
Unlink the device from the previous Apple ID and bypass activation without password.

The previous owner cannot remotely erase or lock the device.

Support most iPhone versions, including iOS 12 and later.

Easy to follow step-by-step unlock instructions.

Multiple-use for the same device (in case the activation lock is reinstated after a restart).
Watch the video tutorial to remove activation lock without password.
simple steps to remove activation lock with WooTechy iSalvor
Using the software will be quite easy and straightforward. Just follow these steps:
Step 1. Download WooTechy iSalvor without paying anything. Set it up using the installer and launch it on your computer. Click the Start Button after reading the list of issues the software can help you solve.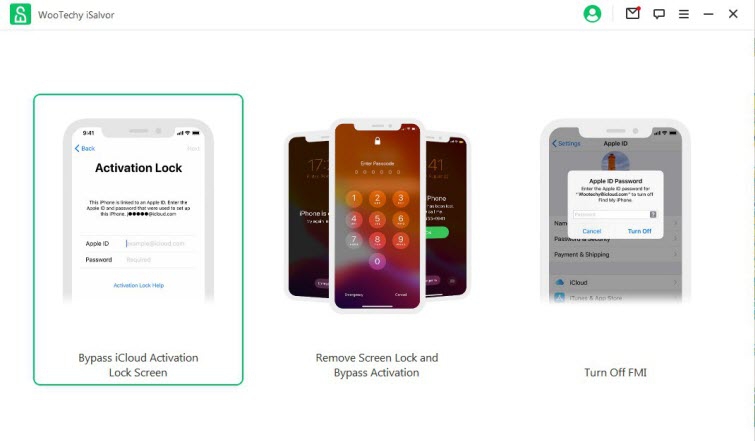 Step 2. As instructed by the program, connect your iDevice, preferably using a lightning connector.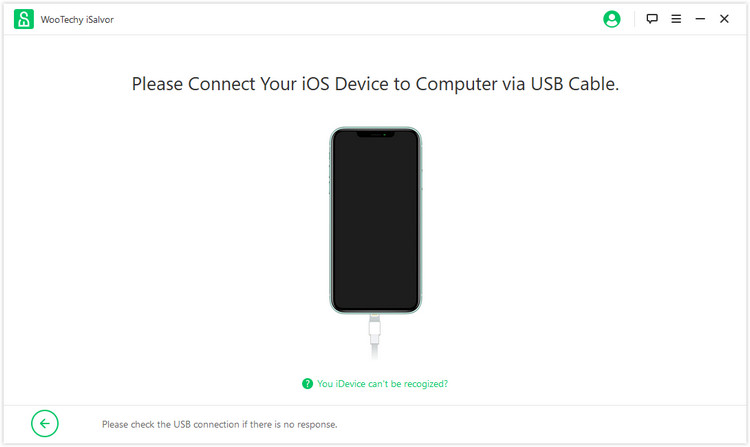 Step 3. It is necessary to jailbreak the device by clicking Jailbreak Tutorial in order to perform a successful bypass. The program provides step-by-step instructions on how to handle this process. The jailbreak solution will vary on Windows or Mac.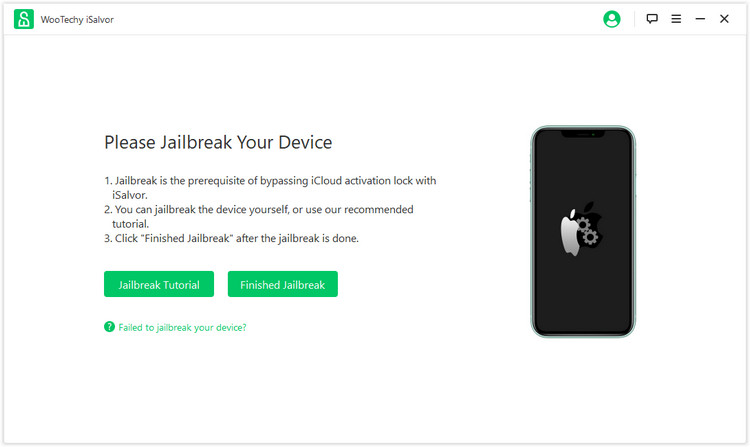 Step 4. After a successful jailbreak, the next screen displays all the information about the iDevice, including its model, iOS version, serial number, IMEI, and UDID. You'll need to press the Start Bypass button and purchase the software if you have the free version.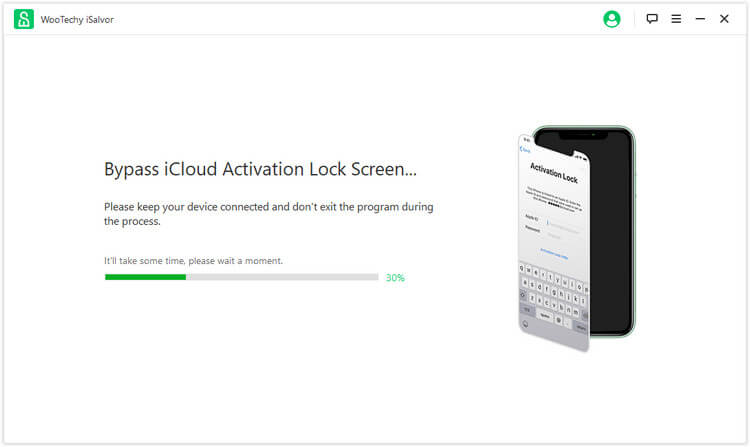 The activation lock will be removed on your device after a few seconds. After jailbreaking your device, you will not have access to cellular data, phone calls, or iCloud services. WooTechy iSalvor restores the lost functionality, and you can use your iPhone for other tasks such as surfing the internet since the WiFi will still work.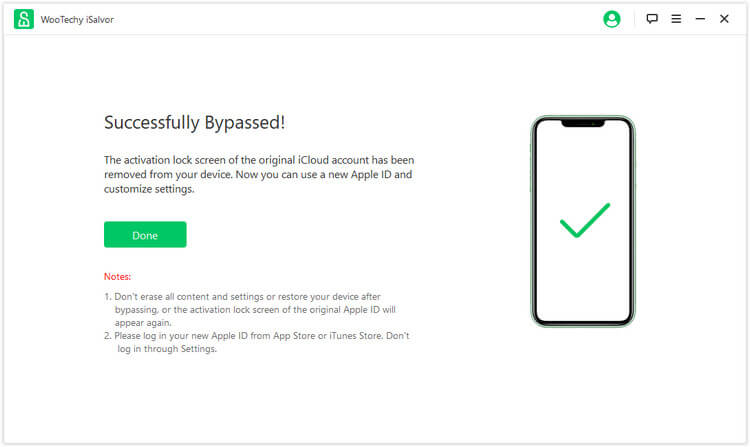 Reviews of WooTechy iSalvor
WooTechy iSalvor has delivered on its mandate, and in the process, the software has garnered many positive reviews. Users particularly like that the app is easy to use. One user stated:
"iSalvor works well even for beginners and those who don't have any tech skills. It makes activation lock bypass as easy as 1-2-3."
Conclusion
AppleiPhoneUnlock does not have a solid track record of delivering on its mandate. Not all users have had the ability to bypass the activation lock screen. Their unlock methods are also suspect as it's difficult to establish exactly how their unlocking process works.
WooTechy iSalvor iCloud removal tool is the best alternative for users who can't remove the activation lock by contacting the original owner of a second-hand iPhone to remove the activation lock.
Now, take a download the bypass software to take a FREE trial without heatitation.