The iPad is a reliable and efficient machine that allows users to surf the web, get work done from home, and relax with their favorite media. However, what if your iPad malfunctions and starts to randomly reboot when you are in the middle of using it?
iPad reboot issues, also known as iPad boot loop, are rare but can occur when an iPad is old or dealing with issues such as viruses and out-of-date software. iPad boot loop is annoying, luckily though, it is relatively easy to fix.
We'll show you how to fix this problem quickly and without much hassle here. You don't want to let your iPad continue to reboot. Letting a boot loop run its course can create damage to your iPad's system and even result in lost data. So, keep reading to find out what causes this issue and how you can stop boot loops.
Part 1. How to Fix iPad Boot Loop
There are many ways you can fix your iPad boot loop. In this section of the post, we'll go over 5 popular methods that will allow you to get your iPad running smoothly again.
1

Fix iPad Reboot Loop While Charging/in Low Battery

In some cases, your iPad might reboot when your device is either has a low battery or while it is charging. We suggest using this method to fix your iPad boot loop.

Step 1: First, you want to plug your iPad into your charger. Then plug the charger into the wall. You will notice that your device will reboot again and that the apple logo has popped up.

Step 2: When you see the apple appear on your screen this is when you need to unplug your charger as quickly as possible.

Step 3: Get ready to plug in the charger again. Watch the screen carefully, your home screen will pop up briefly. When you see it, plug your charger in right away. After this, your screen will go black. This means that your device has powered down.

Let it charge for at least thirty minutes then try to turn on your iPad again and see if the boot loop has stopped.
2

Hard Reset iPad

If the first option doesn't work, or your iPad is rebooting with a full battery, try this next fix. A hard reset will help with most iPad issues, this is also true when your iPad is stuck in a reboot loop. This is a very simple way to get your iPad working again. You won't have to lose any data and complete any complicated steps.
For an iPad with home button: Simply hold down the Power button on the side of your device. At the same time, press down the Home button. Hold both buttons down for at least thirty seconds then let your iPad restart.

For an iPad without home button: First respectively press down Volume Down button and Volume Up button, then hold the Power button until the Apple logo is visible.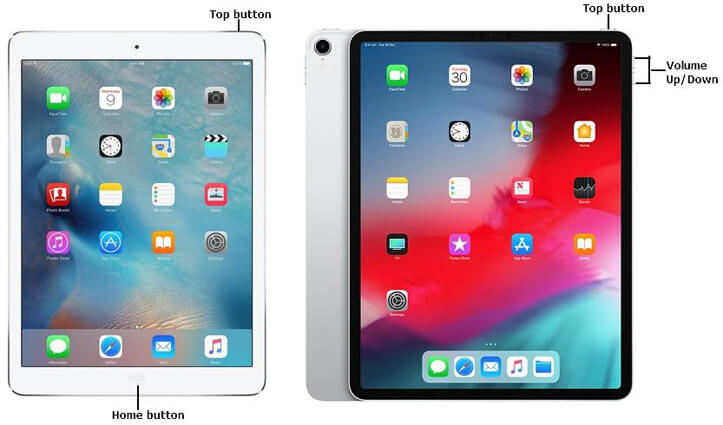 3

Fix iPad Boot Loop with iPhixer (No Data Loss)

No matter your iPad boot loop is caused by software issues or other errors, you can get a commonly-used iOS/iPadOS/tvOS repair tool to fix it with no data loss and with the highest success rate. Wootechy iPhixer won't take up much of your time and the instructions included with the app are easy to follow.

Key features of iPhixer:
Fix iPad boot loop, frozen screens, black screens, and many other issues without data loss.

Support all models of iPad and iOS/iPadOS versions including the latest iOS/iPadOS 15.

Solve any problems that iTunes can't resolve and bypass various types of iTunes errors.

More than an Apple device repair program, it is also able to enter/exit recovery mode for free and reset iDevices.
Step 1: To use iPhixer, the first thing you need to do is download the program onto your computer. Open the program, then choose the Standard Mode to repair your device.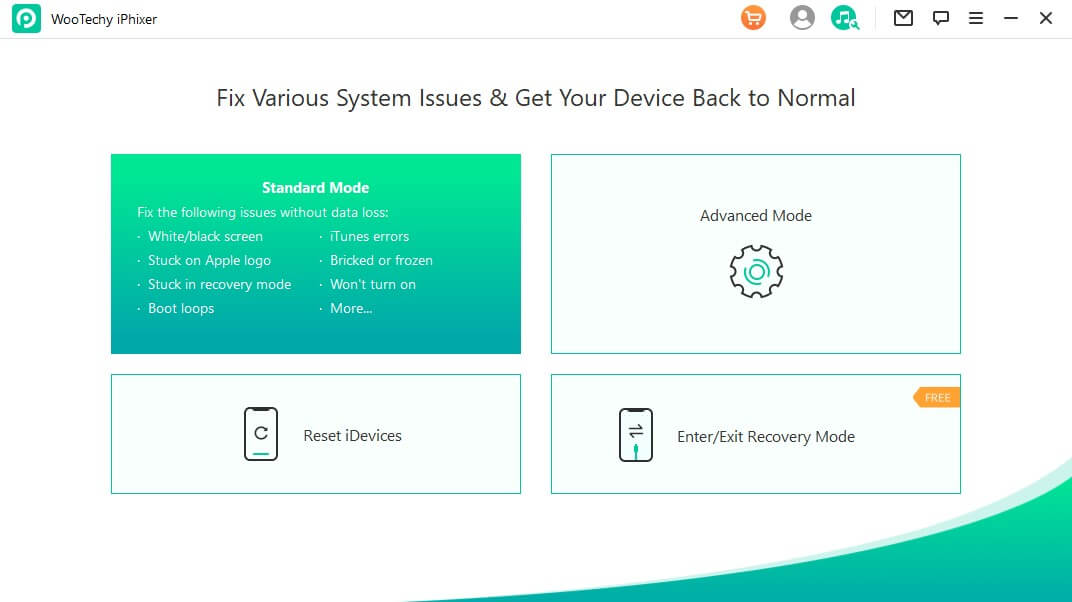 Step 2: Then you will have to plug your iPad into your computer. If iPhixer detects your iPad which is stuck in reboot loop, then proceed with the Next option. Otherwise, follow the on-screen instructions to put the iPad into Recovery/DFU mode.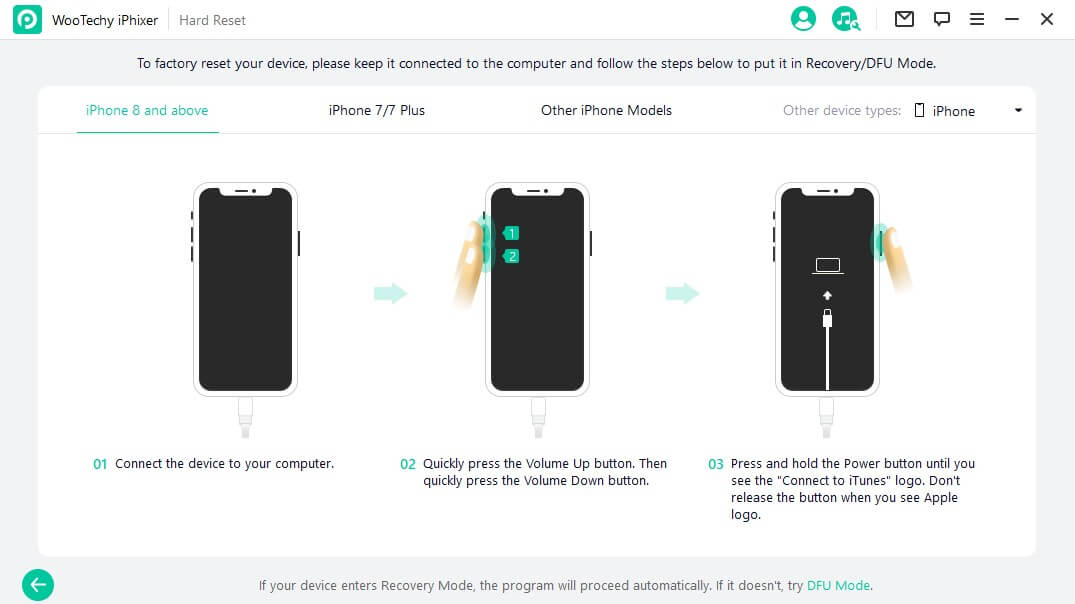 Step 3: The program will choose firmware software that will help repair your iPad. Click on the Download button.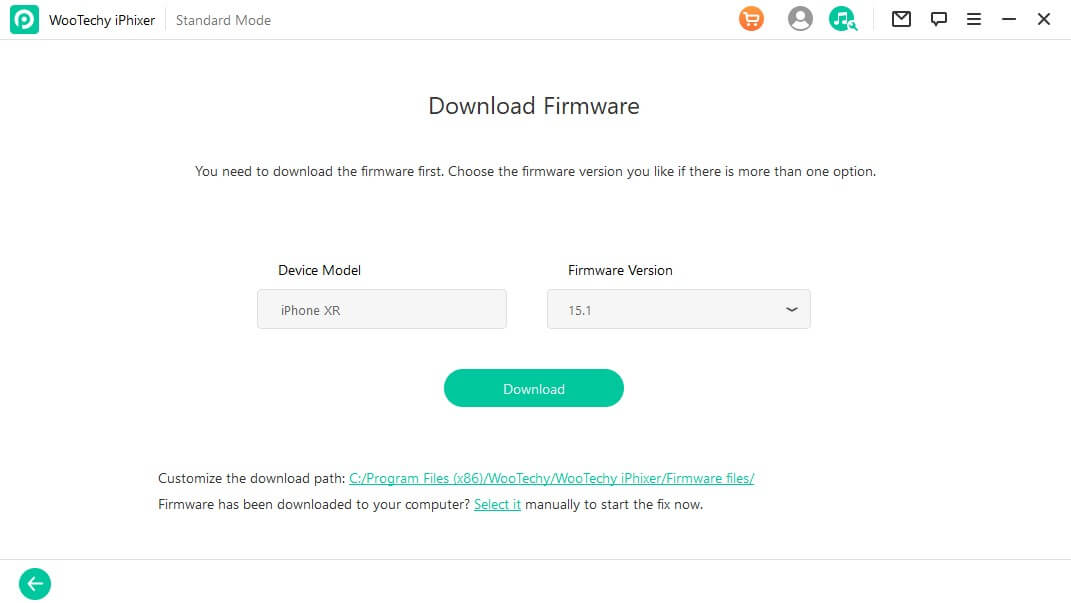 Step 4: Once it downloads, click Start option and the tool will fix your iPad for you.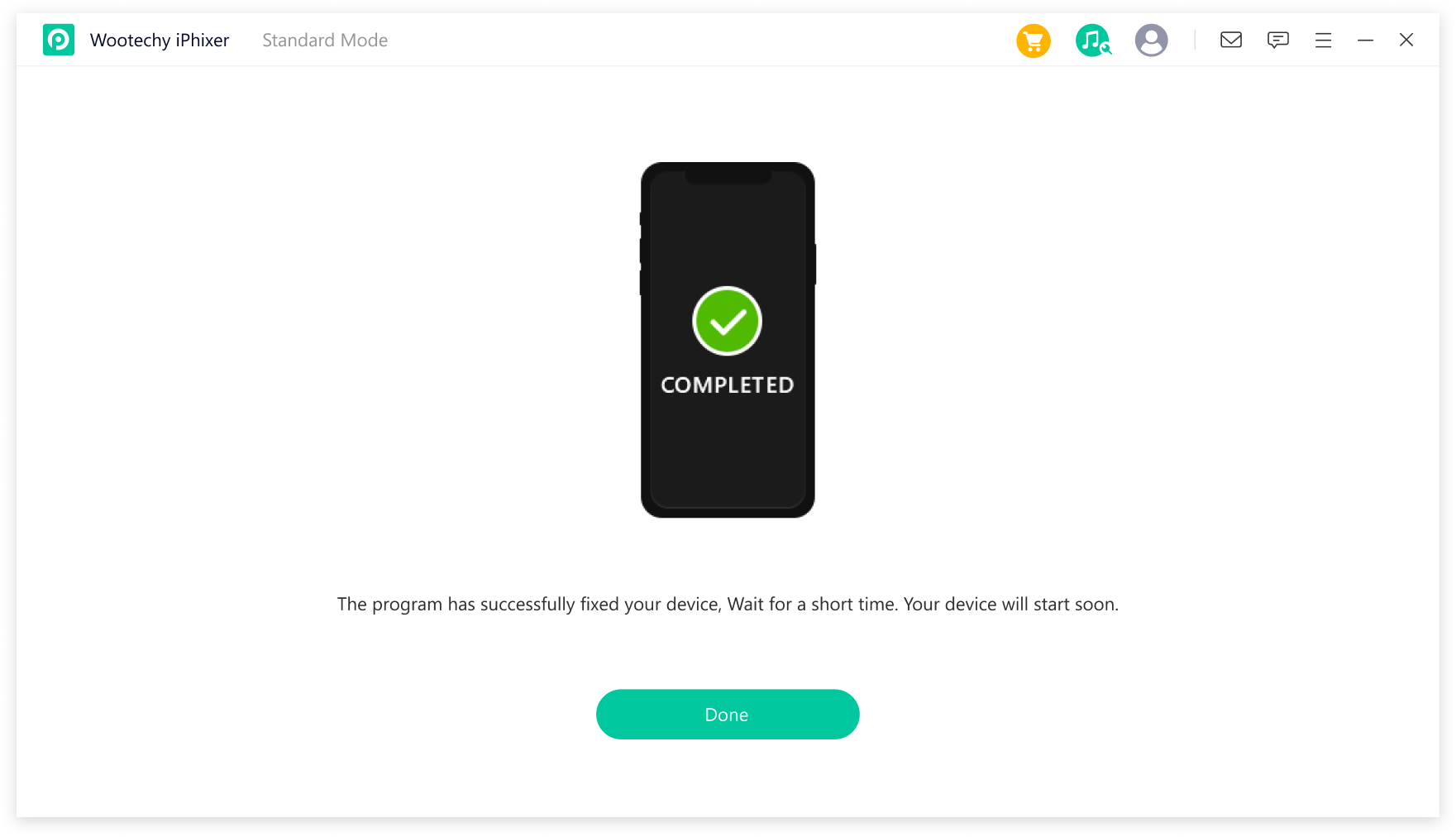 4

Restore iPad Via iTunes

Another method you can try out when your iPad is stuck in a reboot loop is using iTunes. You will end up losing data with this option, but try it out if you are an iTunes picker.

Step 1: You want to launch your iTunes app on your computer first, then plug in your device to get the process started.

Step 2: Your iPad will be recognized by iTunes. If you cannot find your device, then you have to follow the steps of hard resetting iPad to put it into Recovery mode.

Step 3: Click Restore option. This will fix the boot loop issue.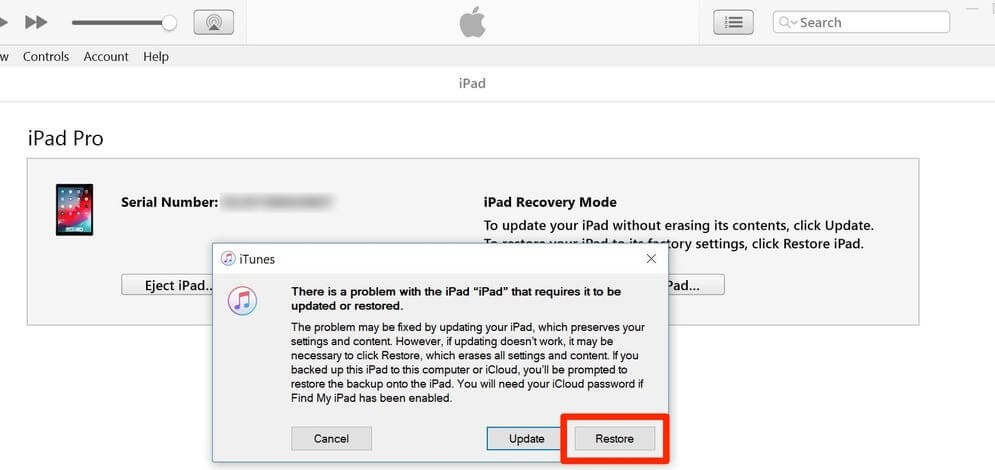 5

DFU Restore iPad

As a last resort, we recommend using DFU mode to repair your boot loop issues. You will need to use iTunes for this option as well, and make sure to connect your iPad to your computer.

Step 1: Once your iPad has been connected to your computer, boot up iTunes and then start to put your iPad into DFU mode.

Step 2: You can enter DFU by pressing the Top Volume button then the Bottom Volume button. After that, you will hold down your Power button for at least ten seconds. When the ten seconds are up, press the Volume Down button, but make sure you are still holding down the Power button as you do this. Keep holding the Power button and Volume Down button for another solid five seconds. Let go of the Power button but keep your finger on the Volume Down button for ten seconds.

To put an iPad with Home button into DFU mode, turn off the device first, then press down the Home button and the Power button for 10 seconds, release the Power button yet continue holding the Home button until the iPad screen goes black.

Step 3: At this point, your iPad will turn off, then you can click the Restore button in iTunes. This will finish the process and fix your device.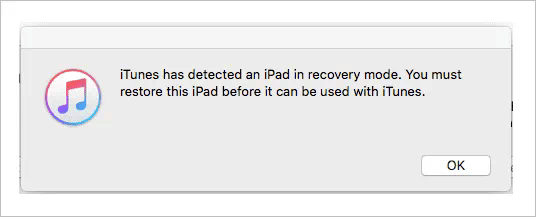 You May Wonder: Why Does iPad Boot Loop Problem Occur?
iPad boot loops can be caused by a few different issues. The most common cause of this problem is age and wear on your device. When an iPad gets older it becomes more prone to memory problems and system breakdowns.
Another cause could have to do with software. With newer iPad's if you didn't update your device fully or the correct way this can lead to data corruption of the iPad which leads to a boot loop.
Finally, apps and software that are not meant to be used on the iOS system can create boot loop issues. So, you don't want to download anything that is not created for the iPad.
Conclusion
The iPad has much to offer its user, but if you notice that your device is not working right, you need to fix it right away. iPad boot loop can be a serious issue, so read through our post again if you want to learn exactly how to deal with this iOS malfunction. We went over everything you need to know in detail above.