Have you lately had a problem with your iPad's touch screen? Even when you aren't using it, the screen responds on its own? Countless users have expressed dissatisfaction with the iPad's ability to type on its own. It's referred to as iPad ghost typing. Your iPad will open or launch applications or browse on its own, even if you didn't touch the screen.
With the iOS 13.4.1 upgrade, users started experiencing the iPad ghost touch problem. The thing about this issue is that it might indicate a significant problem with your iPad device that affects the hardware, or it could simply be a sign of a small software issue. In this article, we will show you the top 6 most effective and highly recommended ways to resolve iPad ghost touch issues, so keep reading:
Part 1. Why Is Your iPad Pro Ghost Touching?
There are a few reasons behind the iPad pro ghost touch issue. In rare situations, malware may have compromised the device. However, the most typical reasons for this behavior are a damaged or dirty device display or a device that has been jammed with browser history, downloads and requires a fresh start.
Part 2. How Do You Fix the Ghost Touch on Your iPad?
1

Clean iPad Screen

The first thing you should do to resolve the iPad ghost typing issue is check for moisture or a stain on the iPad's screen since they might be mistaken for human hands by the device. As a result, you can use a dampened microfiber cloth to remove undesired dirt off the screen. Additionally, if your iPad comes with a case, you can remove it before wiping the screen.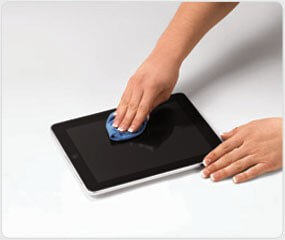 2

Restart Your iPad

Restarting the iPad can resolve iPad phantom touches. You can follow these steps to reboot your iPad:

Simply hold down the Power or Top button until the slider appears.

To switch off your device, slide right. Turn on your iPad after a few minutes to see if the problem of iPad phantom touches has been resolved.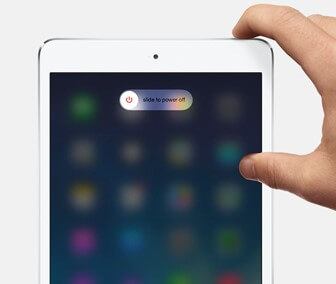 If the issue of iPad phantom touches persists, you can force restart your iPad:
For iPad with a Home button, press and hold the Home and Top buttons together. The iPad will be forced to shut down and restart. When you see the Apple logo, let go of both keys and wait for the restart to complete.
For iPad without a Home button, quickly press and release the Volume Up button, then press and let go of the Volume Down button. Finally hold the Top button. When you see the Apple logo, let go of the Top button and wait for the restart to complete.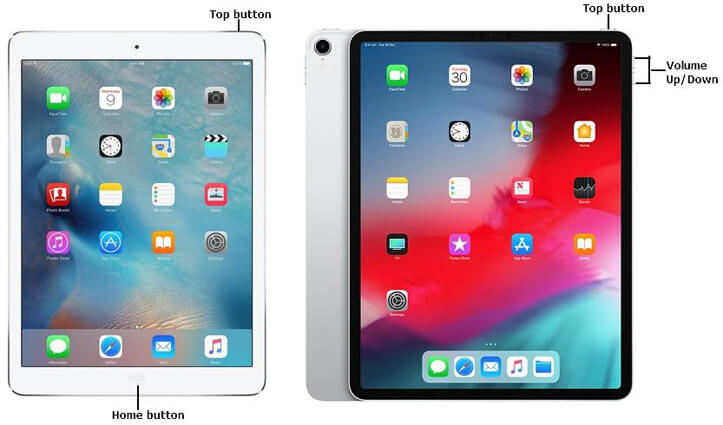 3

Update iPad to the Latest

The newest iOS/iPadOS 15 version can fix some bugs. Therefore, you can update your iPad software to solve the iPad ghost typing problem if you would like to.

Go to your iPad default Settings app, then navigate to General and Software Update option.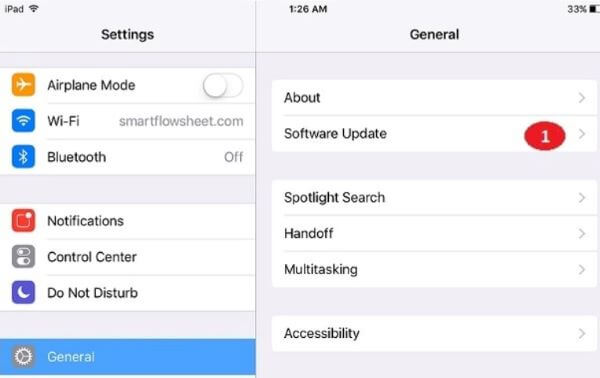 Download and install an update if there is one available.
4

Reset the iPad

If the updating does not solve the iPad ghost typing, the next step is to reset all of the settings. This is to rule out the chance that your device's incorrect settings are causing the iPad phantom touches.
Option 1. Reset iPad All Settings
An easy iPad ghost typing fix is to reset the iPad's all settings by using the following steps:
Head to Settings from the Home screen. If it isn't already selected, tap General.
Press the Reset button. Tap the Reset All Settings button.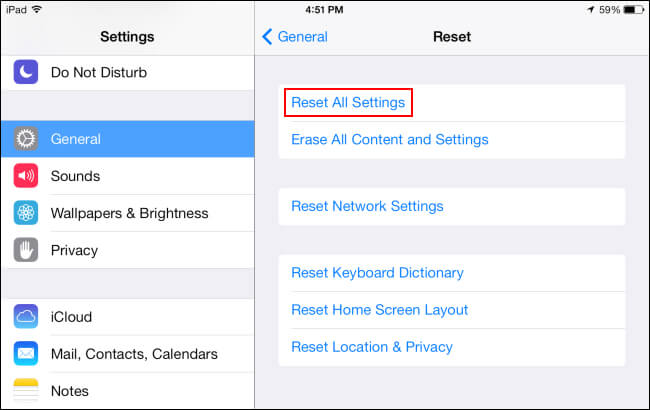 Enter your security code, if required. Hit Reset to begin the reset process, then tap Reset again to confirm.
Option 2. Factory Reset iPad via Settings
Ghost typing on the iPad can be fixed with a factory reset. Make sure that you have a backup of your crucial files before using this method as it will erase all data on your device. You can easily factory reset your device by following these steps:
Tap Settings from the Home screen. If it isn't already selected, tap General. Reset by pressing the Reset button.
Click Erase all contents and Settings. Press the Erase Now button. Enter your security code if asked.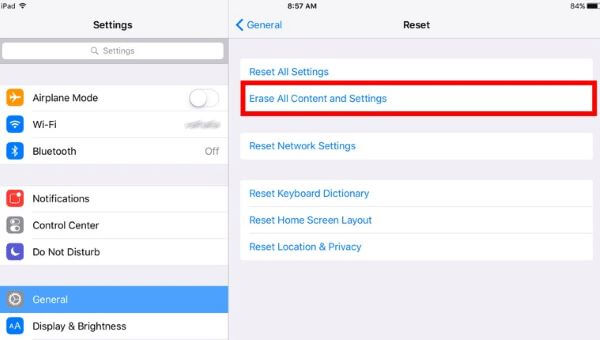 Press Erase button, and to complete the reset, tap Erase once more. Now you'll have to enter your Apple ID password.
When you're ready, press Erase in the upper-right corner of the screen to reset your iPad.
5

Fix iPad Ghost Touch with WooTechy iPhixer

If you are unable to solve the mystery of ghost typing on an iPad even after following all the methods mentioned above. In that case, you can try a professional third-party app like iPhixer. iPhixer is a powerful app that allows you to resolve all iPadOS/ iOS/tvOS issues without losing data.
Key Features of iPhixer
75.000.000+
Downloads
iPhixer is compatible with all iOS versions, including the most recent iPadOS 15/ iOS.

It is easy to use and reliable as no data is lost during the repair process.

You can also reset your iPad with or without a password.

With a single click, you can enter or exit Recovery Mode for free.
iPhixer offers two modes, Standard Mode and Advanced Mode, to repair your iPad ghost touch issues on your iPad. Follow these easy steps to fix ghost typing on iPad:
Step 1: Download and Install
Download and install iPhixer on your Mac or Windows PC and launch it. Select Standard Mode and then press the Next option.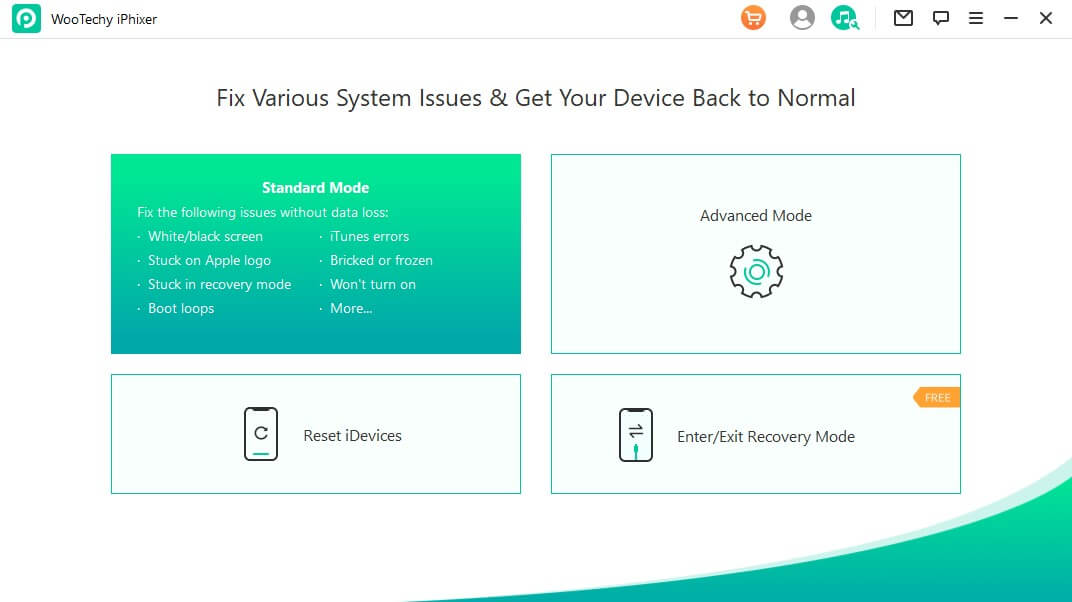 Connect your iPad to your computer with an Apple certificated USB cable. Before proceeding to the next step, you should first unlock your device, as the app will not recognize it if it is locked.
Step 2: Download Firmware
After that, click the Download option to get the firmware for your iOS device. The software will automatically show your device's available and acceptable firmware version. You can also select the version you prefer.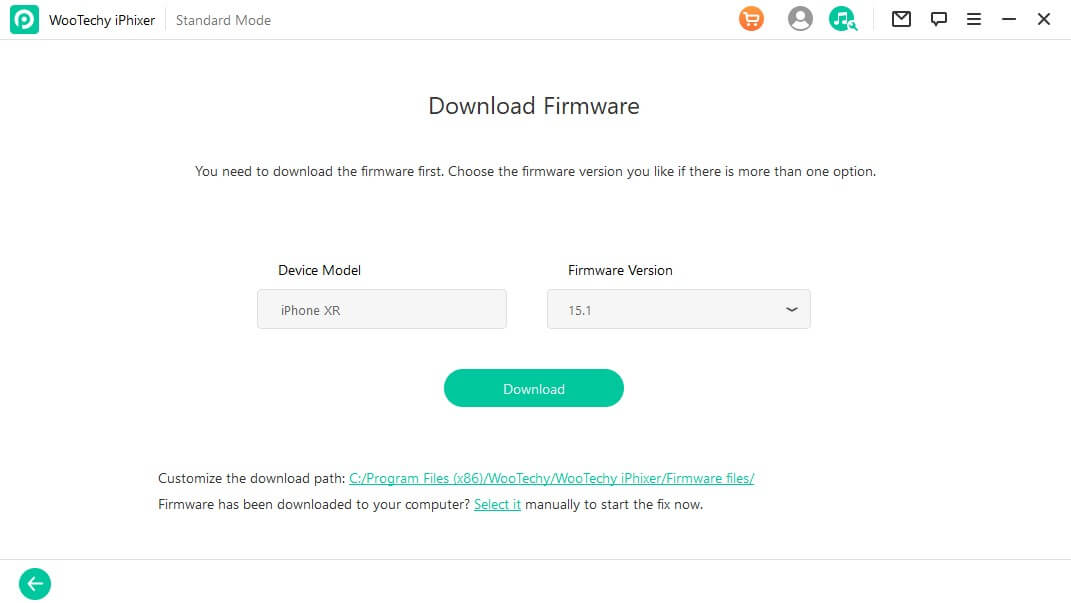 iPhixer will evaluate the firmware and extract software when it has been successfully downloaded before automatically repairing it.
Step 3: Repair Your iPad
Press the Start button to start repairing your iPad. Don't operate or detach your device during this time. Otherwise, it will become jammed and stop working. You can restart your device and use it normally once the repair process is completed.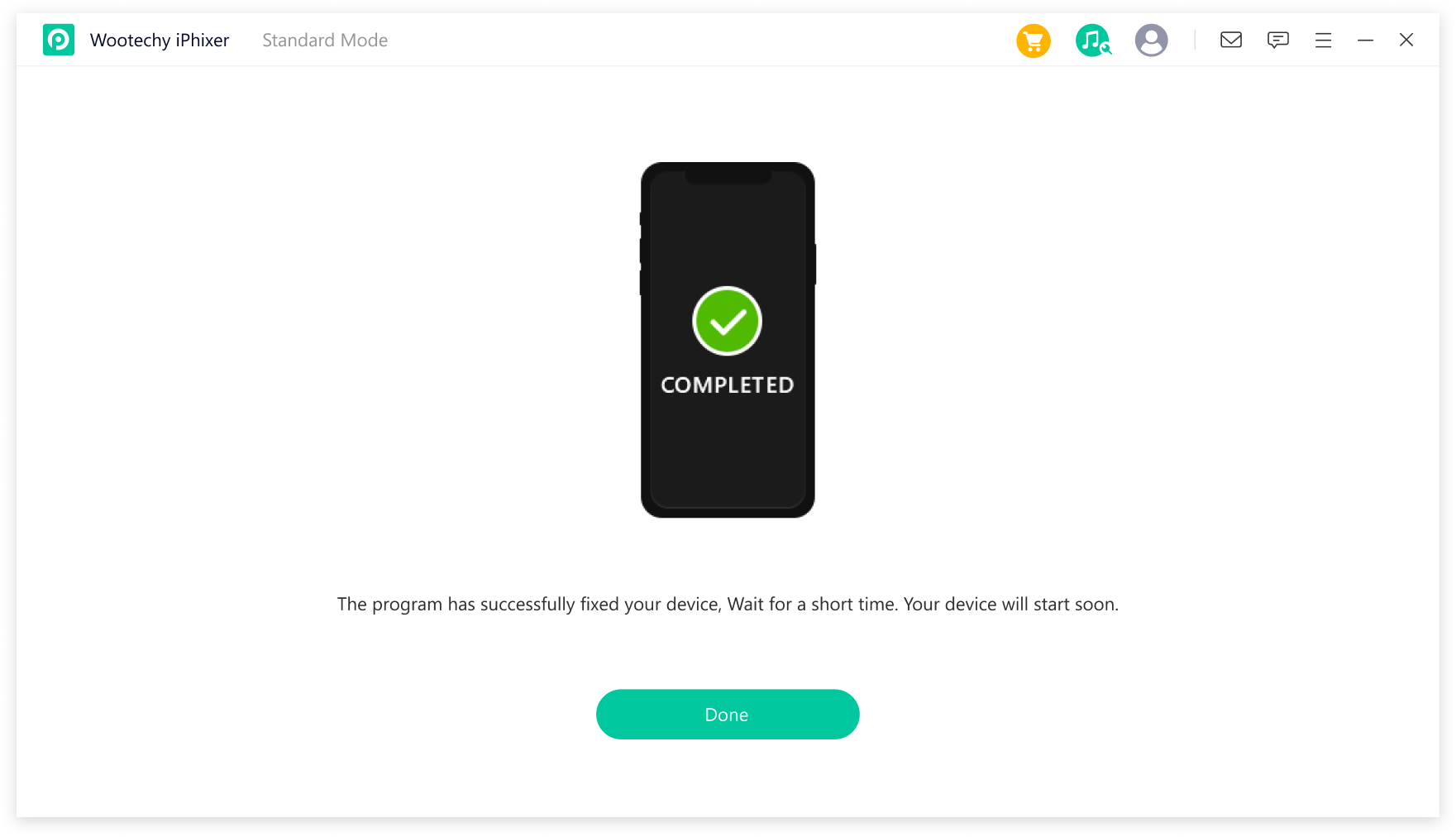 If the Standard Mode doesn't work, you can try the Advanced Mode. Advanced mode has the same steps as the Standard Mode.
6

Check for Malware

You can check for viruses in your iPad for an iPad ghost typing fix. However, this type of takeover is uncommon, especially if your iPad hasn't been jailbroken. Apple scans all programs uploaded to the App Store for malware, and while a virus can get through the cracks, it's extremely unlikely. Nonetheless, be wary of the iPad virus that tries to fool you into handing over sensitive information.
Conclusion
You don't need to worry about iPad ghost typing because it's a frequent problem. If you are facing a similar situation of iPad ghost typing, you can use any of the methods mentioned above. However, we recommend you to use the WooTechy iPhixer app to resolve your iPad and iOS issues because it is a safe and reliable method. It is compatible with all iOS versions, including the most recent iPadOS 15/ iOS.