Happy Halloween in advance. To celebrate this holiday, this artice will show to the full guide to fix no sound on games on iPad, since there are many users complaining about no sound on iPad games. It 's a pretty annoying problem. Sowhy does this happen? What do you do to fix it? Find out answers in this article.
The iPad has an amazing library or games that can be played at any time. Traditional gaming is fun but it can be a major hassle, this is why many people choose to play iPad games in their free time. But, what if your iPad has no sound while you are trying to play games?
The iPad isn't a perfect device and sometimes it can glitch. If there is no sound on iPad games, keep reading through this post. We'll teach you how to repair your device so you can hear your iOS games with top hot 7 alternatives.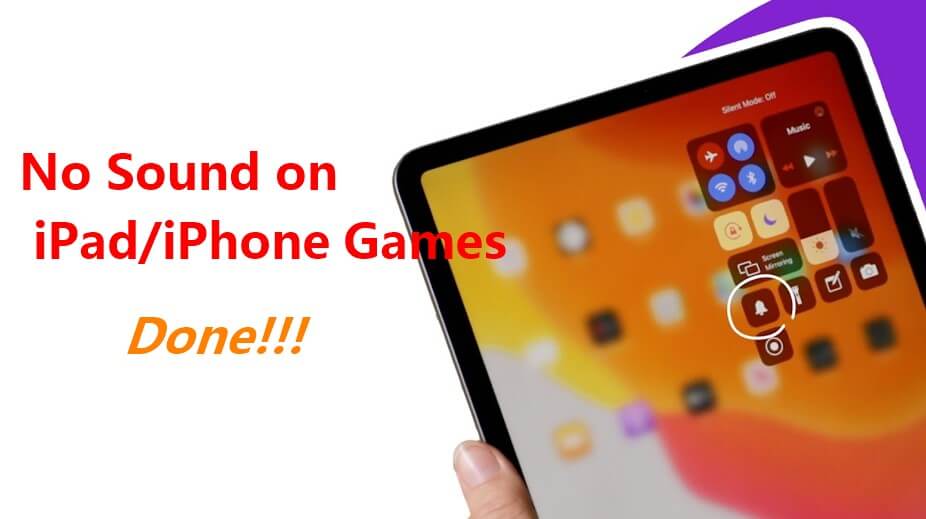 Part 1. Why Does My iPad Not Play Sound on Games?
There are a few reasons this could happen, but usually it has to do with accidentally muting your iPad or enabling the wrong sound settings on your iPad.
Another possible reason this could be happening is that your iOS device is not updated to the latest firmware. In some cases, this could cause apps, like games, to glitch and even mute.
In the worst-case scenario, your iPad could have a software issue and might need to be fixed by professional iOS system repair software.
Part 2. How Do You Fix No Sound on iPad Games?
Now, you have known about why there is no sound on iPad games, then it will be much easier to solve this problem. The following lists 7 proven useful methods to help you fix this annoying problem.
1

Unmute Sounds in Control Center

This first fix is simple but effective if you are trying to unmute the sound on iPad game. You will need to go to your Control Center.

Swipe down on your screen, look for a bell icon with a slash through it. If there is a slash through a bell this means your device is muted.

To unmute it, tap the bell. Then you want to slide your finger over the volume icon. This will increase the volume so you can hear your game better.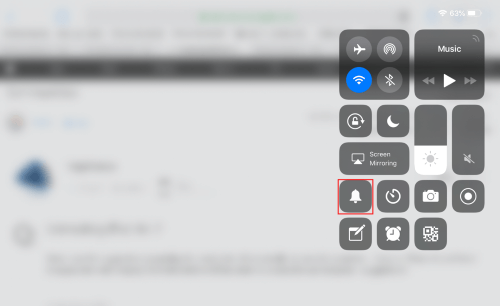 2

Check the Game's Sound Settings

Your iPad settings might not be at fault in some cases. If you have tried the previous fix but your sound still won't work, try looking in the game's sound settings to fix the no sound on games on iPad issue.

To check the game sound setting, open the game you are playing on your iPad. After the game is open, go to the in-game menu. Then look for the option that says Settings. Each game menu will be different but there should be a settings option you can click on.

Once you are in the game's settings, scroll down and see if the sound settings are set right. If the sound is turned down or muted, fix it. You can either unmute it or up the volume so you can hear.
3

Disable Access Within Apps and Restart iPad

Disabling access within apps can also help with no sound on iPad games problem.

Go into your Settings > Control Center.

Click on the words that say Access Within Apps and switch it off.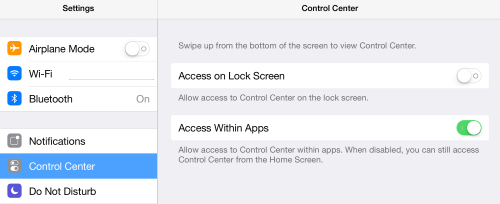 After this, restart your iPad, simply hold down the Top button for iPad with a Home button, (press down the Volume Down and the Top buttons for iPad without a Home button) until the slider shows up. Then drag it to turn off iPad and hold the Top button on the iPad to turn it on again.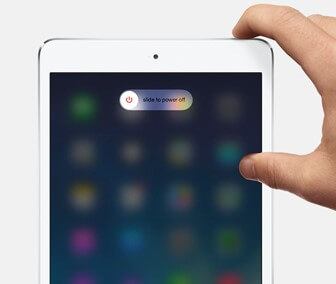 4

Reset the Lock Rotation

Changing certain settings on your iPad can fix your iPad no sound in games. Lock rotation is one way you can get the sound to return to your iOS device. If your side button is set with the wrong settings, you could be muting your game by accident.

Head to iPhone's Settings > General.

Then scroll down and look for the words that say Use Side Switch To.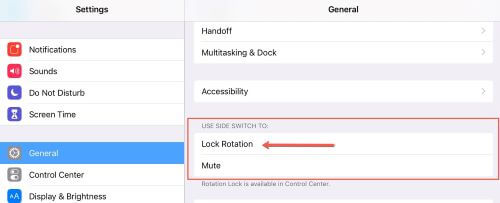 In Use Side Switch, make sure that lock rotation has a checkmark next to it. If mute is checked off then this will interfere with your game sound.
After you have clicked lock rotation, go back to your game and see if the sound works.
5

Force Restart iPad

Force restarting your iPad can quickly repair your device if there is a software glitch or some other kind of problems with your iPad, no sound on iPad games error included, of course. But depending on which iPad model you have, the steps for force restarting will be different.

If you have an iPad with Face ID or Touch ID: press the Volume Up button, then release the it quickly. After you should press the Volume Down button and release it fast. Hold down the Top button on your iPad and wait for the Apple logo to appear. Once it appears you can let go and your device will force restart.

If you have an iPad with a Home button: press the Home button and its Side button. Hold both buttons down for at least fifteen seconds. You will see the Apple logo appear. You can let go of your buttons and let the iPad restart.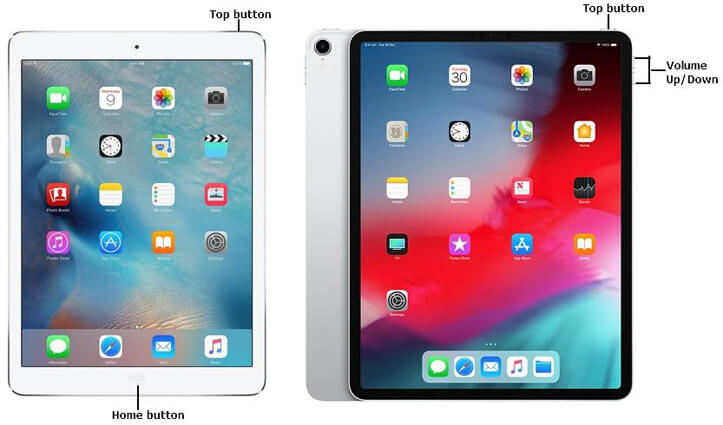 6

Get Sounds Back on iPad/iPhone Games with 100% Success Rate

Some iPads can't be fixed with a simple setting change. If you find that your iPad games no sound issue is being tricky, we recommend using iOS system recovery tools to fix this trouble in root.

Thus here highly recommends an all-in-one program WooTechy iPhixer to repair your iPad games with no sound issue and get the game's sound back onto your device with the fastest speed.

This tool enjoys a large number of iPhone user's popularity for its excellent functions, great interface designs, simple and conveninent operation steps and more.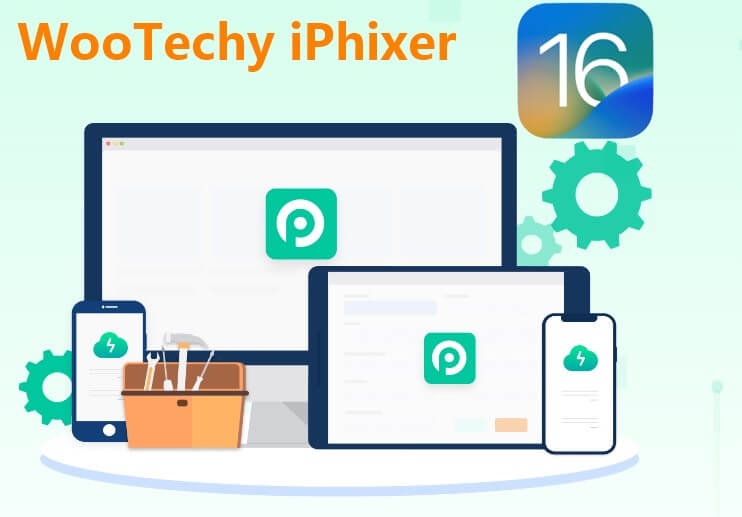 WooTechy iPhixer —The Best iPad/iPhone Repair Software
75.000.000+
Downloads
Fix all iPad issues including no sound on iPad games, iPad boot loop, iPad ghost touch, screen flickering, sound not working, etc. without any data loss.

Compatible with all iPad models and iPadOS/iOS versions, the latest ones, iOS 15.6/iOS 16, included.

Easy to use, it has a 100% success rate and the fastest speed to repair your iPad.

It can also reset your iPad with or without password, upgrade your iPad's system, etc.

Aside from fix iPad software problems, you can also use iPhixer to fix all types of iPhone software issues, such as iPhone storage full won't turn on and iPhone blinking Apple logo without any data loss.
Fix No Sound on iPad Games with WooTechy iPhixer Without Data Loss:
Step 1 Open up iPhixer and plug in your device. Then, choose a mode to fix your iPad. For no sound on iPad games, the Standard Mode will work best.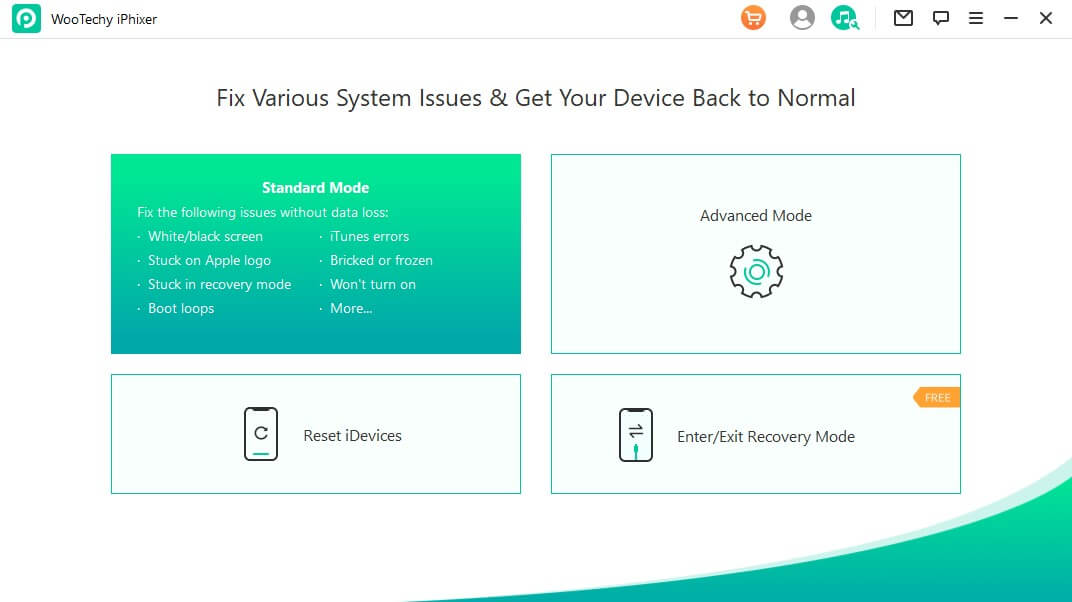 Step 2 Next, you want to download the software to fix your iPad. There will be specific software that will match your iPad model scroll down and choose it.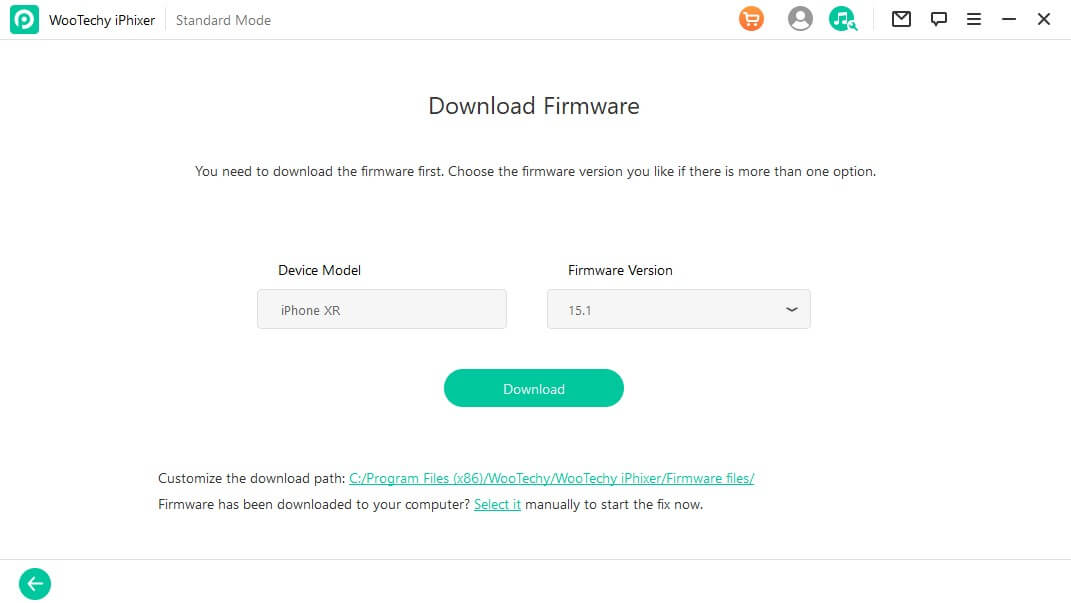 Step 3 Once the repair software for your iPad is done being downloaded, your device will be fixed and the sound is working on your iPad games.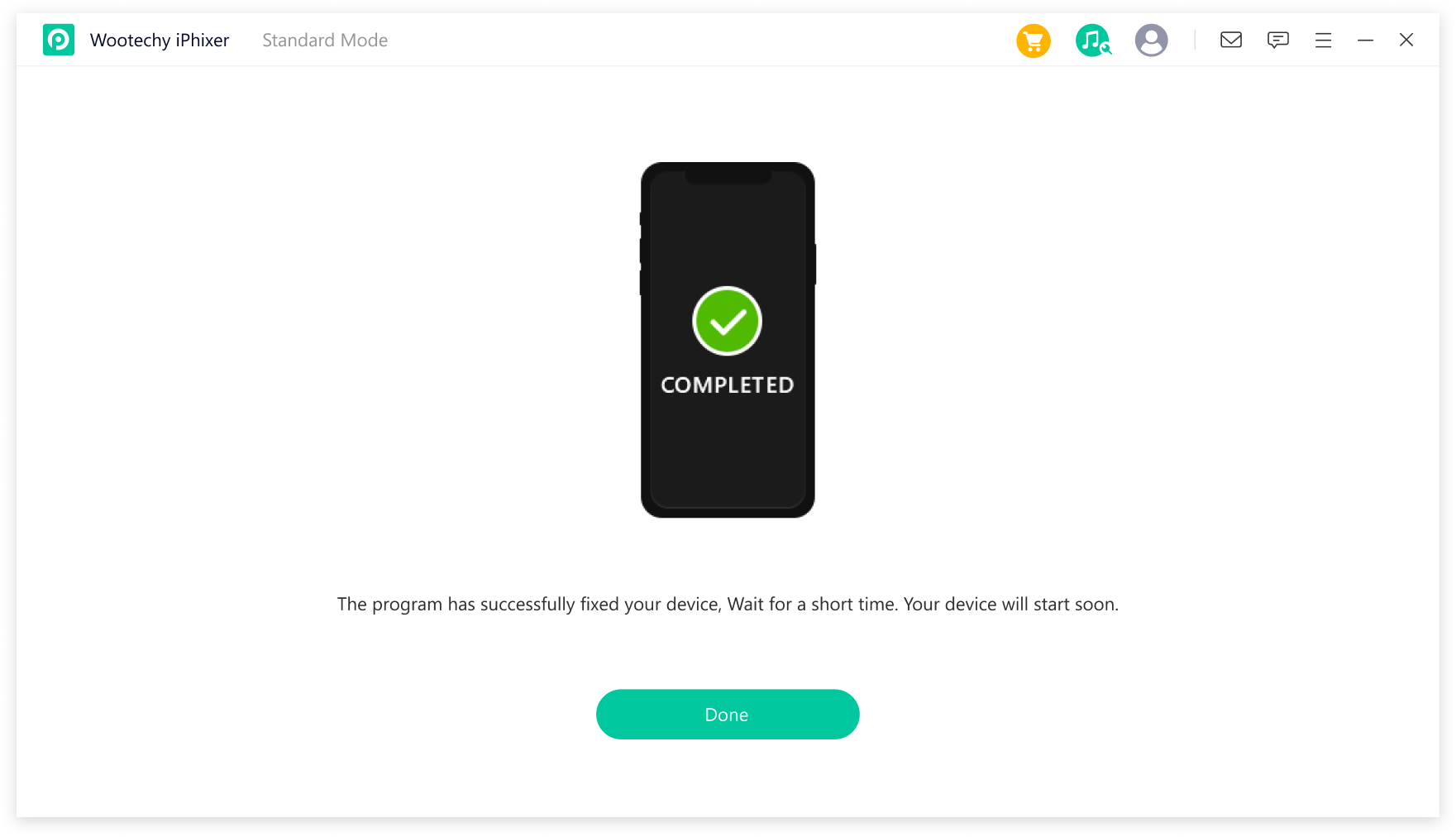 Note
Now the no sound on iPad game problems must be solved, and you can play the games with your friends on iPad smoothly as before, that's all due to the greatest iPad/iPhone repair tool --
WooTechy iPhixer
.
7

Factory Reset iPad

The final option you can try to fix no sound on iPad games is factory resetting your device. We only recommend doing this if you have already tried every other option. Not only will all your data be lost, but you will have to set up your phone again. So, make sure that you have tried every method listed first.

To factory reset your iPad, you will need to go into your Settings and scroll down to click General.

Look for Reset and click on Erase All Content and Settings.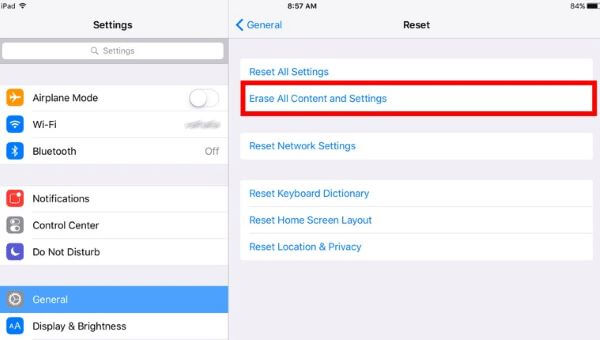 Confirm that you want to do this and then type in your password for your Apple account.
Conclusion
There are many different ways to repair your device when there is no sound on iPad games. We went over the easiest and most effective methods including using WooTechy iPhixer for you here today. Make sure to read through this post carefully and go over each solution. This way you can play games with sound as you use your iPad.
Hope this article can give you the useful help, so that you can enjoy your Halloween with great joy and fun.
Check more solutions for iOS system problems here!