Imagine you're on your way home, and you miss a text that says "pick up groceries". Now you have to get out again and get food for dinner! And this is just an example, missing your texts can cause a lot of problems in these times when we communicate mainly through texts. Nothing is more annoying than having to search "iPhone text sound not working".
But instead of blindly trying different fixes and seeing which one works, it's much better if you can first identify why you are having this problem. Going in blind can end up causing other issues while trying to fix iPhone text message sound not working. So let's go over the possible causes this might be happening, and then we'll talk about the fix.
Why is Your iPhone Not Making a Sound When You Get a Text?
There could be a wide range of reasons for your text tone not working on the iPhone. You might have accidentally muted the person or even your phone. Or maybe the text tone for a particular contact is set to something different or maybe your phone is on Do Not Disturb mode. The first thing you need to do to fix this issue is figure out why it's happening.
The problem itself might arise in two ways. You might be getting notifications of an incoming text message on screen, but you don't hear any accompanying sounds to it. Or you don't get the notification at all, and there's no sound.
If you get notifications of your texts on screen, but there's no sound to it, chances are your phone is in silent mode, or you've turned the volume down way too low, or there's an issue with the ringtone you've selected for your text messages.
On the other hand, if you don't get any notifications at all, with or without sound, for your texts, then you probably have notifications turned off, or maybe you've muted a particular contact or even blocked them accidentally. If you've blocked them, you won't get the texts even if you check your inbox. But you've muted a contact, the texts should still appear in the inbox.
So, check for each of these issues, and see if you can identify the reason why you're getting iPhone no sound on text.
10 Solutions to Fix iPhone Text Sound Not Working
If you have figured out the reason why your iPhone text sound isn't working, then find the relevant solution from the list below and this should solve your issue. However, if you couldn't figure out why it's happening, then try each of these solutions in order, and see which one works for you.
Here are 10 ways to fix your iPhone text sound.
1

Check Mute Switch and Sound Settings

Your iPhone should have a switch on the left side. This controls whether your phone is on Silent or Ring mode. You might have your phone on Silent. Check the left side of your phone to see if the switch is set to red. That means your phone is on Silent. Simply turn the switch to ring.

Another simple hack is to simply increase the ringer volume on your phone.

iPhone 7 and Onwards:

Go to Settings. Then press on Sounds and Haptics.

Look for the Ringer and Alerts option. Slide up the volume.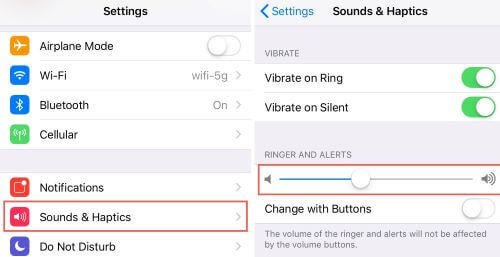 On iPhones 6 and Older:
Go to Settings. Press on Sounds.
Slide up the volume.
2

Turn off Do Not Disturb

If your phone is set to DND mode, then no notifications will get through, whether it be calls or texts.

Go to the Control Center from your Home Screen, by swiping down.

Check for the Cresent Moon icon. This is the DND button.

If it's turned on, then turn it off.

You can also do this by going to Settings and then turning the DND toggle off. This should fix your issue.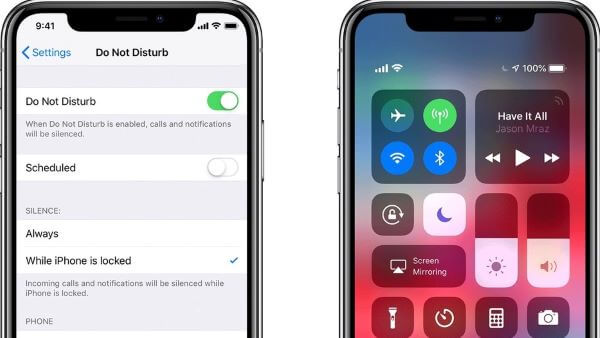 Newer iPhones with iOS 15 for instance, have focus modes where you can allow certain notifications to come through. This might be a reason why you're getting some text message tones but not others. So even if you get text tones from one person, but aren't getting it from others, it doesn't mean that the problem isn't DND mode. You can disable it in Settings.
3

Turn off Bluetooth

Sometimes turning off your Bluetooth can help you receive text sounds on your iPhone. This is because your phone might be connected to other Bluetooth devices, where the sounds might be redirected instead of directly coming from your device.

iOS8 and Onwards

Swipe down from your home screen and go to the Control Center.

Check if the Bluetooth icon is blue. The Bluetooth symbol should look like a zig-zag running through a straight vertical line.

If it is, press on it to turn it off.

iOS7 and Earlier

Go to Settings. Look for the Bluetooth option.

Press on the toggle to turn it off. It should be gray, when turned off.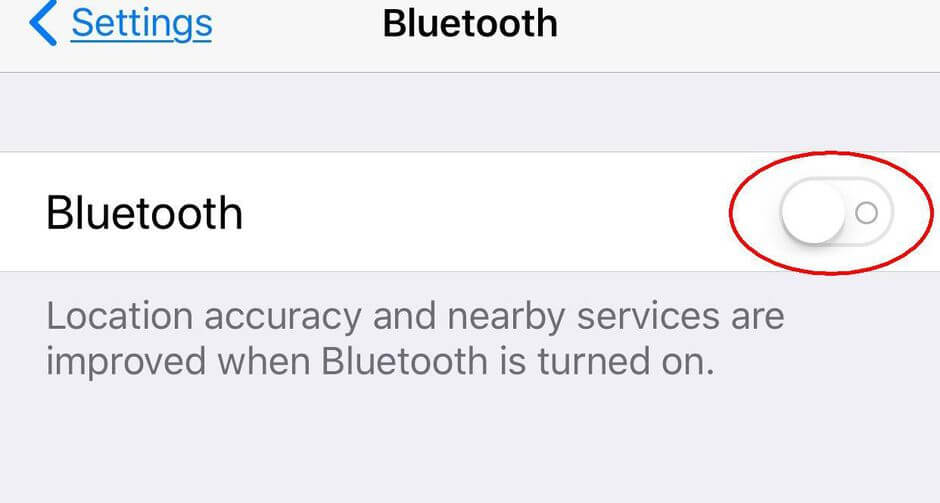 4

Check Text Tone for Messages

Sometimes changing the text tone or ring tone for your message app can help fix this issue.

Go to Settings. Look for the Notifications option.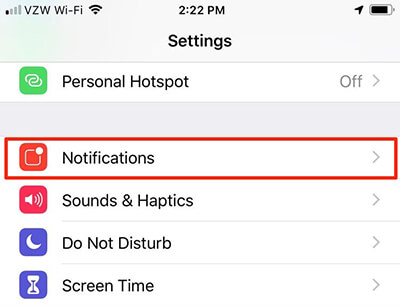 On the Notifications page, find Messages.
Go to Sounds. See what the sound is set to; whether it's set to none.
Choose a different tone from the list and see if it works.
Restart your iPhone by pressing and holding on to the Volume Down button and the Side button together for iPhone X/11/12/13 (for other iPhones, hold the Side/Top button).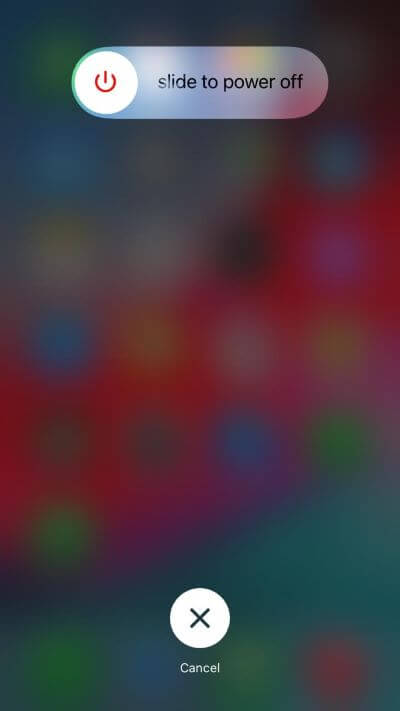 Now you can change your text tone back to the original in the same way and see if it works.
5

Check Text Tone Settings for Contacts

You might have also set the specific alert tone for a particular contact to None. This means texts from this contact won't alert you. To change this, here's what you have to do.

Go to the text message you missed a notification for, in the Messages app.

Press on the name of the contact, this should take you their Contact information.

There should be a Text Tone option for the contact. Press on it and select any other tone than "None" from the list.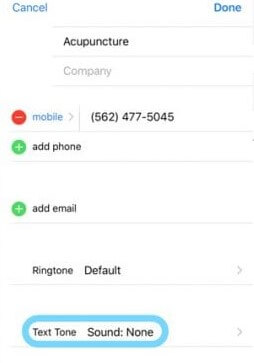 In case this doesn't work, or the text tone wasn't set to None, then try another fix.
6

Check Messages Notifications

There's a chance that you might have muted the Message notifications altogether. If this was the cause, then you won't get any notifications on your screen from the Messages app, not just a lack of sound alerts.

Go to Settings. Then go to Notifications.

Find the Messages option, and then turn on the Allow Notifications toggle.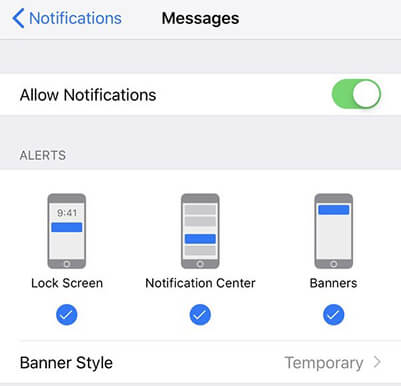 If it was turned off, then that was probably the issue.
7

Turn off Hide Alerts on Messages

You might have hidden the alerts from a particular contact and forgotten about it.

Go to the Messages app. Press on the contact of the person whose texts you missed. This should take you to their contact-info page.

Press on the i or info button on that page.

Then toggle the Hide Alerts option for them to turn off.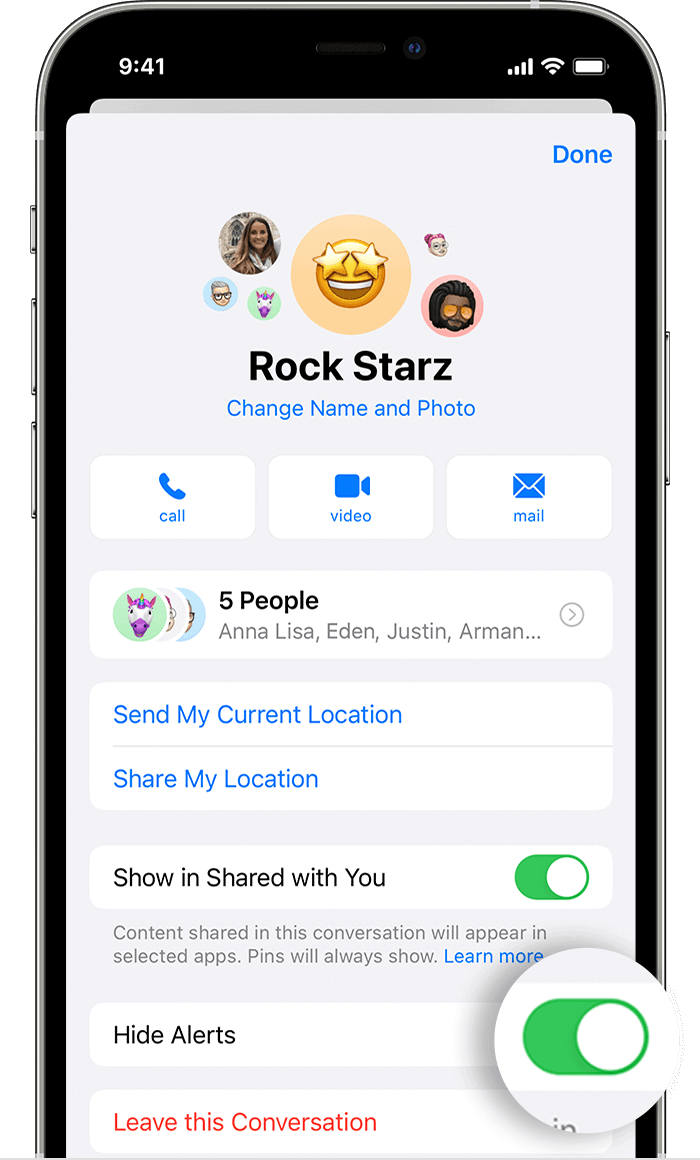 If it was green or turned on, then it means you probably didn't want notifications from this person or you accidentally turned it off. This should fix the issue.
8

Ensure the Person Is Not Muted

The most common reason why you aren't getting notified of texts might be that you muted that contact. Whether it is a group or a person, your iPhone won't give you notifications for texts from them if you have them muted.

Go to your Messages app.

Check for a slash through a bell icon on the right side of a message you missed. If there is the slashed bell icon, then this means the contact is muted.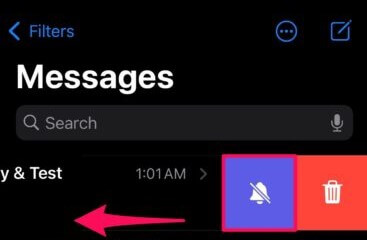 To fix this, simply swipe left on the message, and press the purple white bell icon.
You should now get notifications with sound for this conversation.
9

Fix iPhone Text Sound Not Working Without Data Loss

You can take a more advanced approach to fix the no text sound issue if none of the simple fixes are working. Use iPhixer to fix this issue without losing any data on your phone. It is especially useful if the problem is caused by iOS bugs.
Key Features of iPhixer
75.000.000+
Downloads
Fix all iPhone sound not working issues with a high success rate.

Support all iPhones and iOS versions including the latest ones.

With a user-friendly interface, it is much easier to use.

It has been welcomed by many users in the world.
Download the iPhixer software on your Mac or Windows pc or laptop. Connect your iPhone to your laptop with an USB cable. Choose Standard Mode.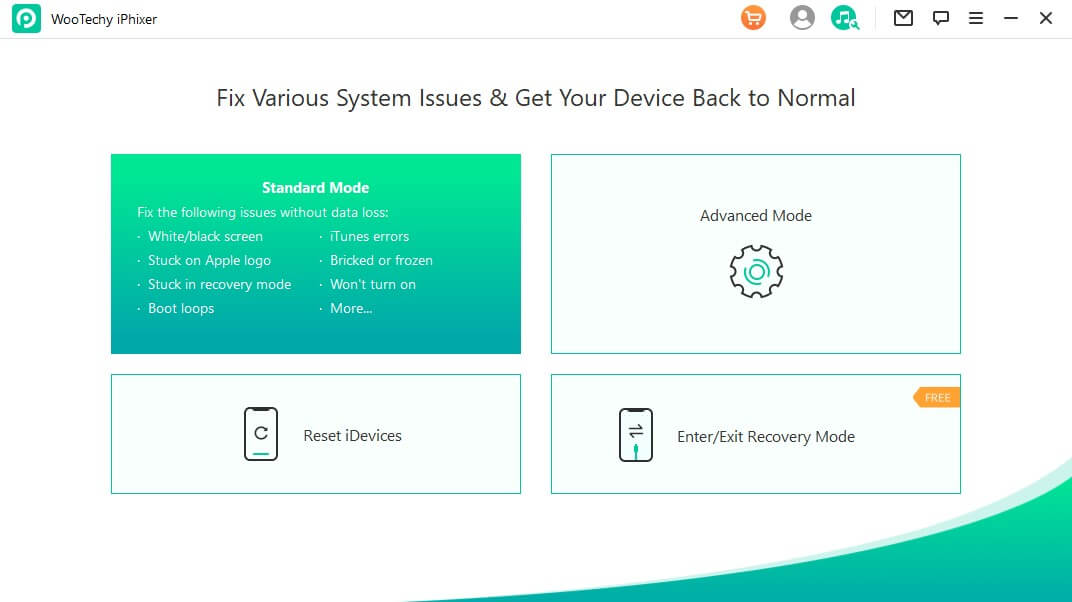 The software will ask you to download the firmware that's suitable for your iPhone model. Agree to the download.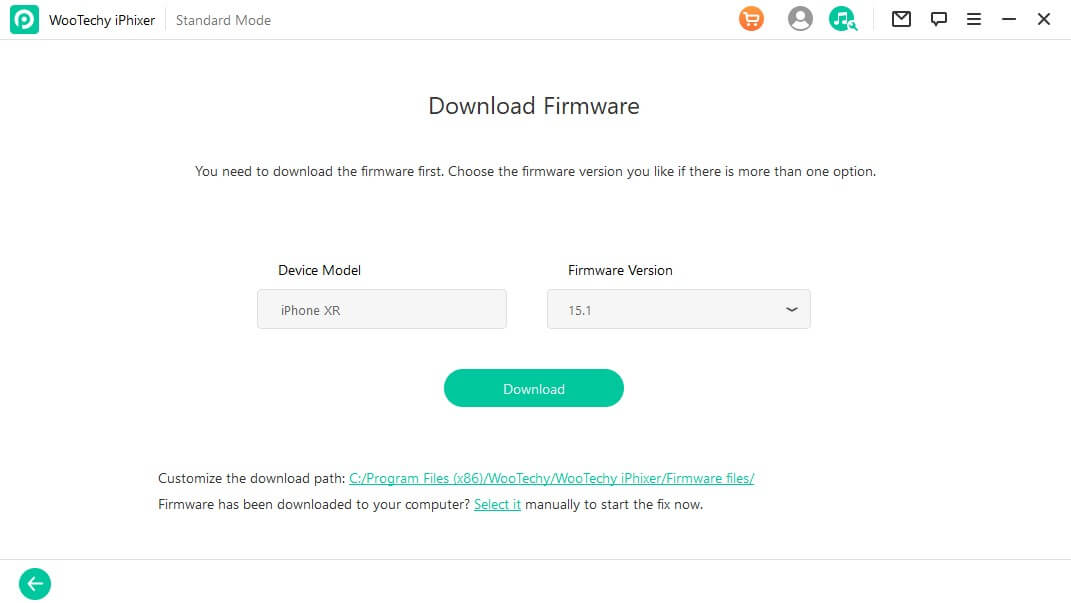 Then once the firmware is downloaded, it will get verified. Press Start for the software to automatically fix your device.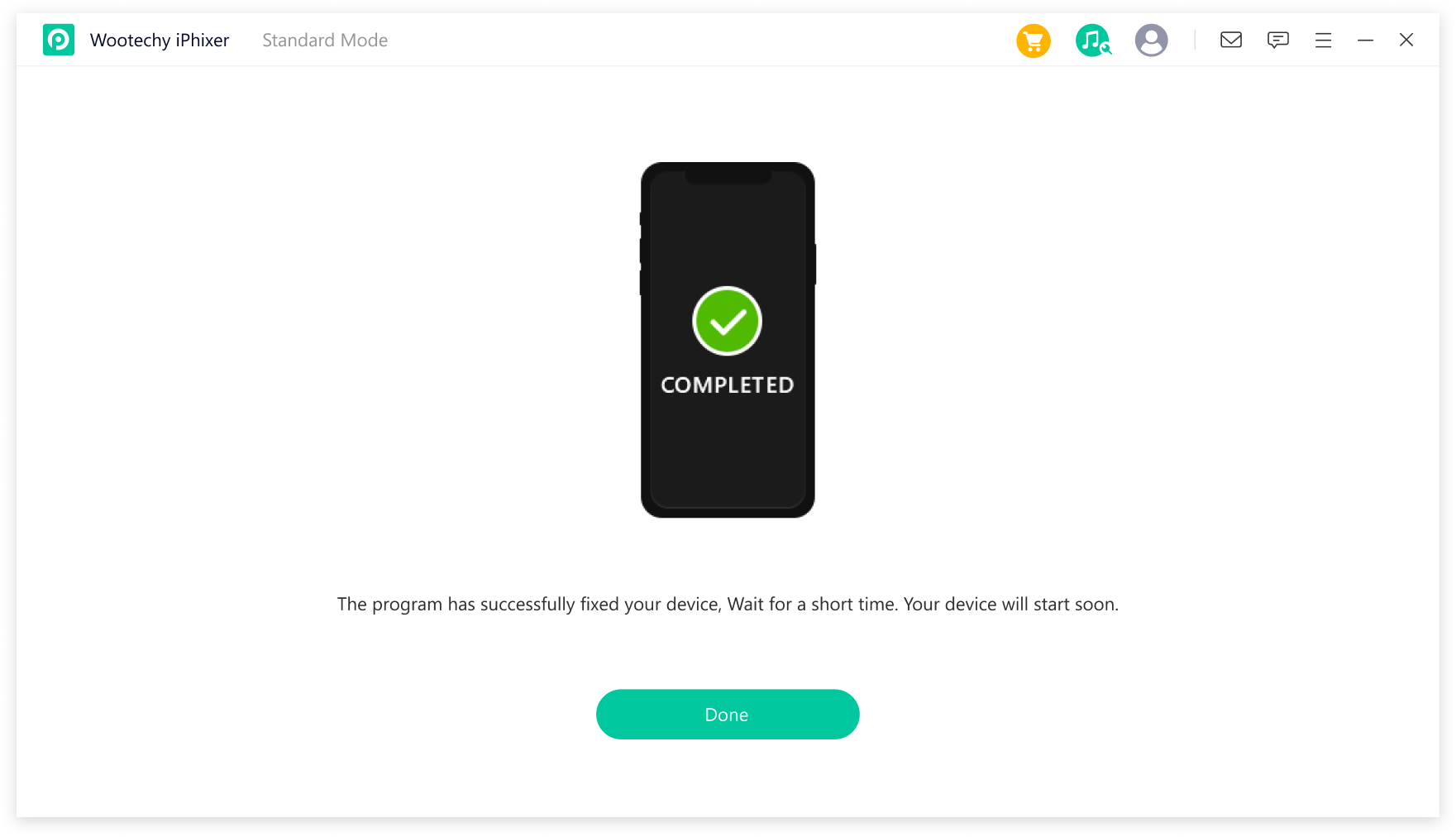 10

Factory Reset iPhone

If none of the previous fixes have worked, then you might try a reset. Sometimes this can fix a lot of issues as the phone goes back to its default settings.

Backup all your data, either through the cloud or by copying everything to your laptop or computer with an USB cable.

Go to Settings. Scroll down to General.

On the General page, you'll find that there's a Reset option.

Tap on it and then select Erase All Content and Settings.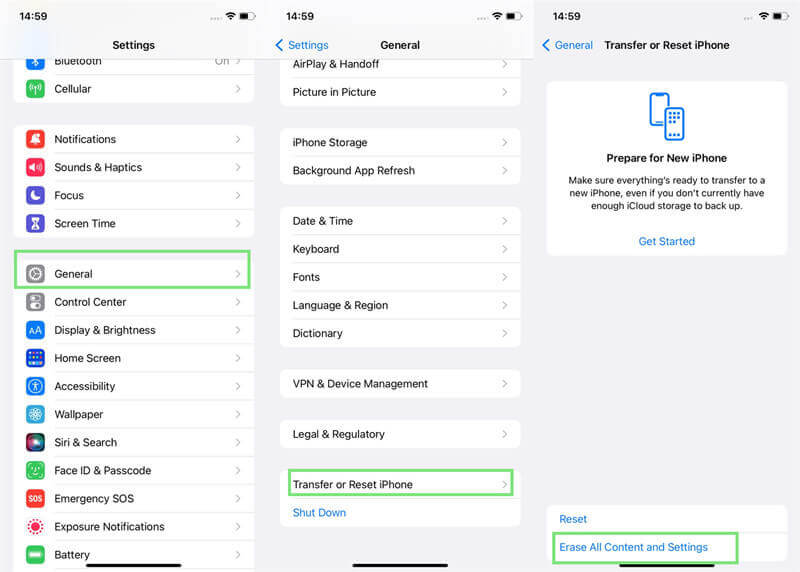 Your phone will ask for your passcode, enter it. Then the phone erases everything and restarts.
Conclusion
Having an iPhone text-sound not working issue can be very annoying and you might miss important notifications and texts from work, friends, and family. We hope at least one of these solutions helped fix your issue! To get 100% relieved, you can't miss using WooTechy iPhixer.