Access to one's phone is important. Without guaranteed access, users would be unable to use the phone's features or access their data. Your guaranteed mode of accessing your iPhone can help keep unauthorized users out. For example, anyone other than you will get the iPhone unavailable message if they try using the Face or Touch ID to open your device.
You may experience the same if you enter the wrong passcode or use the finger you did not register to unlock your iPhone. If you cannot seem to recollect the right way to unlock your iPhone, then you need alternative solutions to fix iPhone 13 pro max unavailable without data loss.
Part 1. How Long Will My iPhone Say Unavailable?
Your iPhone will remain unavailable until you enter the correct code. However, you won't immediately get the iPhone 12 pro max unavailable message. Even if something is tapping the wrong number when trying to enter your passcode, you will be locked out until the correct code has been inputted. The same goes for a third-party guessing your device's passcode to gain access.
Making several attempts will keep your phone unavailable. However, after six wrong attempts, you will get the iPhone is unavailable try again in 1 minute message. After the seventh failed attempt, you will be locked out for 5 minutes. For the eighth attempt, your iPhone will say unavailable for up to 15 minutes. After the tenth filed try, you will be locked out for an hour.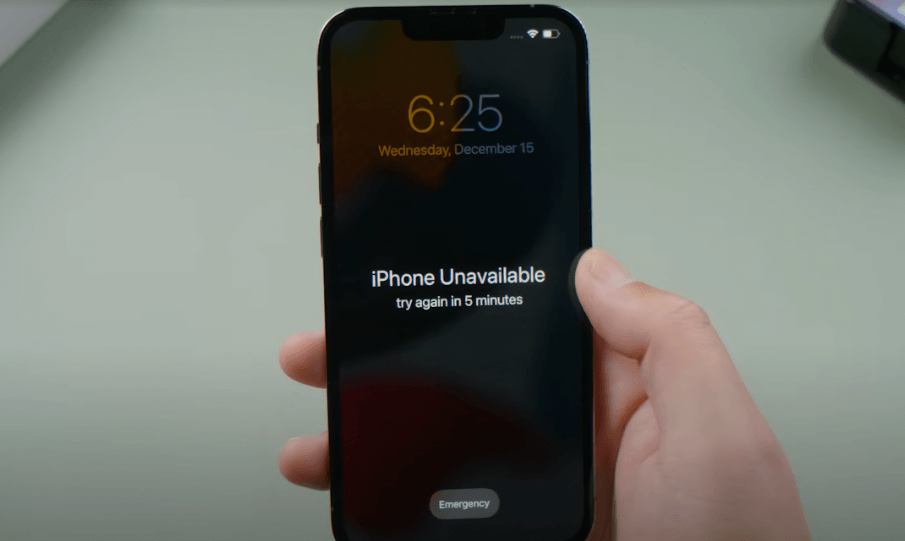 Part 2. What Do I Do When My iPhone Says iPhone Unavailable?
If you are getting iPhone 11 unavailable after several attempts, you need an alternative solution to access your iPhone. In this section, we have helped you identify five effective solutions to prevent being locked out by the iPhone unavailable message.
1. Erase Your iPhone Wirelessly (Apple ID Required)
The simple and straightforward solution for resolving iPhone unavailable after update is to erase your iPhone. The process is simple because it is a default provision made by Apple for users to deal with such situations. However, older versions do not have this option. This option is the Erase iPhone that will pop up on your screen alongside the iPhone unavailable message. You will see the indication at the bottom right corner of your screen.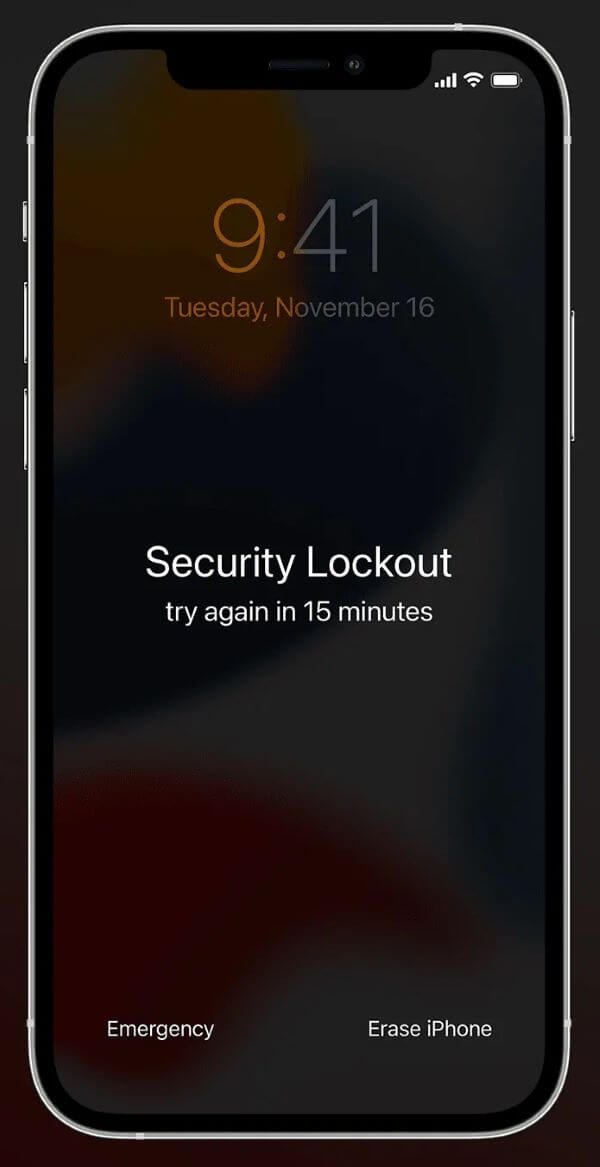 This function removes all your data and leaves it like a brand-new iPhone. You would need your Apple ID to complete this process. The side effect of using this method will be displayed on your screen; All your content and settings will be erased. An erased iPhone cannot be located or tracked. Hence, if you do not have a backup of the data on your iPhone, it may be lost forever.
2. Erase iPhone with Recovery Mode
iPhone unavailable is a system issue that iOS recovery can solve. Hence, you can troubleshoot your iPhone using the recovery mode. Through the recovery mode, you can erase your iPhone contents and settings. Therefore, data not backed up before using this method may be lost forever. You can use your iTunes or Finder app to restore your iPhone, as shown in the steps below.
Step 1 Start by pressing and releasing the Volume Up button of iPhone 8 and newer models quickly.
Step 2 Secondly, quickly press the Volume Down button and release it.
Step 3 Press down the Side button until you see the recovery mode screen.
(For iPhone 7 and 6 series, press down the Volume Down button or the Home button with the Power button at the same time until you see the recovery mode screen.)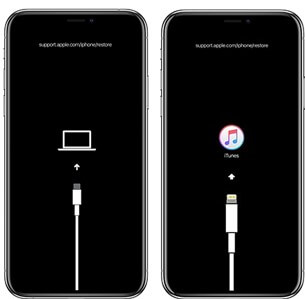 Step 4 Open iTunes or Finder app on your PC. Connect your iPhone to the computer with a suitable cable.
Step 5 Pick Restore once iTunes brings a prompt request on your PC screen to "Update" or "Restore" your phone.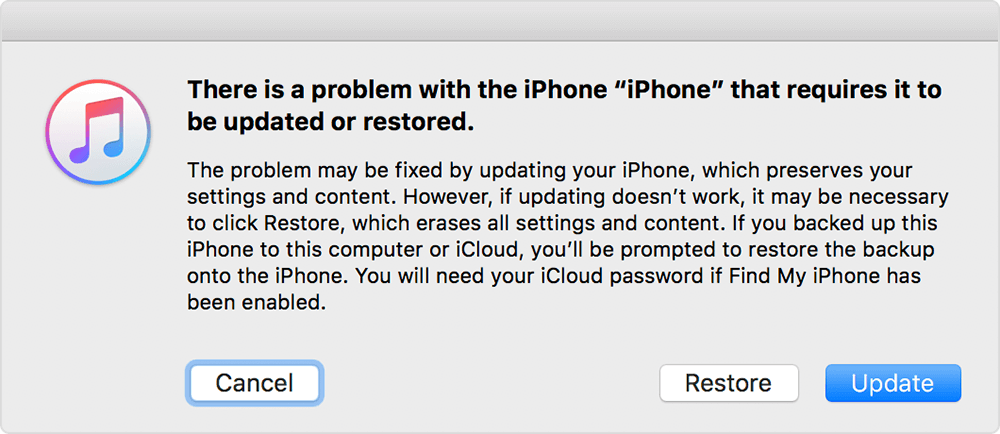 3. Erase iPhone with iCloud Find My iPhone (Apple ID Required)
Find My is an Apple service for locating any of your devices if you have them connected. You can use this feature to perform literally the same things as the last two methods by using your iCloud account. Hence, you can use this method to clear your iPhone data and settings whenever you notice your iPhone is unavailable. After which, you can set it up from scratch. If you have a backup, you can use it to set up your iPhone.
Step 1 Use a web browser to visit iCloud.com. Use your Apple ID to sign in to your iCloud account.
Step 2 Navigate to the Find My service. Now, select the All Devices option, then pick iPhone.
Step 3 Tap on Erase iPhone to clear the iPhone.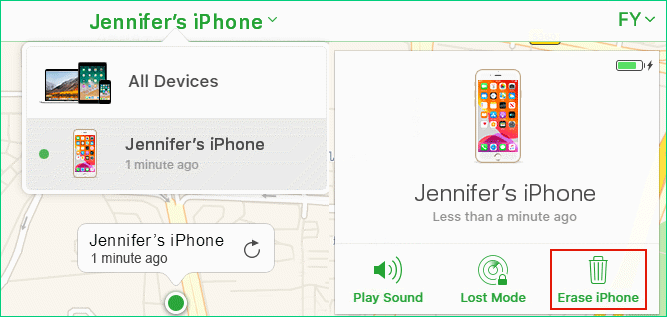 4. Unlock the Unavailable iPhone Without Losing Data
If you are locked out of your iPhone because iPhone 13 pro max is unavailable, I am here to show you how you unlock your phone. WooTechy iPhixer is the multipurpose software repair tool you should use to gain access to such a phone. It is a 100% secure tool and guarantees your data safety.
iPhixer – Fix iPhone Unavailable Quickly
75.000.000+
Downloads
Unlock iPhone using its Advanced mode with the highest success rate and the fastest speed.

Get iPhone unlocked without using iTunes/iCloud and Apple ID as well as related password.

Fix all iPhone issues and remove all software glitches, making it like a new working one.

Support all iPhone models and iOS versions including the latest iPhone 14 and iOS 16.

Can also be used to reset iPhone with or without password when iPhone is disabled or unavailable.
Video Guide to Fix iPhone Unavailable with WooTechy iPhixer
Since fix iPhone unavailable with iPhixer's Advanced mode will erase all data, so to avoid data loss, you can use iTunes or WooTechy iMaster to back up the device freely. Then you can use the steps below.
Here is how to use WooTechy iPhixer's Advanced Mode to fix iPhone Unavailable:
Step 1 Download, install and open the software on your computer. Get one license based on your need and pick the Advanced Mode on the screen.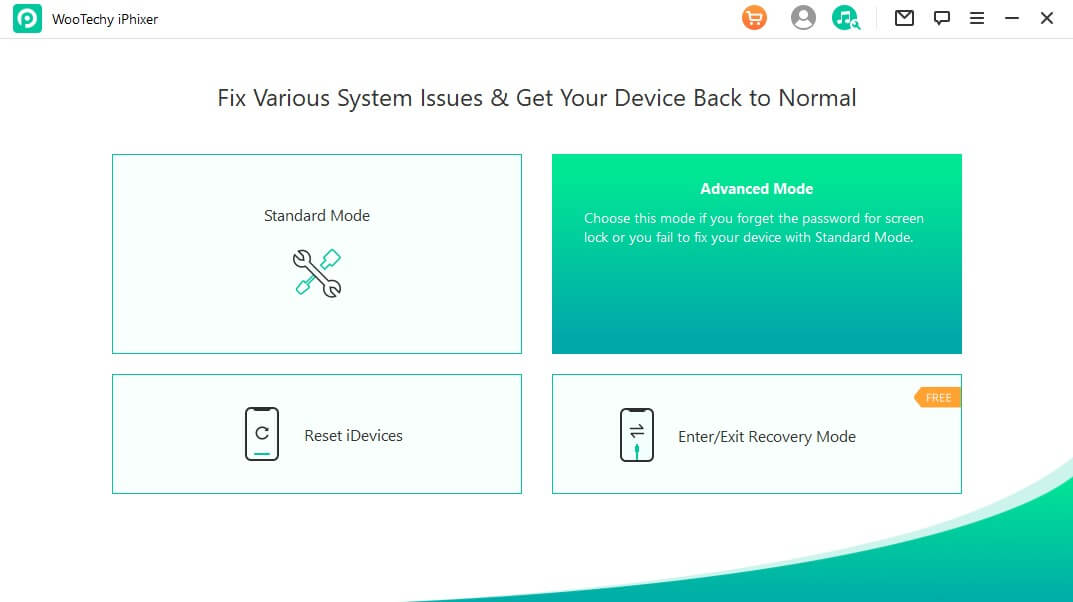 Step 2 Connect your iPhone to the computer and proceed with Next. Follow the onscreen instructions to put it into recovery or DFU mode. Or you can first use its Enter/Exit Recovery Mode function to automatically achieve that freely with 1 click.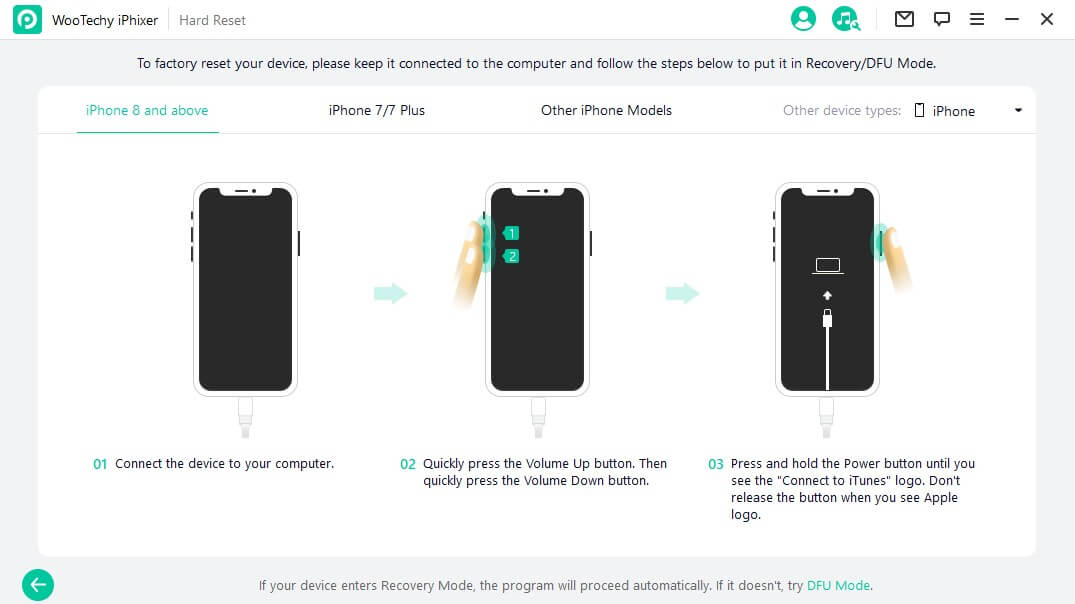 Step 3 Then iPhixer will download firmware for you after recognizing your device. You can choose the iOS 16 or iOS 15 firmware and then click the Download button.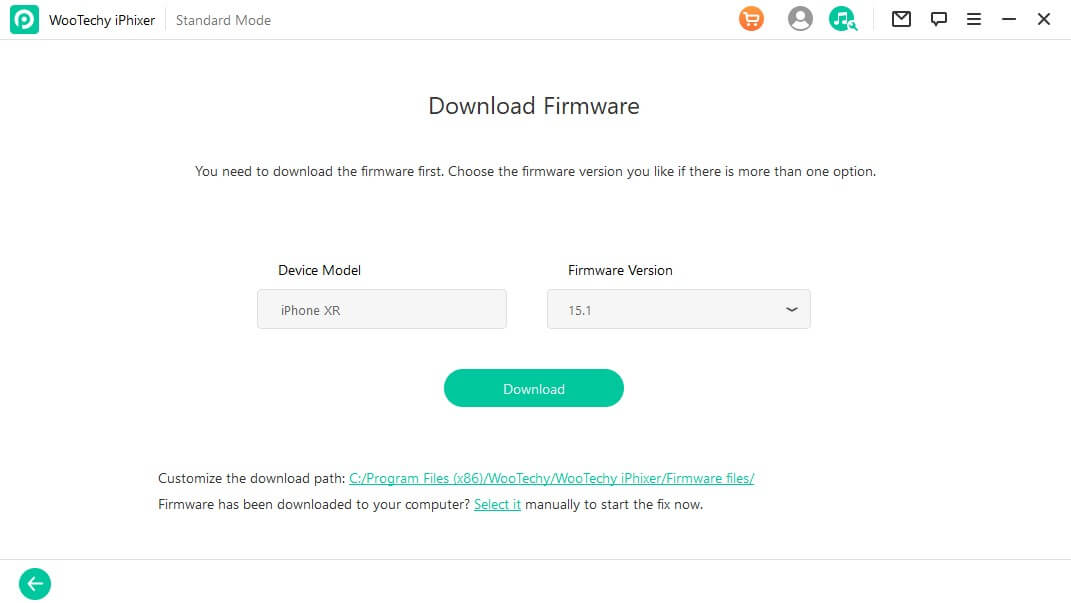 Step 4 Press down the Start button to begin the unlocking process. Finally, your iPhone will restart and have no iPhone unavailable message any more.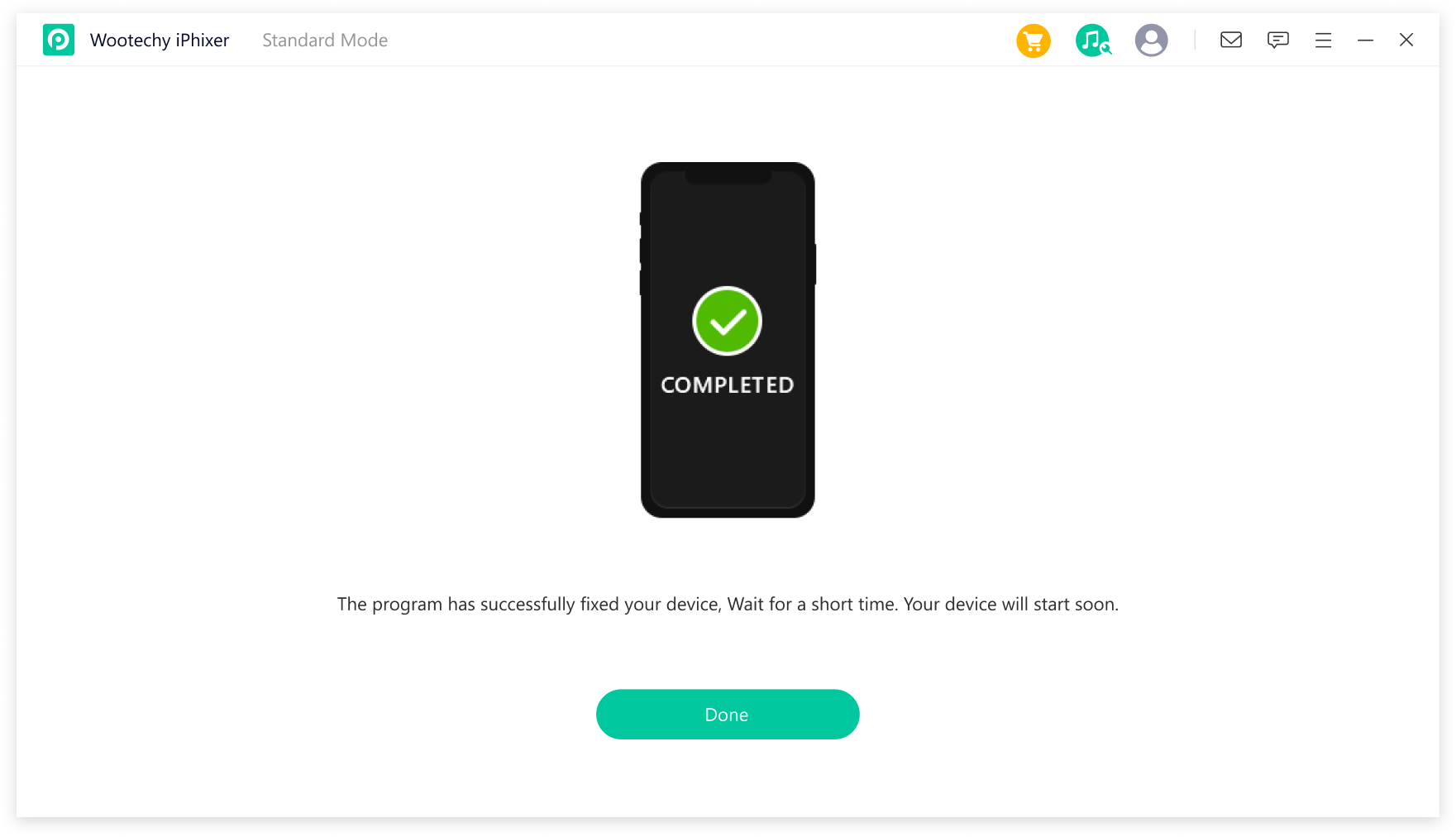 5. Reset iPhone with iPhone Reset Software
Another component of WooTechy iPhixer is the Hard Reset feature. Whenever you forget your password and get an iPhone unavailable, this Hard Reset mode will restore your iPhone to factory reset settings without hiccups. Also, it updates your device to the latest iOS version if you would like to. Here is how to use WooTechy iPhixer's Hard Reset mode.
Step 1 Get the app and open it on your computer. Connect your iPhone to the computer using a USB cable. Choose Reset iDevices. Pick Hard Reset Mode on your screen and click on Next.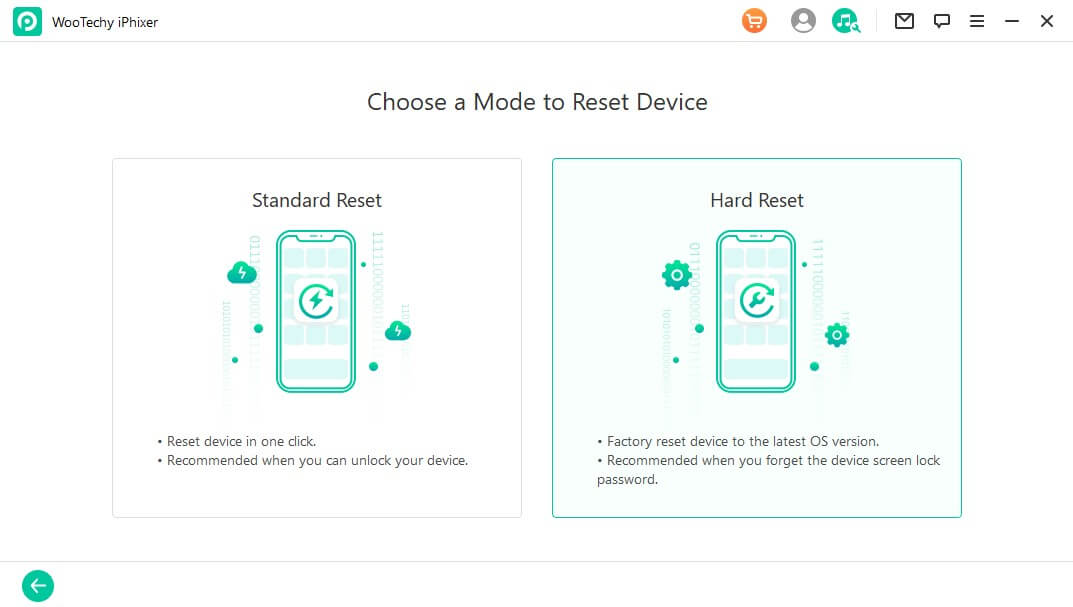 Step 2 Download the latest firmware version to reset your iPhone. Wait wait until the firmware is extracted.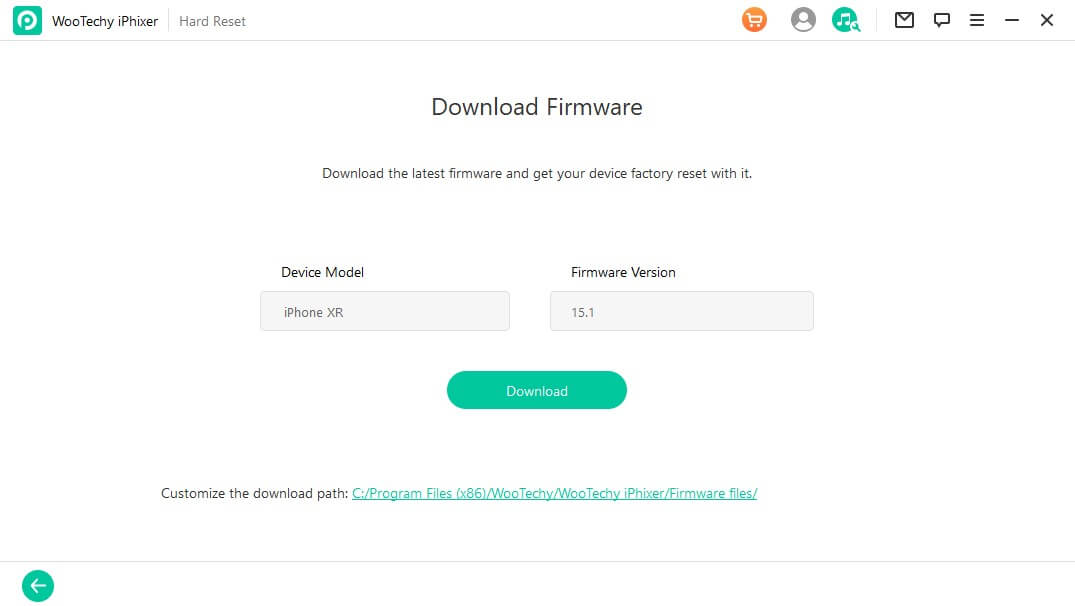 Step 3 Click on the Start button to put your iPhone into recovery or DFU mode. Then your iPhone will be reset soon. You can set up it now.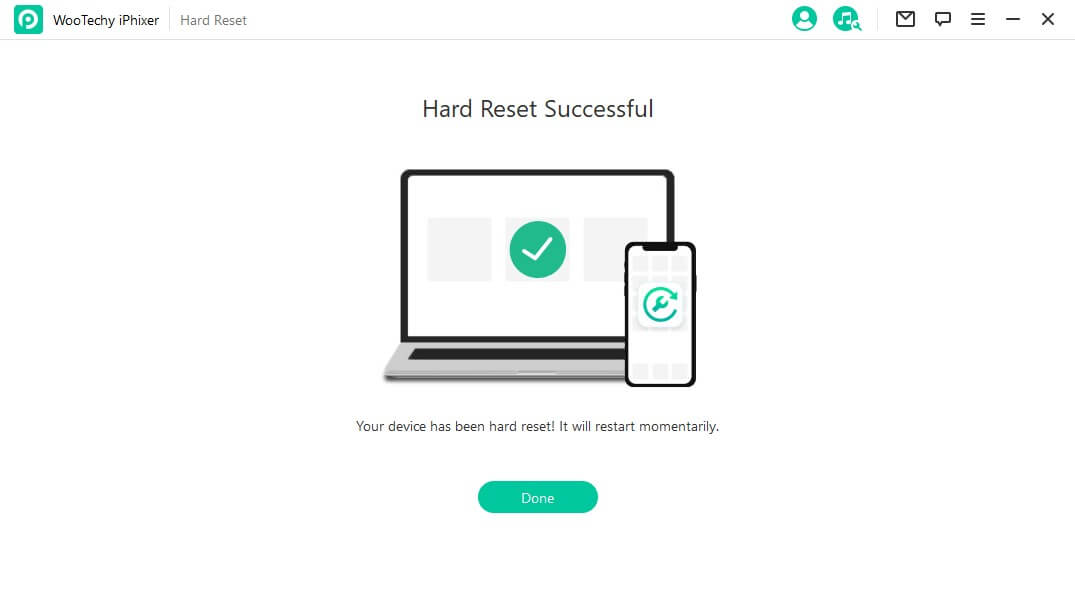 No More Issues!
Being unable to access your phone because of the iPhone unavailable error message can be disheartening. Imagine if you need to use the phone urgently or someone else does. Unfortunately, the urgent need might be left unmet. Hence, this piece has put together the best solution to how to unlock iPhone unavailable. As a percussion, always back up your iPhone data and write your passcode outside your device.