Lock screen is a great feature that guarantees data protection. But it's troubling when you can't recall your password, PIN or pattern. If you find yourself in this situation, you may need Android screen unlock software to be able to regain access to your device. There are many kinds of software on the market. This article will focuse on the top 6 Android screen unlock software to help users evaluate and choose the most suitable one. Let's get right to it.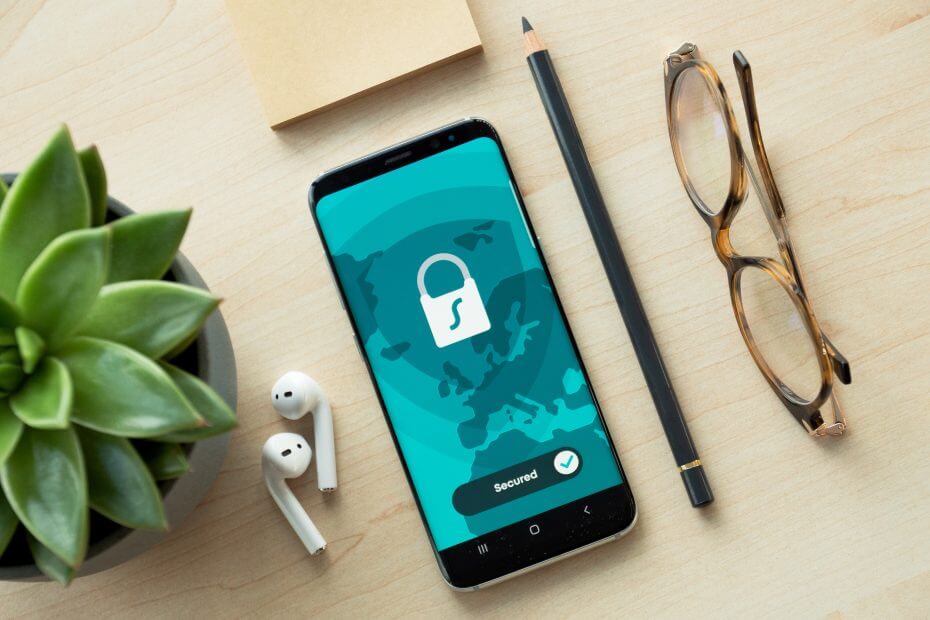 Top 6 Android Screen Unlock Software
1

The Best Android Screen Unlock Software - WooTechy iDelock (Android)

If you want a highly effective Android screen unlock software, WooTechy iDelock (Android) will be your best choice. It unlocks your Android device seamlessly. For Samsung devices, it guarantees no data loss. Moreover, iDelock (Android) is compatible with a wide range of Android system versions. And it ensures a wonderful user experience, which makes it widely accepted and highly recommended by its users.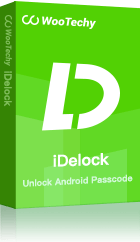 Features of WooTechy iDelock (Android)
The process to unlock Android screen lock is quick and easy, without technical experience.

It can unlock any type of Android screen lock, including PINs, passwords, fingerprints and face ID.

Ensures data protection and safety against viruses. Worrying about security is unnecessary.

It is compatible with various Android devices and system versions, from Android 2.3 to Android 11.

The customer service of iDelock (Android) is very professional. Support 24 hours service.

Note

For unlocking Android screen passcode, iDelock (Android) has

two modes

. One is for Samsung devices only, another one is for all Android devices, such as Huawei, Motorola, LG, HTC, Sony, etc.

Take Samsung device as a example. Below are the steps to unlock screen lock.

Firstly, download WooTechy iDelock (Android) on your PC. After which you launch the software and select Remove without Data Loss.

The software will present some information about your device. You need to verify the information is correct then hit the Start button.

Next, download and install the data package made available by WooTechy iDelock (Android).

Once you've done this, connect your phone to your PC using a USB cable. Then initiate a Downloading Mode by following the steps that appear on your screen. Click on Start to Unlock.

Now WooTechy iDelock (Android) will seamlessly remove the Android screen lock, and no data loss for your Samsung device.

2

iMyfone LockWiper(Android)

Another useful Android screen unlock software is iMyfone LockWiper (Android). It has been successfully used by a good number of Android users in unlocking devices. This tool works well on Samsung devices. And it can be easily downloaded from their official website for free. However, the free version offers limited functions.

Cons

There are some cases of unsuccessful unlocking reported by some users.

It does not work smoothly on newer Android system versions.

Unavailability of the customer service in sometimes.

3

iToolab UnlockGo(Android)

iToolab UnlockGo(Android) is a professional unlock tool. It works for several Android models and brands, such as Samsung and Huawei. This software can unlock different types of screen locks like the PIN lock, password, and pattern. But it requires some level of technical experience.

Cons

The steps to unlock the screen lock are complex and not easy to operate.

The software often gets stuck, make the unlocking process become time-consuming.

Its success rate is low. And it is not compatible with all Android devices.

4

PassFab Android Unlocker

PassFab Android Unlocker is also one of the popular Android screen unlock software. It is commonly used to unlock Android devices. To unlock any Android device using this software, all you need do is to connect the device to your personal computer and follow the instructions. This software unlocks the device within a short period.

Cons

It does not safeguard against viruses and malware.

Your phone's data and personal information may be lost.

The success rate of pattern unlocking is low.

5

Dr. Fone - iSkysoft Toolbox

This software unlocks all forms of screen locks, such as PIN, pattern, password, and FRP. Its approach to unlocking is peculiar to it. Between successive steps, the software generates test profiles, which are used to ascertain whether the Android device is fit to undertake the next step. This prevents glitches during the process and guarantees success.

Cons

The interface description is not detailed enough. The user cannot complete the unlock according to the guide.

The success rate is not as high as described. Much of the data presented is false.

The customer service is slow to reply, and the problem is not dealt with in a timely manner.

6

iMobile DroidKit

This unlocking software is capable of removing the password on your phone without input password. All forms of screen locks, including face ID, fingerprint identification, pattern, password and PIN, can be unlocked using this software.

Cons

After the unlock process is completed, the device slows down.

No guarantee safety against viruses and malware.

It is not suitable for beginners. It is a bit technical to operate.

Let's look at the comparison table and choose the one that suits you best:

Software
Pros
Cons
Price
Rating
WooTechy iDelock (Android)
High success rate
Prevent virus intrusion
No damage to device
Compatible with thousands of models
Easy to use
Only Samsung devices will not lose data
$35.95 Monthly plan
$69.95 Lifetime plan
4.8/5
LockWiper (Android)
Free trial
Does not work smoothly
Unavailability of customer service
$29.95 Monthly plan
$59.95 Lifetime plan
4.3/5
iToolab UnlockGo (Android)
Works for many Android devices
Complex operate steps
The software often gets stuck
Time-consuming
$29.95 Monthly plan
$49.95 Lifetime plan
4/5
PassFab Android Unlocker
Unlock fast
Low security
Data may be lost
Poor success rate
$35.95 Monthly license
$49.95 Lifetime license
4/5
iSkysoft Toolbox
Friendly interface
Low stability
Slow customer service
$39.95 Year plan
$49.95 Lifetime plan
4.2/5
iMobile DroidKit
Unlock various models
Device will get slow
No security
Technical support needed
$50.75 Three month plan
$78.95 Lifetime plan
3.5/5

Conclusion

There are many kinds of available Android screen unlock software now, which has made it easier and faster to unlock lock screens. In this article, we discussed the top 6 Android lock screen removal tools in detail. The most effective tool is WooTechy iDelock (Android). Although its price is high, it has the highest success rate and saves time. It won't slow down your device and it is supported by most Android system versions and devices. Most importantly, it provides refunds service if you are not satisfied with the product. It is very cost-effective. So why worry about being locked out of your device? Download WooTechy iDelock (Android) today for a seamless unlocking experience.