If you forgot the PIN of the screen lock, you would be unable to use your phone. But the good news is that there are different ways in which you can remove the pin-lock whether that is a 4-digit PIN, a long password, or even face ID. In this article, the following three methods can be used by those looking into how to remove pin from Samsung phone. And it will show you the fastest method to remove PIN from Samsung phone without passcode. So keep reading.
What is PIN Lock
PIN lock means personal identification number lock, which is essentially a security feature in Samsung phones that requires users to enter a four-digit or six-digit code to gain access to their phone's main screen from the lock screen. So anyone who steals your phone, or who wants to use your phone without your authorization, is locked out of your phone.
The pin lock is easy to set up from the settings of your Samsung phone. However, when you forget your PIN you might want to remove the PIN without access to your settings. In this case, you can follow the three methods outlined below on how to remove PIN from Samsung Phone.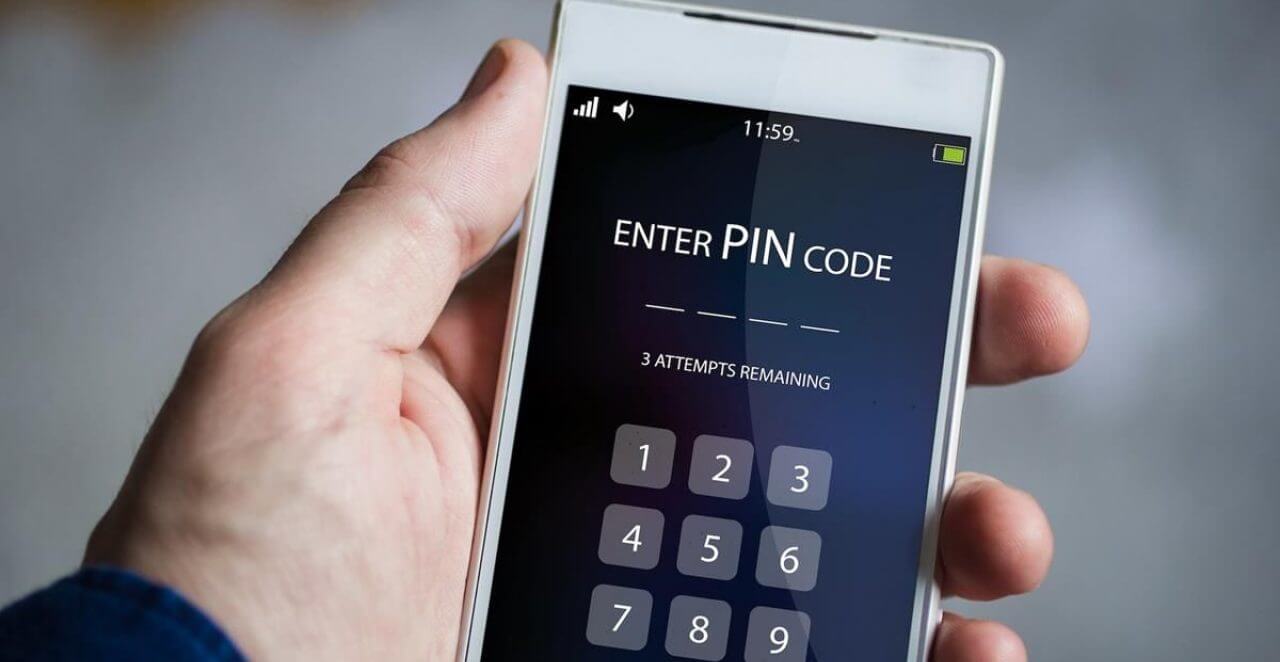 How to Remove PIN from Samsung Phone
1

Remove PIN from Samsung Phone in Settings

When you remember the password of your phone, how to remove pin lock in Samsung will become easy to solve this question. Because in those cases you will still be able to gain access to your phone. If that is your case, then follow the simple steps outlined below to remove the PIN or alter it.

Step 1. Go to your Phones Settings.

Step 2. Scroll down the menu until you locate the option Lock Screen. Click on it.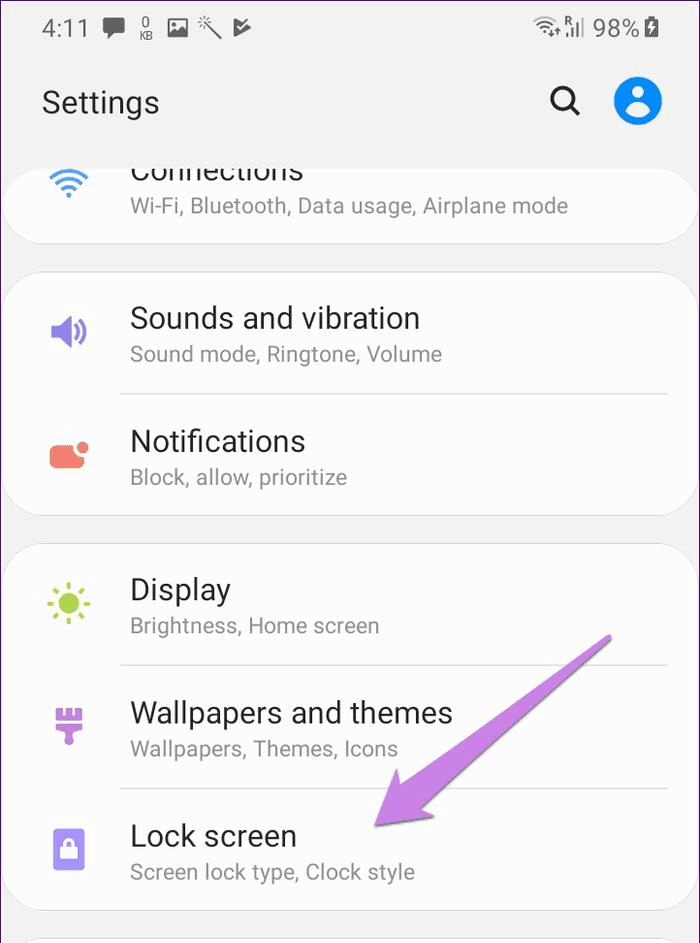 Step 3. Then select the Screen lock type option.
Step 4. Tap on Pin and set a new four-digit or six-digit code for your phone.
If you already remember your PIN, this is the easiest way in which you can change your phone's pin lock. However, if you don't remember your PIN, the process will become a bit more complicated. But don't worry, the following will continue to show how to remove PIN lock in Samsung phone.
2

How to remove PIN Lock in Samsung Without Passcode - Wootechy iDelock (Android)

If you are looking at how to remove PIN from Samsung Phone without losing data, and without knowing your PIN, you may try to use a third-party removal tool. The WooTechy iDelock (Android) is an efficient tool that can remove your PIN and allow you access to your device even when your phone is unresponsive. What's even better though is how simple the tool is to use, as you will only need to follow a few quick steps to unlock your phone.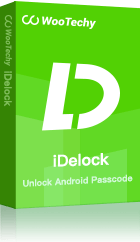 Pros
You don't need to worry about the data of your Samsung phone getting lost.

Compatible with a wide range of Android models and system versions.

It is secure to use, without virus and malware intrusion.

Higher success rate than other equivalent software.

30-Day money back guarantee if the product doesn't work for your device.
Steps to remove PIN from Samung phone with Wootechy iDelock (Android)
Step 1: Download Wootechy iDelock (Android) and install it on your computer. Launch the app and then select the option Remove without Data Loss.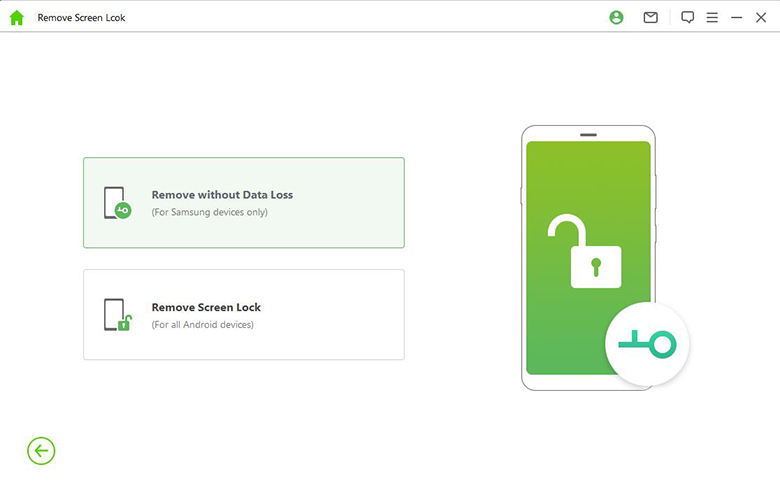 Step 2: Confirm your device details, including the name and model. Click Start to continue.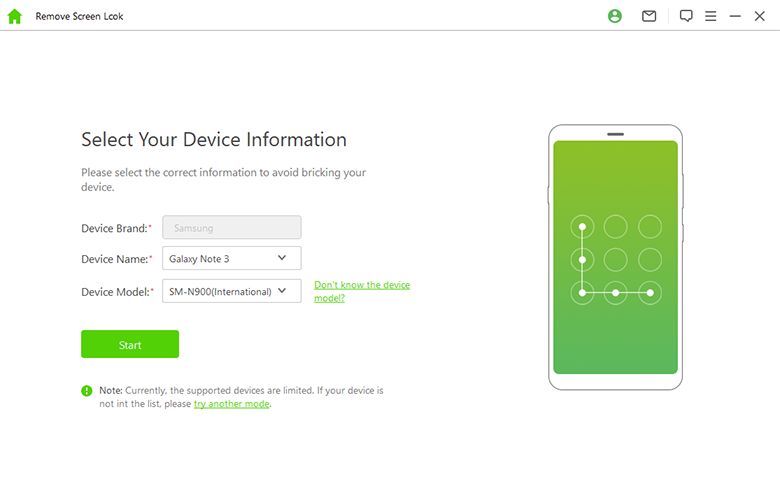 Step 3: Next, iDelock (Android) will start installing the data package. Once the package is ready, press Next.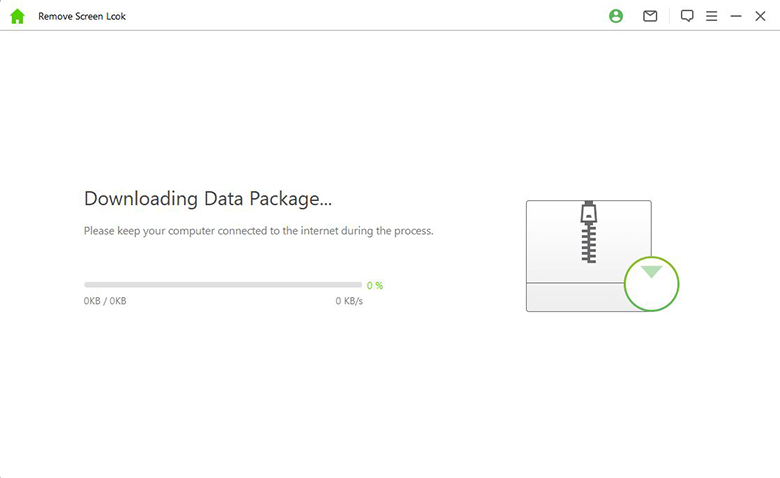 Step 4: Use a USB cable to connect your phone to your computer. Follow the instructions to put your device into download mode. Click on Start to Unlock.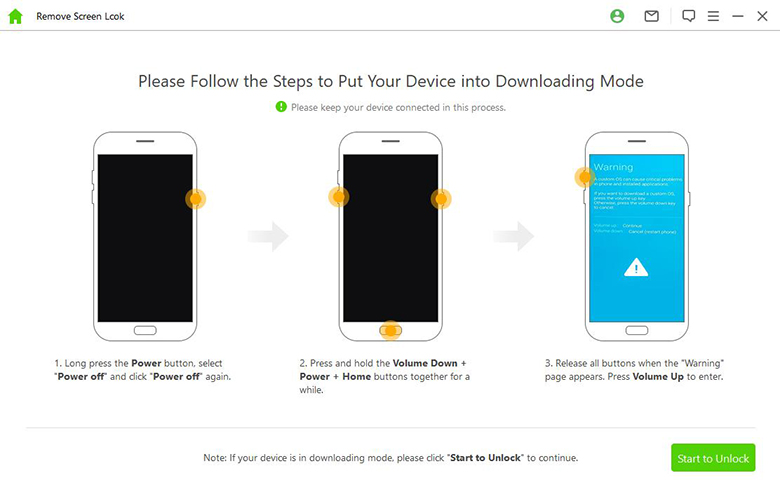 Step 5: Now iDelock (Android) will begin to remove PIN lock on your Samsung phone. Just wait for a few minutes, the removal will be completed. And none of your data gets lost.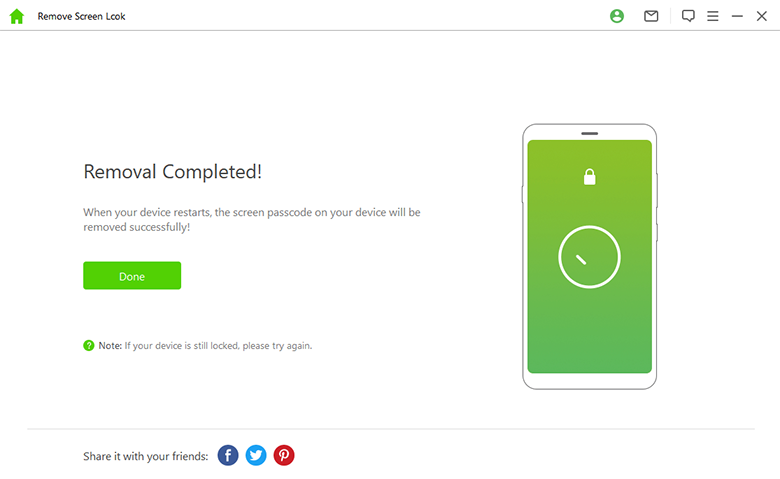 3

Remove PIN from Samsung Phone Using Factory Reset

Finally, here are another way that could help you remove PIN from Samsung phone. But provided that you agree with losing all of your data. In most Android phones, you can use factory reset to remove PIN. However, be aware that once you follow the steps below there won't be a way to undo the process.

Step 1. Turn off your phone.

Step 2. Press the Volume Up and Power buttons simultaneously.

Step 3. In the menu that appears, choose the Factory reset option.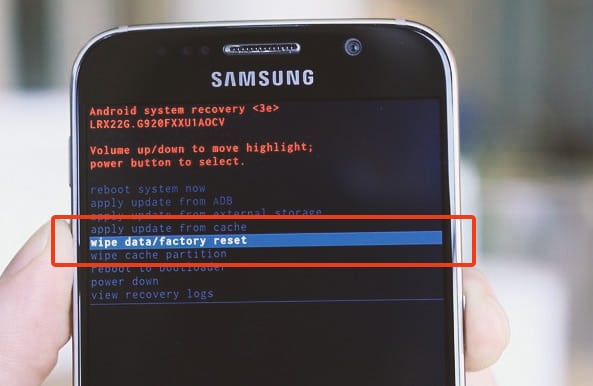 Step 4. Once it is completed, reboot the system. Now you can set up your phone as a new one.
Cons
Loss of all phone data.

The phone will need to be set up from scratch.
Conclusion
If you remember the PIN, removing PIN from Samsung phone will be easy as you can access your phone and change it. But most people are locked out of their phones because they forgot their passcode. Finding a suitable third-party tool can be a tough choice. But based on the disadvantage of data loss, the Wootechy iDelock (Android) will be the better to choose. It is a reliable and effective tool, unique in unlocking Android screen lock. Download it and take it a try!