Owned by AT&T, Cricket Wireless is an American wireless service provider. And it has cooperated with Apple to promote a type of device called Cricket iPhone. A Cricket iPhone is usually locked to the Cricket Wireless service, making it difficult to use for people who are interested in changing carriers or those traveling internationally to areas where the Cricket Wireless service is not provided.
Taking a Cricket locked iPhone on an international journey could be very expensive because of the roaming charges. So unlocking the iPhone and being able to swap the SIM card for a local network carrier brand would be the right and cheaper choice to make. And this article will provide more details about unlocking Cricket iPhone. Keep reading.

Now our product
WooTechy iSalvor
has released a new version for SIM unlocking. Try it if you prefer the professional SIM unlocking software!
How to Unlock Cricket iPhone
There are different methods to unlock Cricket iPhone, they include:
1. Ask Cricket to Unlock Your iPhone Free
This is the official means of unlocking your Cricket iPhone. When you want to unlock your iPhone from Cricket Wireless, the process and unlocking policy are pretty straightforward as all the devices are paid for upfront. However, there are some requirements that your iPhone is required to meet before Cricket Wireless can help you unlock the iPhone, and they are:
The Cricket Wireless iPhone must have been active for at least six months and also paid for.

The iPhone must be designed to originally make use of Cricket Wireless network.

The iPhone should not be listed as lost or stolen.

The iPhone should not be linked with any fraudulent activity.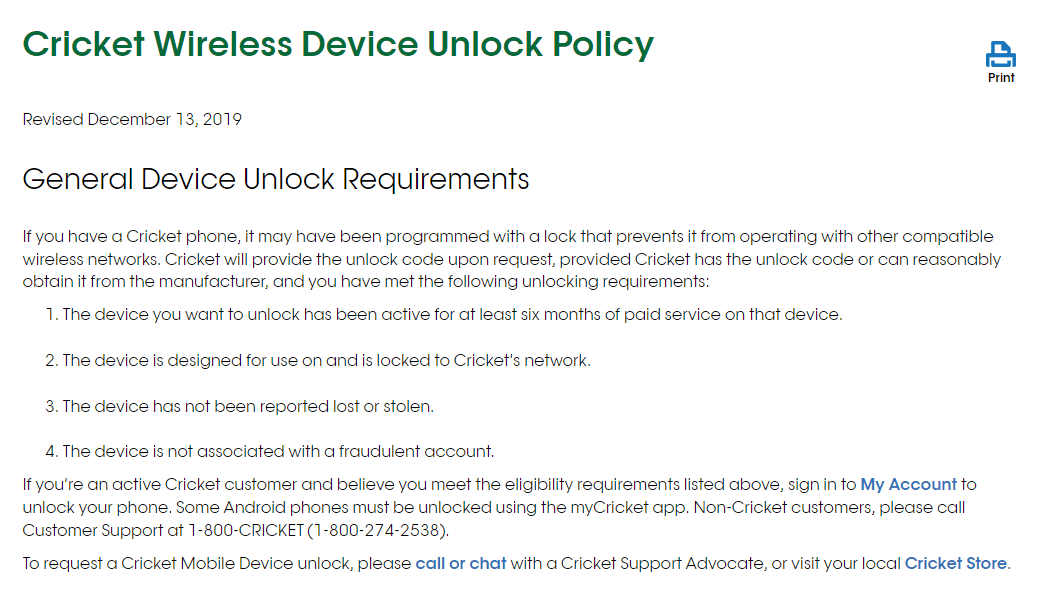 If you can meet all these requests, then you can begin unlocking the Cricket iPhone. To unlock your Cricket iPhone, you need to request a network unlocking code for free with your Cricket account. For the process with the account:
Sign in to your account on the Cricket website.

Go to the Account Settings page and then click on Get Code.

Scroll down and choose the phone number you wish to unlock, and then click on Request Unlock, and you'll receive the code as a text message.

When you get the code, insert the new SIM card you want to use and then enter the code.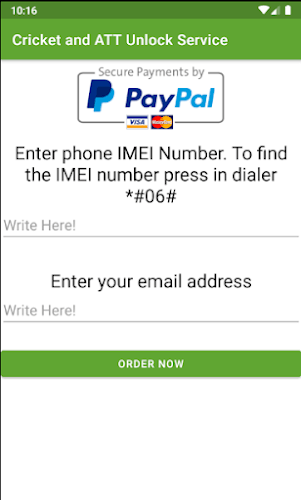 2. Use the Professional SIM Unlocking Software
If you are looking for a method to unlock Cricket iPhone with ease and a high success rate, then your best choice is definitely WooTechy iSalvor.
iSalvor is the software originally designed to bypass activation lock on Apple devices. And now it has developed a new function to unlock various SIM on iPhone. With it, you can easily unlock the locked Cricket iPhone in several simple steps. And you don't need to worry about the failure as it has the highest success rate in SIM unlocking field.
What's important, a 30-day money-back policy is always ready for you if you are not satisfied with the final result!
Here is how to unlock the Cricket iPhone using WooTechy iSalvor.
Step 1. Download and open the WooTechy iSalvor software. Then, select the Remove iPhone SIM Lock option on the home screen.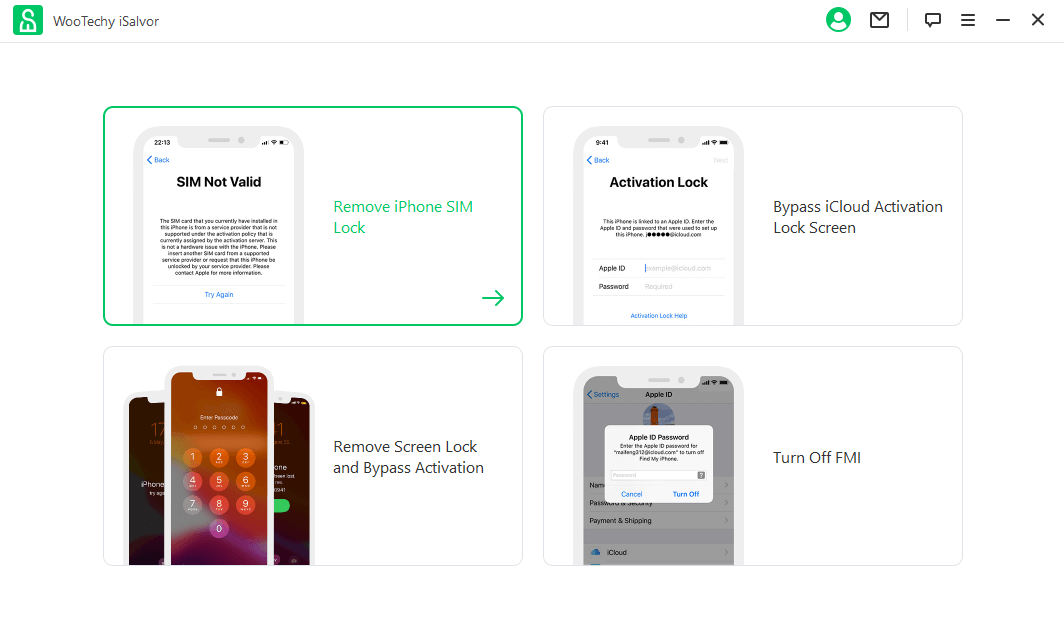 Step 2. Connect iPhone to your computer and trust it if you have not done that before.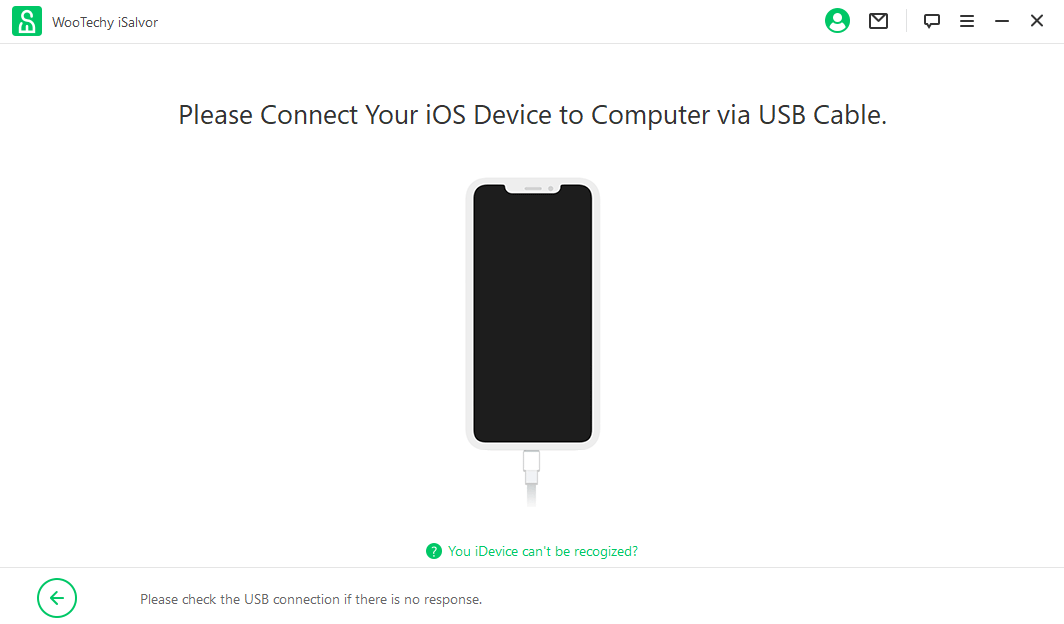 Step 3. Jailbreak your Cricket iPhone to finish the unlocking. Click the Jailbreak Tutorial for a detailed guide. After the jailbreak, click on Next to proceed.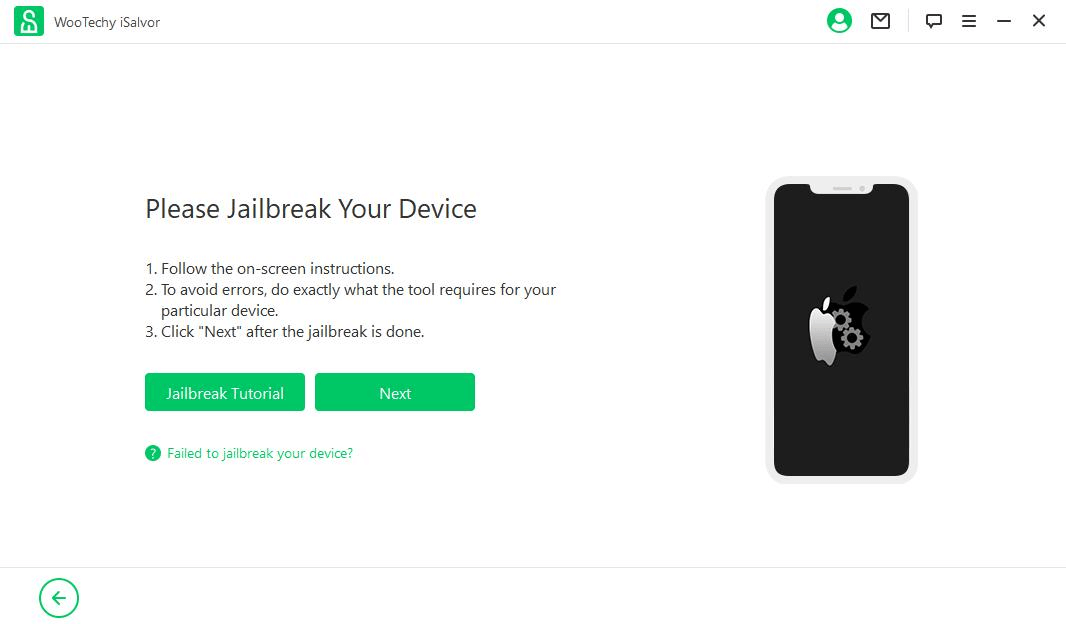 Step 4. Now, you can begin unlocking your Cricket iPhone by clicking on Start button.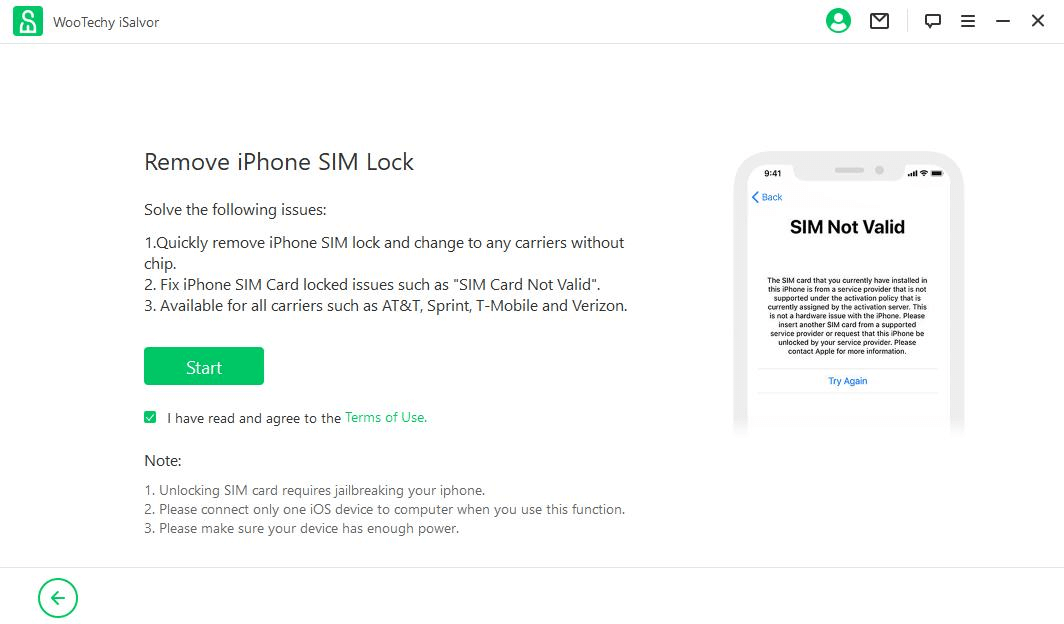 iSalvor will finish the work quickly. Please wait for a few minutes.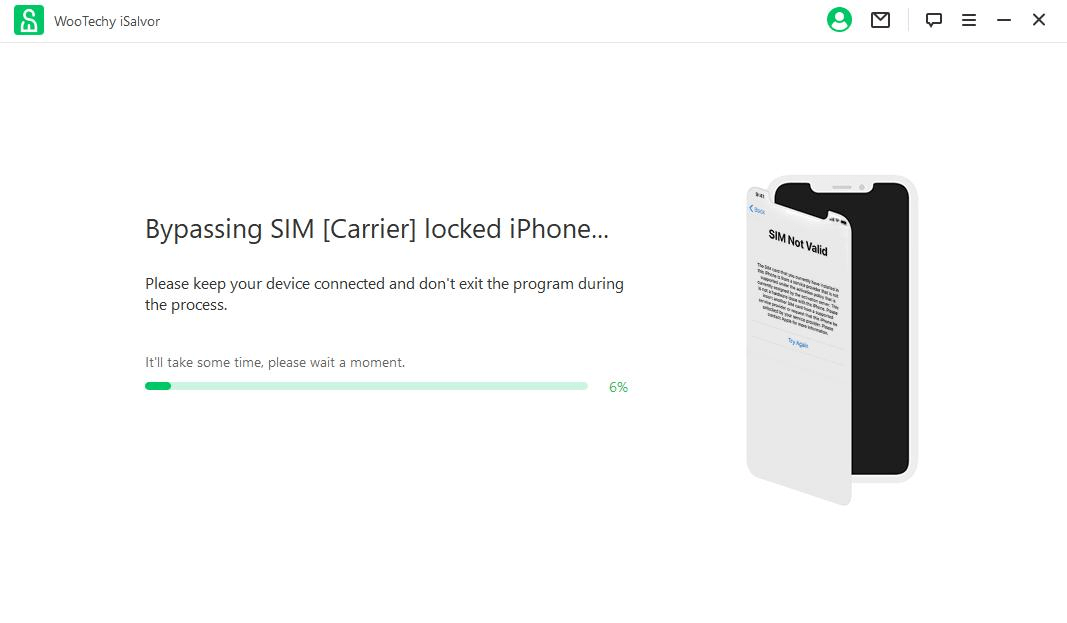 3. Online Unlocking Service
If your iPhone is not eligible for unlocking by the service provider, or you did not have a satisfactory experience when you reached out to your carrier to unlock your Cricket iPhone, then you can make use of an online unlocking service. They can help you to
Disable carrier locks from both the Android phone and iPhone.

Successfully remove carrier locks from hundreds of carriers.

Remove the carrier lock of the phone remotely.
To use these online services, you will need to give some basic information such as the IMEI number of your iPhone, which you can get by dialing *#06#. You will also need to pay for service, and then they will help you take care of it within 24 to 72 hours.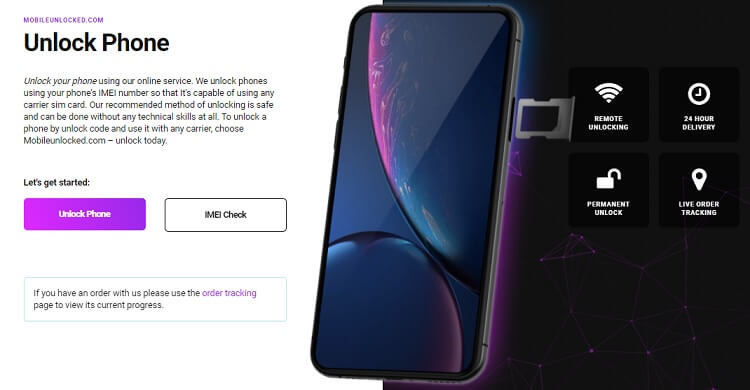 However, you need to pay attention to the privacy leakage as there are related complaints frequently.
4. SIM Unlocking Chip
The SIM unlocking chip is an extremely thin chip that helps to alter the operations of a mobile telephone SIM card by wrapping around it. Some examples of this chip include HyperCard, China3GPP, MagicSim, etc. It blocks traffic between the phone and the original SIM card and modifies this traffic by using a small microcontroller.
These unlocking chips are used to imitate the IMSI number and the authentication key that a SIM card gives to the network, and this allows the iPhone that is locked to Cricket network to make use of other networks. The network which you desire should be compatible with the unlocking chip. Nevertheless, this kind of chip may affect the normal SIM card and brings permanent damage to your iPhone. Think twice before you leap.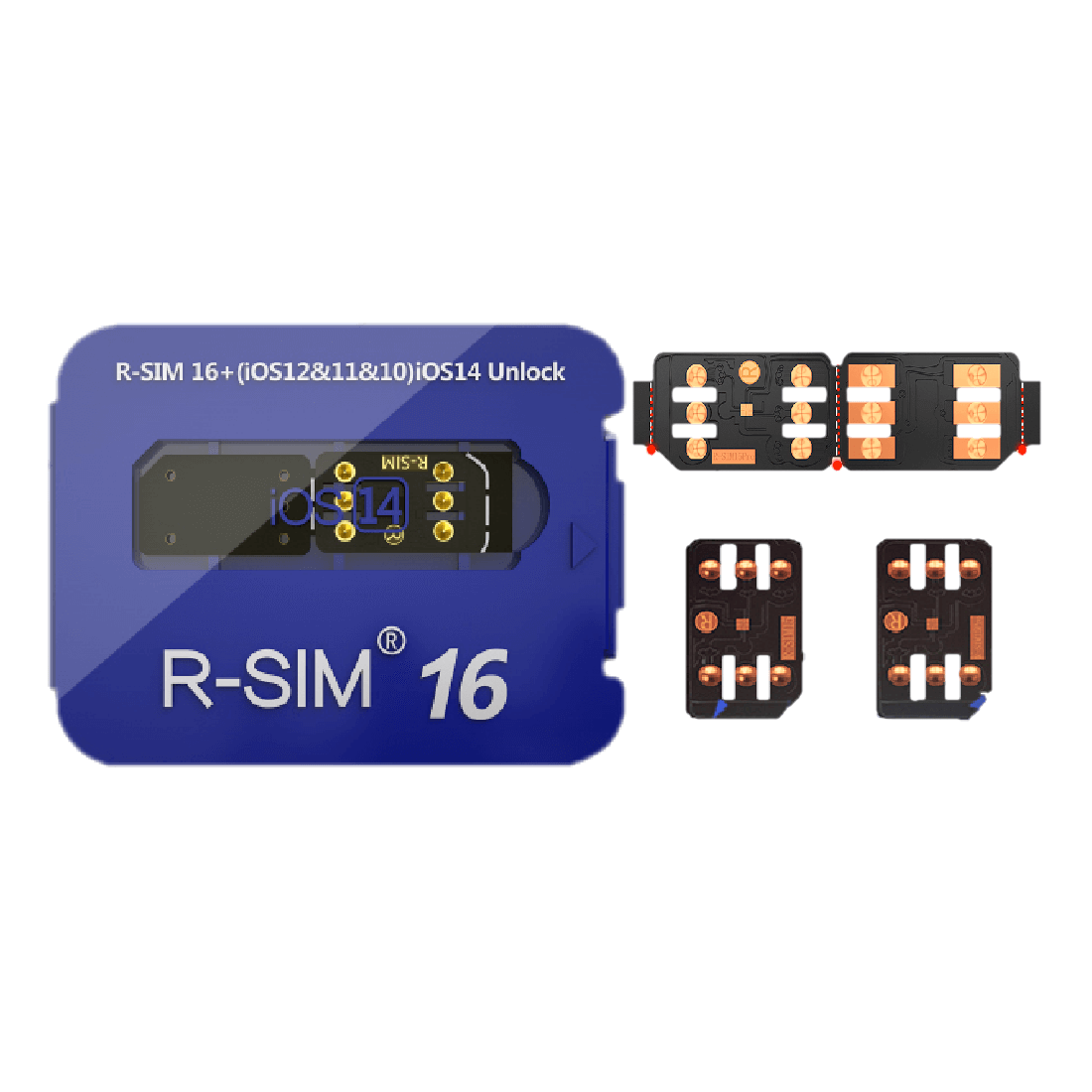 Conclusion
For whatever reason you might want to unlock your Cricket iPhone. Do not feel frustrated about this because this article has provided all you need to know about it. Among them, the WooTechy iSalvor is worth trying for its user-friendly interface and high-quality service. Just download and give it a try!