Owned by AT&T, Cricket Wireless is an American wireless service provider. And it has cooperated with Apple to promote a type of device called Cricket iPhone. A Cricket iPhone is usually locked to the Cricket Wireless service, making it difficult to use for people who are interested in changing carriers or those traveling internationally to areas where the Cricket Wireless service is not provided.
Taking a Cricket locked iPhone on an international journey could be very expensive because of the roaming charges. So unlocking the iPhone and being able to swap the SIM card for a local network carrier brand would be the right and cheaper choice to make. And this article will provide more details about unlocking Cricket iPhone. Keep reading.
How to Unlock Cricket iPhone
There are different methods to unlock Cricket iPhone, they include:
1. Ask Cricket to Unlock Your iPhone Free
This is the official means of unlocking your Cricket iPhone. When you want to unlock your iPhone from Cricket Wireless, the process and unlocking policy are pretty straightforward as all the devices are paid for upfront. However, there are some requirements that your iPhone is required to meet before Cricket Wireless can help you unlock the iPhone, and they are:
The Cricket Wireless iPhone must have been active for at least six months and also paid for.

The iPhone must be designed to originally make use of Cricket Wireless network.

The iPhone should not be listed as lost or stolen.

The iPhone should not be linked with any fraudulent activity.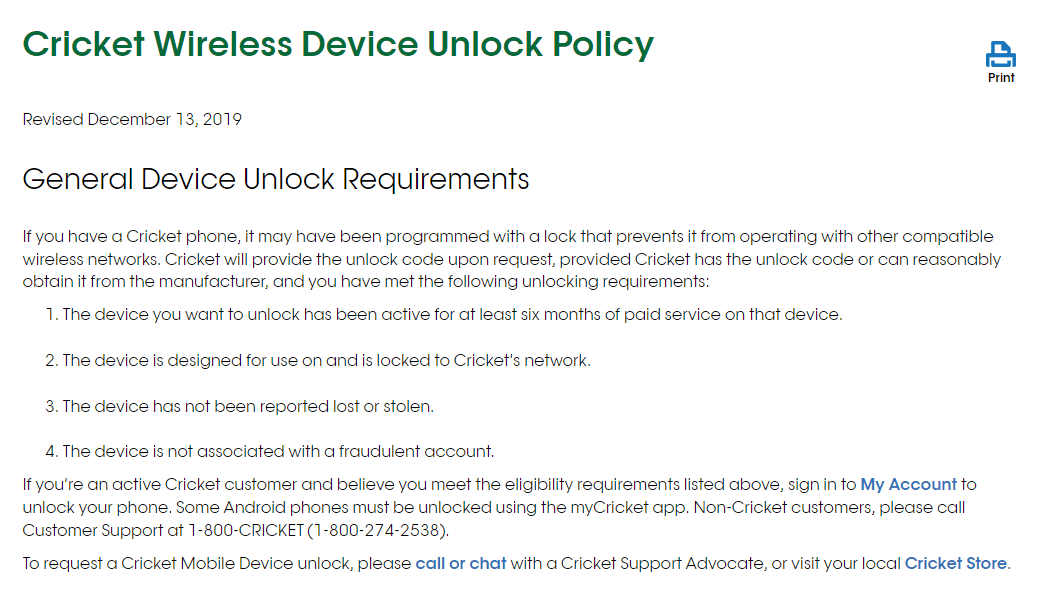 If you can meet all these requests, then you can begin unlocking the Cricket iPhone. To unlock your Cricket iPhone, you need to request a network unlocking code for free with your Cricket account. For the process with the account:
Sign in to your account on the Cricket website.

Go to the Account Settings page and then click on Get Code.

Scroll down and choose the phone number you wish to unlock, and then click on Request Unlock, and you'll receive the code as a text message.

When you get the code, insert the new SIM card you want to use and then enter the code.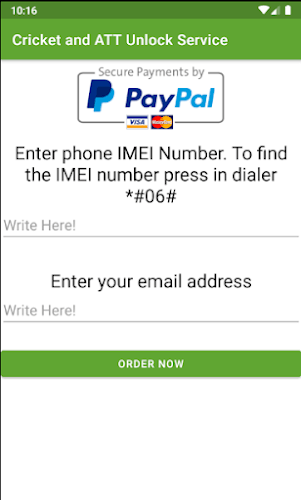 2. Online Unlocking Service
If your iPhone is not eligible for unlocking by the service provider, or you did not have a satisfactory experience when you reached out to your carrier to unlock your Cricket iPhone, then you can make use of an online unlocking service. They can help you to
Disable carrier locks from both the Android phone and iPhone.

Successfully remove carrier locks from hundreds of carriers.

Remove the carrier lock of the phone remotely.
To use these online services, you will need to give some basic information such as the IMEI number of your iPhone, which you can get by dialing *#06#. You will also need to pay for service, and then they will help you take care of it within 24 to 72 hours.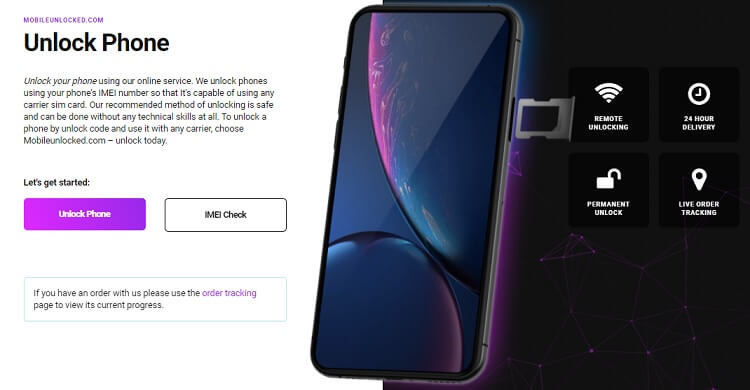 However, you need to pay attention to the privacy leakage as there are related complaints frequently.
3. Use the Unlocking Software
There are different unlocking software online that you can also make use of to unlock your Cricket iPhone. Compared to the online unlocking service, the unlocking software is more quick and flexible, while the compatible iPhone and iOS versions are limited. Sometimes, you may need to jailbreak your iPhone. And you need to pay for this service as well, which may be cheaper than the online service. You can search online and compare this two methods to make a final decision.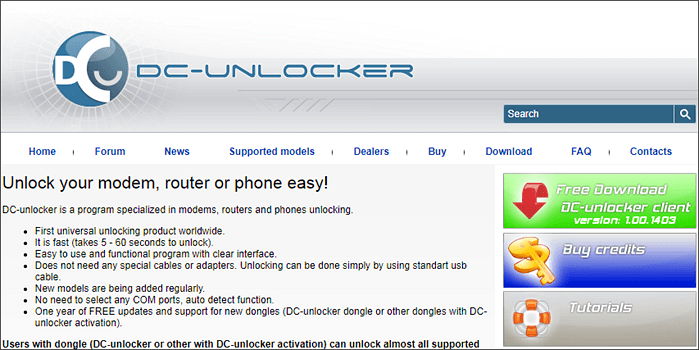 4. SIM Unlocking Chip
The SIM unlocking chip is an extremely thin chip that helps to alter the operations of a mobile telephone SIM card by wrapping around it. Some examples of this chip include HyperCard, China3GPP, MagicSim, etc. It blocks traffic between the phone and the original SIM card and modifies this traffic by using a small microcontroller.
These unlocking chips are used to imitate the IMSI number and the authentication key that a SIM card gives to the network, and this allows the iPhone that is locked to Cricket network to make use of other networks. The network which you desire should be compatible with the unlocking chip. Nevertheless, this kind of chip may affect the normal SIM card and brings permanent damage to your iPhone. Think twice before you leap.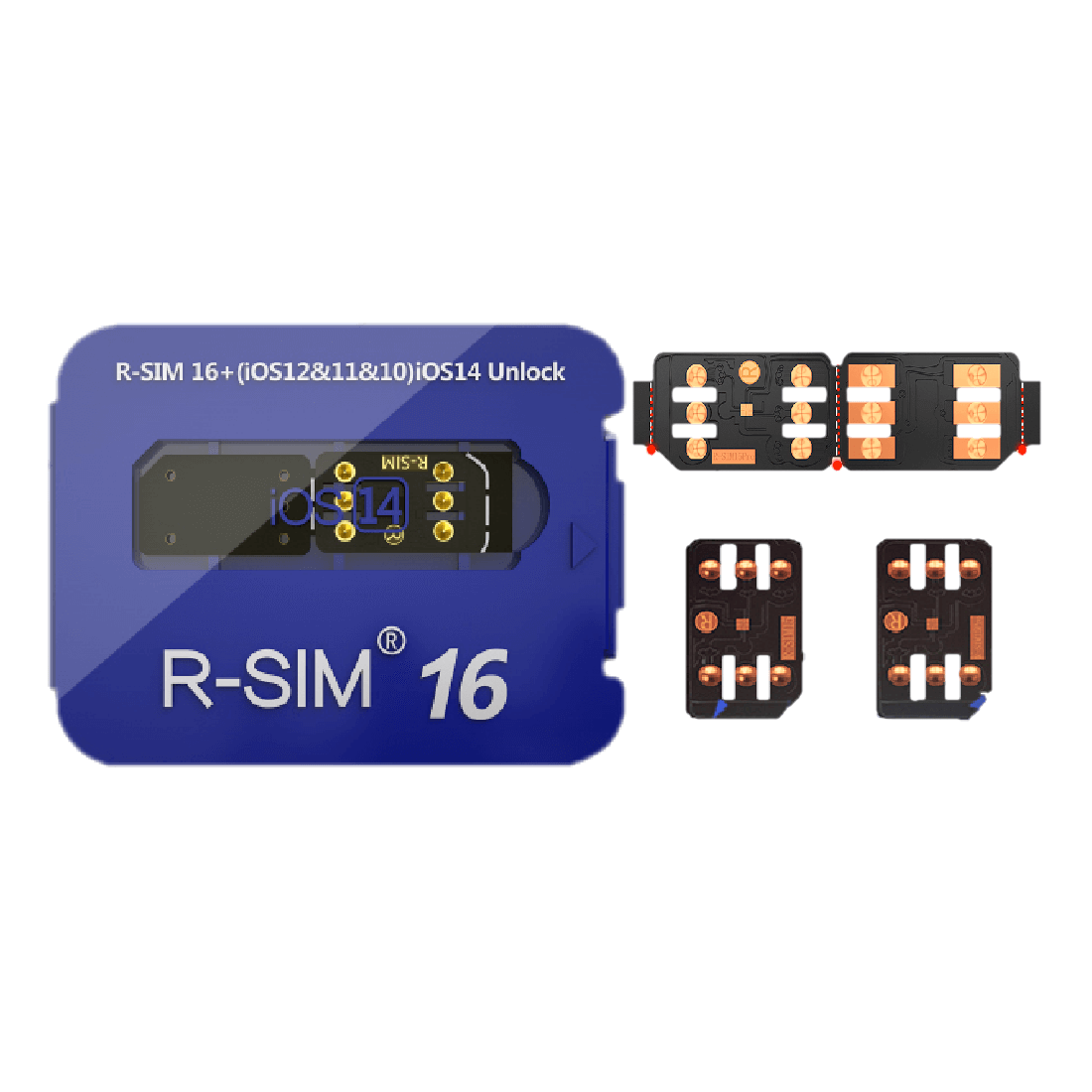 Conclusion
For whatever reason you might want to unlock your Cricket iPhone. Do not feel frustrated about this because this article has provided all you need to know about it. Just choose any one of them based on your needs!