It can be quite disturbing when you input the correct Apple ID and password into your device but receive an error message. This iPhone asking for wrong Apple ID issue often happens, hindering you from getting access to various iOS features of your phone.
The cause of this might be due to system glitches, or, more often, the purchase of apps, movies, and books with another person's ID. If you find yourself in this situation, do not worry, as we have outlined troubleshooting methods below. Keep reading.
How to Fix iPhone Asking for Wrong Apple ID
1

Force Restart Your iPhone

A force restart closes all running applications and programs on your phone and is a good way to quickly resolve most forms of software errors, including your iPhone asking for a wrong Apple ID. Here is how to do it.

To restart iPhone 6s and earlier models: Hold down the Home and the Top (or Side) buttons simultaneously. Wait till the Apple logo appears.

To restart iPhone 7/7 Plus: Press and hold the Side and Volume Down buttons together. Hold until the the appearance of the Apple logo.

To restart iPhone 8 and later models:  Press and release the Volume Up button and then the Volume Down button. After that, press and hold the power button and wait for the Apple logo to appear.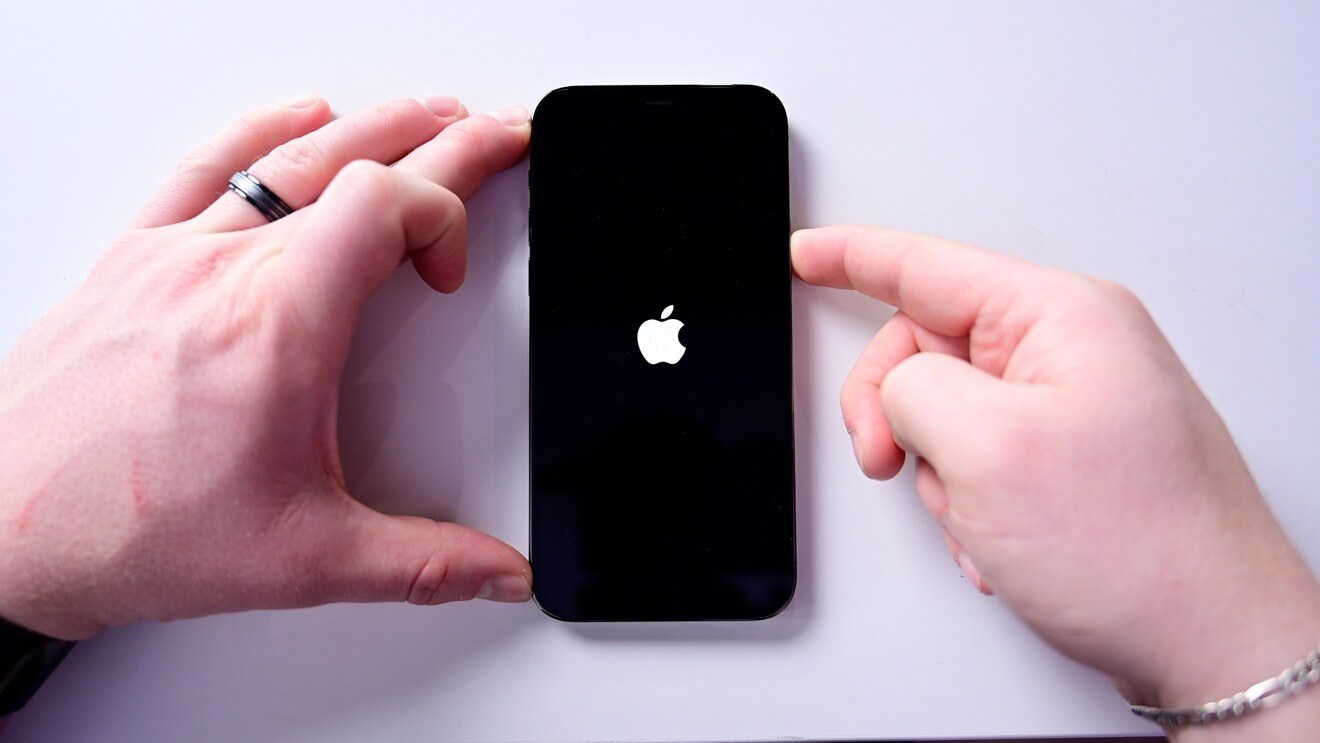 2

Log Out and Back in Your Apple ID

The issue of your iPhone requesting a wrong Apple ID can be due to a minor glitch of the account. As attested to by some users, this issue can be resolved by simply logging out of the Apple ID and logging in again. It is with the idea that a logout session would refresh the system and restore it to normal settings.

Navigate to Settings > Apple ID Profile (the top section with your name). Scroll down and select Sign Out.

An option might appear to either sign out of iCloud and Store, iCloud only, or Store only, select Sign Out of iCloud.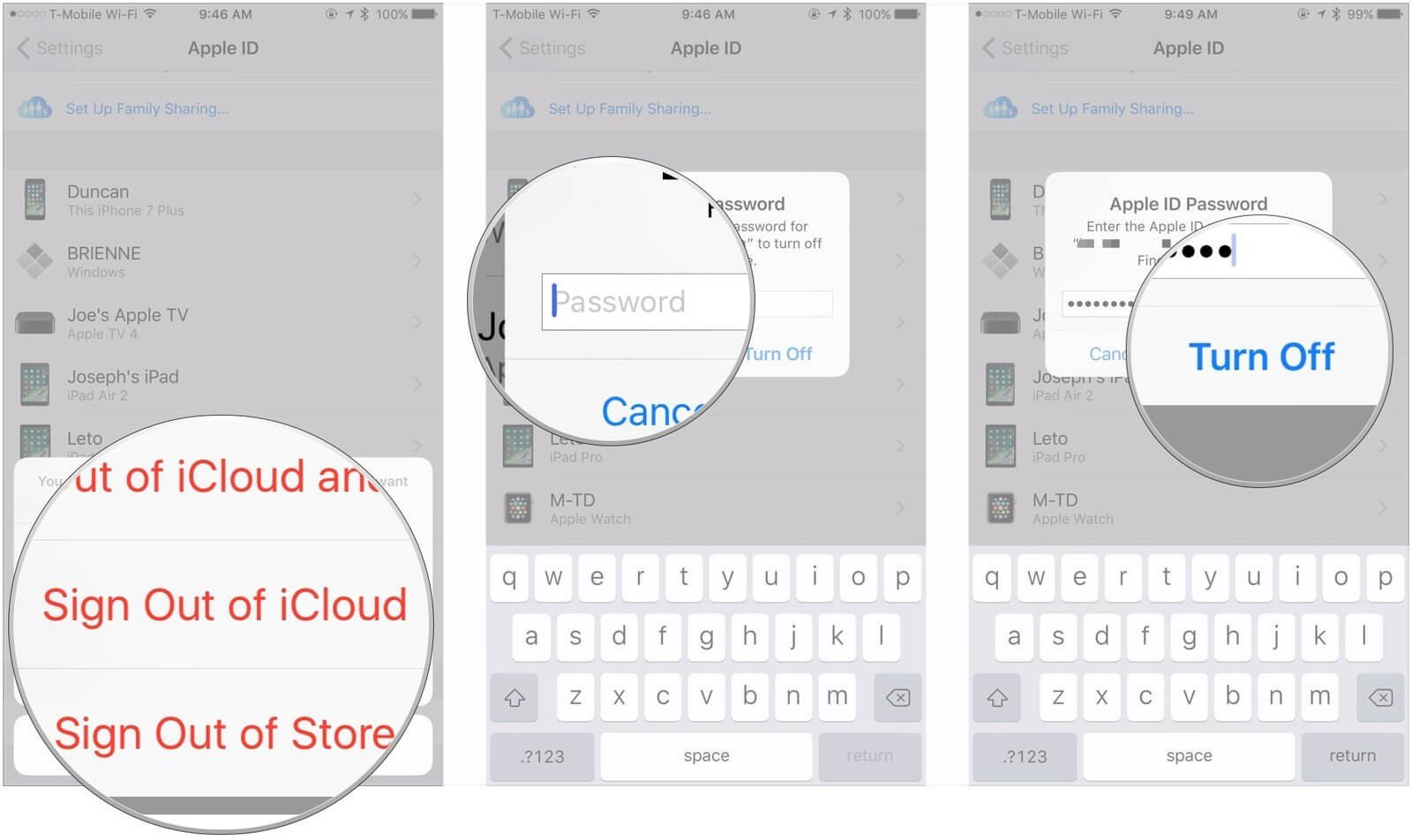 Enter your Apple ID password and click Turn Off. Tap Sign Out a second time to confirm your action. After you have signed out successfully, restart your device and log in back into your Apple ID.
3

Uninstall All the Suspicious Apps

As mentioned earlier, a more likely reason why your iPhone is asking for the wrong Apple ID is purchasing an application with another person's Apple ID. However, it might be difficult to identify which applications might be the culprits exactly. Don't worry. There is a simple clue to it; all apps which fail to be opened or operate weirdly are probably linked to a wrong Apple ID. The fix is to carefully fish out those apps and have them uninstalled. After the apps have been uninstalled, an additional tip for you would be restarting your iPhone for a fresh start.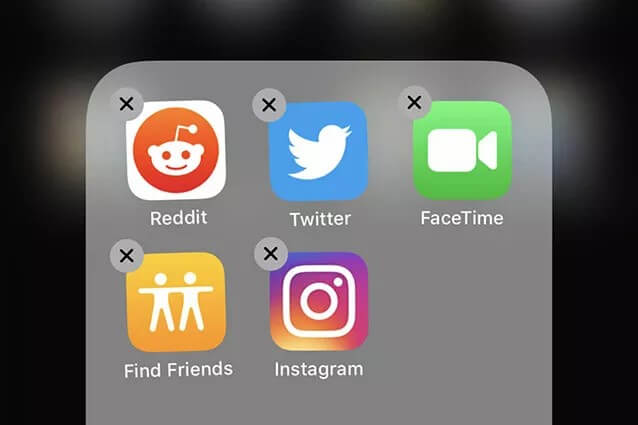 4

Update the iOS to the Latest Version

An outdated system version naturally makes your device prone to lags and system errors. A simple update might be all you need to resolve the issue of your iPhone asking for the wrong Apple ID.

On your iPhone, proceed to Settings> General > Software Update. Download the available file for update. This should hopefully resolve the problem in no time.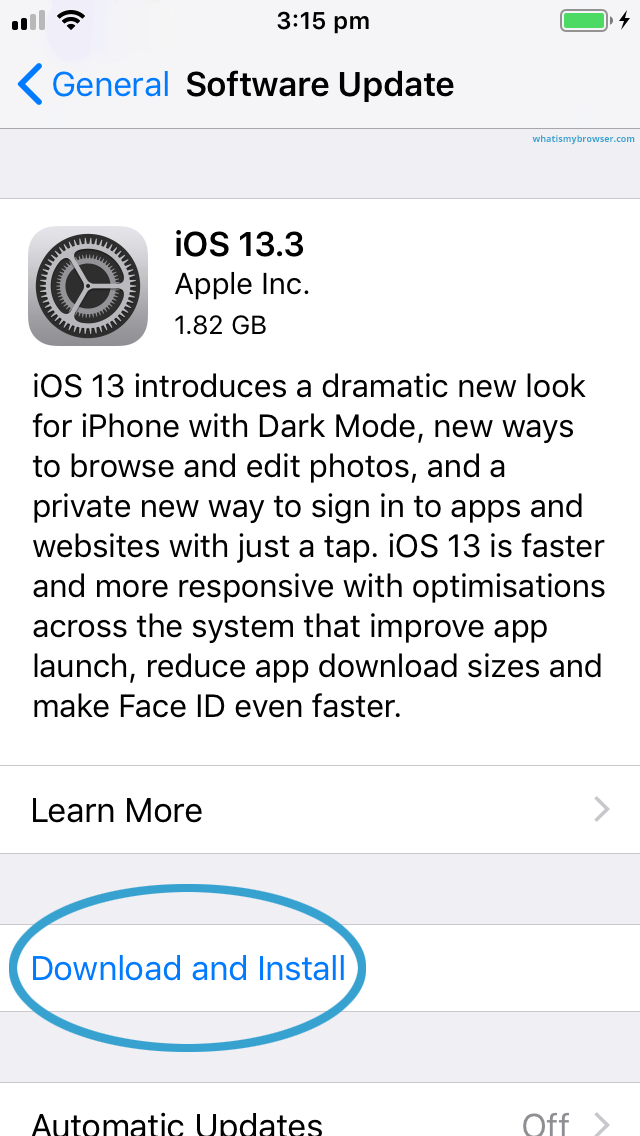 5

Erase All Content and Settings

While this might seem a little erratic, it might be the quickest way to correct the issue of your iPhone asking for the wrong Apple ID. Navigate to  Settings> General > Reset > Erase All Content and Settings. Enter your passcode if requested to erase all content.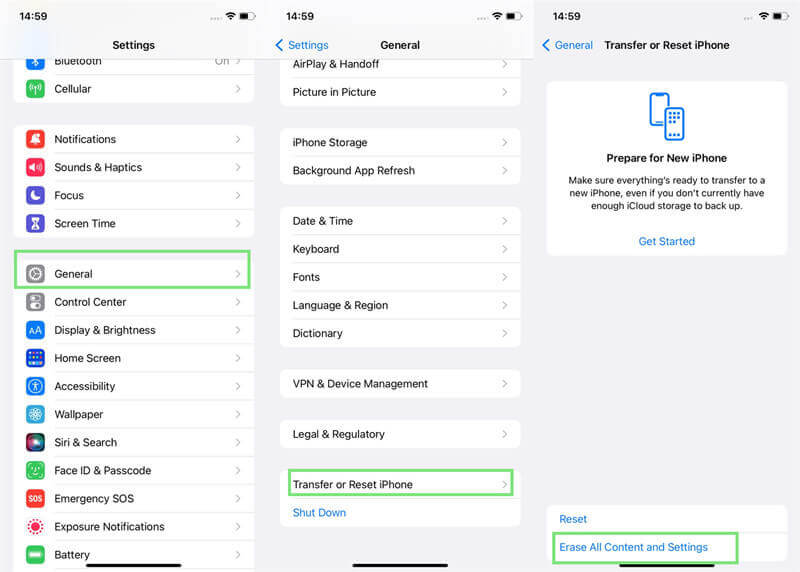 6

Backup and Restore Your Device

There is nothing like an iTunes/Finder restoration to help you resolve common issues with your iOS device. By using iTunes/Finder to back up and restore your device, you can resolve the problem of your iPhone asking for the wrong Apple ID without data loss. 

To backup, connect your device to the PC using a USB cord. In the iTunes interface on your PC, tap the device icon at the top left. Click Backup Now to finish the whole process.

To restore, after backing up your device, on the same interface, choose Restore iPhone and confirm your action. This should help restore your Apple ID request back to normal.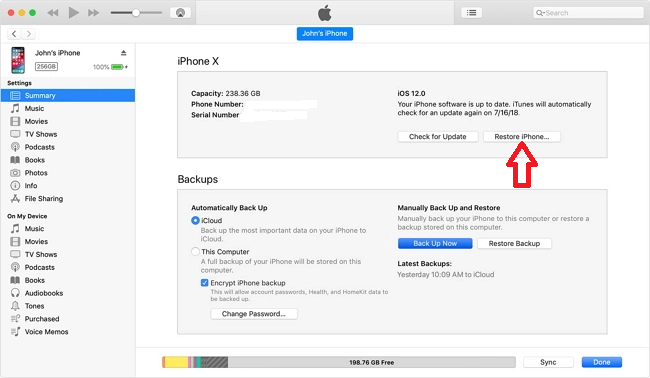 7

Remove the Wrong Apple ID from Your iPhone Using WooTechy iDelock

If you are in need of a sure way to eliminate the iPhone asking for wrong apple ID issue without any hassles, then you need a professional tool for removing the possible wrong Apple ID from your iPhone. And WooTechy iDelock is the best choice to opt for.

Wootechy iDelock software is able to erase the wrong Apple ID and iCloud account from your device with a high success rate. Besides Apple ID, it can also remove the screen passcode, MDM and Screen Time passcode. It is secure and effective to use, and no technical knowledge or skill is required. Besides, it works well on all Apple devices and iOS versions, including the iPhone 13 and iOS 15.

Steps to remove a wrong Apple ID from your iPhone using WooTechy iDelock:

Launch WooTechy iDelock on your computer, select the Unlock Apple ID mode.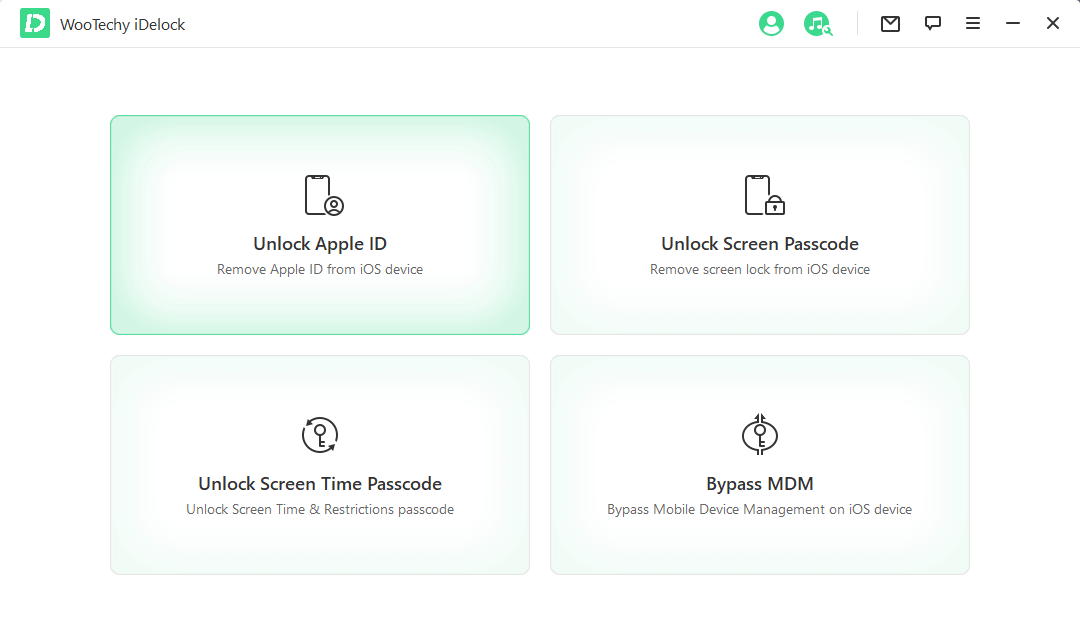 Connect your iPhone to the computer, and ensure you trust the computer.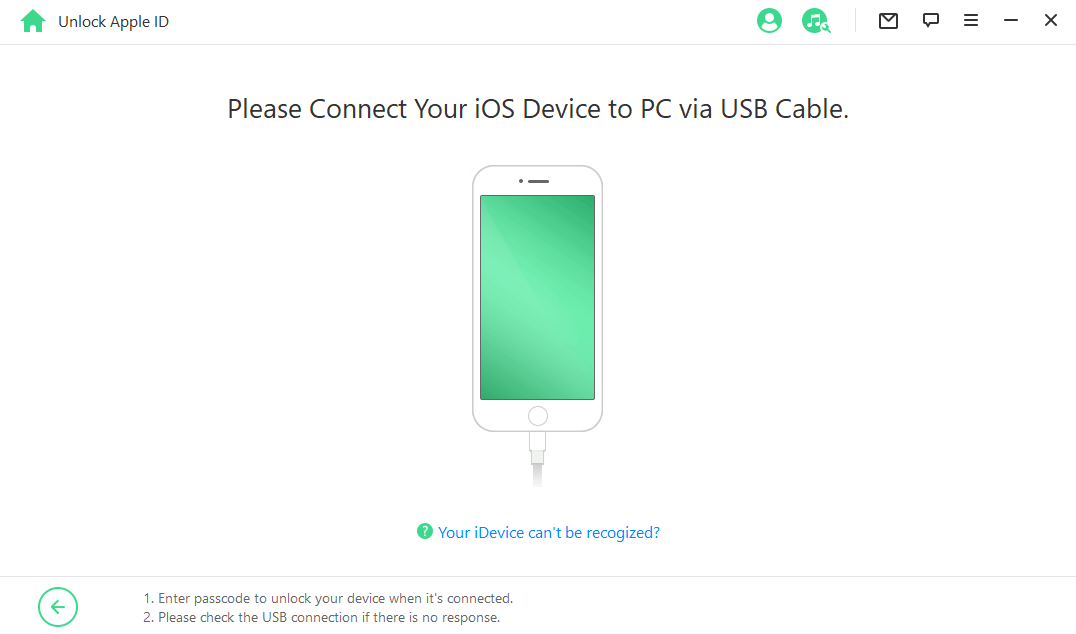 Click Start to erase the wrong Apple ID linked to your iPhone. If Find My iPhone is disabled on the iOS device, iDelock will immediately start to unlock your device.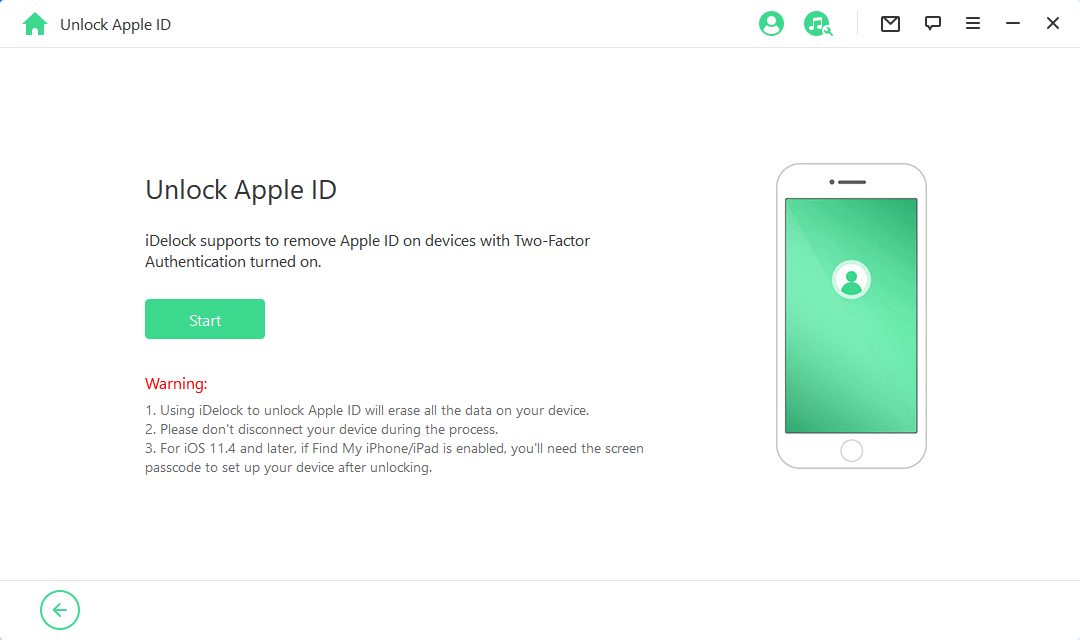 If the Two-Factor Authentication is enabled, you need to make sure you have set up a screen passcode and then click on Next.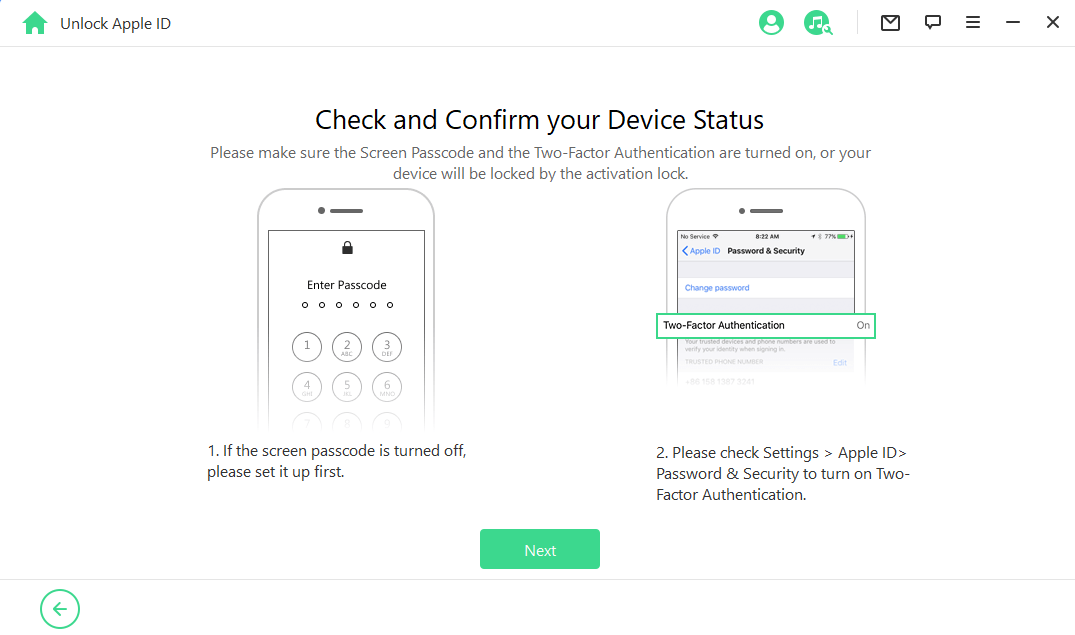 On the next screen, enter 000000 after reading the notice.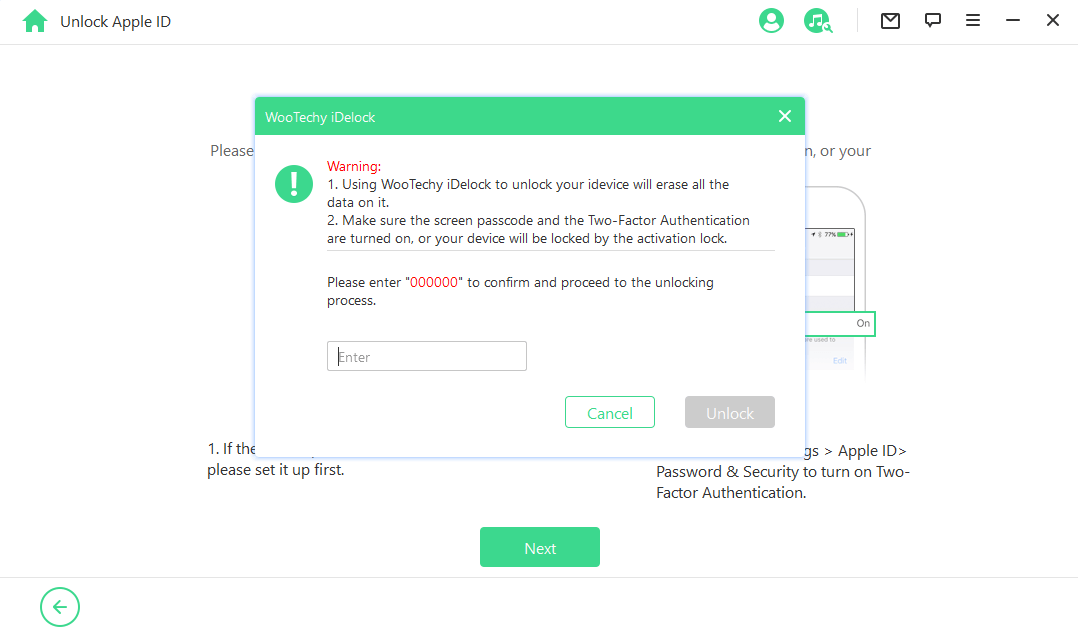 The process of unlocking only takes a few minutes, and in no time you can regain access to your device.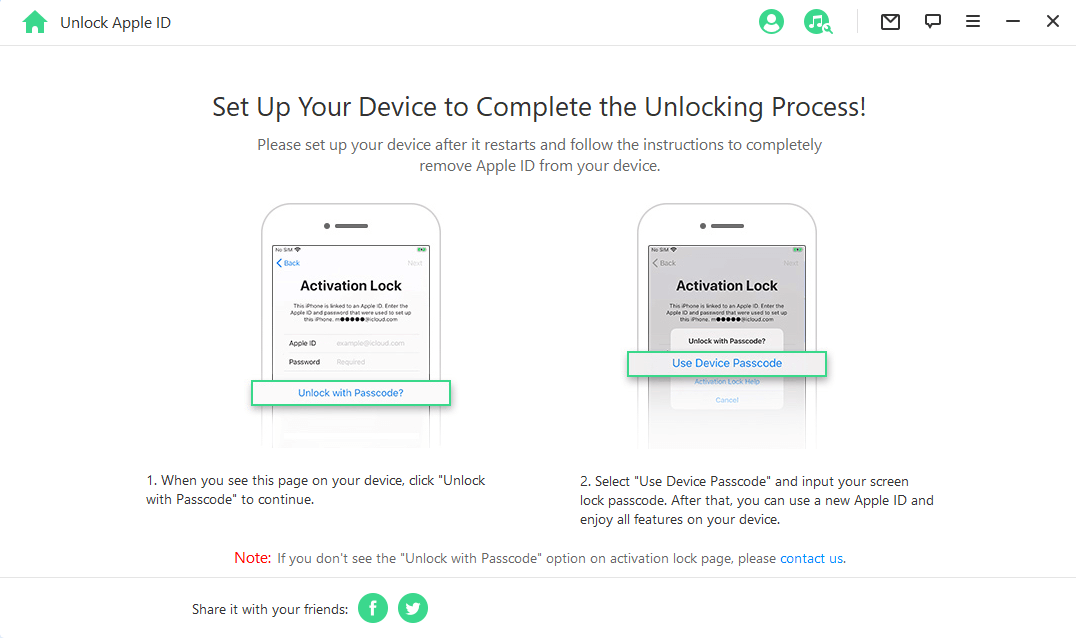 Conclusion
This article provide you several methods to resolve the iPhone asking for wrong Apple ID problem and you can try any one of them based on your needs. No doubt, WooTechy iDelock is a safe and effective tool for unlocking all kinds of locks and passcodes. With Wootechy iDelock, you don't have to be a tech-savvy, as your problem can be resolved through simple steps as listed above. Just download and give it a try!