If you're an iPhone user who forgot screen time passcode and can not use the device, then you may wonder how to remove screen time passcode. Then you are at the right place as this post will introduce some methods to achieve this goal. Among them, some methods can even turn off and reset the screen time without passcode and data loss. Keep reading.
Method 1: Try Default Screen Time Passcode When Forgot It (May Not Work)
Before moving to any critical tips on how to remove screen time passcode, you can always try out the default passcode first. This method is especially workable for iPhones running iOS 12 as their screen time passcode is directly transferred from the previous restriction passcode.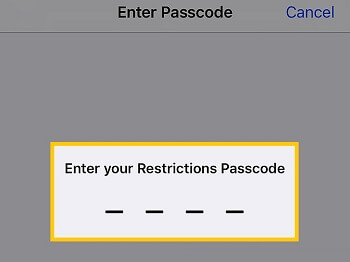 Method 2: How to Bypass Screen Time Passcode and Remove It with iDelock
When it comes to bypass screen time passcode, WooTechy iDelock will be your best option. One of the main reasons to use it is that there's no need of Apple ID or passcode during the process. Besides, it is super easy to use and can remove the screen time passcode in minutes. You can check some of its brilliant features below.
Features of iDelock:
It is an all-in-one iOS unlocker and decrypter to remove the screen time passcode, Apple ID/iCloud account, MDM lock and screen passcode.

It requires no Apple ID and passcode, and causes no data loss when removing the screen time passcode.

It is very easy to use and supports all iPhone/iPad/iPod touch models and iOS versions including the iOS 16.
Watch the video to remove screen time passcode without Apple ID and passcode.
Follow the steps given below to use iDelock when forgot screen time passcode.
Steps 1: The very first thing you need to do is launch the WooTechy iDelock on your computer and select Unlock Screen Time Passcode mode.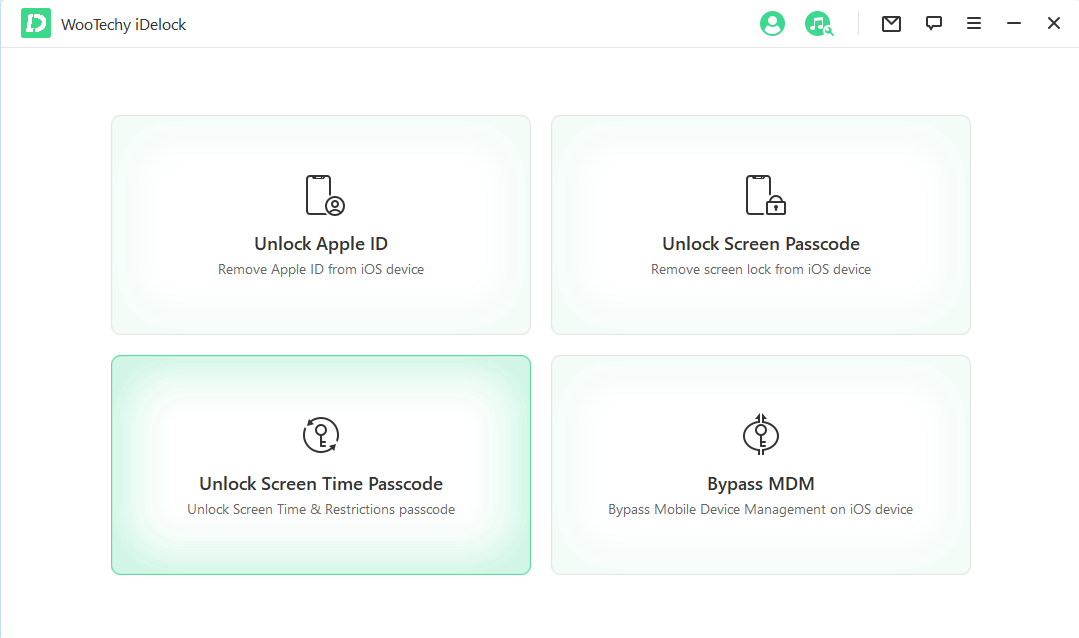 Steps 2: Now, connect you iOS device to your computer with a USB cable. If you see the connection has not been detected yet, then click on Your Device can't be recognized to fix the issue.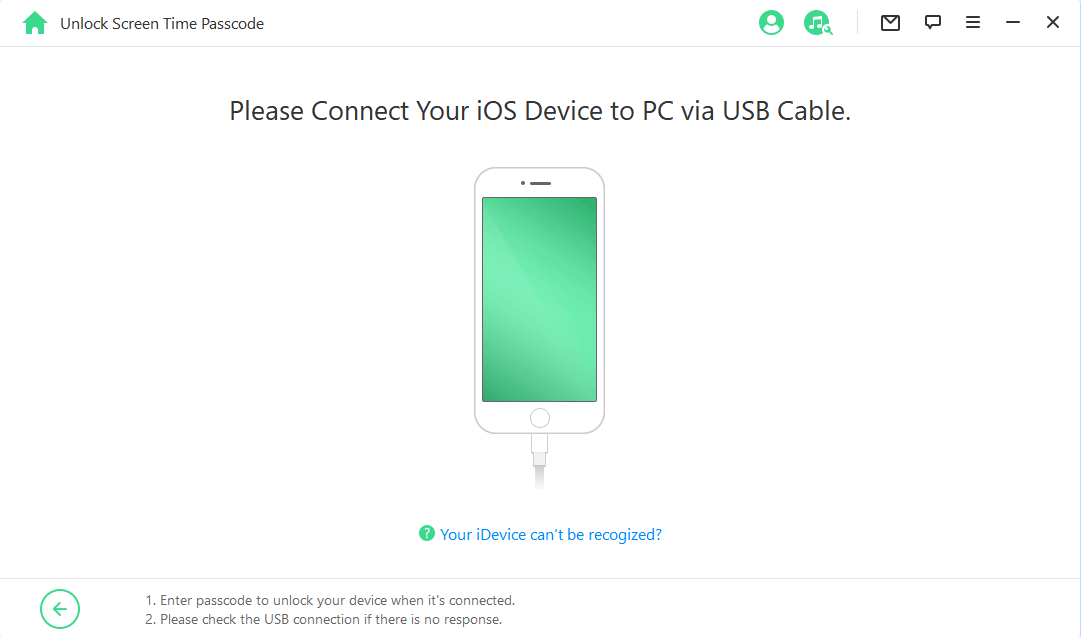 Steps 3: There are 2 options for you to choose based on your own situation,
If the Screen Time passcode is set directly from Settings. Choose the first option.

On the next interface, click on Start.

Then iDelock will begin removing your Screen Time passcode immediately. After a few minutes, you can see the successful message.

If your Screen Time passcode is set from Family Sharing, then you need to choose the second option.

If Find My iPhone is disabled on your iPhone, iDelock will start removing the passcode right now. If the Two-Factor Authentication is enabled, then you need to check and confirm your device status. After that, click on Next.

You'll see a pop-up window. Read the notice carefully and input 000000 to proceed.

Within 10 minutes, the Screen Time passcode will be removed from your device. Now you can reset screen time passcode on your unlocked iPhone/iPad by yourself.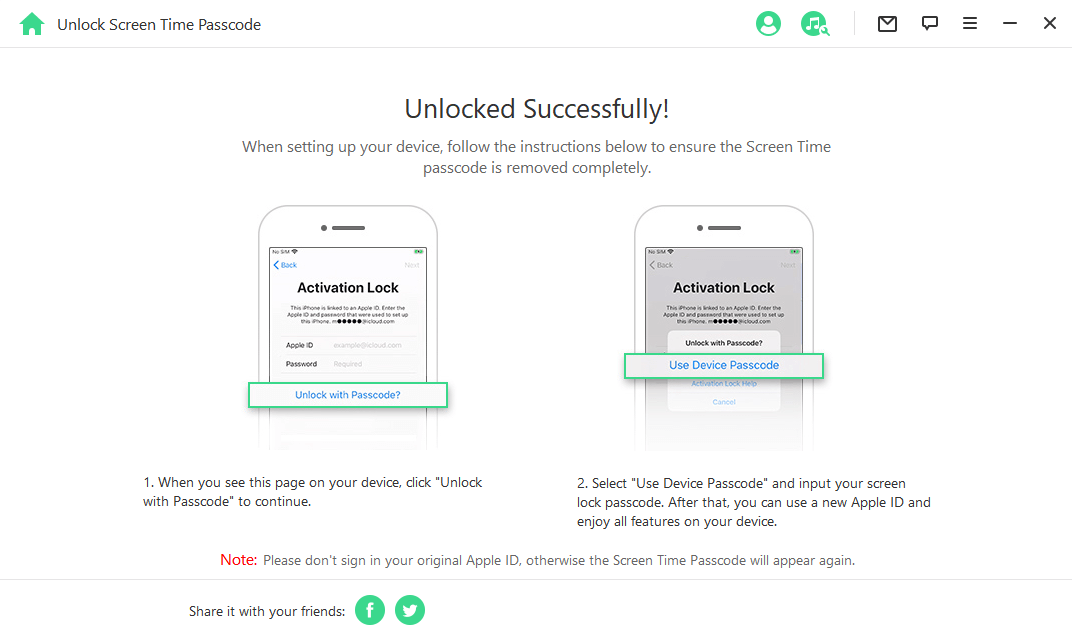 Method 3: Remove Screen Time Passcode by Erasing All Content and Settings (Data Loss)
You can also remove the screen time passcode by erasing all content and setttings, while this method will cause all your data to lose and you can not restore the backup as it will bring back the screen time passcode again. To do it, Go to Settings > General > Reset > Erase All Content and Settings. Enter your screen time passcode and confirm your action. Then all you need is waiting for it to complete.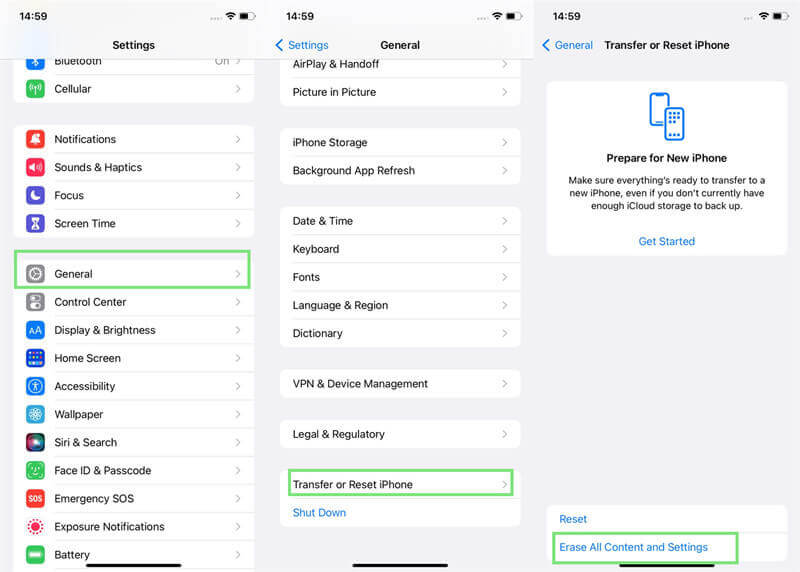 Method 4: Reset Screen Time Passcode via iTunes Restore (Data Loss)
Another method to reset screen time passcode is restoring iPhone via iTunes. Similarly, you will experience data loss and can not restore the backup, or everything you do will be in vain. Here is how to do it.
Steps 1: Update iTunes to the latest version and launch it. Then connect your device to the computer.
Steps 2: Click on the device icon on the top-left corner and go to Summary.
Steps 3: Choose Restore iPhone and confirm your action.

Method 5: Disable Screen Time Passcode Using Pinfinder (Below iOS 13)
If you forgot screen time passcode, and your iPhone's system version is below iOS 13, more specifically, iOS 7 to iOS 12.4, then you can use a free tool called Pinfinder. It is a free program which is generally used to backup iTunes on iOS devices. It also allows to find out the restrictions passcode that was set previously on the Apple device. It is compatible with Windows, Max or Linux Systems so you can use it seamlessly. However, if your computer's system is MAC OS X Mojave (10.14), you'll have to allow terminal programs to approach the backup data created by iTunes.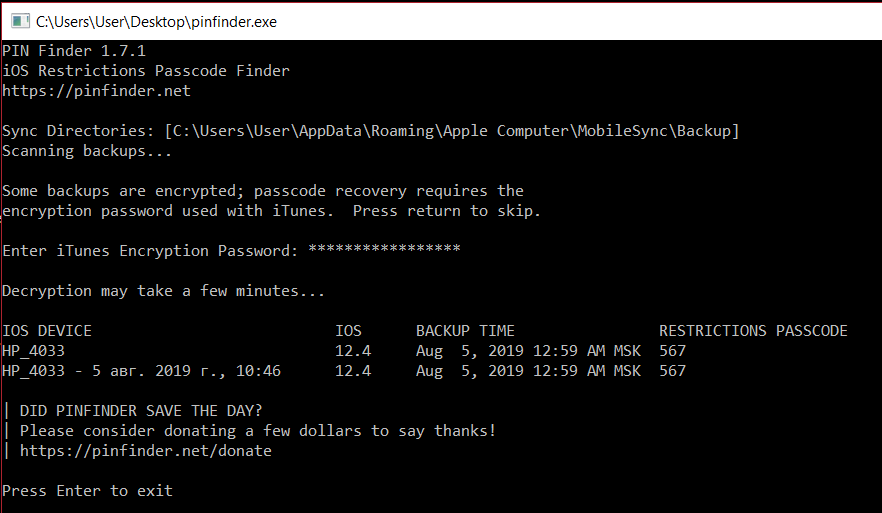 Bonus Tips: Methods You Can Try to Hack Screen Time on iPhone/iPad (May Not Work)
Method 1: Utilize the Messages App to Watch YouTube
A loophole in iPhone allows people to watch the YouTube video via iMessages. Just ask your friend to send you the link of videos you like via message, then you can watch it by click the link. This method will let you watch the video without the time limit.
Method 2: Uninstall and Reinstall Apps
Another way to reset the screen time is uninstalling the app you want to use after the time limit is up, then reinstall it from the App Store. After that, you'll find the screen time has been reset and you can get one more chance to use it.
Method 3: Record your screen to find Passcode
This is a tricky way to get the screen time passcode and you need to do it carefully. To do it, you need to open the screen recording function in the control center and let it run in the background. Then, ask your parents or someone else to enter the screen time passcode. Finally, you can check the recorded video and know what the passcode is.
Final Words
This article has introduced 5 different methods to remove screen time passcode with or without losing data. Here the WooTechy iDelock is strongly recommended as it not only requires no Apple ID and passcode, but also causes no data loss. Just give it a nice try!