Mobile Device Management is a very useful tool for organizations that need to control the iOS devices they own. However, if you want to get unrestricted access to all of your device's feature, you must learn the way to perform an MDM bypass on latest iOS 14/iOS 15.
The iOS 14/iOS 15 MDM bypass can be achieved with various methods, which will explain in this article. Moreover, you will learn everything you need to know about Apple's newest updates for the MDM on iOS 15. Stay tuned.
Part 1. How to Bypass MDM on iOS 14/15
1. Remove MDM Profile from Settings (if Possible)
One of the simplest ways to directly remove the MDM profile is to do it from Settings. If your device is controlled by preinstalling the MDM profile and you know the password , then this is your best option as you can bypass the MDM on your iOS device in just a few taps.
The process for bypassing MDM on iOS 14/15 through the device's settings is the following:
Go to Settings > General > Device Management.
Tap the MDM profile of your device. Then, tap the Remove Management option and type the password.
After doing this, you can follow the prompts on the screen to successfully remove the MDM profile from your device.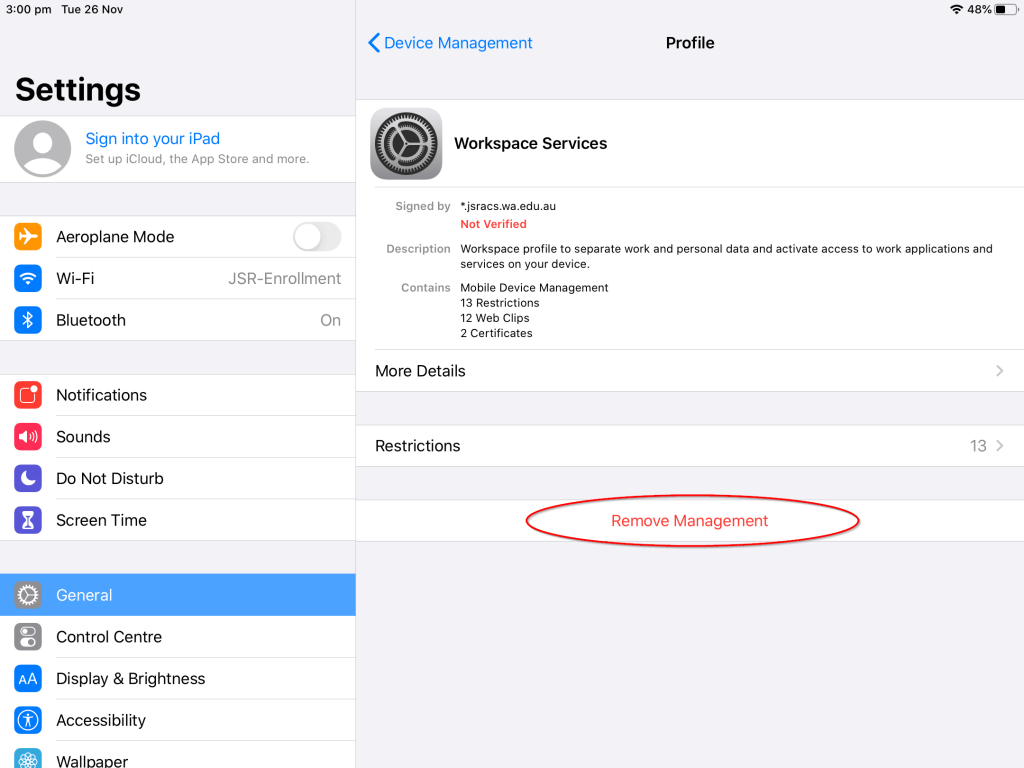 2. Remove MDM on iOS 14/15 Using WooTechy iDelock
However, if you don't know the password, you cannot simply remove the MDM profile from the settings. Instead, you will need the administrator's help to remove it. In the case that you can't reach the administrator or there isn't one, you must use a reliable computer application to remove it.
WooTechy iDelock is an app specifically designed to bypass any type of locks on your iOS device, including the MDM configuration profile. With WooTechy iDelock, you can bypass the MDM lock on iOS 14/15 even without the username and password that only the admin would know. In addition to this, the application is extremely easy-to-use, and so, you can complete the process without encountering any issues. Indicatively, you can perform this challenging task even when you don't have any technical knowledge.
Therefore, WooTechy iDelock is your best option to remove the MDM profile from your device. Below, you will find a step-by-step guide on how to complete this task:
Step 1 WooTechy iDelock is readily available for you on the official website, where you can download it. Once you have installed it on your computer, launch the app. On the home screen, you will see a list of all the available services. Click the Bypass MDM option to begin the process.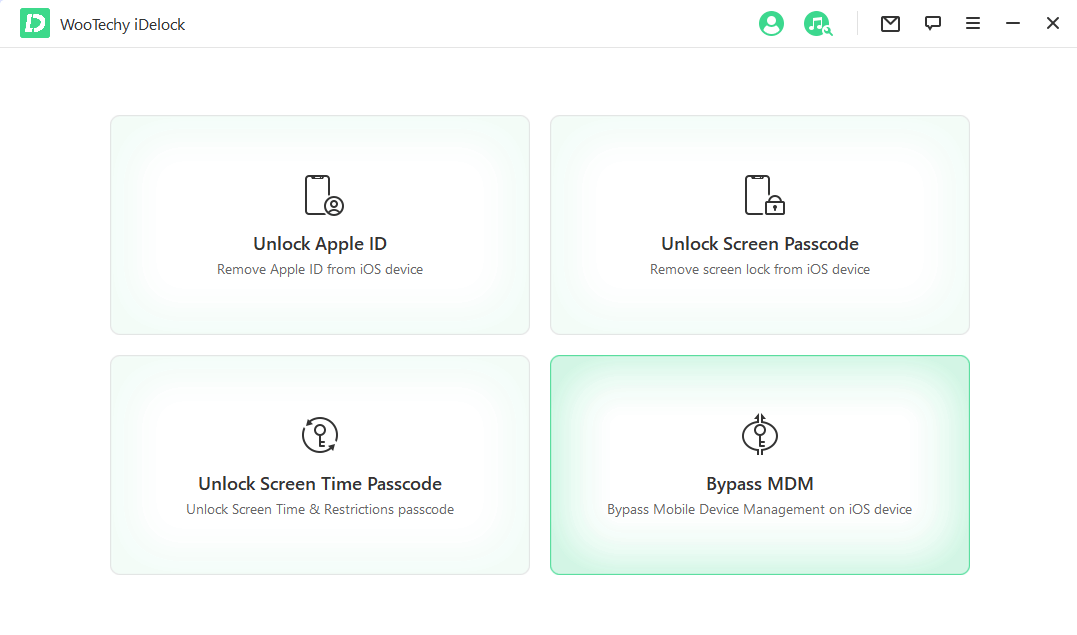 Step 2 Use a USB cable to connect your device to your computer.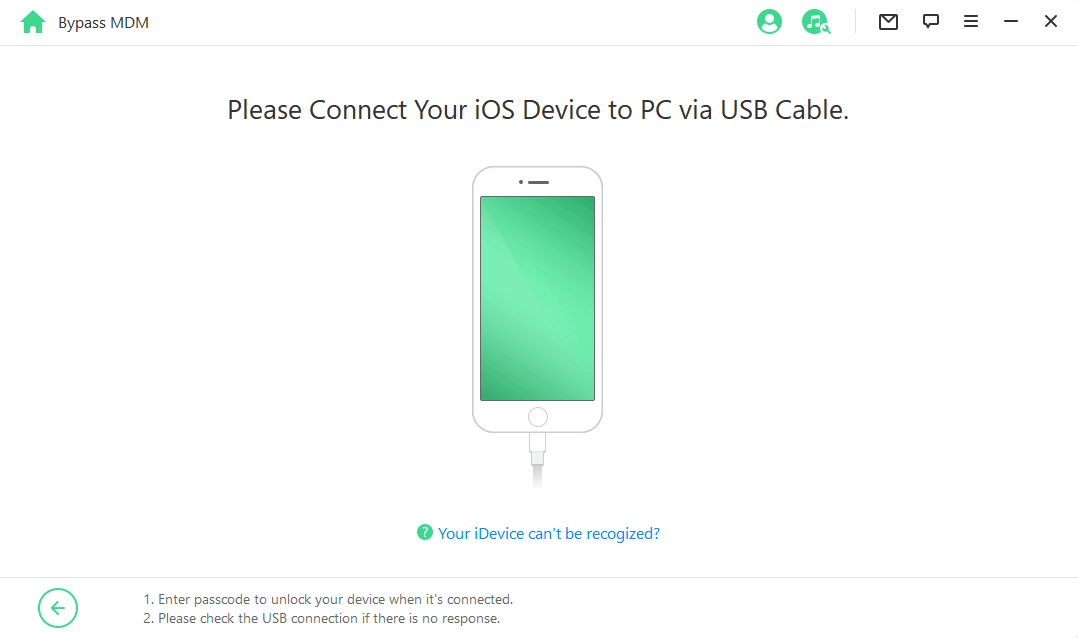 Step 3 During this step, you might encounter two possible cases:
If you are locked out of the MDM screen, then choose Bypass MDM to continue.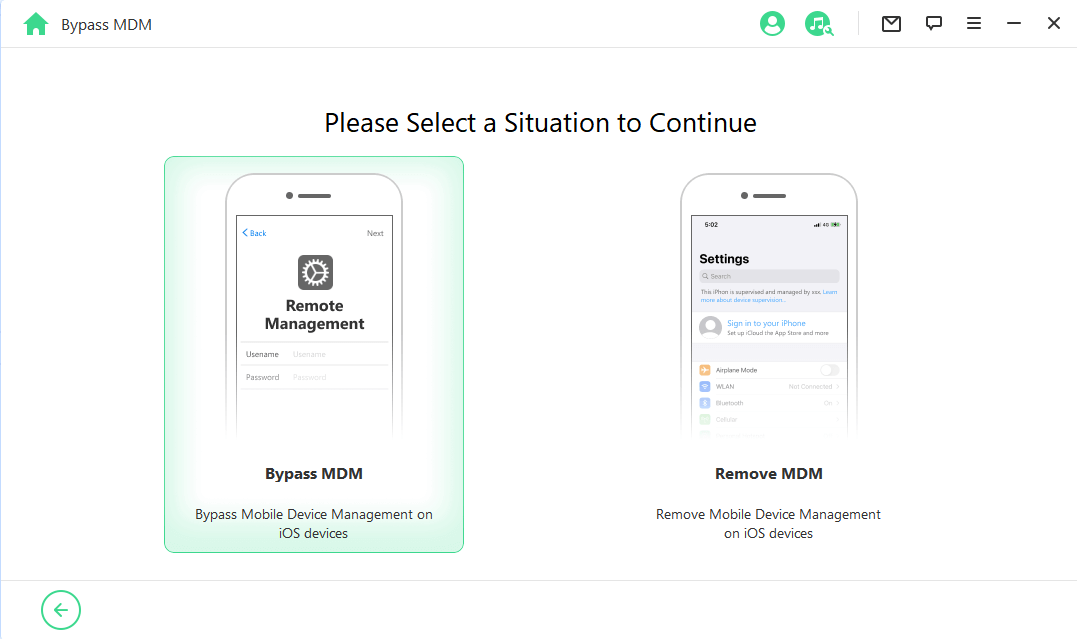 Then click on the Start to Bypass button and make sure you device is on MDM lock screen now.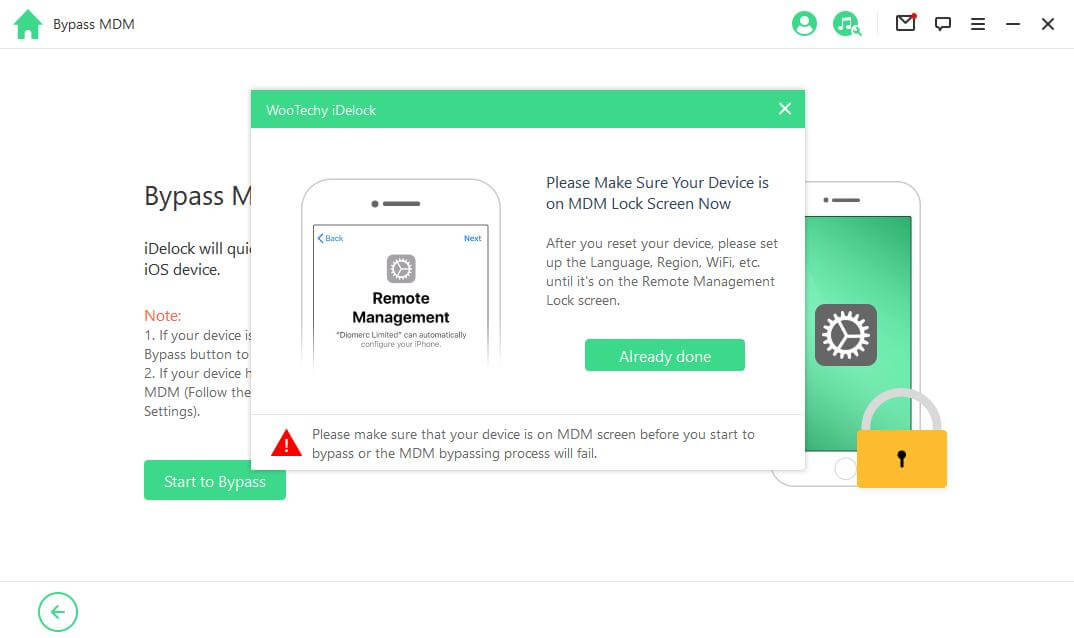 Then iDelock will begin bypassing the MDM on your deivce. Please wait patiently.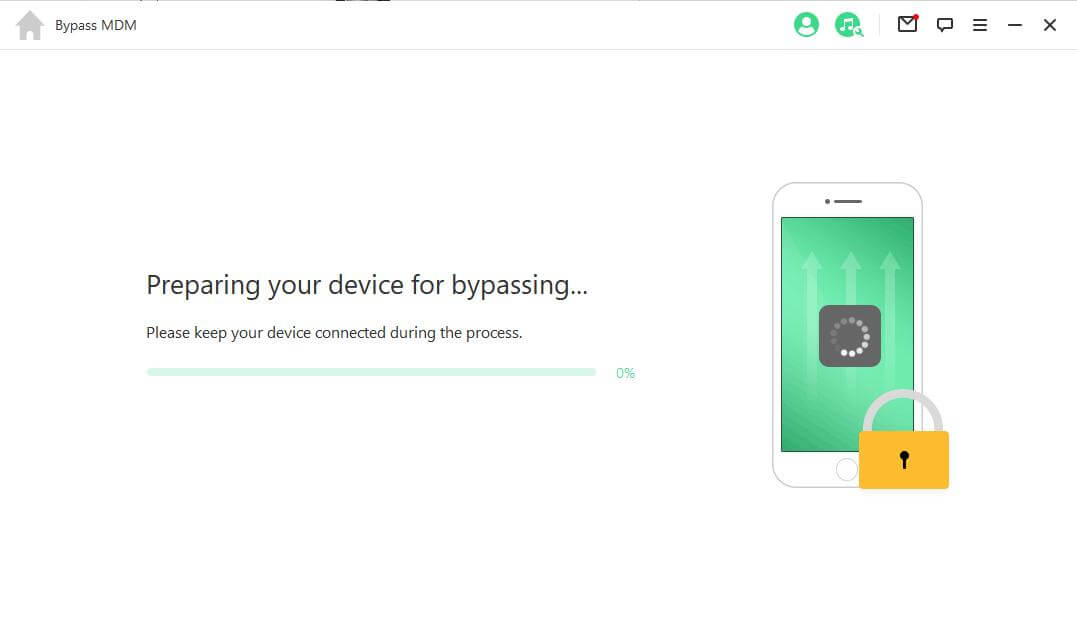 If your device is supervised and managed by other organization, select Remove MDM.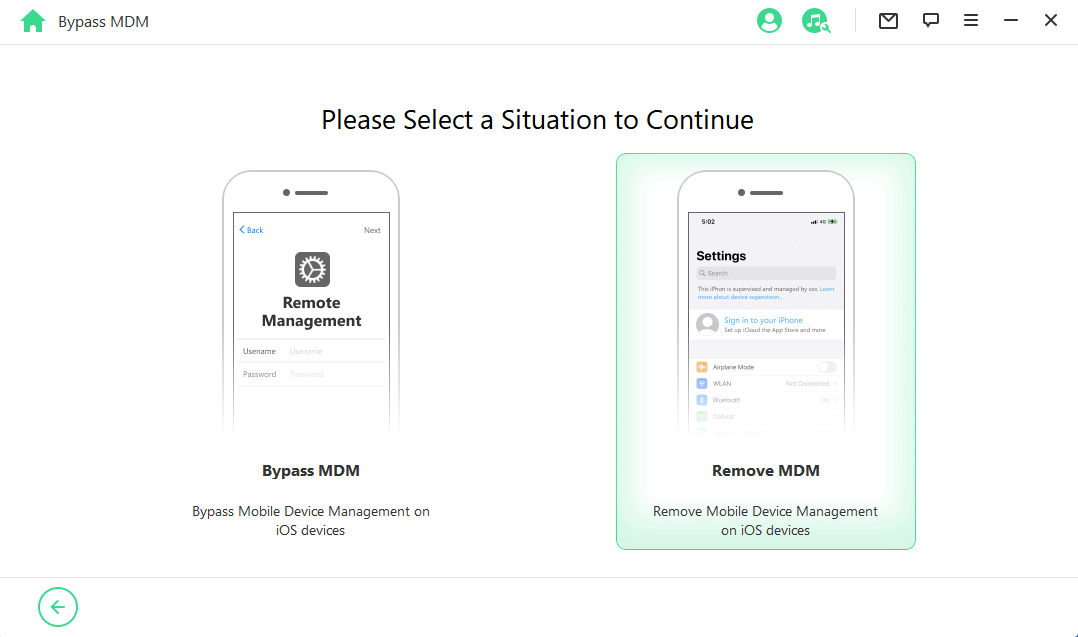 After that, directly click on the Start button to proceed.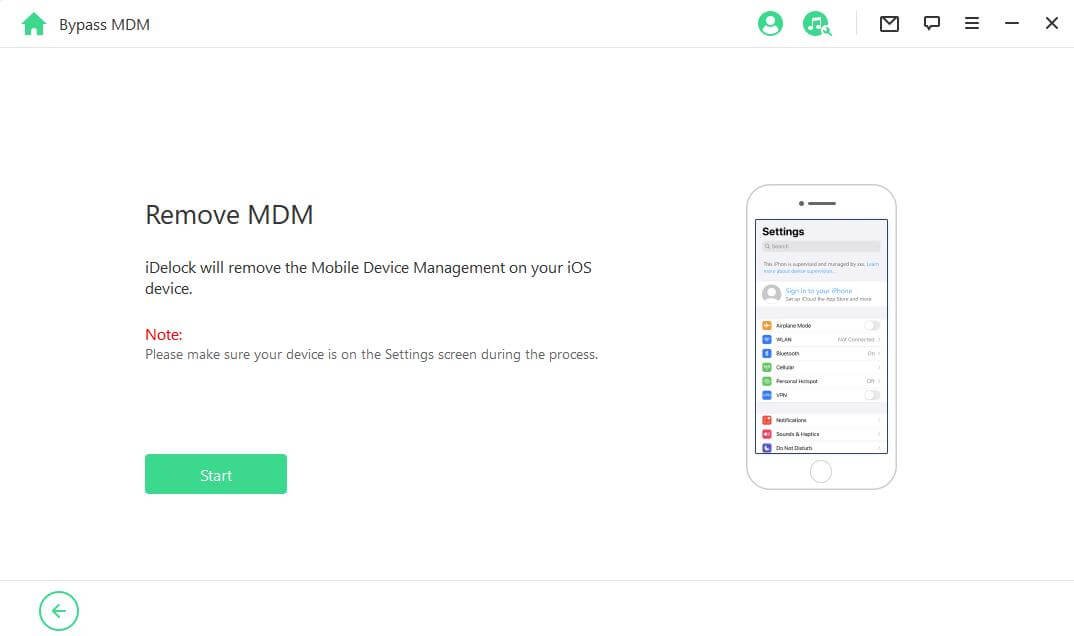 Wait for a few minutes and you can have the MDM bypassed on your device.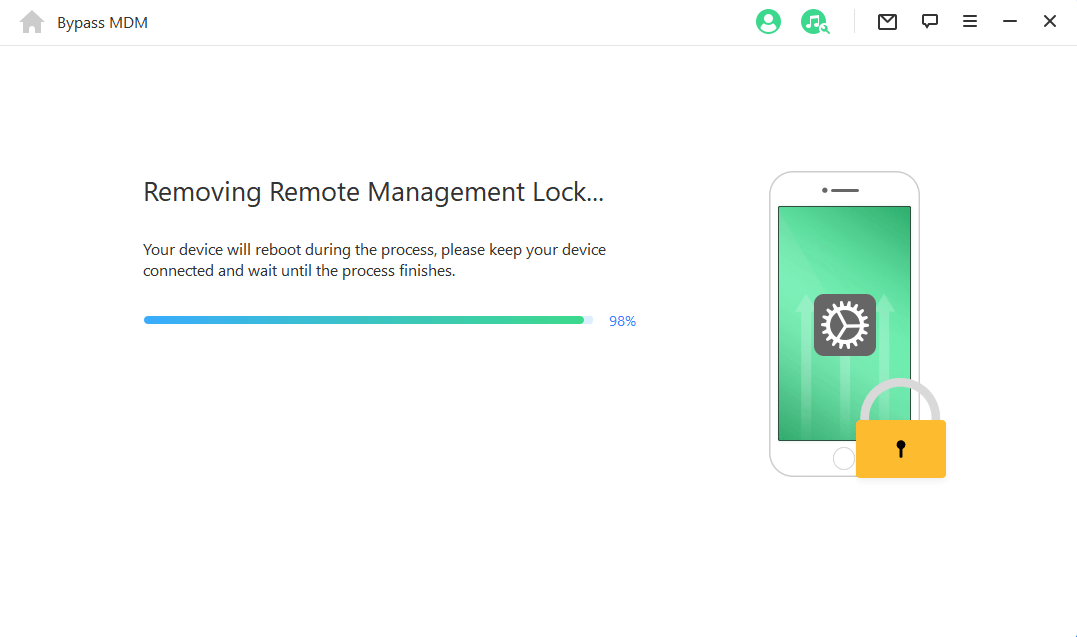 Part 2. Newest Updates for MDM on iOS 15
Now that you have learned the way to achieve an MDM bypass, let's take a look at the new updates that Apple has introduced for MDM on iOS 15. All of these changes will affect the way you use your device and the data you have stored in it. These updates are the following:
User Enrollment: This update provides support to the organization's iCloud Drive. Moreover, it adds a new account-based enrollment for user to get the organization's MDM settings.
Managed Pasteboard: This is a new restriction that applies to iOS 15 and iPadOS 15. In essence, it adds a limitation when the user tries to paste content taken from an app with Open In management.
Required App for Unsupervised Devices: With this feature, the MDM administrators can install an app on the device at the time of enrollment.
Apple Configurator on iPhone: The MDM administrator can add a Mac to Apple School Manager or Apple Business Manager, no matter where the computers have been purchased.
Erase All Content and Settings: A local administrator can now erase all content and settings from a Mac computer that uses Apple silicon or the Apple T2 Security Chip. This feature already applies to other iOS devices.
System Extensions: With the latest update, an MDM administrator can name the apps that can remove their own system extensions.
Lock a Mac with Apple Silicon: With this update, the administrator can lock the Mac computer with a 6-digit password.
Conclusion
The latest update for MDM on iOS 14/iOS 15 has brought significant changes. However, with WooTechy iDelock, the MDM bypass becomes a quick and easy process that you can complete within a few minutes. Just download and give it a try!