The idea of Screen Time on an iPhone or iPad was good to start, but not everyone wants to be restricted from binging a favorite show or playing an engaging game. Finding Screen Time ignore limit solutions that workaround this issue is one of the favorite pastimes of kids and adults.
Even in the most well-intentioned situations, you may set a new Screen Limit and then forget your passcode or when the time frame was supposed to happen. This can further frustrate your family members and is an excellent reason to use one of our solutions below.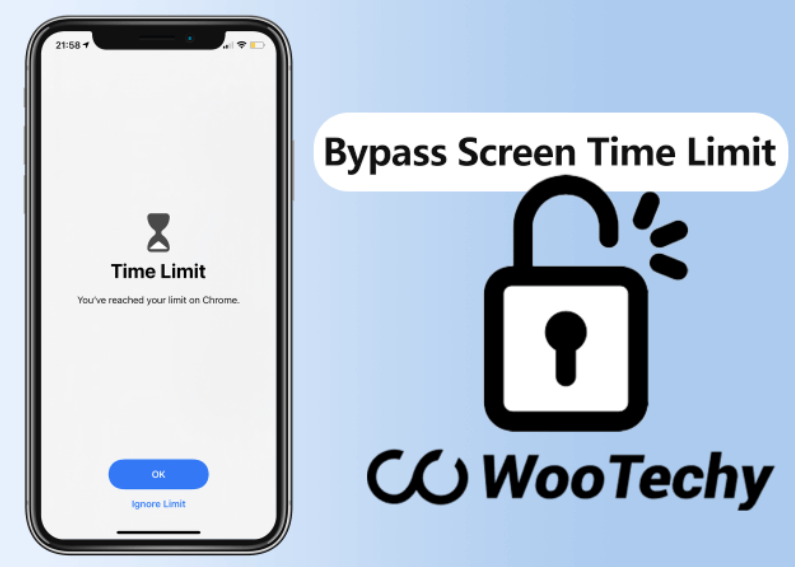 How Does Screen Time Work?
Before you can learn how to remove ignore limit on Screen Time, it helps to understand what the feature is and how it works.
The goal of Screen Time is to set a limit on how much time your kiddos get on their mobile devices. This could be using an iPad for Minecraft or watching The Last Airbender on an iPhone. Screen Time also limits some app use and filters out adult-oriented content.
You are basically scheduling downtime to get your kids off of screens for a while so they can play outdoors, read a book, or do something more active.
How to Remove Ignore Limit (option) on Screen Time
The central problem for this Screen Time ignore limit hack is that most of the time, you need access to the passcode controlling the device or account you wish to change. Instead of trying to bribe or convince a parent to give that info over, you can simply download and install iDelock from WooTechy.
This robust software suit allows you to remove Apple IDs, turn off Find My iPhone, bypass MDM systems, and safely unlock Screen Time, so you are restriction free. That means no time limit on watching your favorite movies or playing games.
Features of iDelock:
Removes Screen Time passcode without losing private data and gives you full access to the device.

Allows you to bypass any MDM protections in place with only 3 steps.

Works with all versions of Apple OS and devices, including the iPhone, iPad, and iPod Touch.
How to use iDelock:
Launch iDelock in Unlock Screen Time Passcode mode. Plug your device into your computer and hit Start.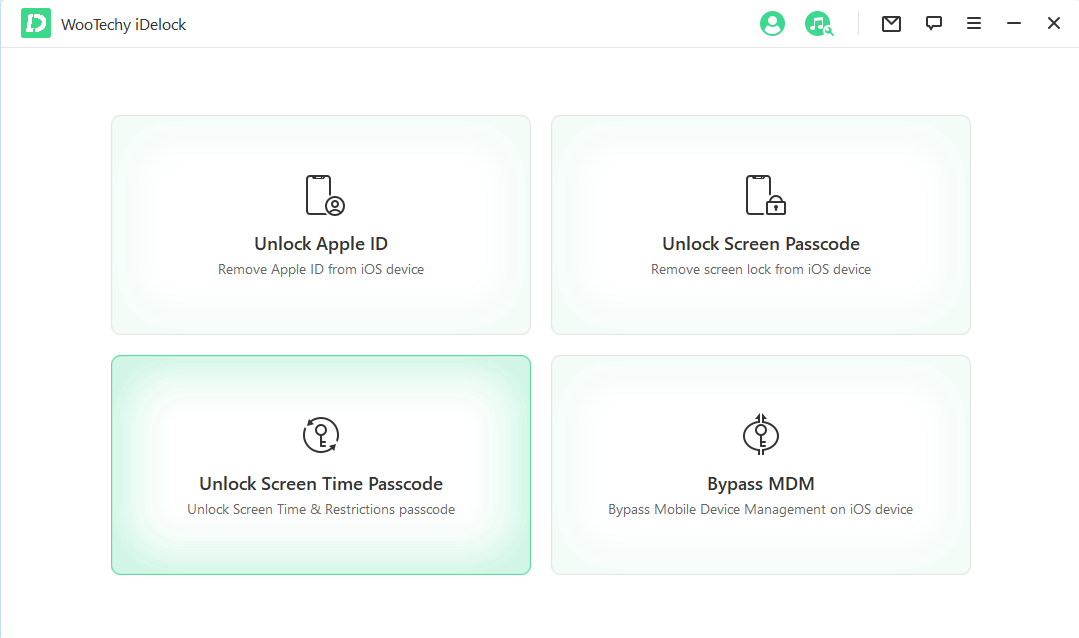 Choose between the 2 options based on your own situation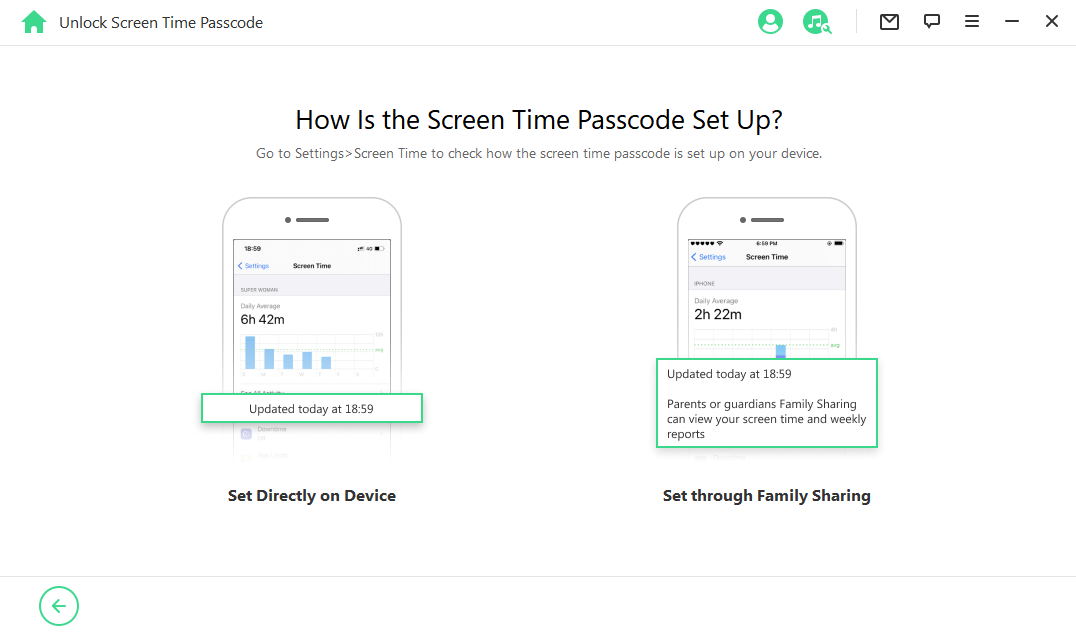 Option 1: Then iDelock will begin removing your Screen Time passcode immediately. After a few minutes, you can see the successful message.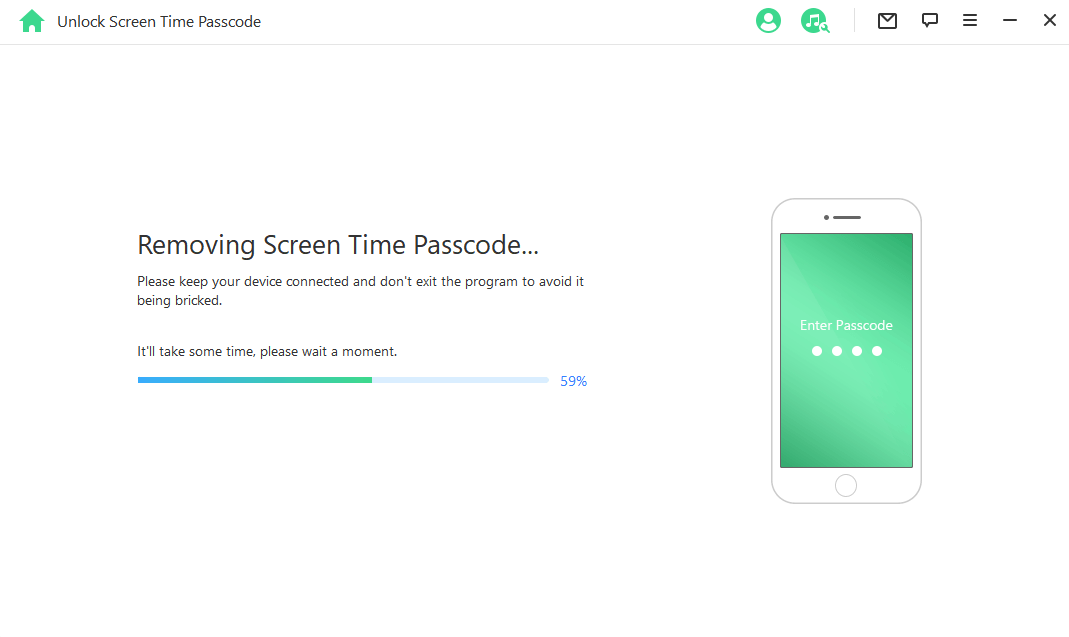 Option 2: In this case, if Find My iPhone is disabled on your iPhone, iDelock will start removing the passcode right now. If the Two-Factor Authentication is enabled, then you need to check and confirm your device status. After that, click on Next.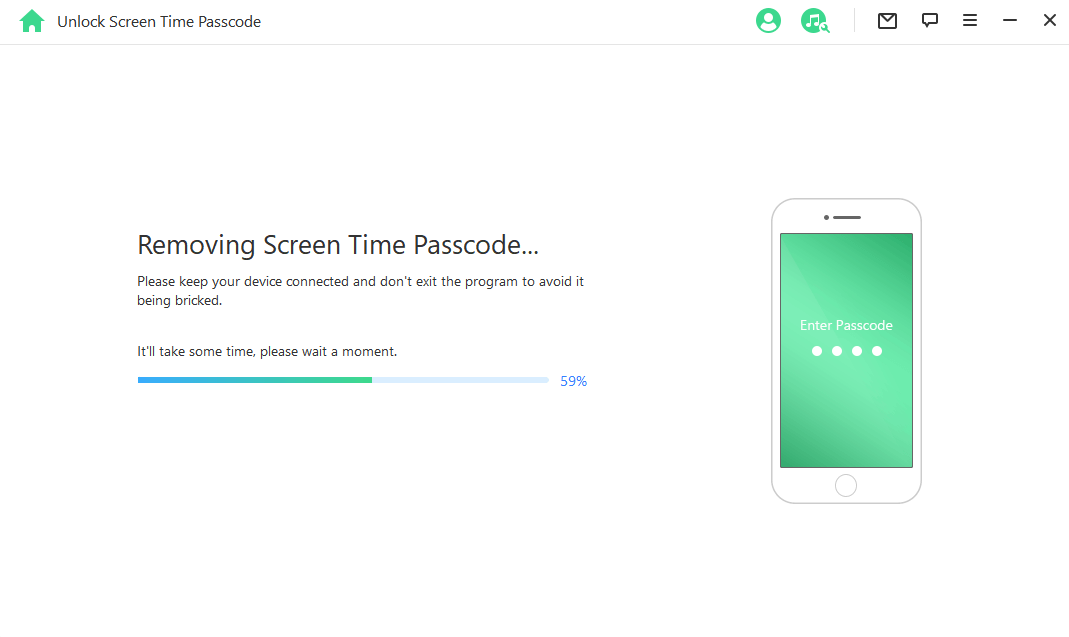 Read the pop-up window carefully and enter 000000 to proceed. Within several minutes, the Screen Time passcode will be removed from your device successfully.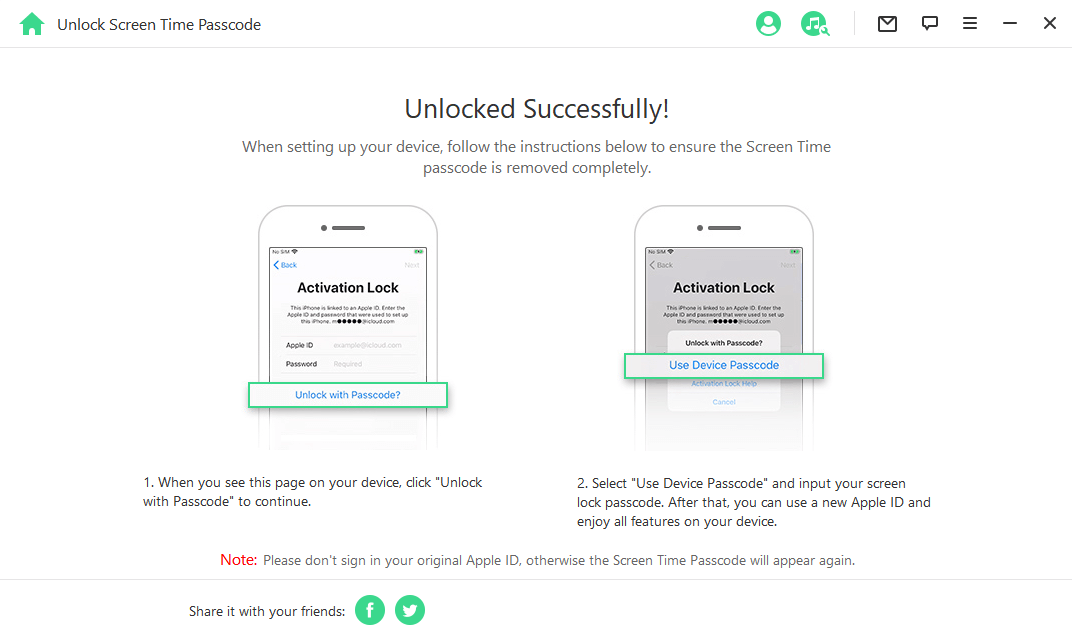 Other Methods You Can Try to Remove Screen Time (May Not Work)
There are other Screen Time ignore limit tricks you can try to get around this restrictive system. These are not as reliable as using iDelock, but may work in a pinch when you are on the road and cannot download the software.
1. Use Messages to Watch YouTube
There is a nifty little loophole on most iPhone devices that allows you to watch YouTube through the Messages application. Essentially anytime someone has sent a message to you with a YouTube link, you can open that inside the Messages app, browse for other videos, and enjoy restrictive free viewing all night long.
2. Uninstall/Reinstall Specific Apps
Screen Time is designed to limit the use of specific applications on your mobile device. That means stopping people from watching too much Netflix or blocking gaming apps from being played for hours on end. One of the more straightforward solutions is to delete the app in question and then go to the App Store to reinstall it. This confuses Screen Time and allows you to use it restriction free.
Long press on the app you wish to delete.
Click on the X in the top right corner to uninstall the app.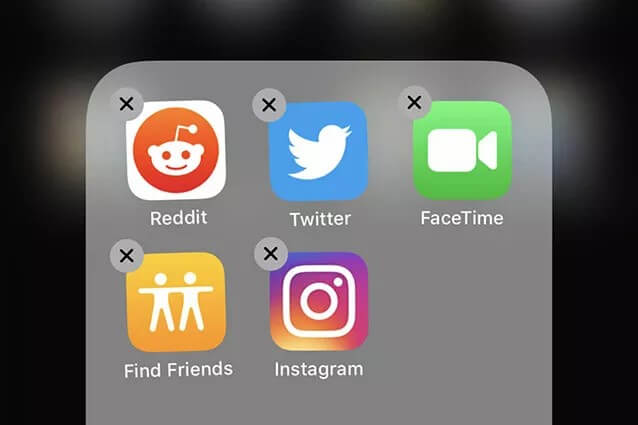 Launch the App Store and search for your app.
Download and reinstall the app.
3. Changing the Date and Time
This is actually one of the more ingenious methods of how to remove ignore limit on Screen Time. If you go into your iPad or iPhone and change the system date and time to something back inside the limit, you can continue using all the apps you could want without restrictions.
Go to Settings and click on General.
Tap on Date and Time and turn off Automatic Update. Then you can manually change the time and date to whatever you want.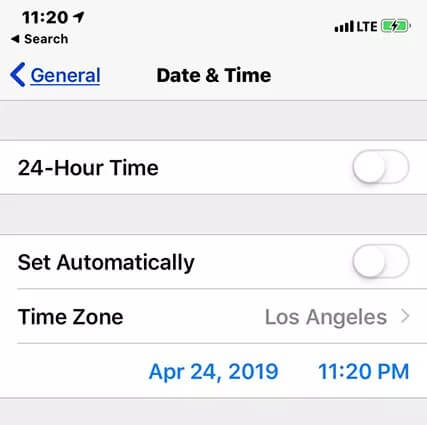 4. Recording the Screen
This Screen Time ignore limit hack involves turning on screen recording. It works by asking whoever has the passcode to help you download an app or allow you to look at a website for "research" purposes after you have turned on the screen recording. Then, when they enter the passcode in, it is recorded on the device. Now all that is needed is to review that video, and the passcode becomes available for anything.
Swipe down your screen for the Control Panel.
Click on the Screen Recording option that looks like a big dot inside a larger circle.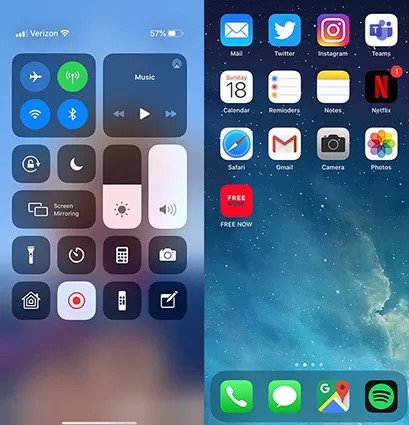 Ask for help and record passcode entry.
5. Hard Resetting Device
For those that are simply done with having to deal with ignore Screen Time limit, you can always erase all the data on the iPhone or iPad and set it up as a new device. This does remove any personal messages, videos, photos, or settings, including Screen Time.
Click on Settings > General.
Tap on Erase All Content and Settings.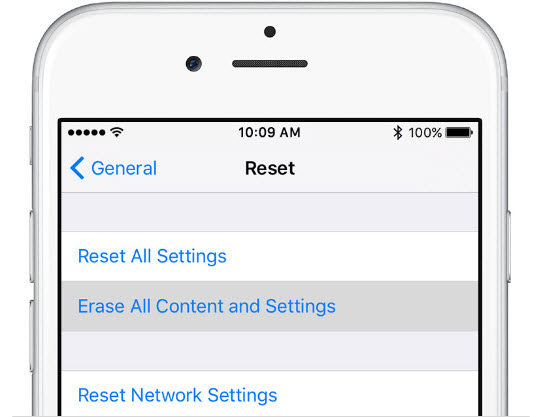 Type in your passcode to confirm if asked.
Final Thoughts
It can be extremely frustrating dealing with Screen Time ignore limit issues, especially when you want to watch, play, or engage with your favorite apps. No one wants to be told to put down the iPhone when you're happily enjoying scrolling through TikTok.
However, downloading and installing the free version of iDelock is the best option to remove these limits so you can enjoy the full features of your iPhone once again. Then, when you see how easy to use the software is, you can upgrade to the premium version for all the additional features. This is the easiest method to ditch Screen Time restrictions and enjoy your mobile device. Download iDelock right now to see if it can work for you!