While using your device, you might decide to switch to another network but find out that your device is locked to your present carrier. Do not worry. All you need to unlock your device is a Turbo SIM.
Designed for modifying iPhone SIM card connectivity, a Turbo SIM can help you unlock your device from the previous carrier and get it connected to a new one. This article provides a detailed review of the Turbo SIM for iPhone. Keep reading to know everything about it!


Now our product
WooTechy iSalvor
has released a new version for SIM unlocking. Try it if you prefer the professional SIM unlocking software!
Part 1. What is a Turbo SIM card for an iPhone?
A Turbo SIM card for an iPhone can be described as an unlocking chip used to bypass the carrier lock of your device. It is a small SIM usually placed between the phone and your regular SIM card. This type of SIM can be programmed to work well, and it can also fail. The use of iPhone Turbo SIM is one method to unlock your device that Apple dislikes, so they keep bringing up new ways to ensure it doesn't work. Turbo SIM manufacturers are also working hard to release a new version or model with modern programming.
All in all, the major reason why Turbo SIMs are produced is to provide a better way to
unlock an iPhone from certain carrier with ease
.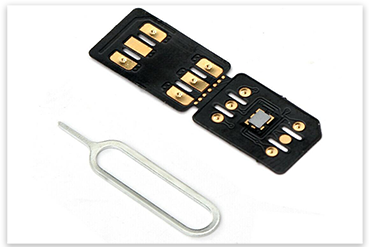 Part 2. The Cost of Turbo SIM
Actually, Turbo SIMs are relatively cheap. The price goes for as low as 5 to 10 dollars on Amazon and eBay. The price varies based on the different iPhone models and iOS versions. Sometimes, the type of carrier lock may also influence the price.
However, it's worth mentioning that the hidden cost has no limit, as once it fails, you may not use the new SIM card as well as the original SIM card. In other words, your iPhone may become a useless brick. So before opting for one, ensure that your mobile device supports the use of a Turbo SIM.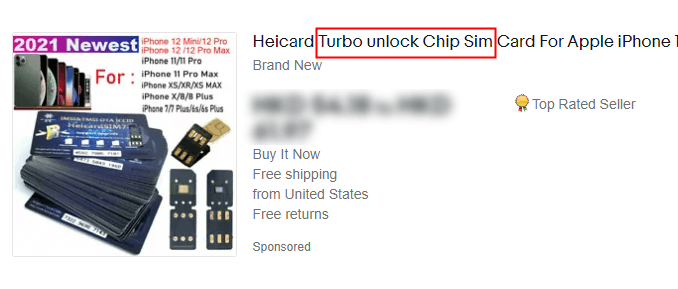 Part 3. How to Use Turbo SIM
There are two ways to use Turbo SIM in unlocking your device. The first is the basic unlocking, which is very simple but may be unsuccessful in some cases. And the second is the factory unlocking, which is more complex but has a higher success rate. You can try any of them based on your situation.
Basic Unlocking:
Turn off your iPhone and remove the SIM card from the SIM card adapter.

Lay your Turbo SIM in the card slot, place your original SIM on it, and insert it into your iPhone.

Turn your iPhone on, and you will find it unlocked.
Factory unlocking:
Factory unlocking with Turbo SIM can be carried out on models from iPhone 5 to iPhone X. To do this, follow these steps:
Insert your Turbo SIM card for iPhone in your device and wait for an activation popup. Next, ensure that the Turbo SIM is allowed to change ICCID or SIM number.

Choosing the emergency call option on your phone, dial *5005*7672*99# to edit your ICCID.

Please note that you need an active ICCID; you can find a lot of free ICCIDs online.

To get the application started, restart your iPhone, then go to the Home screen and eject the SIM card to remove your Turbo SIM. Finally, insert the original SIM again, and you will find it has successfully factory unlocked your SIM.

Insert a new SIM from a different carrier.
Part 4. Pros and Cons of Turbo SIM for iPhone
Are you convinced by this powerful SIM chip now? Can't you wait to purchase one to have a try? Calm down. We all know nothing is perfect around the world, so think twice before you leap. Here we list all the pros and cons of Turbo SIM for you to make the final decision.
Pros
Cost-effective: If everything goes smoothly, Turbo SIM is cost-effective as a cheap way to unlock your carrier device.

Great Compatibility: Turbo SIM is compatible with all iPhone models. Even when there is an iOS upgrade, all you need to do is buying a new Turbo SIM that is compatible with the new iOS version.

Warranty protected: A Turbo SIM is used externally on your device; this implies that jailbreaking does not occur. Therefore the manufacturer's warranty remains valid.

Effective: With Turbo SIM, there is no restriction for any carrier or country.
Cons
Temporary unlocking: Turbo SIM only unlocks your device temporarily. This is because Apple conducts security checks regularly to ensure the system is not manipulated, and your unlocked device might be locked again at that time.

Power-consuming: Turbo SIMs consume lots of battery power while processing. And your device's standby time may get shorter after unlocking.

Difficult to find trusted sellers: There are lots of Turbo SIMs sold in the online and offline market. However, most of them are outdated and even corrupted. You must be careful when buying one.

Technical expertise: To operate a factory unlocking with Turbo SIM, you need some technical expertise. This is because the original SIM can get damaged quickly and you need to know how to avoid or save this situation.
The Best Alternative to Turbo SIM - WooTechy iSalvor
If you are afraid of the damage that Turbo SIM will cause on your device and don't want to wait serveral days for unlocking, then you now have a better option - WooTechy iSalvor.
iSalvor now has a new function to unlock SIM on iPhone. With it, you can unlock the SIM on your Apple device and switch to another carrier right away without waiting for the express delivery. And you don't need to be a tech-savvy as this software is simply enough for even beginners to use. Moreover, it promises that there won't be any malware or virus during the unlocking process, so your device will be safe till the end.
What's important, you can apply for a refund if the result doesn't meet your needs.
Here is how to unlock your iPhone carrier using WooTechy iSalvor.
Step 1. Launch the WooTechy iSalvor on your computer. Then, choose the Remove iPhone SIM Lock option among the 4 choices.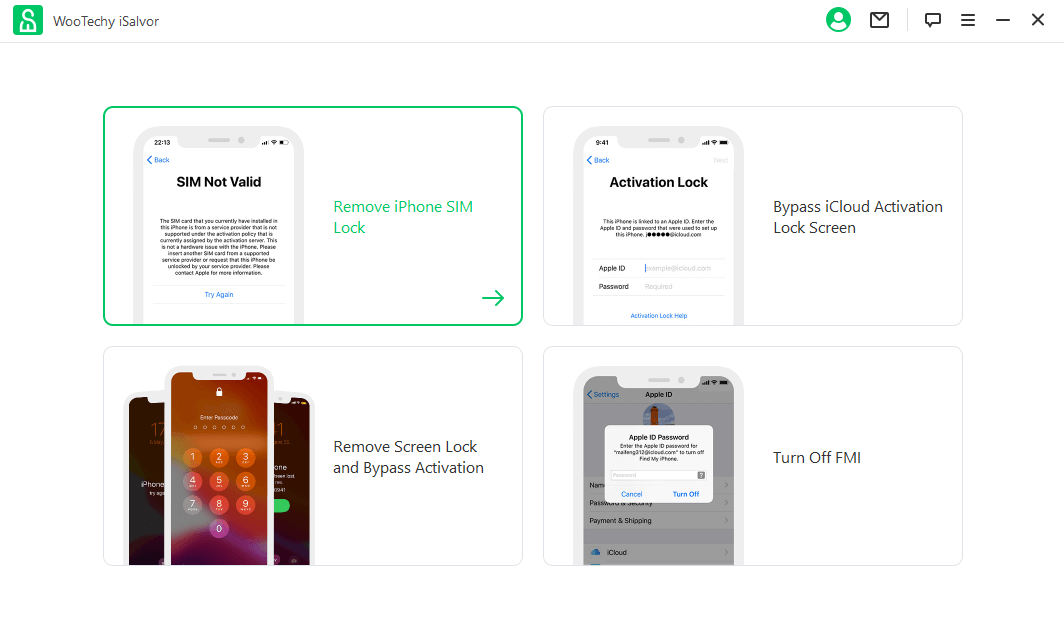 Step 2. Connect iPhone to the computer with a lightning cable. Don't forget to trust it.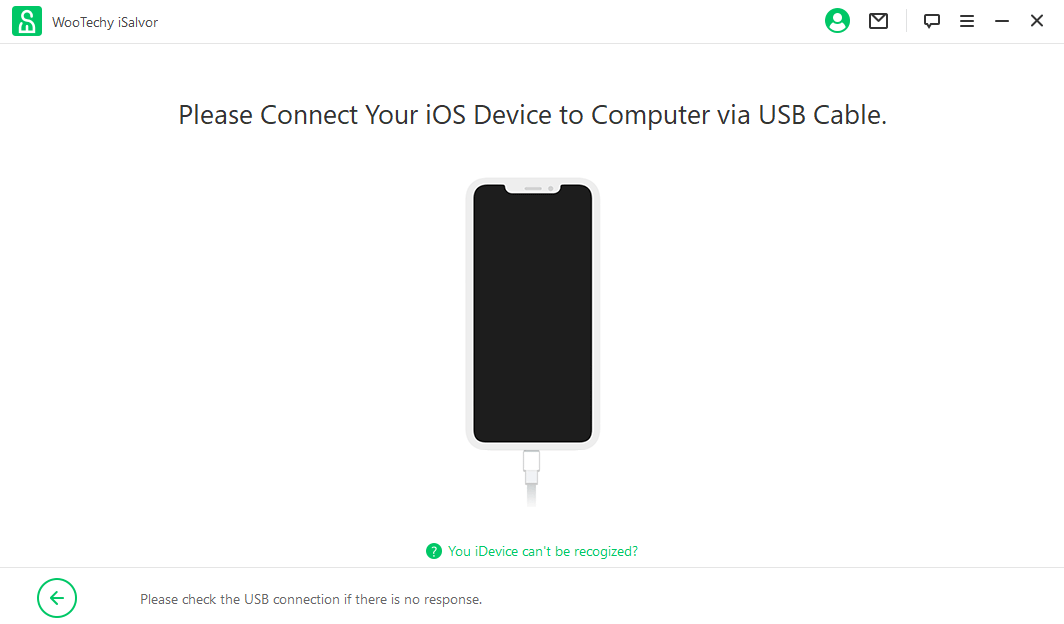 Step 3. A jailbreak of your iPhone is necessary to unlock the carrier. Hit the Jailbreak Tutorial for a step-by-step guide. After everything is OK, click on Next.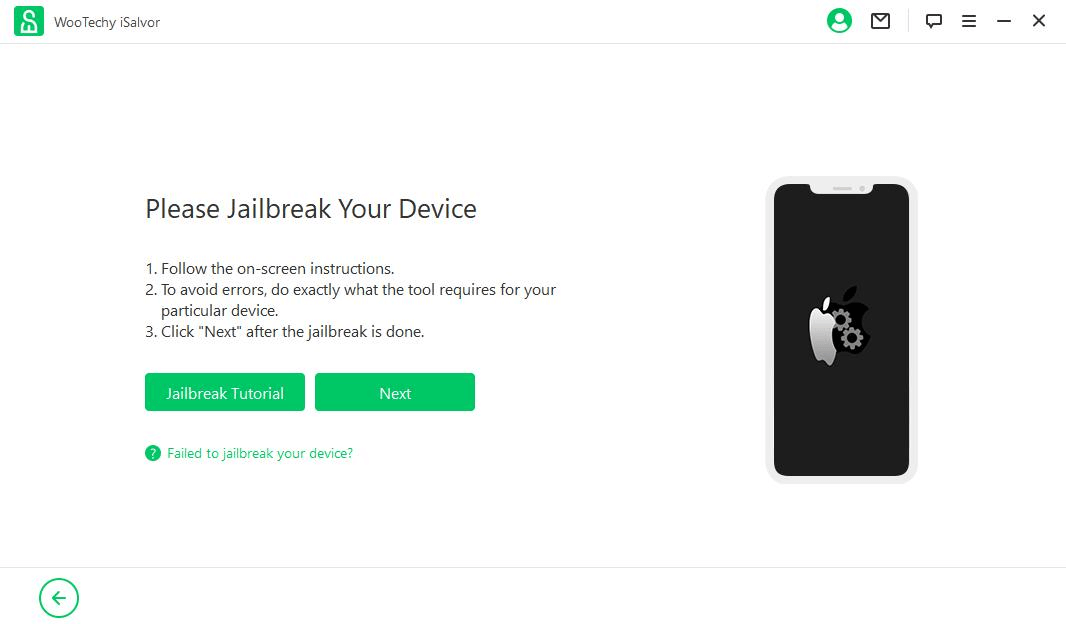 Step 4. Then, you can begin removing the SIM lock on your iPhone by clicking on Start.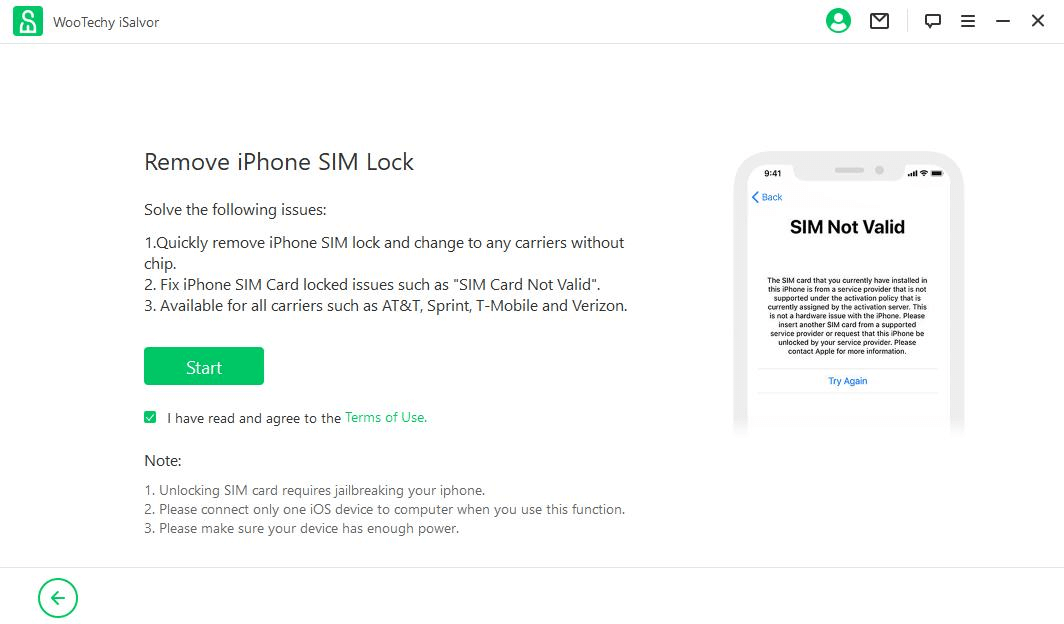 Please wait for several minutes and iSalvor will let you know once it finishes the work.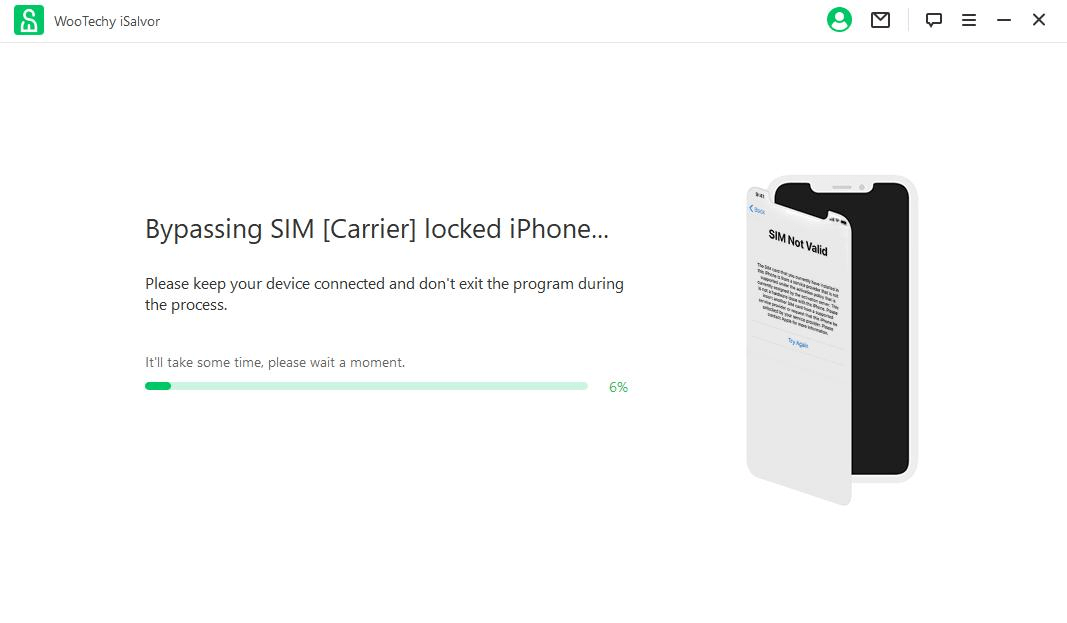 FAQ About Turbo SIM for iPhone
Q

Can I update my iPhone with Turbo SIM?

Once you unlock the device with Turbo SIM, the related settings will be invalid and incompatible with the new iOS system. So if you want to update your iOS, the only way is to purchasing a new Turbo SIM that works with the new iOS system, while the success rate can not be promised and the risks are higher than the first time.
Q

What is the difference between unlocked and factory unlocked iPhones?

The best way to unlock your iPhone from a carrier is through factory unlocking. After the factory unlocking, your device will be unlocked from the certain carrier permanently. And if you only perform a basic unlocking, your device might be locked again once Apple takes an action.
Conclusion
All in all, the use of iPhone Turbo SIM is one way to unlock carrier-locked iPhone devices. However, you must note that it comes with some risks and downsides, as discussed above. In addition, you may need to keep buying a new version of the Turbo SIM for iPhone if you want to keep your device up to date.
Instead, the WooTechy iSalvor is safer, faster, and promises a permanent unlocking. So why not give it a try?