WhatsApp is one of the most widespread messenger apps in the world, and it's worth keeping an eye on. But, the main downside is that it can't alter WhatsApp voice change in any way—which is a real bummer if you need to hide your voice.
You can use voice changers to mask your voice and make it sound like someone else's. They are typically used for people who wish to talk to children or others who may not want their voices to be heard.
In this article, we'll walk you through the stages you need to take to use a WhatsApp voice changer—a tool that ultimately allows you to leave unidentified audio messages.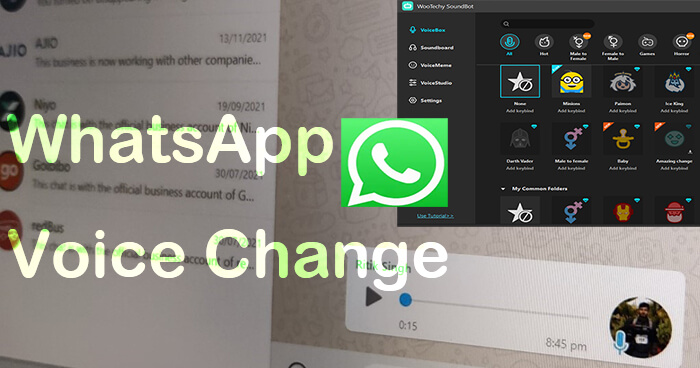 Part 1. WooTechy SoundBot -- The Best for WhatsApp Voice Change on PC
You don't need to go anywhere else for those who want to change their voice on WhatsApp, as we have an application that will help you with that. This app is called WooTechy SoundBot!
SoundBot is useful voice changer tool for many programs and games such as Discord, Zoom, Skype, WhatsApp Web, etc. You can change the voice to make it sound like someone else with a blink of an eye. It includes all the fancy features like voice changer recorder, sound effects and filters.
SoundBot – Best WhatsApp Web Voice Changer
75.000.000+
Downloads
With 125+ voice filters, it can change your voice on WhatsApp from male to female or vice versa, Astronaut, Santa Claus and more.

Has 400+ sound effects and 200+ voice memes including celebrity ranging from Trump to Harry Porter to double up the fun for WhatsApp voice changing on call.

The voice changer for WhatsApp call can be used for entertaining prank, live video, real-time communication, and the like.

Ensuring high voice-changing quality, it also allows you to assign keybinds to use the sounds more easily.
With Soundbot, you'll find it easier to enjoy Whatsapp calling and audio messages with friends. It's fun to mess around with it and see what audio works best for you. SoundBot has a simple interface, and you can also customize your own audio effects.
How to Change Voice o WhatsApp Web:
Step 1: Download and Install SoundBot
The WooTechy SoundBot app is easy to install. Download and install it on your computer. Then open it to set up your mic and headphone.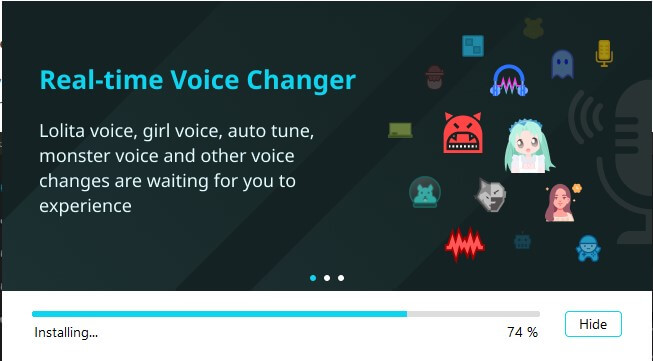 Step 2: Choose Input and Output devices
For the voice changing to work effectively, you must select the input and output devices. Ensure the output device is set to your Headphone and the input device is set to your Microphone.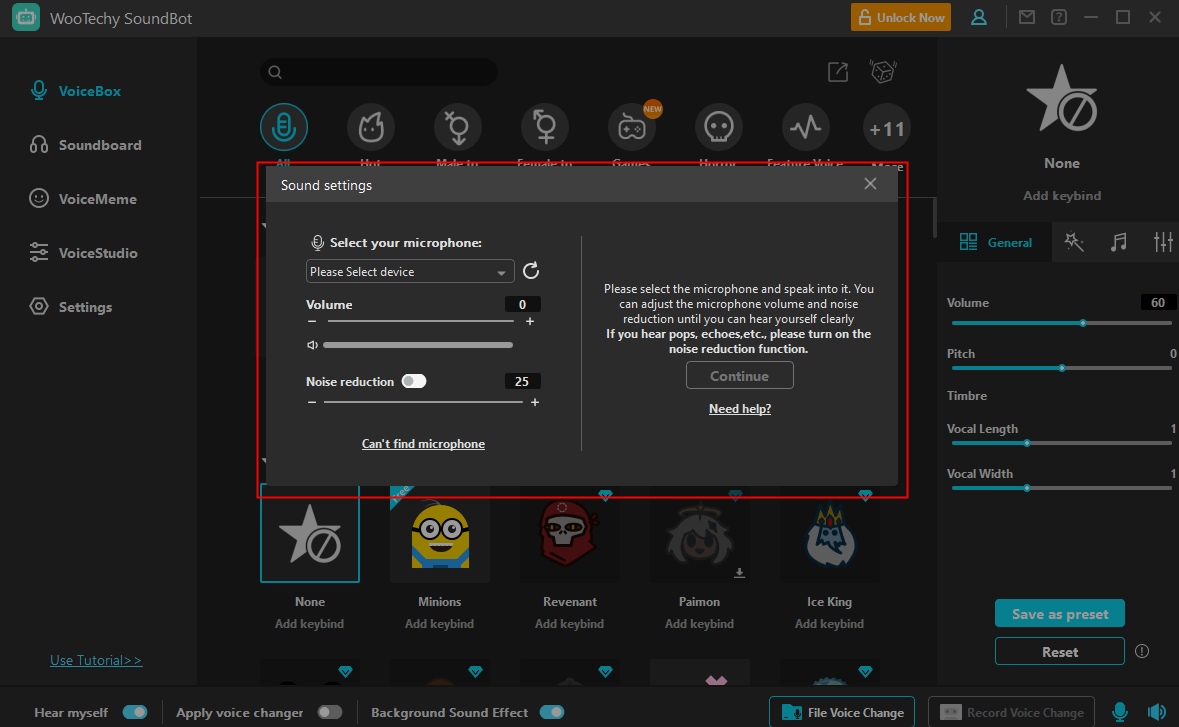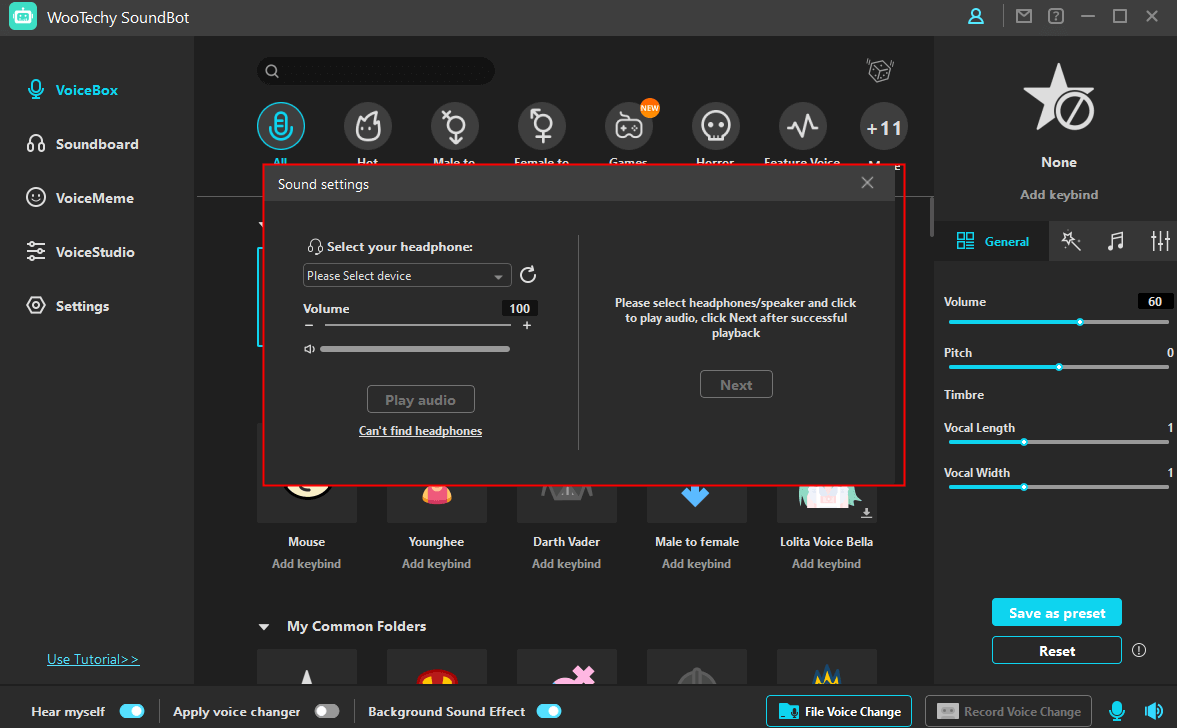 Step 3: Change Your Voice on WhatsApp
Go to the menu on the left of SoundBot interface. Click VoiceBox and choose any voice you like. Then toggle on Apple voice changer button at the bottom and make sure the program in running in the background.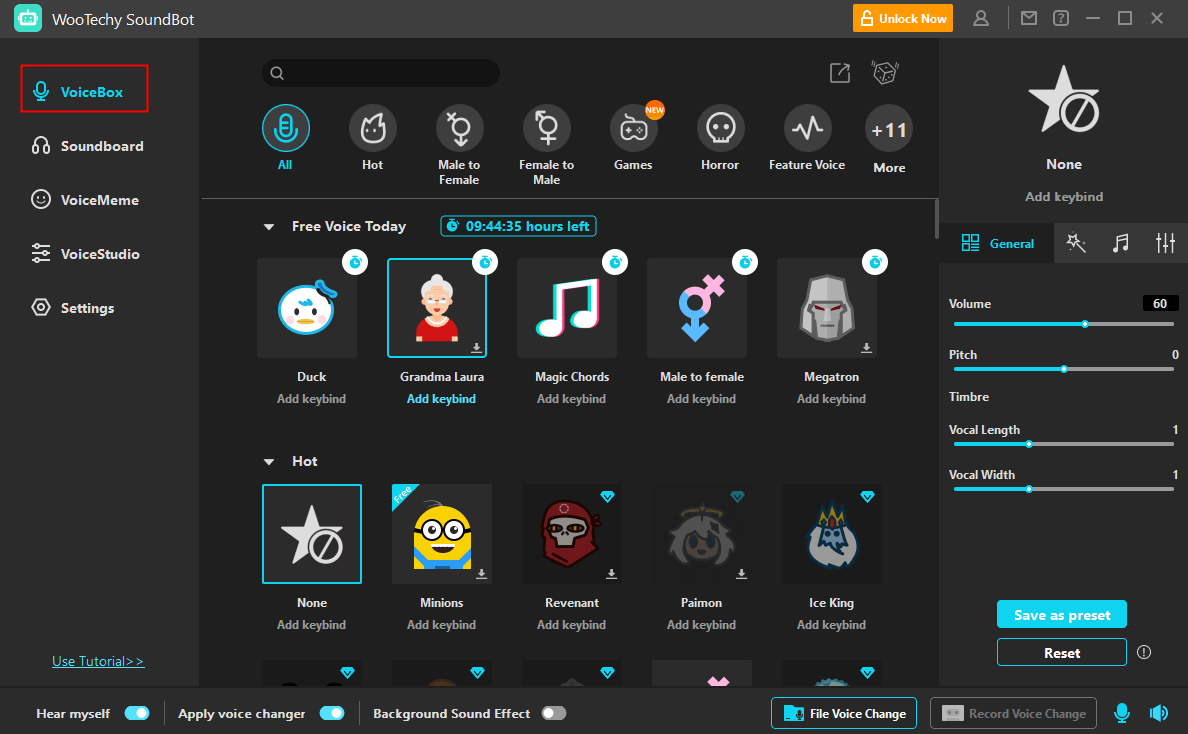 Go to your computer's Sound settings and make sure the Input is set to Voice Changer Virtual Audio Device. The open the WhatsApp Web and send audio text to your friends. Your voice will be altered in real-time to the voice-changing filter selected previously.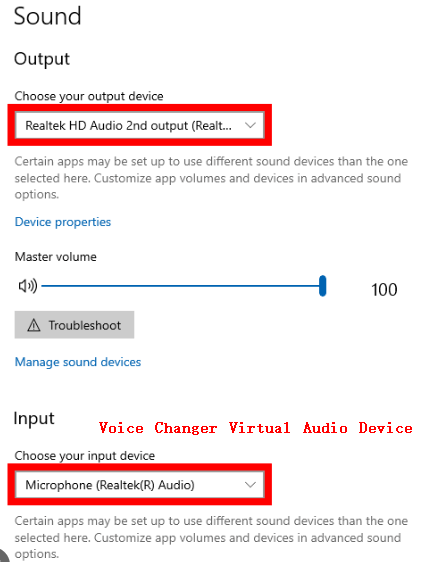 Part 2. The Voice Changer for WhatsApp Call on Mobile Phones
Most users are using mobile devices to use the WhatsApp application, so you may find SoundBot alternatives that'll work effectively on your mobile devices. Well, actually there are almost no mobile voice changer can change your Voice on WhatsApp, and the Voice Changer app, Voice Changer Plus, Prank Call Voice Changer, Narrator's Voice and such mobile apps introduced in other articles can't achieve WhatsApp voice changer on your smartphone like Apple, Huawei, etc.
But, if you have an Infinix device, then you are in luck! With Infinix's latest XOS version, you can change the other person's voice. No matter what the gender of the other person is. You can change the voice by using the following steps.
Go to Settings and scroll down and tap Special function.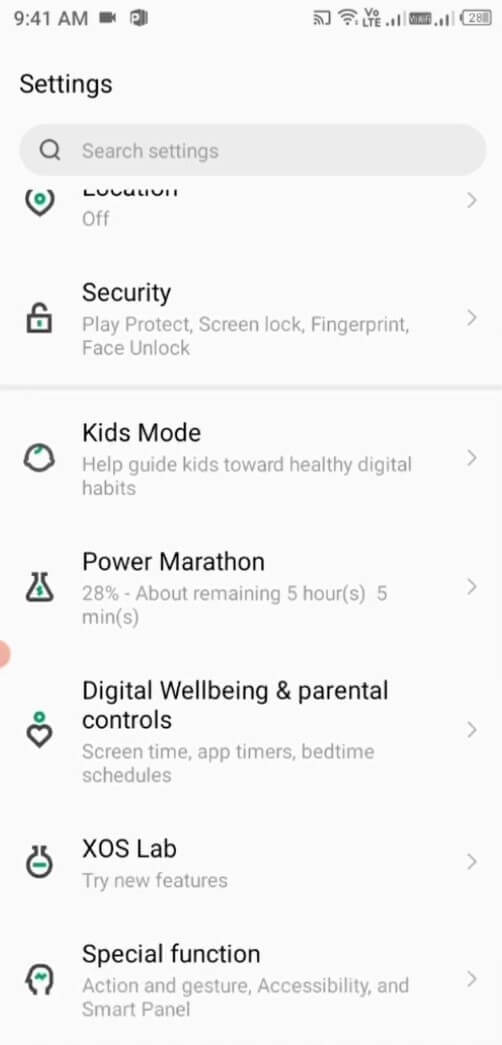 Then click the first option Social Turbo.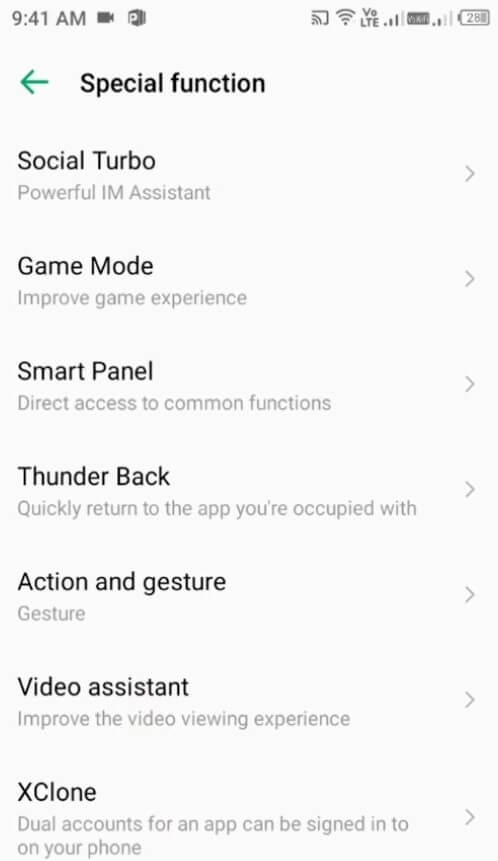 You'll find multiple social features, select Voice Changer.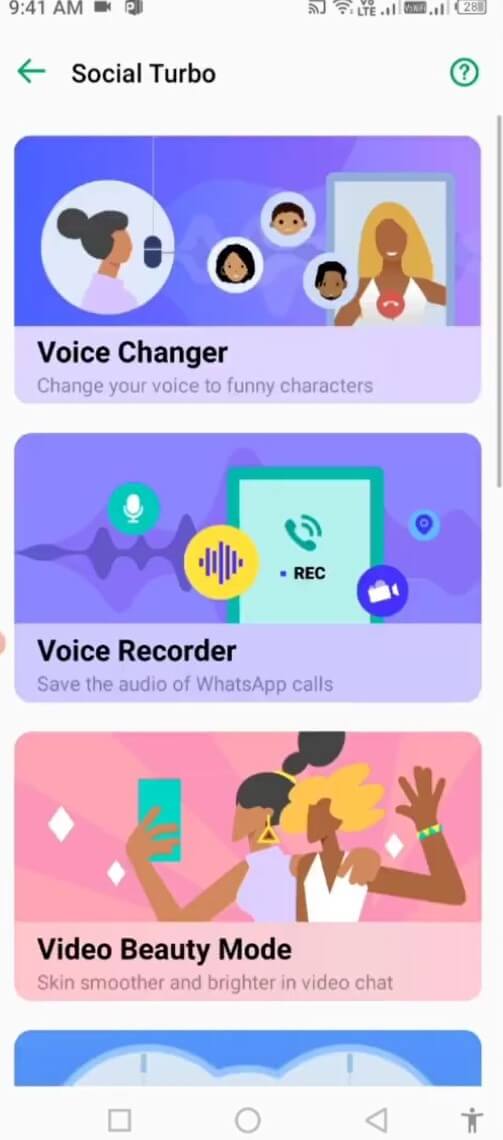 After selecting the voice changer option, enable it by tapping on the gray button. You can see the message below saying that it supports WhatsApp voice and video call.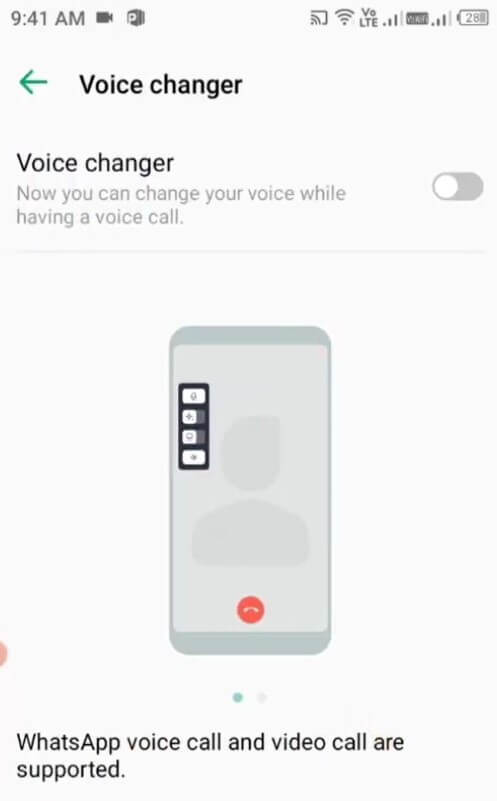 Once the voice changer is enabled, go to WhatsApp and make a call. You can see an icon on the left side of the screen. Tap it and choose any voice option to change the voice in real-time during the call.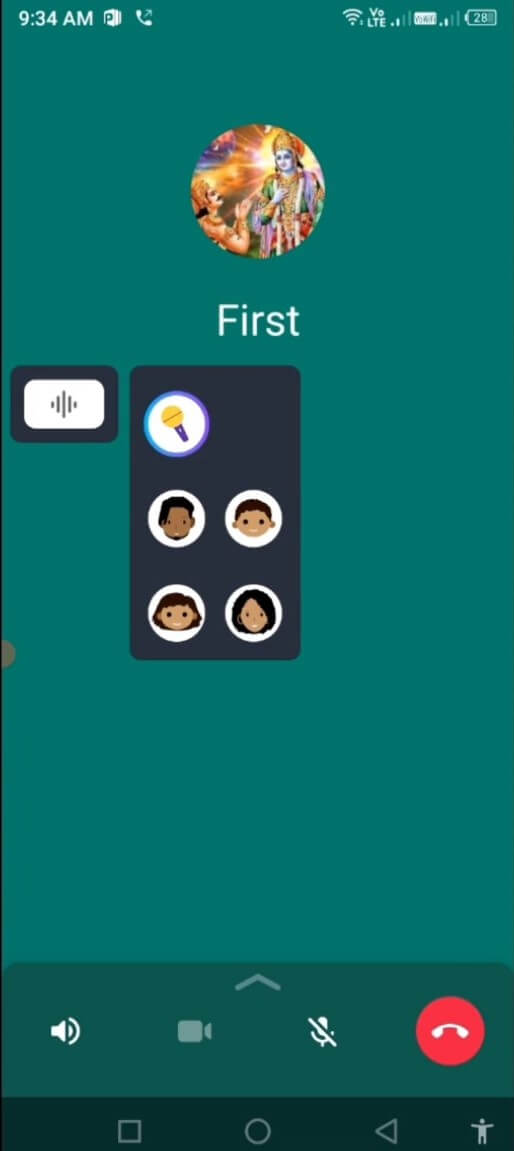 Conclusion
In this day and age, we have an incredible number of options when it comes to whatsApp voice change applications. We're here to help you choose voice changers for WhatsApp. This article includes different types of voice changer for Whatsapp Call or audio messages available and highlights their features.
To change your voice on WhatsApp Web, you are suggested to use WooTechy SoundBot Just download it and have a try. You'll be surprise of it.