Activation locks can be a major bottle neck if you have just acquired a second-hand device. Bypassing this lock is often the urgent need and several third-party tools are available to achieve this. We have made it a duty to review a good number of these tools, providing you with all the details you need to have at your fingertips before making a choice. This is so that you do not end up using a tool that would compound the problem with your device.
In this piece, the tool that will be reviewed is 3uTools. Meanwhile, an alternative will also be introduced for you to make a better decision.
Full Review of 3uTools for iCloud Bypass
1. What Is 3uTools
3uTools is the multi-function software made for iOS users to manage their data, set various custom utilities on their device and also jailbreak the device. The most popular function provided by 3uTools is the jailbreak and flashing, which can also be employed to bypass the activation lock on iOS devices.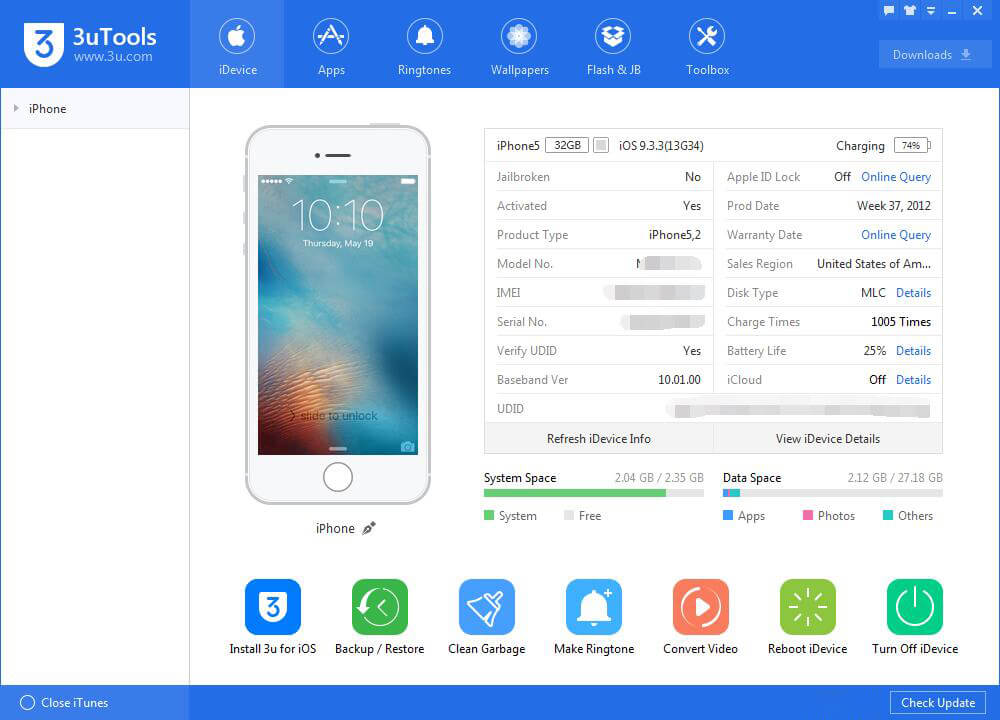 2. Is 3uTools Safe to Bypass iCloud Activation Lock
The 3uTools is generally considered to be safe for use for the common functions. However, you might need to take extra precautions by installing an anti-virus software if you intend to use this tool for jailbreaking or flashing.
3. Does 3uTools Really Work to Bypass iCloud Activation Lock
The reality is that 3uTools is not designed for such function and thus it cannot directly help you bypass the iCloud lock. However, the tool is popular for jailbreaking devices, which can help disable the iCloud lock. In a word, it doesn't have any direct method or steps to bypass the iCloud lock but the jailbreak function provided can help achieve this goal.
4. How to Use 3uTools for iCloud Bypass
As earlier mentioned, 3uTools cannot be directly used to bypass the iCloud activation lock, but you can do it by jailbreaking the device. Here is how to do it.
Step 1 Download and install 3uTools on your PC.
Step 2 Put your device into the recovery mode, after which you should connect the device to the PC using a suitable lightning cable.
Step 3 On the 3uTools interface, your device would be detected. Choose Flash and JB > Easy Flash.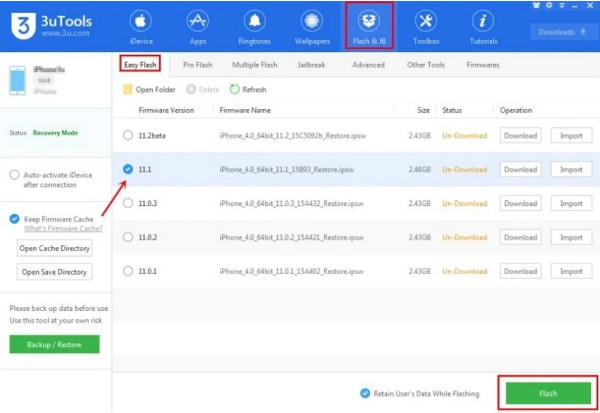 Step 4 A number of firmware files specific for your device will appear, choose the most recent and stable version to download. Remember to not choose a beta version.
Step 5 After the download, click Flash at the bottom. After a few moments your device will be jailbroken and you can follow some steps to disable the iCloud activation lock.
5. Pros and Cons of 3uTools for iCloud Bypass
Pros
Besides jailbreaking iPhone, it is also a great tool for general management of the iOS device.

Easy to use because of the user-friendly interface.

The software is entirely free.
Cons
You cannot directly bypass the iCloud lock with this tool, instead, the function is just disabled after flashing the device.

Your device data will completely erased and there are only several functions available after the flash.

The success rate is much lower compared to other professional unlocking tools.

Not compatible with many iPhone models and iOS versions.
The Best Alternative to 3uTools for iCloud Bypass - WooTechy iSalvor
The use of 3uTools to bypass the activation lock is tedious and can not promise a high success rate. If you want to bypass the iCloud activation lock on iPhone or iPad, a more adequate alternative is the WooTechy iSalvor. WooTechy iSalvor is an all-in-one tool designed to efficiently bypass iCloud activation lock on your device in a secure manner. Here are some outstanding features of WooTechy iSalvor:
Key Features of WooTechy iSalvor
It is Hassle- free and time-saving to bypass the activation lock on your device.

High compatibility with a wide range of iOS versions and iOS models.

The highest success rate among all the competitors.

Risk- free operation with no virus or malware infiltration.

30-day money back policy to apply for if you are not satisfied with the result.
How to use WooTechy iSalvor to bypass activation lock
Install and launch WooTechy iSalvor on your PC. Choose the Bypass iCloud Activation Lock Screen option..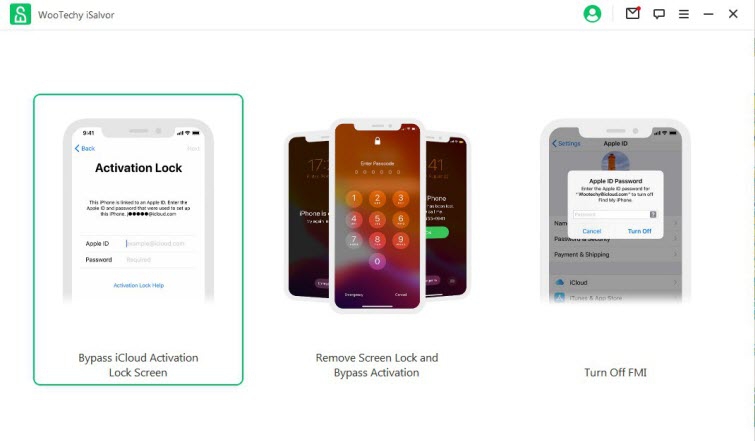 Connect your device to your computer with an original lightning cable. If the device is failed to be recognized, click Your iDevice can't be recognized for troubleshooting.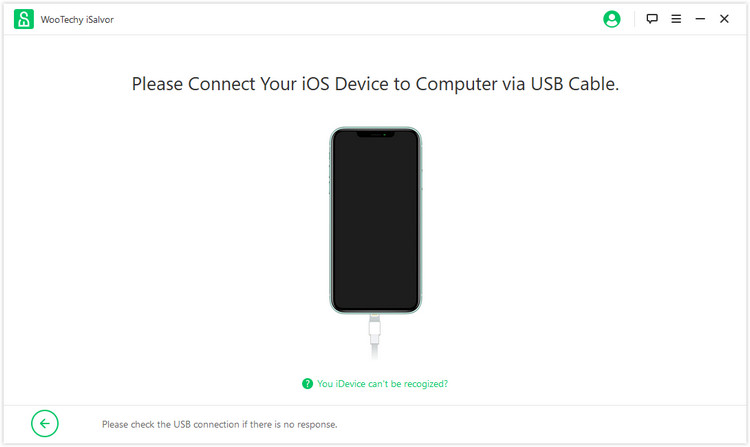 A jailbreak of your device is required to proceed with the bypass. Follow the provided guide to jailbreak the device.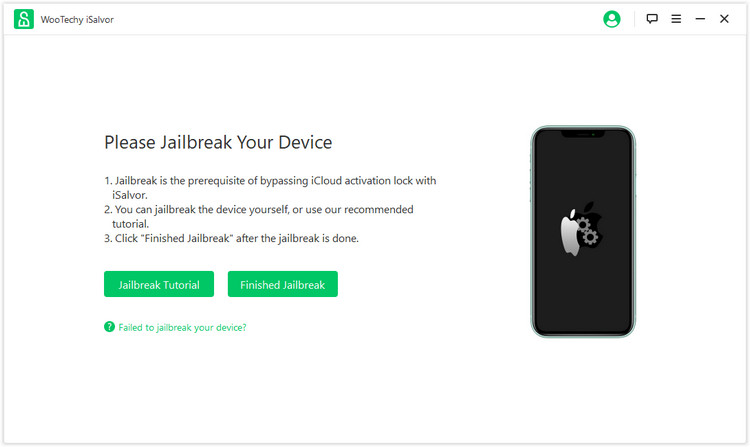 WooTechy iSalvor will display the device information. Ensure the details are accurate before continuing the bypass. Now click the Start Bypass and wait for a few minutes for the bypass to be completed successfully.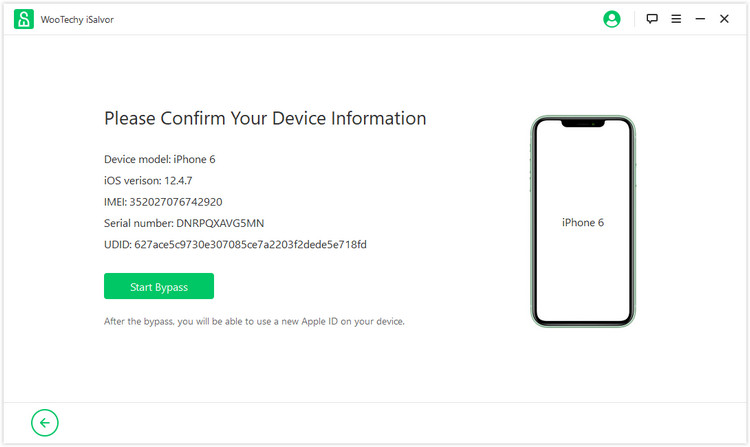 Conclusion
That's all for the review of 3uTools for iCloud bypass. In a word, to bypass activation lock, go for a trustworthy and reliable tool such WooTechy iSalvor. This amazing tool is designed to make the bypass process as smooth as possible. With WooTechy iSalvor, you do not need any tech knowledge as you can just make simple clicks to get in your device in no time. Just download and give it a try!