The apps you use in your daily routine store bits of information to speed up your experience using them. Over time, a fair chunk of your Android's storage might get filled with these temporary data files, known as cache files, and you need to delete them when there is not enough space left on the phone. However, there are instances when you accidentally deleted useful data along with these files
Looking for a way to recover lost data without a backup is often a sturdy process and may require a lot of effort and time. Well, if you have lost cache files, and are unable to find perfect solution, then you just landed on the right place. In this guide, we will share some of the best techniques to recover cache files on Android device.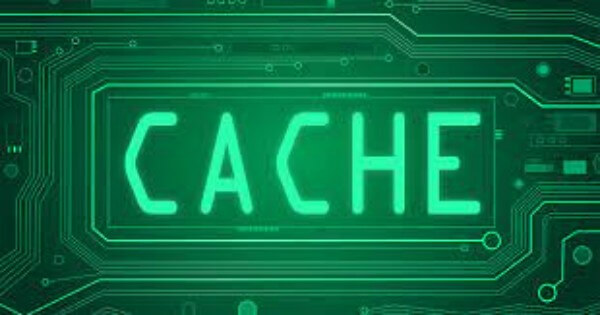 Part 1. FAQs about Recovering Cache Files on Android
Before discussing in detail about how to recover deleted cache files on Android phone, let's have a look at specific queries that different users have about this topic.
 1. What are Cache Files on Android?
Cache data gets stored on your Android device when you open a website or app for the first time. It is usually composed of files, scripts, images, and other multimedia so that when you reopen the same app, your device can quickly load that data. Cache files greatly help apps and other programs to load faster, and without such data, your device would need to reload common elements again and again, which is certainly not efficient.
Other than apps, browsers like Chrome and Firefox, streaming platforms like YouTube and Spotify, also save related information as cache files to offer a faster browsing experience.
2. What Happens If Cache is Deleted?
By deleting cache files, you will be able to clear some space on your device. But as we have said in the last question, these files are used for optimal performance, and the data you have cleared can affect some elements of the app and makes it load slower than before. It can cause things to get sluggish as it needs to reload everything on the particular app or website.
3. Can Cache be Recovered?
Yes, depending on the nature of the files, how thoroughly you deleted them, and a few recovery options can actually work to recover your lost cached data on Android.
Part 2. Recover Cache Files on Android from File Manager
The first option to recover cache files on Android is pretty simple and can be done from the File Manager of your device. If the cache files are still saved in the internal storage or on the SD card, then you can use this method to recover them from the File Manager app. You simply need to find where the cache files are saved and change the extension of these files.
The following are the detailed steps to recover cache files on Android from File Manager:
Step 1. First of all, go to the My Files or Storage section on your Android device. 
Step 2. Next, head over to the Android folder and hit the folder named as Data. In the Data folder, go to the folder named com.sec...gallery3d.
Step 3. Here, you will see a Cache folder; simply open it and you can see some thumbnails of the deleted cache files.
Step 4. Now, you will need to change the extension of these files. For instance, you can change the extensions to .jpg, .png, .jpeg, etc. in the case of cache image files.
Step 5. Once you have changed the extension of the files, you can get your cache files back in the corresponding app.
Part 3. Recover Deleted Cache Files on Android Phone
It's always easy to retrieve files that are still present somewhere or backed up before the deletion. The problem gets worse when they are not backed up or you have no clue about the deleted cache files on your device. That's where the Android data recovery tool comes into play.
WooTechy iSeeker for Android is an all-in-one recovery solution for your Android devices that can be helpful in recovering your erased or lost files and data. No matter how you have lost your cache data, this powerful tool is designed to support the recovery of lost data in practically any situation that one can think of. It's highly intuitive and clean user-interface makes recovering your cache data as simple as possible. Moreover, ultra-fast processing speed and one-click operation are also offered, making it the ultimate Android recovery software.
Key features of WooTechy iSeeker for Android
75.000.000+
Downloads
Supports recovery of 11+ data types, including messages, photos, videos, and much more

Recovers lost cache files without backup and without rooting your phone.

Provides free scan and previews for every user.

Compatible with 6000+ Android devices and the newest Android 13 system.

Comes with 4 dedicated modes for efficient data recovery
How to recover deleted cache files using WooTechy iSeeker for Android?
To know more about how to recover deleted cache files on Android through WooTechy iSeeker for Android, follow the step-by-step guide presented below:
Step 1. Connect Your Device to the PC 
After you have downloaded and installed WooTechy iSeeker for Android on your computer, launch the program and select the Recover Phone Data mode from the main interface. Then connect your Android device to the computer using a USB cable.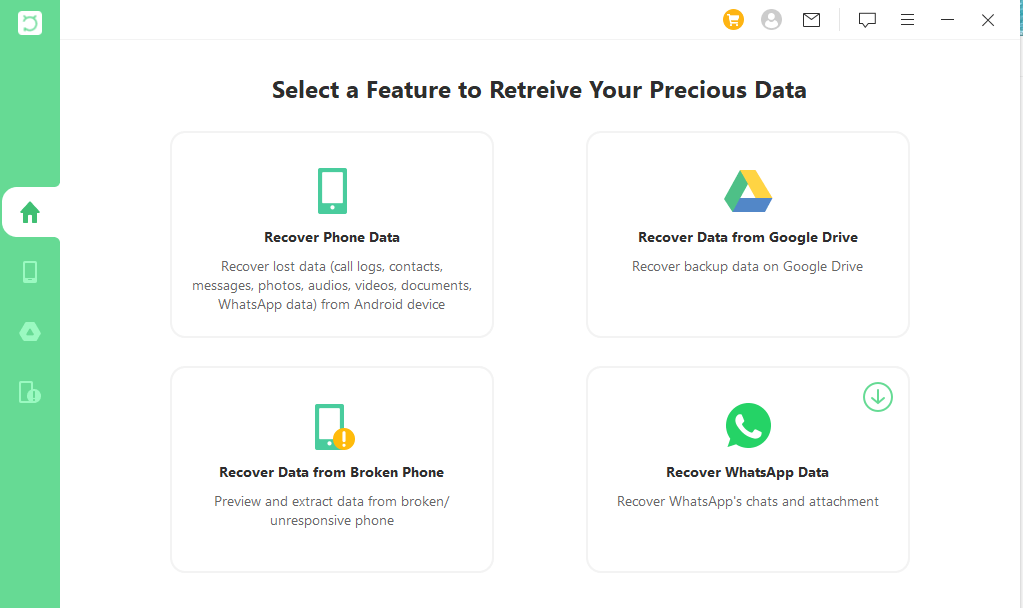 Step 2. Select the Required Scan Mode 
Then, click the Start button and the software will allow you to select the suitable method to scan your Android device. If you didn't find your lost cache files on the first go, we recommend you to perform a Full Scan of your device.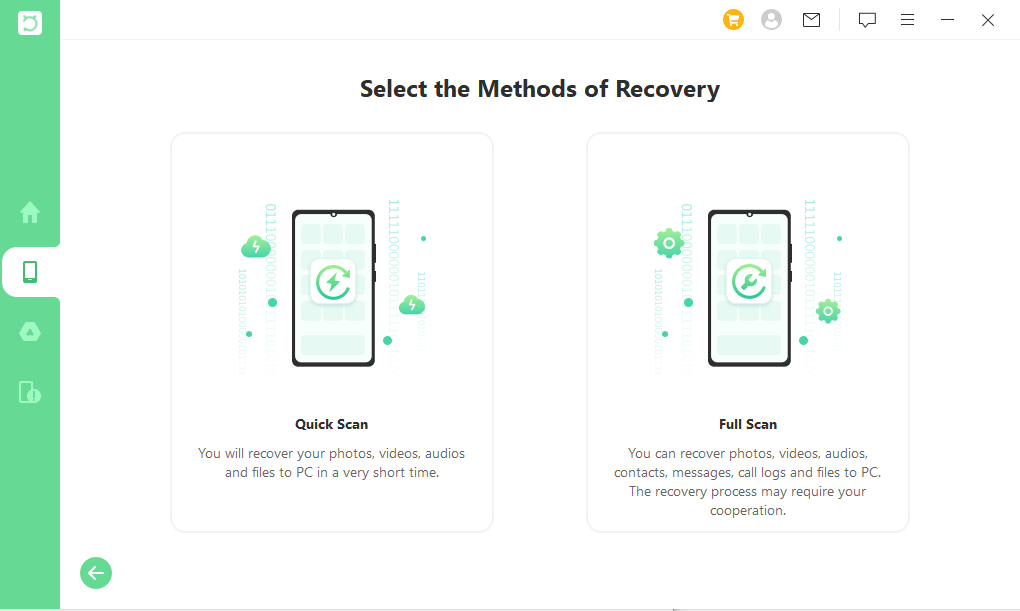 Step 3. Preview and Recover Lost Cache Files 
When the scanning process gets completed, you will be provided with a list of all deleted files on your Android device. You can preview, select the cache files you want to recover, and click on the Recover tab. In the last, select your desired file format and set the destination location to restore the files, and then, hit the Recover button once again.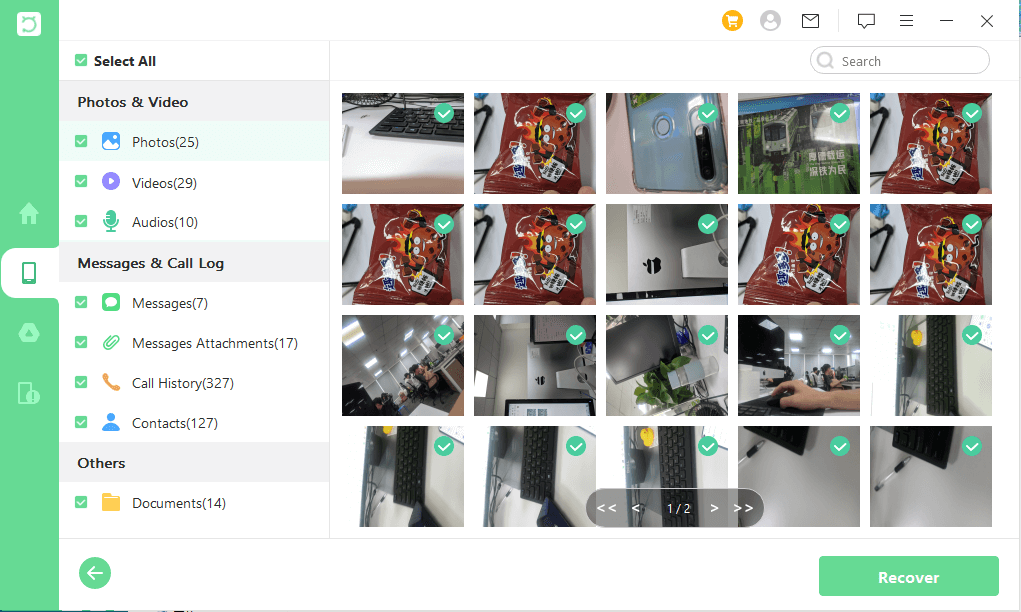 The Final Verdict
Accidentally deleting your cache files can turn into an annoying experience. From this article, you came to know about what cache data actually is and why you should keep it to increase the efficiency of your device. Also, we have provided you with ways on how to recover cache files on Android.
The best solution available is undoubtedly in the form of WooTechy iSeeker for Android. It provides the easiest way to recover cache files on Android devices. You can download this amazing tool on your computer today and start scanning lost data for free now!