There is no denying that you can accidentally delete any type of file from your device. However, what can you do when you want to recover deleted voicemail Google Pixel? Before you get discouraged, you should know that there are some methods that you can use. In this article, we will go through the three most effective ways to get back your deleted voicemail on your Google mobile device.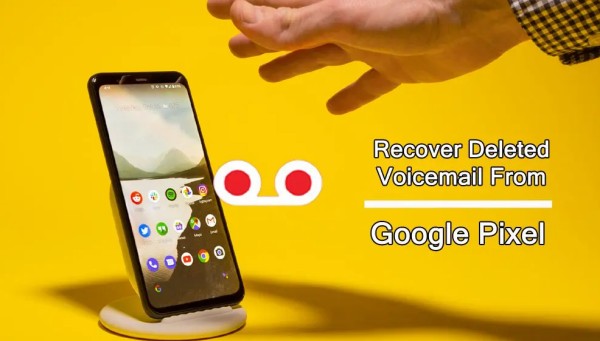 Part 1. Recover Deleted Voicemail on Google Pixel from Voicemail App
Whenever you accidentally tap the delete button on any file that you didn't want to lose, you should first check the recently deleted files folder. While it is nowadays well-known that you can retrieve deleted photos and videos from the trash folder on your device's gallery app, most people don't know that you can do the same for your voicemail. However, it is possible to complete this task through the voicemail app very quickly and easily.
If you want to recover deleted voicemail on Google Pixel 3 with this method, you will have to follow these easy steps:
First, find the Voicemail app on your Google Pixel's screen and tap on the icon to launch it.
Then, locate and tap on the Deleted Voicemail folder. This will bring you a list of all the voicemail files that you have deleted.
If the file you have lost is on this list, you simply need to long-tap it so that you can see the available options.
From the available options, choose either Contextual Menu or Add a Checkmark to Voicemail.
Finally, tap the Save option that will appear in order to get back your voicemail.
Part 2. Recover Deleted Voicemail on Google Pixel from Phone App
In most cases, there are multiple methods that can solve your issues effectively. If the voicemail app method doesn't work, you can try to find your files through the phone app. There are many users that have found that this method is very effective, and so, you can also try it to retrieve deleted voicemail Google Pixel. This is yet another fairly easy method that you can complete in just a couple of minutes. However, there is no guarantee that your lost voicemail will be in that trash folder.
If you want to try to recover deleted voicemail on Google Pixel through the phone app, you must try these steps:
The first step is to find and tap on the Phone app on your mobile phone.
The app has several folders where all of your files are stored. Find the folder named Voicemail and tap on it.
In this folder, you will find another one called Deleted messages. Once you tap on it, you will find a list of every voicemail you have deleted.
Browse all of your deleted files to spot the one that you are looking for. When you find it, tap on it.
From all the available options, tap the Undelete button. This will restore your voicemail to its original file location.
Part 3. Recover Deleted Voicemail on Google Pixel Using iSeeker
Both of the above methods can help you find deleted voicemail on Google Pixel 3. However, the truth is that they will not work if you have permanently deleted these files. In this case, you can try this effective method that is ideal for any occasion as it can retrieve even your permanently deleted files.
In more detail, you will use WooTechy iSeeker for Android, which is a data recovery software. Not only it will find your lost voicemail, but it can also recover more than 11 different file types, like photos, videos, calls and so on.
The great thing about it is that it is a very simple tool. You will be able to complete the process, regardless of your familiarity with the app. Apart from this, iSeeker has some additional features that will make your life easier.
Key Features of iSeeker Android
100.000+
Downloads
It can recover lost data on Android phone without backup and rooting.

It supports over 6000 Android phones/tablets, and works well on the newest Android 13 system.

It allows you to preview the lost data before recovery and provides selective recovery.

It provides a free trial for users to scan and preview lost data.

It can recover lost data from device storage, Google Drive and broken phone.
The steps to recover deleted voicemail Google Pixel using the WooTechy iSeeker for Android app are the following:
Download the WooTechy iSeeker for Android app from the official website. When you finish its installation, launch it and select Recover Phone Data from the home screen. Then, use a USB cable to connect your Pixel phone to your computer. Click the Start button to begin the process.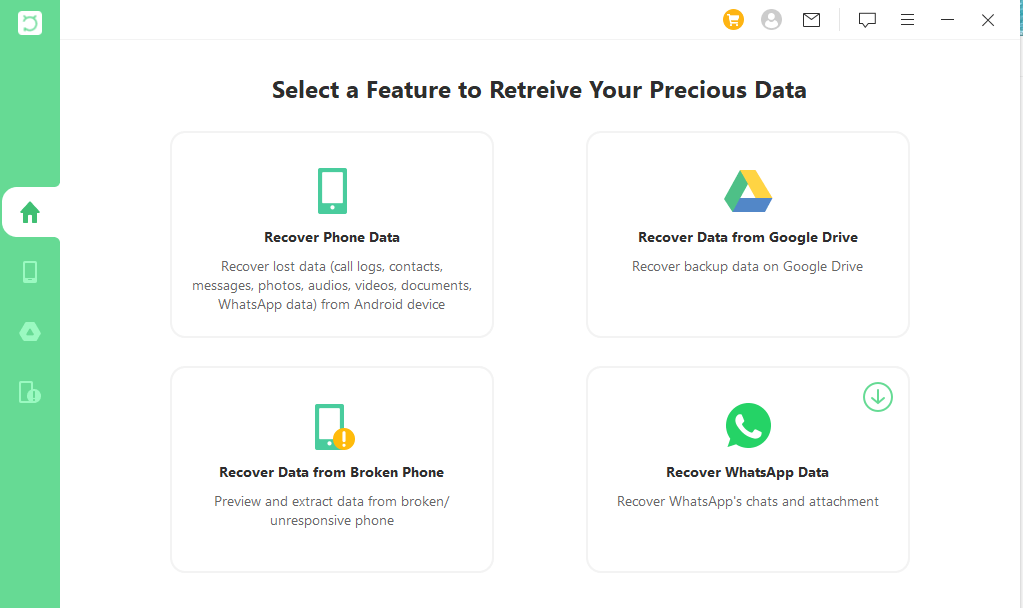 Before iSeeker moves forward, you must choose which scan you would like. At the moment, you can either select a Quick or a Full Scan. For most cases, the Quick Scan will retrieve the files you are looking for. However, a Full Scan will be much deeper.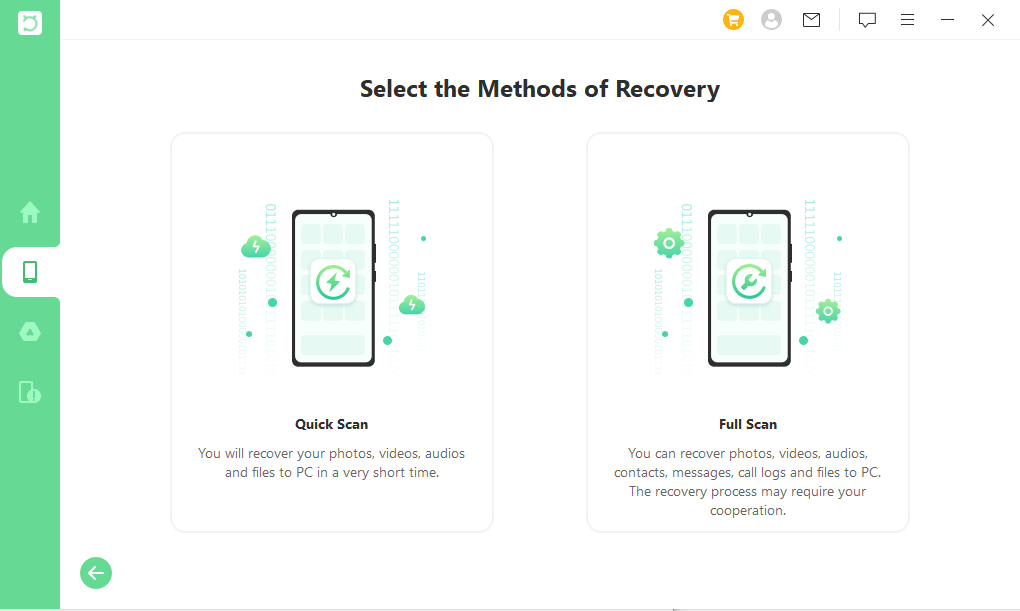 Wait for a few minutes until the scan is completed. When it's over, you will get a list of the files that that app was able to find. The good thing is that you can preview the files so that you can select only the ones you wanted. Select all the voicemails you wish to get back and click the Recover button.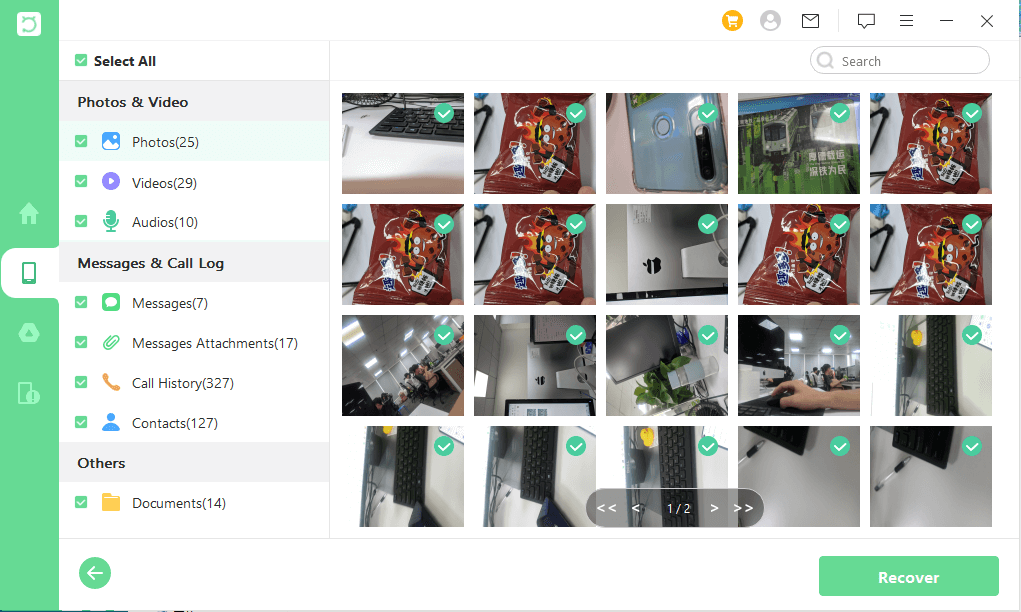 The Bottom Line
All of these methods can recover deleted voicemail on Google Pixel very effectively. However, when you have permanently deleted your data though, only WooTechy iSeeker for Android can find them. Download it today and enjoy the free trial to discover its full potential.