Tinder is a popular online dating app for singles to find their match with the same interests. Tinder typically tracks the user's phone location and shows people from 1 mile to 100 miles around your local community. Hence, if you want to know people from other areas, you must change your location.
You can change your location on Tinder easily if you are subscribed to one of any membership plans, Tinder Plus, Gold, or Platinum. Tinder passport is a premium feature; you can change your location anywhere in the world. If you don't want to buy its premium plans due to cost, there is another way for changing your location on Tinder.
Part 1. How To Change Location on Tinder Through Tinder Passport
it applies to all Android phones, iPhones, iPad & iPod Touch
If you are a premium user of Tinder and subscribed to its Tinder Plus, Tinder Gold, or Tinder Platinum subscription plan. It is easy to change your location because these subscriptions offer the Tinder passport feature. You can change your location to any desired place in the world.
If you are not subscribed to Tinder premium plans, then
Open the Tinder app settings.

Now upgrade your plan from free to a premium user by selecting one plan from Tinder Plus, Tinder gold, or Tinder Platinum.
Once you subscribe successfully, follow the steps to change your location on Tinder.
Open the Tinder app on iPhone or Android phone.

Click on the profile, then tap on the settings.

To change your location on iOS devices, select "Location," & on Android, select "Swiping in."

Tap and add a new desired location.
That's all you can find more matches having the same interests from new places.
Part 2. How To Change Tinder Location via Location Changer App
For iOS Devices
Using Tinder Passport is only convenient for changing location on Tinder. Sometimes you look for an app for all location-based apps like Maps, Twitter, Facebook, WhatsApp, Snapchat, and Bumble. Still, if you need a location changer app for playing Pokémon GO, do not miss the mock location app, iMoveGo.
iMoveGo is a desktop-based app that changes your location on your iPhone or iPad. It allows you to change your site and virtually move from one spot to another. You can download and install iMoveGo on your computer.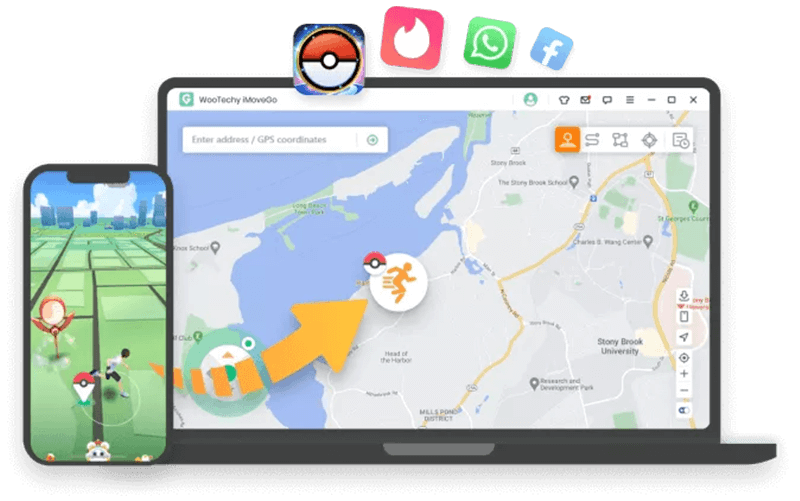 Step 1 Run the iMoveGo on your computer, and connect your iPhone to the computer. Before connecting your iOS device, close all location-based apps running in the background. Click on the "I am aware of the disclaimer" and click on "get started."
Step 2 Unlock your device and trust the connection. If trust the connection, don't appear on your phone; try reconnecting it. If the device is not loaded after trusting the connection, try reconnecting it.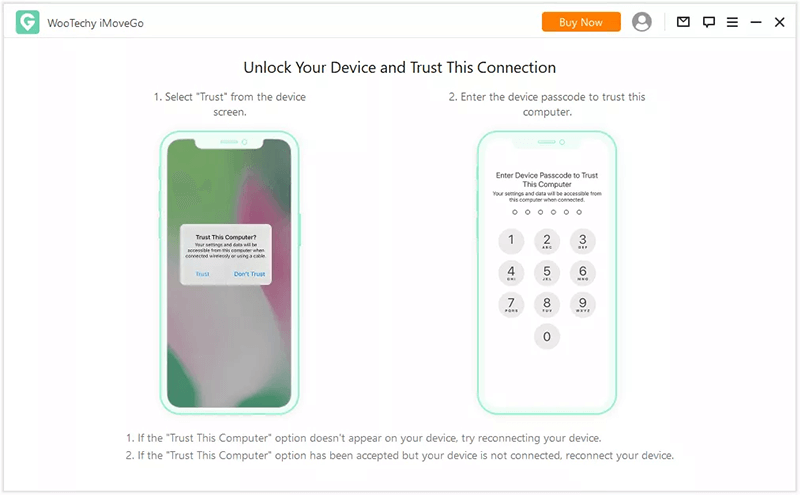 Step 3 Once loading is completed, it will show you a green tick with a connected message on the screen.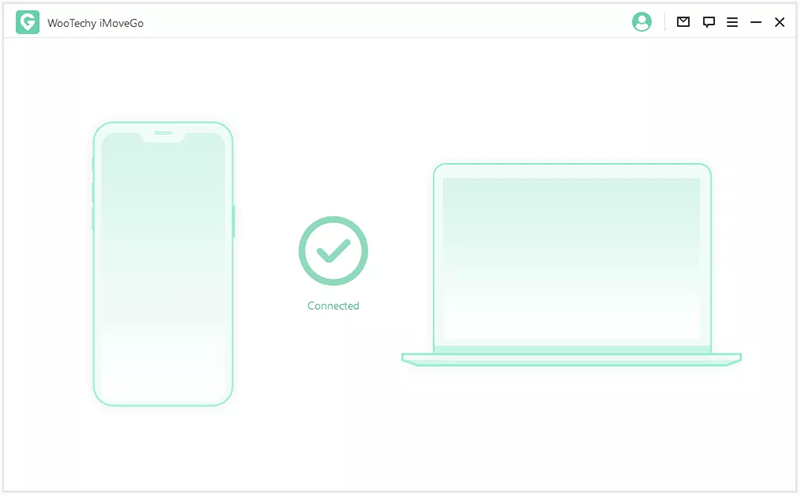 Step 4 A map will appear on the next screen. Choose the "Teleport mode" and enter the location in the search bar. You can pick a spot from where you want to start. Usually, your default location is your computer IP address.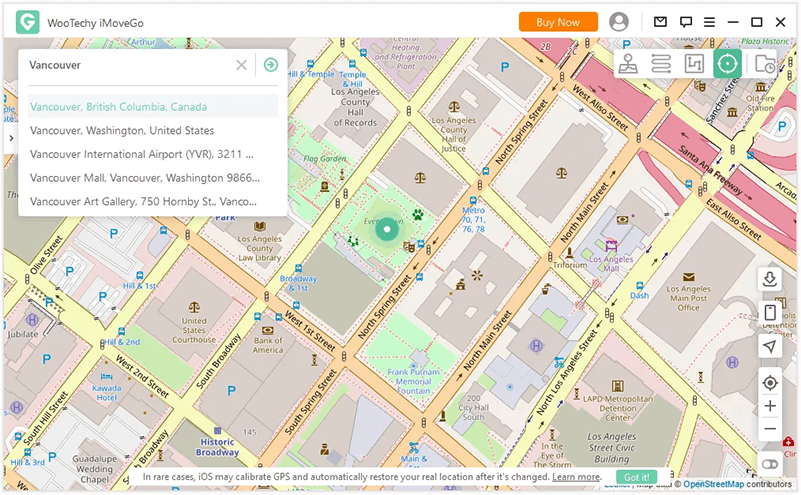 Step 5 In this step, plan your route by choosing the destination anywhere worldwide. You can start moving option and click on the "move" button.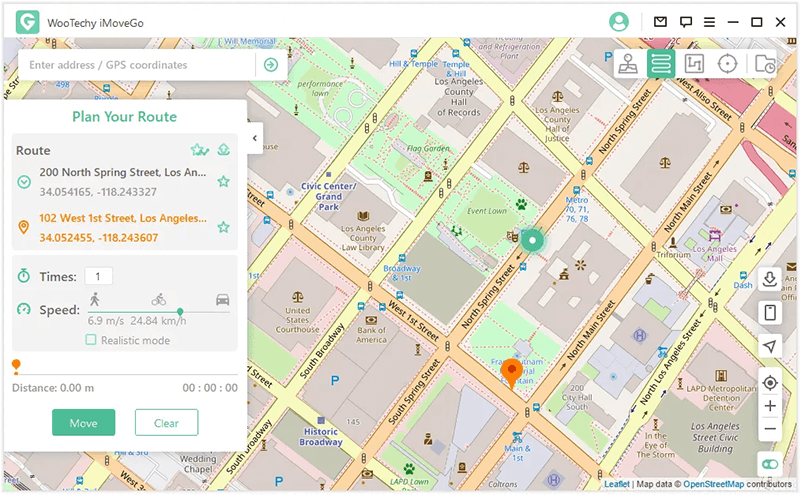 Step 6 It shows a message "Completed" when your location is changed. After that, to check new location open any location-based app on your iPhone.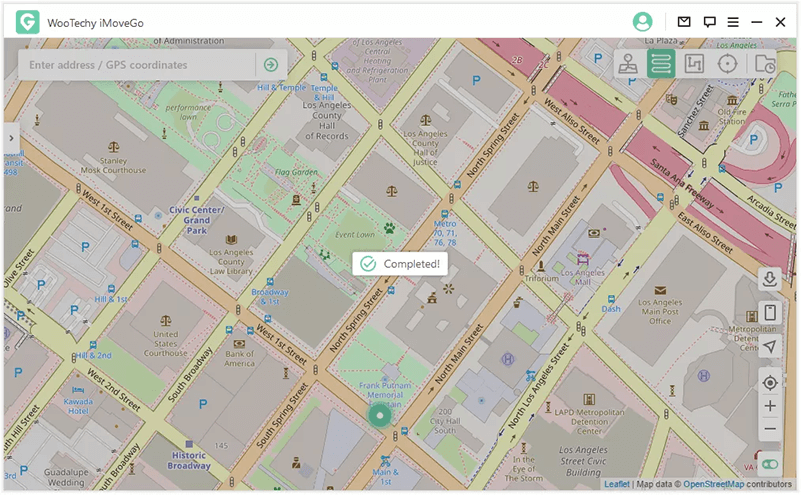 For Android Devices
iMoveGo also supports android devices to change your location for social media and gaming.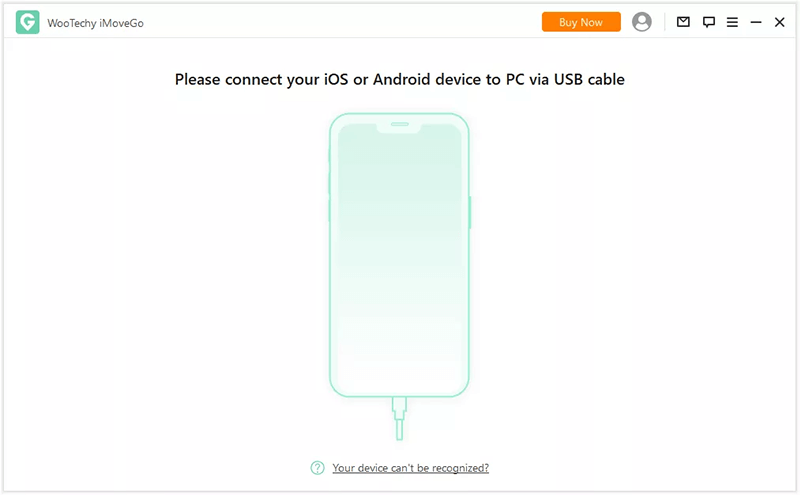 Step 1 Connect your android device to the computer. iMoveGo will show you a list of devices. Choose the one for which you want to change the location.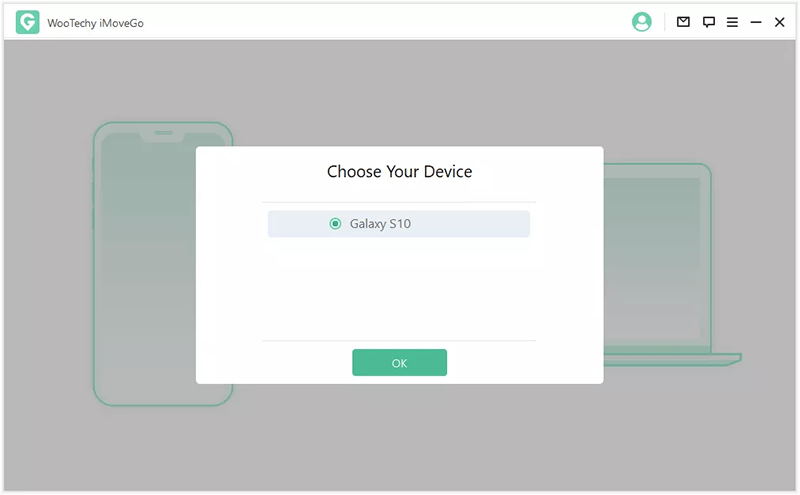 Step 2 Now change the USB Protocol to transfer files.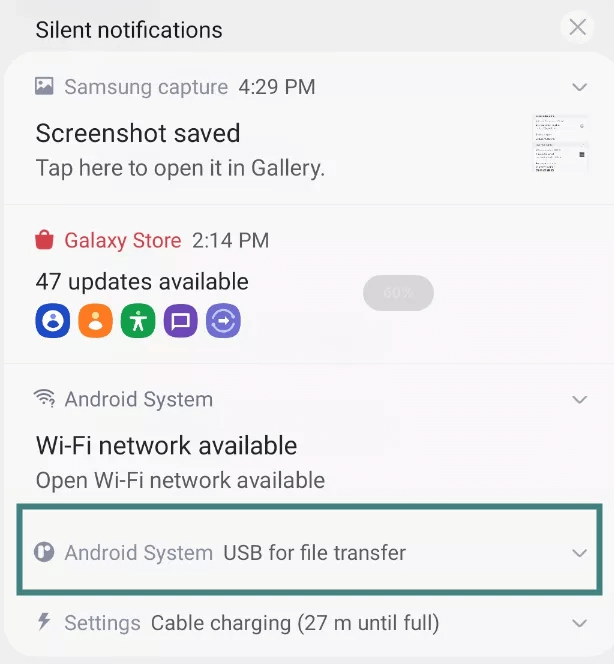 Step 3 Go to the settings and turn on developer options. And turn on USB debugging.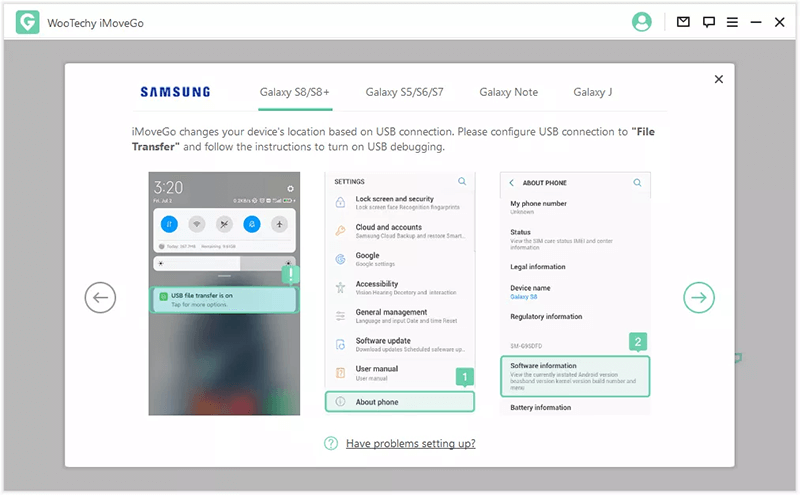 Step 4 Allow USB debugging from the phone. Click the "Ok" option for the popup showing always allow from this computer.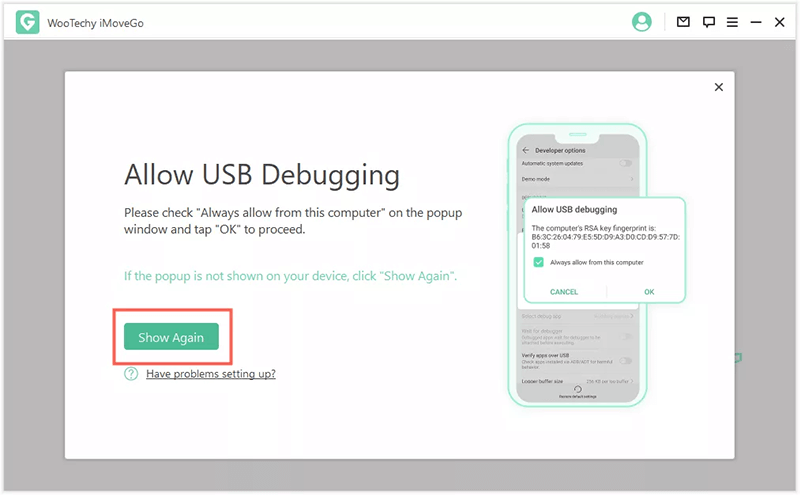 Step 5 Select the Social mode from the screen and wait till the process completes.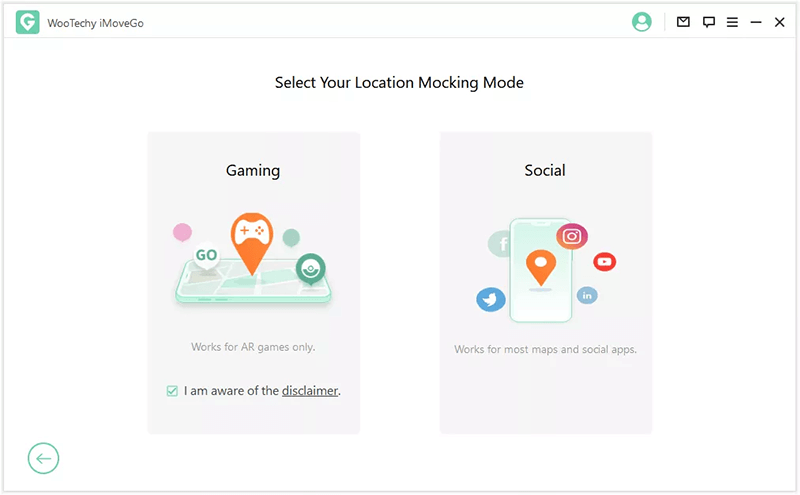 Step 6 In this step, go to the "developer options" and click on the "select mock location app" then select "GPS Assistant."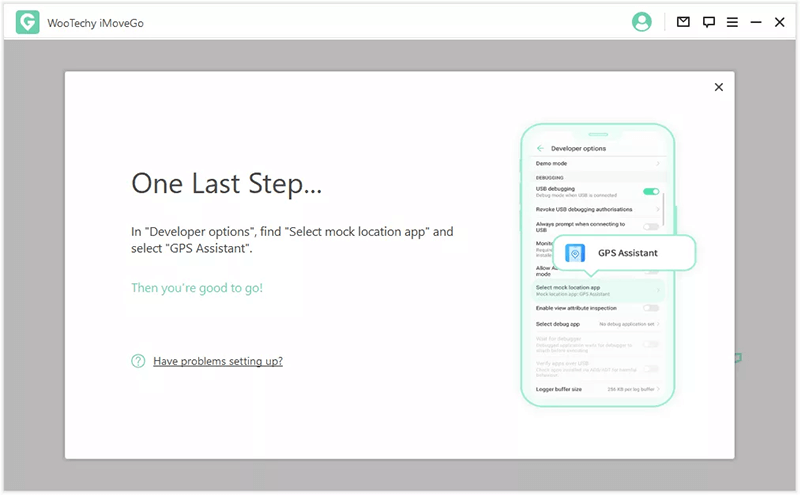 Step 7 Afterward, the map will appear on the screen, and you are now in "Teleport Mode" look for the location on a map by searching in the search bar, or you can pin it on the map.
Finally, select the destination where you want to show your location on the map & click on the move. Once the process is completed, open any location-based app on your phone. It will show you the changed location. It is how to change the location on Tinder using the location changer app.
You can also use other options available on Google Play Store to change your location. Google Play offers many free and paid apps to fake your GPS location. But we would recommend iMoveGo because it changes your location carefully and minimizes the risk of getting banned from social and gaming platforms.
Conclusion
This guide explains how to change your location on Tinder, whether you are using an iPhone or an Android phone. There is always a solution available for both Android and iOS devices. After reading this article, we hope it will help you fake your location successfully. Do not perform an illegal activity by using the above apps.
Key Features of iMoveGo
75.000.000+
Downloads
Change your location to anywhere in the world.

Simulate GPS movement with a customized speed.

Works well on all location-based apps, such as Snapchat, Find My and even Pokémon GO.

Spoof location on up to 10 devices at one time.

Compatible with both iOS and Android devices. (Including iPod/iPad)

Free trial is available for every user.