Are your apps not downloading on your iPhone? Let us help!
Let's face it! An iPhone is practically useless without apps!
I mean, yes, you can still make calls and send texts, but if you can't download apps on your iPhone, what's the fun of having one?
But, before you give up hope, let me tell you that there are several ways in which you can fix this issue!
Let me take you through each method one by one to see which one works for you. But before that, let's identify the root cause of this issue.
How Comes Your Apps Are Not Downloading?
So, you're happily downloading your favorite apps from the Apple Store when suddenly they get stuck waiting to be downloaded or don't download at all!
What could be the reason for that? It could very well be:
A faulty internet connection.

An issue with your Apple ID.

Some glitch while the app was updating.

Less storage space on your iPhone.

A problem with your iPhone's software.
However, regardless of why you're unable to download apps on your iPhone, we have some tried and tested solutions that work!
Let's try them out.
How Do You Fix Apps Not Downloading on iPhone?
If your iPhone won't download Apps for any reason, here are 9 different ways to help you fix this issue:
1

Restart App Store

One reason for apps not downloading on iPhone could be a bug coming in the way. However, by simply restarting the App Store, you can get rid of the bug and resume downloading your apps.

To restart the App Store:

Swipe up from the bottom of your iPhone screen. This will present all the apps running in the background.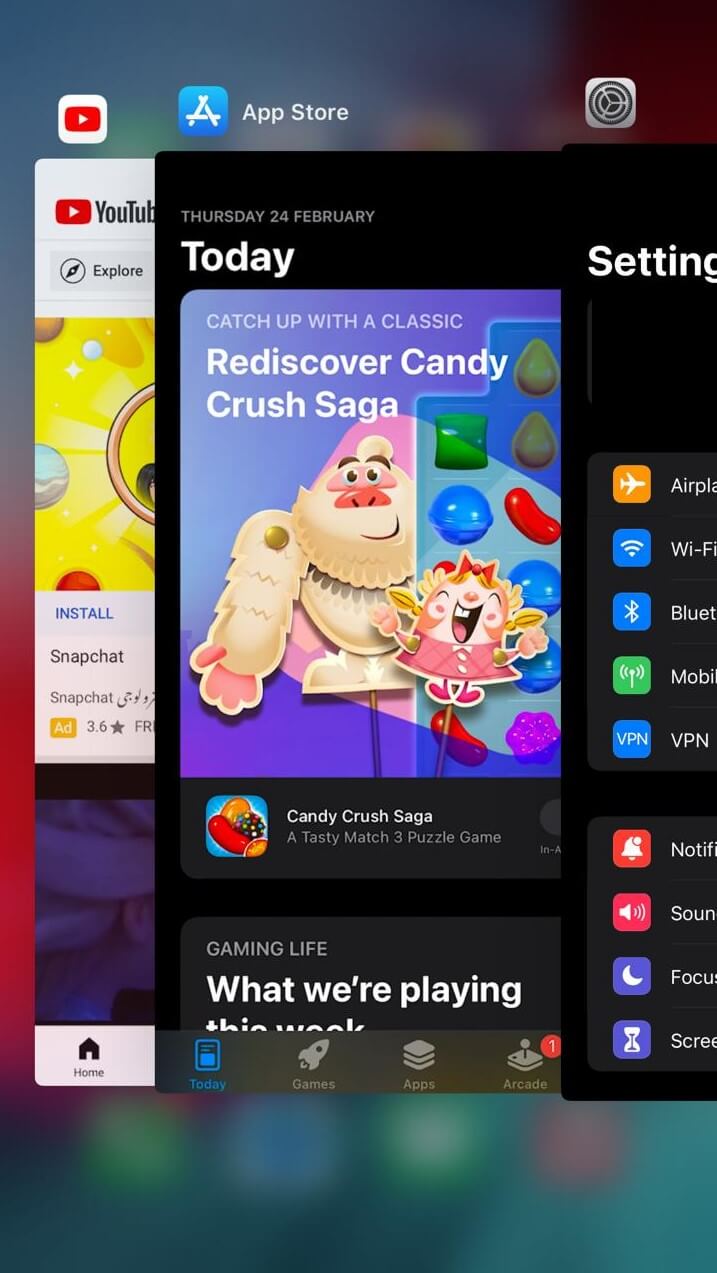 You can either swipe up on each app card to quit it, or you can only swipe up on the App Store preview to close it.
Once you have entirely quit the App Store, click on its icon to relaunch it.
If this method is successful, the bug will be cleared, and you can download your apps easily once again.
2

Sign Out and Into Your Apple ID

An issue with your Apple ID may also cause apps to get stuck while downloading. A simple solution for this is to log out and then in to your Apple ID.

Here's how to sign out of your Apple ID:

Go to Settings and tap your name at the top of your screen.

Now, scroll down and select Sign Out.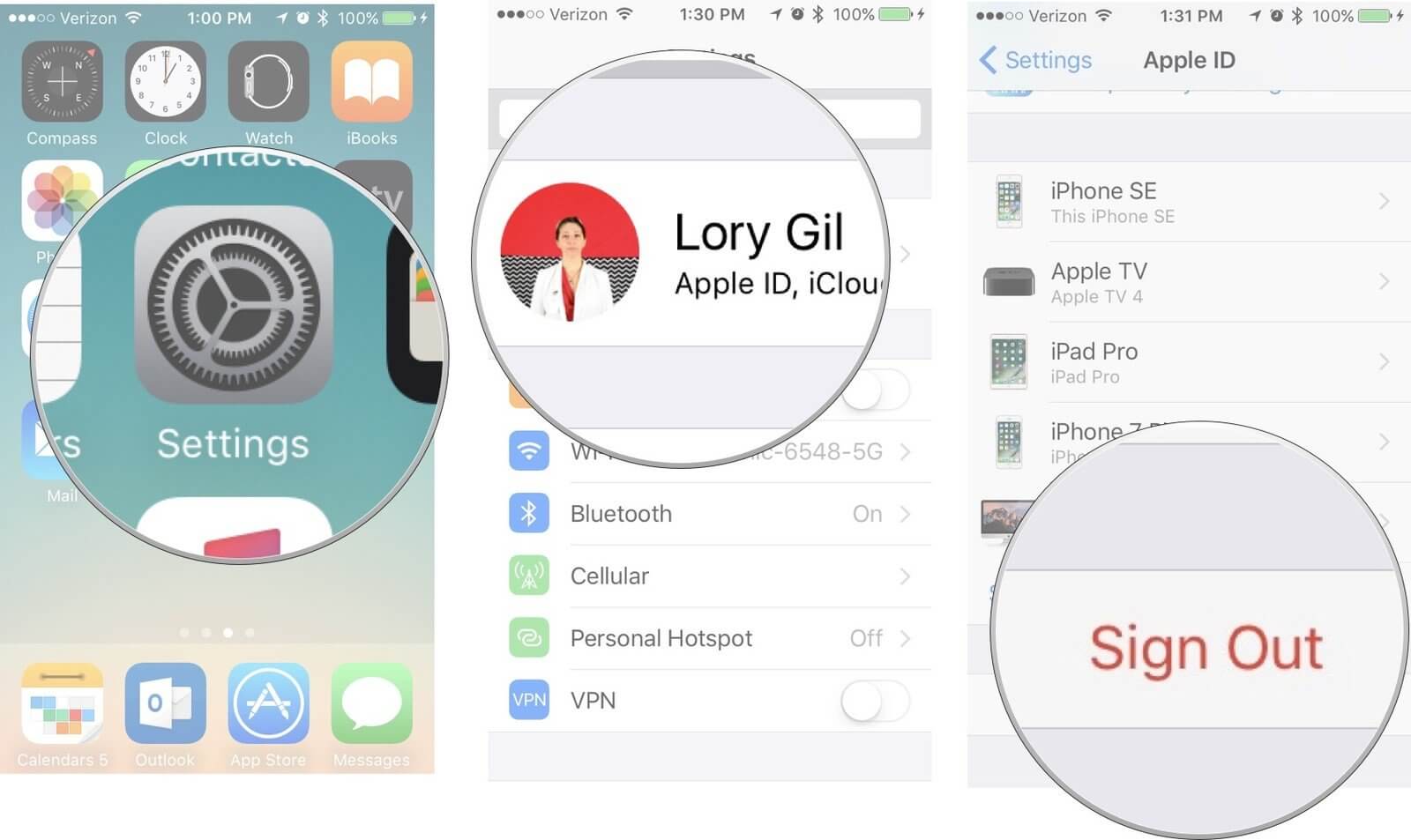 Enter your password and tap Turn Off.
To sign in:
Open Settings.
Tap on Sign In to your iPhone.
Enter your Apple ID and password.
You might be asked to enter a 6-digit verification code sent to your phone number to complete the sign-in process.
In most cases, signing out and then in to your Apple ID fixes anything that's causing the apps not to download. However, if it doesn't work, you can try the following method.
3

Check Internet Connection

Another reason you're unable to download apps on your iPhone could be an unstable or disconnected internet connection.

It is possible that your iPhone's Airplane Mode is activated, disabling the internet connection. To check this:

Go to Settings > Airplane Mode.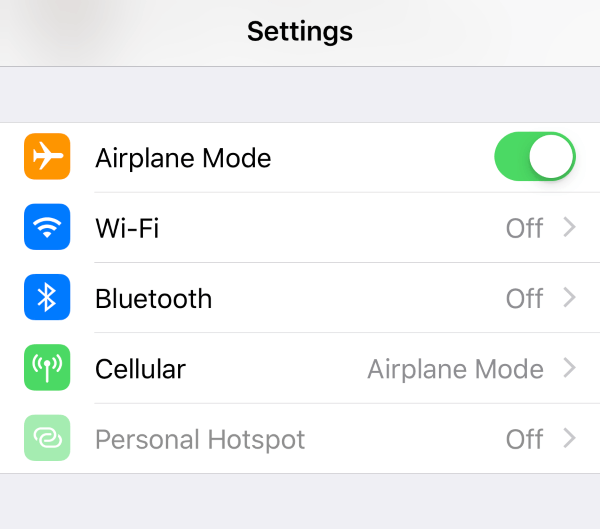 If the toggle is on, turn it off.
This will reconnect your internet connection.
However, if your iPhone is not in Airplane Mode, here's another way to check if the internet connection is working or not.
Go to Settings and turn the toggle on for Wi-Fi.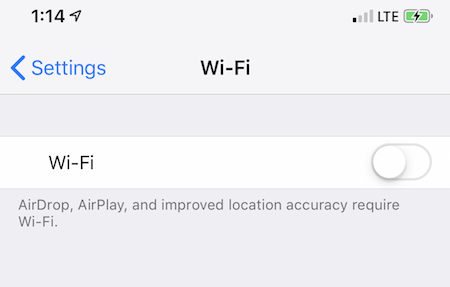 Click on your network's name and connect to it.
If all is well, you will see full bars and "Connected" written next to it.
But if there's an issue, you will see an "!" next to the network.
Check with your service provider to resolve the issue in such a case.
4

Restart iPhone

Restarting an iPhone is the universal solution to almost all iPhone-related issues. So, there's a high chance that it may help get your apps to download again.

To restart your iPhone:

Press and hold the Volume Down and Side button simultaneously for iPhone X/11/12/13. Press the Side or Top button for iPhone SE/8/7/6/5.

A slider to power off your iPhone will appear. Drag the slider to turn off your iPhone.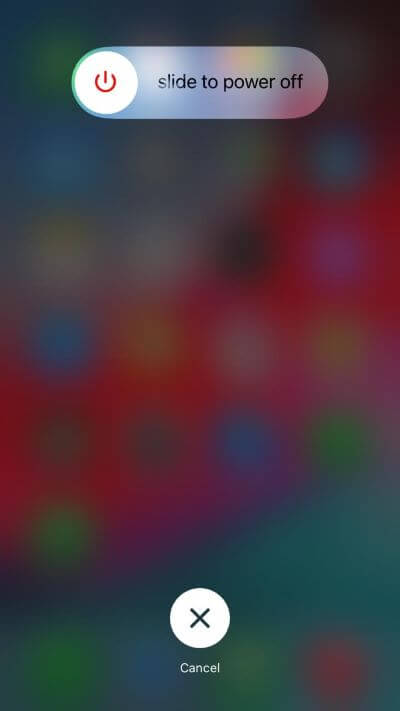 Now, press and hold the Side button till the Apple logo appears to turn on your device.
If you're still unable to download apps on your iPhone after restarting it, here are other options for you…
5

Check iPhone Storage

There are instances where apps remain in waiting due to less storage on your iPhone. A simple solution to this issue is to free up storage space.

To check how much storage is in use:

Go to Settings > General > iPhone Storage.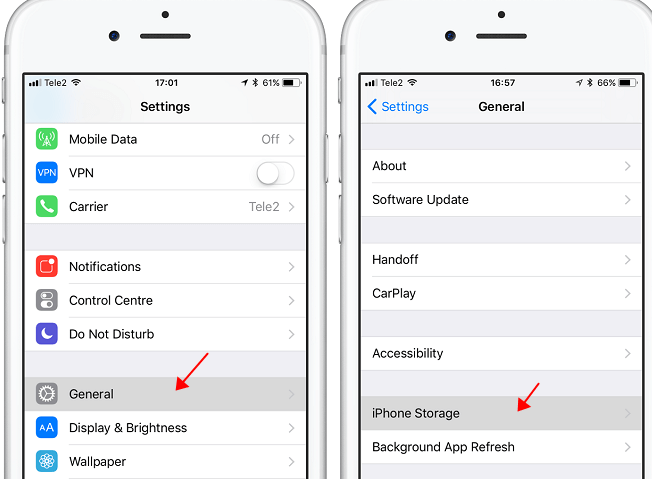 Here you'll see how much storage is used by photos, apps, media, etc.
To free up storage space, you can delete the apps you don't use and save your photos and videos on iCloud. Additionally, you can also delete eBooks and other documents that take up excessive space.
Once some storage space is freed up, your apps will resume downloading.
6

Clear App Store Cache

While the App Store is not a webpage, sometimes it also needs to have its cache cleared. This can also be one reason why your apps are not downloading on your iPhone.

The process is quite simple; in fact, we can call it a hack because not many people are aware of it.

So, to clear the App Store cache:

Open the App Store.

Tap on any of the tab buttons at the bottom of the screen 10 times. Yes, 10!
This trick will cause the App Store to clear its cache and reload everything; hence, getting rid of anything coming in the way of downloading apps.
7

Check Restrictions for Installing Apps

Have you enabled a restriction setting on your iPhone? With these settings, you can disable the installation of new apps on your iPhone to keep your kids from installing new apps or to prevent accidental charges or purchases. In any case, it could be a reason why new iPhone apps are not downloading.

To disable this option:

Head to Settings > Screen Time > Content and Privacy Restrictions.

Open iTunes and App Store Purchases.

Click Installing Apps and choose Allow.

Now try downloading an app to see if this method works or not.
8

Check App Store System Status

Now, if you're still unable to download apps on your iPhone, there might be an issue with the App Store. However, Apple has launched a way to check the system status of its services in case they're not working.

To check the App Store system status:

Go to the Apple system statua page.

Here you will see a list of all Apple services and their current status.

If everything is working fine, you'll see a green dot in front of the service.

If there's an issue, all you have to do is wait because Apple will resolve it soon.

However, if the dot in front of the App Store is green, and you still can't download apps on your iPhone, there's one last trick up our sleeve!
9

Fix Apps Not Downloading with iPhone Repair Software

If you've tried everything and still apps are not downloading on your iPhone, then the issue is not resulted by network and app errors. Rather the iPhone software bugs are the culprits. In this way, leave it to WooTechy iPhixer to fix this issue for you!

iPhixer is a program that can help fix all your iPhone-related issues. Whether your iPhone is stuck in recovery mode, has a frozen screen, or you can't download apps from the App Store, this amazing tool will help you with it! It is popular due to its safety and high success rate. Above all, the powerful program causes you no data loss.

Below are the steps on using iPhixer to resolve your app downloading issue:

Launch iPhixer and connect your unlocked iPhone to your computer. Click the Standard Mode and tap on Next.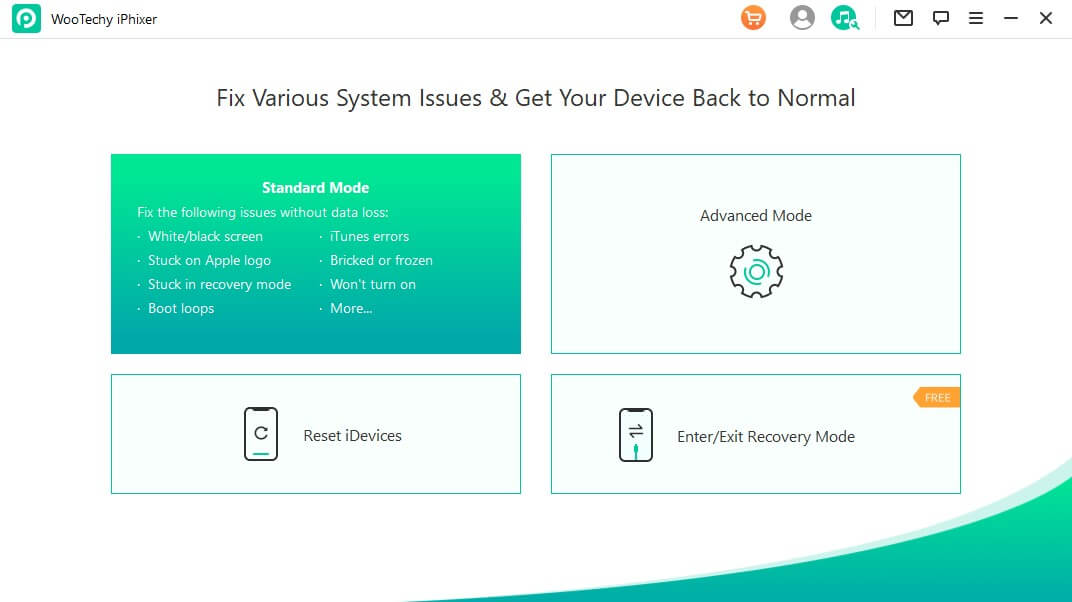 The next step involves downloading the firmware. Click the Download option.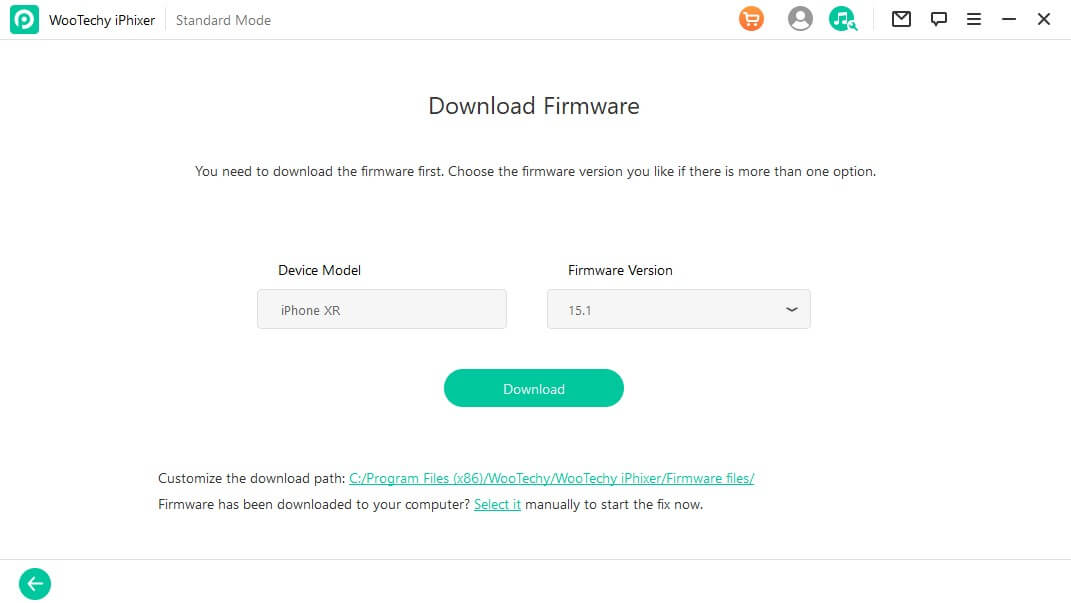 Click on Start to start the repairing process. Don't disconnect or use your iPhone during this time, or the process will stop its progress.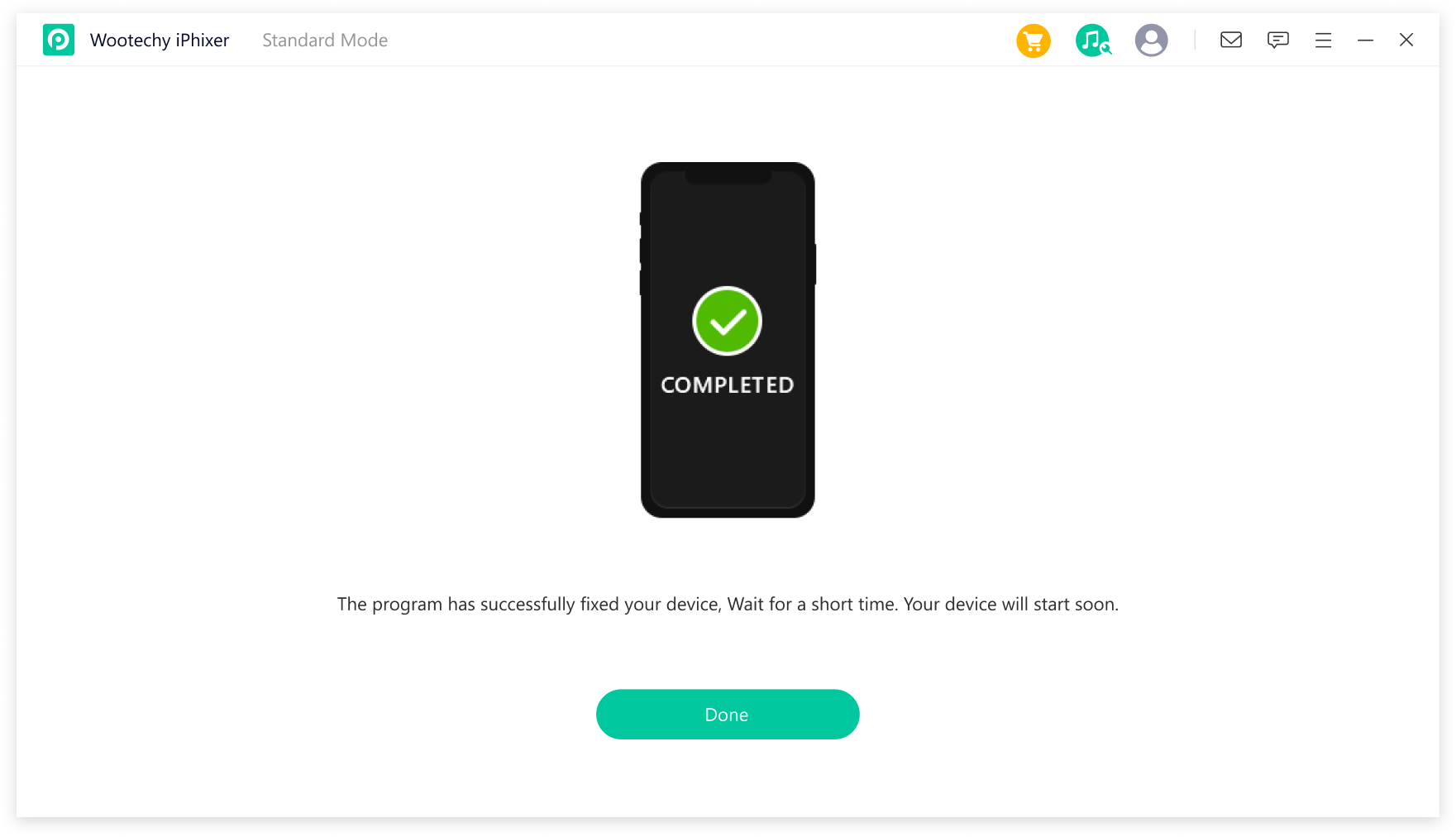 Due to iPhixer's high success rate, your iPhone will download apps from the App Store like usual.
However, if still, new iPhone apps are not downloading, it means the issue is more technical than we imagined. This calls for getting your iPhone checked from the Apple Store or an iPhone technician to find and fix the reason for this issue.
Summing Up
Every problem has a solution! And, if you're facing the Apps not downloading on iPhone issue, you will find plenty of quick fixes for this issue, like restarting your iPhone, updating it, checking for installation restrictions, etc.
However, if you use an iPhone repair software like WooTechy iPhixer, you can easily fix this issue as well as other underlying issues that you might not know of! So, install this software now and download all the apps you have kept on your waiting list until now!