My iPhone 13 device is dead and won't turn on, even though I try charging it, the device is still under dead state. So what can I do to fix this dead iPhone? Anyone can help me?
Your phone device is one of the most personal possessions you have. All the pictures, videos, contacts and not to mention other important things. We all can imagine how genuinely frustrating it can be if it dies.
For old iPhone devices which has been used for a certain long time, it's common that the devices will get somes stucks or other problems. If your device get dead all the time, then this guide will be all about why your iPhone is not turning on and how to bring a dead iPhone S/X/11/12/13/14 back to life.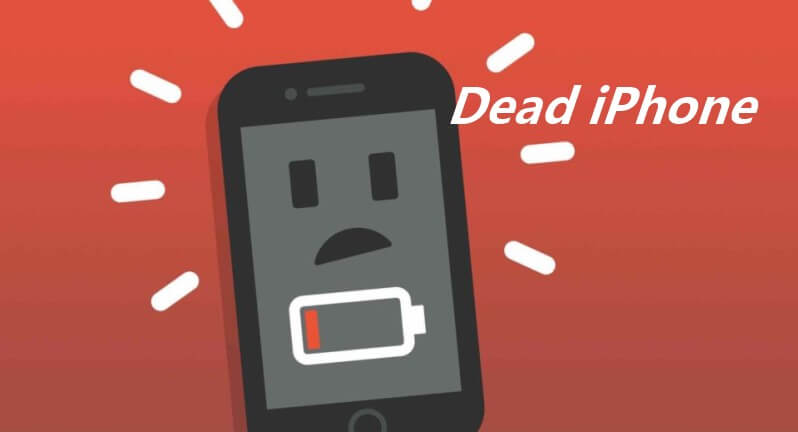 Part 1. When Your iPhone Is Completely Dead?
A dead iPhone is a useless iPhone. It may show no sign of power, refuse to charge, not respond no matter how you press the Power button, not respond to touch, completely not turn on, show a black/blank screen, etc. If your iPhone has these issues mentioned, it can be dead.
Part 2. Why Did My iPhone Die And Not Turn Back On?
There are a couple of reasons why your iPhone may refuse to turn on -- dead battery, software crash and faulty battery.
Dead Battery: You use your phone for a couple of hours and then leave it to charge. But you forgot to turn the switch on. And instead of charging your phone's battery, it drained completely.

Software Crash: The thing about cutting-edge technology is that sometimes it can get messed up. And that can cause the phone to hang or die when it is in sleep mode. It will become unresponsive. Meaning the screen will not light up when you touch it. You have just experienced a software crash.

Faulty Battery: Your iPhone could be completely dead due to an issue with its circuit board. This is more of a hardware issue. And that is when you need to deal with an iPhone completely dead. You have two options here. You can either try to revive the dead battery or get a battery replacement. We will tell you about both. Speaking of which, let's check out some ways you can revive your iPhone when it is unresponsive.
Part 3. How Do You Revive a Dead iPhone?
Is your iPhone dead? There is some good news. You can try numerous things to see whether it brings it back to life. Since different situations have different solutions to fix the error done, the following will list the full guide to fix the problem, among them, the 3rd method is a great quick fix which can solve dead iPhone in any situation.
Tip 1. Check Cable & Power Adapter and Charge iPhone
This may be super obvious. But trust us, the very first step you need to take is to see whether your phone charges or not. If your phone's battery ran out, then just plugging it in will solve the problem.
If your phone's battery is dead, the moment you press the sleep/wake button of the power button, you will see a dead battery symbol. This is true for all iPhones and it does not matter which model you have.
Just plug it in and wait for several minutes. You will see a battery icon in the middle of the screen with a cable going into it. That is how you can tell that the phone is not charging. It is a prompt for you to charge it.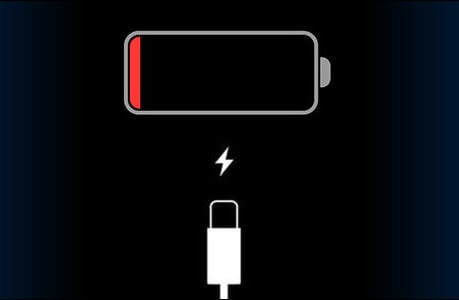 Your iPhone could be not charging due to a faulty adapter or cable. So, if ugging in is not working, try a different adapter and cable and see if there is any difference.
Tip 2. Hard Reboot the Dead iPhone
If just charging the phone does not help, you can try hard resetting your iPhone if your iPhone not completel dead. This will cause your phone to reboot and well, basically reset.
Different phones have different ways to hard reset. If you have an iPhone 6, SE or older, follow these steps:
Press and hold the Power and Home button simultaneously.
Wait for the Apple logo to appear and release both the buttons. Wait for the phone to turn back on.
Those who use iPhone 7, need to do the same thing but a bit differently. Here is how:
Hold the Lower Volume and Power buttons together.
Wait for the Apple logo to appear and then release.
Resetting iPhones 8 and newer, the process is drastically changed. It is not complicated though. You just need to press the buttons in a specific order.
Press the Higher Volume button and release.
Press the Lower Volume button and release.
Press and hold the Side button (Power button) and wait for the Apple logo to appear.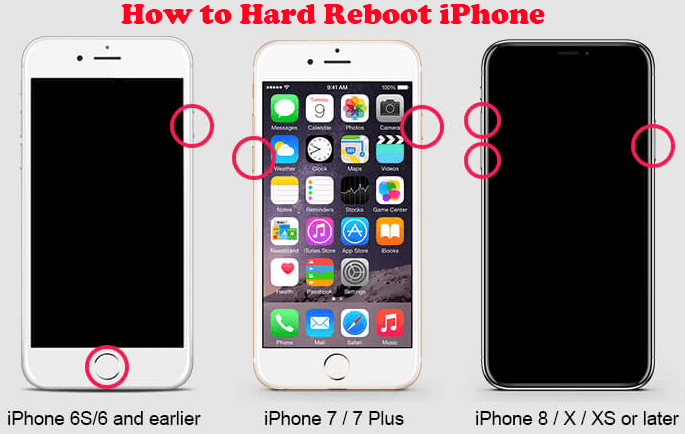 Tip 3. Fix the Dead iPhone's Software Issues (100% Success Rate)
As we have mentioned before, normally iPhone dead is due to software problems as long as the battery is good. In this case, you had better ask some professional iPhone software tools, you can use tools like WooTechy iPhixer to reset the phone and reinstall the iOS software of your phone.
iPhixer will help you get your phone back in perfect working condition. The best part is that any data will be not lost during the process. Moreover, since it has a very intuitive and friendly UI, using it is easy as well.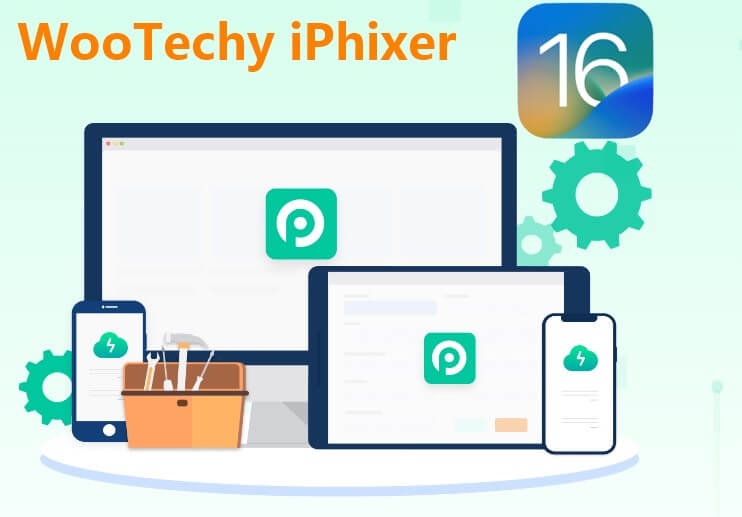 Key Features of WooTechy iPhixer: A Final Life-Saving Straw For Your Dead iPhone
75.000.000+
Downloads
Bring all dead iPhones back to normal including dead iPhone problems, iPhone Power button not working and iPhone blinking Apple logo and more with the fastest speed.

It is compatible with all iPhones models and iOS versionsincluding the latest iPhone 14 and all iOS 16 version.

With two modes – Standard Mode and Advanced Mode to fix a dead iPhone with a high success rate.

iPhixer is is much more than a iPhone repair tool, it also supports to repair any kinds of iPad problems, such as iPad boot loop, iPad ghost touch and more.
Follow these steps to fix your dead iPhone by reinstalling the software and putting it in recovery mode:
Step 1 Download and install iPhixer. Launch the program and click on Standard Mode.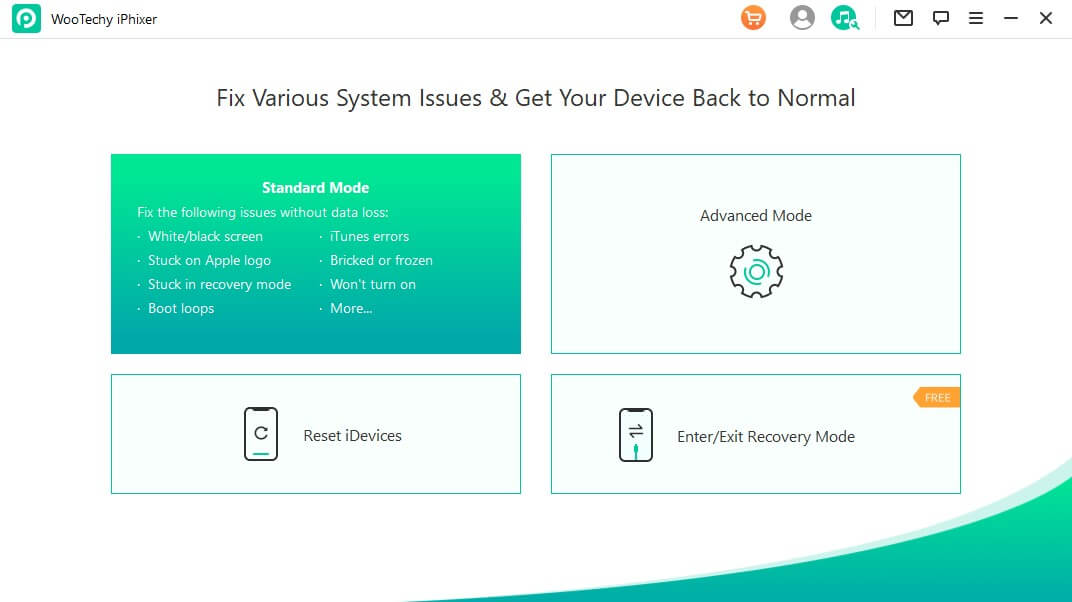 Step 2 Connect your iPhone to your computer and click Next when prompted. Check the steps to see how to put your phone in recovery mode safely.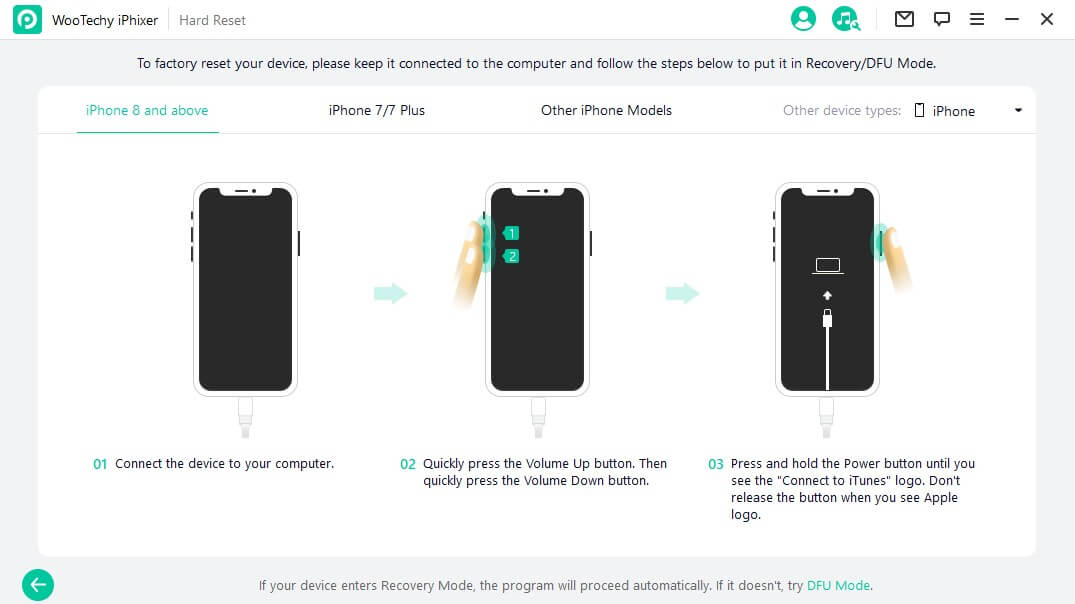 Step 3 Download the working firmware that will revive your dead iPhone.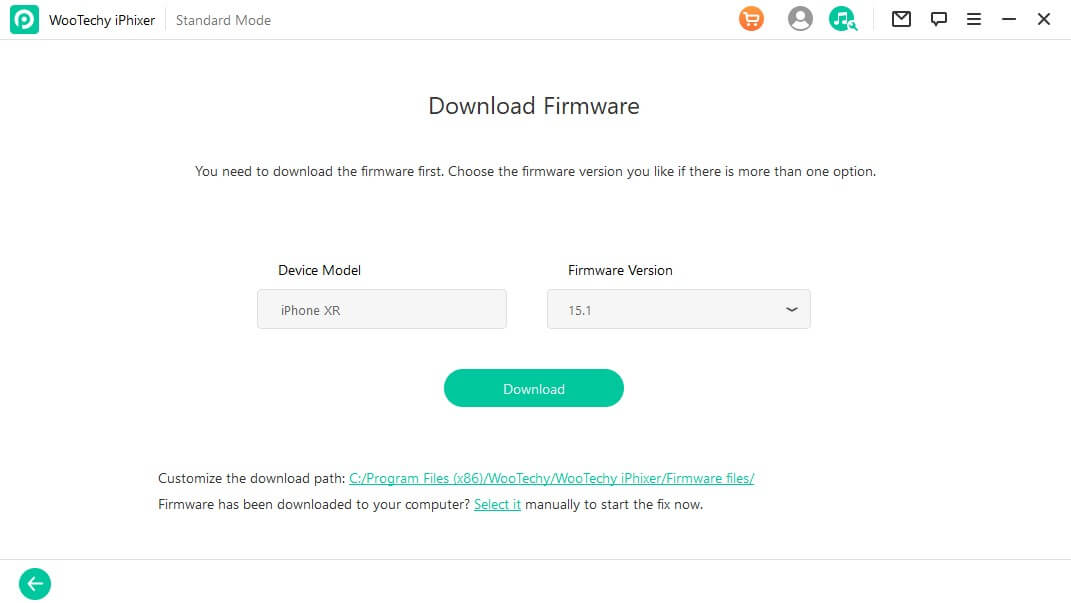 Step 4 Proceed to click Start button to fix the issue.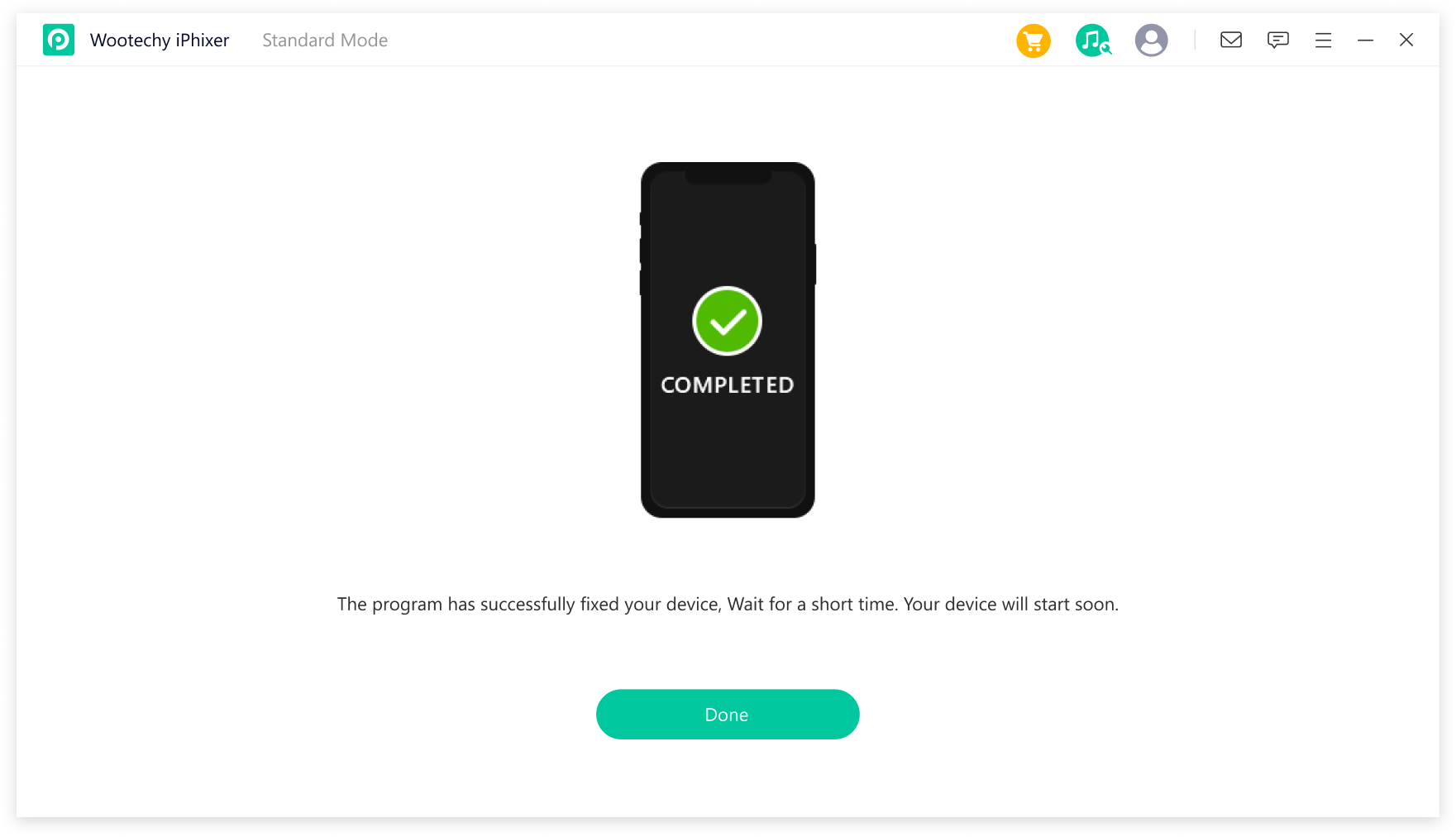 Note
If the Standard Mode fails, you can use the Advanced Mode. The latter can tackle some deeper problems which the Standard Mode might not. But it will delete all your data.
Tip 4. Restore the Dead iPhone with iTunes
It could be that your iPhone is not completely dead. Instead, the screen is bugging out. In that case, you can also fix any software issue causing the screen to go black through iTunes. Here's how you do it.
Connect your device to computer and start up iTunes on your PC or Mac.
Follow the steps of hard rebooting iPhone to enter recovery mode so that iTunes can recognize your device. Remember keep pressing the buttons until the "connect to iTunes" screen pops up.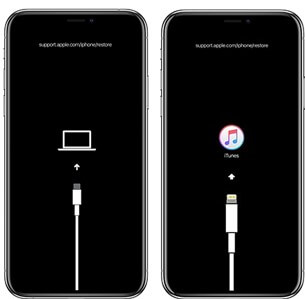 Or you can check out the Video Guide to Put Your iPhone into Recovery Mode.
You'll find the Restore option on the message shown on the iTunes screen. Click on it.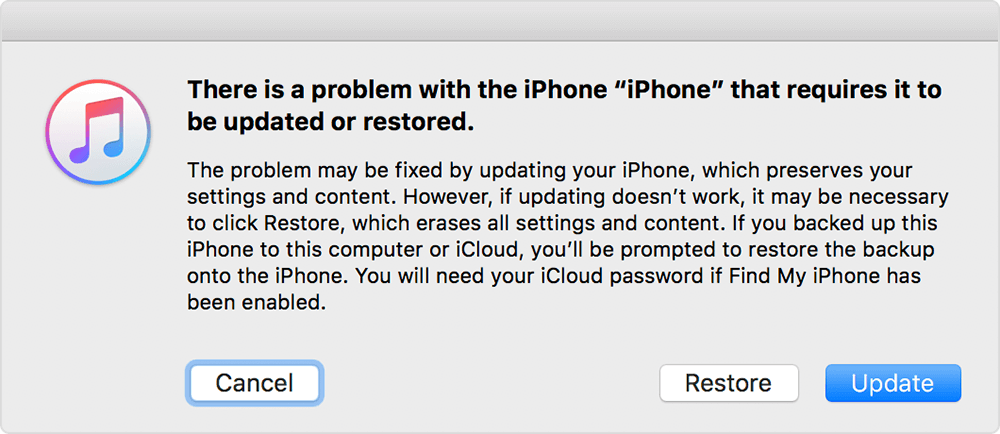 Note
Make sure to back up your device before you restore as this method will erase all of your files.
Tip 5. Restore the Dead iPhone in DFU Mode
DFU mode is a deeper state where you can troubleshoot your phone's problems or software hiccups. It uses iTunes to restore iPhone and brings your dead iPhone to a previous iOS version.
Connect your device to computer and start up iTunes on your PC or Mac.
Enter the DFU mode for different iPhone models:
iPhone 6/6S: Press the Home and Power buttons together for 10 seconds. Release the Power button but continue holding the Home button for another 5 seconds. At this time your iPhone screen will stay black.

iPhone 7: Press and hold the Lower Volume button and the Power button for 10 seconds. While you let go of the Power button, have the Lower Volume button pressed down for another 5 seconds.

iPhone 8 to iPhone 14 (the ones with FaceID): Respectively press the Higher Volume and Lower Volume buttons and release. Press and hold the Power button till the screen is black. Meanwhile, hold the Lower Volume button together with the Power button for 5 seconds. After that, merely press the Lower Volume button for another 5 seconds.
After your iPhone is in DFU mode, iTunes will detect that your phone is in DFU mode and prompt you to restore. Click on OK and Restore iPhone options. And your phone will be restored.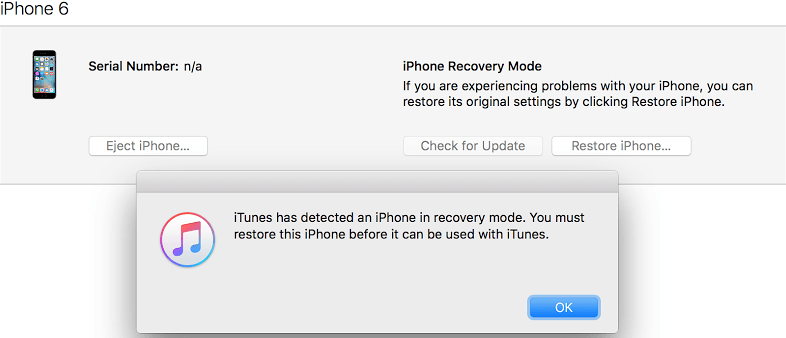 Tip 6. Revive the Dead iPhone Battery
The previous steps might be used to get your phone back to life. In some cases, you may have a completely dead battery. If this is the case, no matter what you do will work. You will need to try to revive the battery.
Prerequisite: Electrical tape, 9 Volt battery and electrical wire.
After you have gathered your supplier, you can follow these steps to jump-start the battery:
Connect electrical wires to the negative (-) and positive (+) phone battery terminals.
Now, cover the connections with some electrical tape.
Connect the appropriate wire with the correct terminals of the 9-volt battery. Meaning positive to positive and negative to negative.
Secure with electrical tape and leave the battery for a couple of minutes. Check periodically for any overheating and install the battery.
There is something important you need to know though. iPhone batteries are sealed inside the phone. So, you need to disable it if you want to take it out. So, you should let a professional technician handle it.
Wrapping Up
That is about it. These are all the steps you can take to fix your dead iPhone. If your iPhone device doesn't experience phisical damages, all these 6 solutions are enough to help you repair your deadiPhone X/11/12/13/14.
With official tools like WooTechy iPhixer, it is not that hard. And you do not need to know that much technical stuff either. It is convenient and safe too! We hope this article came to your aid in fixing your device.