If you have an iPhone or any smartphone for that matter, you must know that the most used button is the Power button on the side!
Want to switch on/off your iPhone? Press the Power button!

Need to lock/unlock the screen? Use the Power button!
In short, nobody can deny how important the power button is! And yet, it is highly underrated. You only realize its importance when iPhone Power button not working! So, why is the iPhone lock button not working, and what can you do to fix it?
Take it easy, this article certainly can give you the best explanations and solutions about these issues. Keep reading, let's have a look!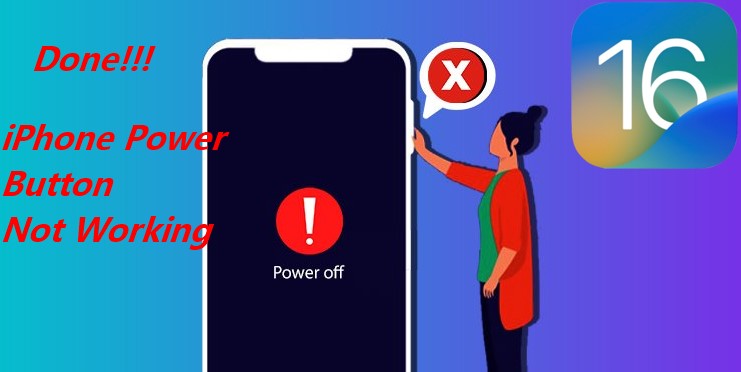 Part 1. Issues of iPhone Power Button Not Working
Some commonly reported issues of iPhone power button not working are:
The delayed response after pressing and holding the button.

No response at all or can't turn it on/off using the button.

The power button is physically broken, which might have to be replaced.
Part 2. What Causes iPhone Power Button to Stop Working?
Before you get the solutions to fix your iPhone Power button not working issue, you should know about why this issue happens. There can be a number of 4 reasons for your iPhone lock button to stop working or become unresponsive, like:
Dirt accumulation around the button.

Physical damage to the button.

The iPhone case coming in the way.

A software glitch.
But the good news is that there are fixes for all these cases where the iPhone power button is not working!
Part 2. How to Fix the iPhone Power Button Not Working
Whether your iPhone power button is stuck or not functioning at all, you can try fixing it with several alternative solutions. To help you better solve this error, the following lists 7 practical methods to fix the iPhone power button not working problem.
From all the methods, you can directly pick the most efficient one -- using WooTechy iPhixer which can enjoy 100% success rate to troubleshoot the iPhone issues you are facing with.
1

Remove the Case and Clean the Debris Around the Power Button

One of the most common reasons the iPhone power button becomes stuck, semi-functional, or unresponsive is dirt accumulating in or around it. However, you can easily clean it at home following the steps given below.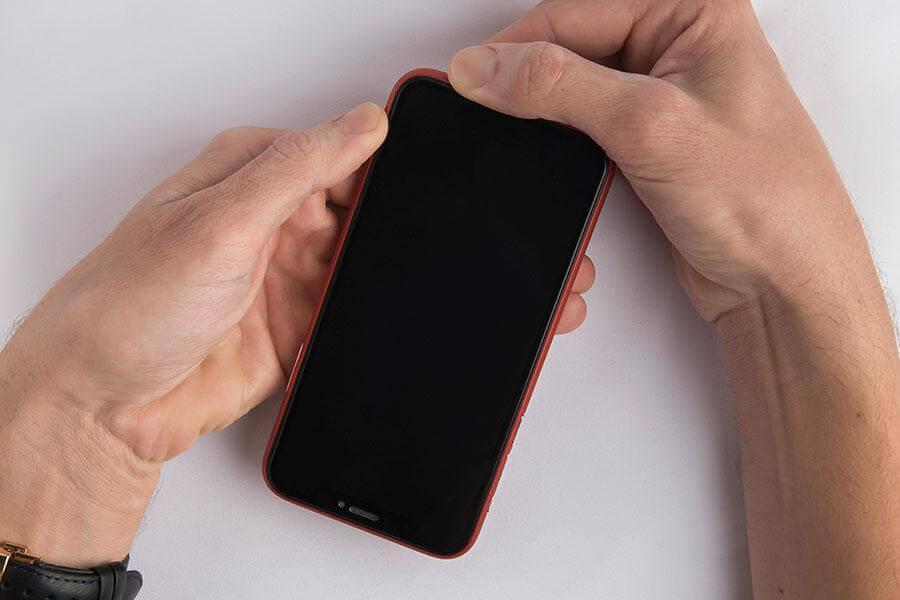 Things you'll be needing: A q-tip and Isopropyl alcohol.
First and foremost, power off your iPhone.

Next, dip the q-tip in the Isopropyl alcohol and start cleaning the part of the power button that's protruding out.

Keep your iPhone upside down to keep the alcohol from seeping inside from the sides of the button.

Now, it's time to clean the part that houses the button, but this is going to be tricky as the button covers most of the gap.

Press the Power button down from one end, and use the q-tip to clean the inside of the frame.
Now that the power button is squeaky clean, turn on your iPhone using the home button and see if it's working or not. If it works, good enough. If not, try the next solution.
2

Try the Squeezing Trick

While this technique might sound a bit odd to some people, it has worked for many users who faced the issue of their iPhone power button not working. It's called the Squeeze!

Using your thumb and index finger, squeeze the iPhone from the left or right side where the speaker is located.

While doing this, press the Power button simultaneously.

The power button usually starts working after performing this technique. However, it is often a temporary solution. For a more permanent solution, check out our next tip.
3

Use Assistive Touch

If you are facing with iPhone power button not working, you can use the Assistive Touch feature as an alternative. Followings are the steps about how to activate it:

Go to Settings > Accessibility > Touch.

Tap on Assistive Touch.

Here turn on the toggle for "Assistive Touch".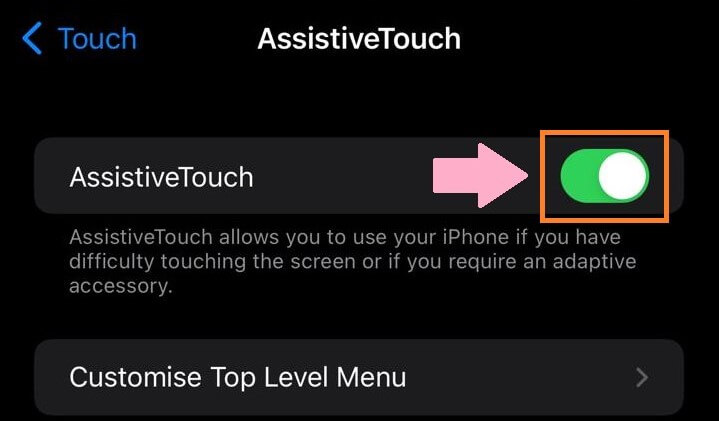 You will now see the Assistive Touch button on your screen.
Alternatively, you can also voice command Siri to turn on the Assistive Touch on your iPhone.
Using the Assistive Touch option, you can:
Lock the screen.

Adjust volume.

Take a screenshot.

Restart your iPhone.
In short, it can easily be used to perform tasks that would have otherwise required the use of the power button. Now that you have activated the Assistive Touch, you can reboot your iPhone in an attempt to make the power button work.
4

Hard Reset Your iPhone with Assistive Touch

Sometimes a simple glitch in the system can cause the power button to stop working. A hard reset using the Assistive Touch can help solve this issue.

Here's how:

On your iPhone's screen, tap the Assistive Touch button.

A menu will appear. On the menu tap Device.

Now long press on the Lock Screen option.

A few moments later you will see the slider to power off the device.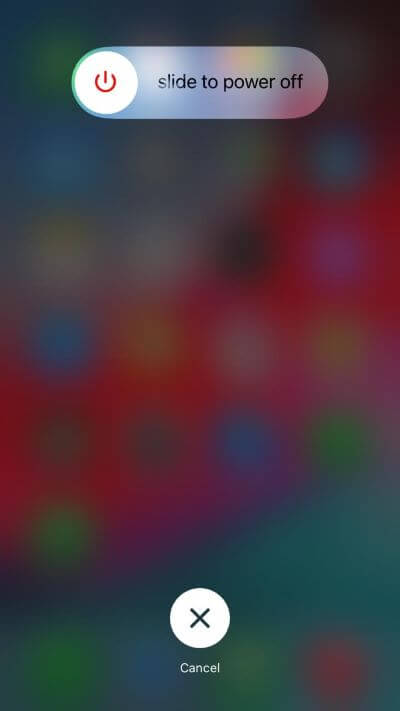 After you have powered off your iPhone, plug it to a charger for it to turn on again.
5

Adjust Click Speed of Power Button

Maybe the click speed of the power button is causing it to be unresponsive? Try adjusting it.

Go to Settings > Accessibility > Side Button.

You will be given 3 options: "Default", "Slow", "Slowest".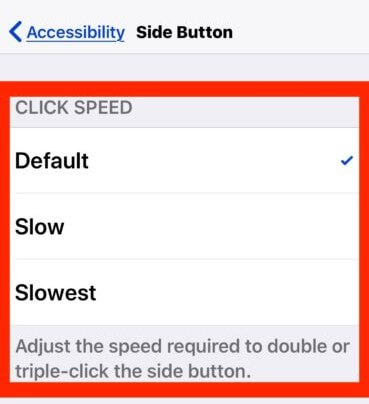 Choose any of the 3 options that you did not select before.
6

Update the iOS

If you miss an Apple update, some of the iPhone apps and features stop working properly. This can also lead to an unresponsive power button. Therefore, updating your device might help fix this issue.

Navigate to Settings > General > Software Update.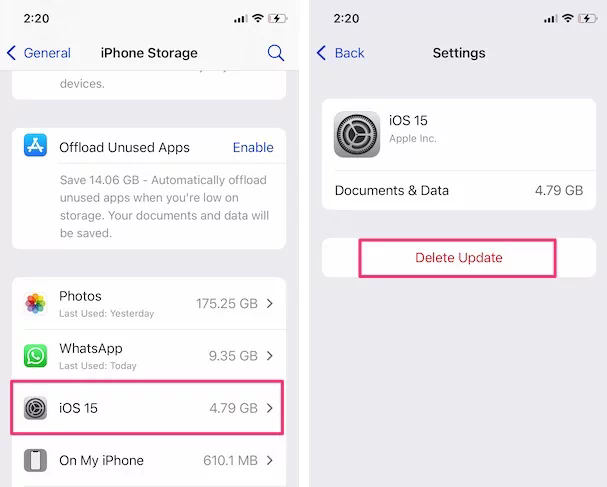 If there's an update available, click on it and update your iOS.
7

Fix iPhone Power Button Not Working with A 100% Efficient Solution

Most system issues are usually solved with an update. However, we have one more tip up our sleeve as a last resort! Using professional apple system repair software has come as a popular means to bring iPhone back to normal.

WooTechy iPhixer is an official iPhone repair tool which can help fix all your iPhone-related issues. It is renowned due to its safety and high success rate.
Key Features of WooTechy iPhixer -- Amazing iPhone Repair Tool
75.000.000+
Downloads
Fix all iOS issues without data loss, including iPhone Power button not working and iPhone won't turn on, iPhone blinking Apple logo, bottom of iPhone screen not working and so on.

Support all iPhone models, even including the latest model -iPhone 14 and iOS versions iOS 16.

Available on Win and Mac, all your data privacy can be protected greatly with 100% security.

It can also one-click enter/exit recovery mode for 100% Free and reset iDevices.
Below are the steps for fixing iPhone power button not working:
Step 1 Launch the tool and connect your unlocked iPhone to your computer using a USB-C lightning cable. Select the Standard Mode and click Next.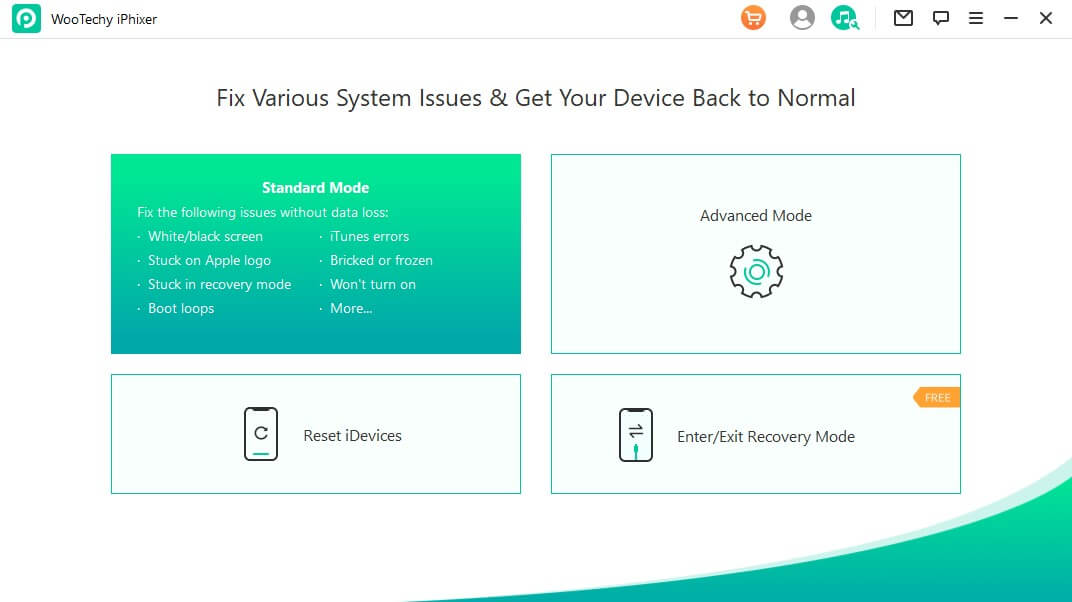 Step 2 If your device isn't detected, follow the instructions to put it into Recovery Mode.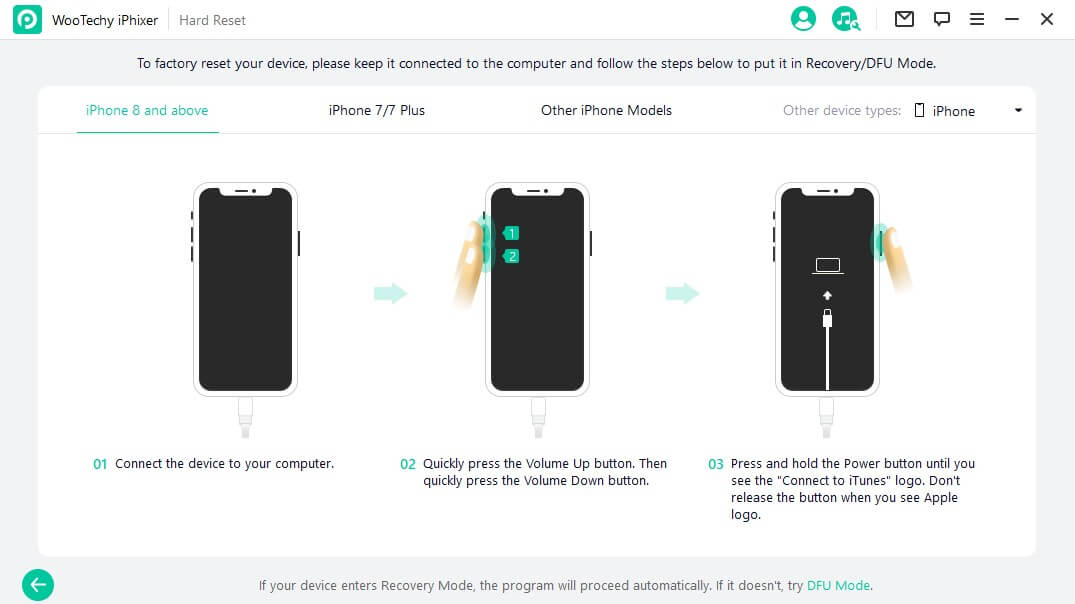 Step 3 The next step is to click Download to get the firmware. Once you have downloaded the firmware, click on Start to start the repairing process.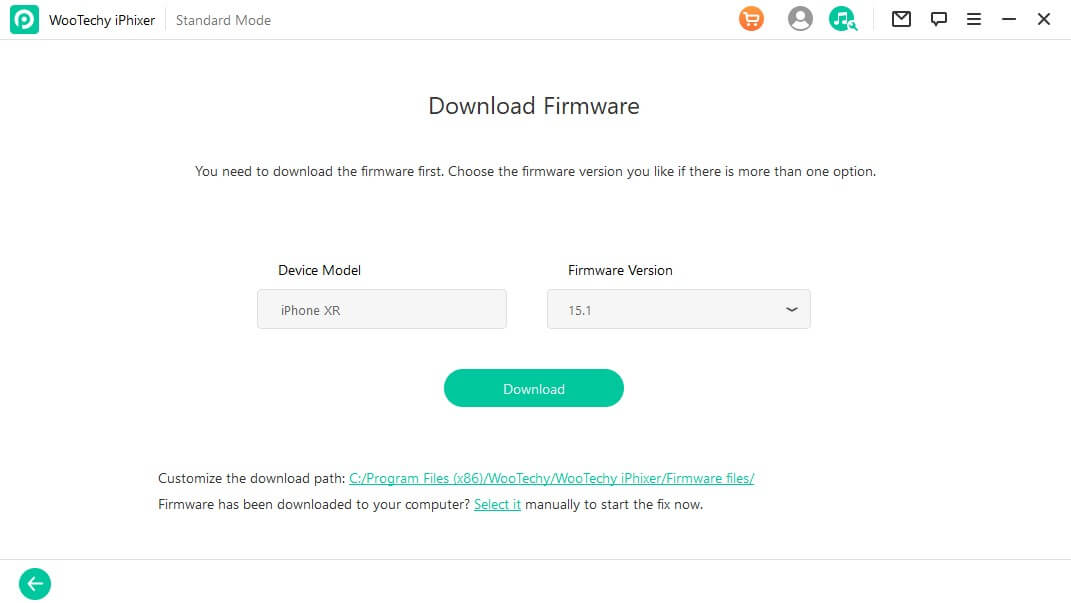 Step 4 As soon as the repair process is complete, your iPhone will restart and function normally.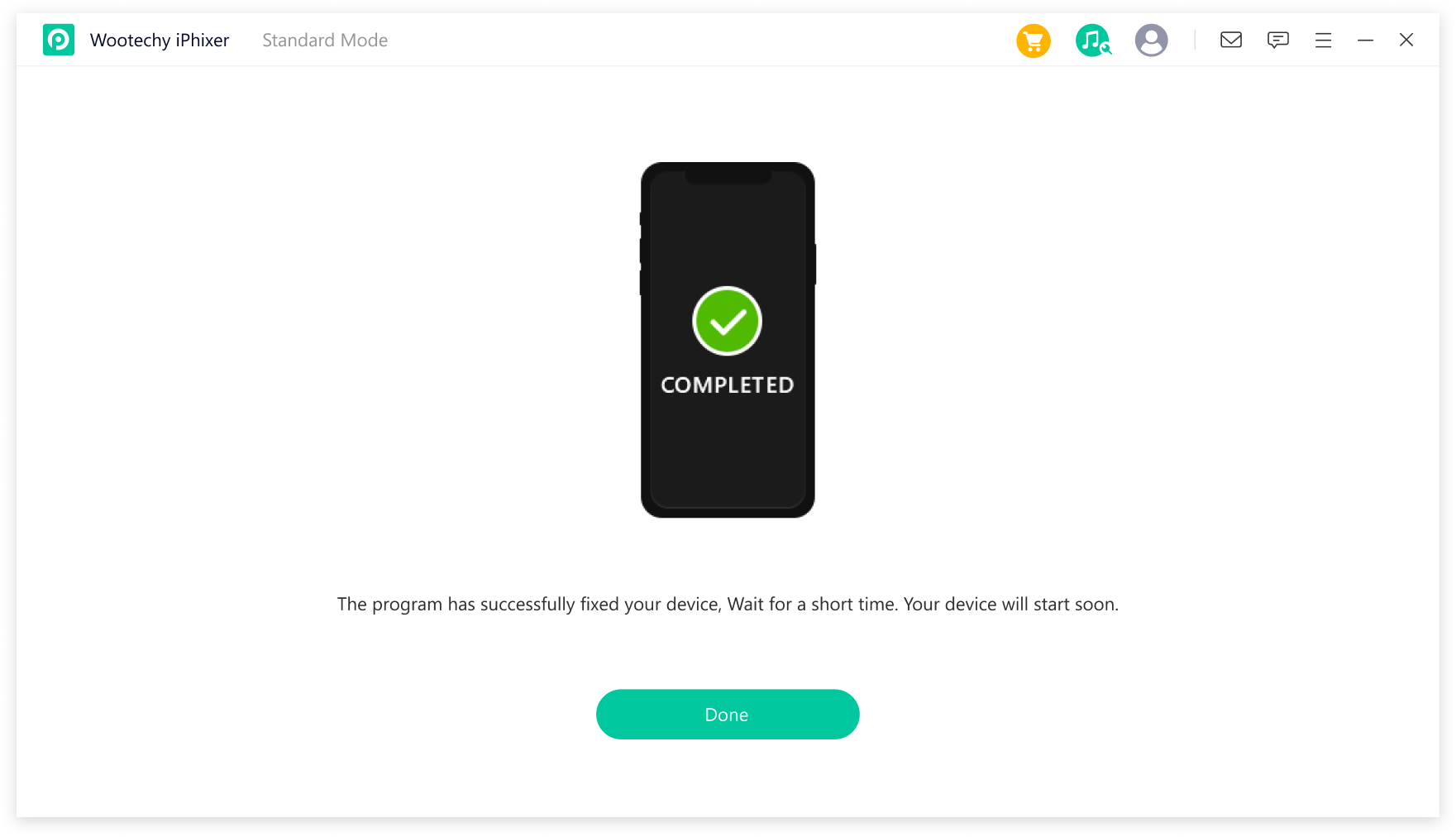 Due to iPhixer's high success rate, your iPhone's power button will probably start working normally after this process.
However, if it still doesn't work, you might want to get your iPhone checked from the Apple Store or an iPhone technician.
Conclusion
The lock button is quite important when it comes to the functionality of an iPhone. But if you face the iPhone power button not working issue, it can cause quite the inconvenience.
However, no matter what has caused the power button to become unresponsive, you can always fix it with the tips discussed in this article. But to keep your data safe, we would recommend going for WooTechy iPhixer to repair your iPhone successfully.
So, get iPhixer and fix not only the power button but any other issue that might be keeping your iPhone from working to its fullest!