Apple comes out with a range of updates each year and the iOS 16 is out now. Many people decide to update their iPhones and iPads. But if you do not like the features or look of the latest iOS update, it's possible to downgrade iOS to previous versions.
The downgrade process is straightforward, but if your iOS downgrade gets stuck, you might not know how to fix it. We'll be going over what to do when the iOS downgrade stuck and talk about the best way to repair this specific iOS problem here.
Part 1. How to Fix iOS Downgrade Stuck
The following 3 methods should help you unstuck your Apple device without any hassle. Follow the step-by-step instructions outlined below to quickly get your downgrade back on track now.
1. Force Restart Apple Devices
Force restarting your Apple devices is the simplest way to get your iOS downgrade issue fixed. There are a few different ways to force restart your iPad or iPhone. The steps you need to follow will depend on what kind of device you are trying to repair. We'll go over the different methods you can use here:
Force Restart Older iPhones like iPhone 7 and iPhone 6 series:
Press the Power button and the Volume Down (iPhone 7) button or Home (iPhone 6) button. Hold down both buttons and wait for the Apple logo.
Force Restart Newer iPhones like iPhone 8/X/11/12/13/14:
Press the Volume Up button and Volume Down respectively. Release both buttons quickly.
Press and hold down the Power button. Wait for the Apple logo to show up.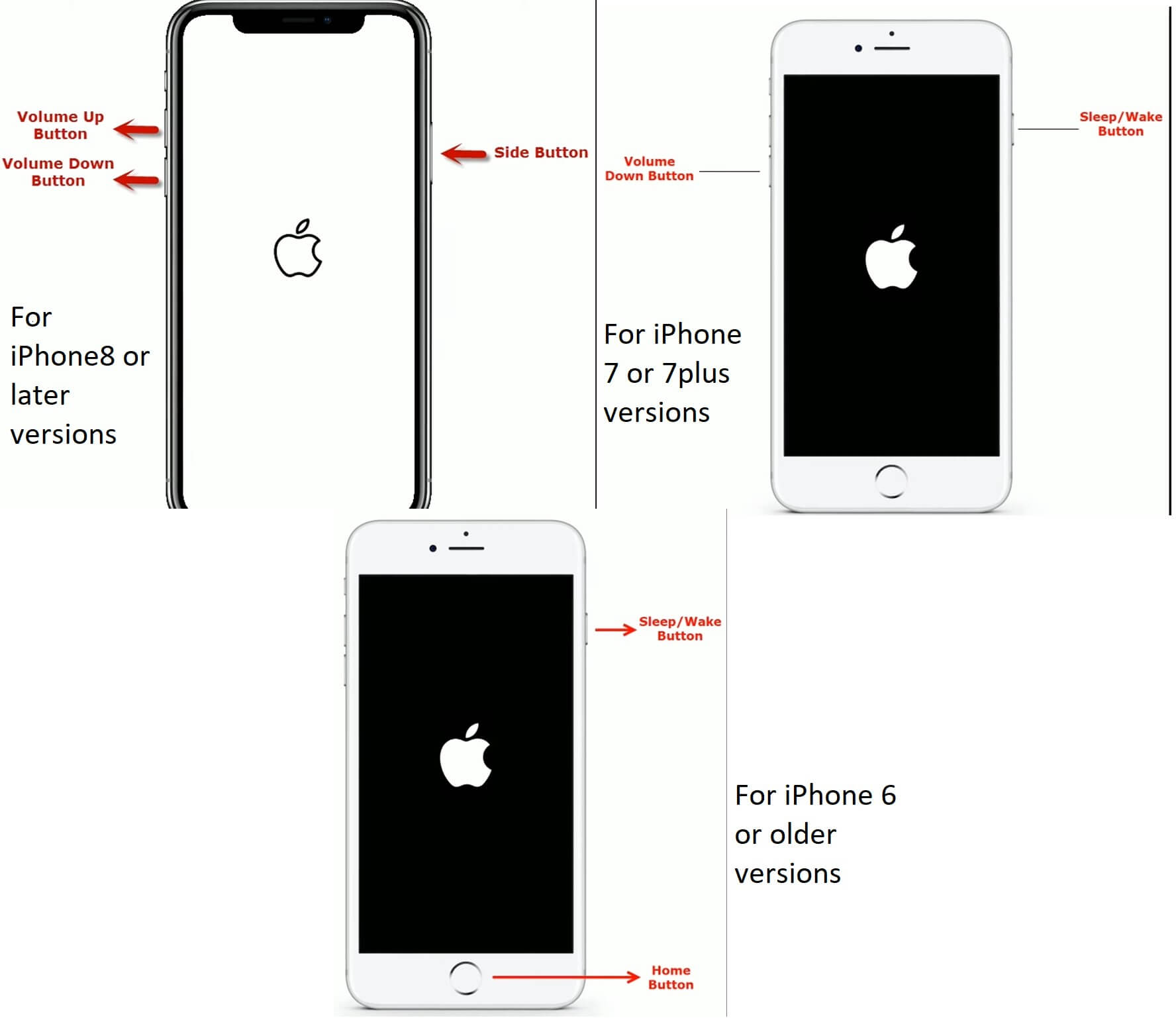 Force Restart Older iPads With Home Button:
Press the Home button and the Top button. Hold both buttons down.
Wait for the Apple logo to appear and let go of the buttons.
Force Restart Newer iPads Without Home Button:
Press the Volume Up button and then the Volume Down button. Press and hold down the Top button on your iPad.
Wait till the Apple logo appears then let go of the button.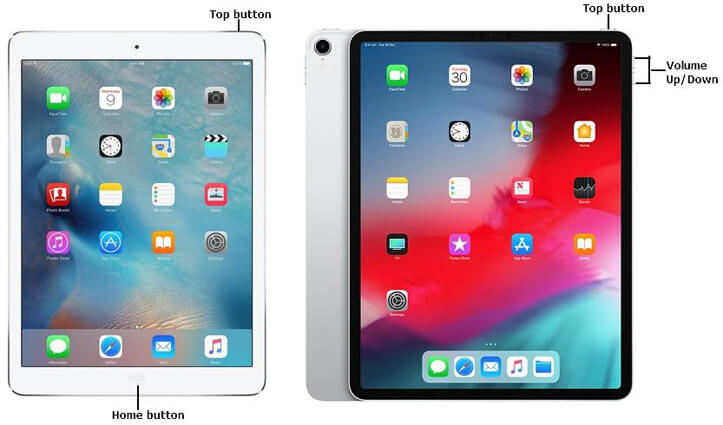 2. Fix iOS Downgrade Stuck Without Data Loss
If you have an iOS device that is stuck during the downgrade process, we highly recommend using professional iOS system recovery software like WooTechy iPhixer to fix it. The software is prepared to handle any of your iOS problems. Particularly, it won't erase all data on your device and is 100% secure, not invading your privacy.
iPhixer – Fix iOS Downgrade Without Data Loss
75.000.000+
Downloads
Solve all iOS stuck problems such as iOS downgrade stuck, iOS update stuck, stuck on Apple logo, boot loop, stuck on install now and more other issues.

Support most Apple devices – iPhone/iPad/iPod touch/Apple TV and compatible with all iOS versions including the latest iOS 16.

Compared with using iTunes to restore your device, iPhixer completes the task without leading to unknown errors.

Can also downgrade iOS 16 to iOS 15 without stuck, reset and unlock devices with or without password, etc.
Here are 4 easy-to-use steps to fix iOS downgrade stuck without data loss:
Download WooTechy iPhixer on your Win or Mac computer. Open up iPhixer and plug in your Apple device with a USB. Select the Standard Mode.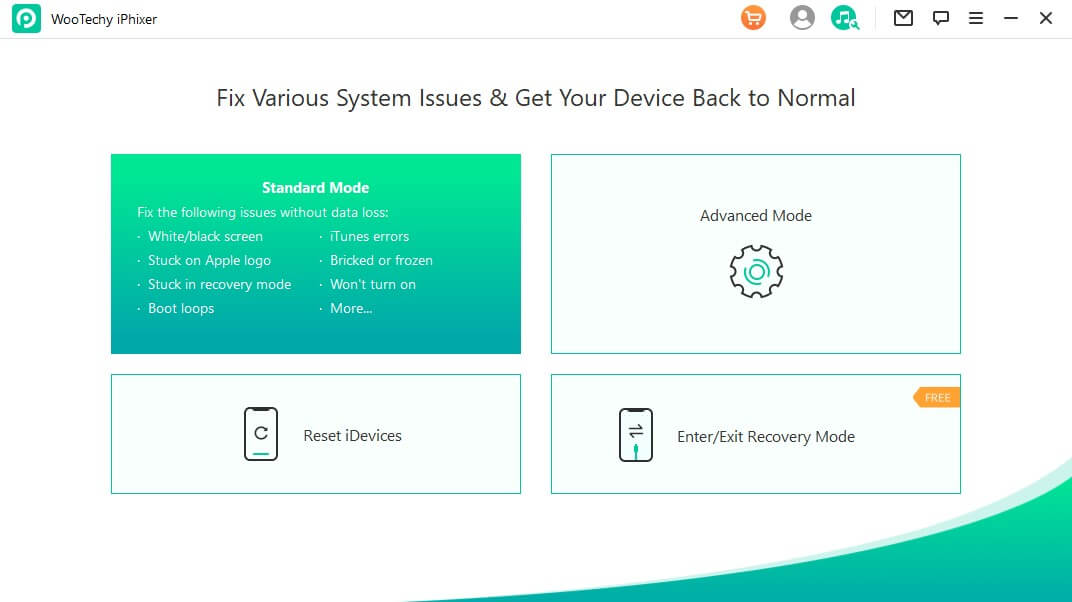 Press the Next button and follow the on-screen instructions to put your device in Recovery or DFU mode given it is stuck.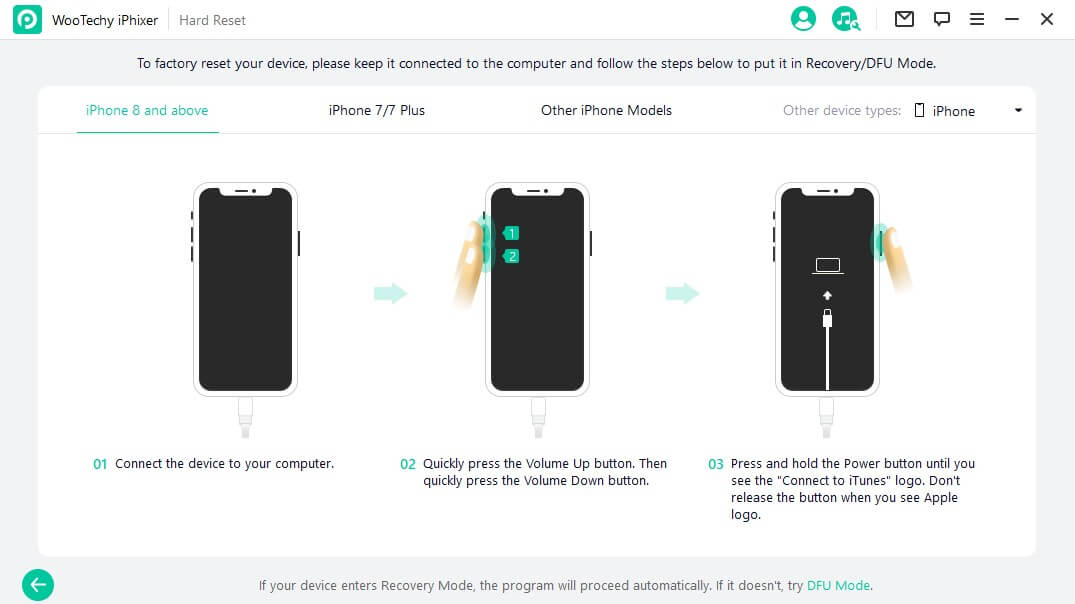 Your device model and iOS firmware will be shown on your device. Choose and download it. Wait the program extracts it.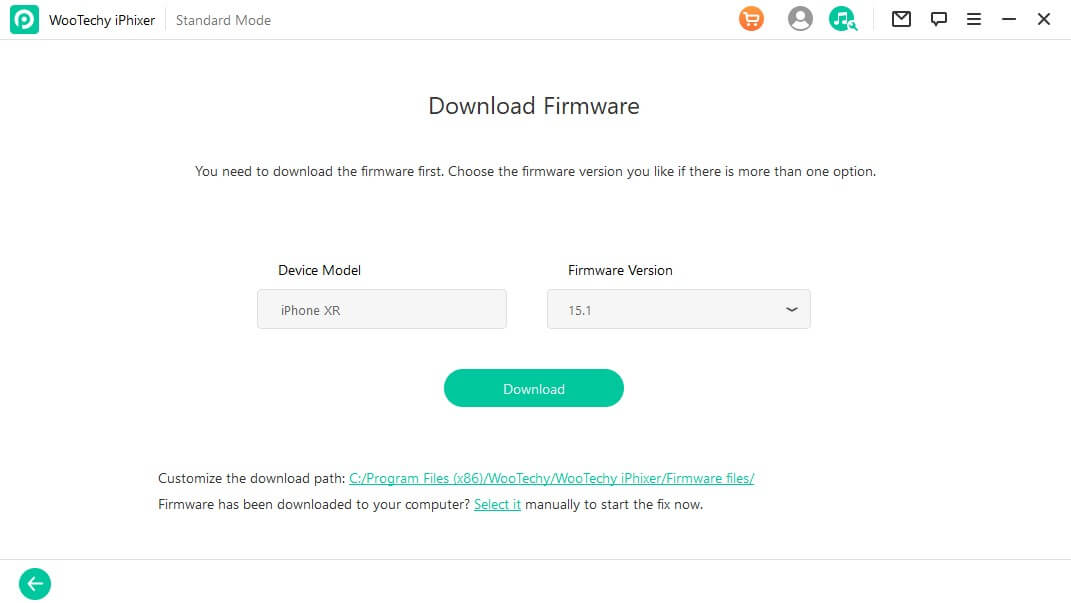 Press the Start button and let the repair finishes completely. In the end, your device will restart automatically without getting stuck any more.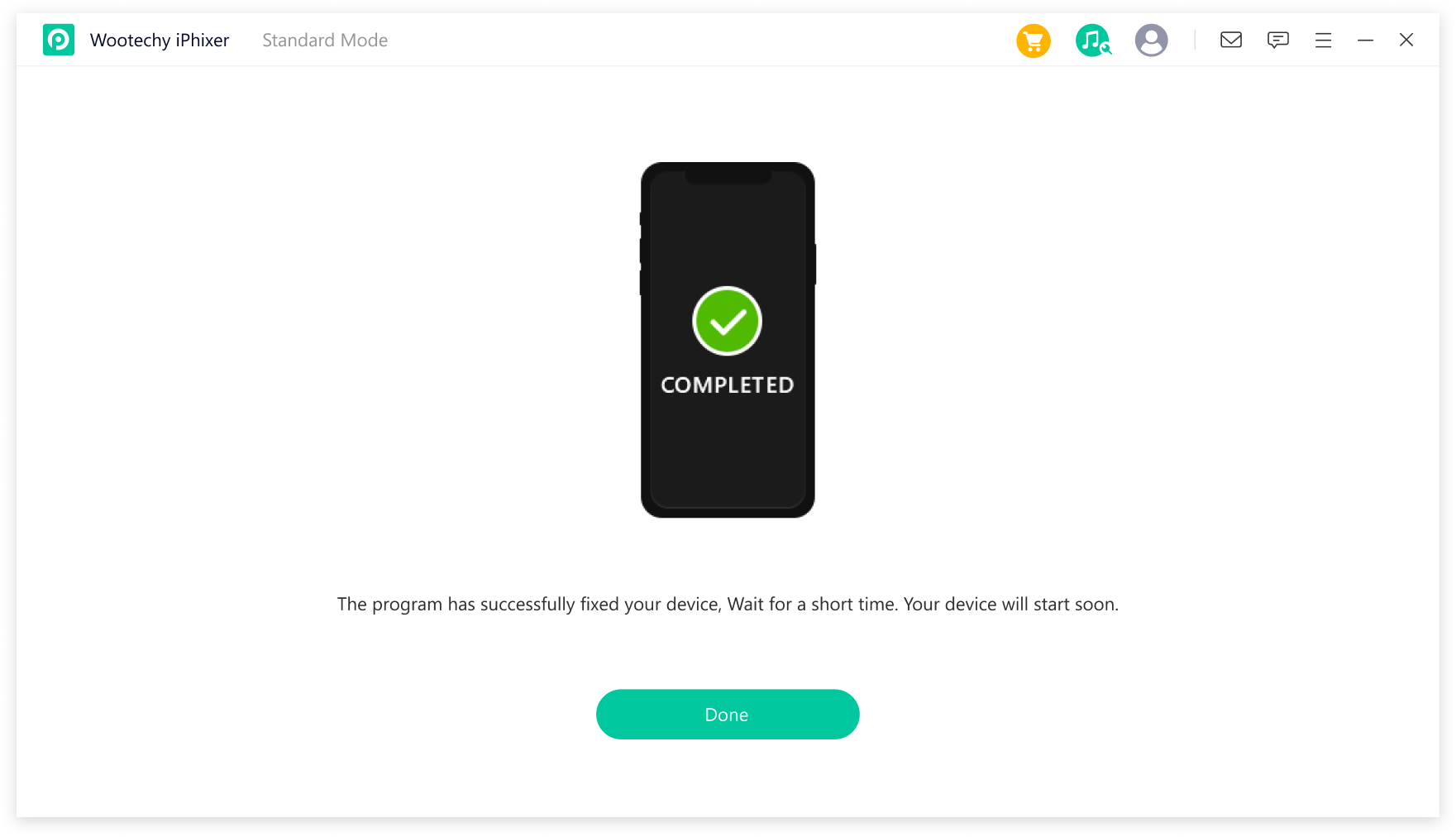 3. Restore Stuck Device with iTunes (Data Loss)
Apple users can also restore devices that are stuck through iTunes. However, keep in mind that you will have data loss if you use this method. Make sure you have iTunes updated to the latest version. Then start the restoration process by following these steps:
Open up your computer and open iTunes. Connect your iPhone or iPad to your computer with a USB cord.
Follow the steps of force restart steps to make your device enter recovery mode. Please remember that keep pressing the last button(s) until the recovery mode screen appears.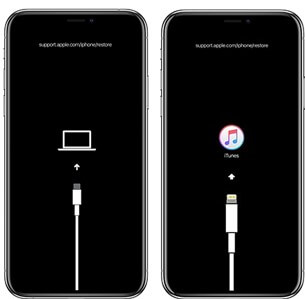 Two options will show up on the screen. Press the Restore button on the pop-up.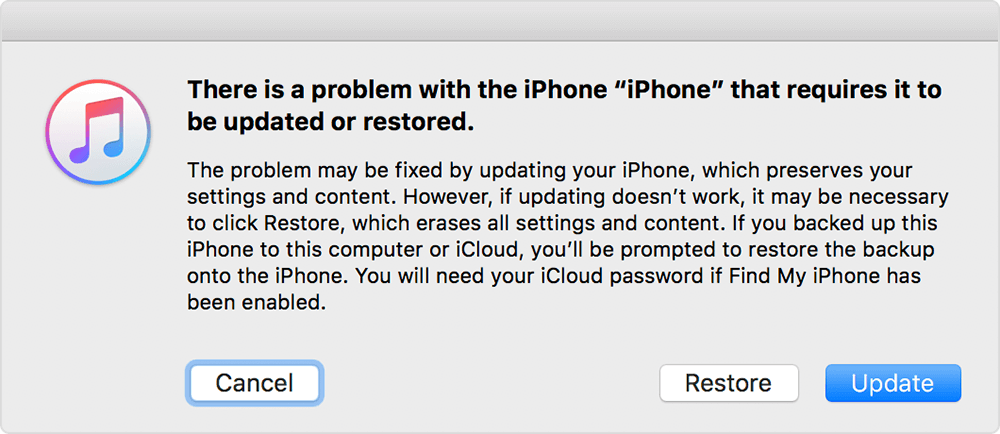 Part 2. How Do I Force Downgrade iOS 16?
You can actually force downgrade your Apple devices with iOS 16. Anyone who is interested in doing this can also use our WooTechy iPhixer repair software. There will be some data loss, but you can back your device up earlier. Use the following steps to force downgrade your iOS device:
After backing your device up, start up your computer and download iPhixer. Plug in your Apple device and make sure your device is trusted.
Use the Advanced Mode to force your downgrade. Press the Next button.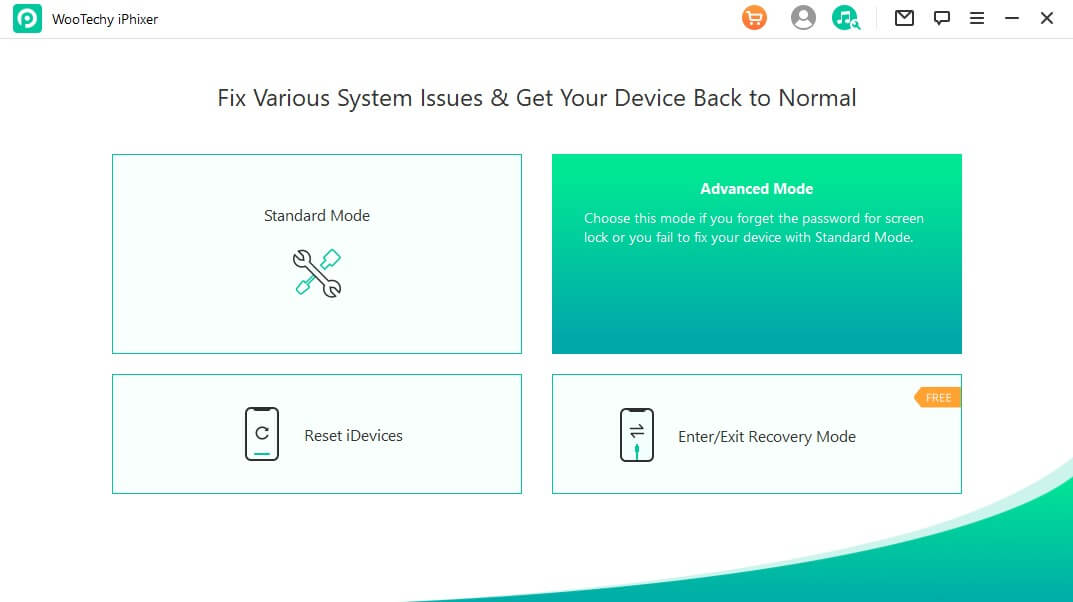 The iOS 15 firmware will be shown on the screen. Download the firmware to your device. It is 100% safe.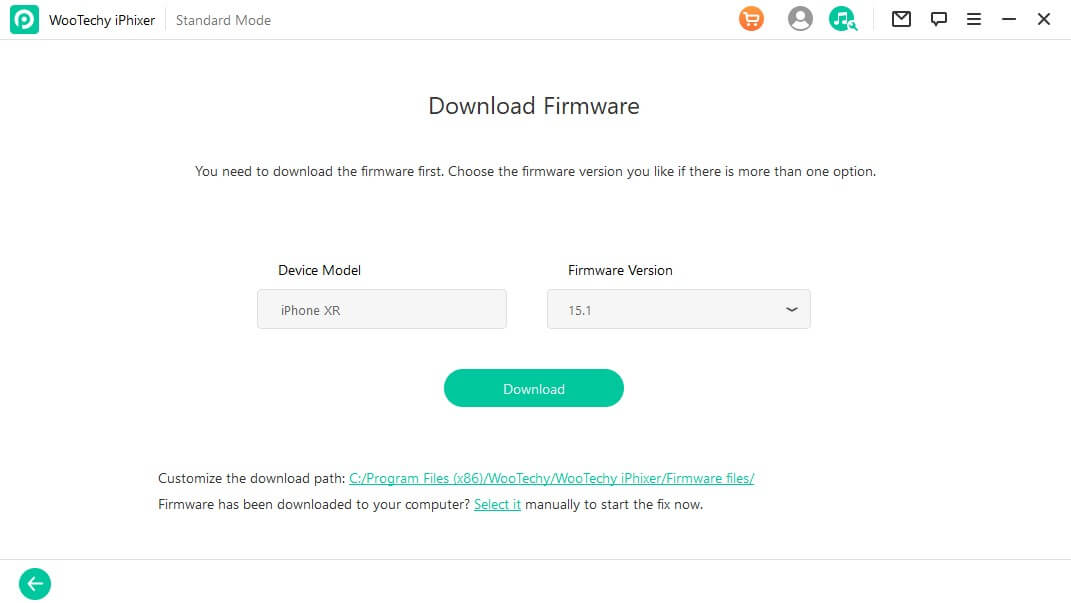 Finally, click the Start button and let iPhixer extracts the firmware. When your device reboots, it has been downgraded successfully.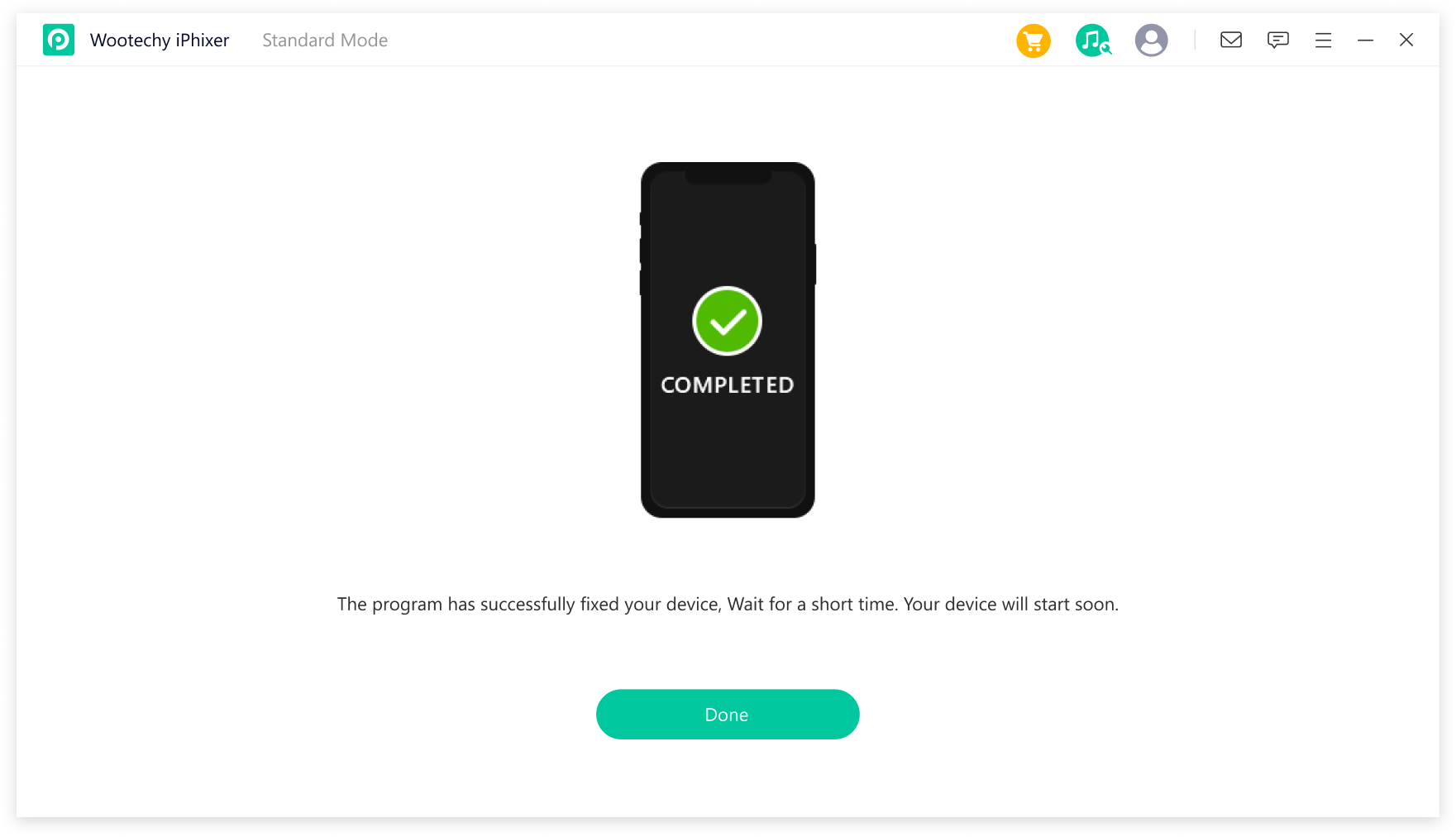 Conclusion
Apple users are generally happy with all the iOS updates that come along throughout the year. However, there are some cases where you might want to downgrade and the process can get stuck sometimes. We talked about how to fix iOS downgrade stuck throughout this post.
There are a few different methods you can use to get your iPhone or iPad working again. But we highly recommend using our WooTechy iPhixer to solve all your issues with iOS downgrade stuck. Not only can you fix your iOS downgrade without data loss, but you can also force a downgrade if you use our Advanced mode that is offered through our repair software.